These pictures are from Saturday, but I've only just now gotten them onto my computer. The park wasn't crowded at all until late in the afternoon; My boy and I literally walked straight on to Matterhorn and Big Thunder, and Indy's sign only said 10 minutes! (We got there at about 8 45, and all this was after we'd taken the time to eat a yummy breakfast at Tomorrowland Terrace.)
The park was halfway between Halloween and Christmas. It was a bit strange. More to come on that.
Since it was just me and the boy, there were a lot of Myspace-style pictures of truly being taken. When I got with my family, I'll try to take pictures of more than just the scenery and my own mug!
These are just some little details I felt like snapping; mostly newer stuff like decorations.
Matterhorn: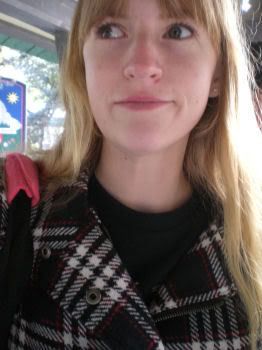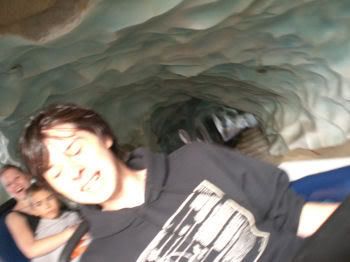 Boy with snack and drink tote. Isn't it manly? Well, he's the one who convinced me to get the pink stripes.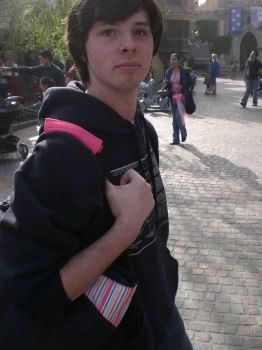 Christmas in San Francisco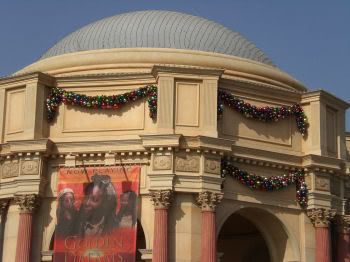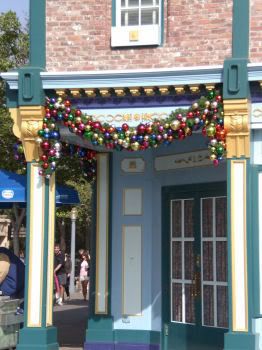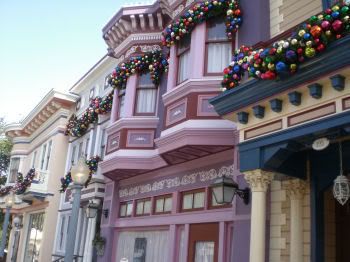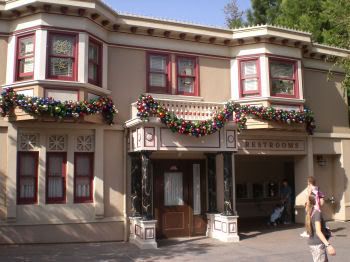 About to get my head glued to the seatback on Screamin'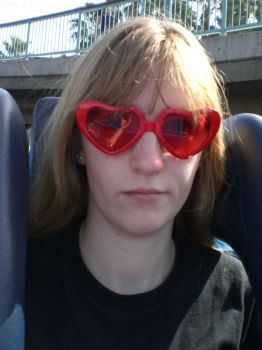 Toy Story construction view from the coaster!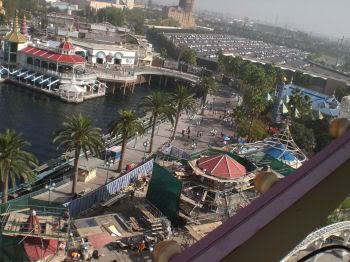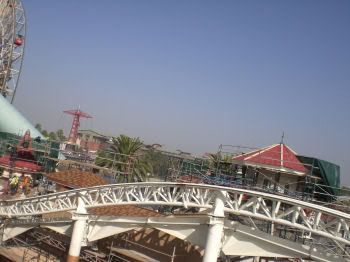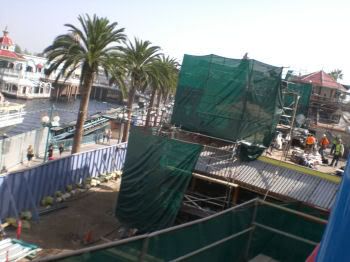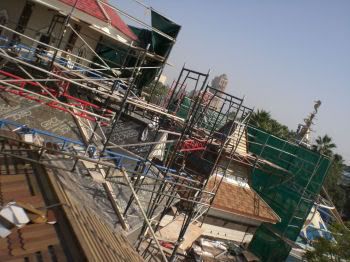 Typical boy pose for the camera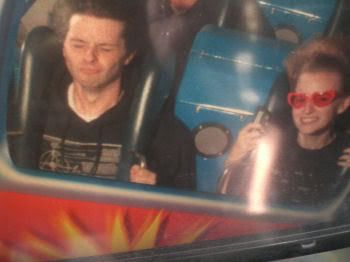 From my peek spot by the bathrooms behind Triton's Carousel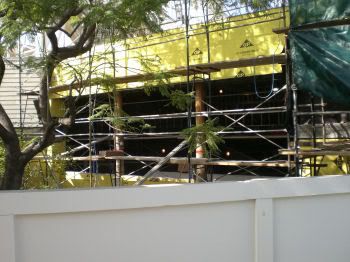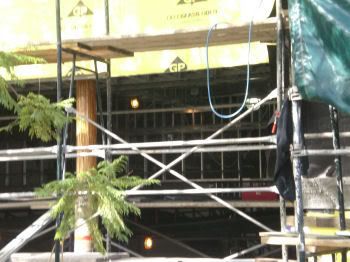 Taking a break for some geyser watching!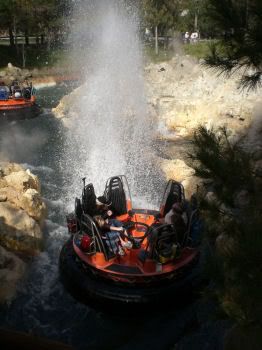 Christmas in Hollywood: What doesn't fit?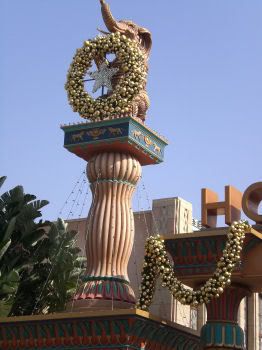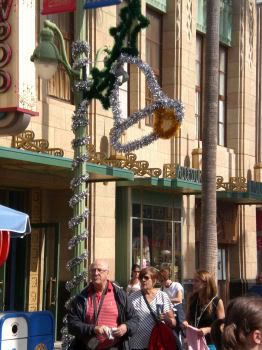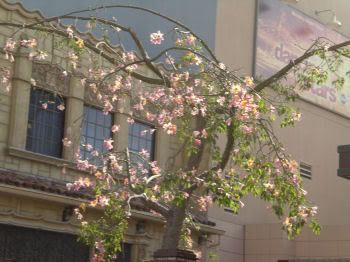 At night, and right next to the candy corn!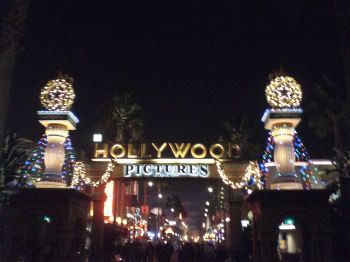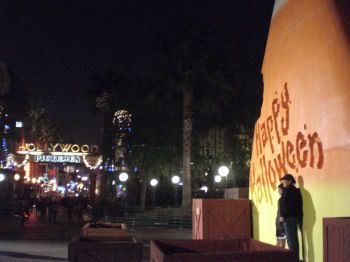 Boy's first time seeing the Dapper Dans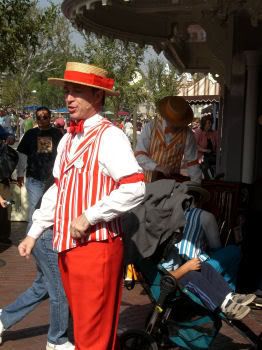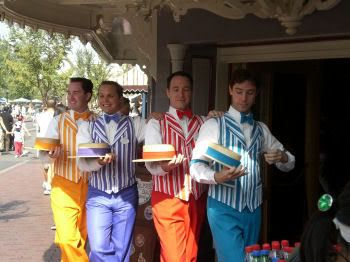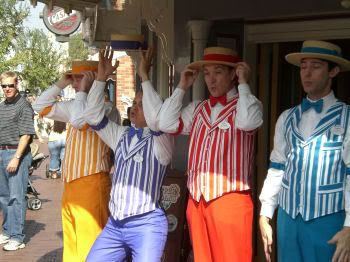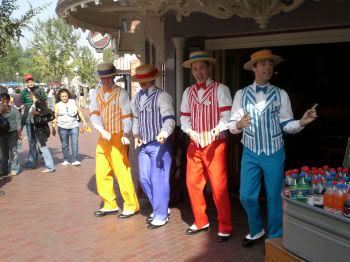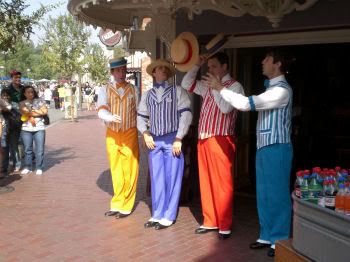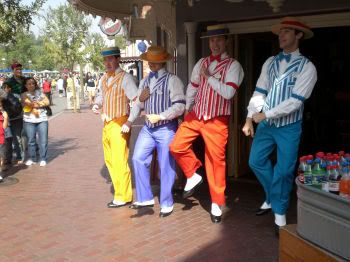 Snow on the castle! It looks so out of place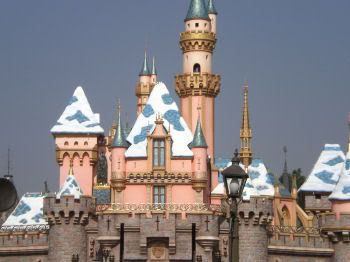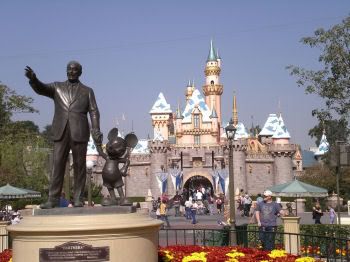 I love taking pics in the Star Tours queue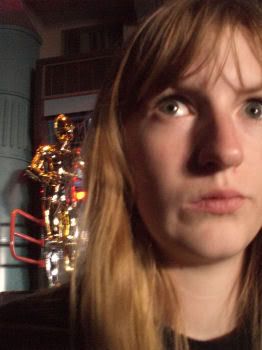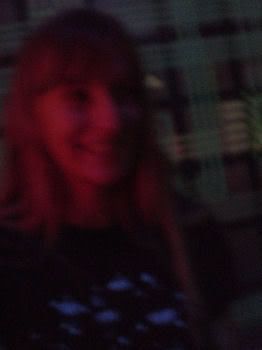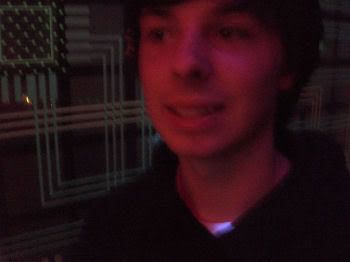 Christmas in New Orleans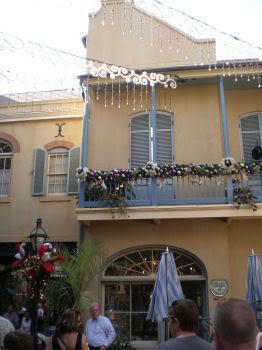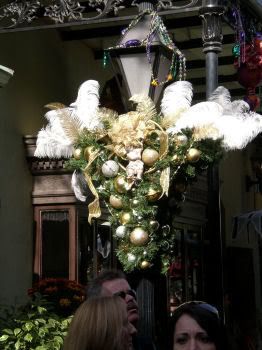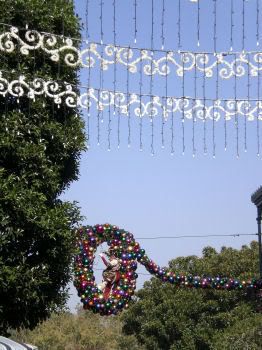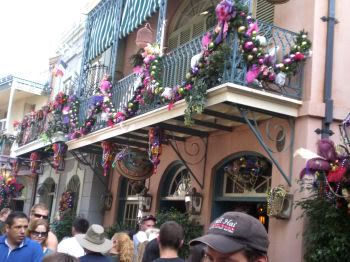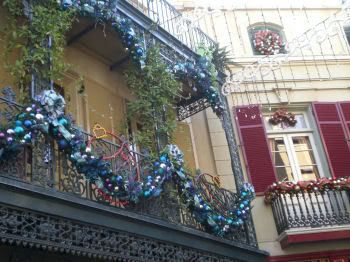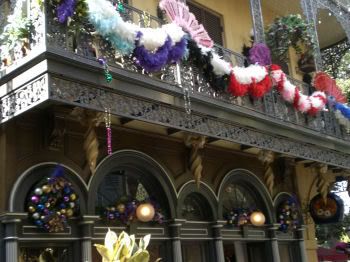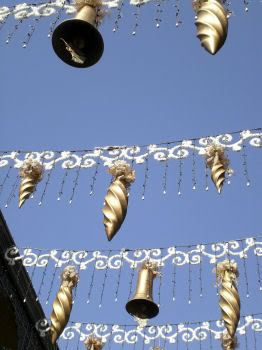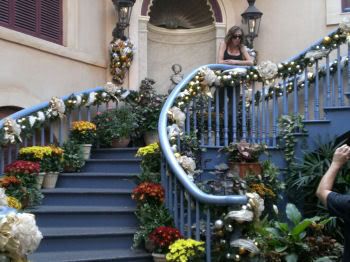 Our first ride on the Columbia! I have a fondness for tall ships, so this was pretty special. Belaying Pins!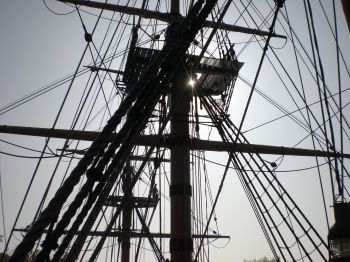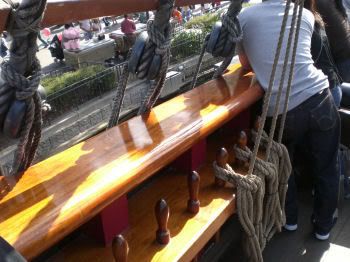 Will the fences come down soon? It's looking good.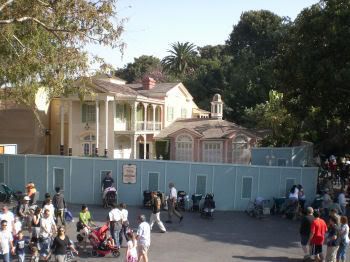 Yum, what's in the soup? ... Ew, nevermind.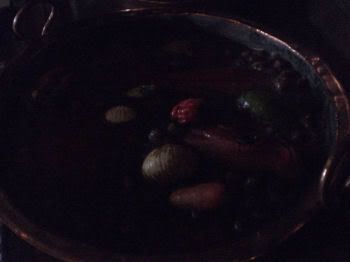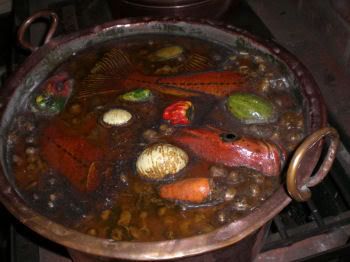 I'm a sailor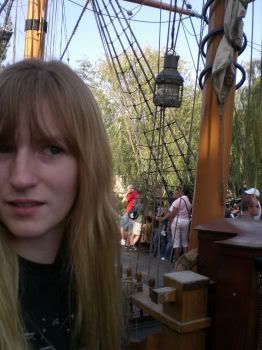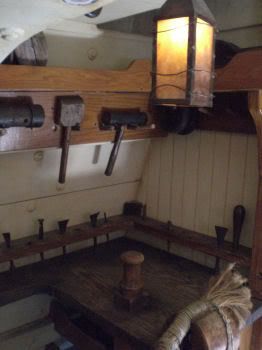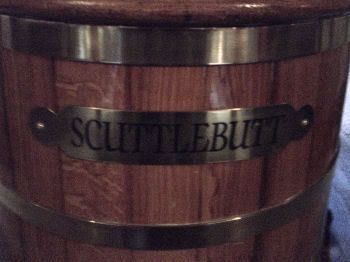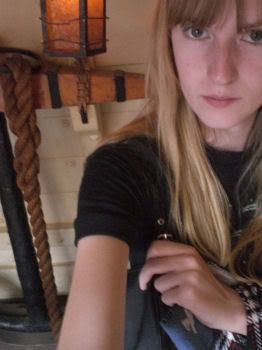 Captain's quarters and canoes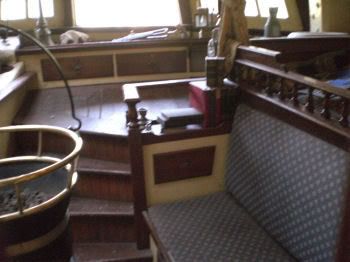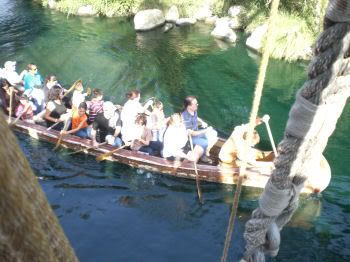 Oh look, it's actually a picture of myself that SOMEONE ELSE took. how rare!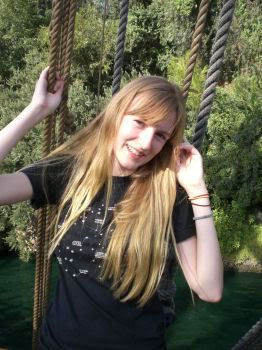 Monorail: can't wait for the new ones!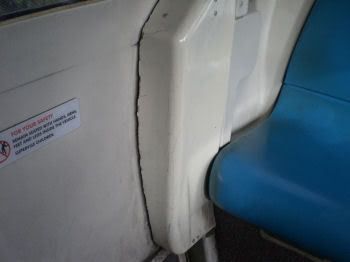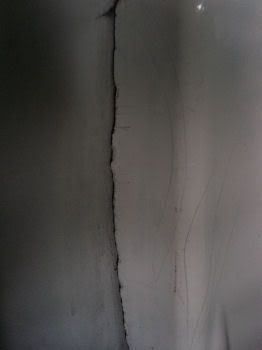 Still light crowds in the afternoon! Alice is closed.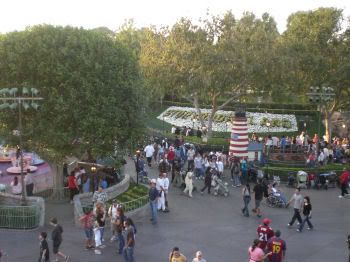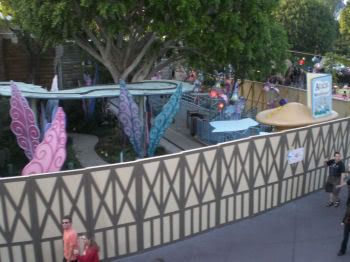 I hate this thing, for some reason.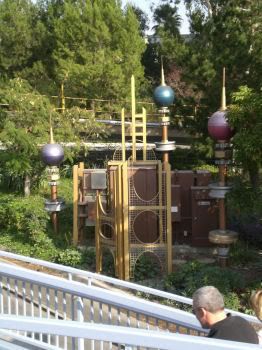 Saw Nightmare in 3D at the AMC, and I flipped out when I saw this: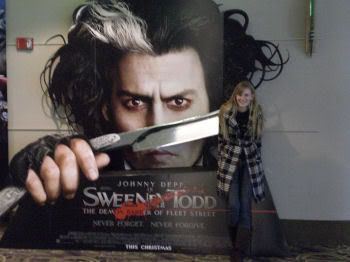 A bug's Christmas (and Halloween?)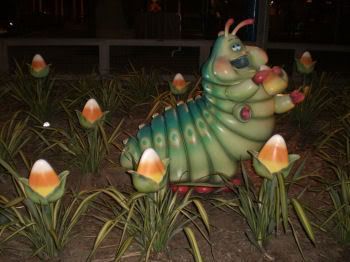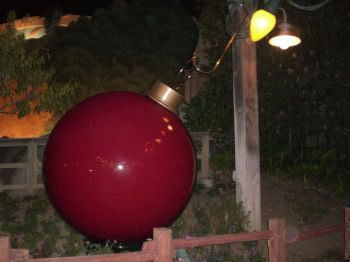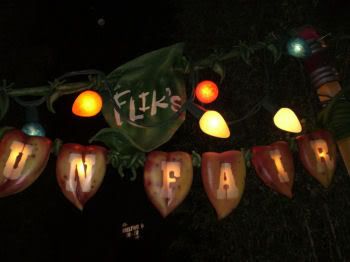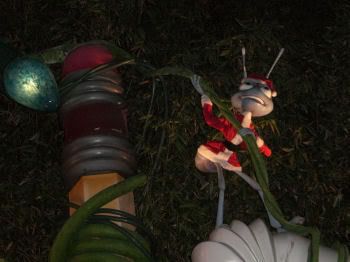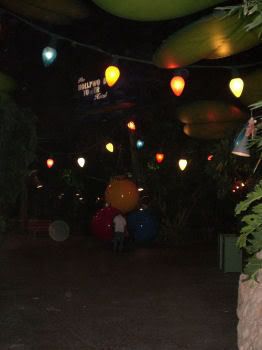 I have a tendency to take pictures of things I want in stores. This Christmas store opened last weekend, but I went in again and looked at ornaments!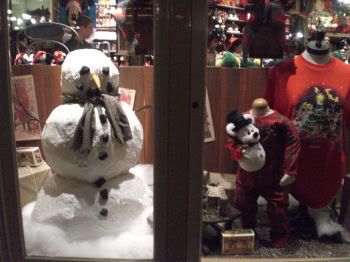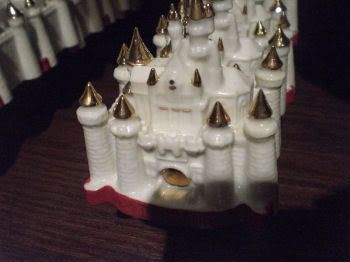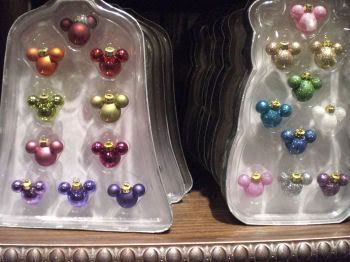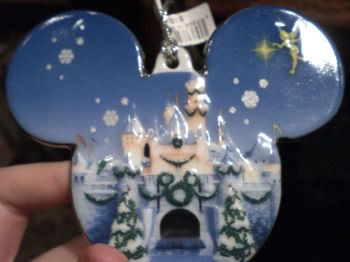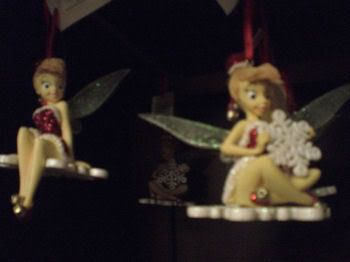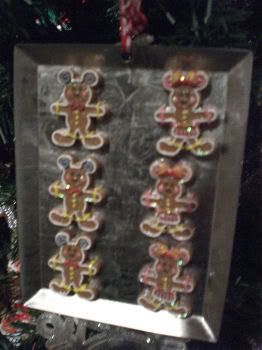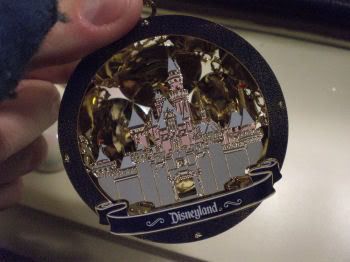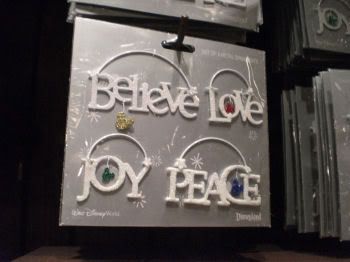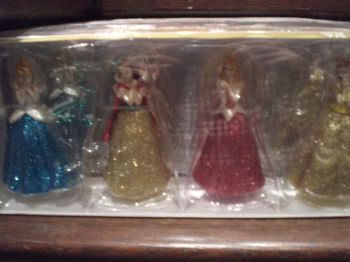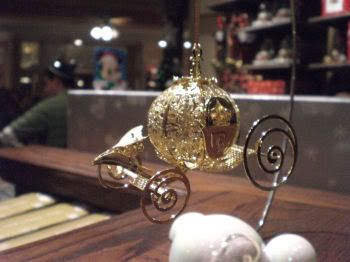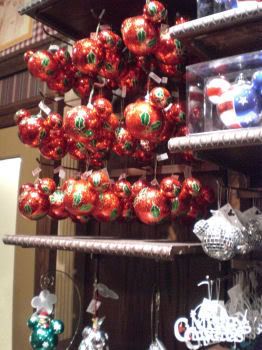 Never noticed this sign before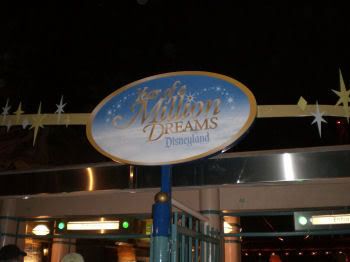 The girl next to me in the store said that they had the white princesses in one box and the "minority princesses" in the other box. lmao!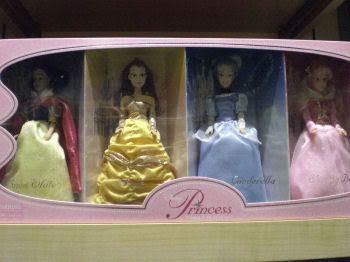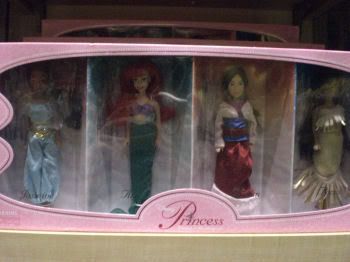 Christmas in DD