Hey everyone!
Today I went to the park to give you the latest refurb pics.
Lets get going!:
The Main Street Train Station refurbishment continues
Synchronized painting ?
For those who haven't heard the news, Mr Lincoln will return after the 50th anniversary celebration:
The Emporium on Main Street is also being repainted:
The Plaza Inn is still missing it's sign:
Bibbidi-Bobbidi-Boo!
The facade of Buzz Lightyear is getting a new paint job to match the new Tomorrowland color scheme.
The new color scheme for Tomorrowland has not been announced yet but it's rumored there will be alot more white & alot less gold.
You may have seen many pictures on the internet like this one of the Disneyland Railroad refurb.:
Today I have something better to show you; contruction workers laying out the new train tracks!:
The Mad Tea Party reopens on Friday. The teacups should be restored to their original 'spinning' condition.
The sewer work & walkway repaving continues south of the Matterhorn.
The Mad Hatter gift shop is being refurbished as well.
Here's another look at the six cables to be used for Tinkerbell's flight in the upcoming fireworks show "Remember".
"
Buy my 2 disc platinum edition DVD October 4th !
"
Today the tiki room juice bar was getting some fresh thatching.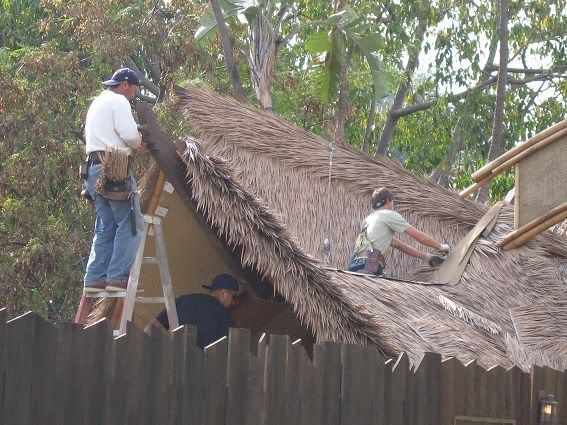 What remained of the broken bridge by the old mine train tribute was removed.
Over in DCA, Grizzy River Run is closed now through Thursday for a brief refurbishment.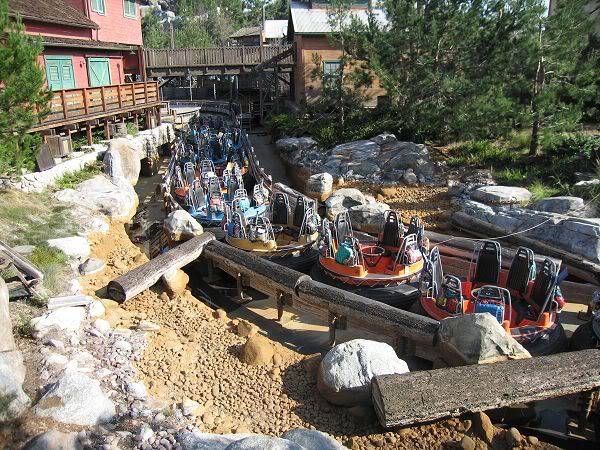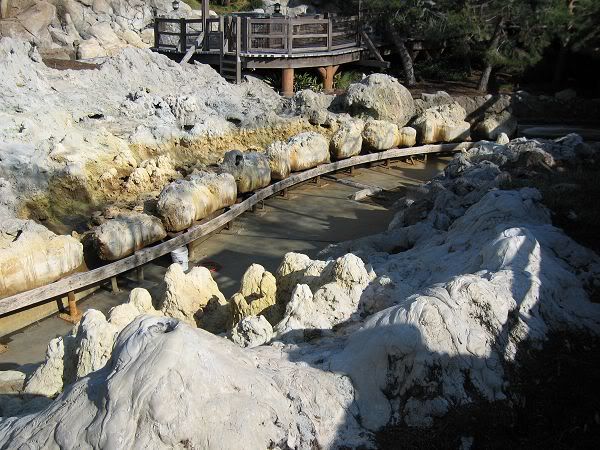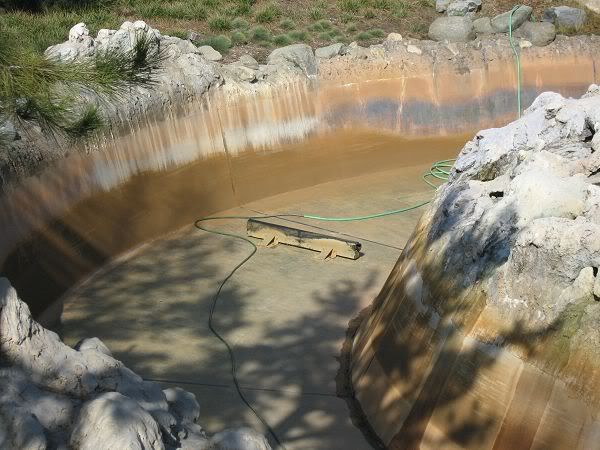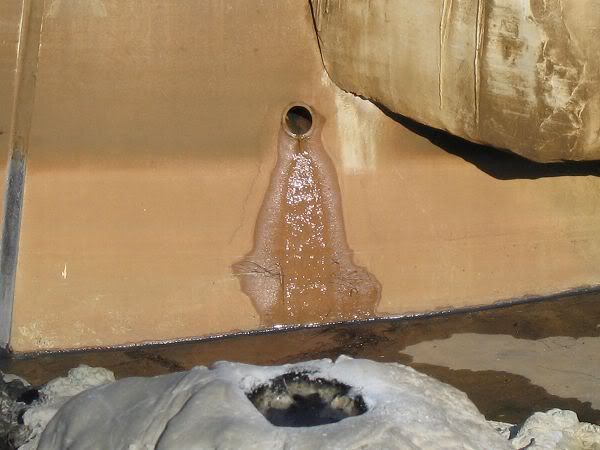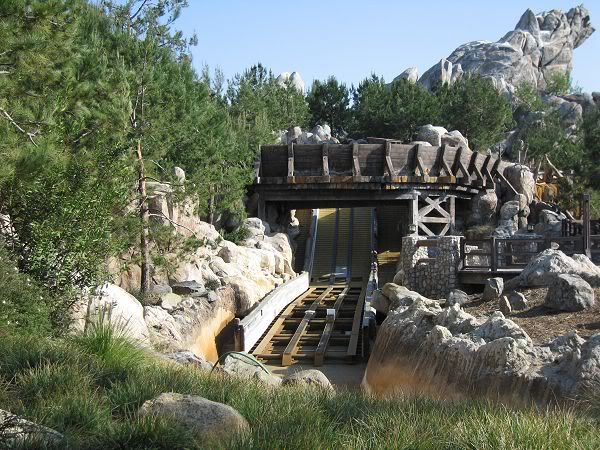 Okay that should do it for now!
Enjoy!