Believe it or not, Grandma was able to watch the kids for a second Friday in a row as I had to leave early the next morning. So....back to Disneyland with my camera!
My goal this time was to shoot the Remember Fireworks show using a tripod, but when I arrived in Downtown Disney, I noticed a substantial breeze and wondered if they would pull the plug on the show.
Downtown Disney, of course, was packed as it was a Friday night, and the Holiday decorations were already up in the trees:
As it was only 8:15, I headed off to DCA to grab a few shots before staking out a spot for the fireworks. I took the GCH entrance, and after snooping around for some ideas was immediately struck by how incredible the rapids look at night: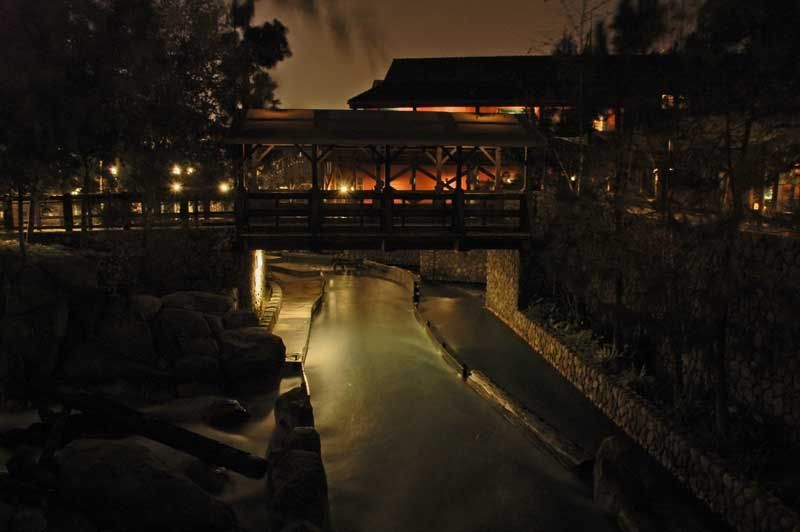 Grizzly Peak looks amazing from just about any angle...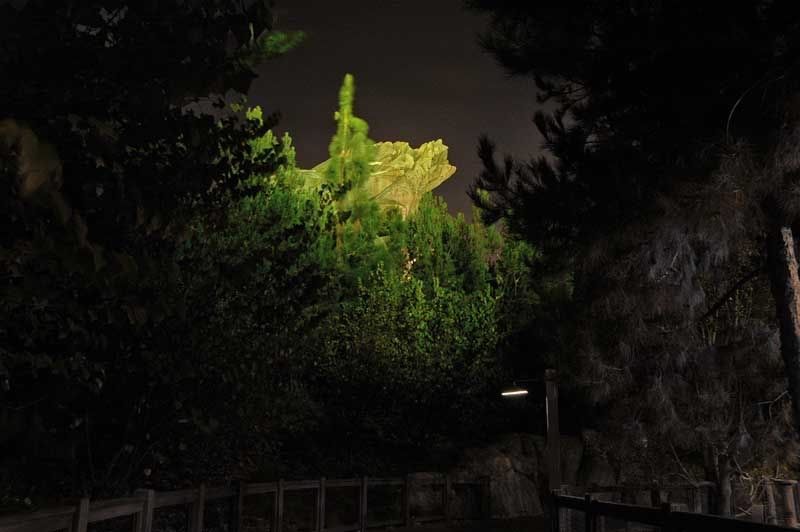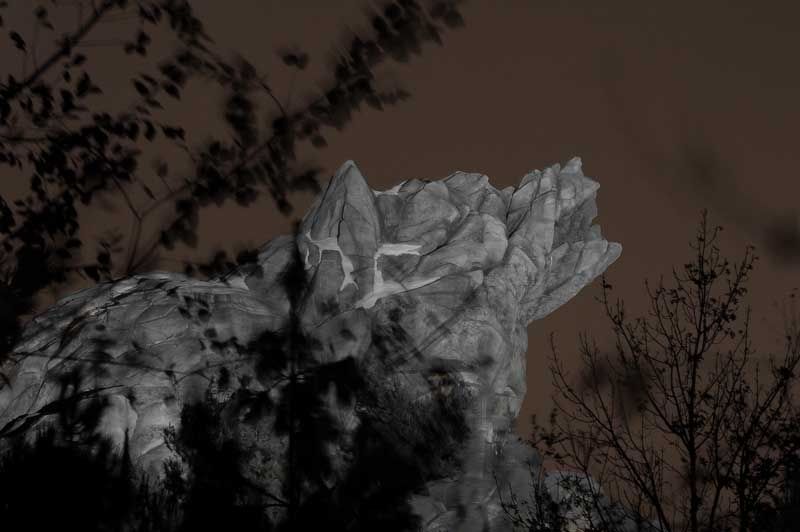 I wasn't able to spend too much time around Paradise Pier as I was thinking I should probably grab a spot for the fireworks as it was a Friday night and the hub was sure to be rather full for the show. But I did grab a couple. I forgot how long you had to stand and wait if you want the Sunwheel to actually MOVE. It takes a good 10 or 15 minutes to load and unload before they crank it up...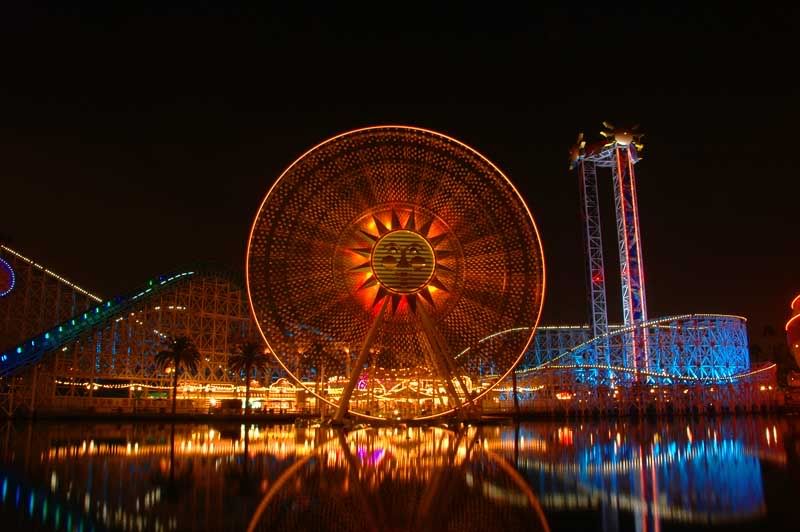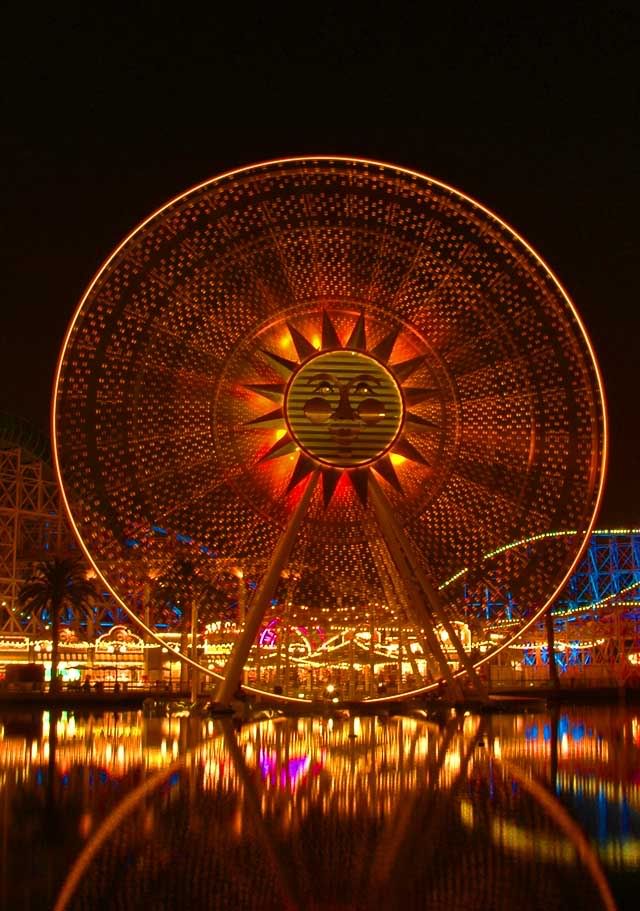 The Zephyr may not be the fastest ride in the world, but it looks very cool at night...
One more shot of the Sunwheel...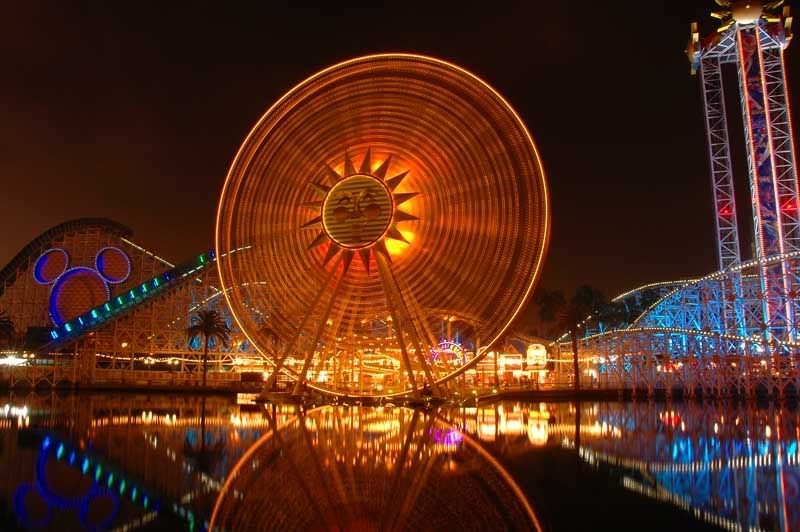 And, of course, Paradise Pier...
Here's a panoramic shot from last Summer...
Click here for Part II - Remember Fireworks