Just thought I'd post a few pictures from my recent trip on October 28th-30th. I noticed the Lilly Belle was running as we entered the park so after a quick breakfast at the Blue Ribbon Bakery I went and asked (very politely, by the way) if we could ride. After a brief twenty minute wait spent browsing the interior of the Main Street Railroad Station, we were escorted aboard and welcomed by Andreis, our guide for the Grand Circle Tour: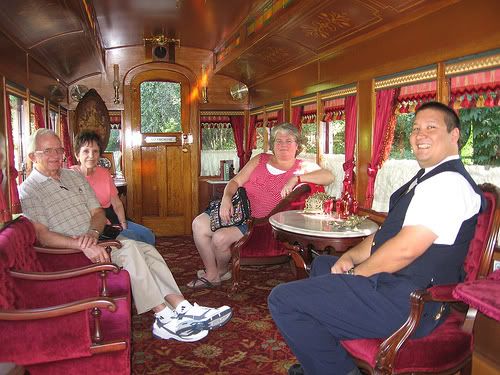 What a wonderful experience! Andreis entertained us with stories and anecdotes during our journey and we'd get up and walk around this wonderfully restored carriage at each stop on our "Grand Circle Tour".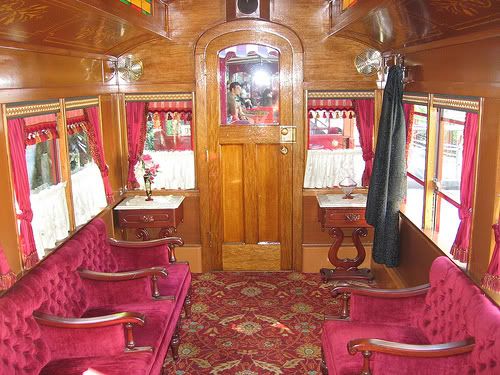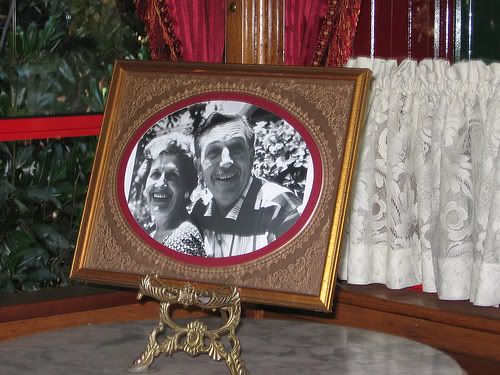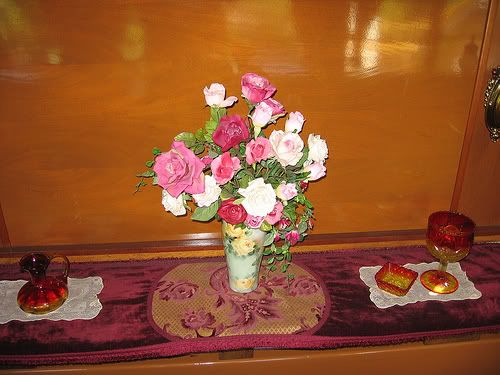 We took my parents, both in their 70's along on this trip and our ride on the Lilly Belle was their absolute favorite part. They enjoyed this even more than the fireworks show later that night!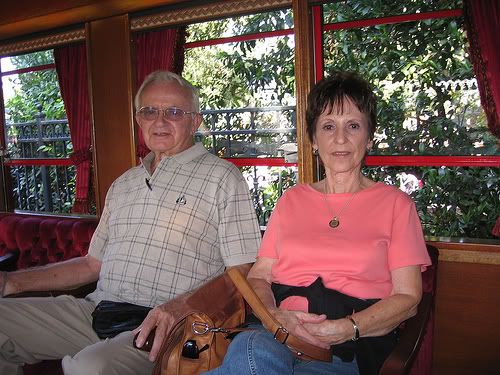 All in all it was a wonderful trip back in time and Andreis made it all the more memorable. I can't remember a Grand Circle Tour ever being over this fast before, but before we knew it - it was time to stop being VIP's and go back to being just regular park guests again. Truly it was a marvelous experience and I highly recommend taking the time and putting forth the effort to anyone who has any interest in Railroading History.
A few tips:
- The Lilly Belle boards only at the Main Street Station
- You must take a Grand Circle Tour. Of course, once you're on board you won't want to get off!
- Ask nicely, after all they don't have to allow you on board - this is a privilege
- It helps if at least some members of your group are middle-aged to elderly. As Andreis explained, they want people who are old enough to appreciate the history and effort that went in to the restoration. An unescorted group of teenager's has very little chance of being allowed to ride. Sorry if that sounds discriminatory, but that's just the way it is
- Be prepared to wait. We had about twenty minutes to kill, but I took the opportunity to show my Dad all the neat features of the Main Street Railroad Station
- Remain seated while the train is in motion, but Andreis had no trouble allowing us to wander around and take pictures while we were stopped
- Ask questions! Andreis regaled us with a wonderful assortment of stories as we traveled and answered all of our questions
I hope if you are any sort of railroad buff, or if you just want to experience the Disneyland Railroad in a new and frankly extravagant way, that you'll take the opportunity to ask for a ride on the Lilly Belle!
Here's my favorite picture from our trip. We spent two more days experiencing just about everything the park had to offer, but we kept coming back to the Lilly Belle whenever we discussed what our favorite thing was!