I really didn't have time to make the trip over the the park today, but curiosity got the better of me and I wanted to see if maybe....
just maybe
...the tree would be up already.
I arrived a bit later this morning, and was greeted at the gates again by the band, Alice and the Hatter...
I don't know my Alices or Hatters, but I think these two were awesome...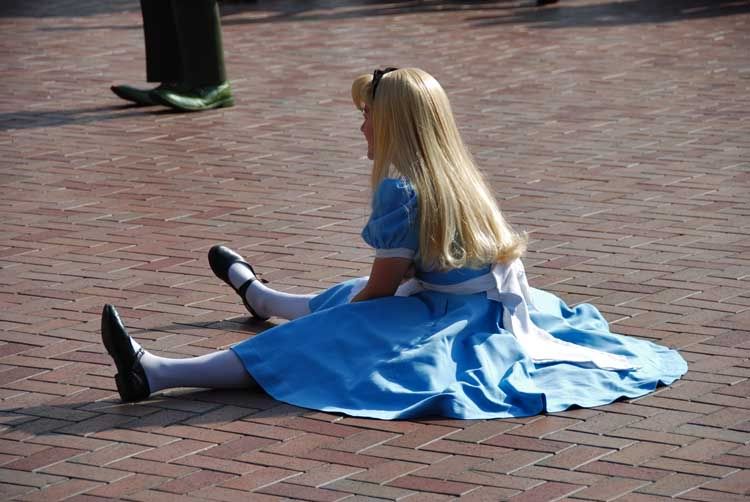 Look at the expression in that little girl's eyes! Is this not what Disneyland is all about? For gosh sakes...she's dancing with Alice!
I'm all verklempt. :gladsad: Talk amongst yourselves...
When I regained my composure, I went under the bridge hoping to find the tree but what I found instead was...
Cameras, cameras everywhere! And sets! And giant ornaments....all props for the Walt Disney World :blink: Christmas Special they will be filming tomorrow. (Here's an idea: How about filming a DISNEYLAND Christmas Special?)
We have snowy trees in the Town Square...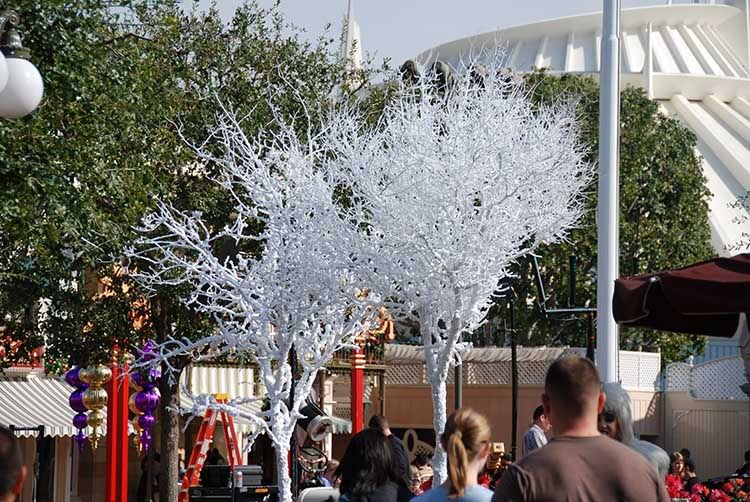 ...lots of sound and video equipment...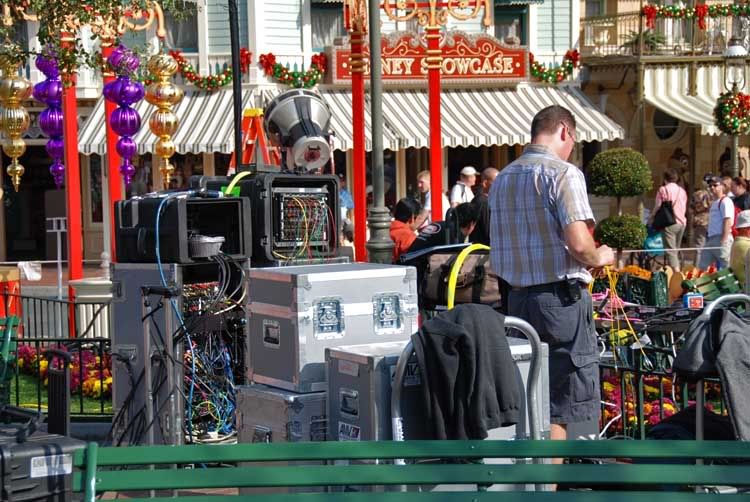 ...and a stage set up RIGHT where the tree would go...
While they have been setting up for the special tomorrow, the rest of the decorations are going up quickly around the park.
The wreaths are on the lamposts:
The garlands are up around Mainstreet...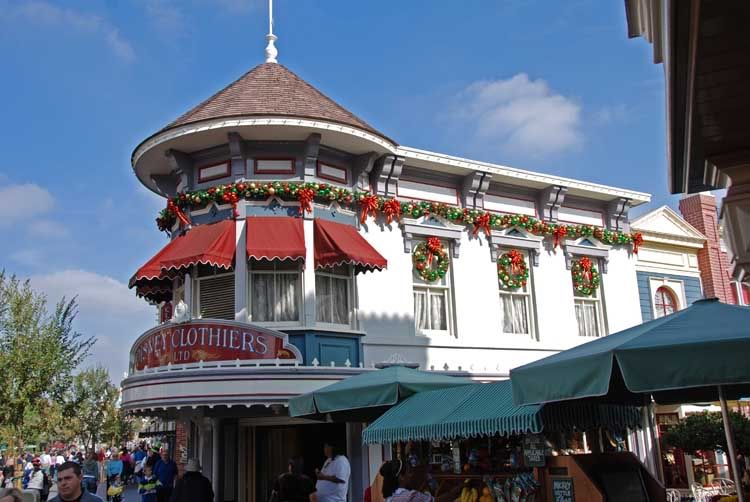 And the Castle snow looks like it is almost, or maybe completely, done.
Here's the announcement as you get to the hub: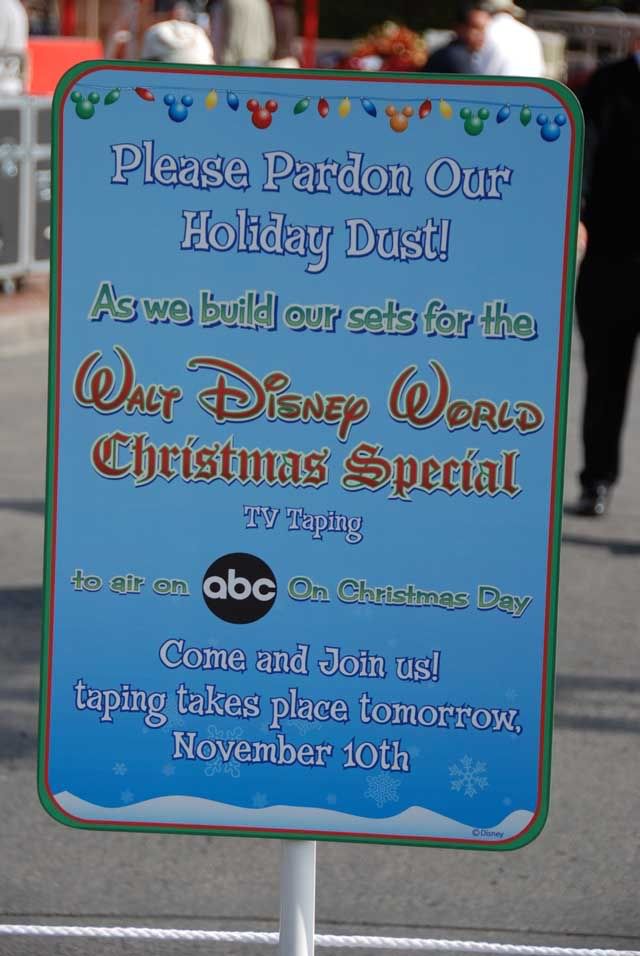 (More to come...still uploading shots...)