Here's my first (and maybe last) Trip report of 2017... Whoever and the family do Spring Dapper Day!!!
Our trip starts in Sunny Phoenix. Amy and Charlotte had spent the night at the Arizona Science Center as part of Charlotte's Girl Scout Troop Outing. They were tired, cranky from camping out on concrete floors, and I went and retrieved them around 9am (they were still doing experiments, so the pickup took quite a while). I whisked them home, got Amy caffeinated, cleaned up, and we finished up the packing/loading of everything.
As you can see, we used just about every spare inch of the cabin..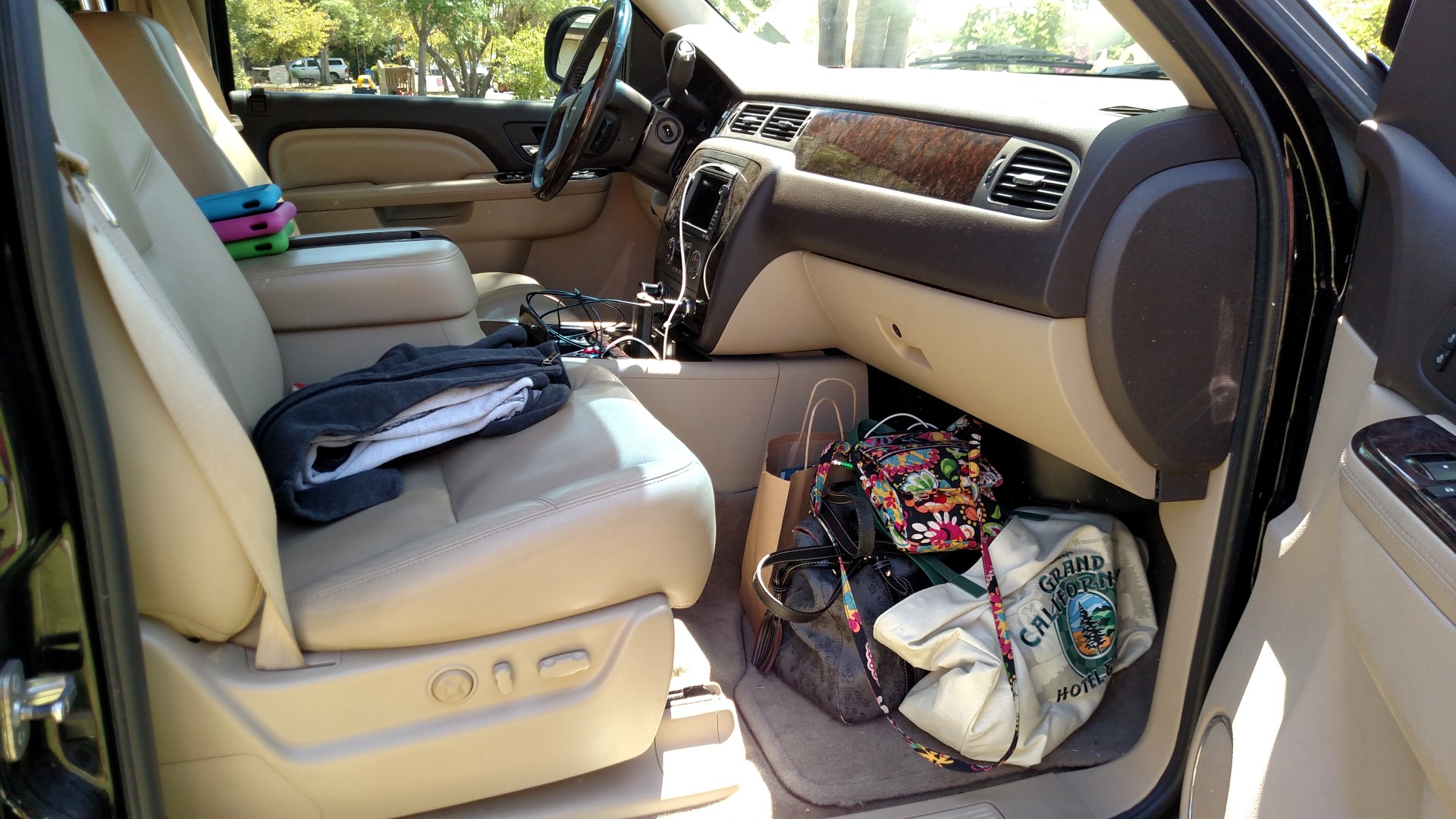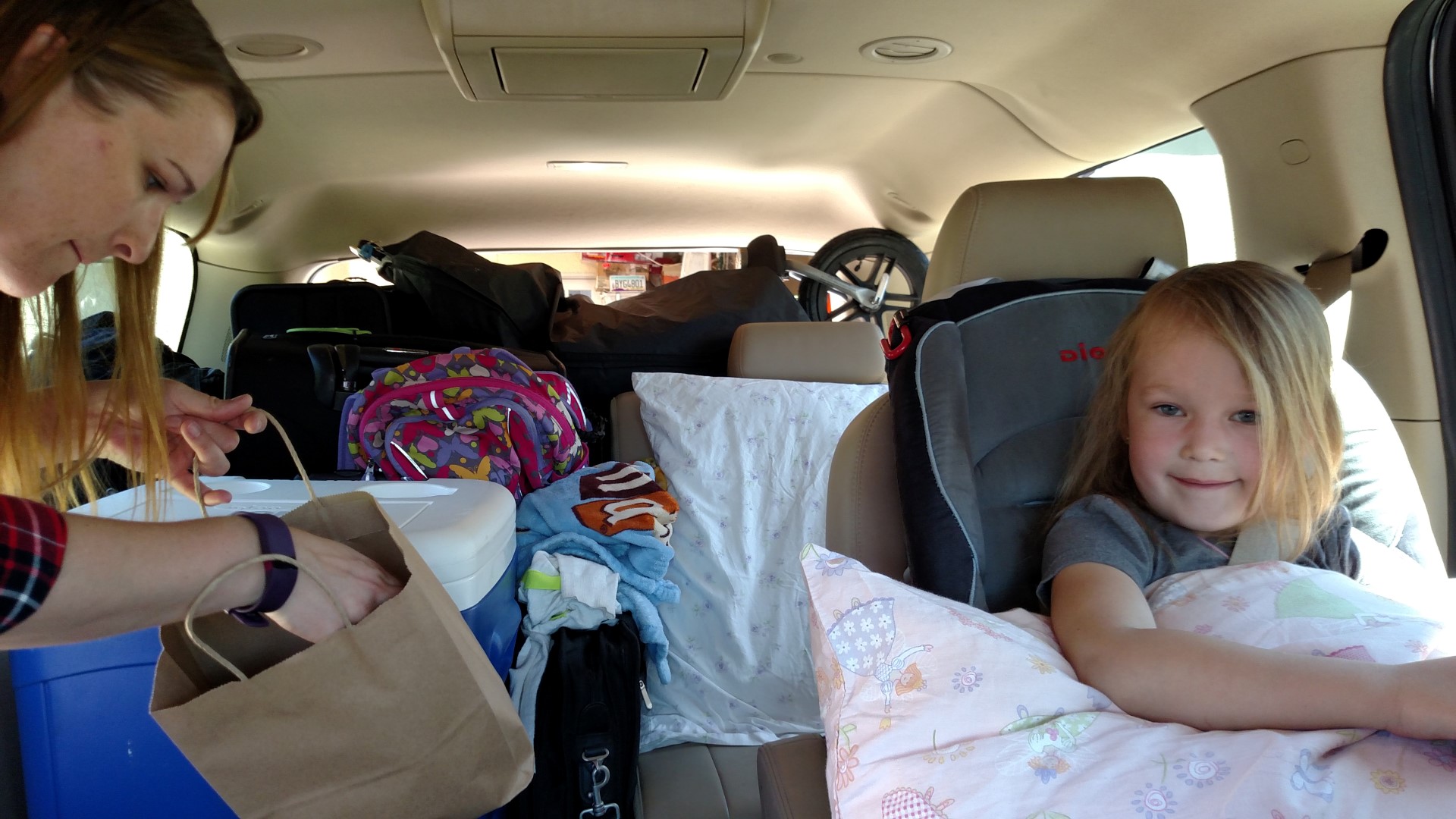 We did manage to have a little space way in back, but nothing we could really use. Will be GLAD when we are stroller-less. I think this is the last trip with it. Takes up entirely too much space.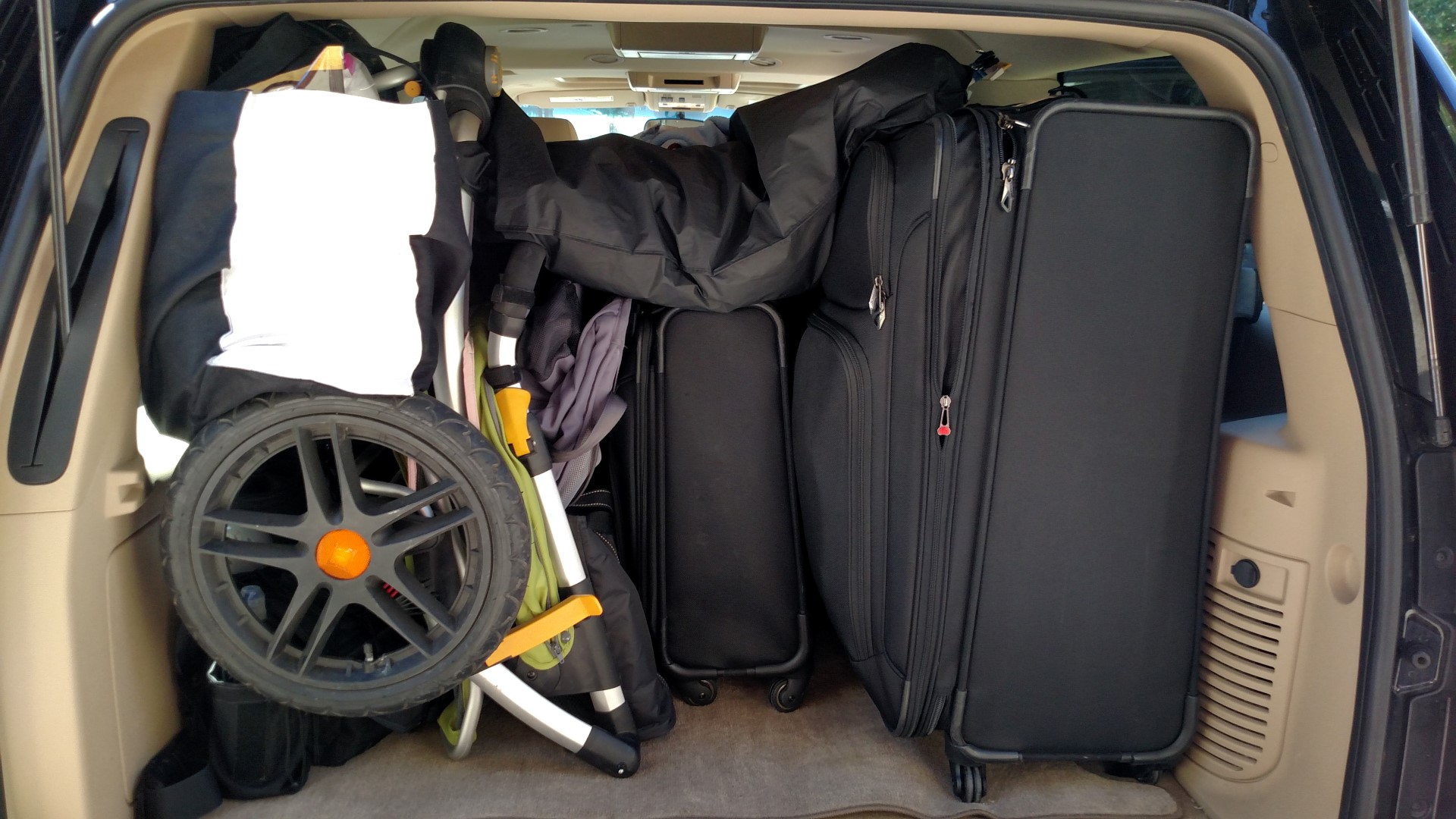 And that's it... the Axiom is ready to set sail.. at 11:19!! It was going to be a late arrival for sure.
We broke free of Phoenix traffic after about 15 miles and it was time to see if we could make up some time due to our late departure...
Well that doesn't bode well for the trip... 420 bald eagles under the hood, guzzling down 91-octane and screeching freedom out the tailpipe.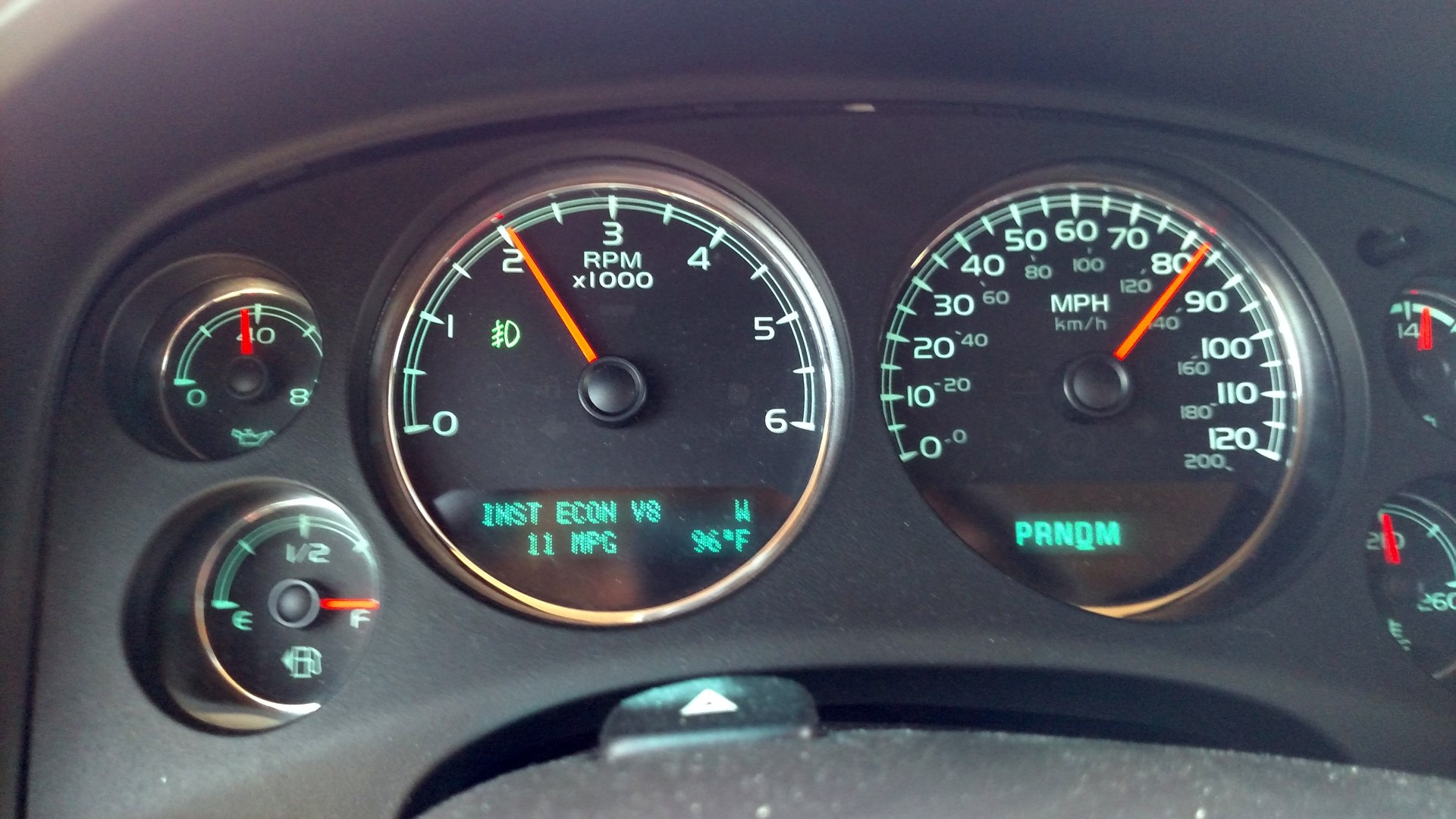 Our fuel economy actually ended up not too bad for a 376 cubic inch V8 coupled to a full-time four wheel drive system pushing over 7000 pounds at reasonable velocity. 10 gallons of fuel to get us the 146 miles from Downtown Phoenix to the Flying J at exit 1, the last fuel stop before entering CA, land of egregious fuel tax and why I refuse to fill up in CA period. Averaged 78.92mph and 14.6 mpg for that first leg. From the AZ/CA border was 424 miles round trip to DL and back at an average speed of 59.44 mph and 15.76 mpg. The trip back from the border to home Tuesday night netted us 16.52 mpg at an avg speed of 78.05 mph. Weird how it got better. I blame the wind.
It only took 37 minutes for the first "how long have we been driving" to get asked. It was going to be one of those trips wasn't it?
At some point in the California desert, magic happened..
One kid reading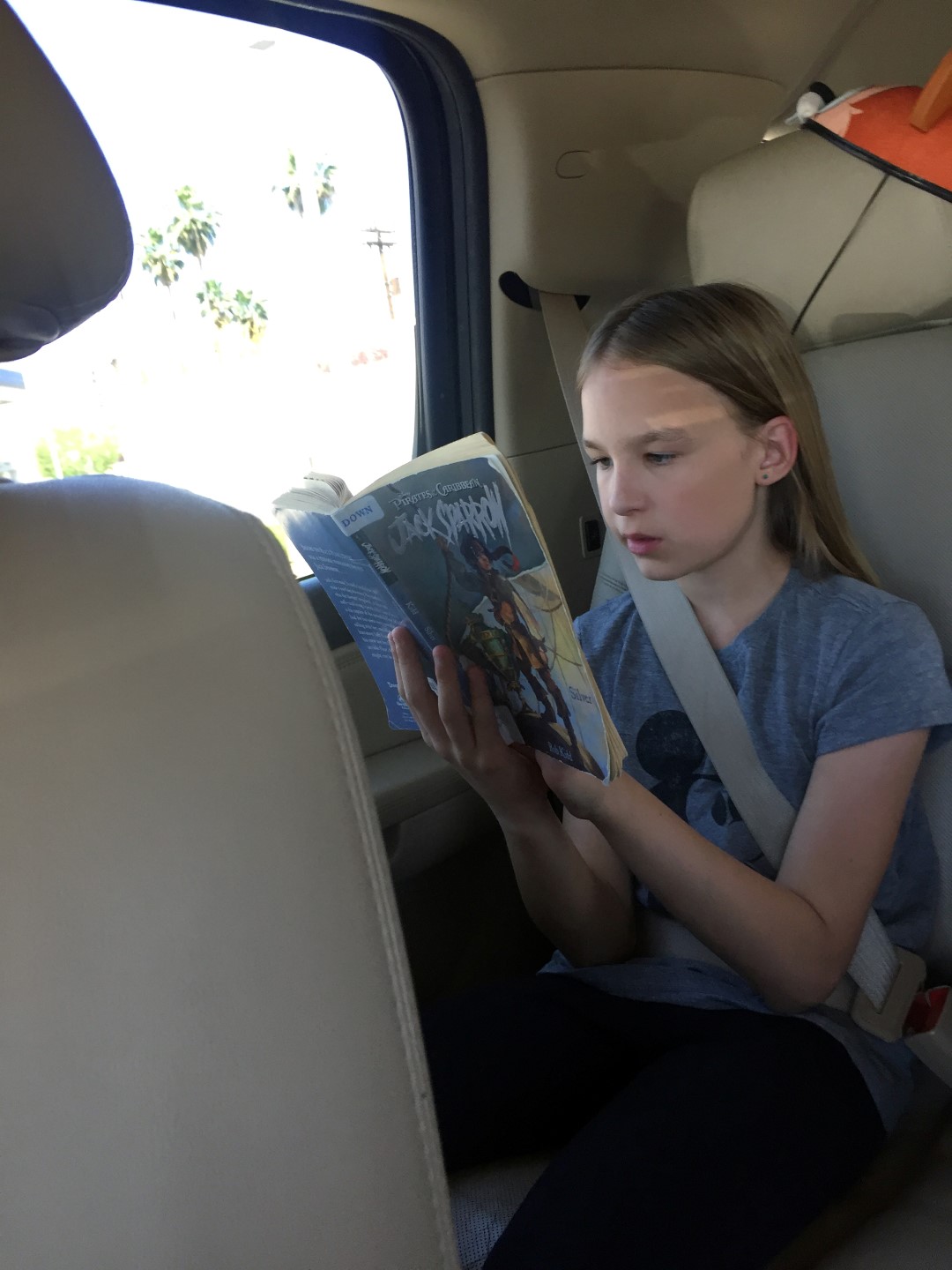 One kid doing homework (They were missing two days of school)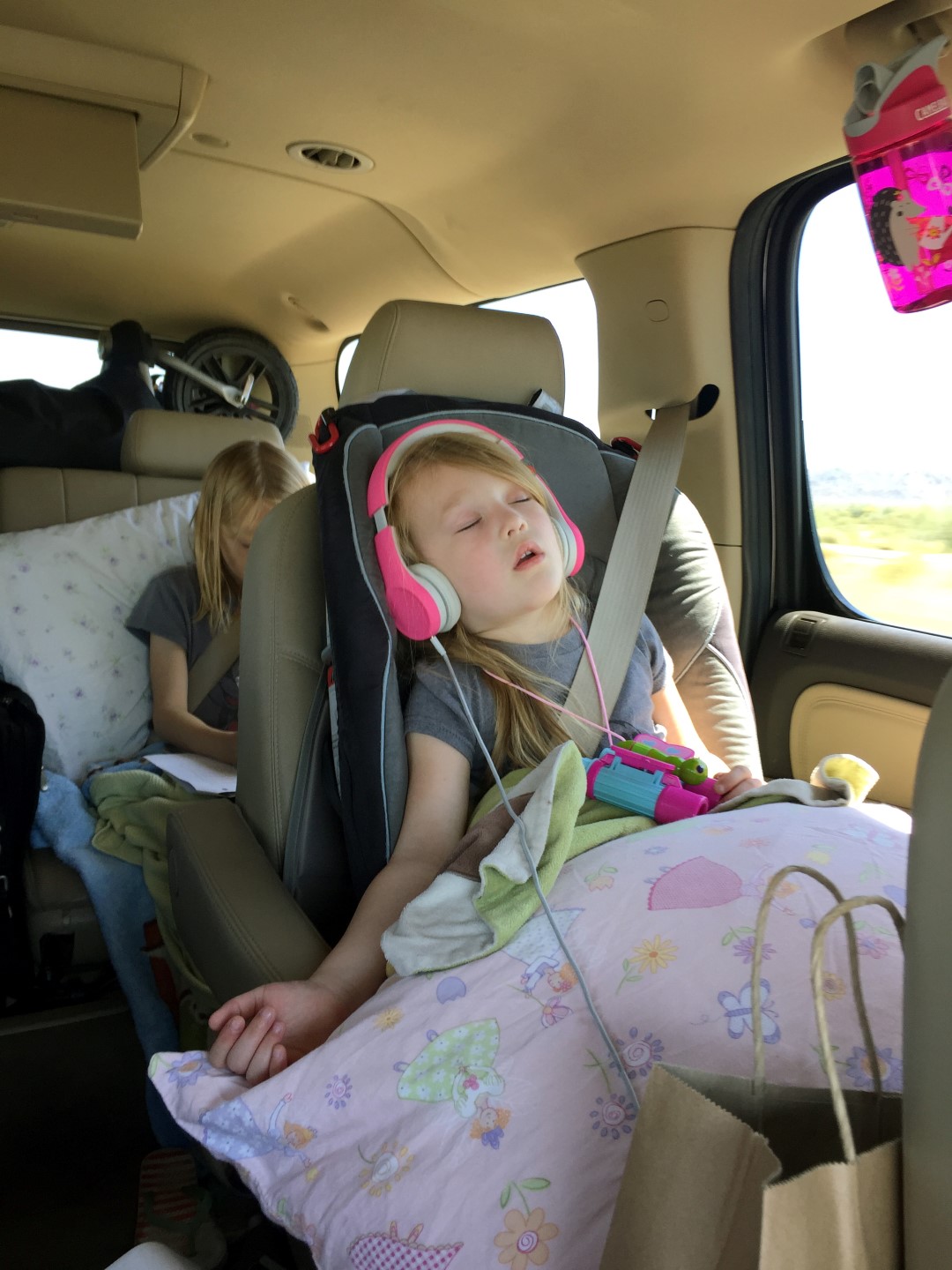 And...one kid passed out with the Moana credits playing in her head phones makes for a silent vehicle and a happy captain of this ship.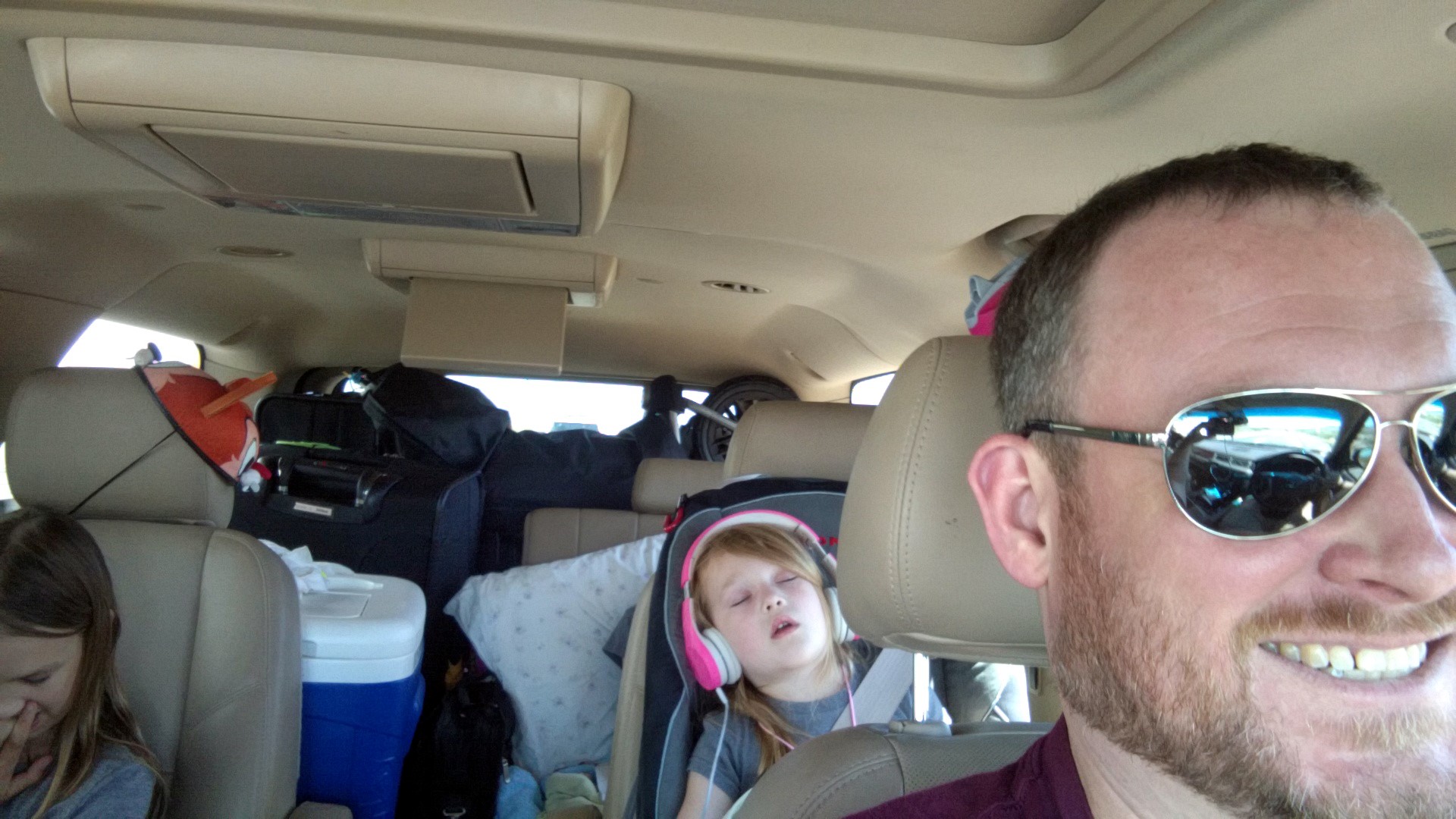 We pulled onto Katella at 16:27. We were getting close and everybody was starting to get excited!!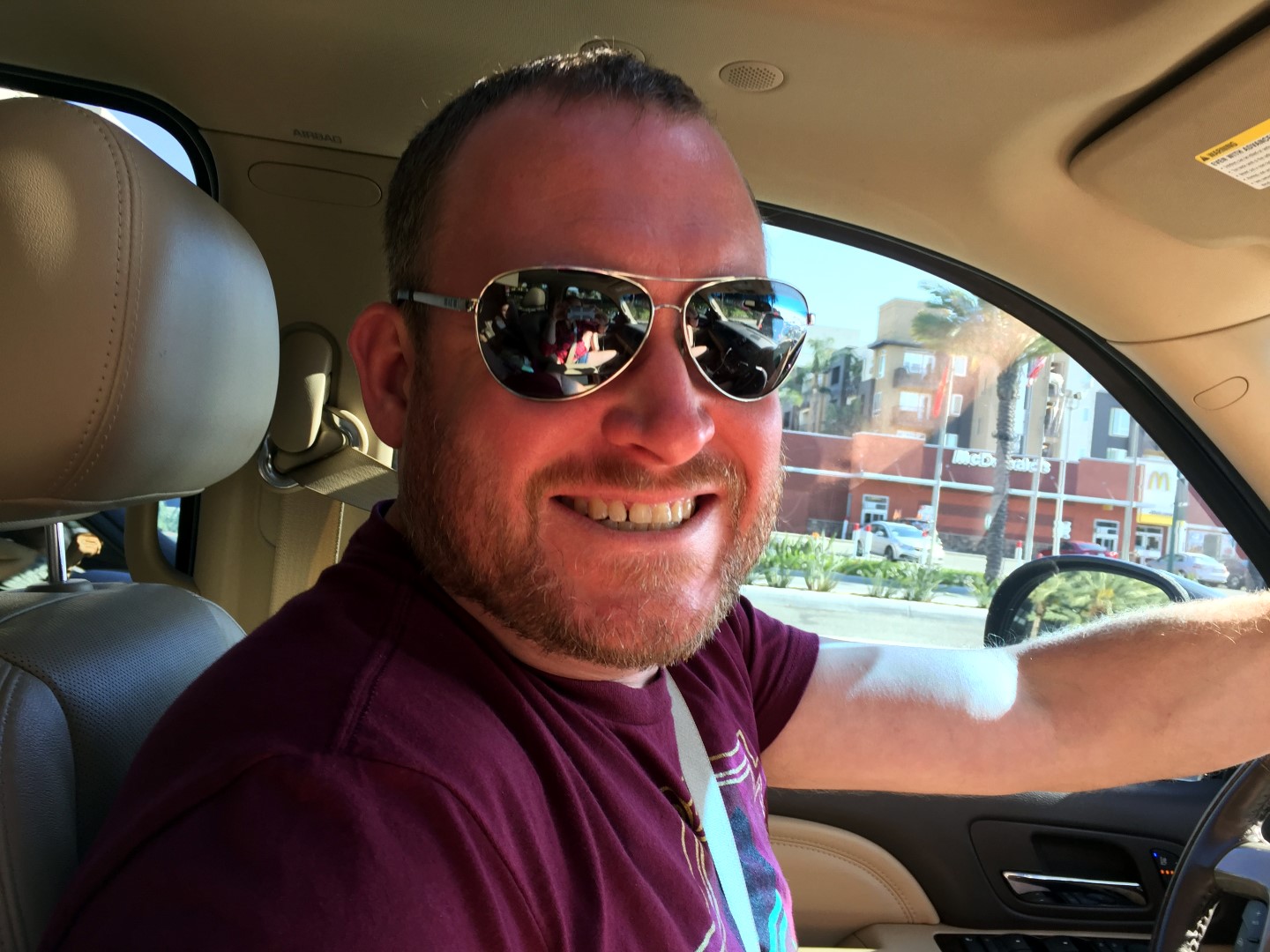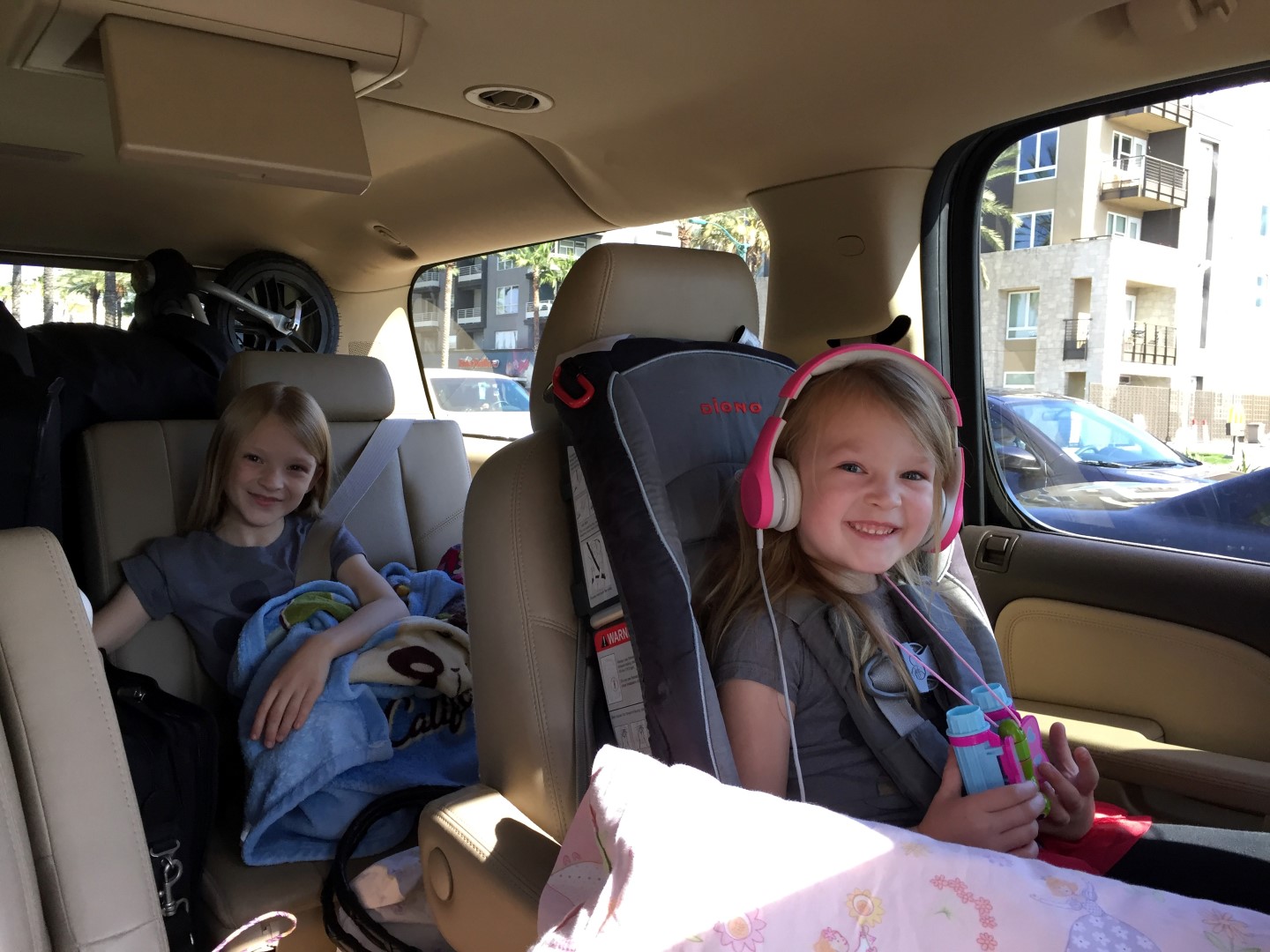 We had the windows down, Paint the Night soundtrack cranked up, only to have the car next to us burning down the biggest joint ever. With Marijuana wafting into our vehicle, the windows had to go up our enthusiasm stifled slightly.
There it is!!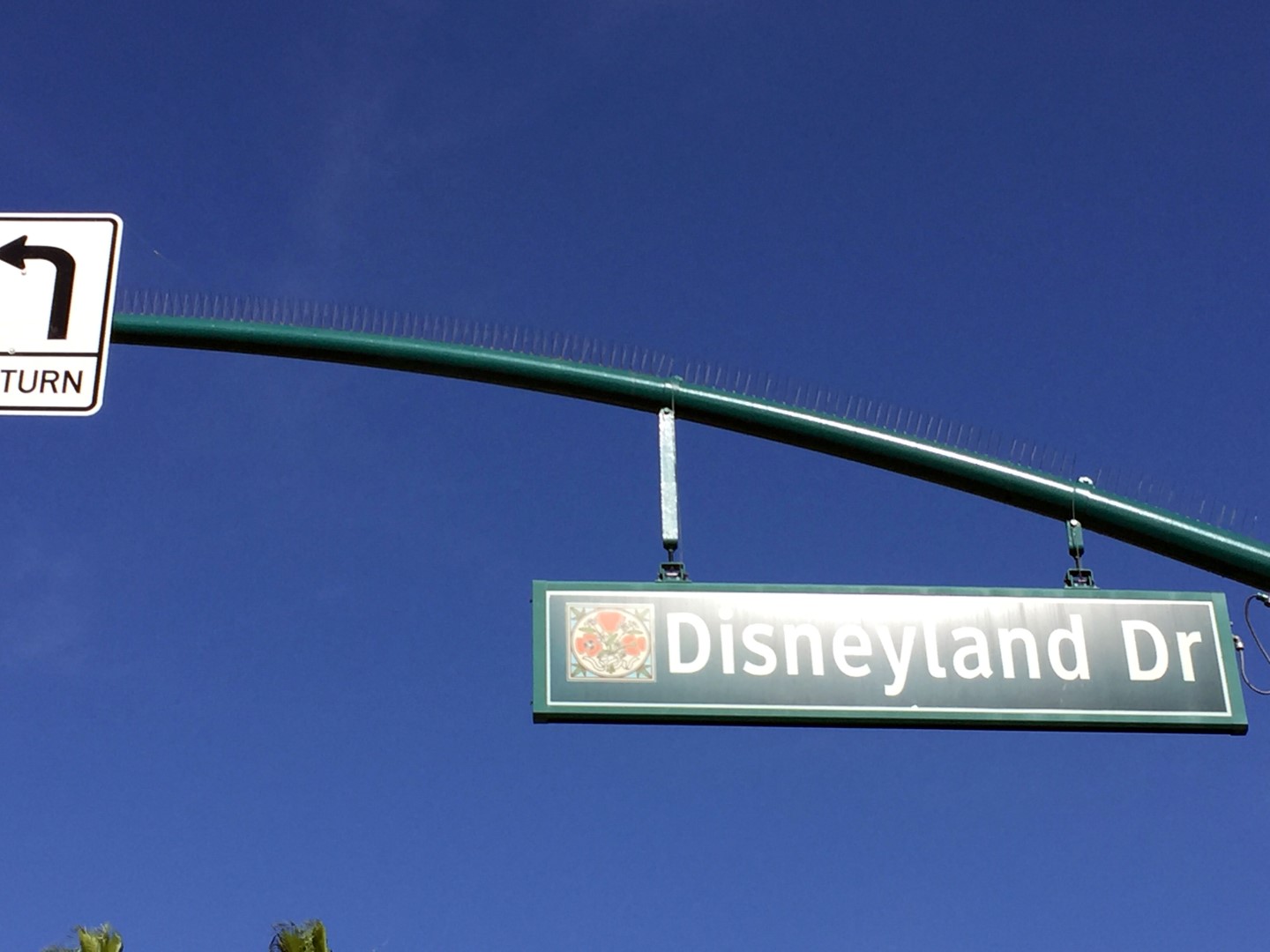 Yay!!! LOVE This part..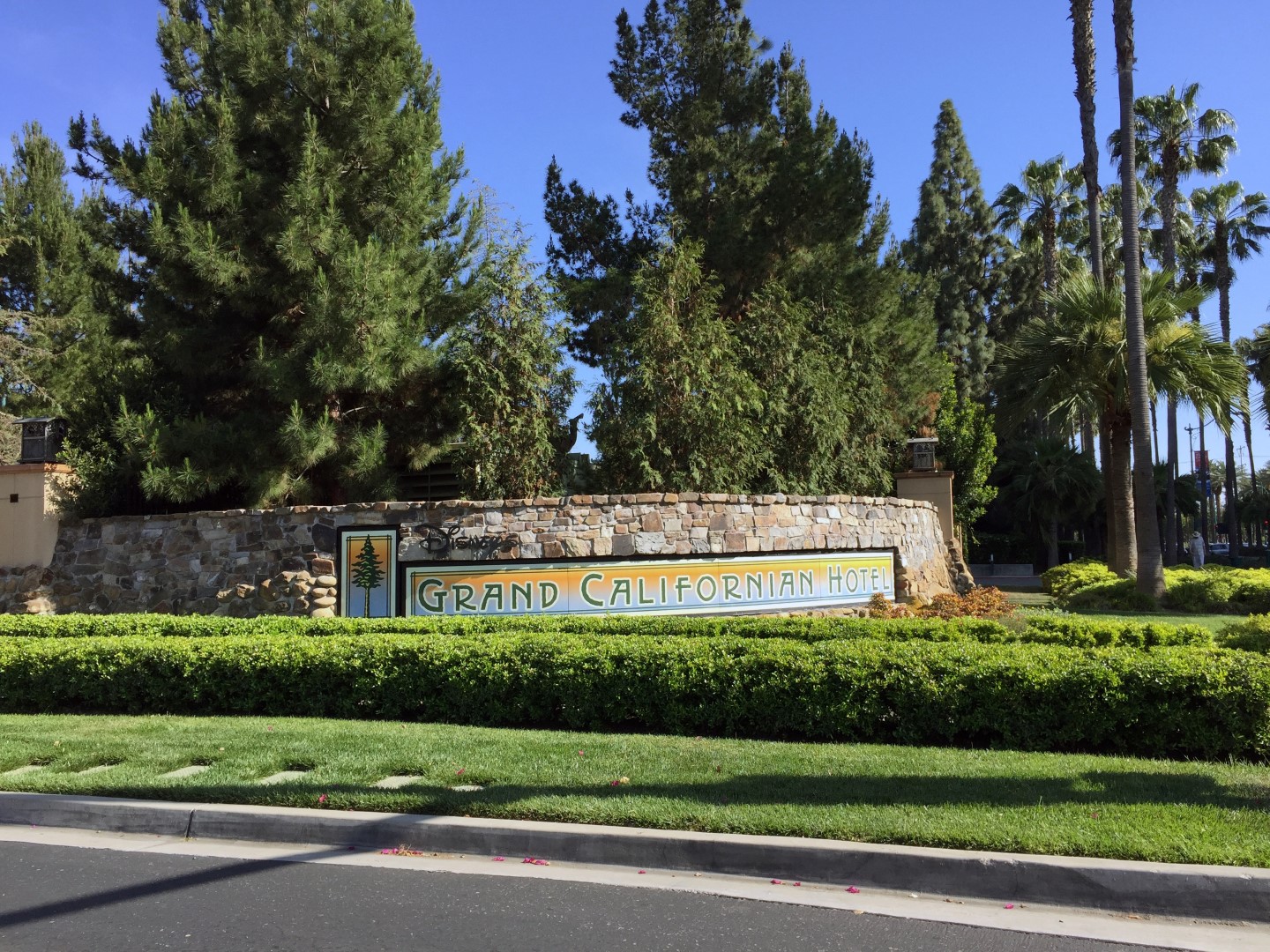 Never had such a line like this.. usually we just pull right up.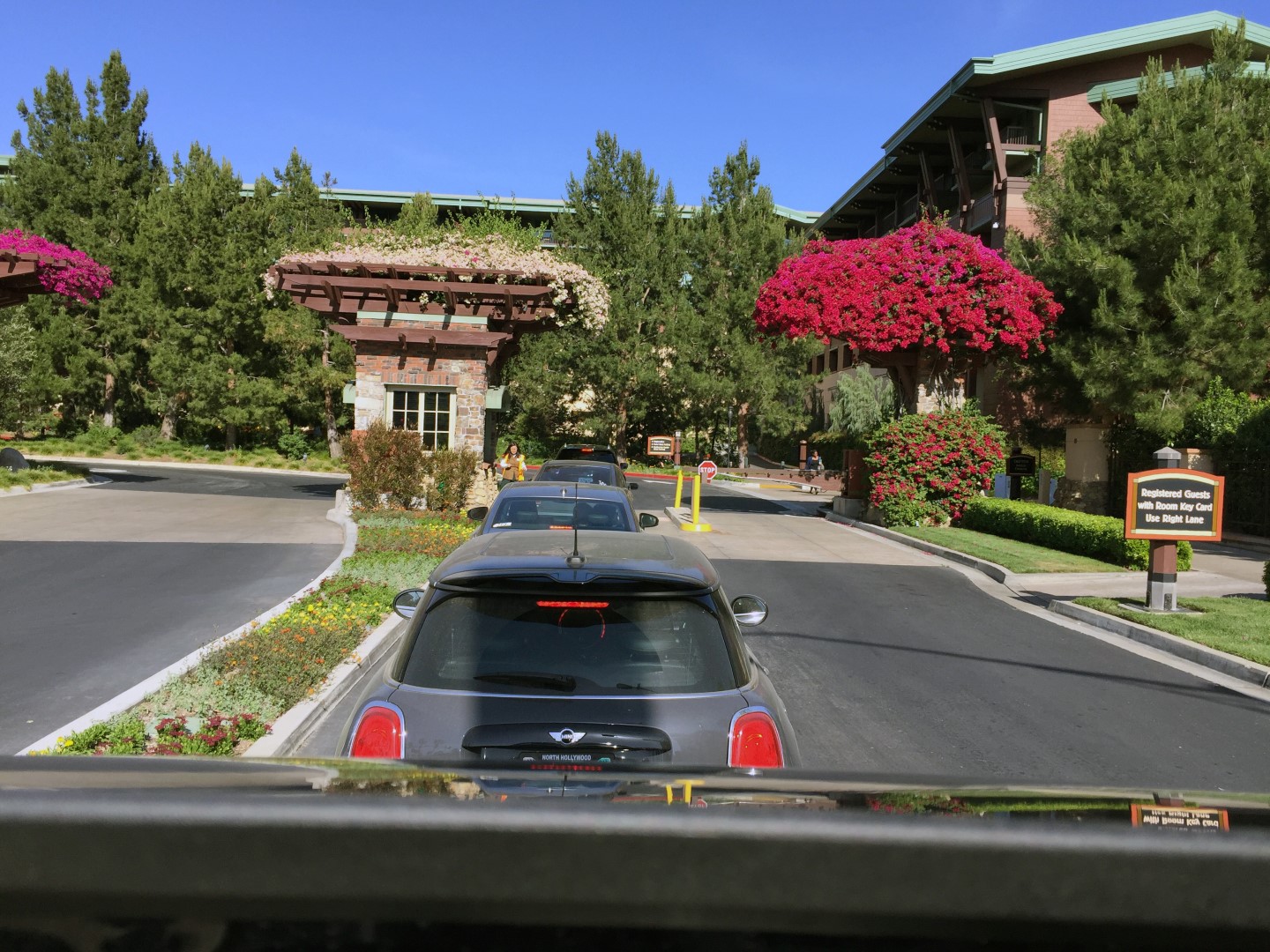 And we've ARRIVED!!! Our home away from home. The plate and BnL Sticker was a huge hit with the CMs
A quick valet/bellhop/registration and we went right up to the room.
The view from the room (2007) was nothing special, and all you could really see was the roof and the construction barriers for the pool renovation, but it was our home, and very close to the elevators and having the music from the lobby flow through our open door was a real treat. I still had the door wedged open to the lobby when the bell hop showed up within minutes of us getting up to the room.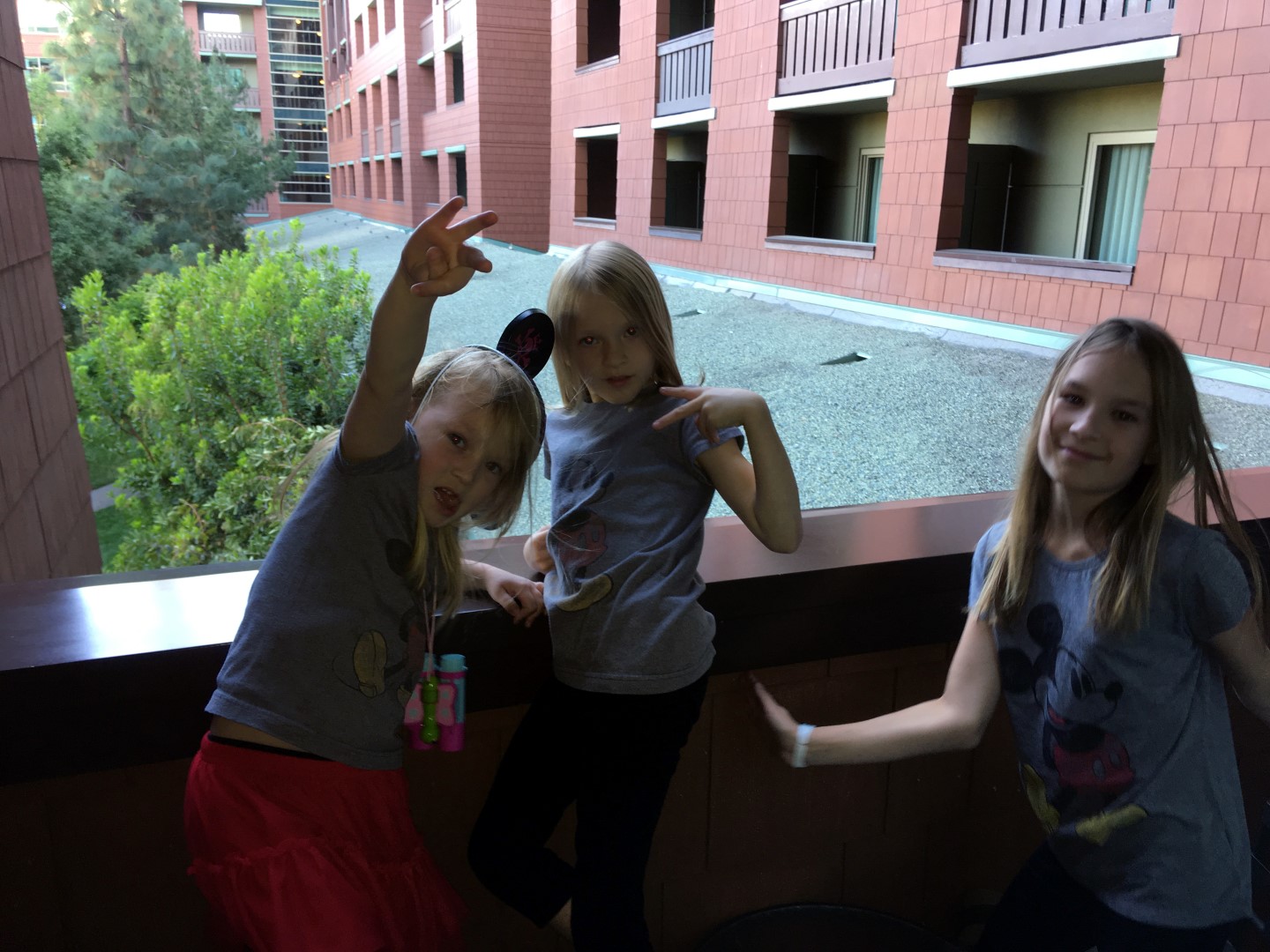 A quick adjustment to the camera pack gear loadout and I was jonesing to get into the park.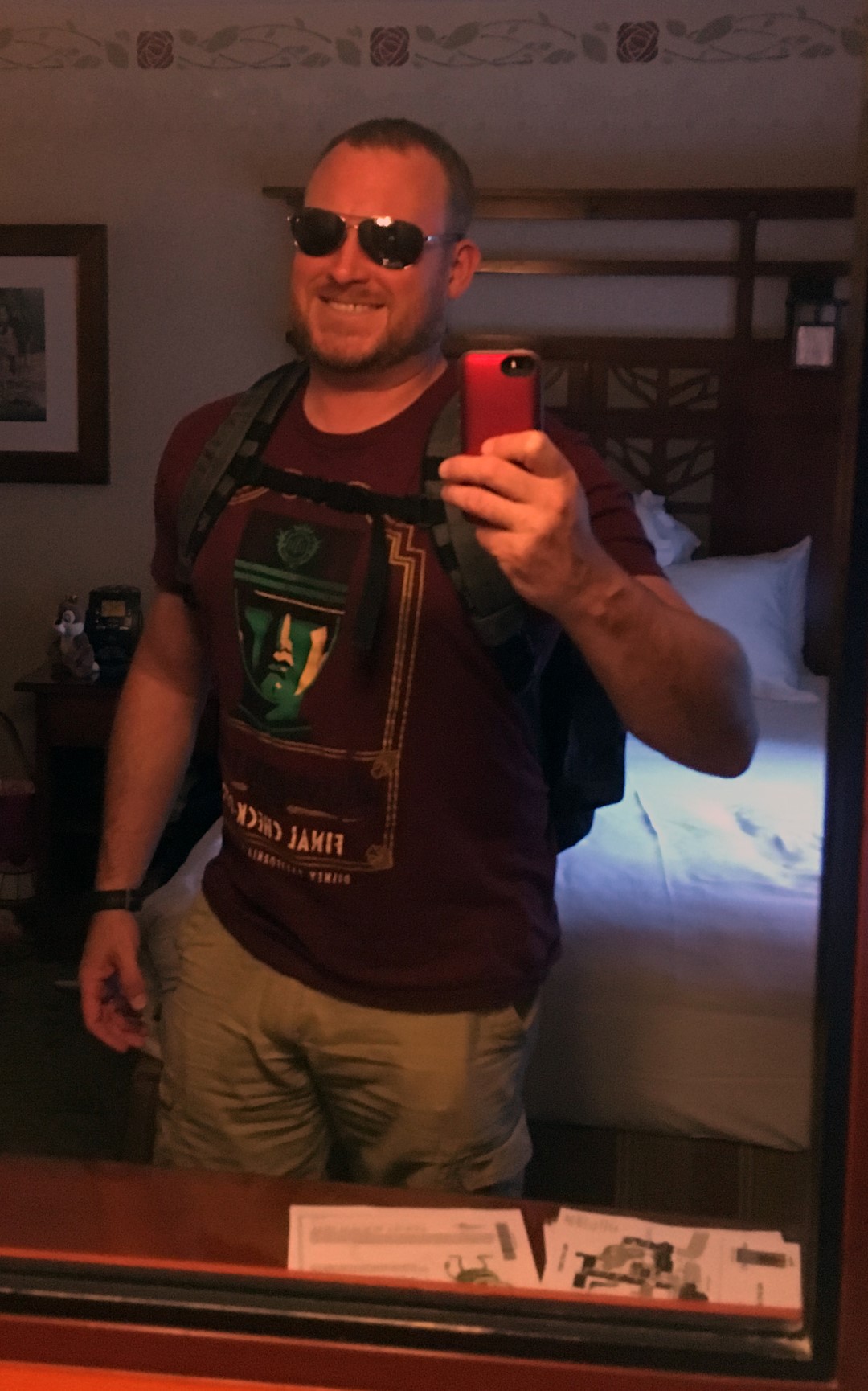 Let me say a thing or two about the security this trip... it's not Security Theater anymore. It actually was VERY thorough. Could you still get a gun or knife into the park? Absolutely. Would it be difficult? ABSOLUTELY. They literally looked in every pocket, squeezed everything, even the kid's itty bitty cross bodies and people's wallets. AND... metal detectors on top of it all. PITA, probably not really making anything truly safer, but definitely cutting down on contraband. It was a real pain for my 5.11 backpack which has a million pockets and is designed for concealed carry of firearms (but makes a superb camera bag).