Rats... Ha! He (Dad) never would have made it past the rats! He hates rats! He's scared to death of 'em! I know. We had one in the basement once. Guess who had to go down there and kill it? And I was only six!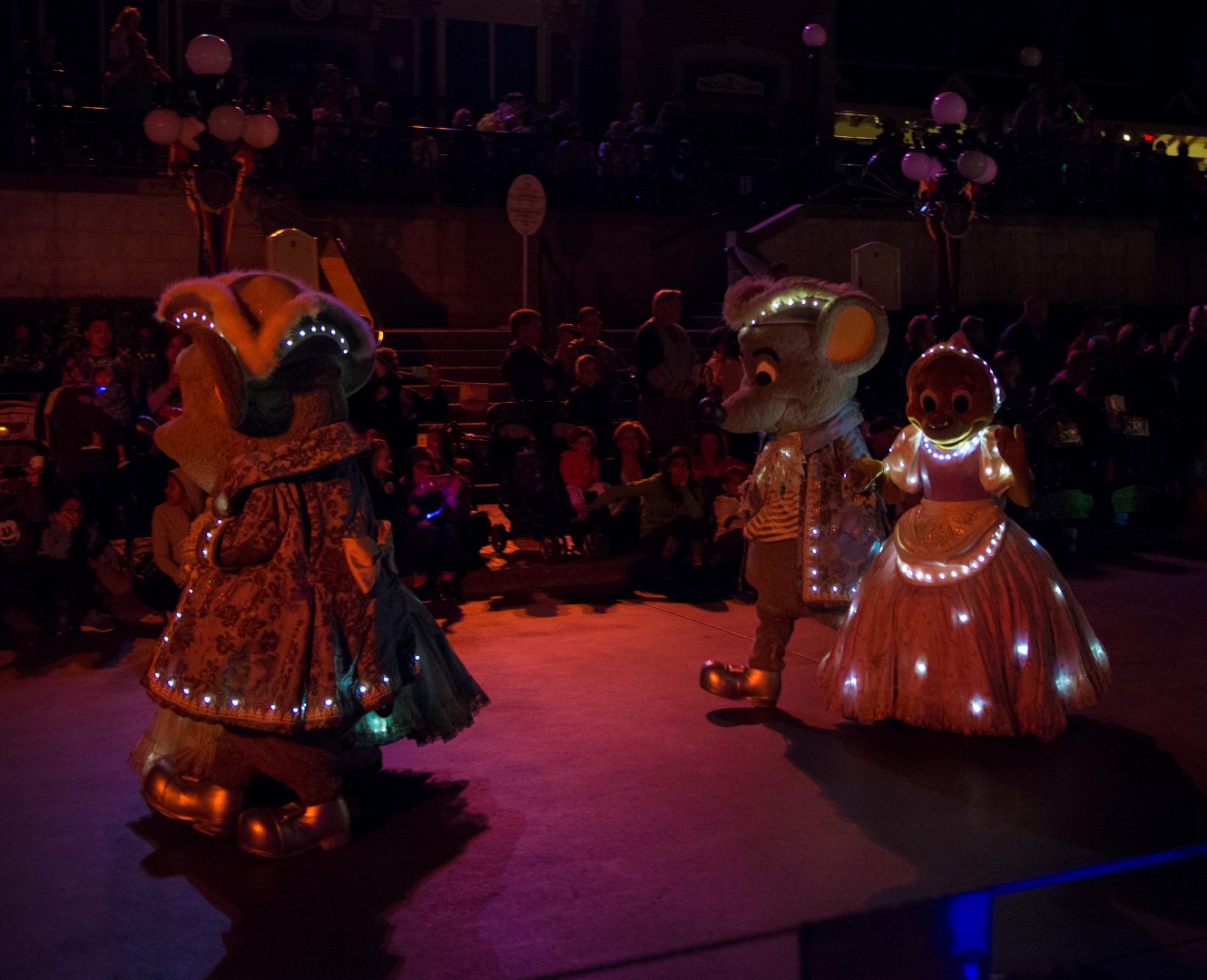 OK, I guess. they are mice... but who could they possibly be proceeding...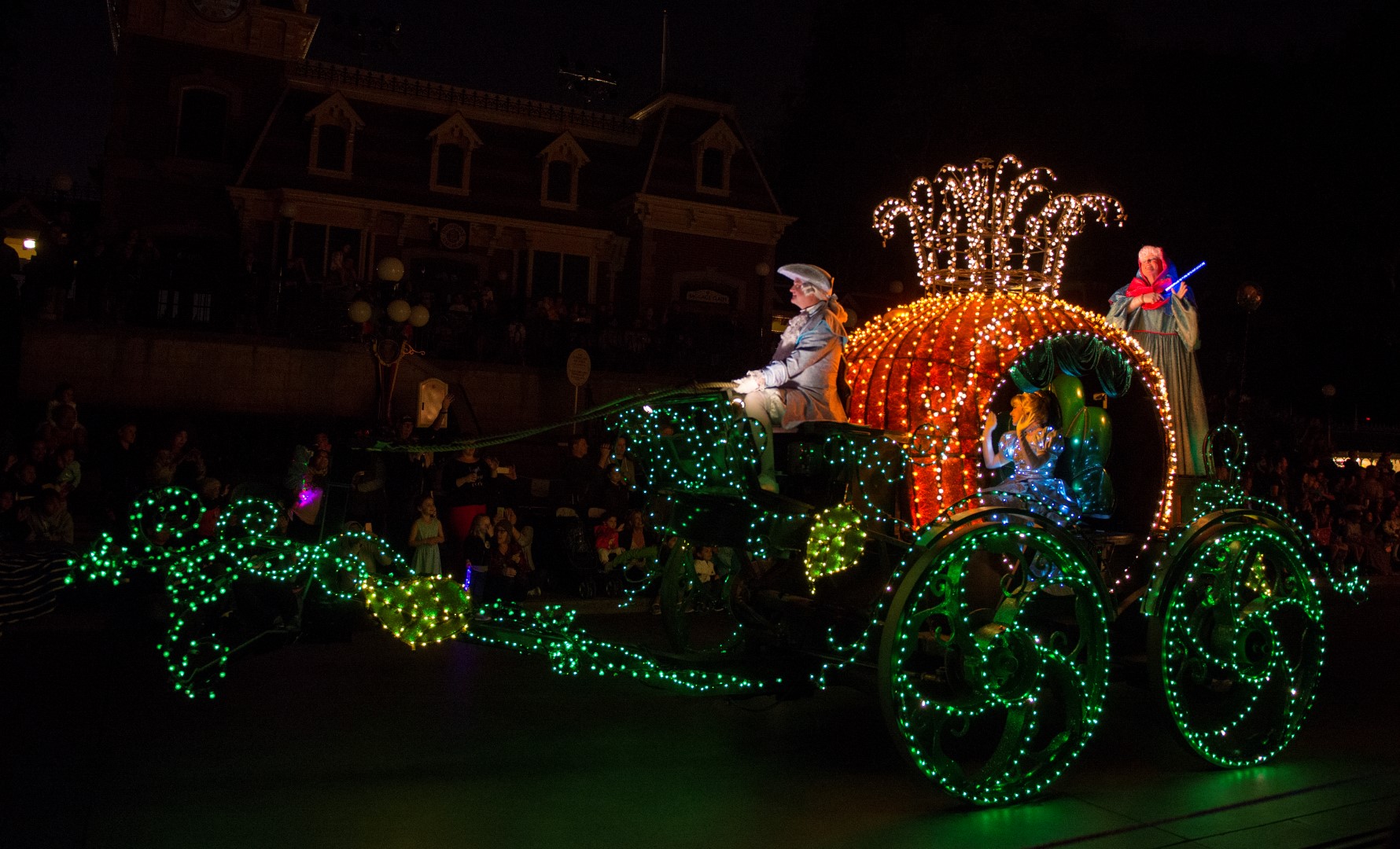 Why it's Cinderelliii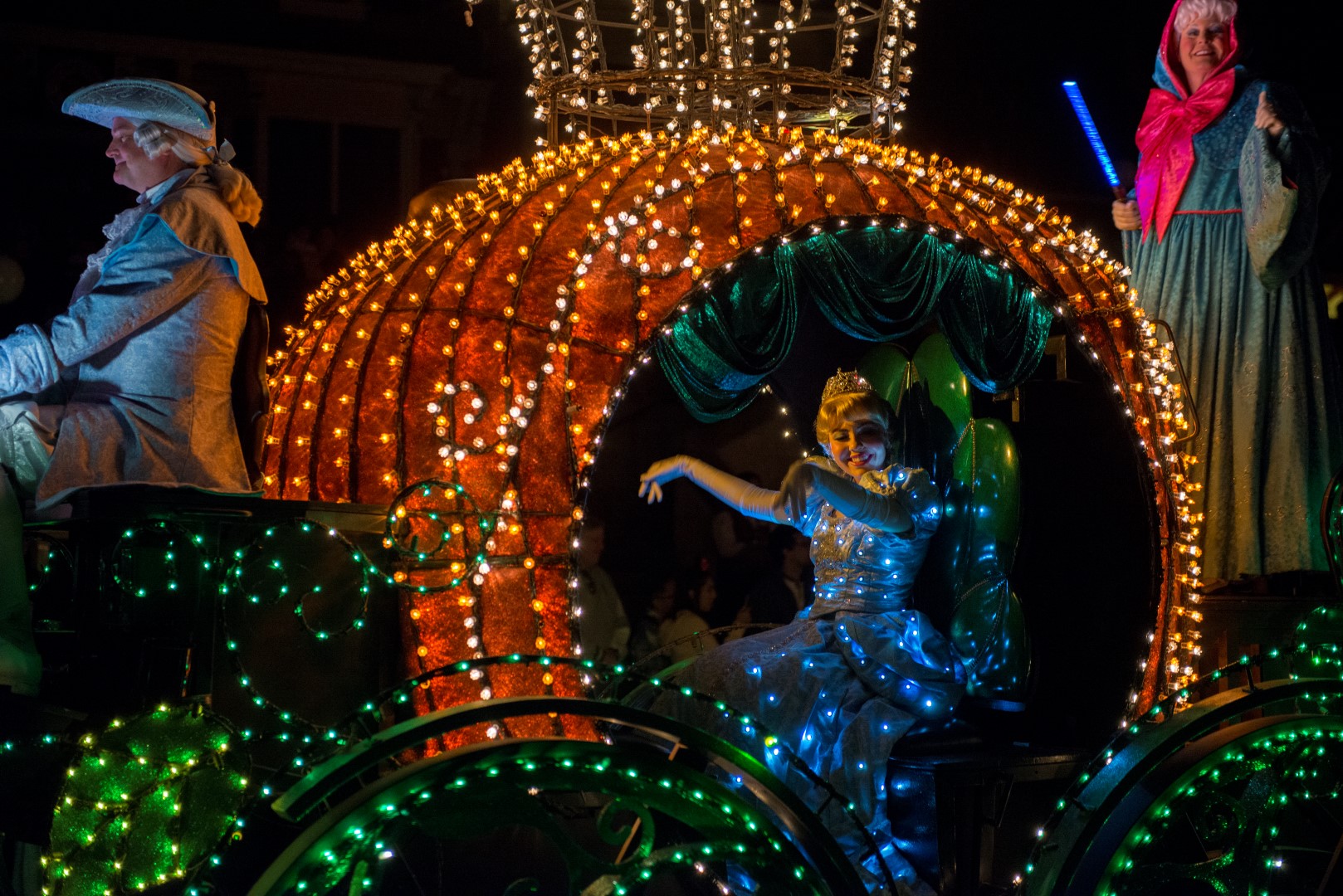 And an entire court... who must be proceeding...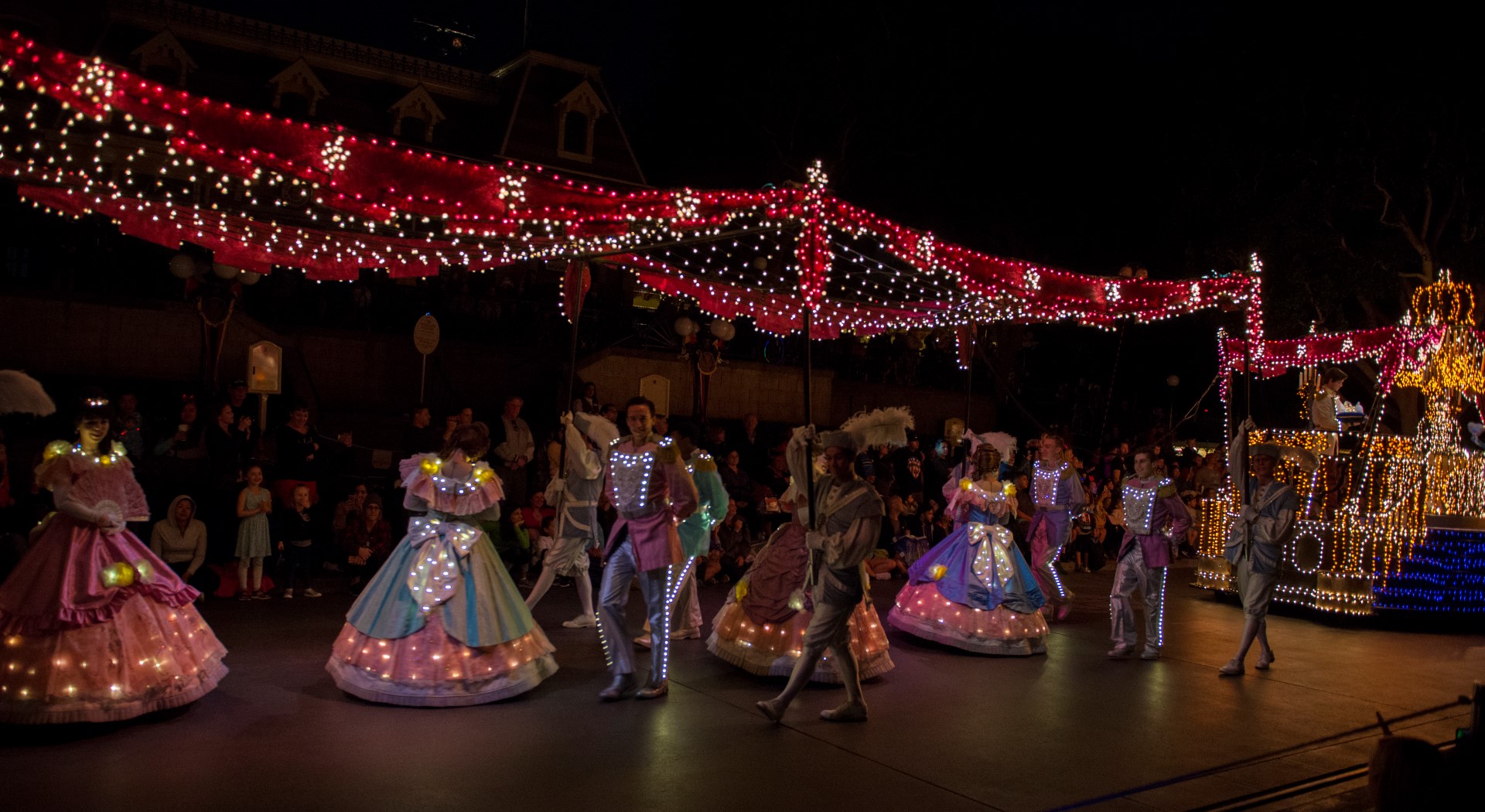 Prince Charming... and he's holding a glass slipper!!!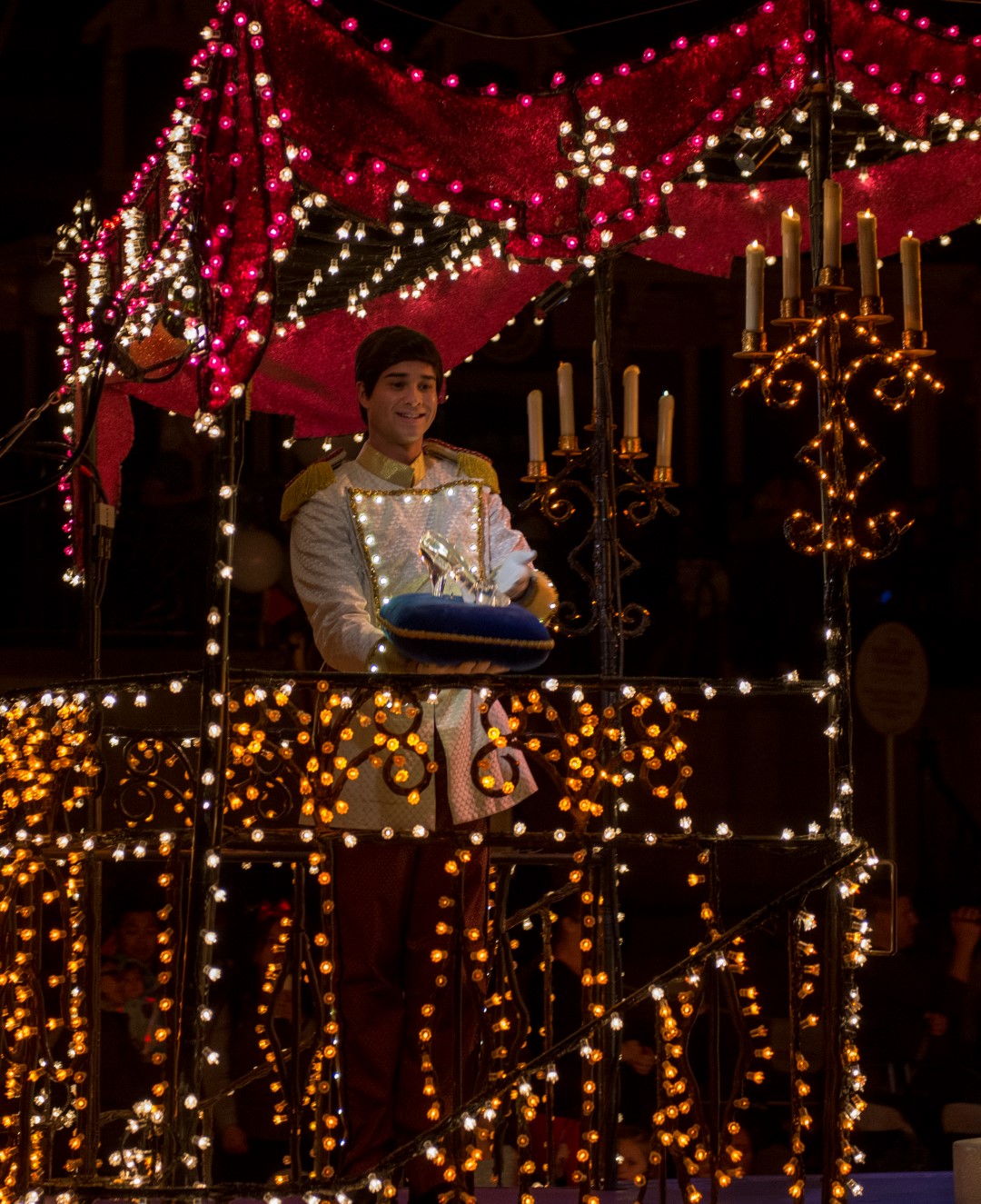 Who is also there futily trying it on? Drizella and Anastasia!!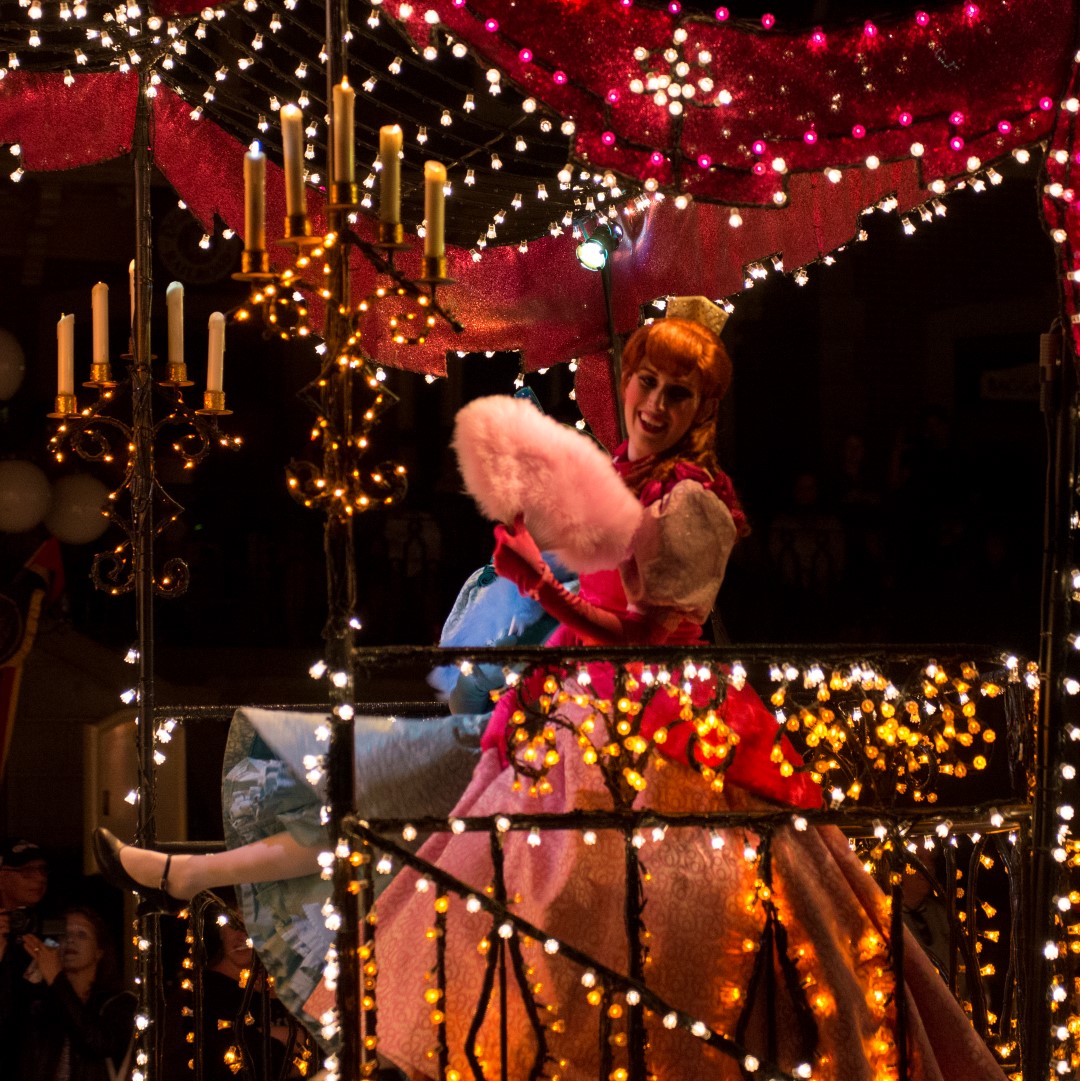 CLEARLY followed by yet another entorouage.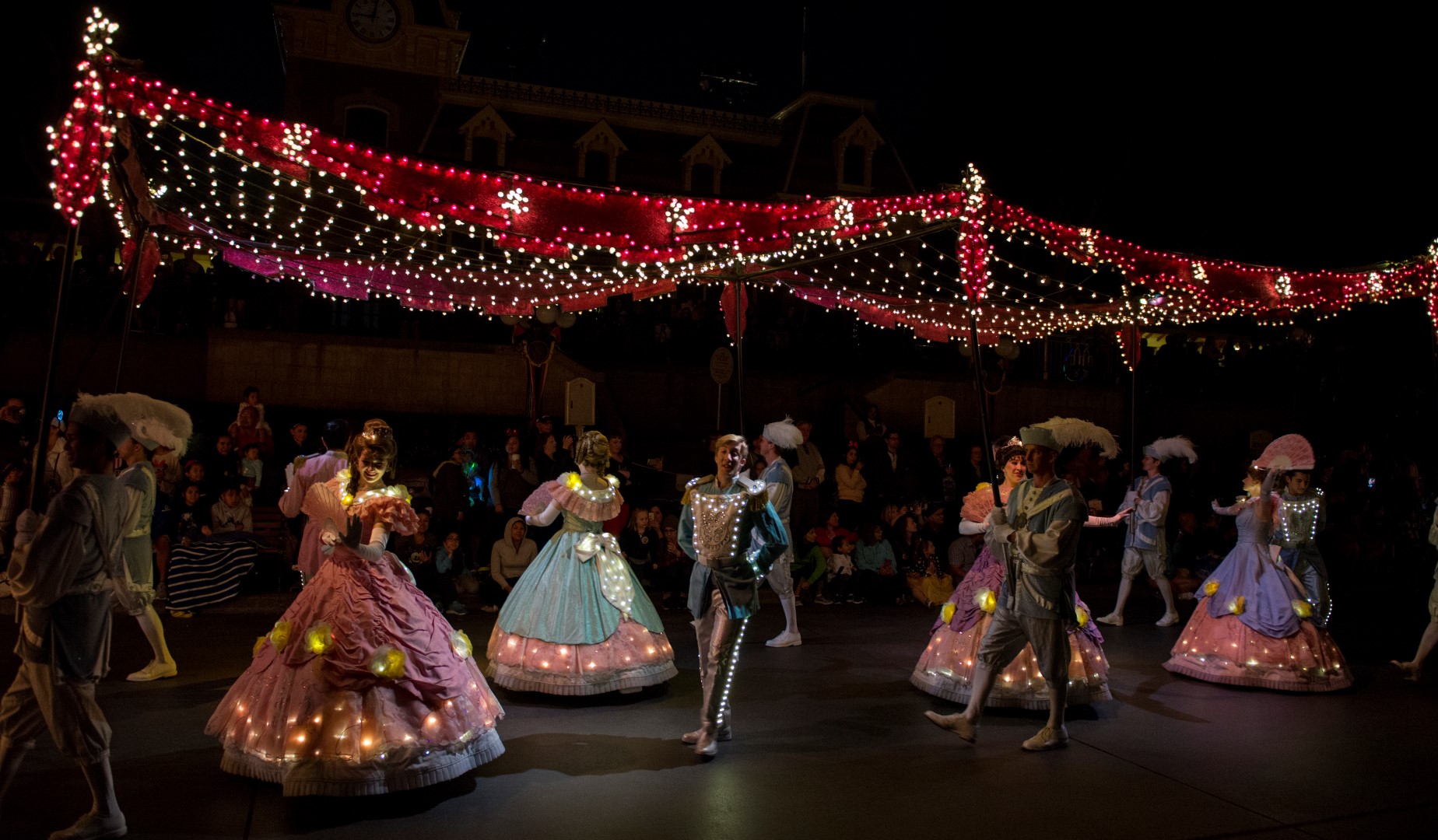 Big Ben? Who could it possibly be?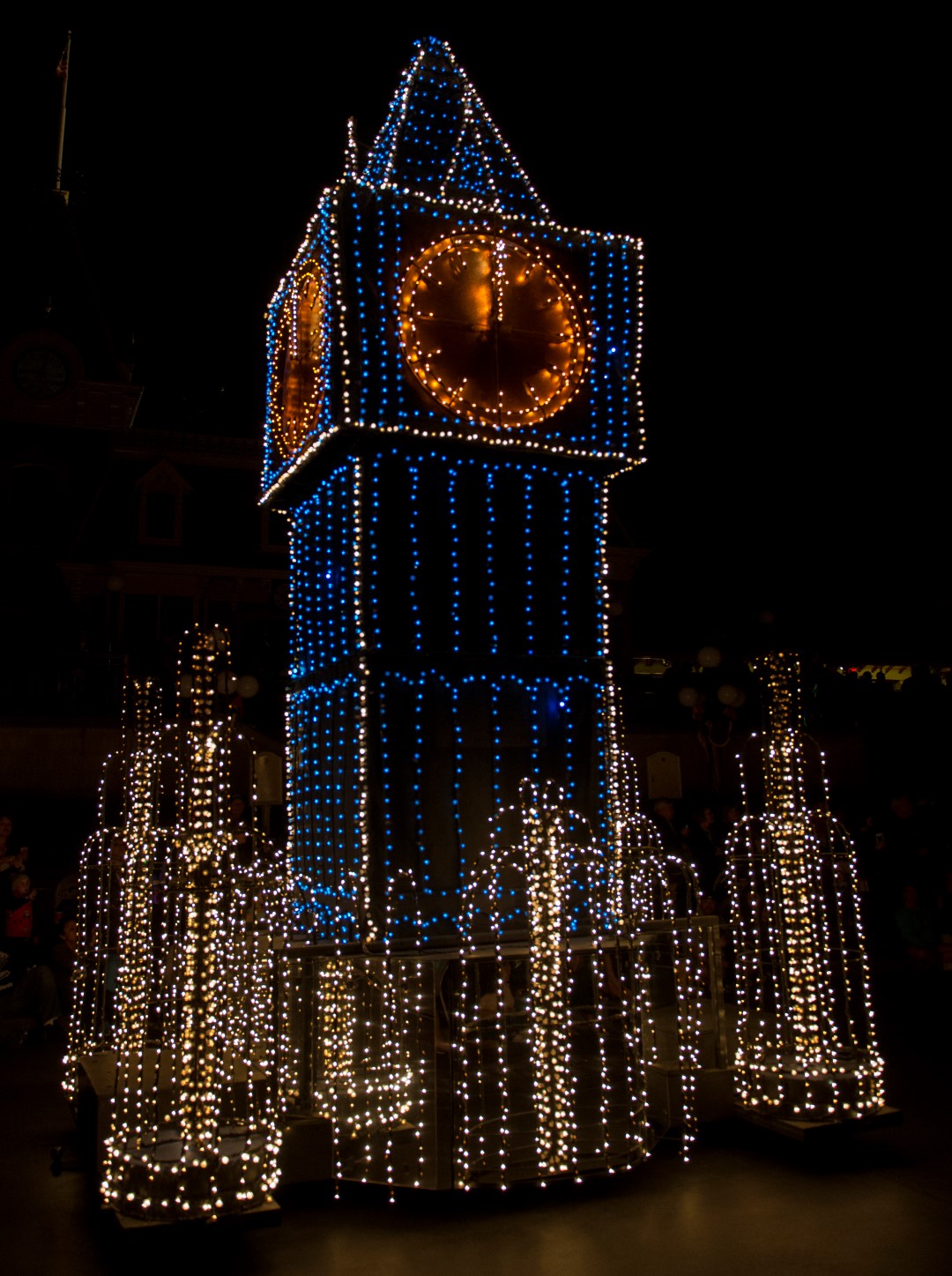 OK, I just have to say, this has to be my favorite float of the parade.. The Jolly Roger might as well have been the Wicked Wench. I thad smoke and cannon fire....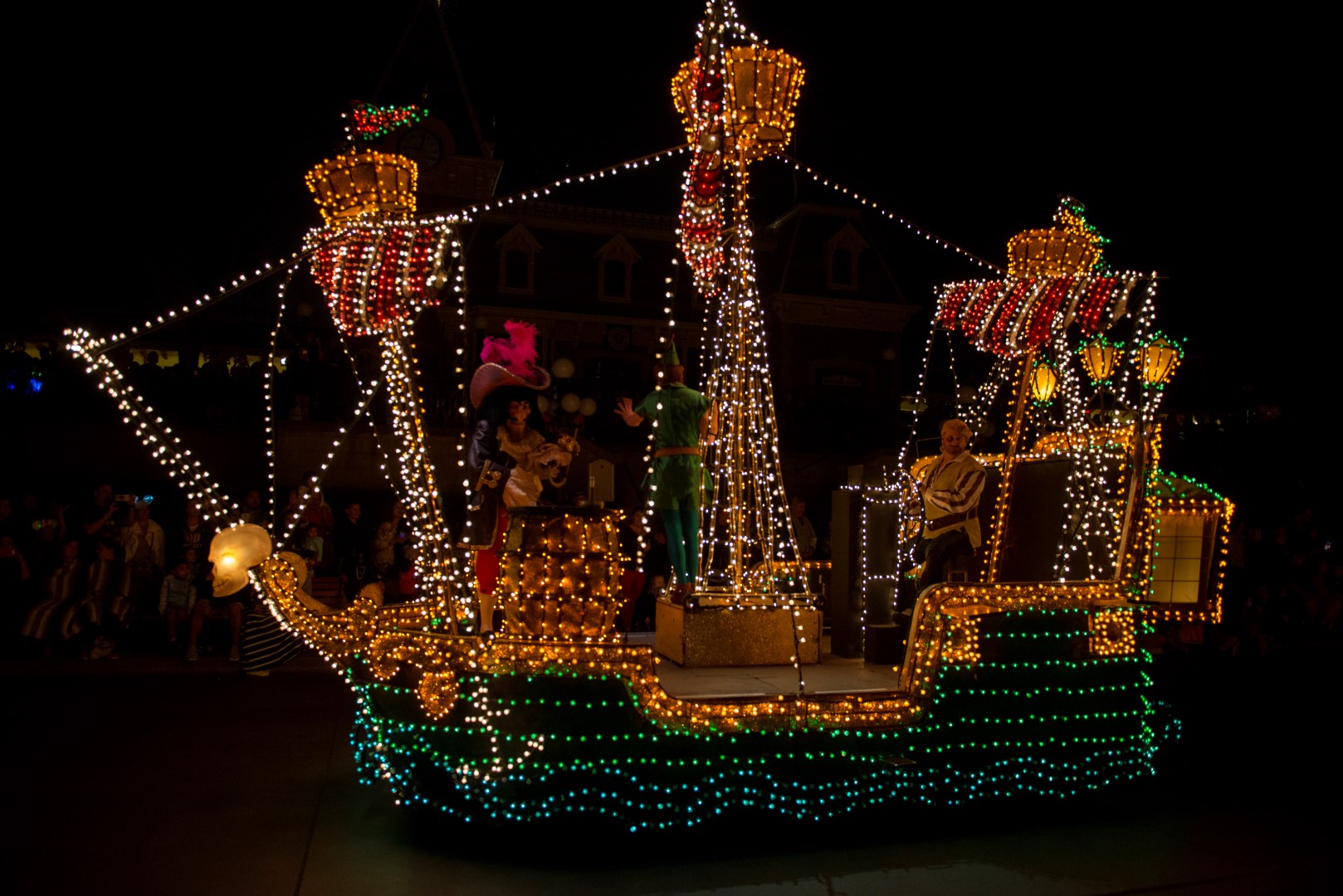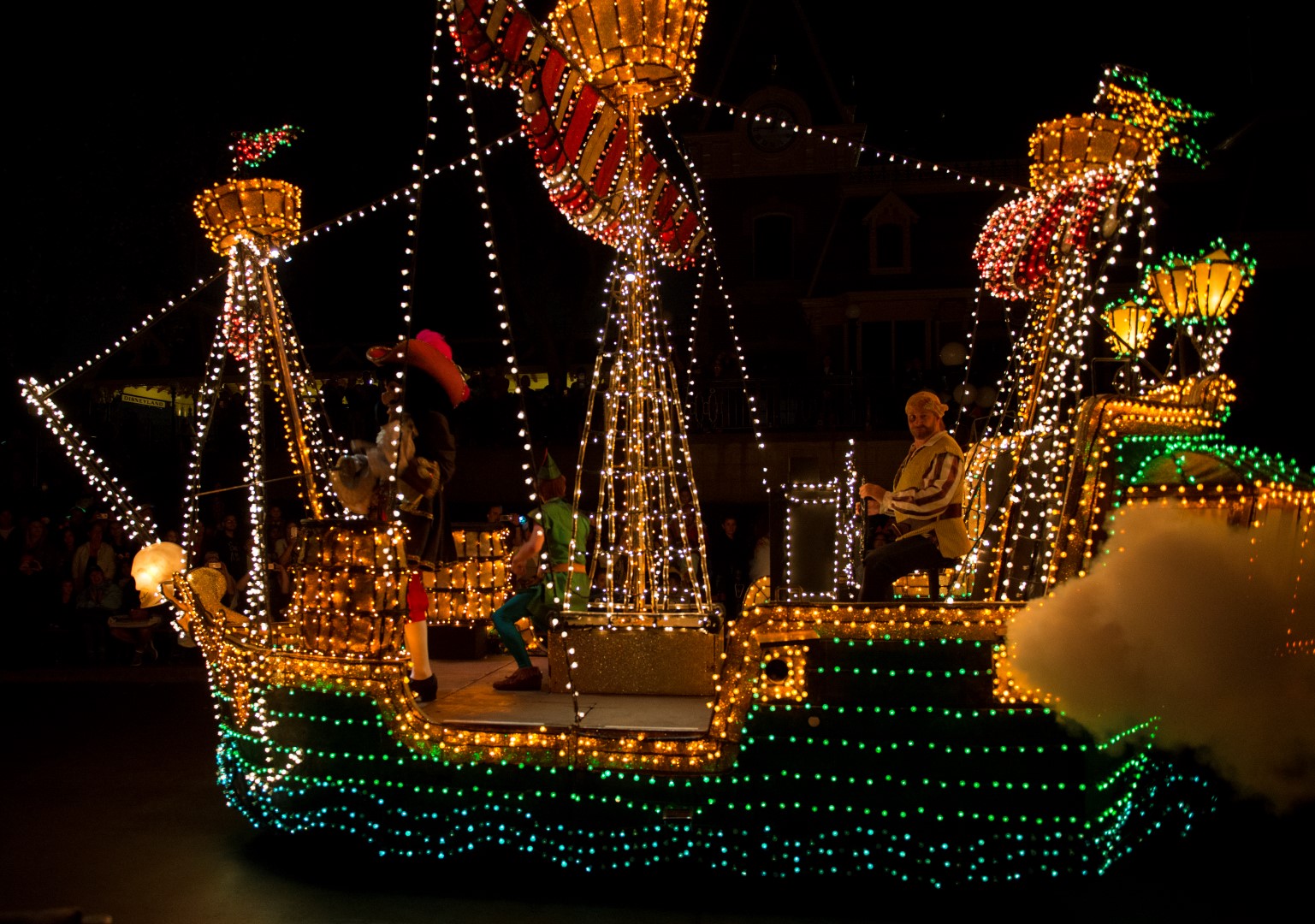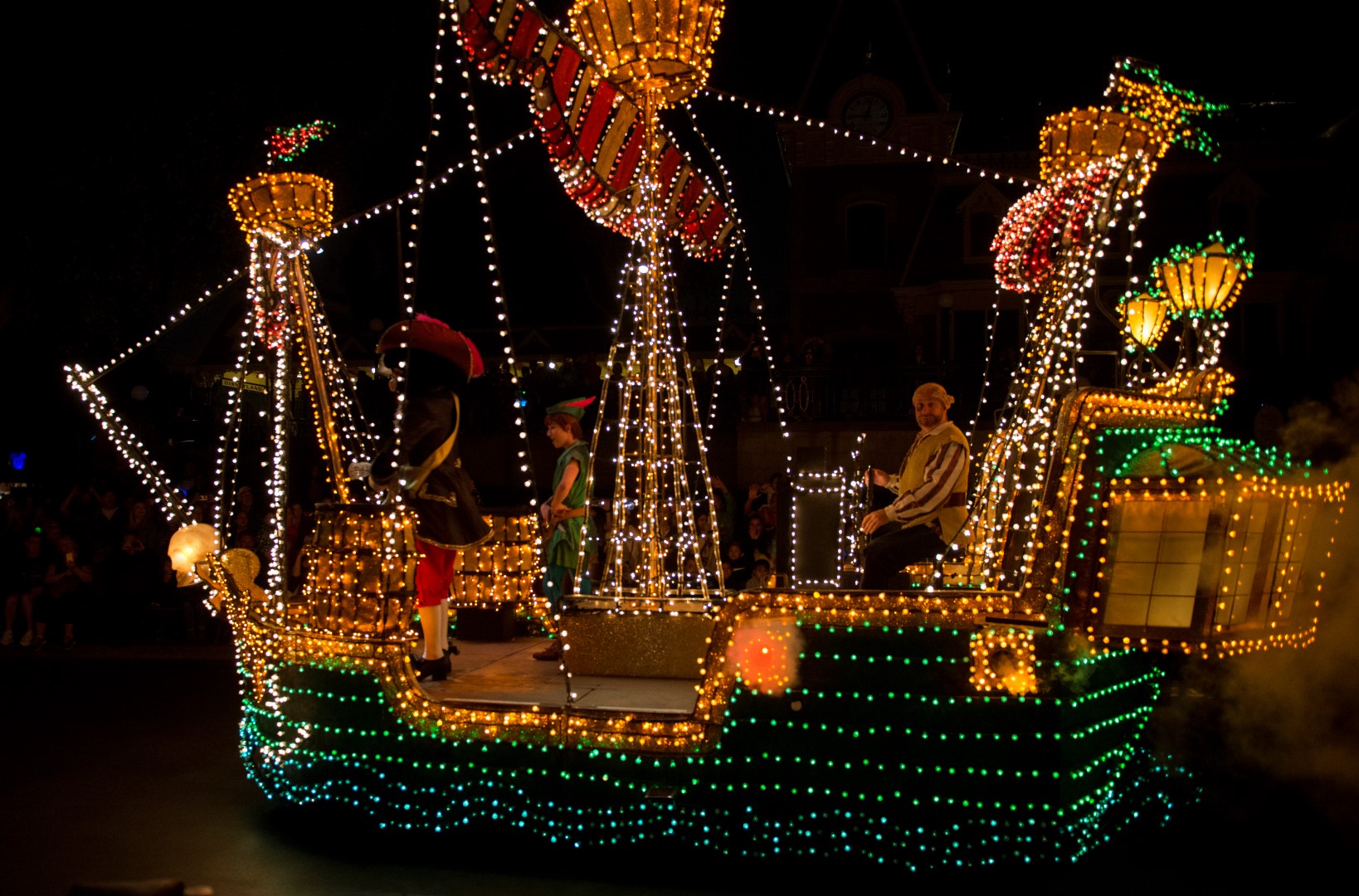 Poor Smee... left to a skiff..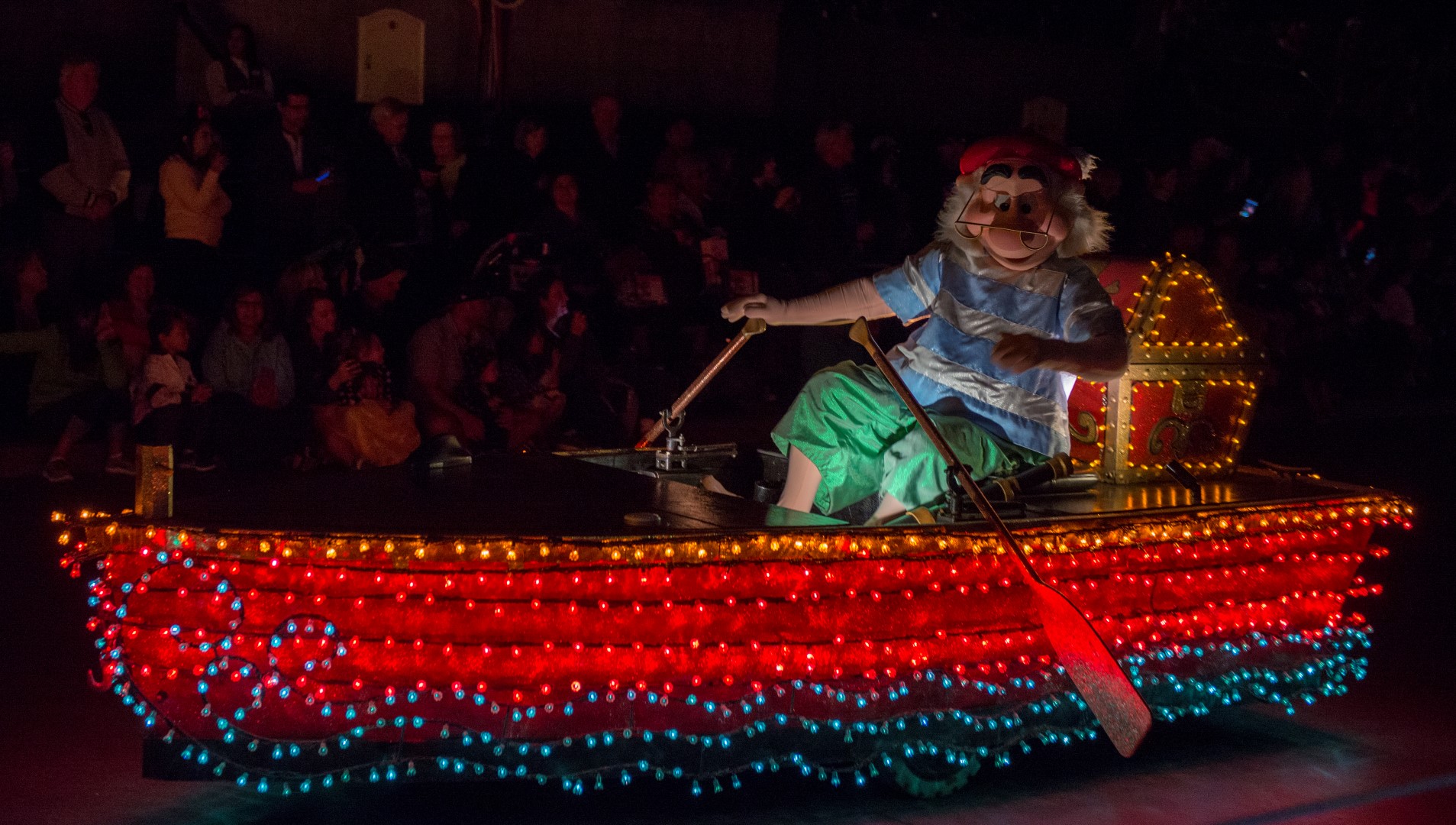 Pixies... why did it have to be pixies.. .very dangerous.. you go first..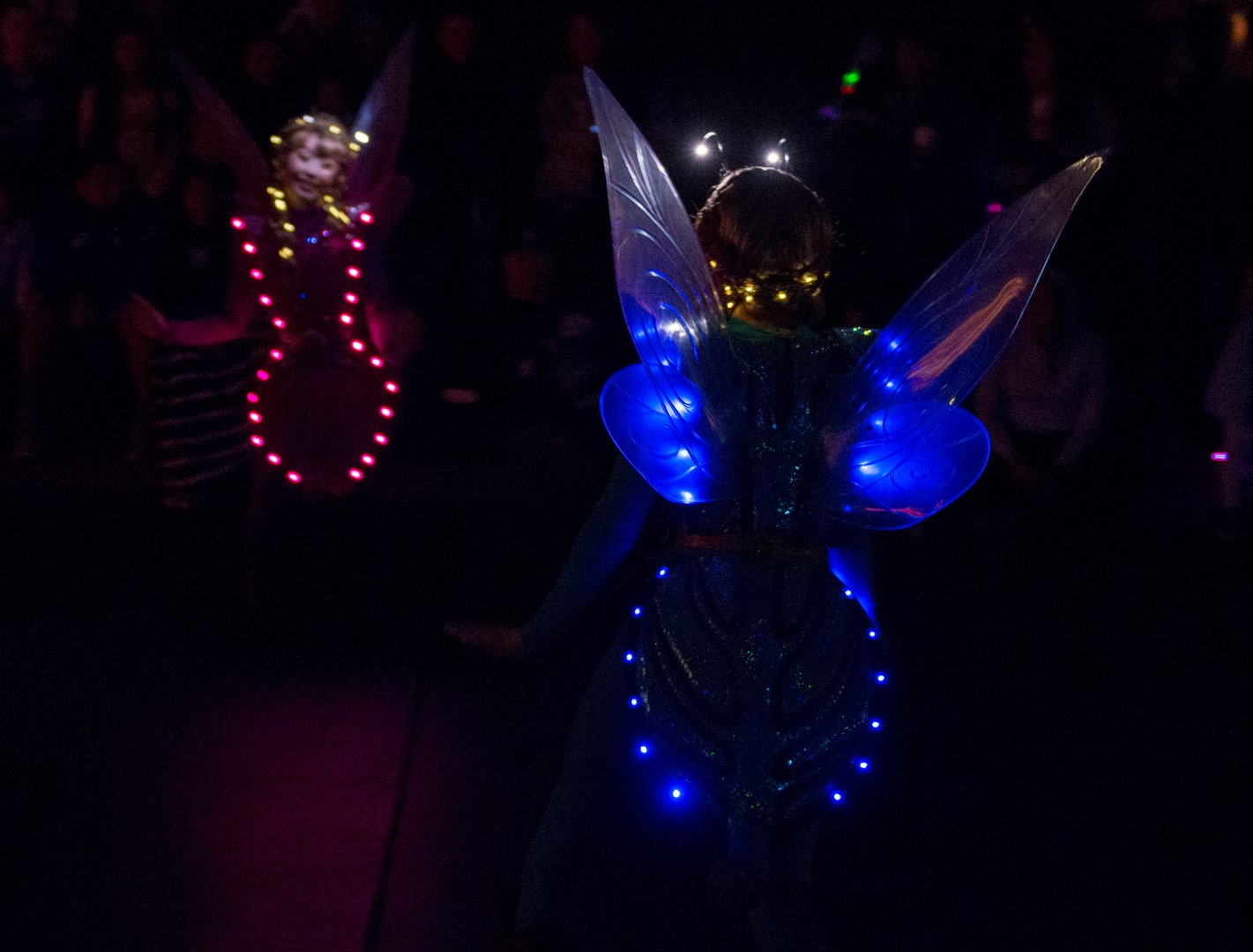 Oh.. it's Tink!!