Last Sunday we went to DL for a fun day that included celebrating StitchTT6's birthday.
Our first surprise when we got into the park was seeing DustySage, Fishbulb, and Sam in line at Carnation when we walked by to stop at the restrooms. It seems like we always see MiceChatters there.
We went on a few rides in the morning then headed over to the noon meet. There, Adam continued trying to wrap all the MiceChatterettes around his little finger. He especially latched onto Mousercise this week.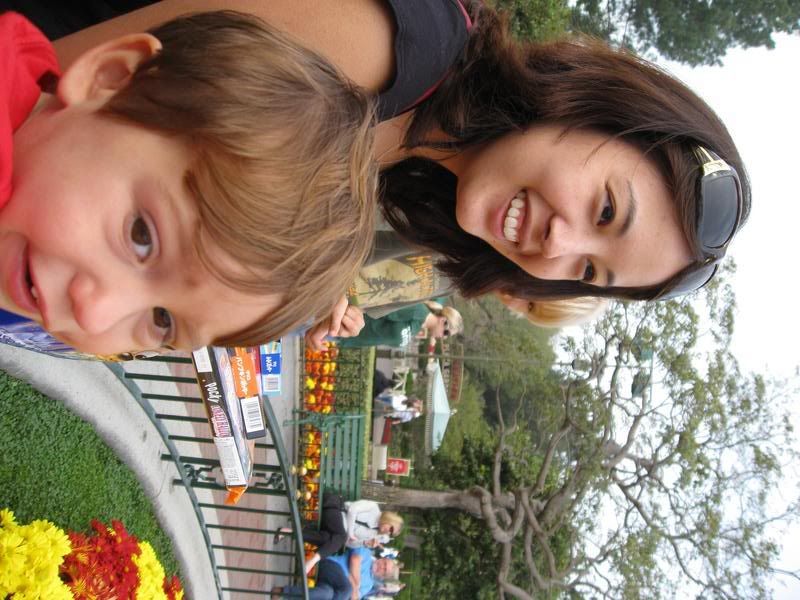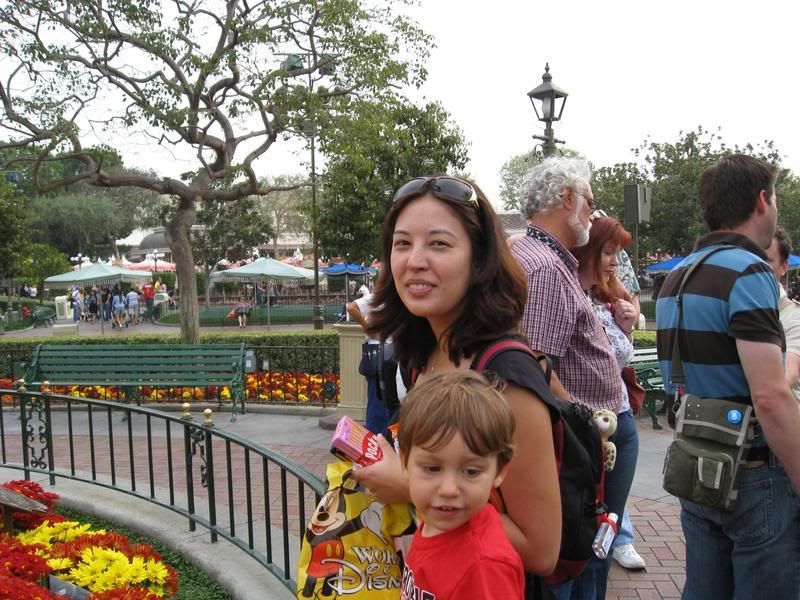 After the meet broke up a few of us headed over to Cafe Orleans. StitchTT6 had made reservations there for a birthday lunch at 1. We got there around 12:40 and didn't get seated until almost 2. That sucked.
Lunch was tasty and after we went on a few rides ending (our part of the day at least) with a trip on the Columbia.
CoheteBoy lets Adam show him something on the ROA.
While on the Columbia I spotted a pair of IMO Disneyland inappropriate shoes.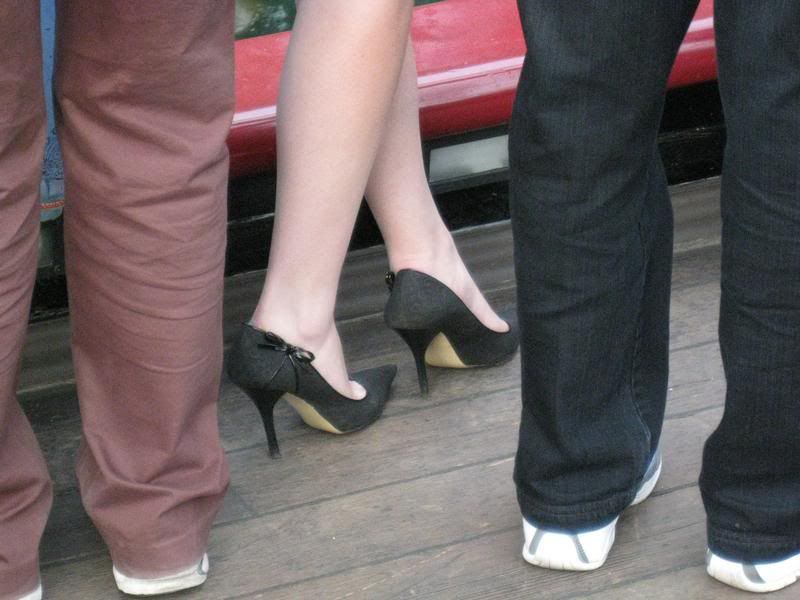 When we got off the Columbia it was time to head home for us so we said goodbyes and off we went.
The End.