So yesterday was a weird day for me. Many firsts! My first time parking in Pumbaa lot, my first solo visit in over a year, my first viewing of a DL Christmas Parade, my first ride walk-off, my first Bengal BBQ, etc...
I dressed up in a dress and tights, my prettiest flats, and my new plaid coat because I knew I would be doing WAY more standing than riding. I love how in the 50s everyone dressed up because Disneyland was a special occasion, so I did too!
Sign refurb: everything was covered up, so I couldn't tell what they were doing. Dreamifying it?
Lots of characters in the park yesterday. They were expecting a big enough crowd to have to close off parking, but it didn't seem very crowded to me at all! In addition to these guys, I saw Buzz in Tomorrowland and Pluto riding Dumbo with some friends.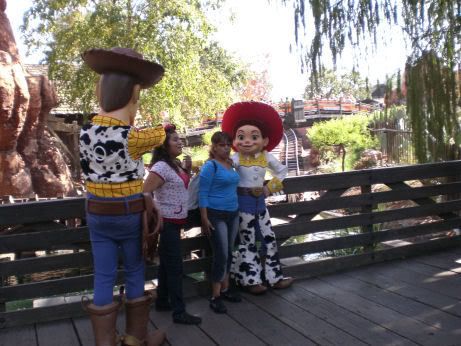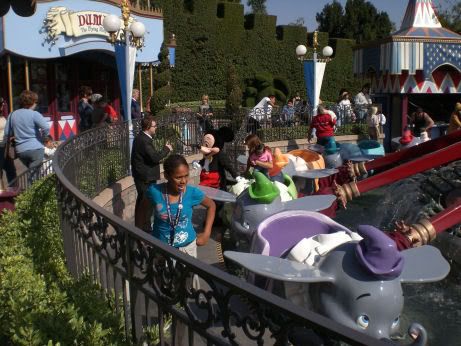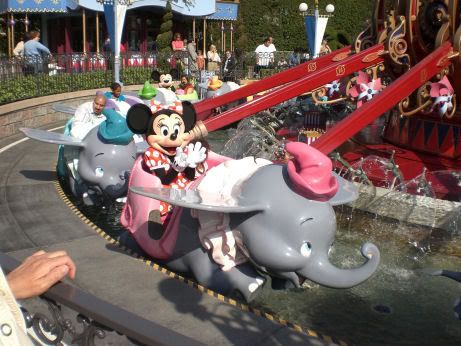 I got there at about 9, so I missed Josh Groban's rendition of Silent Night
But I did get to catch the High School Musical! The cute CM said I was probably around the 400th person in line. Luckly, I got pretty near the front on stage right.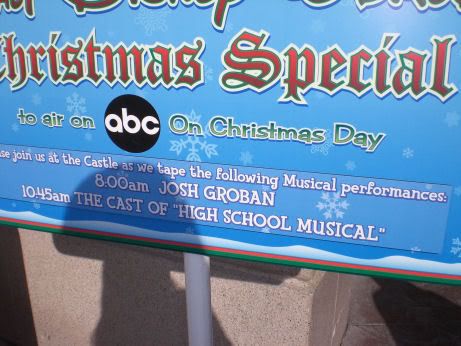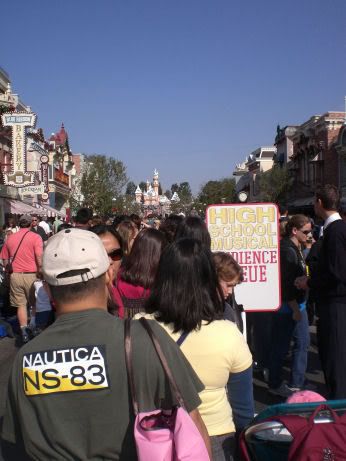 I took a ton of pictures. Half of them that showed Vanessa had her messing with her hair in the same way as shown here. I think that Corbin and Kaycee put the most energy out of all of them into the taping, and they certainly were the most friendly to the fans. I was a little bummed that I didn't get to see Zefron and Lucas there, because I'm curious as to what kind of "live" performers they are too.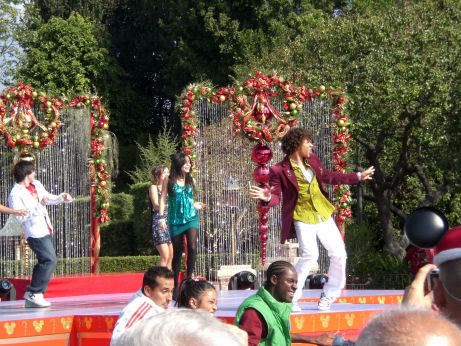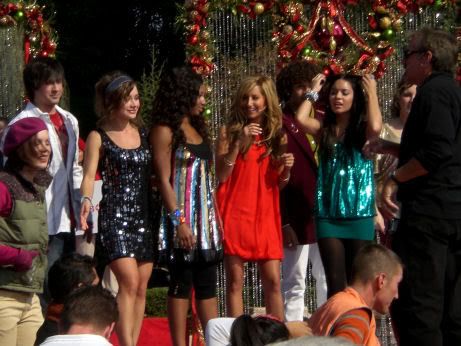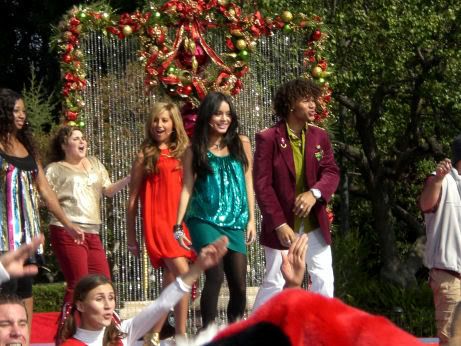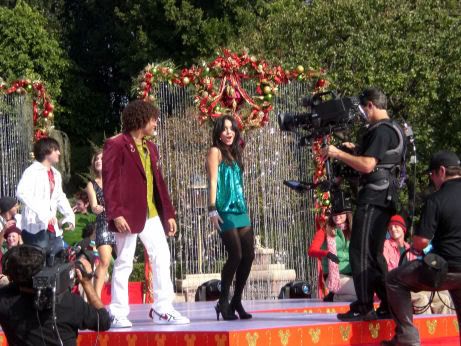 Here's some shots that show the set up better, including camera cranes, teleprompter, silly white trees, etc. Why they needed a teleprompter so bad for a variation of a song they've been singing for a year, I don't know but they didn't appear to use it, at any rate. Don't be fooled by the mics, the only time they were on was for the shot when they wished everyone a merry Christmas. The director even told us that we could stop applauding once the music and vocal track started, showing that they'll be adding in audience cheering later over the pre-recorded vocal track. These kids are fairly good lip syncers, too!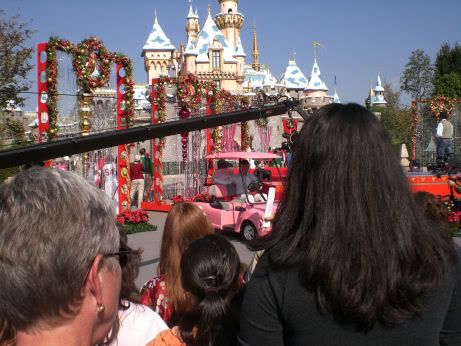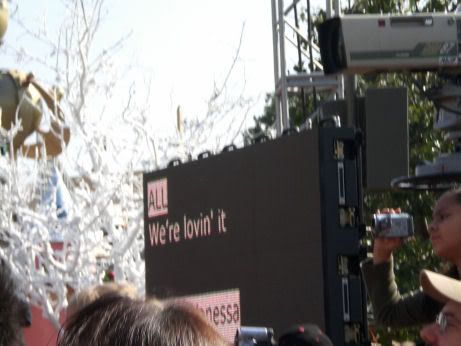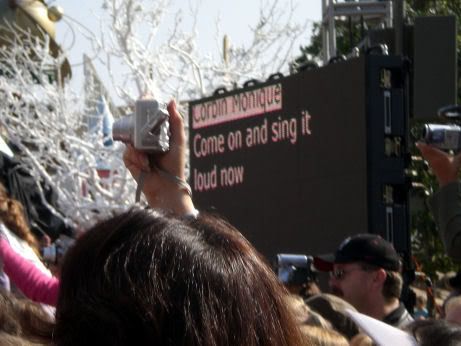 They had a TON of adorable back-up dancers. I was given the impression that these were dancers who already worked at Disneyland. While the stars were wearing minidresses and had an assistant with a shade umbrella and got to leave the stage between takes, the dancers sat in the sun on stage in full winter gear. They put so much energy into every take and re-take, so matter who was actually being filmed.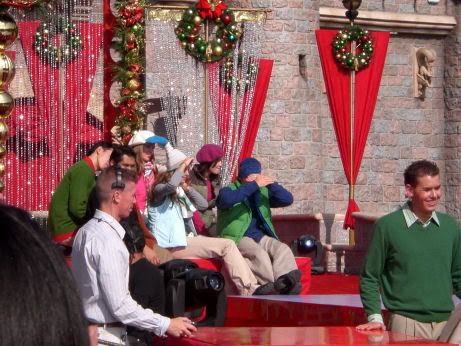 My favorite park; it was so think you can't even see the Matterhorn here!

TO BE CONTINUED THIS AFTERNOON (after I work)
I've got parade pics, etc.
ETA: Parade Pics are up, see below!