Sorry it's late. I was busy all day, and didn't have time to put together all of this until now. Anyway... here we go!
WELCOME TO DISNEYLAND
The Harbor Blvd marquee is out from under tarps.... and it's as tacky as DCA's main entrance.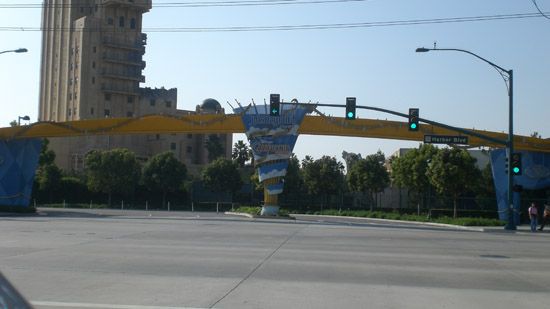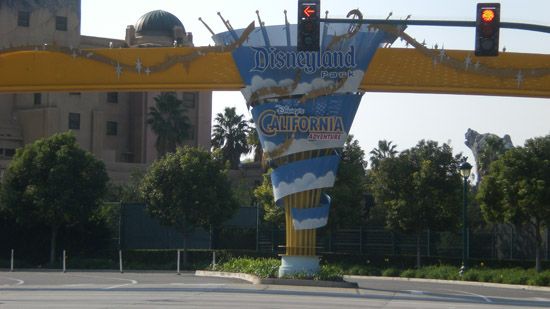 Yikes.
...I think I may have just preferred the character silhouettes on the marquee. The DreamClouds and DreamSparkles are just... ugh.
Some sort of work is going on inside the Mickey & Friends Parking Structure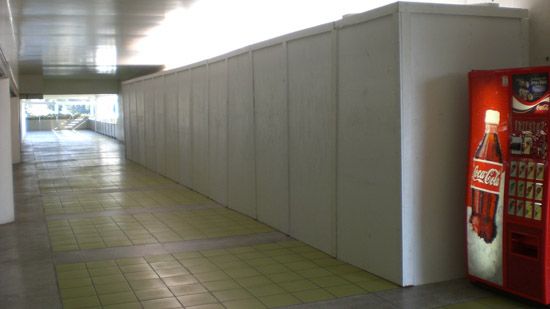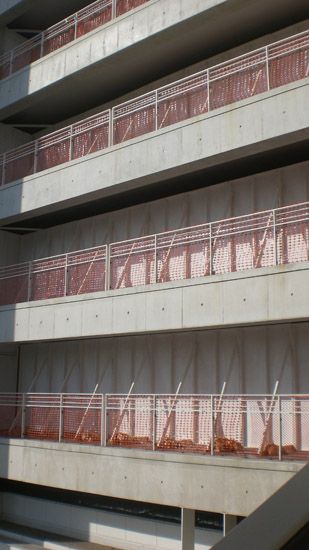 From the Tram Route, you can see the Christmas Tree all decked out and ready to go...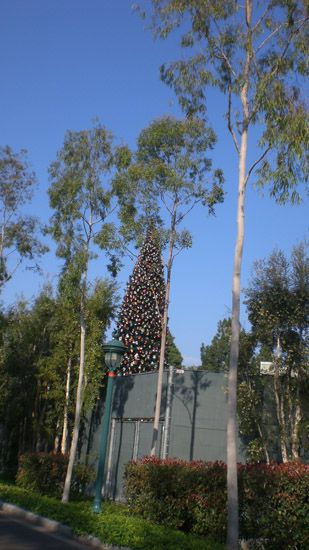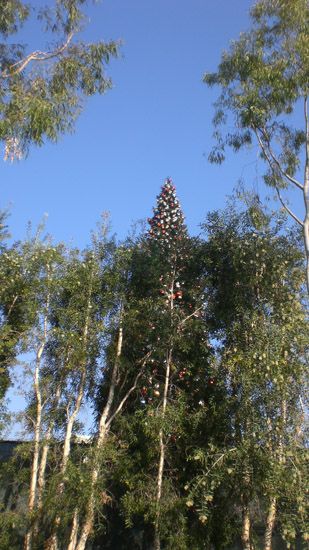 The Halloween ads on the ticket booths have been swapped out.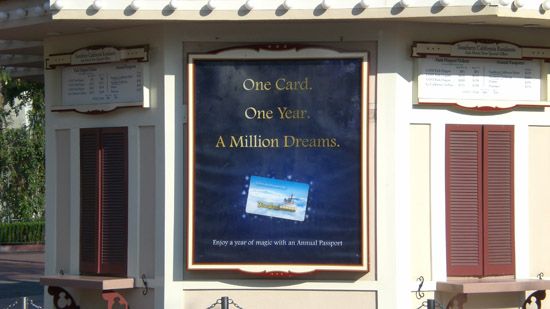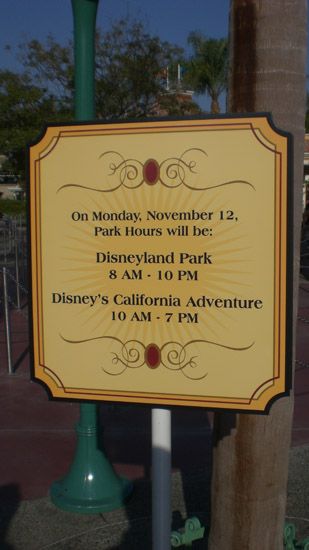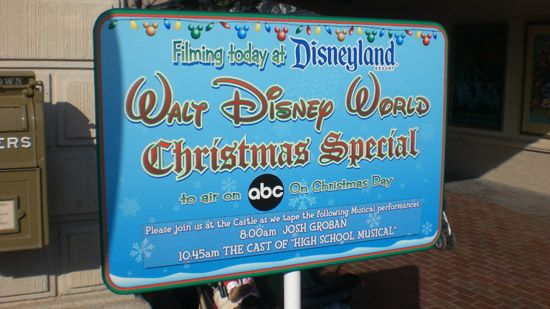 Main Street is all decked out for the Holidays...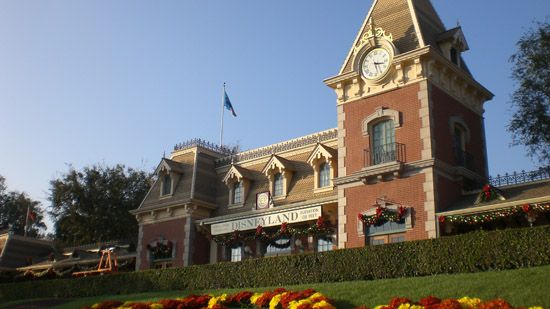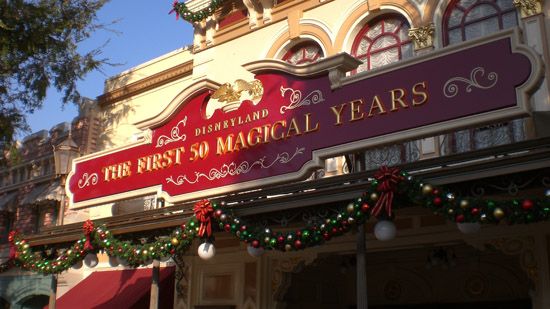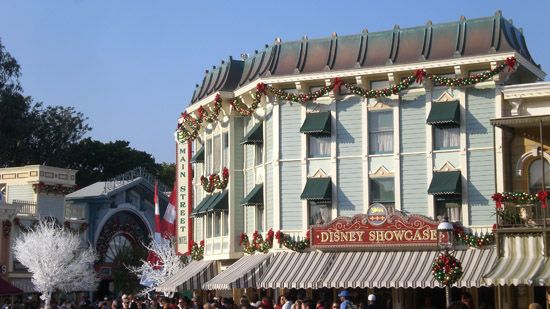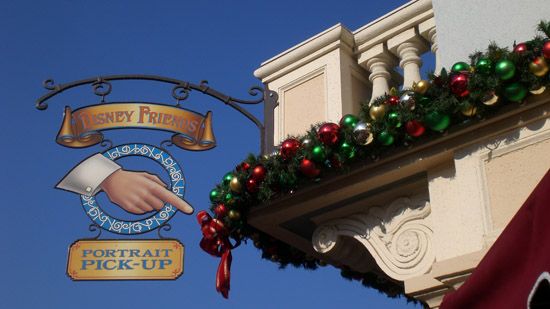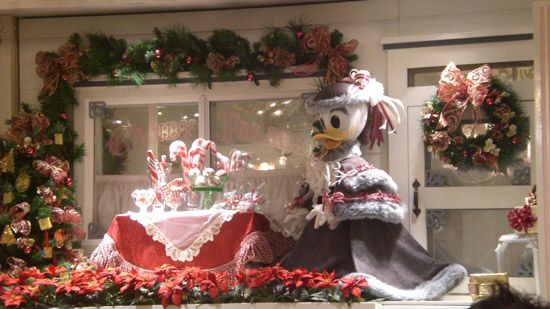 Christmas tree in Gibson Girl: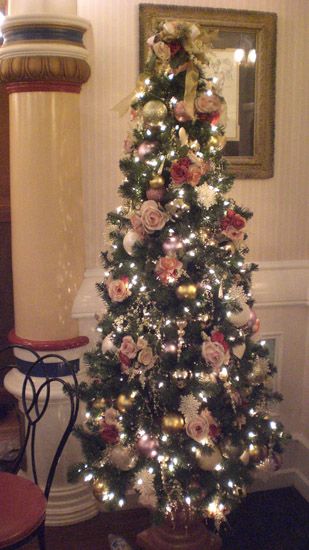 Gingerbread men in the Blue Ribbon Bakery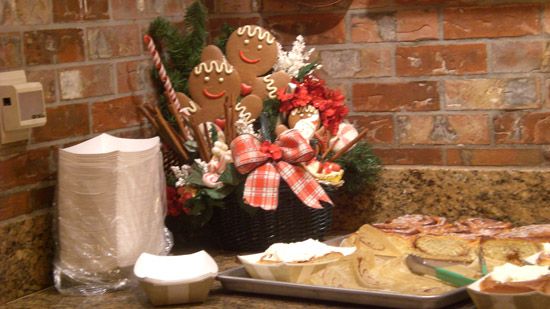 Walt Disney Worldland
Filming for the 2007 Walt Disney World Christmas Day Parade was going on much of the day...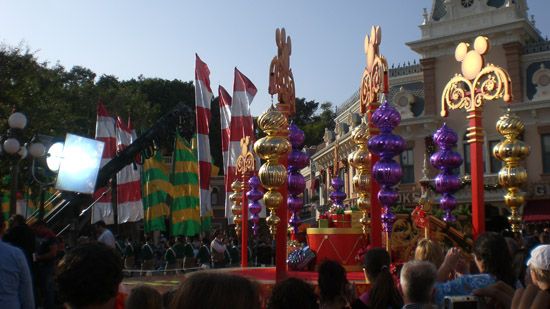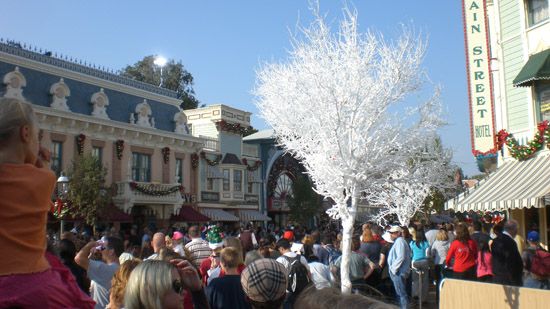 Ryan Seacrest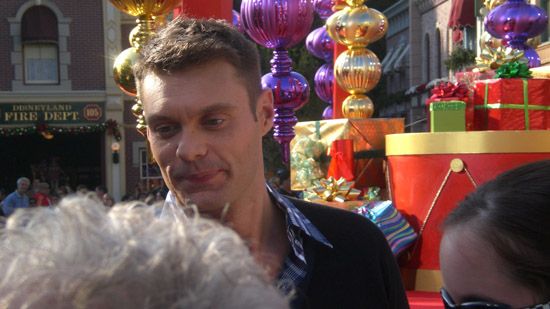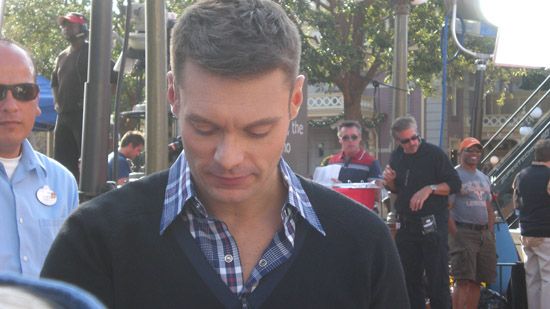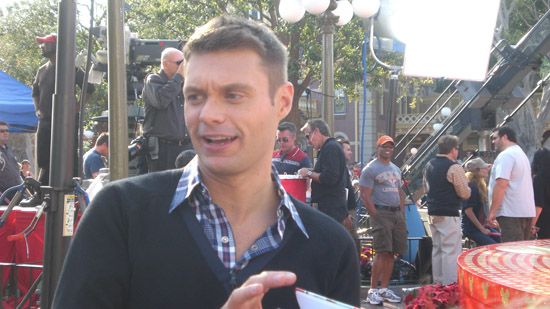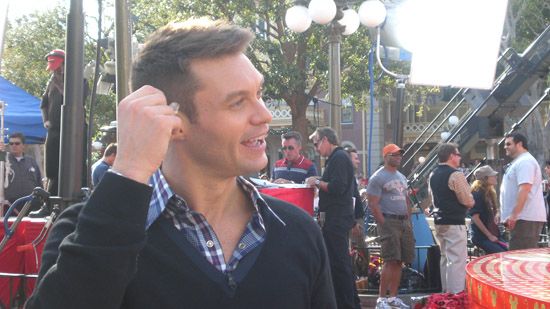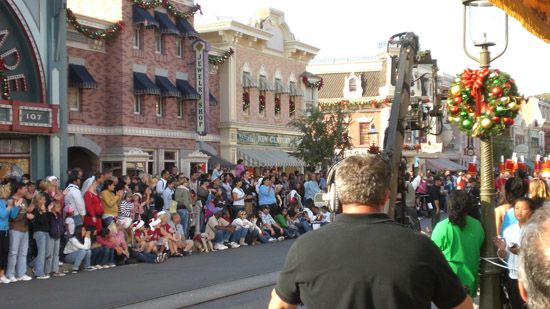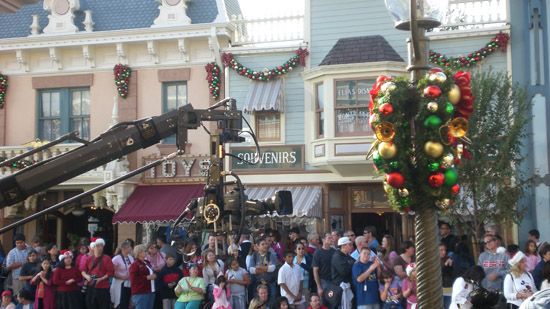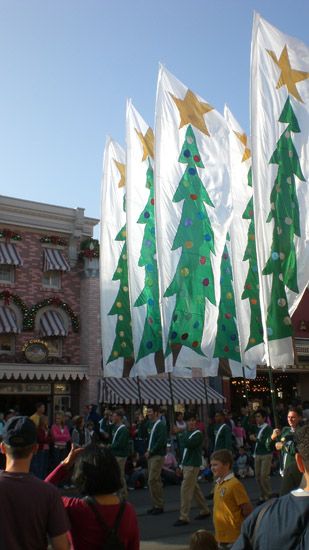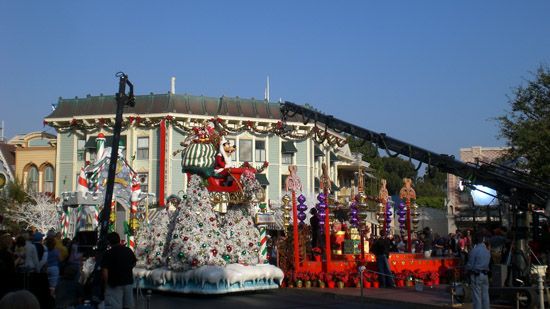 Santa Goofy!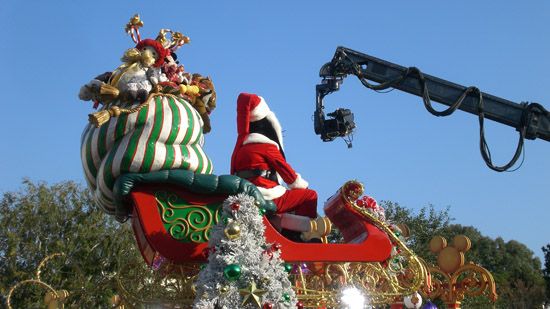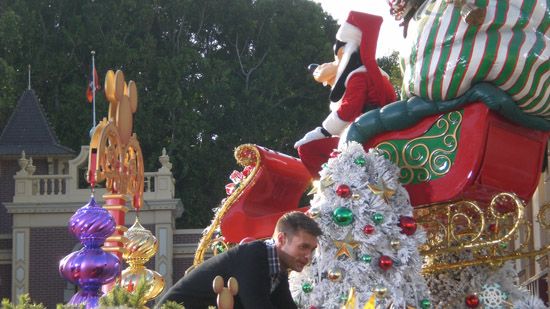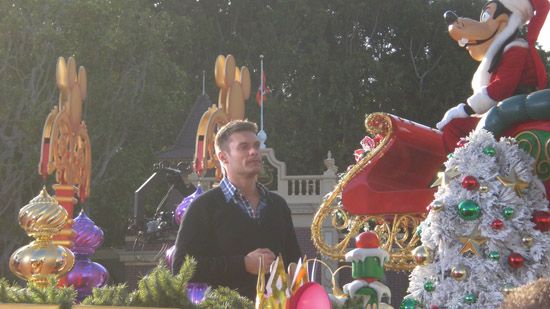 Goofy was one of the new "living characters" - his eyes blinked and mouth moved. When I first heard about this concept I immediately thought "creepy!" but in reality it looks completely natural (After watching Goofy move and talk a couple times, I finally realized he was actually
talking
and blinking. - My brain didn't even question it at first - it just seemed so natural.) and is really pretty cool to see. The effect is masterfully executed and done very well.
http://www.youtube.com/watch?v=http:...?v=vQdTV0WnAIE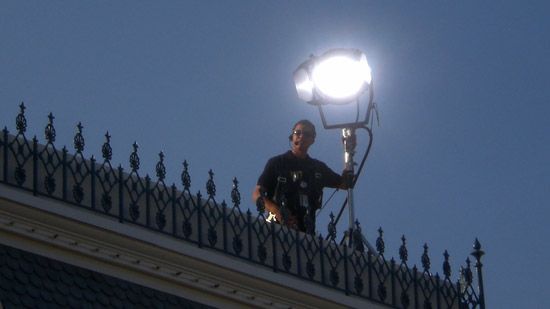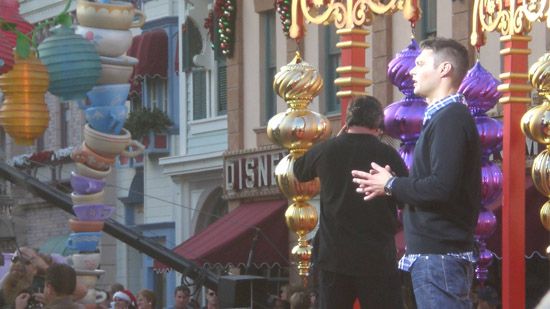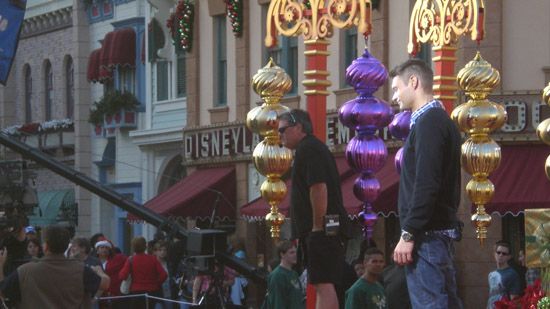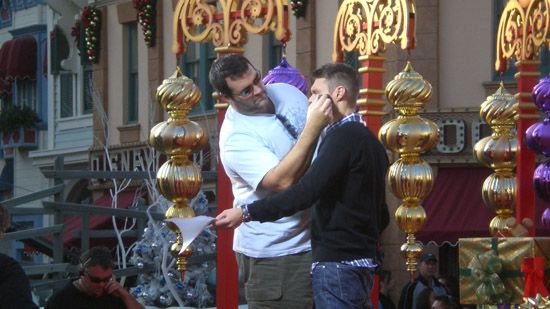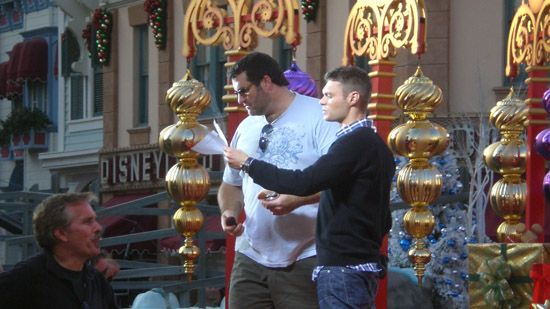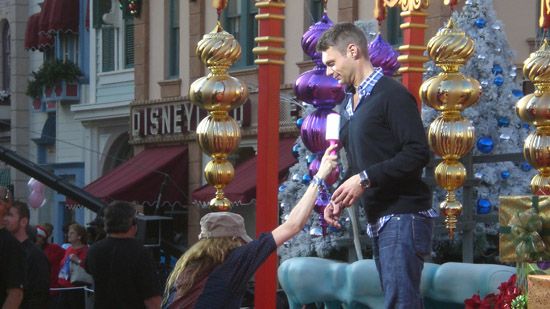 http://www.youtube.com/watch?v=http:...?v=unam_4htHds
http://www.youtube.com/watch?v=http:...?v=iOdC4DzJ1tQ
http://www.youtube.com/watch?v=http:...?v=4vWOW0m6Jf0
SNOW! & FILMING
The Castle's snow overlay continues to take shape. Looks like most of the snow is up now.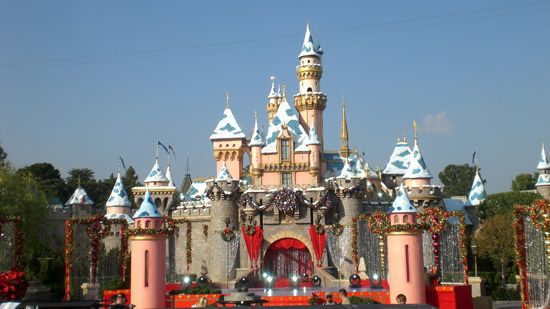 Poinsettia baskets were up in the hub early for the filming. These ones were made of fake flowers though..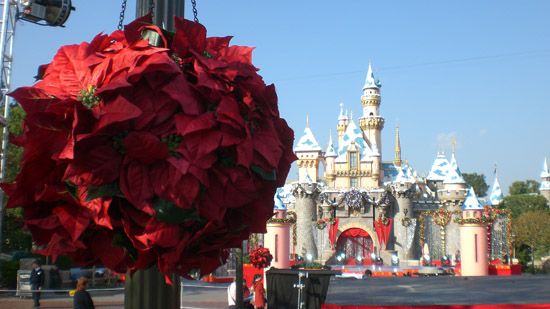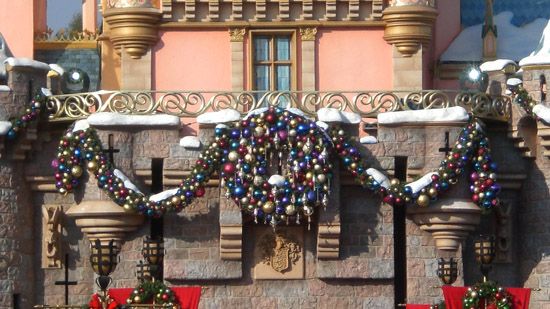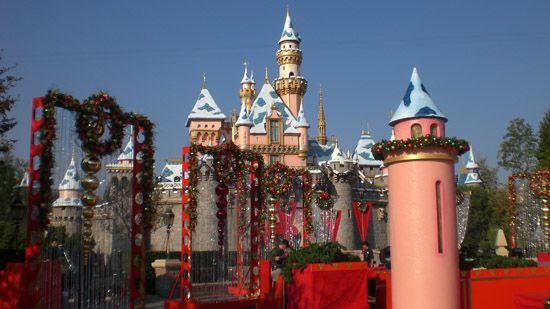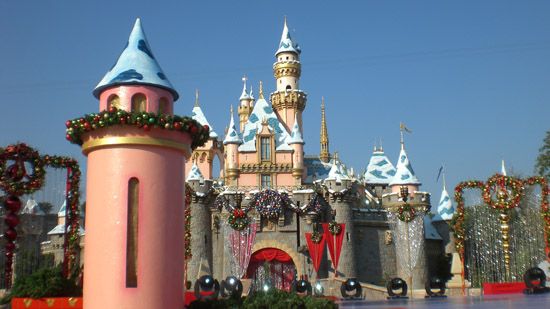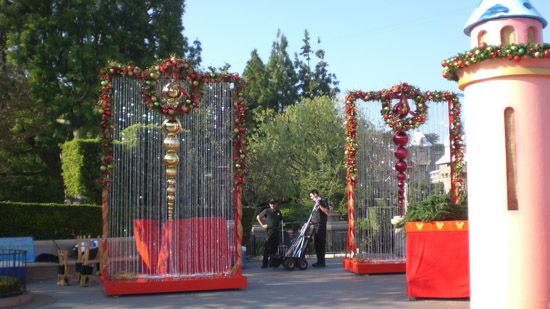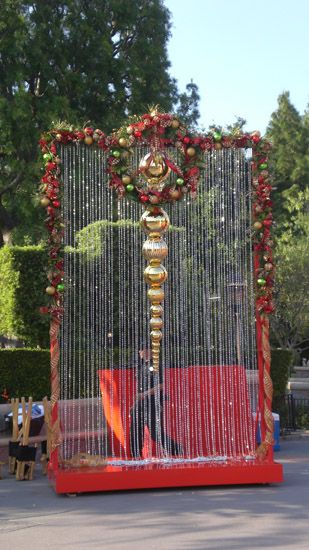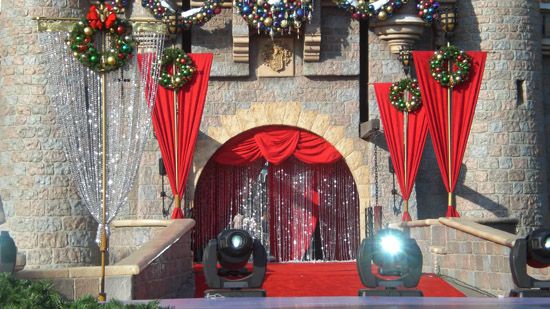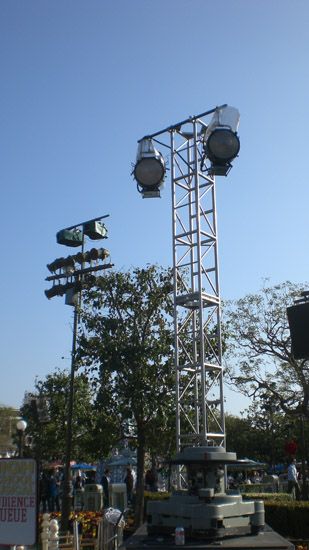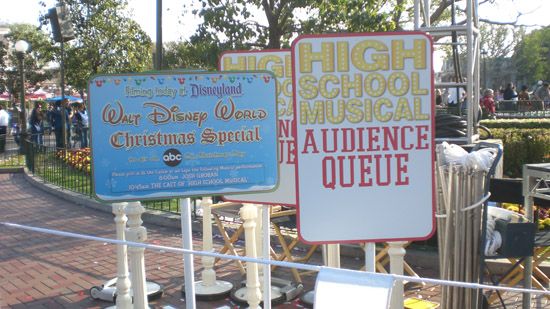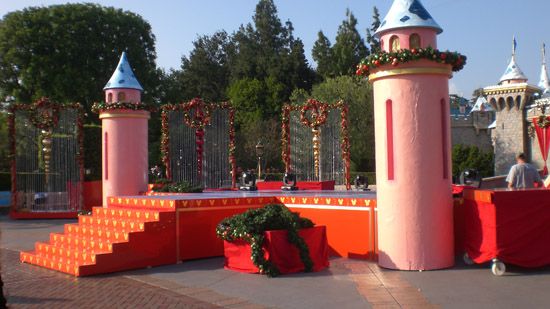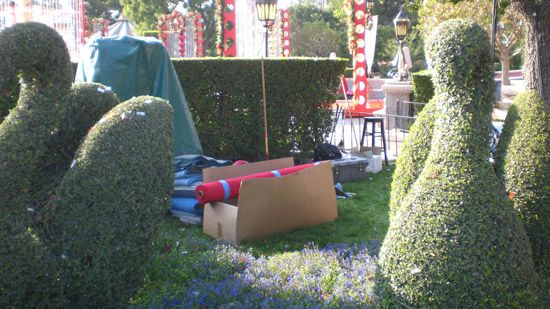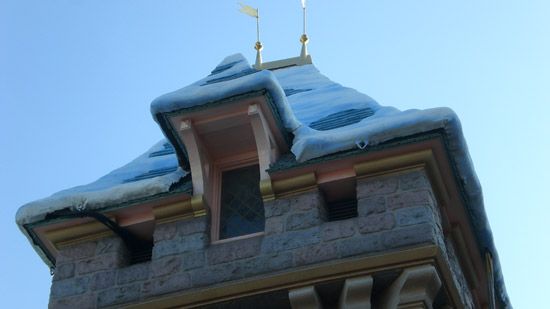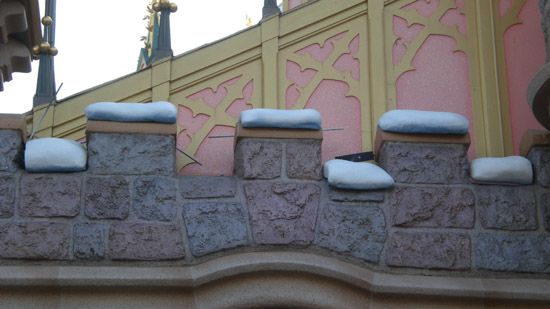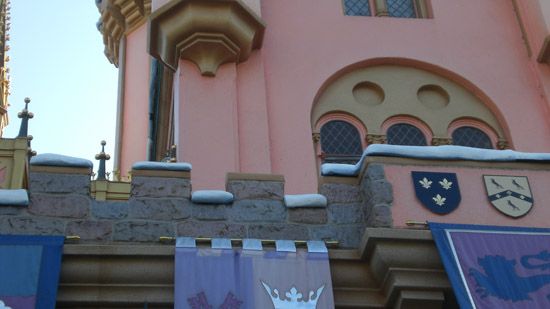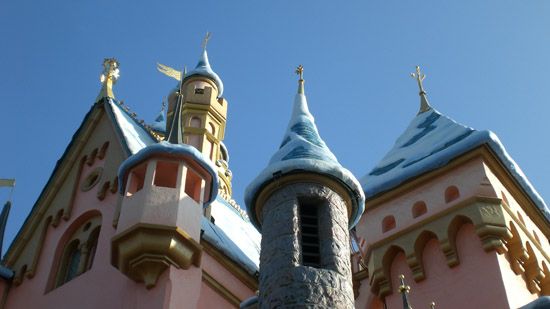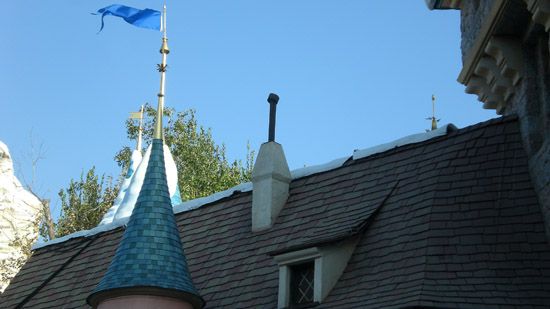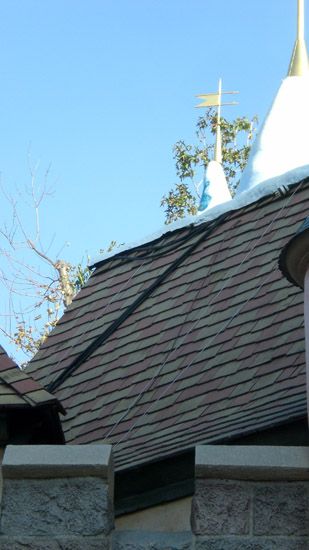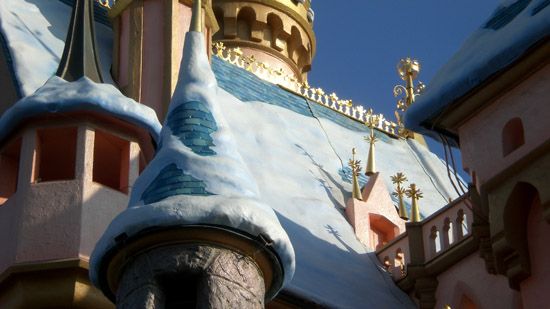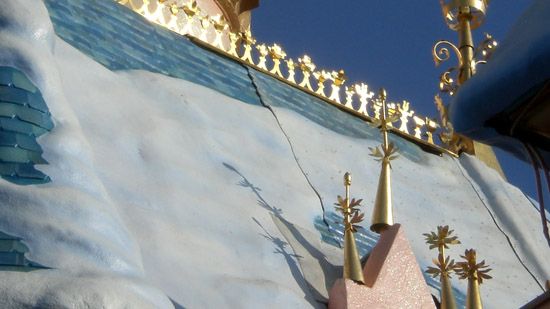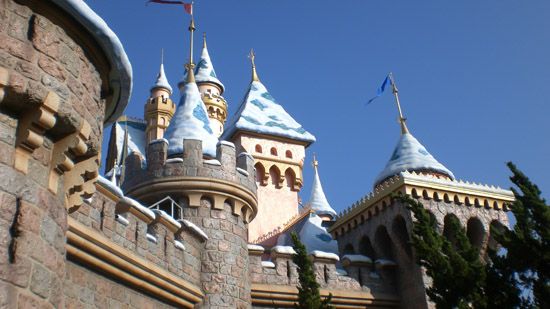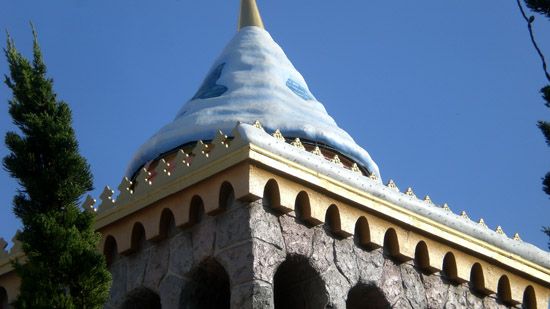 Impressive! Even the small snow patches on the side of the Castle have embedded LEDs!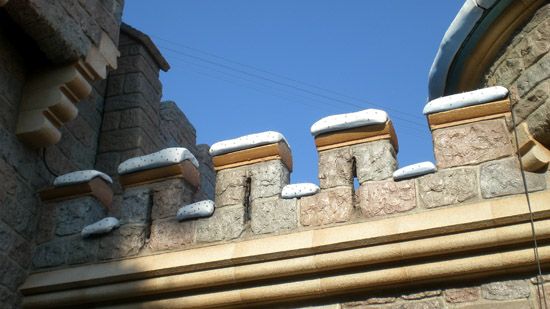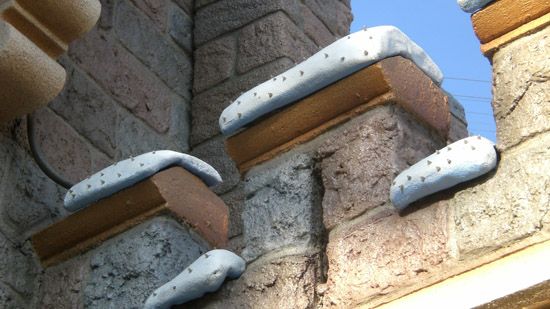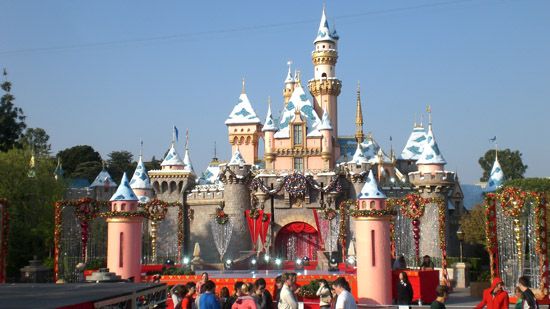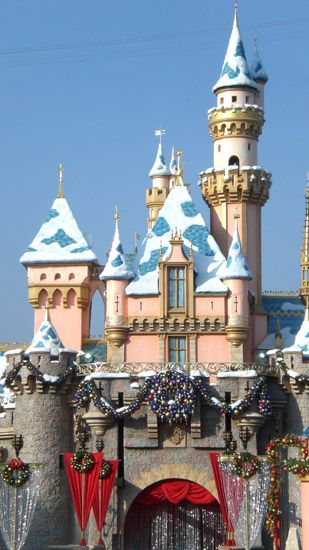 DISNEY'S CALM ADVENTURE
It must be the calm before the storm over at DCA. The park is pretty uneventful right now. Guess its enjoying some peace and quiet before its invaded by bulldozers and construction walls, huh?
Most of the park's holiday decor is up.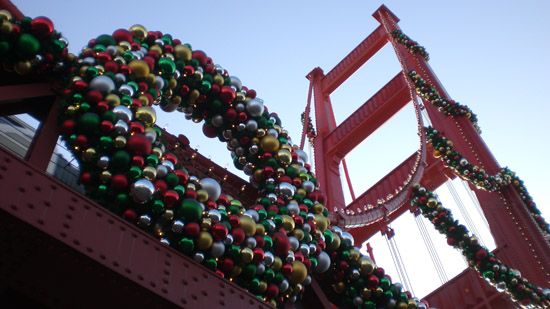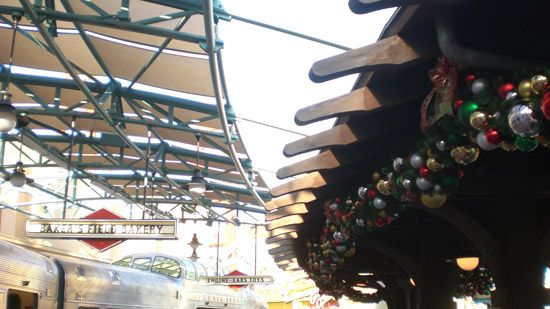 A couple progress shots over at Midway Mania...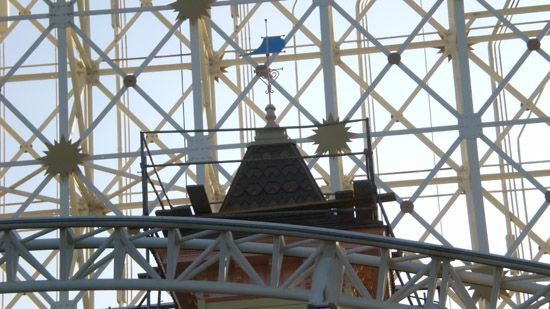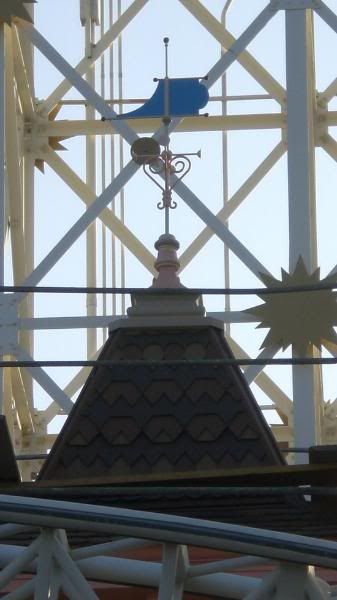 Red roof.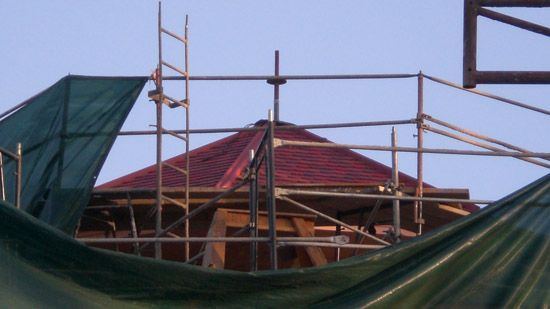 GRAND CALIFORNIAN HOLE
Some shots of the Grand Californian DVC construction.
Construction walls block off Hotel guests from getting too close to the huge hole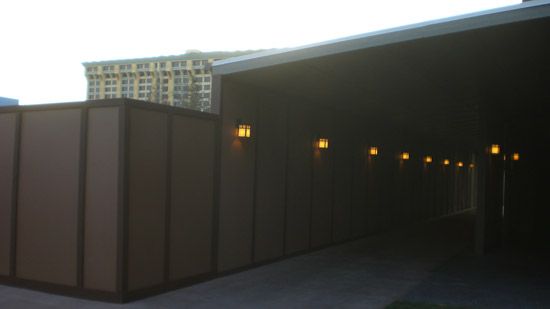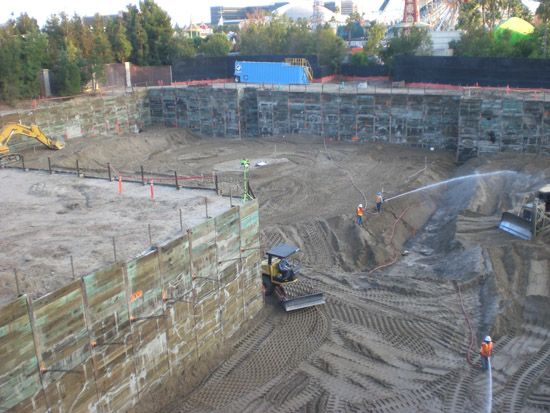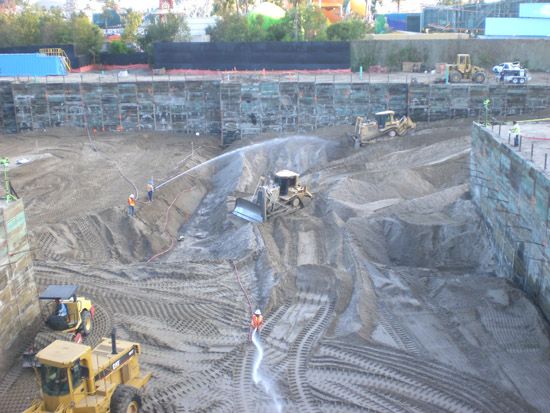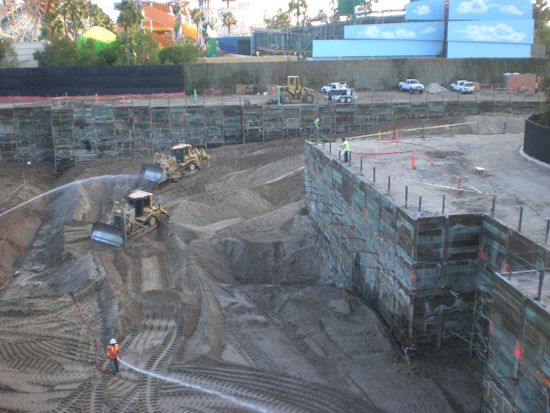 Check out that drop-off.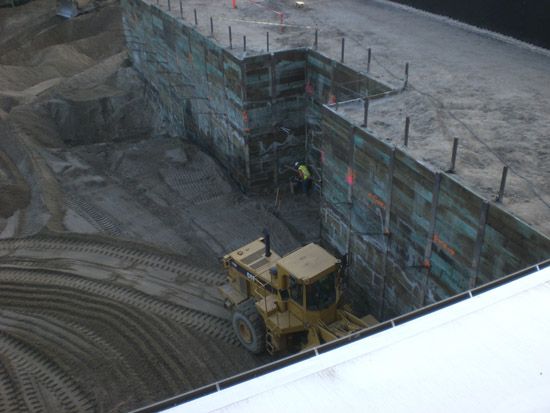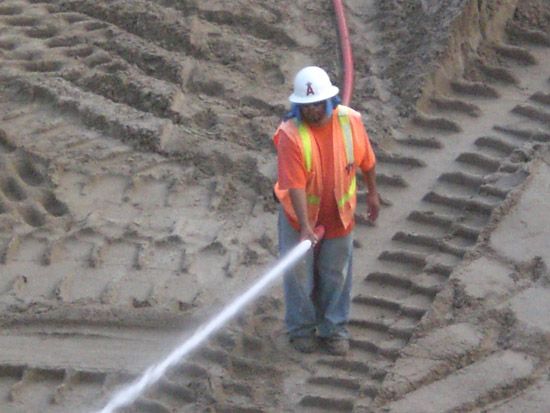 MERCH ROUND-UP
There are a couple of new Soarin' shirts over at Fly n Buy Souvenirs by Soarin' Over California. I love how for 6 years we've basically gotten NO Soarin' Over California merchandise ... why are we getting it now? Oh, it's because the ride was cloned at WDW, so we're getting their merch. Yup. That's the ugly Soarin' logo from Epcot. Nowhere on that shirt does it say "Over California." It's just "Soarin'"
Pathetic!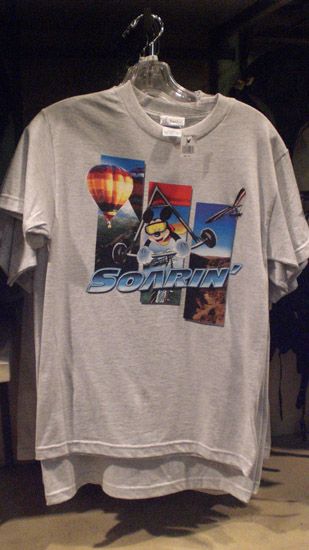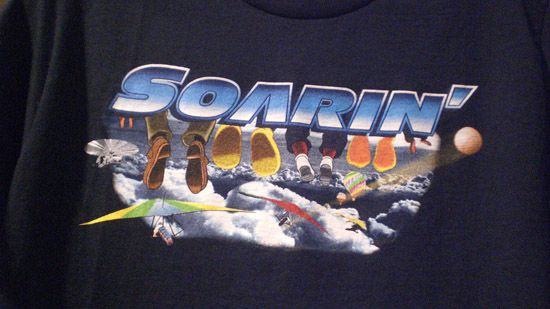 A new "Minnie Poppins" big fig is available at Disneyana. If I were a Minnie or Mary Poppins fan, I'd like this piece a lot. It's very nice.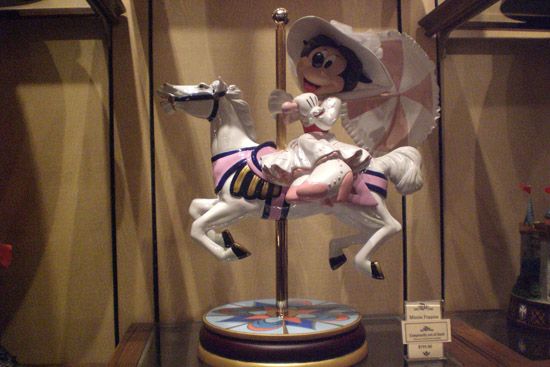 Glass slipper ornament. This thing got me mad. It's a nice ornament, but why must have Disneyland AND Walt Disney World's logo? Does Disney not understand that people buy Resort-branded merch to remember their trips or vacations? Who wants a Christmas ornament to commemorate their trip to Disneyland if it has Walt Disney World's logo, too?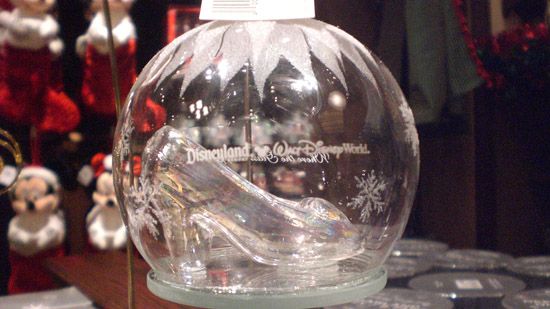 Metal ornaments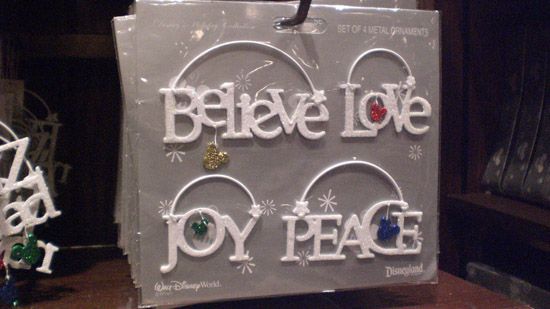 Merry Christmas - $6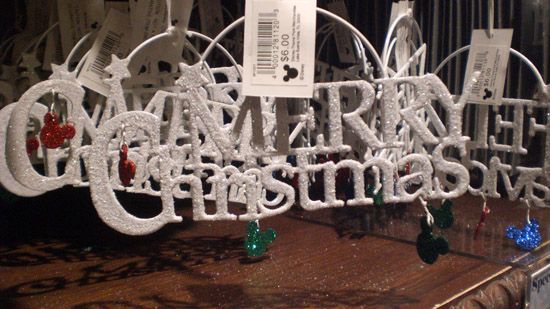 Feliz Navidad - $6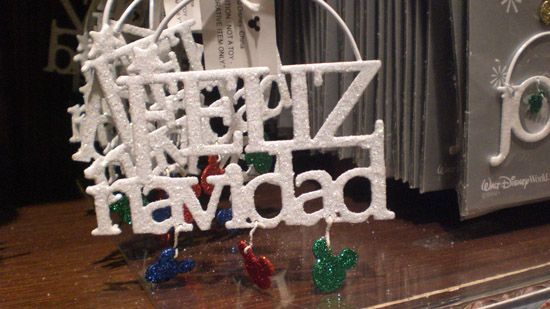 Fiber optic mini Christmas tree - $29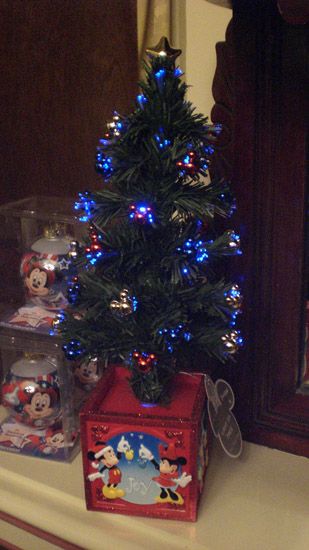 Mini tree with mini ornaments - $29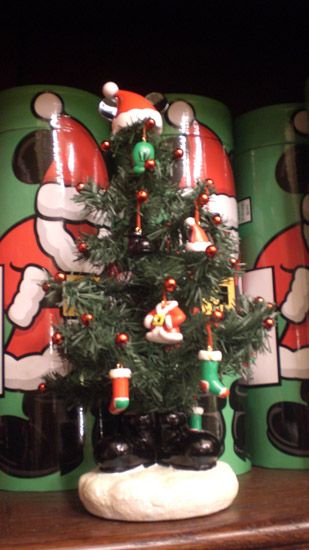 Set of 4 Santa Mickey place holders - $20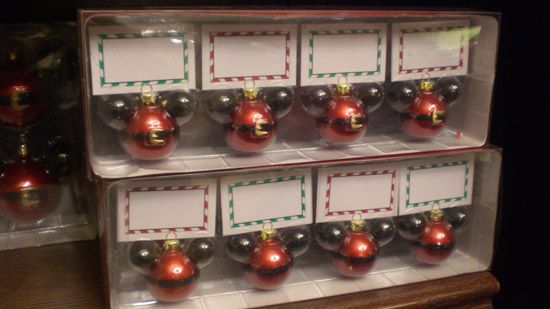 Beverage charms - $16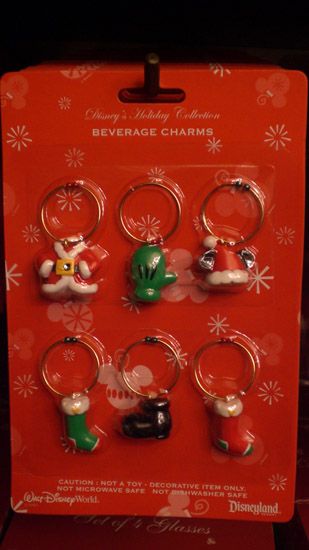 Tea for One set - $18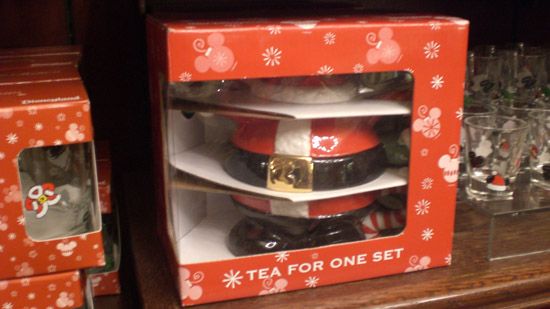 Gift Sack - $6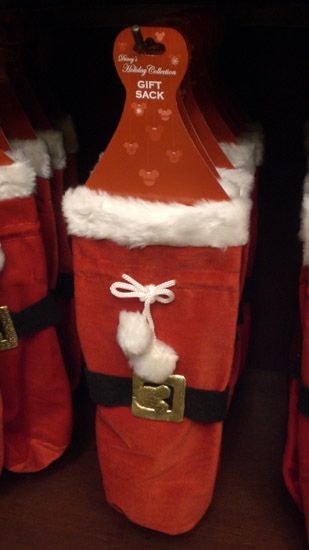 Santa Mickey plates - $25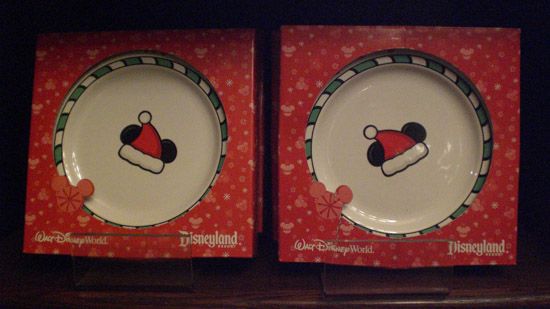 Santa Mickey mug - $12 / Set of 4 glasses - $28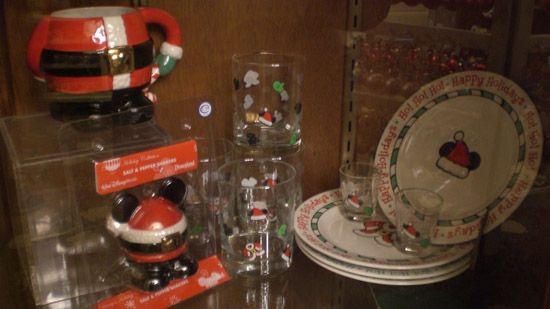 Cinderella carriage ornament - $40 (ouch!)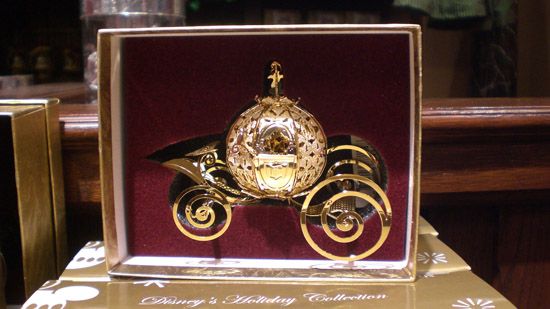 "it's a small world holiday"
"it's a small world holiday" is now open for business. Small World Mall is all decked out in its wreaths and lights, too. I usually pass on the regular version of "it's a small world" but I really like the holiday overlay.