I read recently about the candy canes, but can't find where I saw it. Anyway, for those interested I asked today and the baker (candy maker?) said they will be made on the 8th, 14th, and 27th...only. He confirmed that people line up outside starting 1st thing in the morning, and that there's a limit of 2 per person. I've never had one, and they sure sound yummy, but it looks like I won't find out for myself.
Oh yeah, I asked why they don't just make more and he said, "yeah, I've asked the same thing." Apparently no answer. A shortage creates more interest I suppose.
Admin Note:
Here is a photo essay from MiceChatter Earkid in post 18 of this thread:
Here are pictures of the Candy Cane making process at the Candy Palace. The pics are a little blurry because they were taken through the front windows.
After cooking the sugar mixture (which comes out of the pot sort of yellow) the candy maker dumps it on the table to cool for a little. He gives some of it to his assistant to color for the stripes. Most of it gets put on the hook to be hand pulled which adds air to the candy mixture turning it white.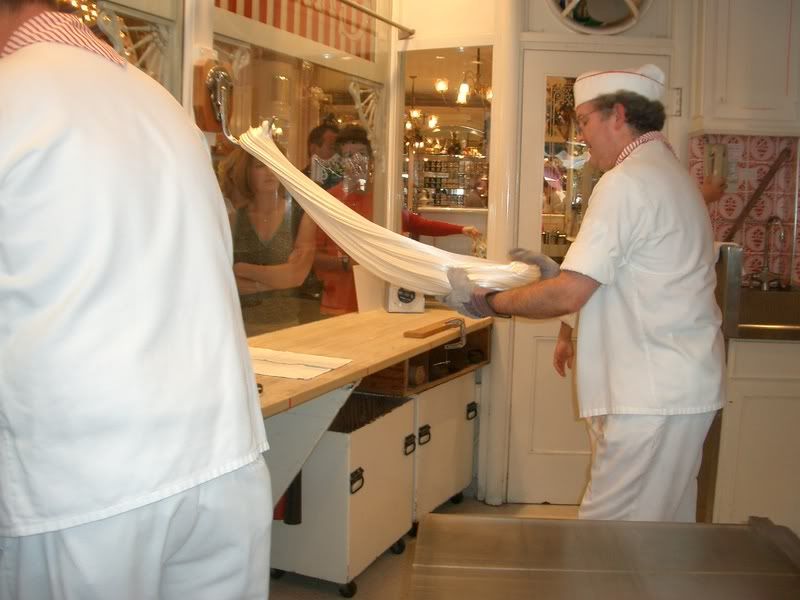 After it is white he puts it back on the cooling table in order to form a brick.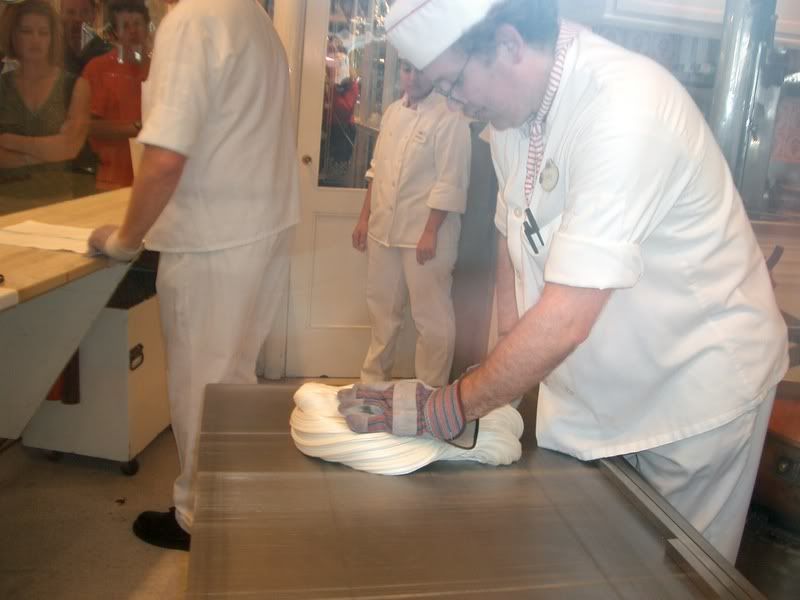 In this picture you can see them adding the colored stripes, some will be thick and some thin.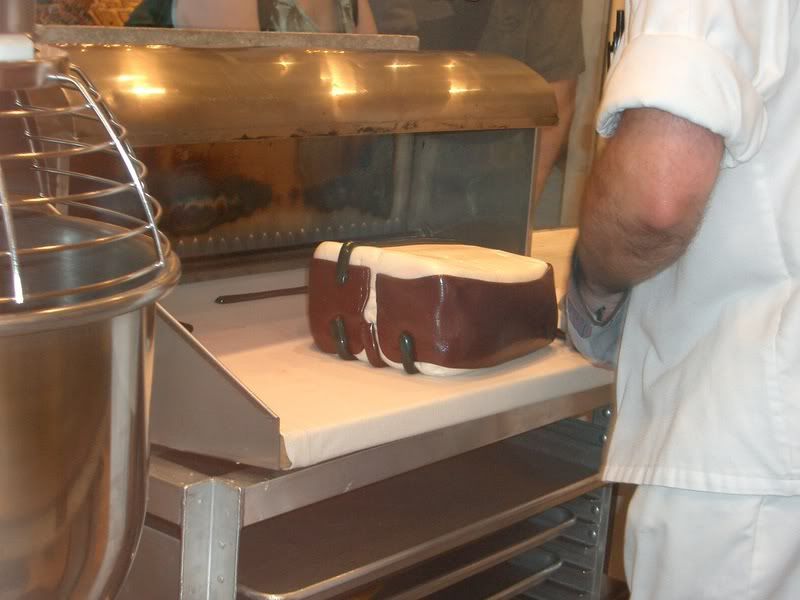 More stripes! At this point he is beginning to lengthen the brick shape which he will eventually smash down into a rope. This part of the process takes A LOT of time as he carefully makes it smaller and smaller and also perfectly creates perfect color twists.



He uses scissors to cut the candy cane rope to the proper lengths. See the large and small stripes in red and green?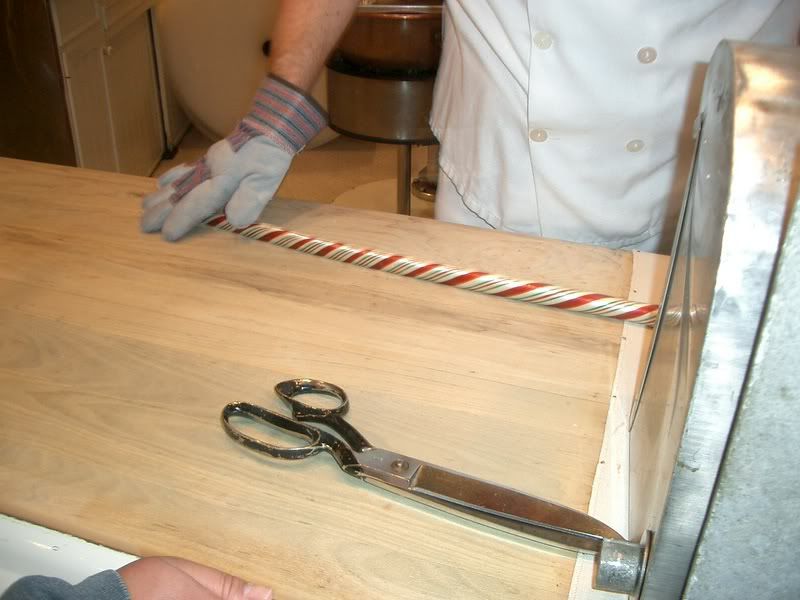 In this picture you can see the warm candy cane bending slightly on its trip to the cooling table. The assistant makes sure it has the perfect hook.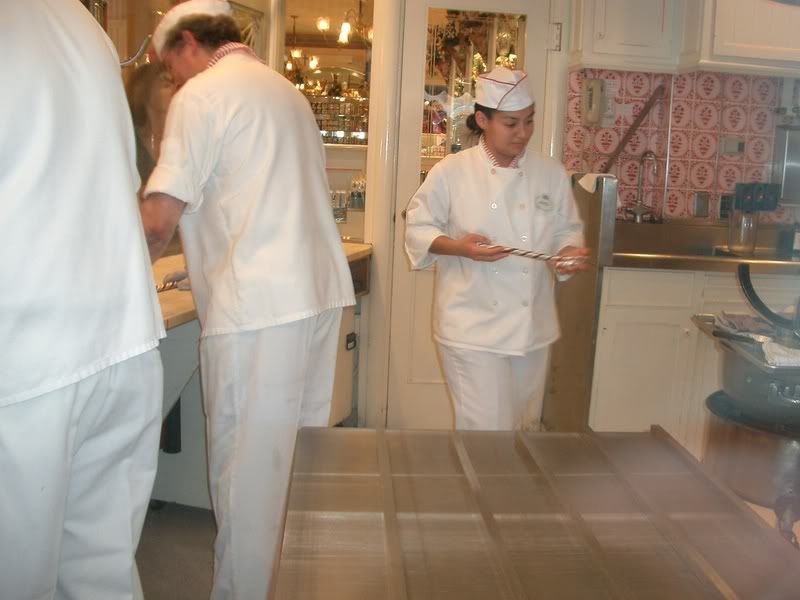 The finished product still has to cool on the table for a bit longer. It took us about 45 minutes after they began placing the canes on the table before we were able to buy some.



They literally melt in your mouth! Watching this process on Main Street is one of our favorite Christmas traditions. Don't miss it!!