I'm late, I'm late, for a very important Trip Report! The very day I got home, I found myself sick as a dog with suspected food poisoning. I got well just in the nic of time to start my new job as an Activities Director at a local nursing home. Then, to top it all off, my computer started weirding out and my husband discovered a virus. Fortunately, we got the computer back to rights, my health back on track and a week on the new job under my belt. Sounds like it's time for a TR!
Let me say now that we had the perfect vacation. Disneyland, Sea World, the ocean, Mickey's Halloween Treat- it was all spectacular. Considering just a few days before we left, I wasn't sure we'd be going at all- due to the fires- we were pleasantly surprised by things when we got there. Weather was ideal. The skies were clear. The parks were not crowded at all. The only thing that could have made the trip better was more time and an unlimited supply of cash.
So on with the report!
We left home shortly after school on Friday, October 26th. We drove for 2 hours to Omaha, and met my mom and brother for supper at a favorite local Italian Buffet. From left to right, daughter Kaylie (15), my brother, my mother, son Joey (8), husband Tom and son Trevor (13).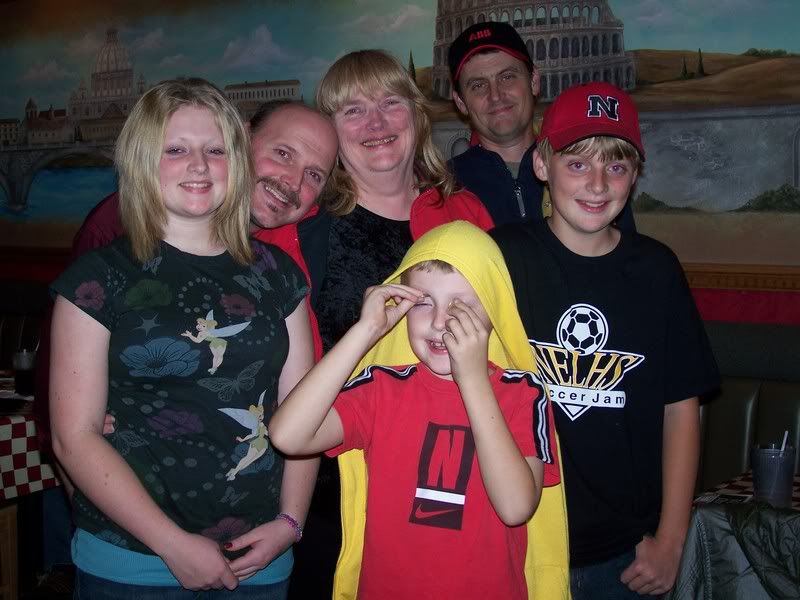 After supper we drove to Council Bluffs, Iowa (20 minutes away) to the Hampton Inn. Kaylie works for our local Hampton, so we enjoyed the low employee rate during our trip. The boys immediately approved the beds.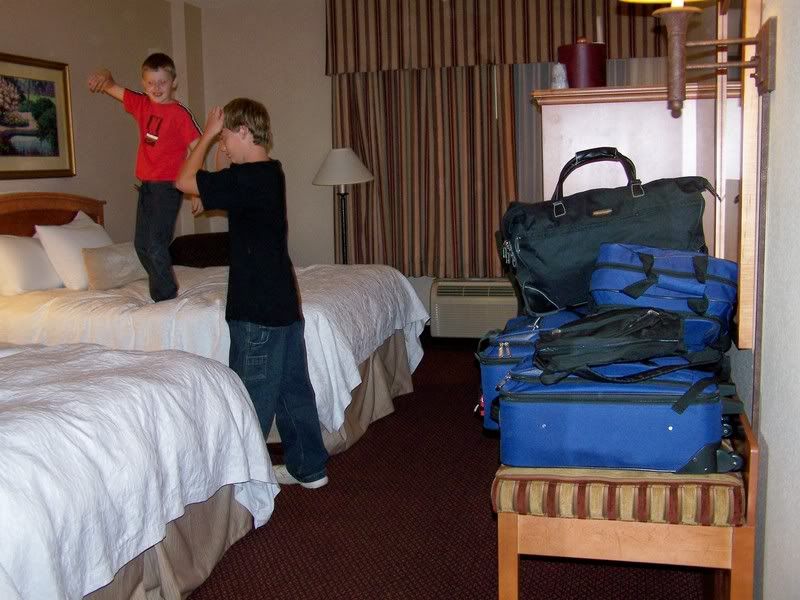 The clock does not lie. We got up at 3:30am to prepare for our 6:20am flight.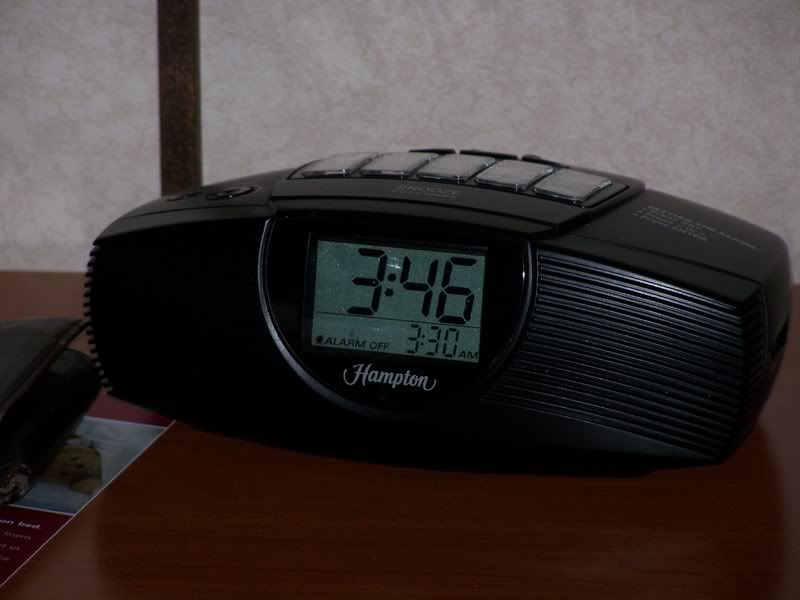 It's true. Joey was here.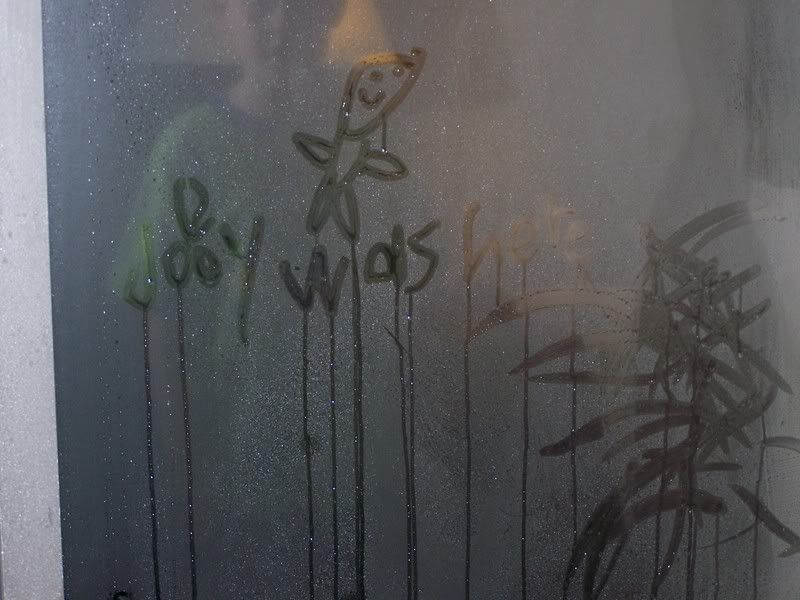 Even though the rest of us were dead tired, Tom is used to getting up in the middle of the night for his 6am job. As long as he has his shower and coffee, he's good to go. We took the Hampton Inn shuttle van to the nearby airport.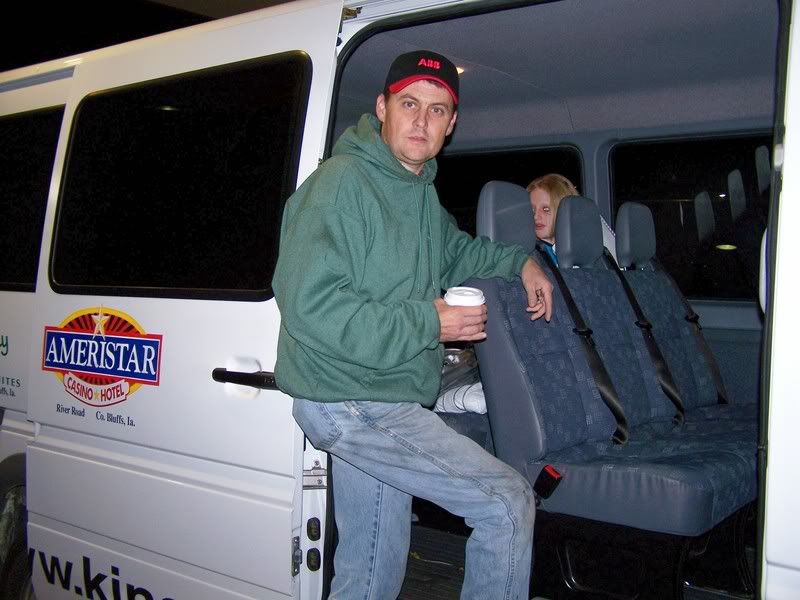 At the Omaha airport, Tom was detained by security for having an illegal tube of toothpaste (too big sized and not in an approved zip lock baggy). His toothpaste was confiscated. They decided he was not a terrorist and let him rejoin his wife and kids. We ate a healthy breakfast of donuts in the airport cafe before our flight. No, Tom is not wearing eyeshadow. The auto red eye on my editing program went a bit wacko and I didn't catch it until too late, ha ha!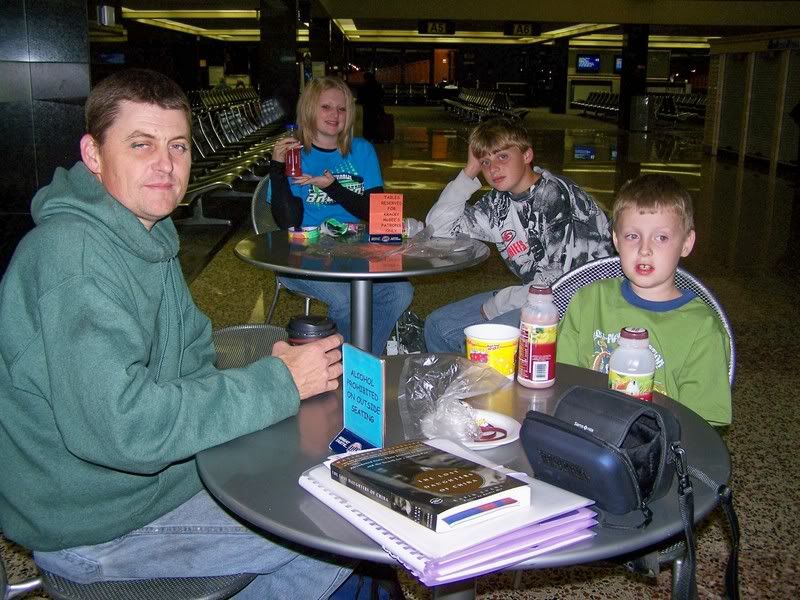 Our first plane was just a little puddle jumper to Salt Lake City, Utah.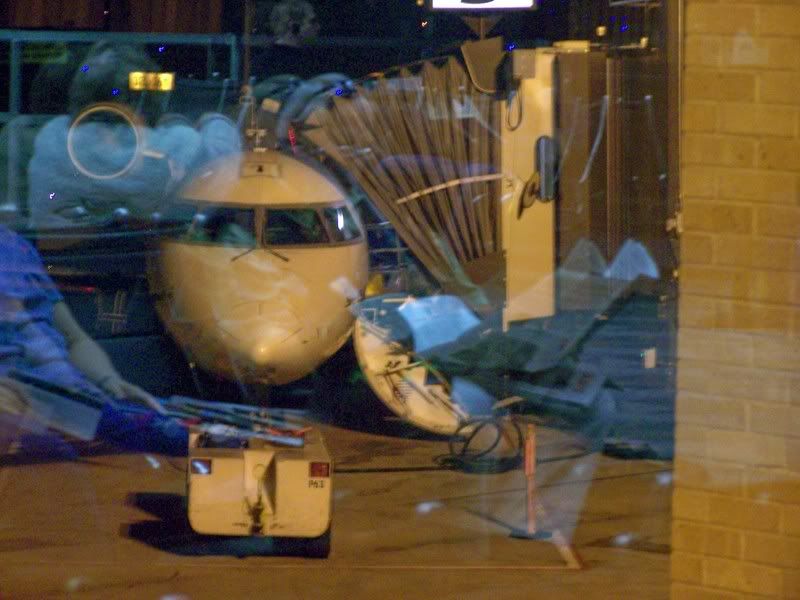 It was the first time flying for any of the kids, and we were curious as to how they'd fare. Trevor, our older boy, was nervous, but took to it quickly. We were very concerned about Joey, who has autism. He doesn't necessarily react to things in a predictable way. I purposely chose seats at the very back of the plane, near the bathroom, thinking he could get away with making a bit more noise back there during his play. Also, he was a distance away from people in case he freaked out during the flight. He didn't like the first flight at all, and made it clear he wasn't happy about the thought of another flight yet that day. He kept suggesting we drive instead. Tom was able to keep him calm and distracted so he didn't fuss too much.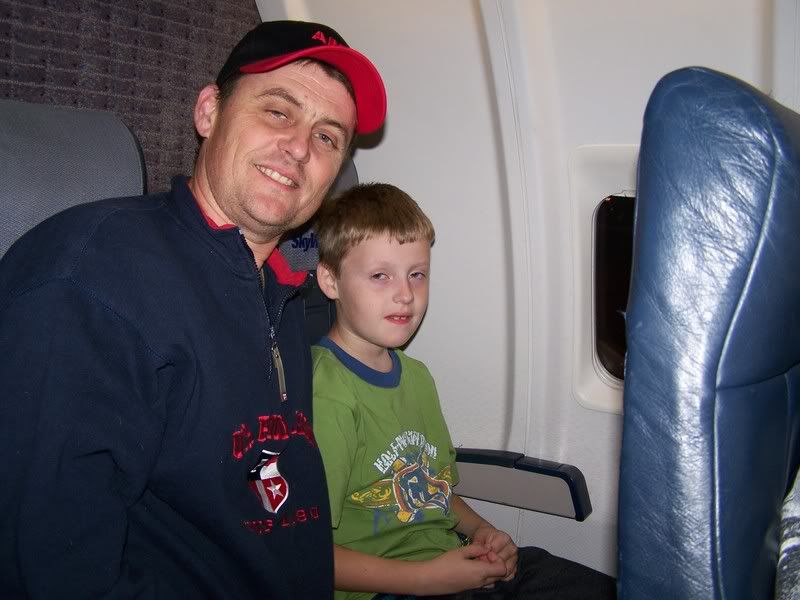 Trevor and Kaylie were pretty wiped out by the time they got to their seats.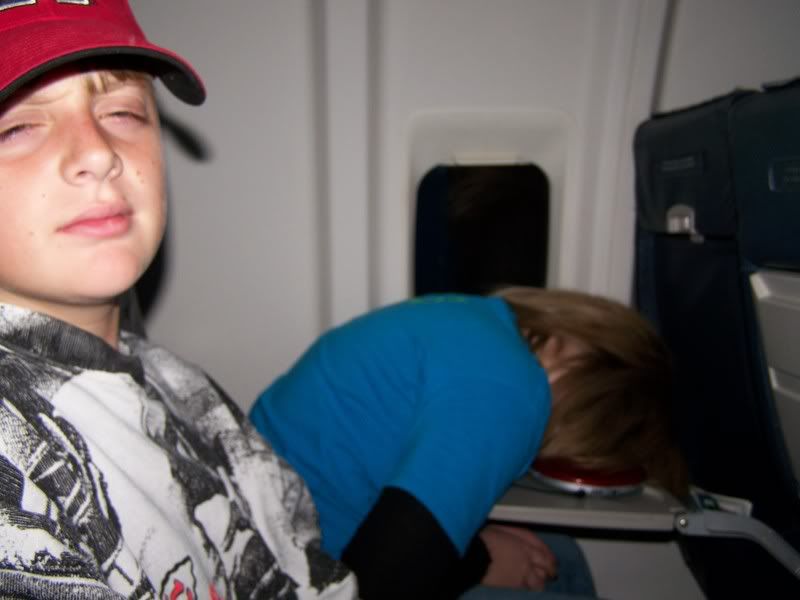 Our flight to Salt Lake City was blissfully uneventful. I sat next to a nice lady on her way to Maui for a two week get-a-way and we chatted the whole time. Kaylie and Trev chatted and dozed, and Tom kept Joey busy watching the stewardesses, and looking at cool things on the airplane. He also had a new game for his GameBoy that kept him entertained.
Landing in SLC was interesting. When we left Nebraska, the weather was in the 50's during the day. We very much looked forward to the warmer temperatures of the west. So we were surprised to land in SLC and find it freezing cold! Our plane was so small that we had to exit directly onto the tarmac (is that the right word?). The cold hit us hard and fast, but so did the beauty of the surrounding mountains at sunrise. Gorgeous.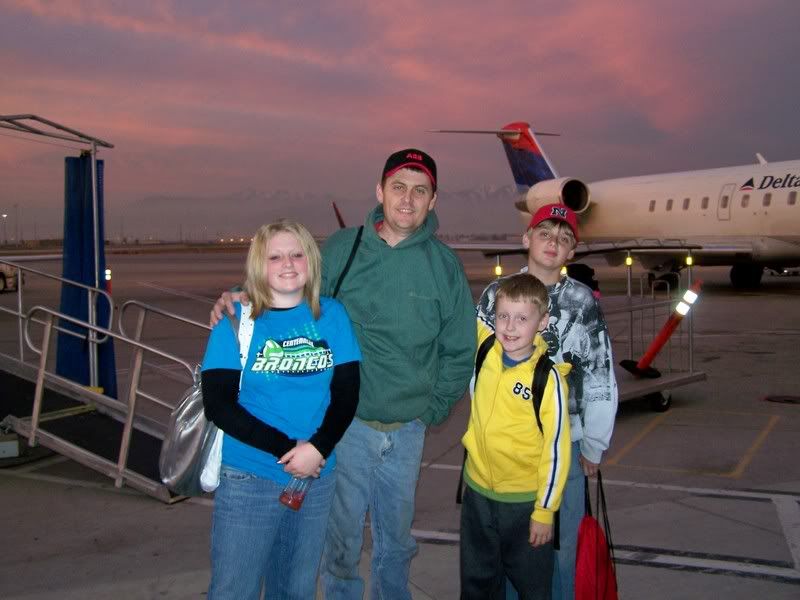 More to come!