This is one of our semi-annual Dapper Day Trip Reports. It just happens to coincide with Katherine's 11th birthday.
We started later than was ideal after a LONG night of packing. We loaded up and found that even though we drive the largest SUV on the market today, despite leaving out half the third row, that we still had it packed to the gills AND... I had the stroller on a hitch rack out back.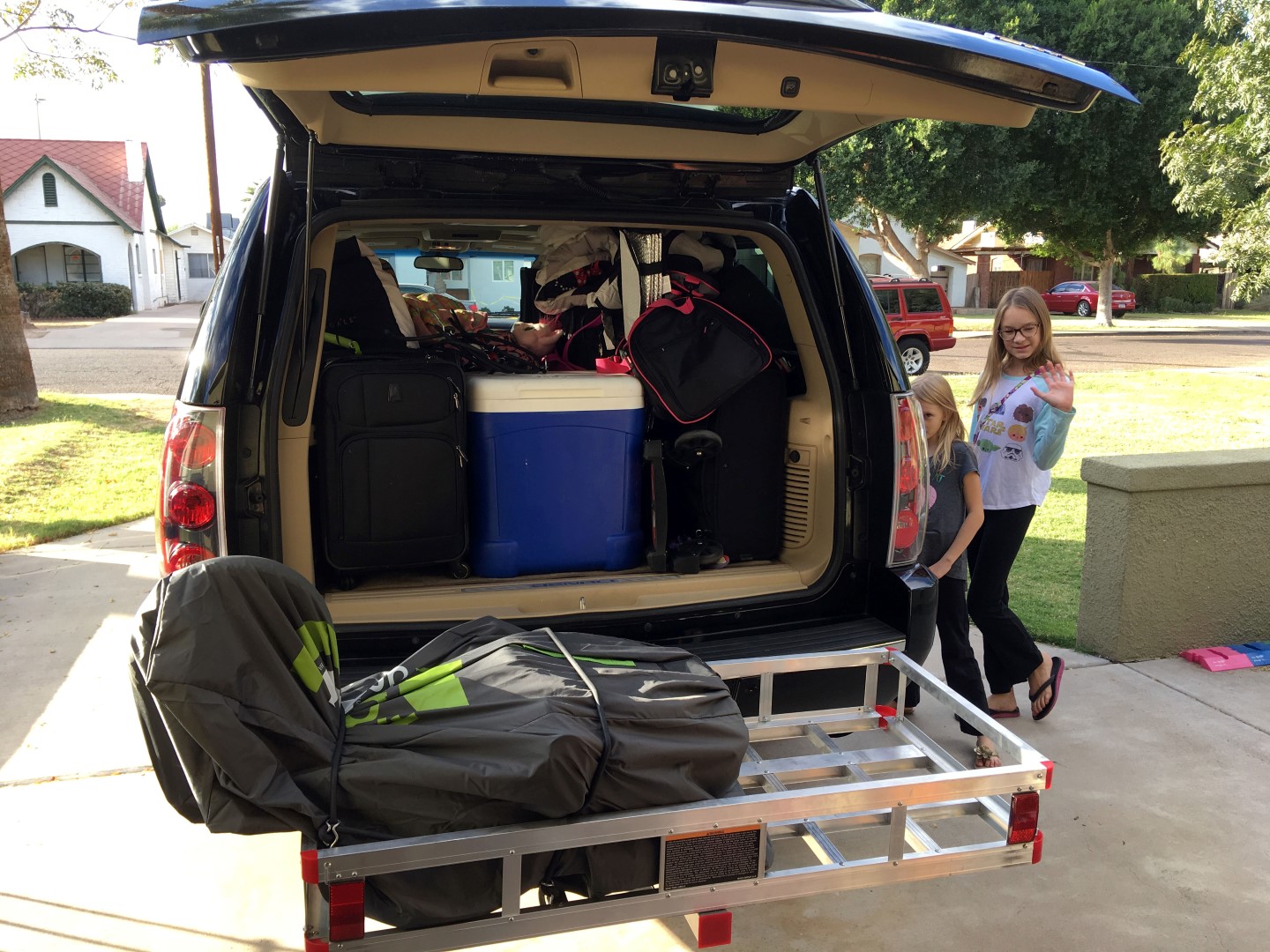 I think we tallied 14 bags on the way out. History has shown us that while we could have done without the hitch rack on the way out, coming back with souvenirs would be simply unsafe stuffing that much stuff in the vehicle without a means of securing it internally.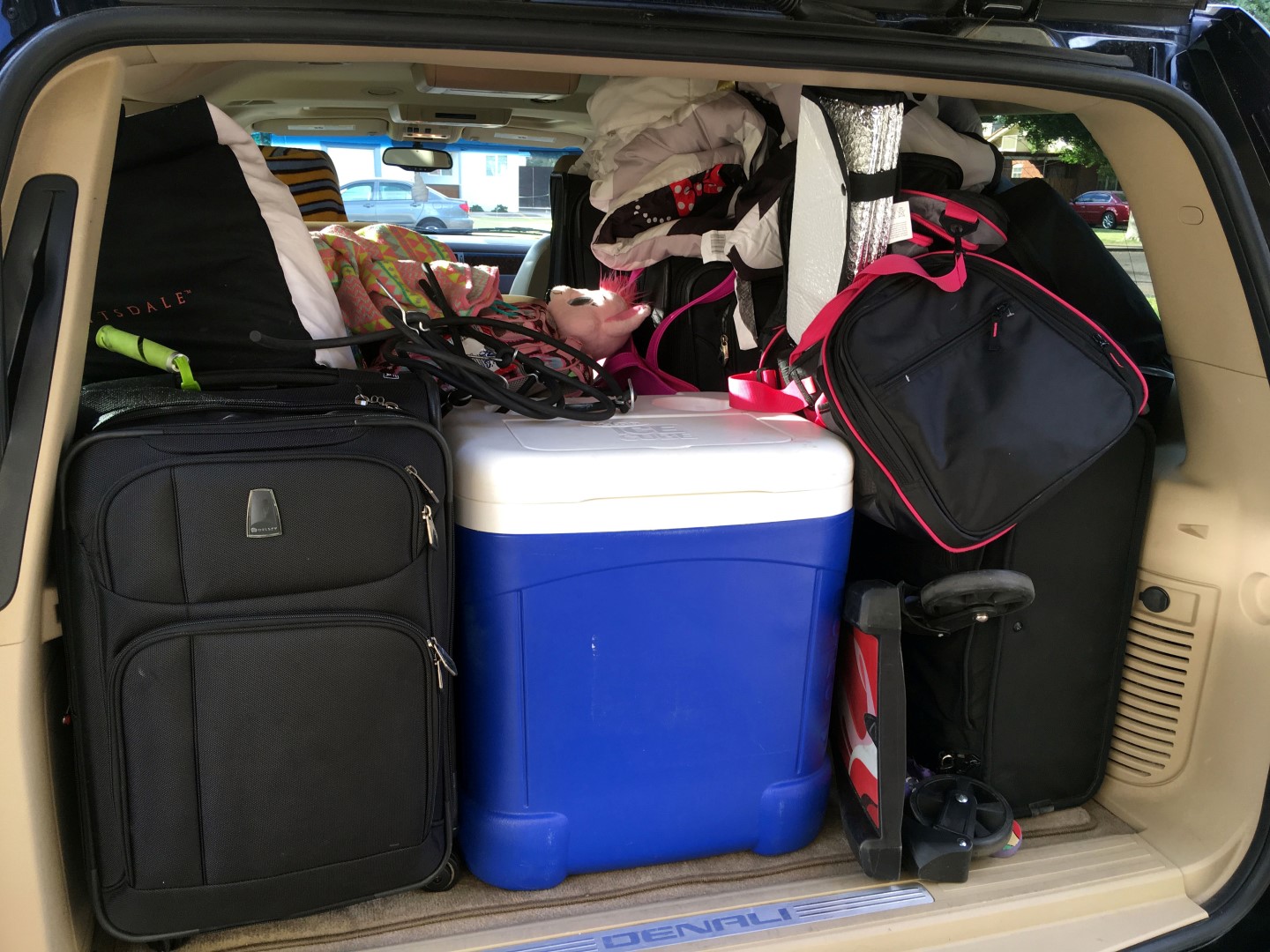 It closed with a few inches to spare and the Axiom was ready for boarding..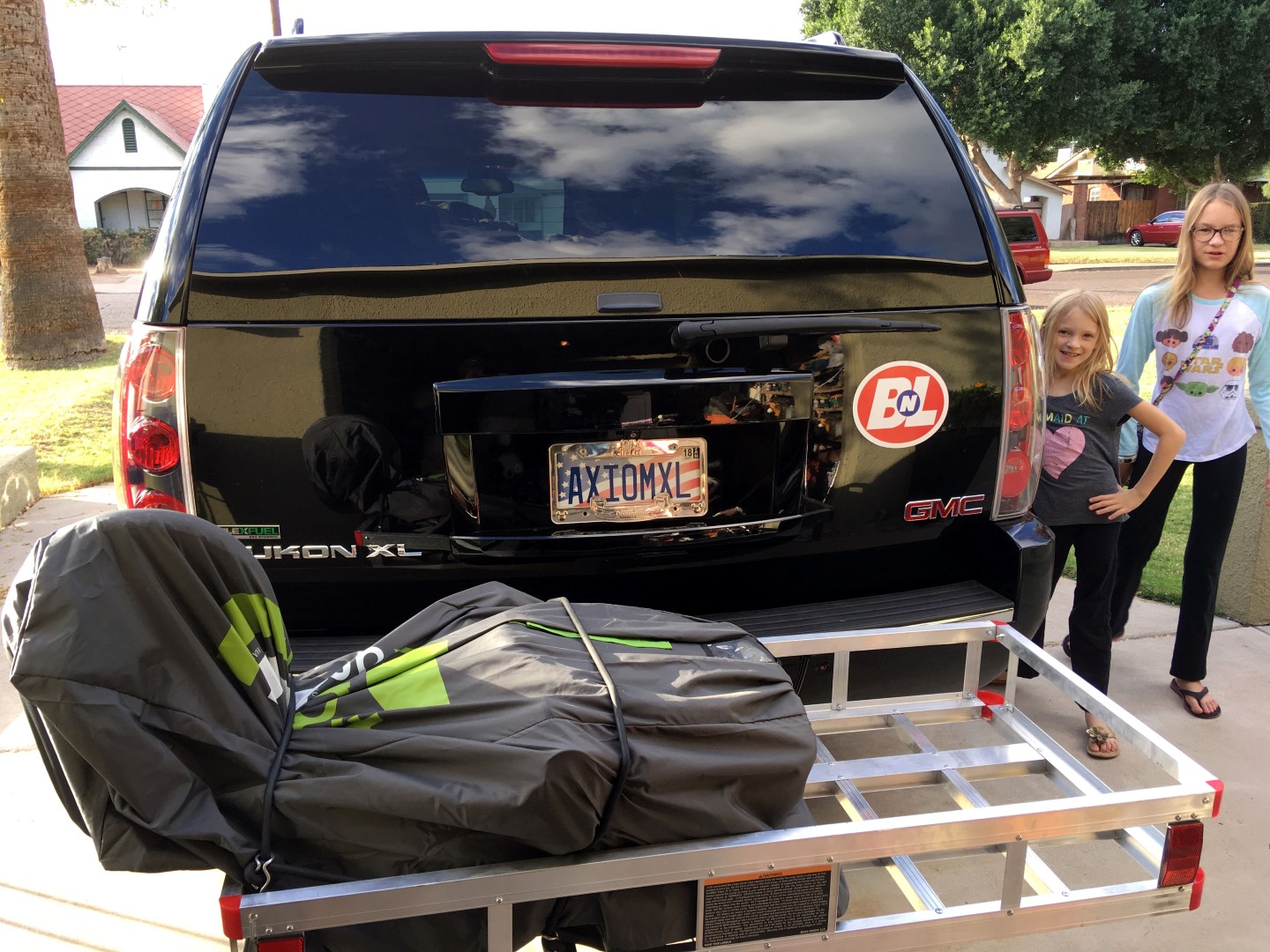 Katherine normally sits behind the passenger, Vic behind the driver, and Charlotte wayyy in back, but on this trip, Char decided to sit up front.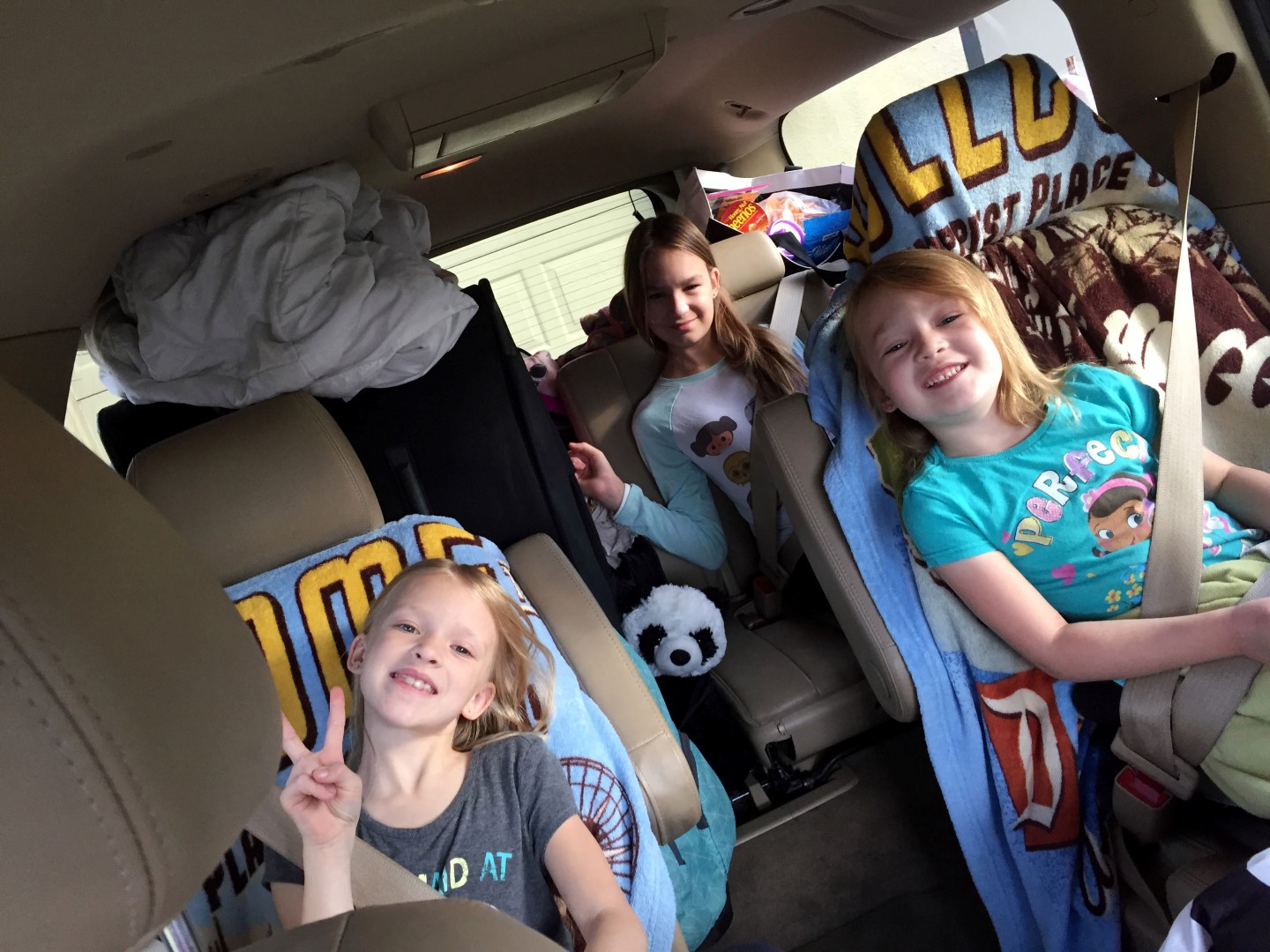 Vic was finally old enough to ditch the latch-system affixed car seat and go with just a booster and boy was she happy.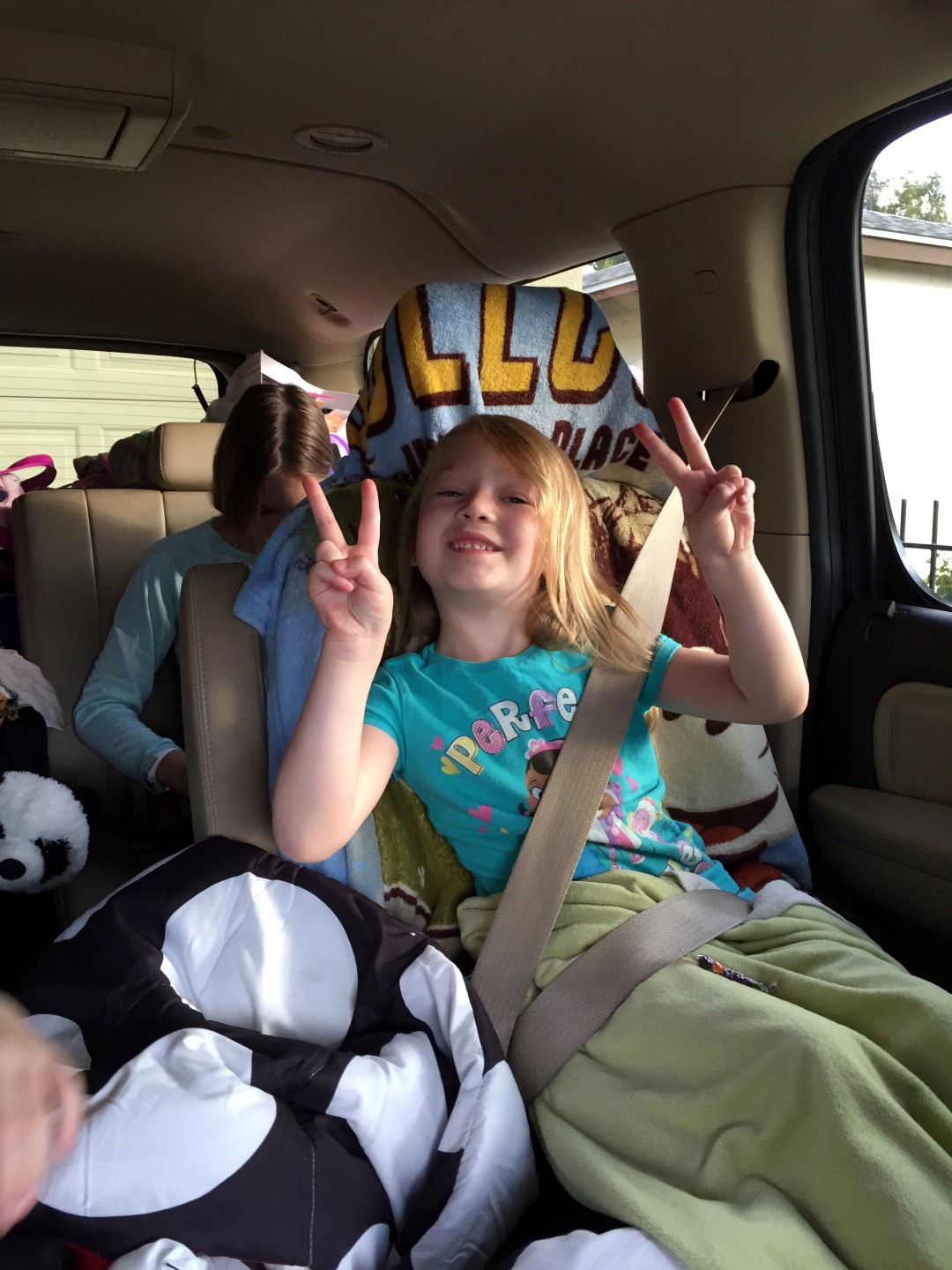 I got in, turned the key and just got a clicking from the starter... oh great... the kids had been playing in and out of the vehicle yesterday as well as having the doors open for a few hours' time. I thought the Axiom did an auto-shut off if it noticed the battery being drained, but I guess not. A quick jump from the Jeep and we were ready to go... again...at 08:35
A quick stop at McDonald's for a breakfast sandwich and coffee for me and a metric butt-load of hash browns for the kids and we were finally on the road. The good part about going west mid-morning from the city center is no traffic. We quickly kicked it up to cruising speed (80-ish) and made our way west.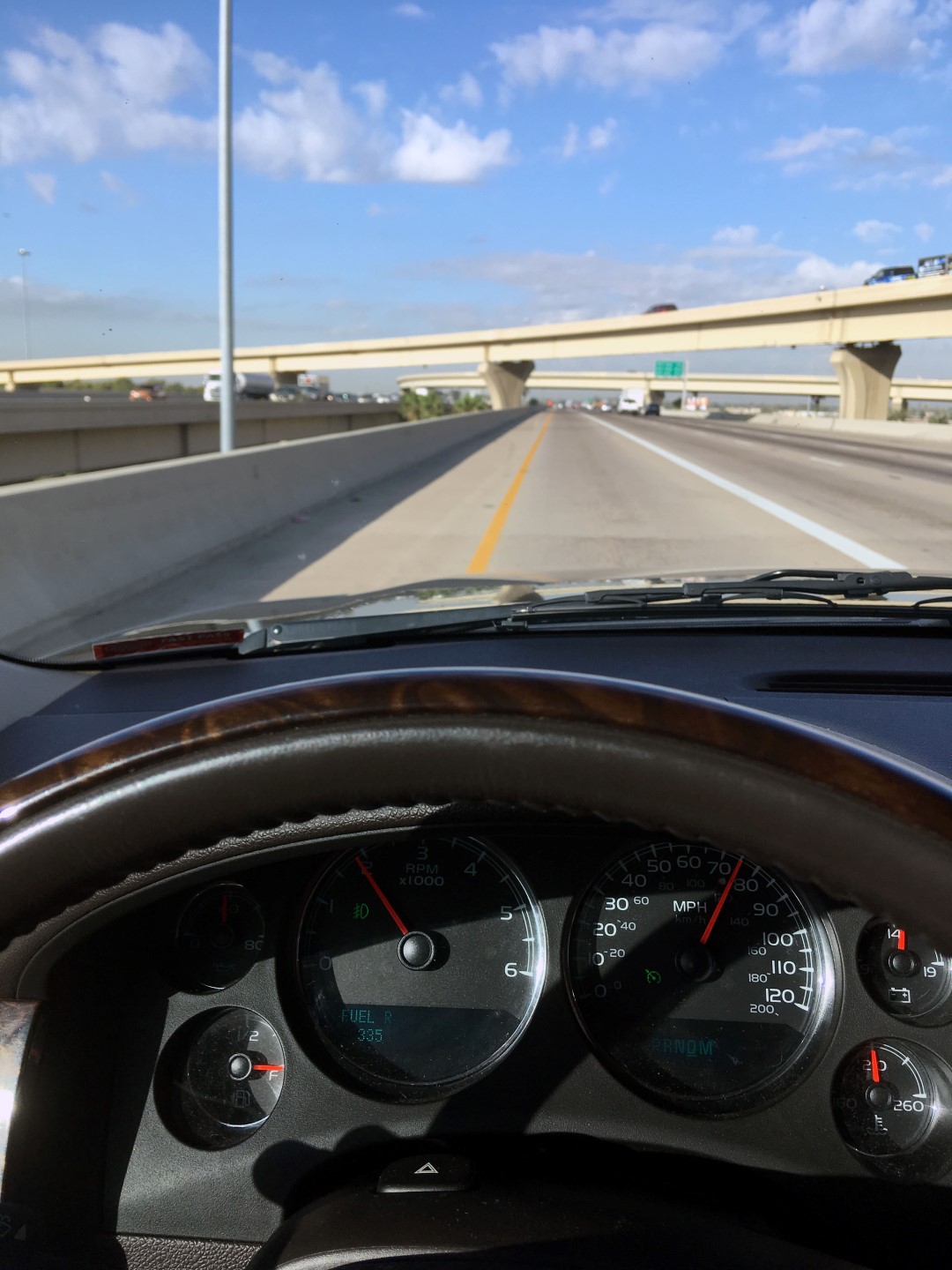 Two hours and 8 minutes after pulling out of my driveway, we were sitting at the Flying J fuel station at the last exit in Arizona, were the COTUS is still honored and fuel is 25% less expensive than a mile down the road.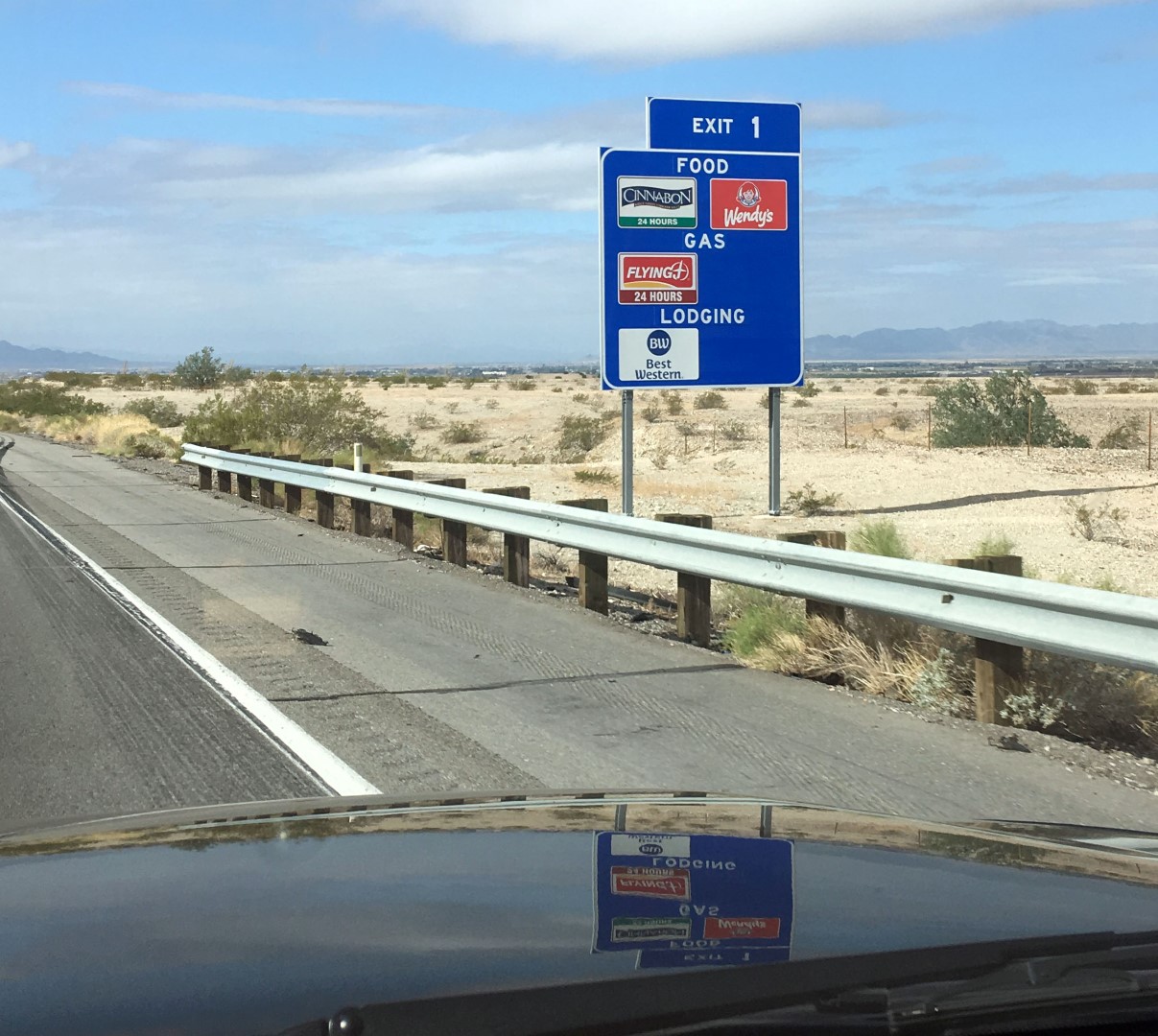 A 10-minute refuel and bathroom break later, the vehicle topped off with as much 91 octane as I could cram into her tank and fuel filler neck and we were back at it... officially in bat country where your fruit is scrutinized and you better watch out for the swarms of Prius which inhabit the roadways zipping along with their eerie whizzing sounds.
The kids took to belting out their rendition of Moana hits..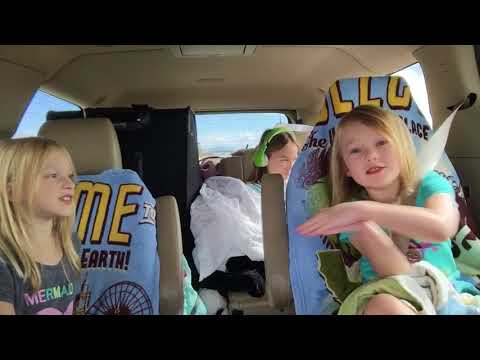 I was driven partially insane as a result.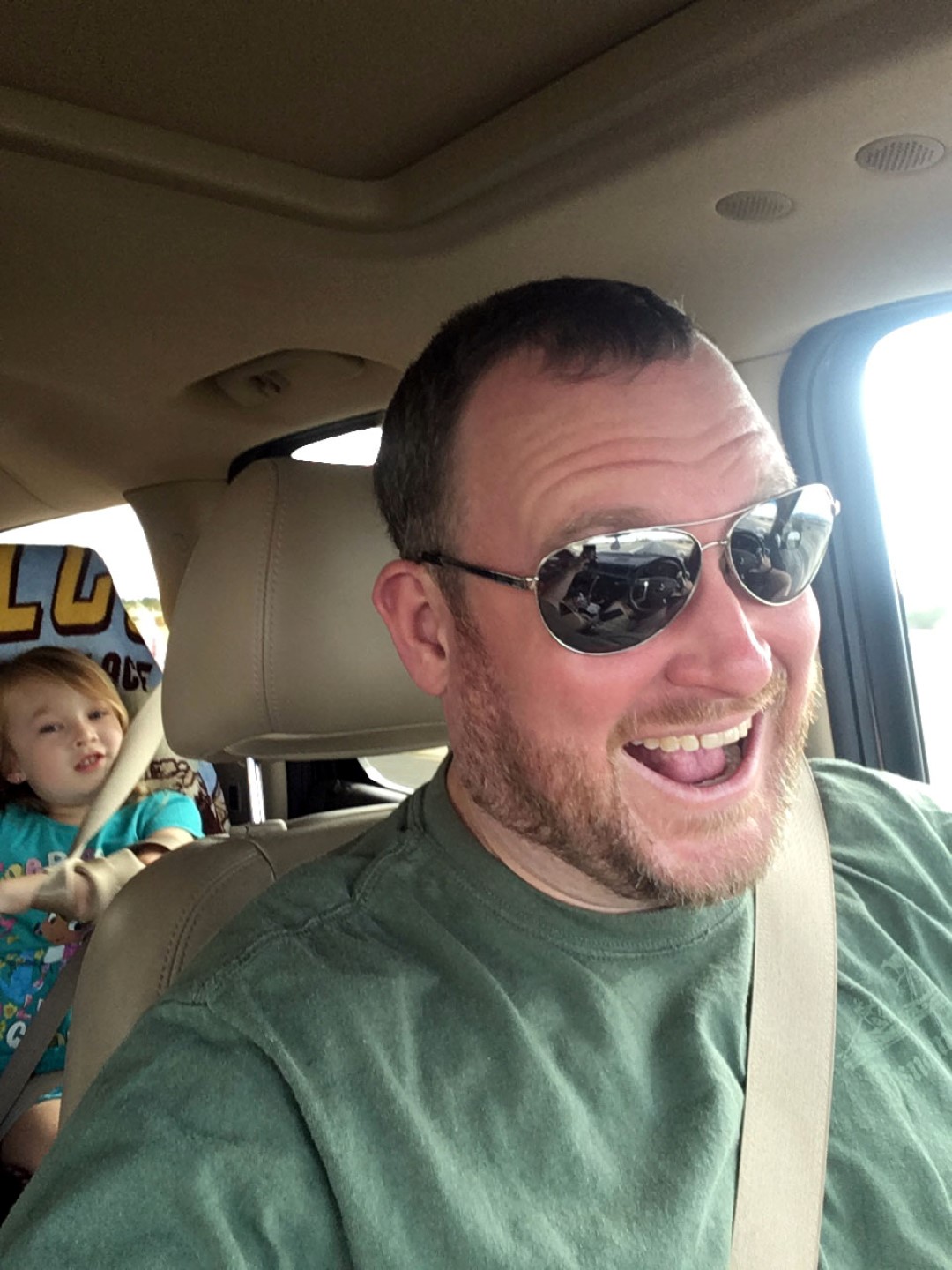 Victoria was on the lookout for Disneyland... and bats... they are everywhere.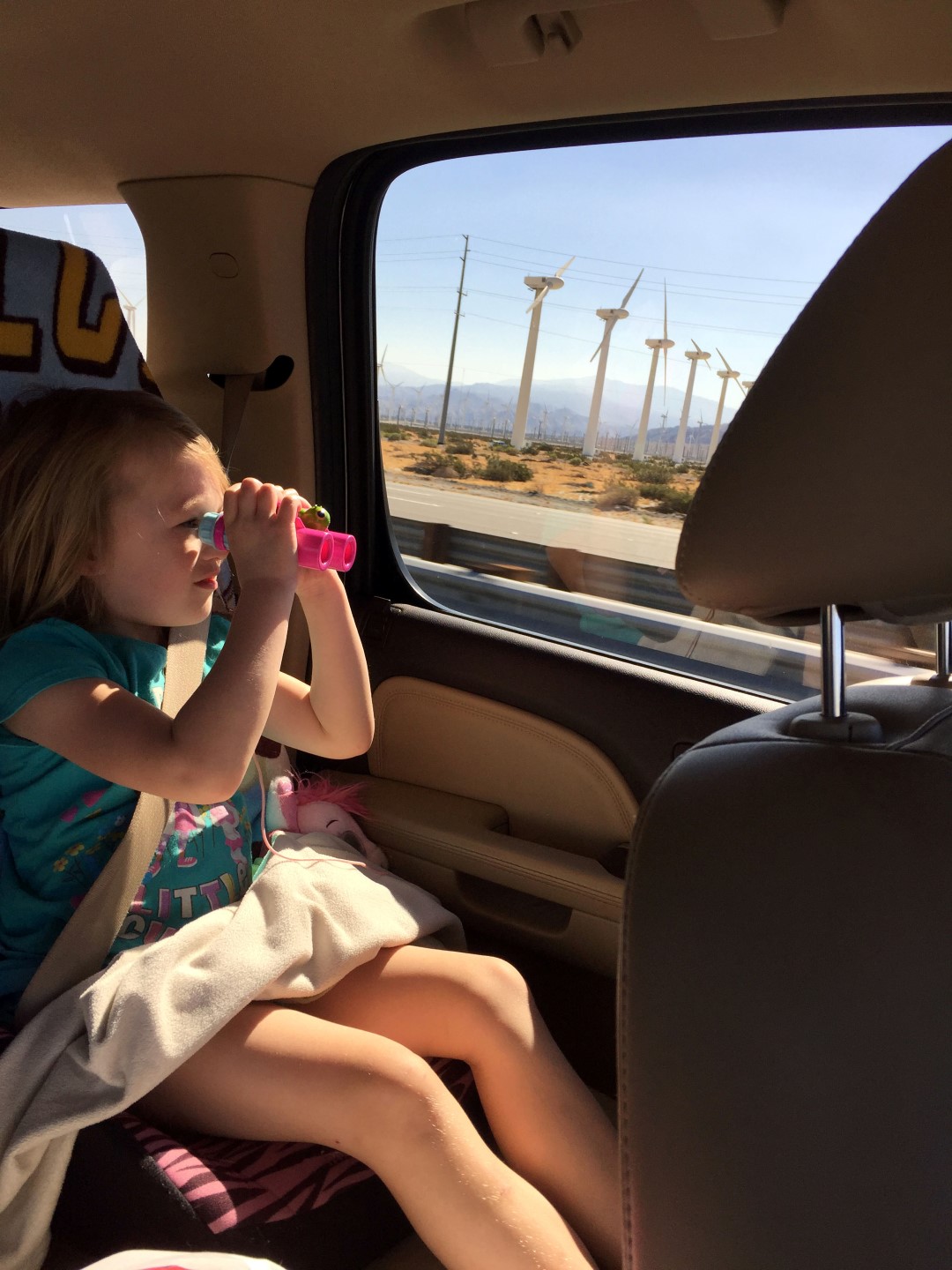 1:45 found us taking the Harbor exit from the 5, a quick turn onto Ball and we were almost there, but not before one of those aforementioned Prius cross a double yellow to zip around the traffic line and zoom in front of us. Had to coral those horses pushing my as-loaded 7500# beast in time to not flatten that go kart in my path.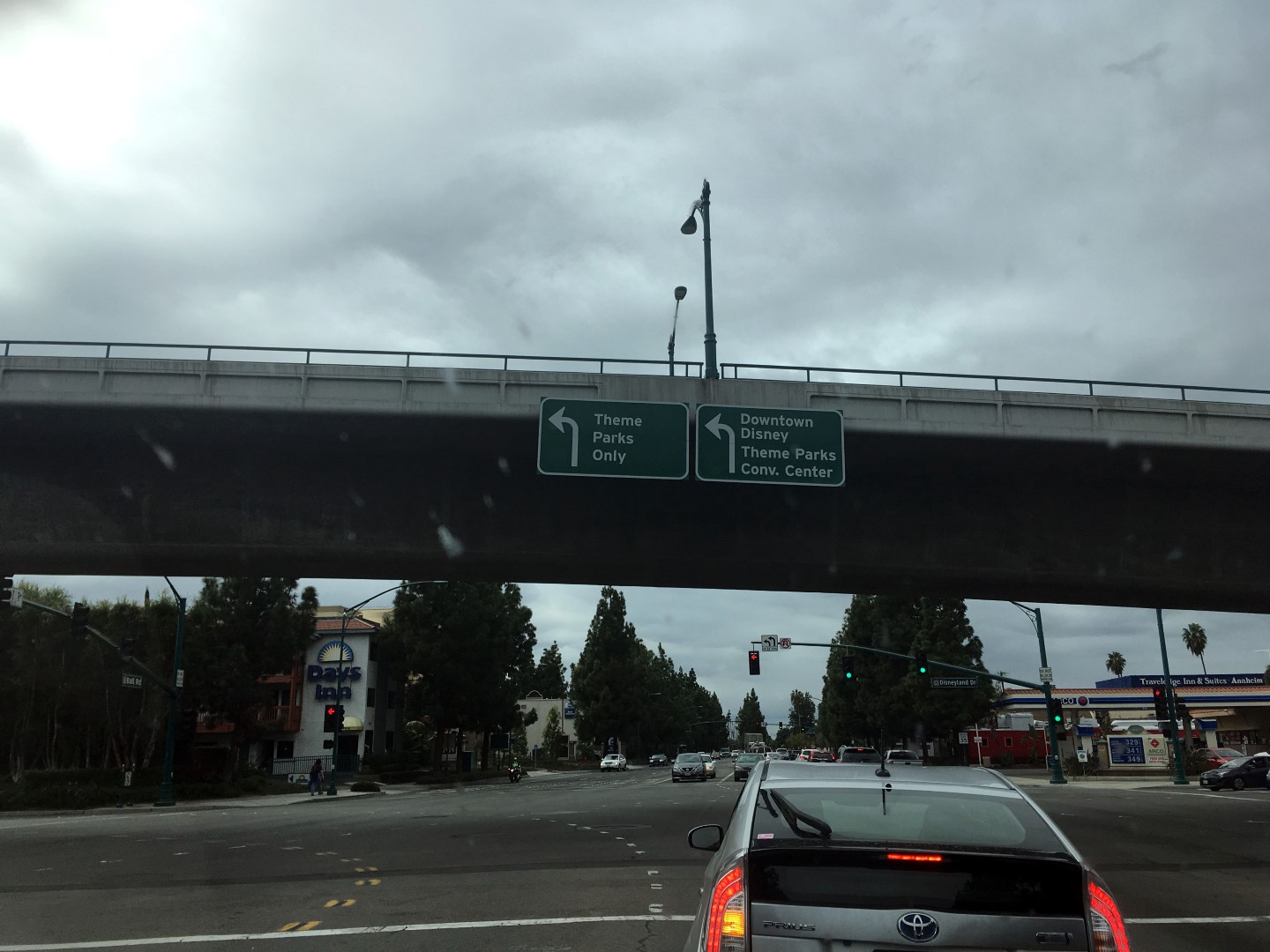 A quick left, right, and left, and we cruised through the security gates of the Disneyland hotel at 1:50… we had arrived.