So here's another trip report from Matt and family. If you don't know the players by now, go back and read some of my previous trip reports. That being said, this one is much like my others.. Slow... methodical... late... and jamb packed with details and specifics. AND... we are celebrating my 40th Birthday, so there is Napa Rose, Club 33, Steak House 55, and The Adventureland Suite at the Disneyland Hotel. So grab some popcorn and some churros and come along for the adventure....
It all started on 3/20/18.... The time was 05:15... We had just pulled out of my driveway in Historic, Downtown Phoenix. I was a full 15-30 mins behind schedule... I'd make it up on the road. We had seven of us in the Axiom (for the un-initiated... my Freedom-guzzling, 450 bald eagles under the hood, luxury land-barge is called the Axiom... after you guessed it... that luxury cruise ship from WALL-E) and a full complement of luggage for 5 days in-park. We hit the highway and cranked it up over the open and largely deserted desert at this time of the morning...
The sun was chasing us right over the horizon...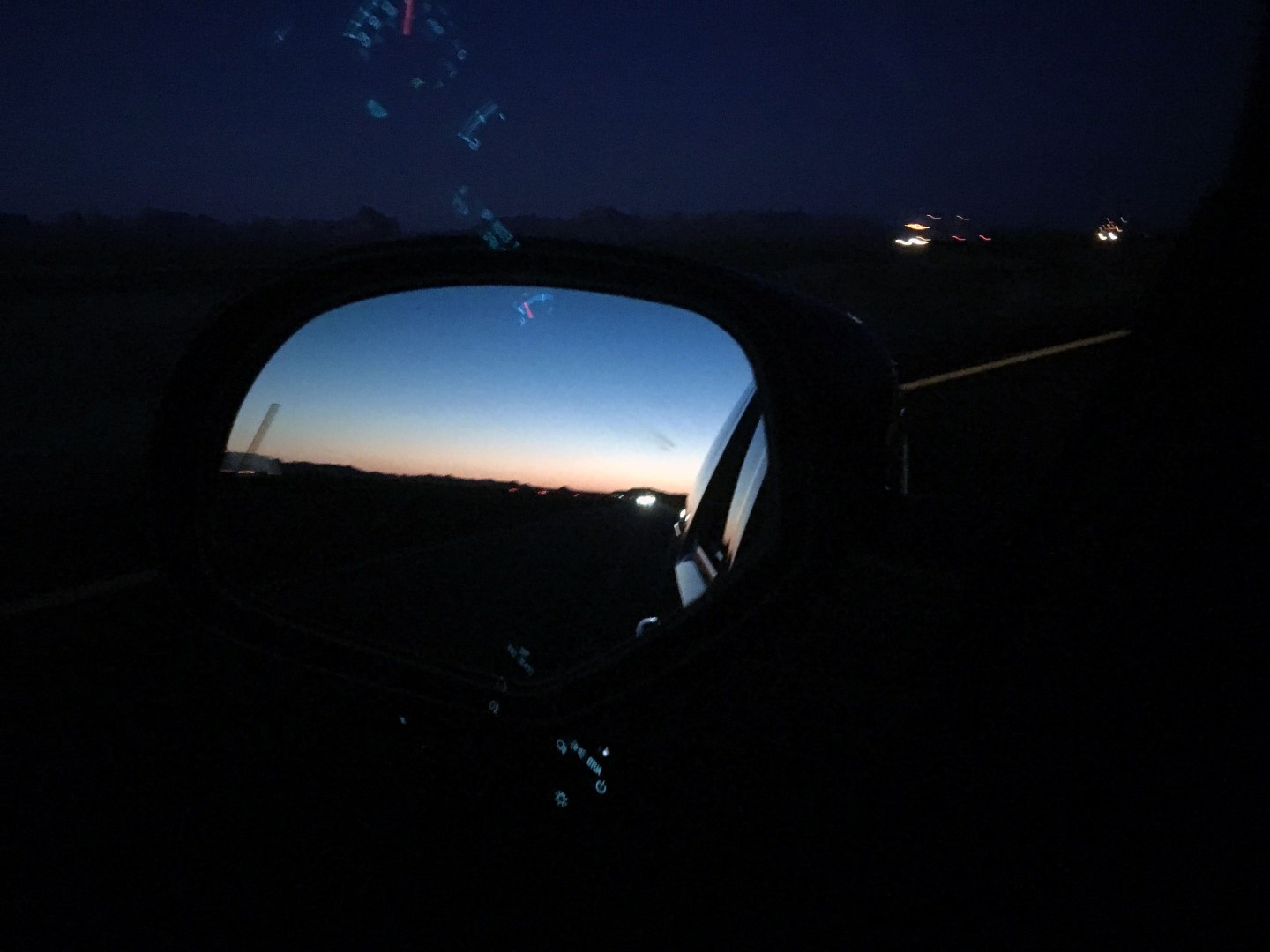 First sign of civilization after leaving Phoenix and trekking west occurred at 7:01 and was the last stop for fuel before the land of Fruit-checks, $1.50/gallon in extra taxes and lack of personal defense options known as California... it's a strange land where I venture with caution...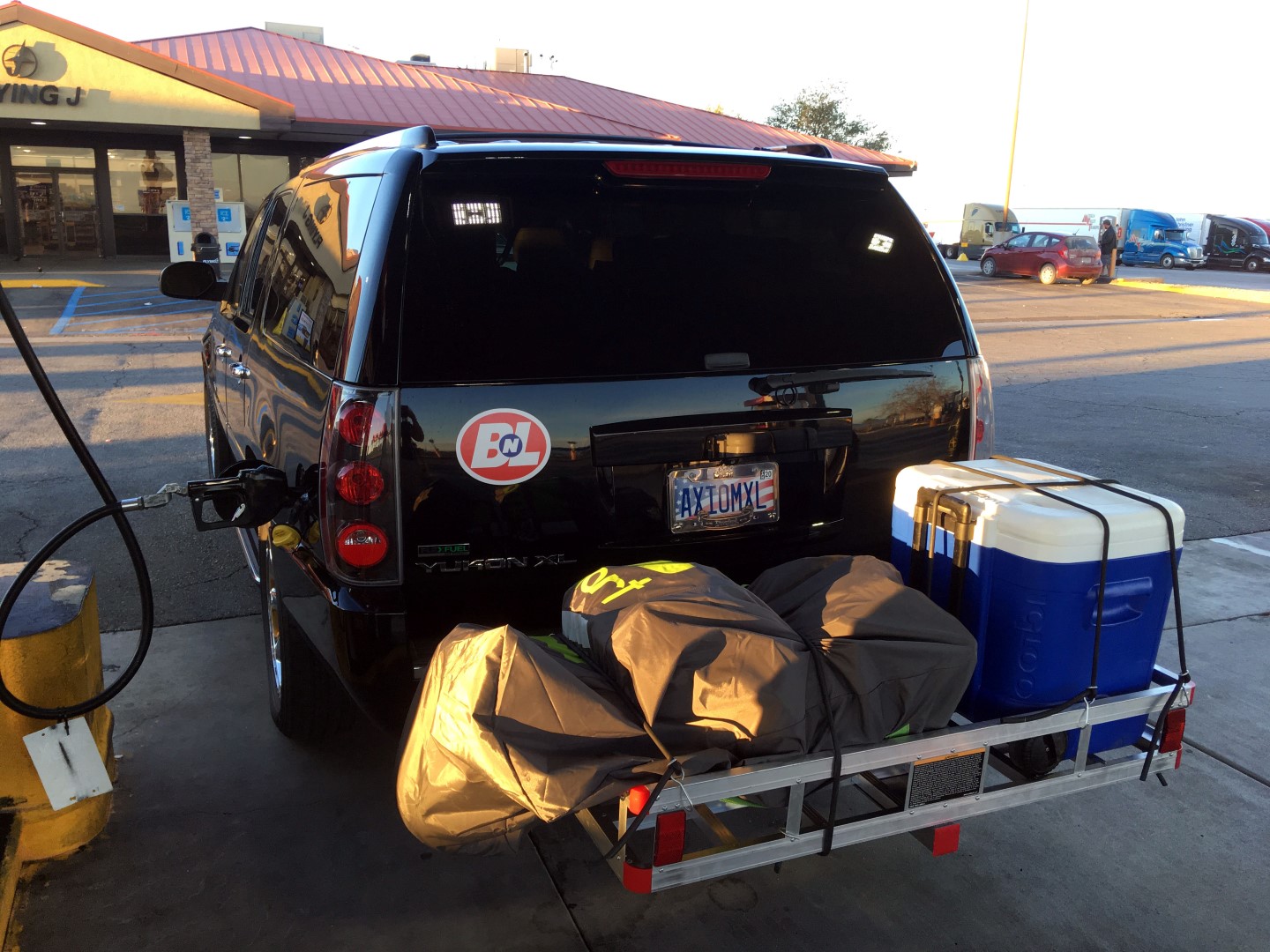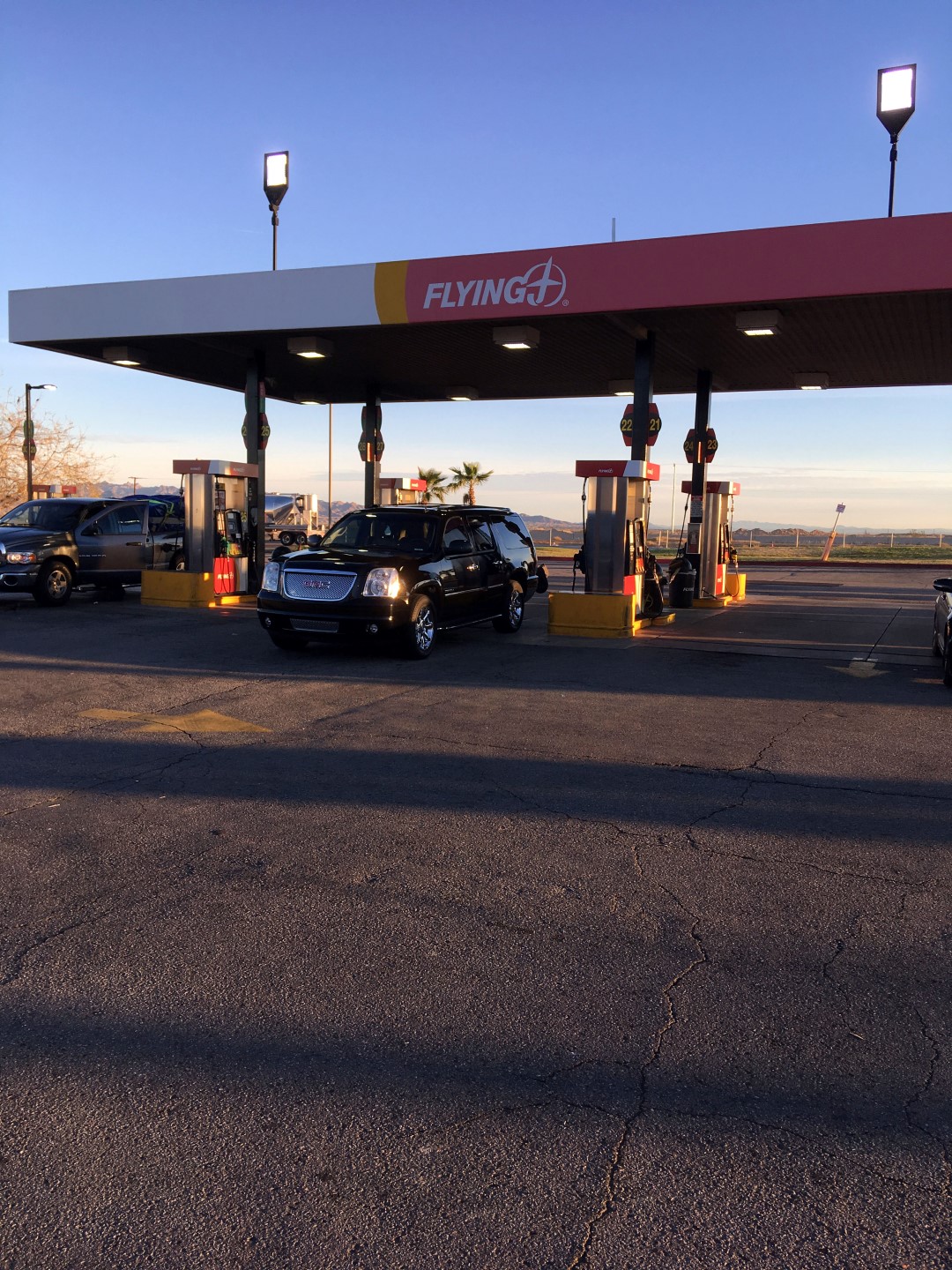 The Axiom ended up drinking 11 gallons of 91-octane... bald eagles don't come cheap especially at 13.5MPG, but when the black beast hits the blacktop, every one of them is needed for the passing lane...13 minutes elapsed before we were able to resume the westward expansion...
Here's a blurry shot of the 6 females... and me.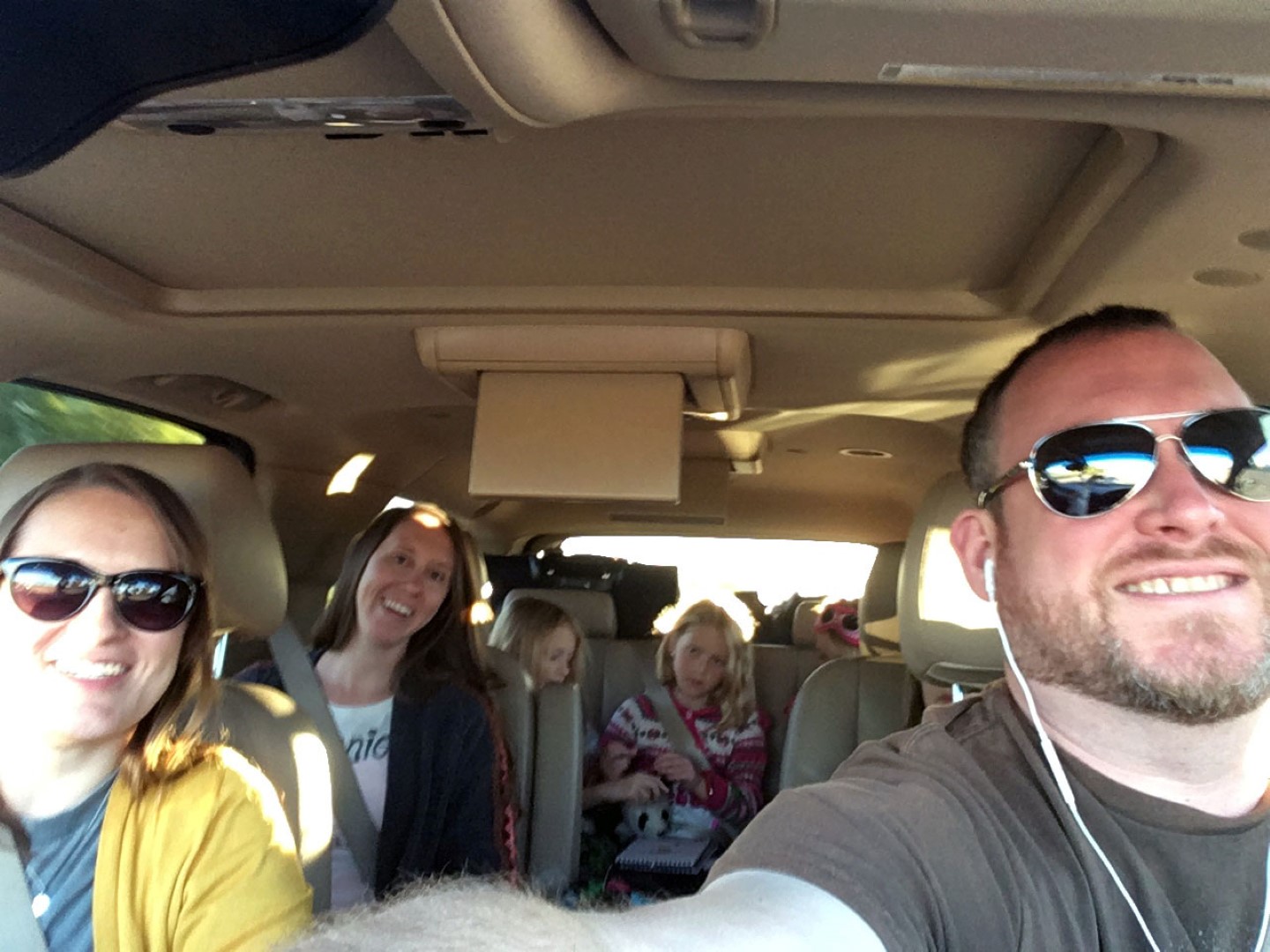 And here's a shot of how I would spend most of the drive... lost in my own music and thoughts. I don't know if you've ever spent 5-ish hours in a domestically-produced tin can hurdling across the desert, but if you have you know that 6 females inside a vehicle sounds like a flock of seagulls fighting over a french fry. Earbuds are a necessity..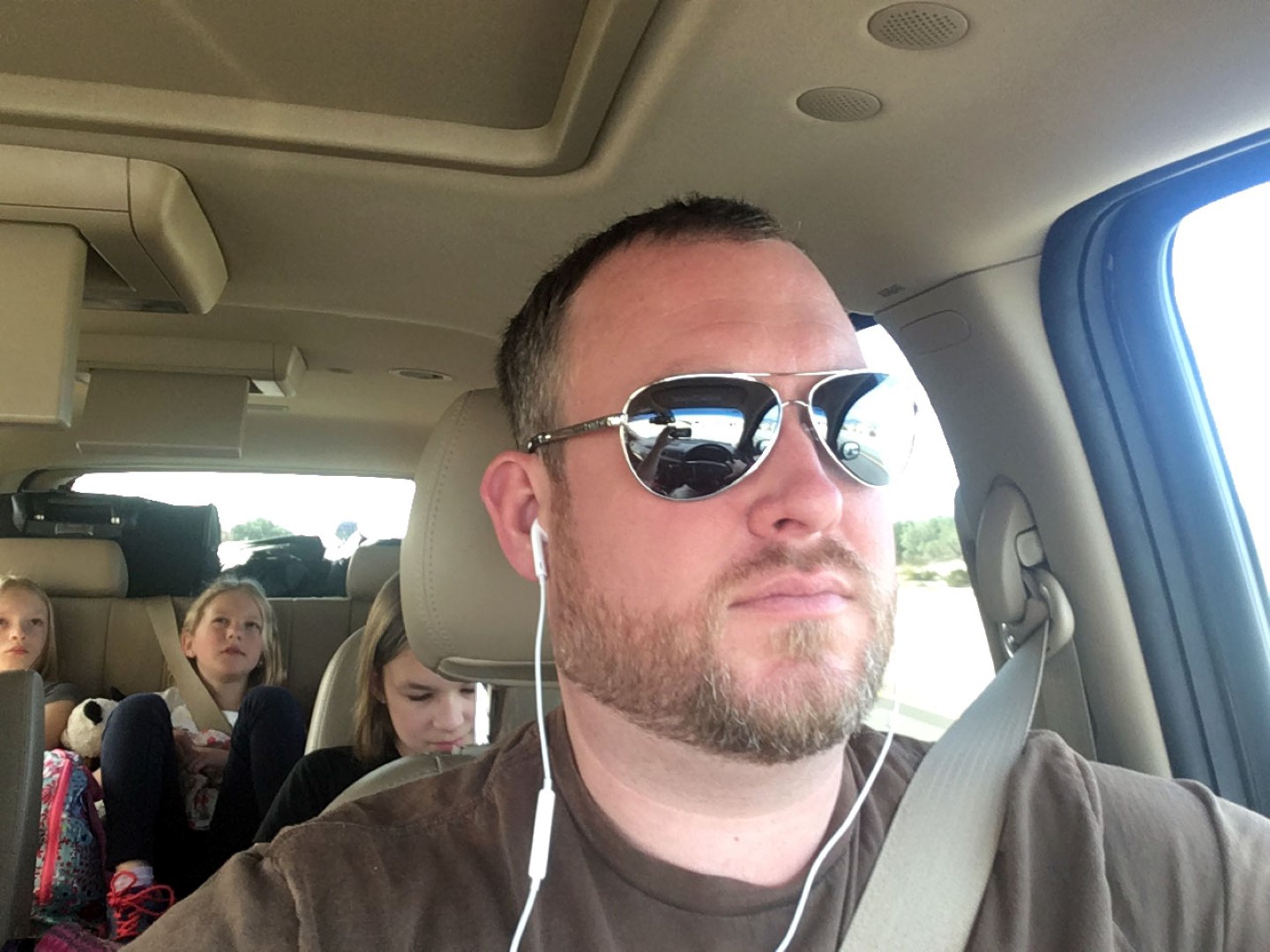 Finally at 10:23 local time, we dropped Lindsey and Reese off at the Anaheim Hotel, across Harbor from DCA. You might remember that from my August, 2014 Solo Trip report (1901 and Le Salon Noveau in that one). I quickly unloaded their luggage and we were back on city streets trying desperately to reach our destination...
So close... yet so far...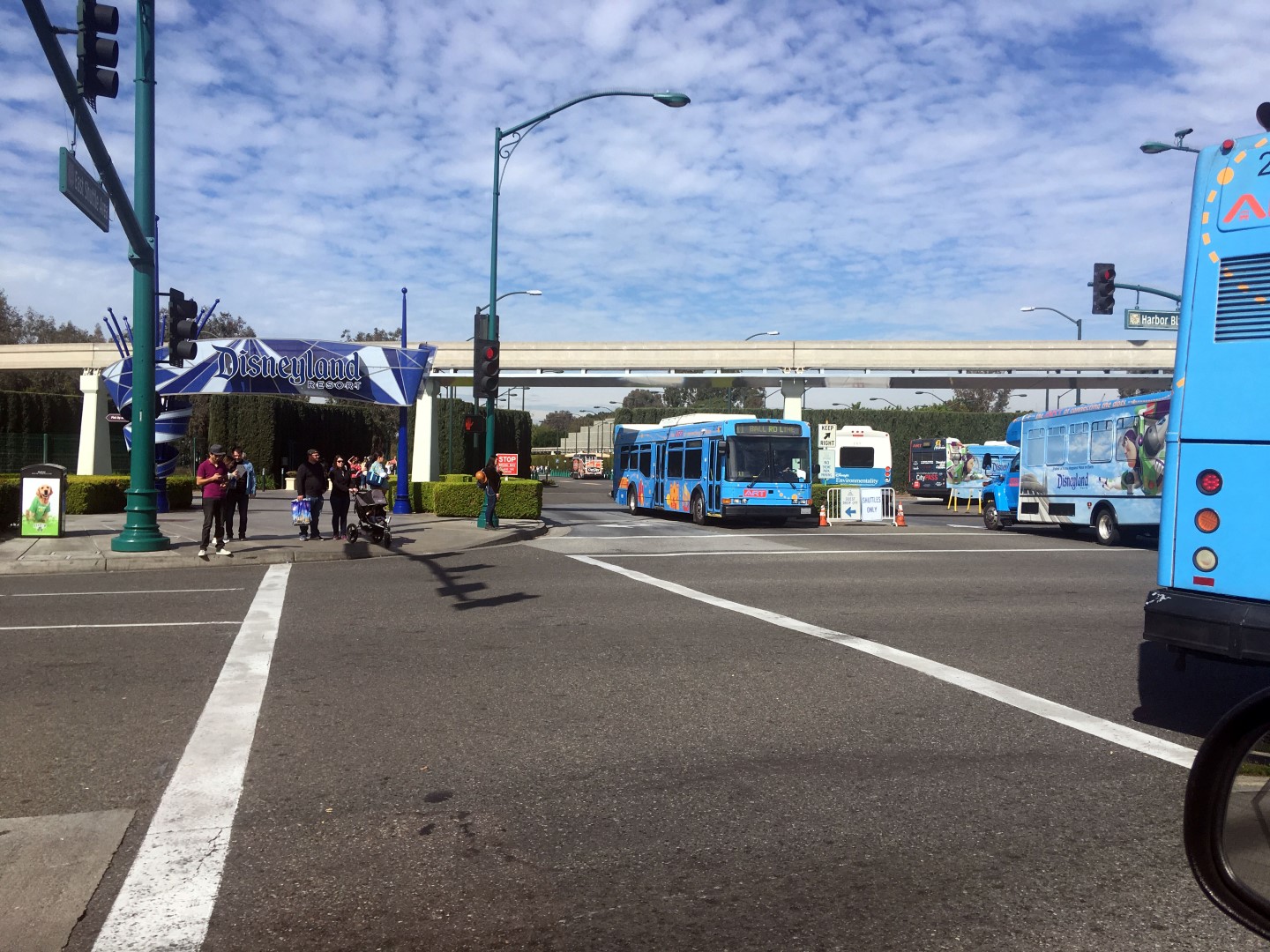 Getting closer...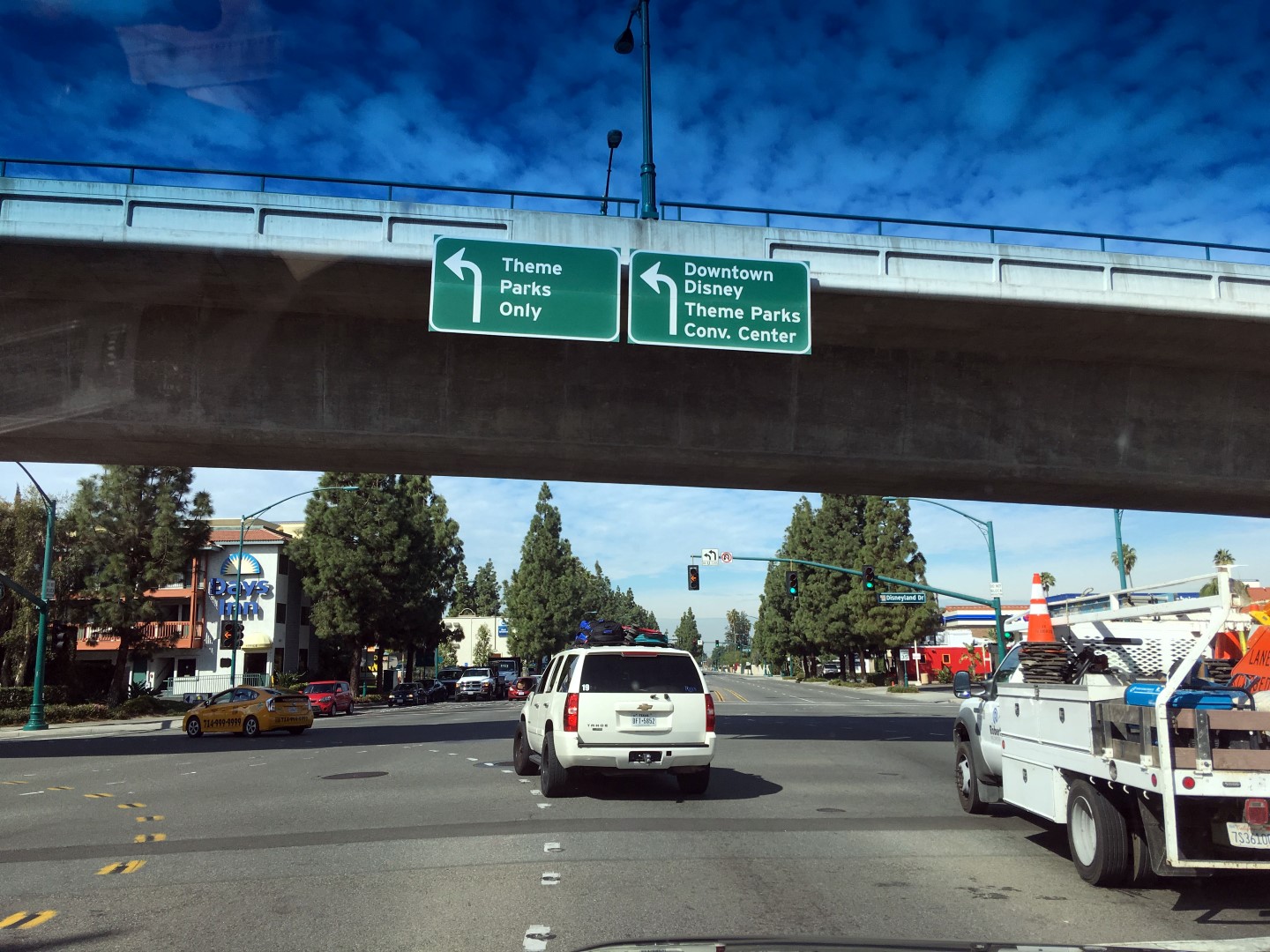 Star Wars Land... I WISH oh how much I WISH it had been a third gate where Paradise Pier is...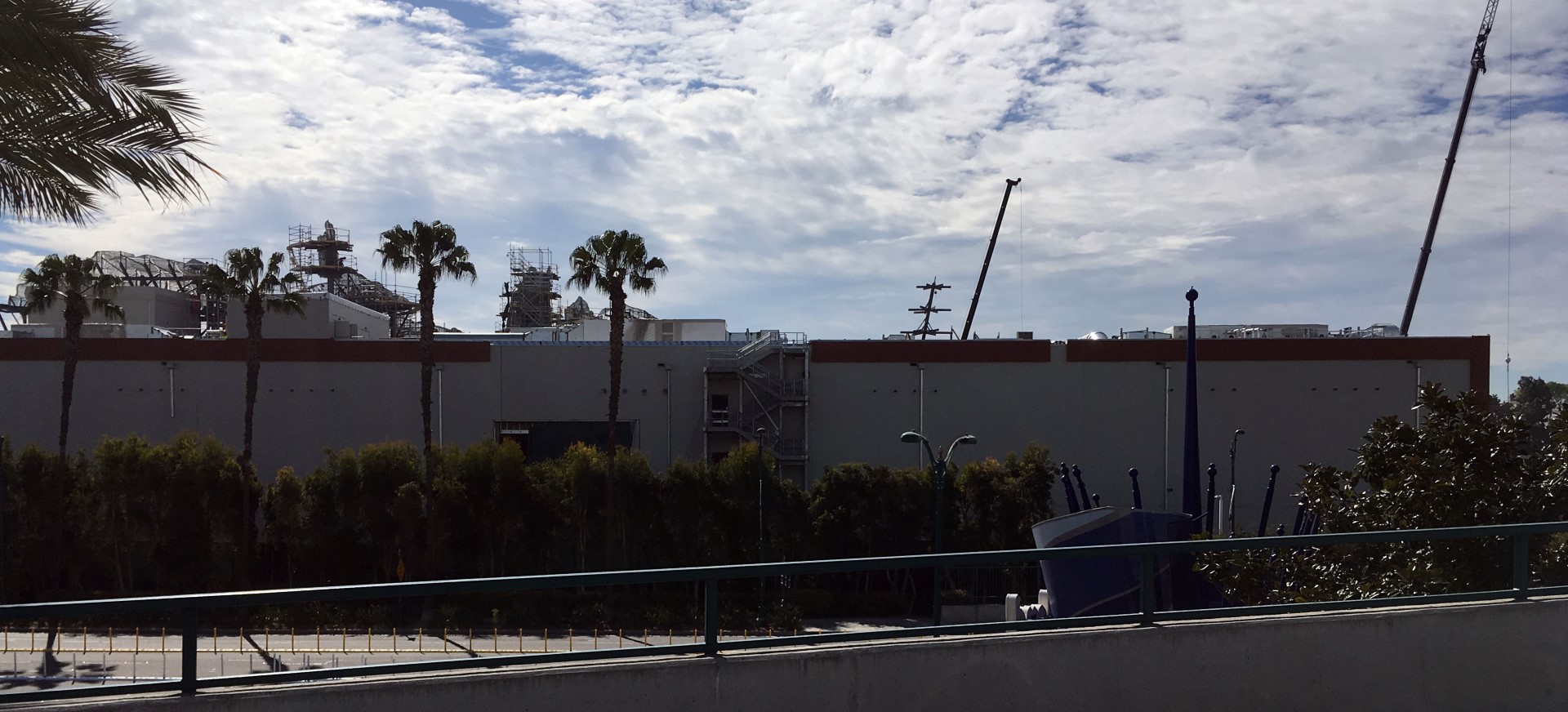 Goodbye Axiom... see you in a few days...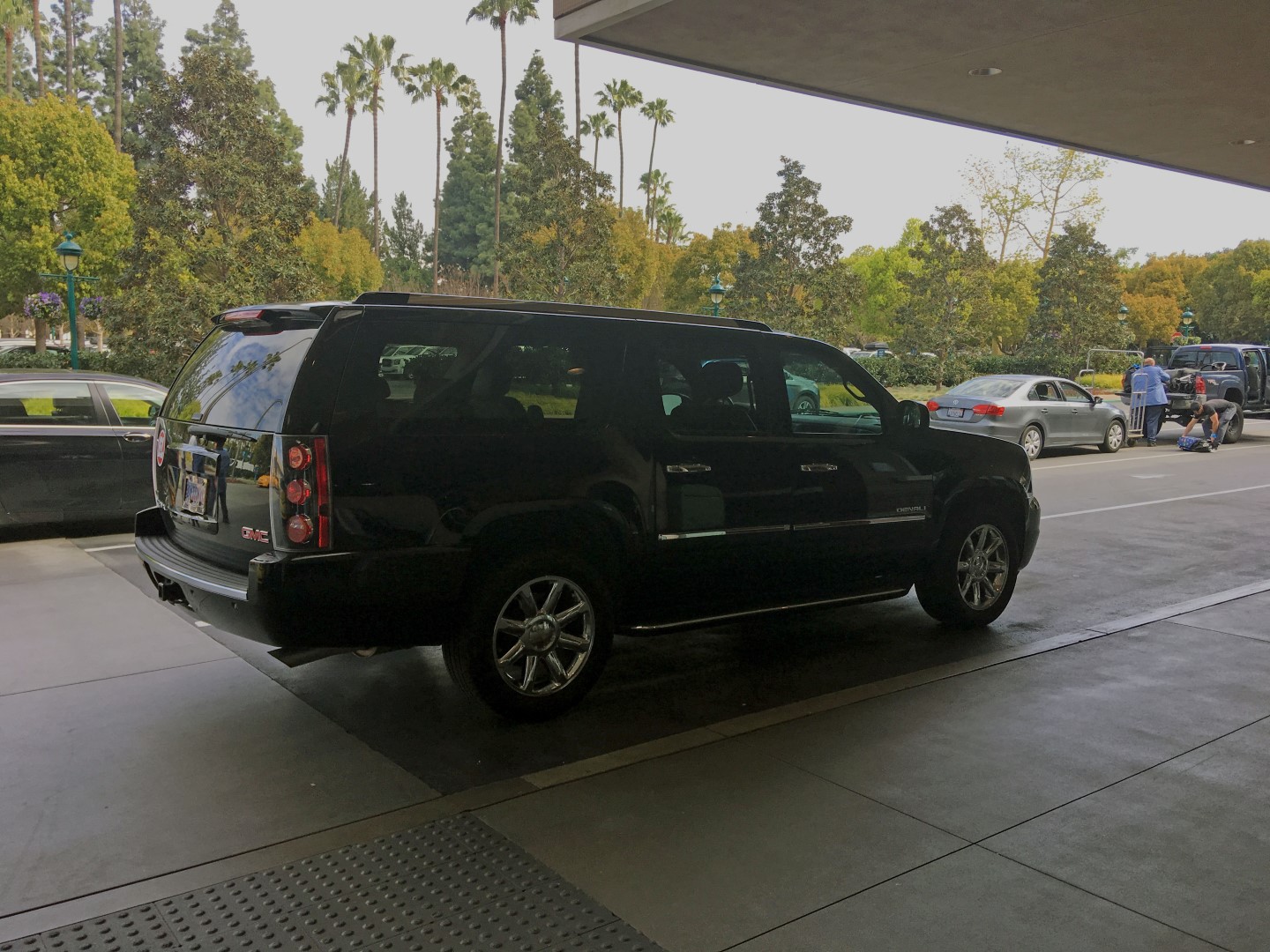 As I was waiting in line for reception, I was HOPING I got the gal from my last trip who checked us in for dapper day. I didn't, but I said hi and let her know I remembered her before we left reception. As we were doing a split-stay even though at the same hotel, lodgings were a concern. I discussed it with the reception host and was able to get into our preferred tower (The Adventure Tower). I think we were on the Fifth Floor for the first part of our stay with a great view into DTD).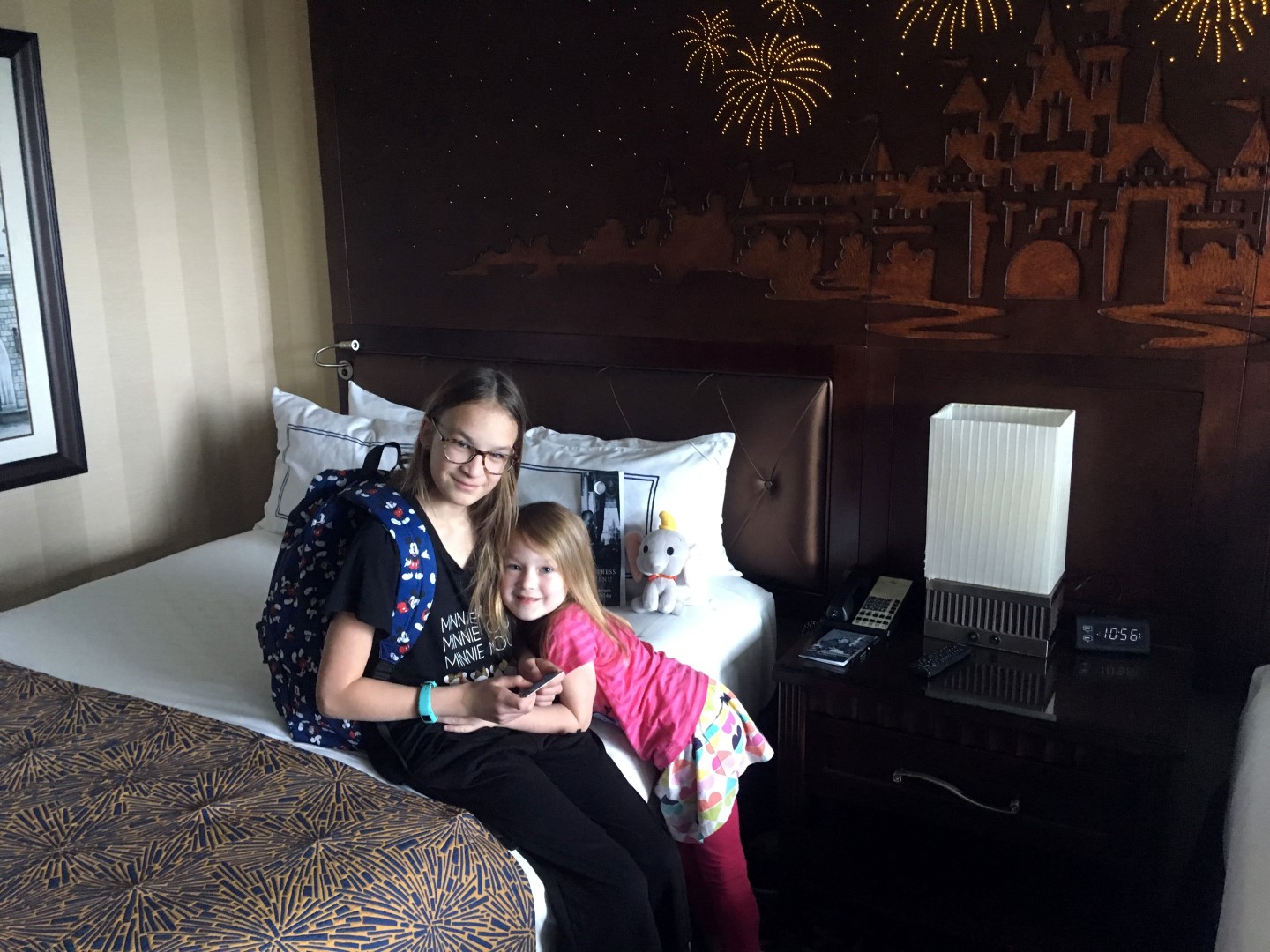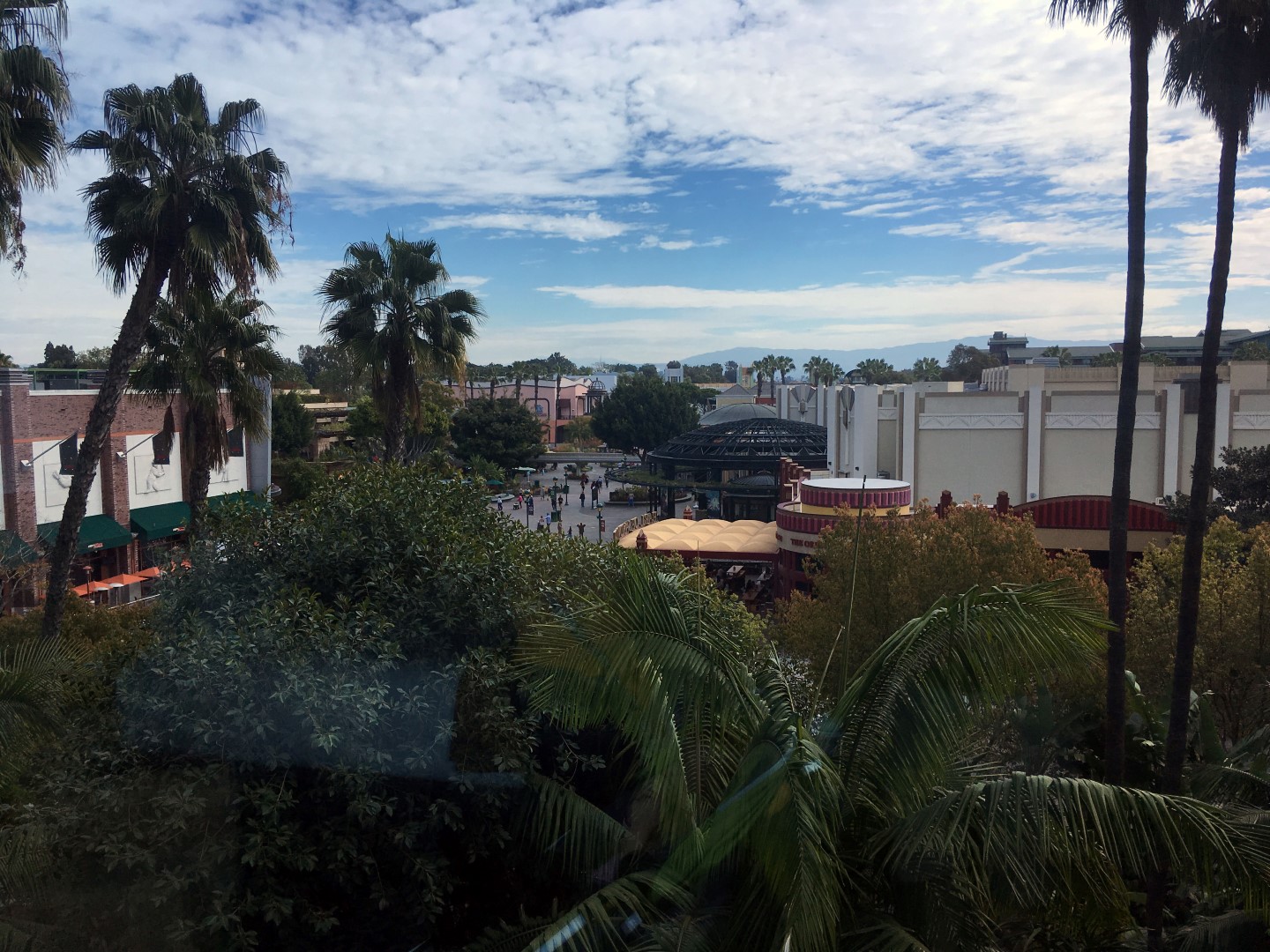 Char was being whiney..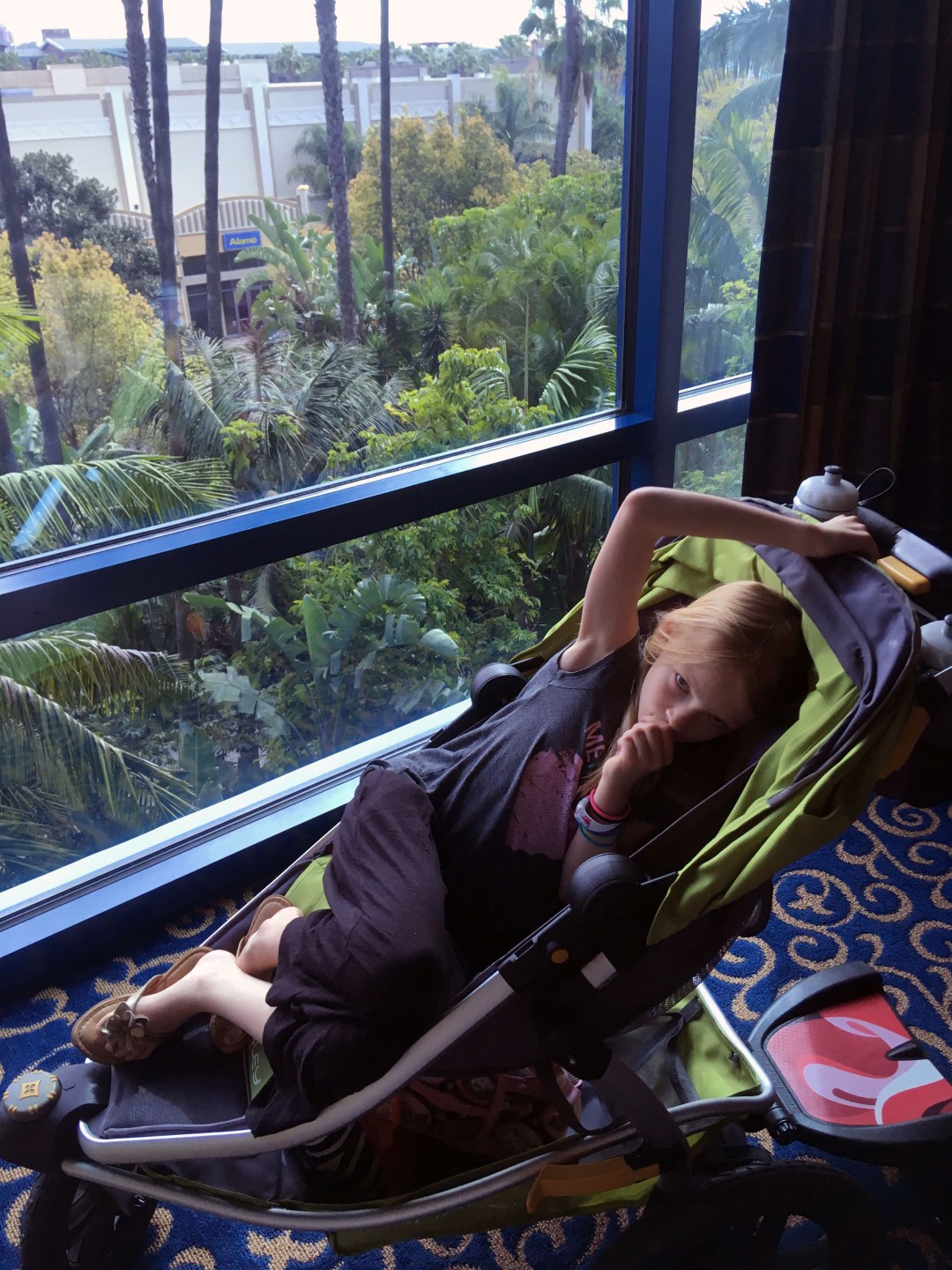 I just love these samples... We use H2O exclusively... mainly in the Grand's offerings (Sea Marine and Sea Salt), but I love me some Grapefruit Bergamot as well. I scanned one of those cards after our 2015 trip and blew it up to a 4x6 which resides in our bathroom as a picture. Love it.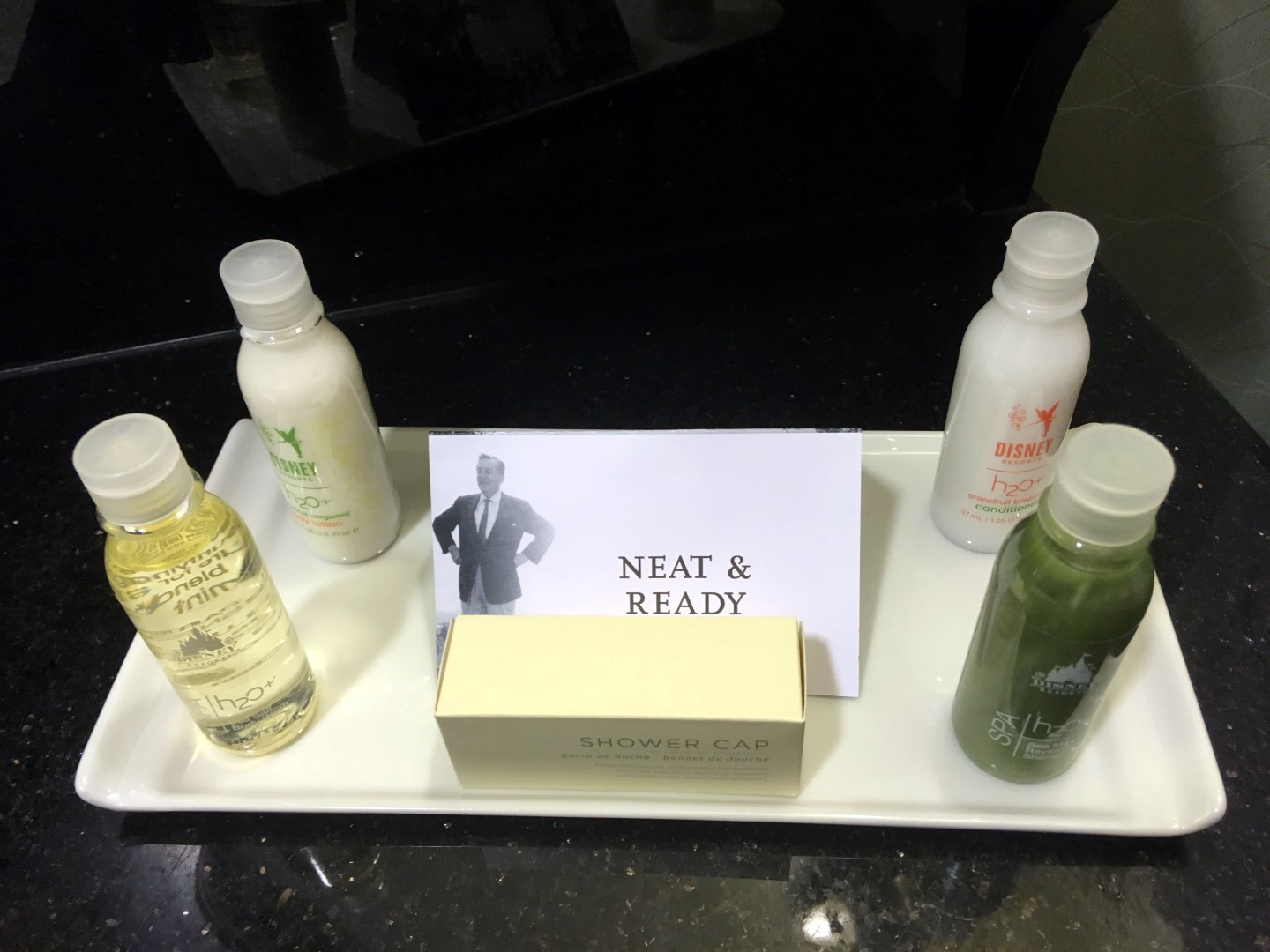 And finally... we were park-bound at 11:20.