After thoroughly enjoying Toon Town, we headed back to Tomorrowland. On the way I stopped to admire the Pixie Lagoon.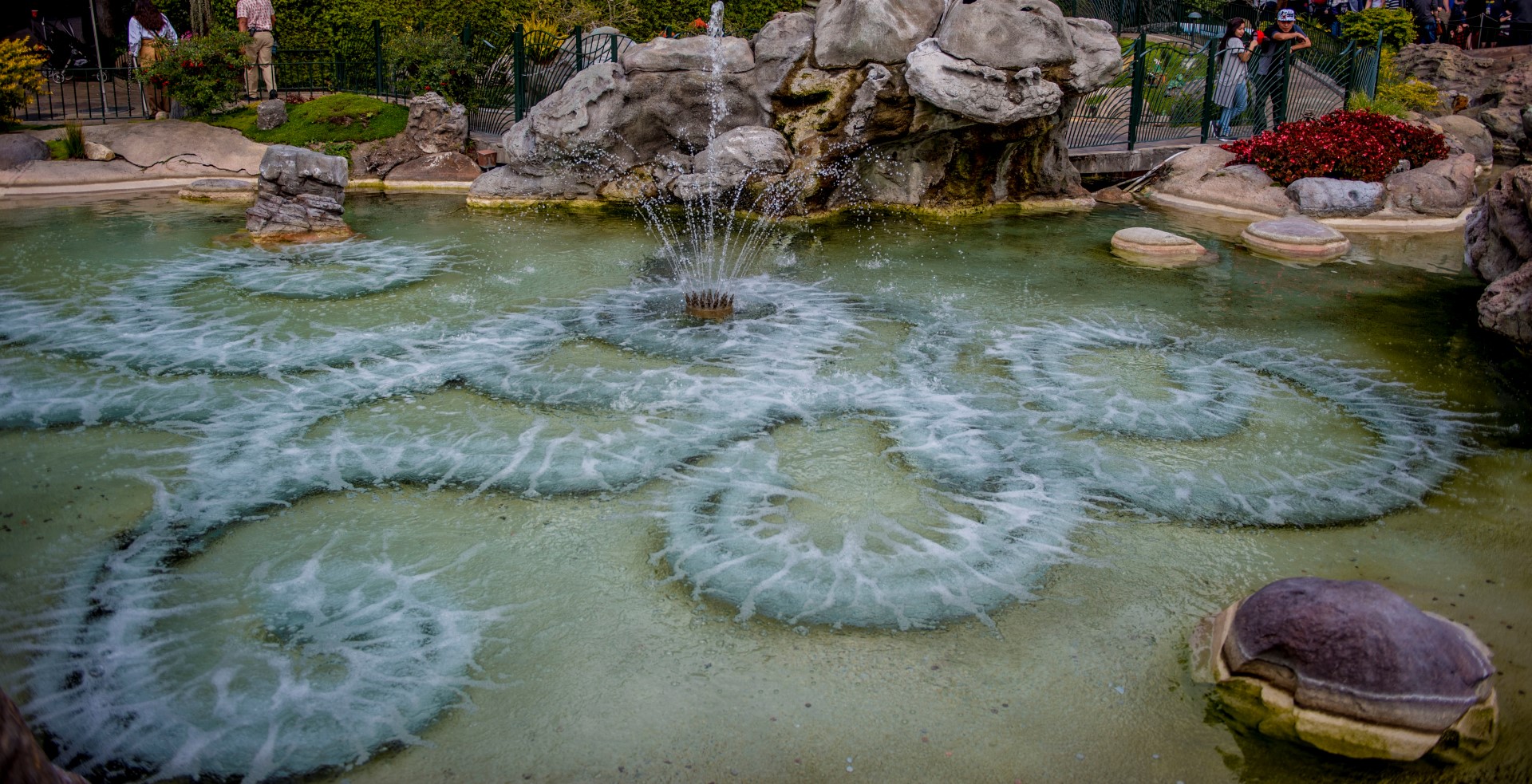 Afterward, we used our MaxPass to hit up Buzz. Amy hates when I snap pics like this...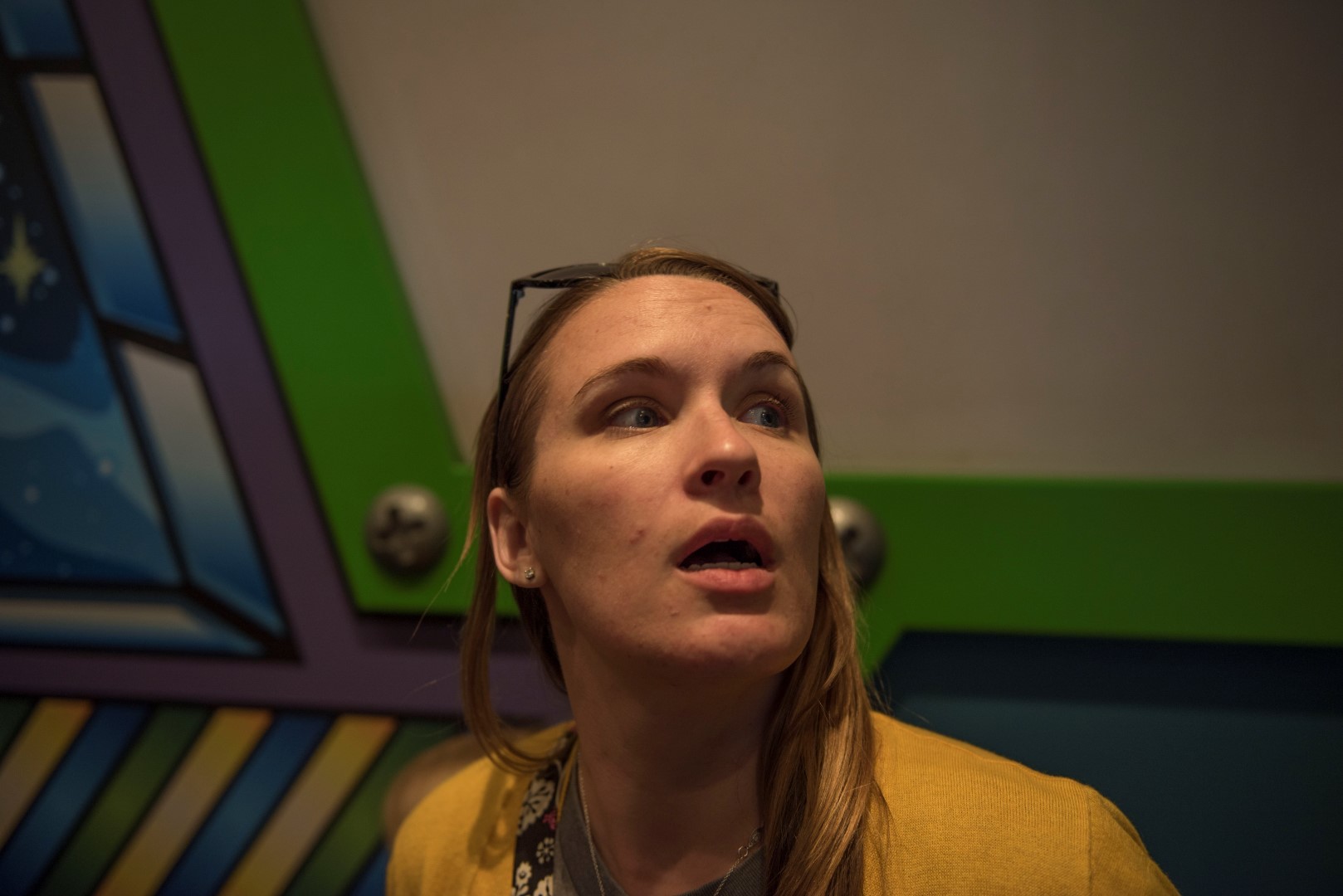 And how the two adult women spent most of the week... staring at their phones..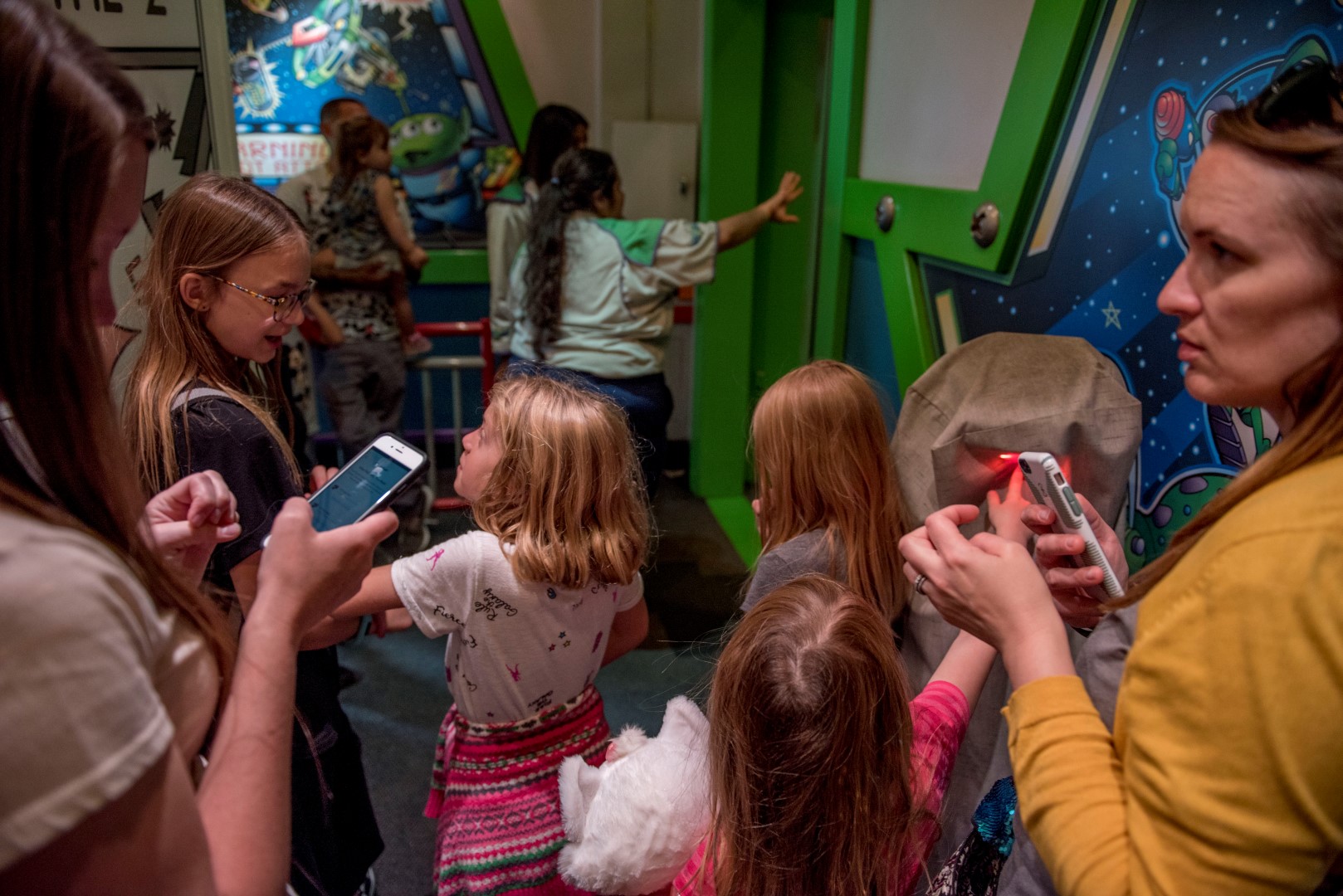 I've NEVER shot Buzz before. This will be a first..
I feel like that Claw is going to get us.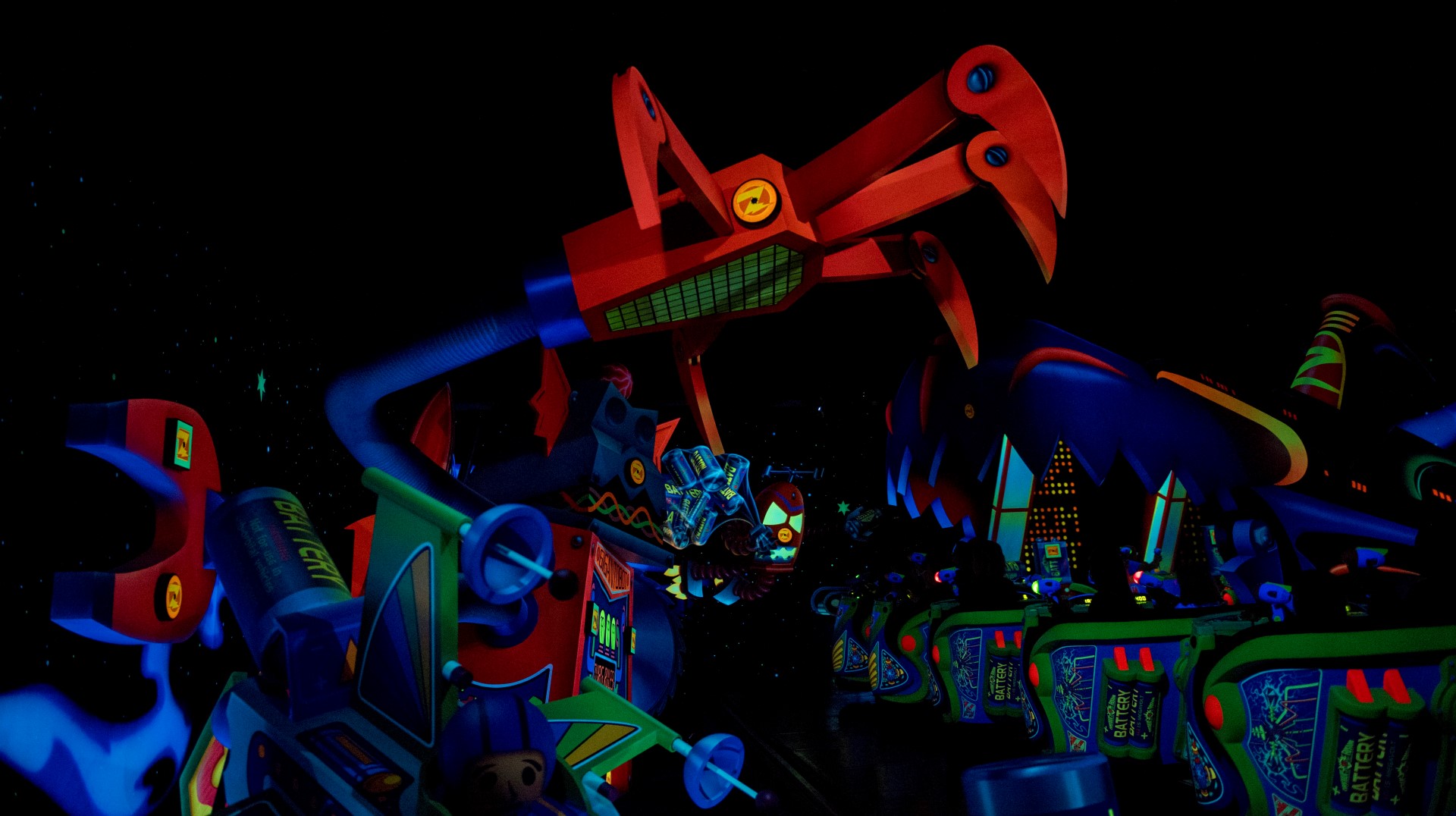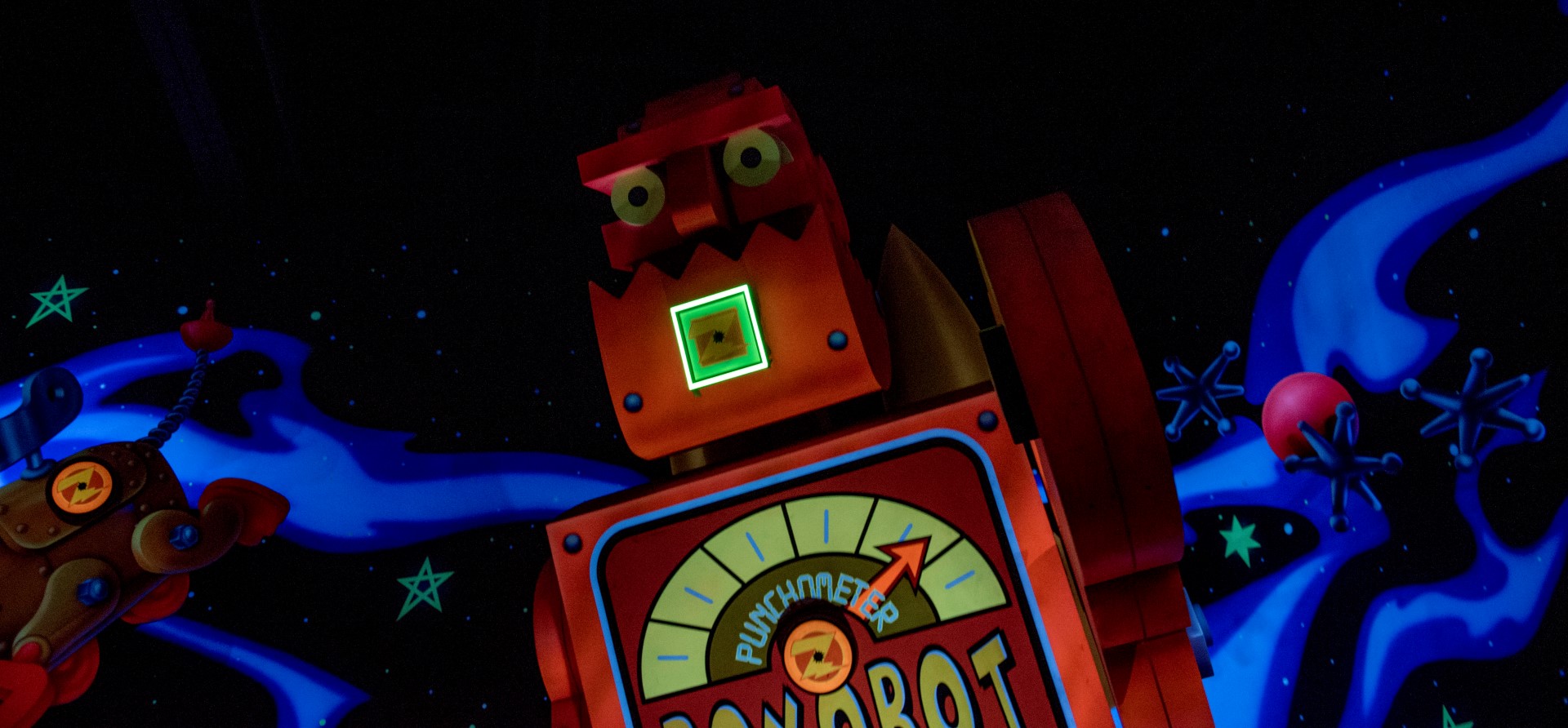 Zurg Rules, huh? I don't think so!!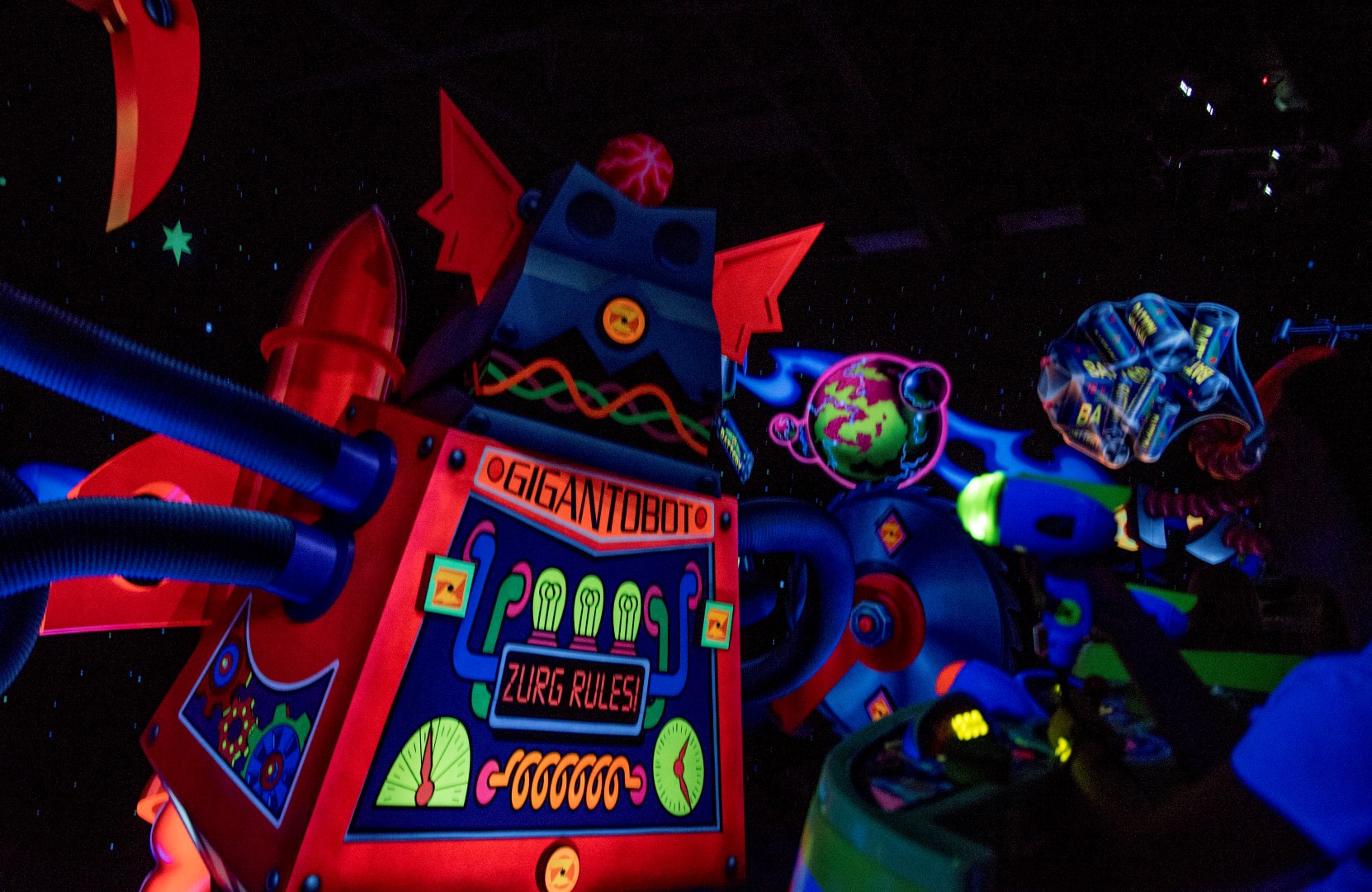 That'll be Mr. Zurg..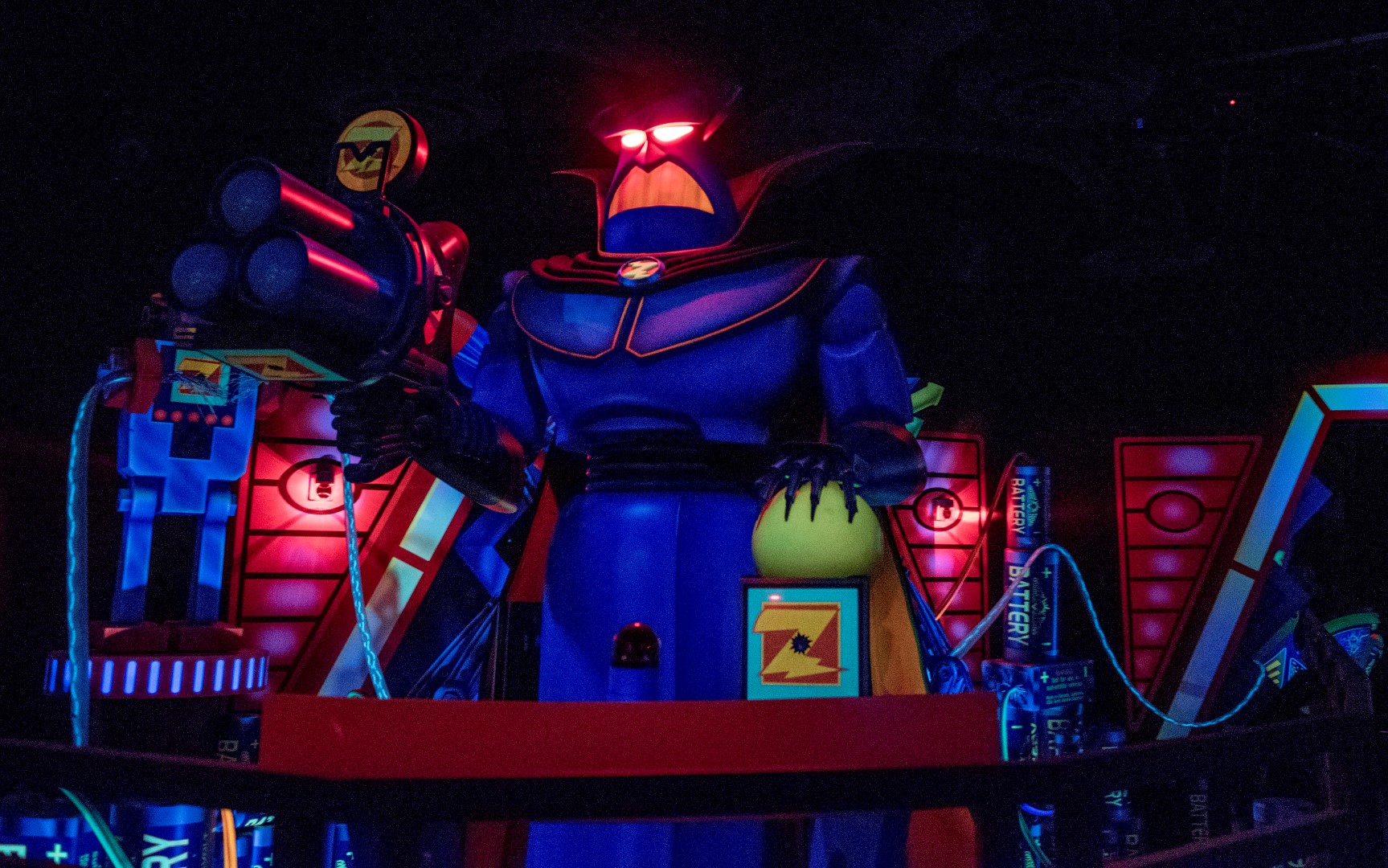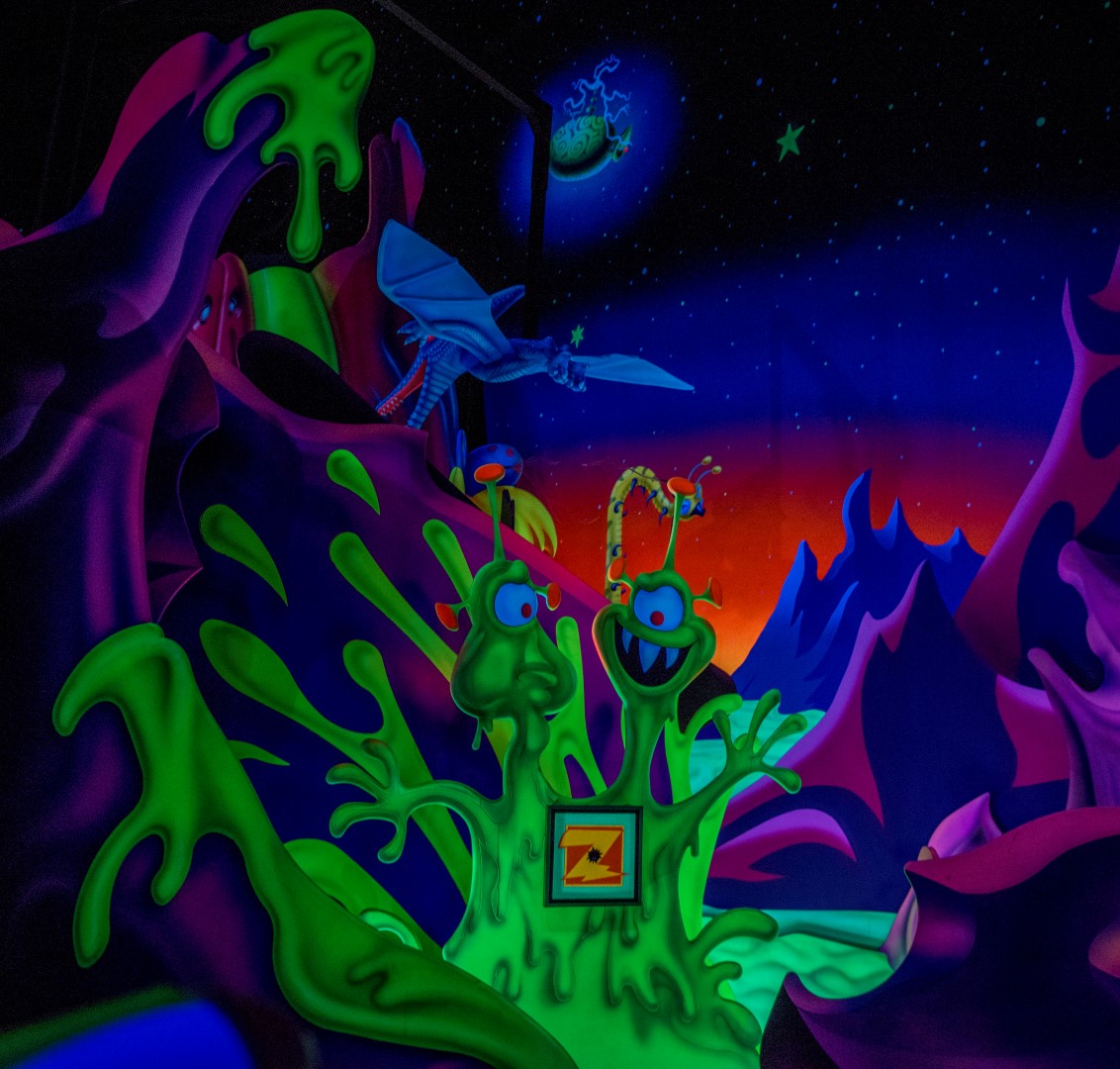 These next two are my favorites.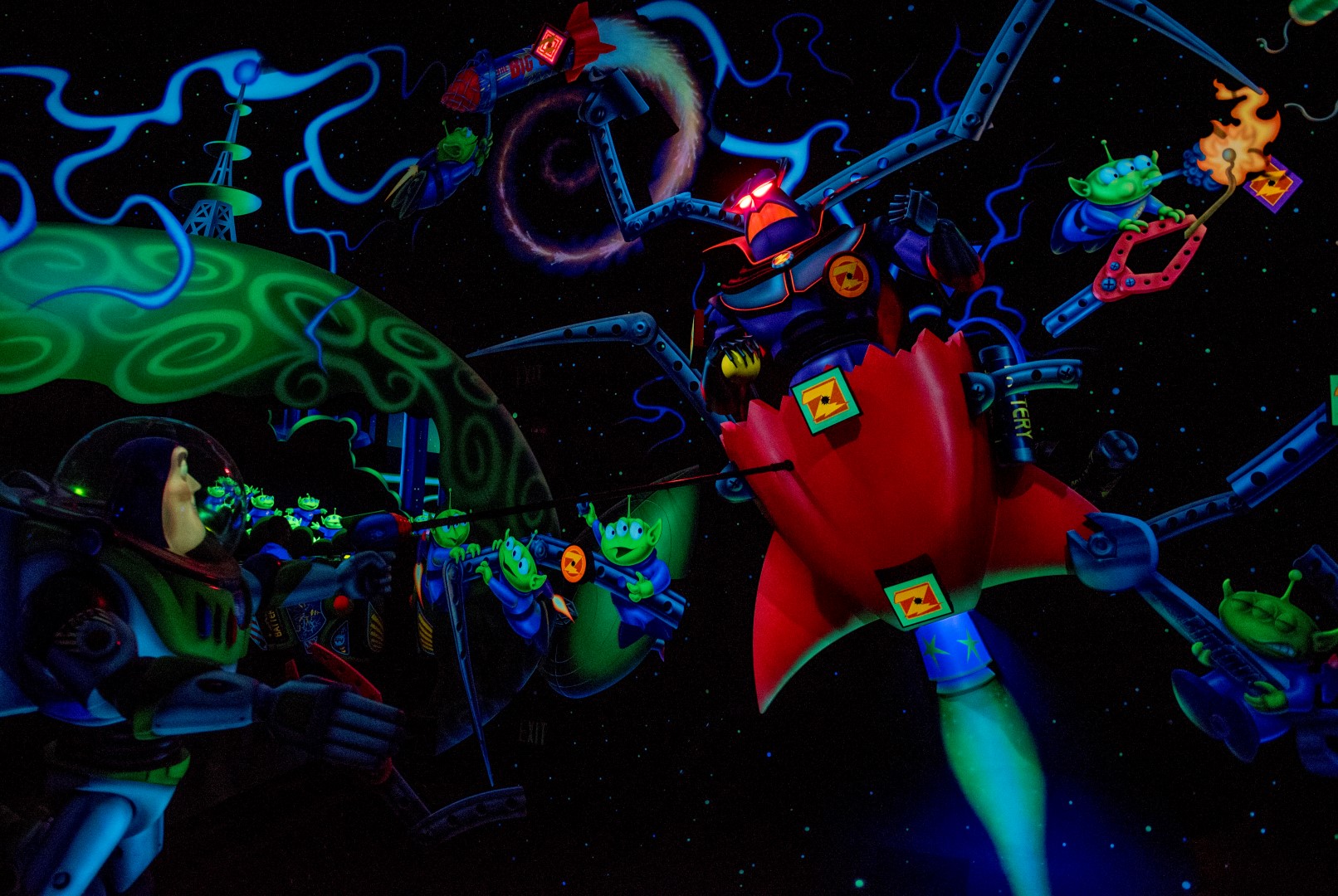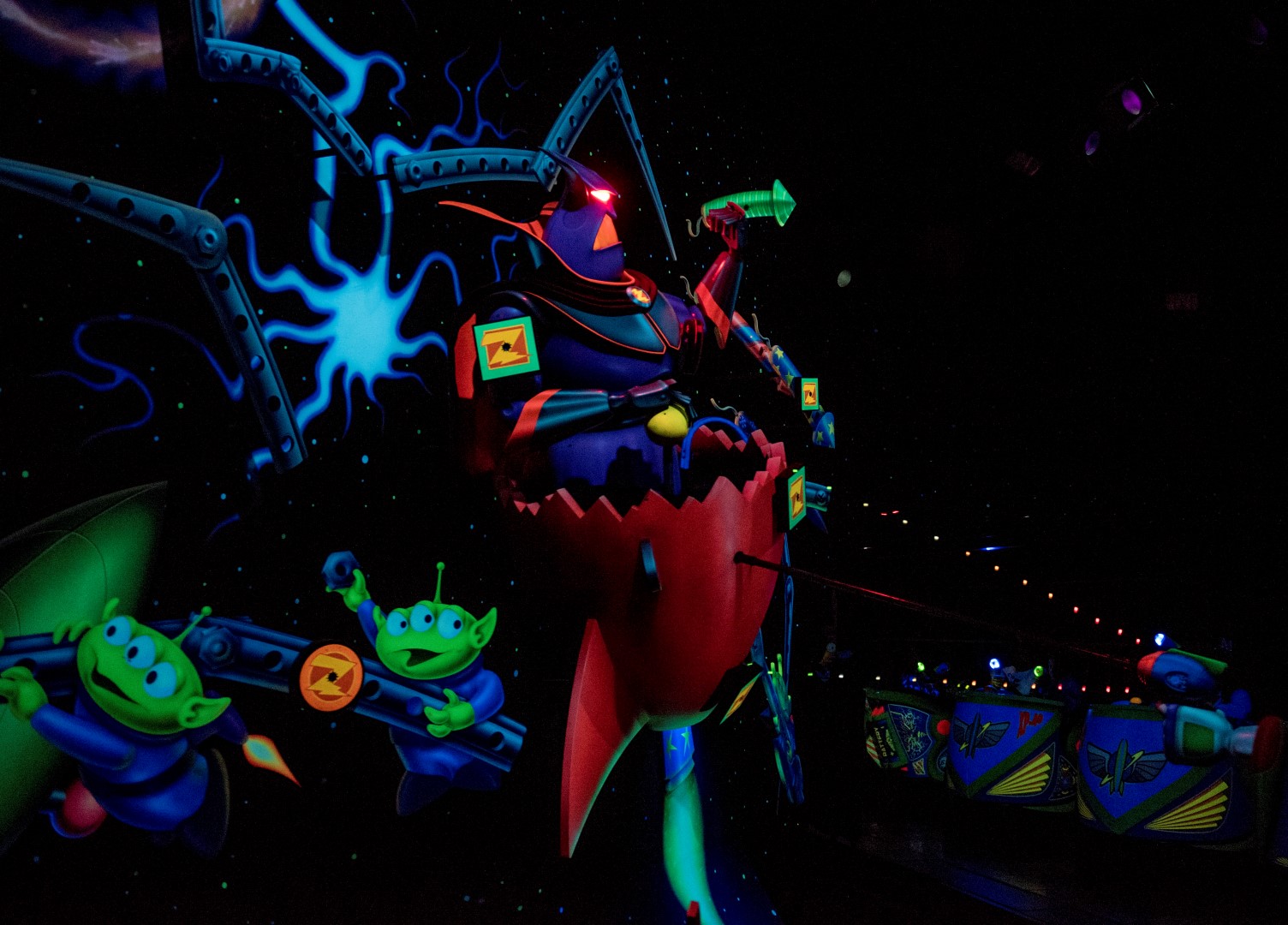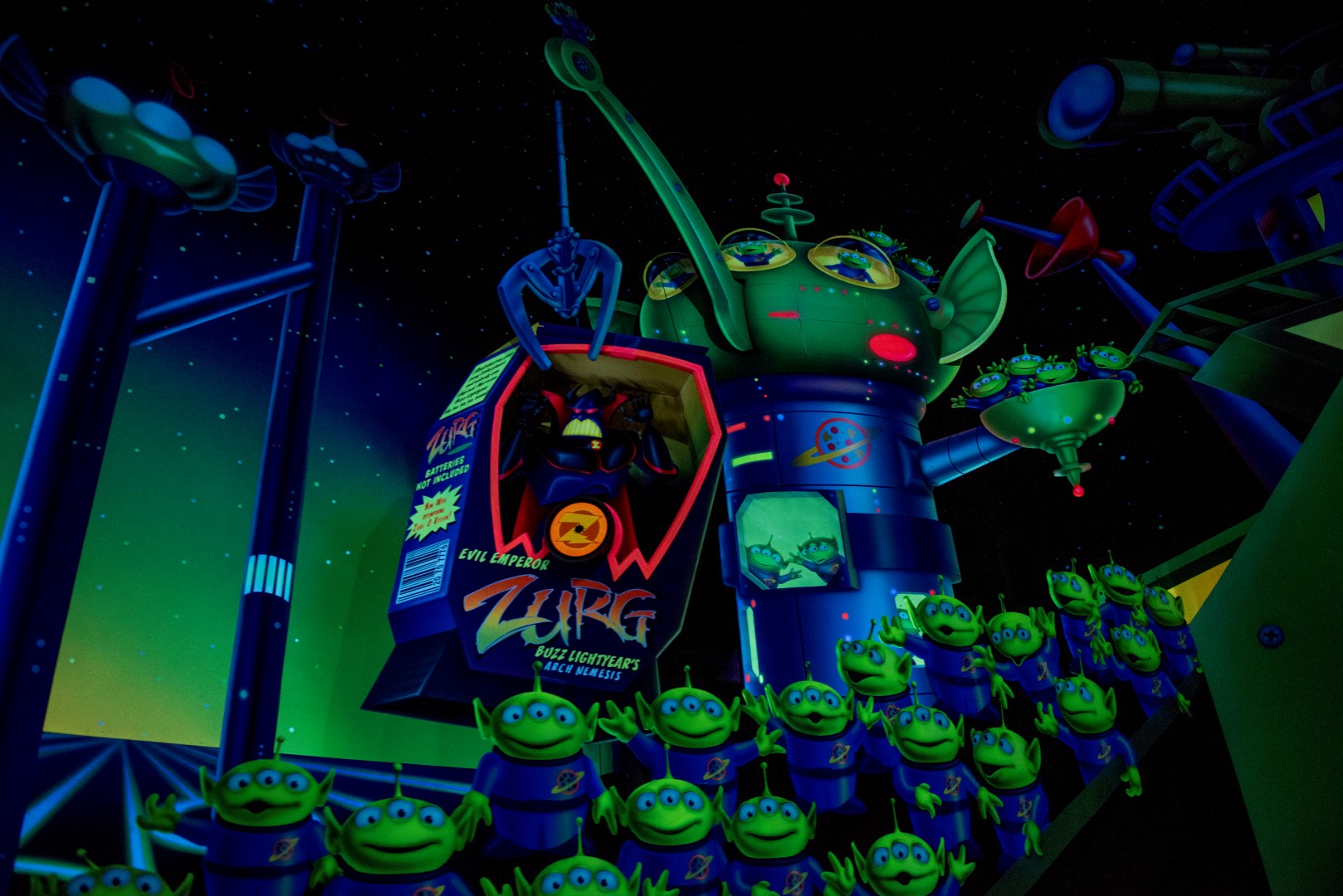 After Buzz, a quick trip on Space was in order..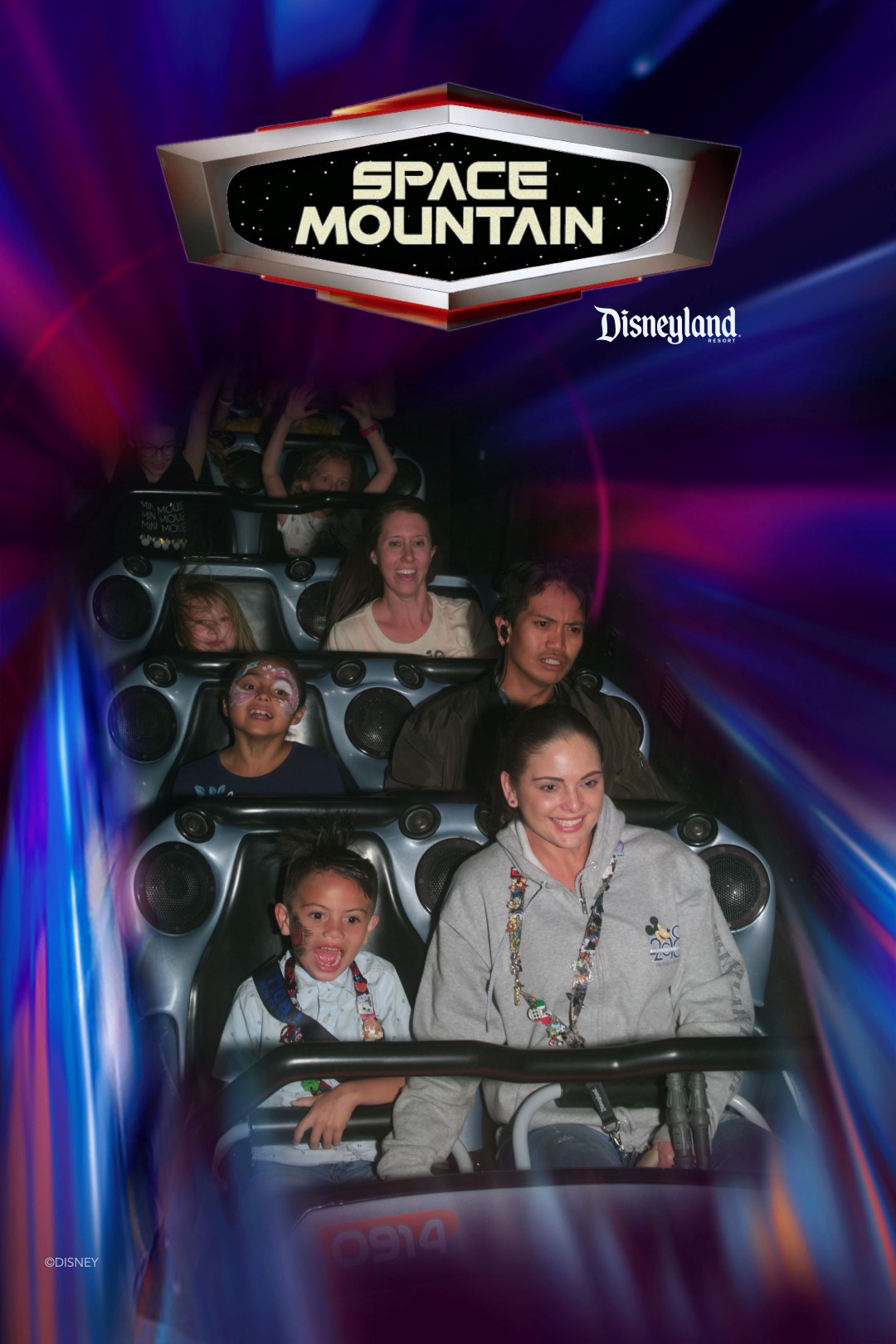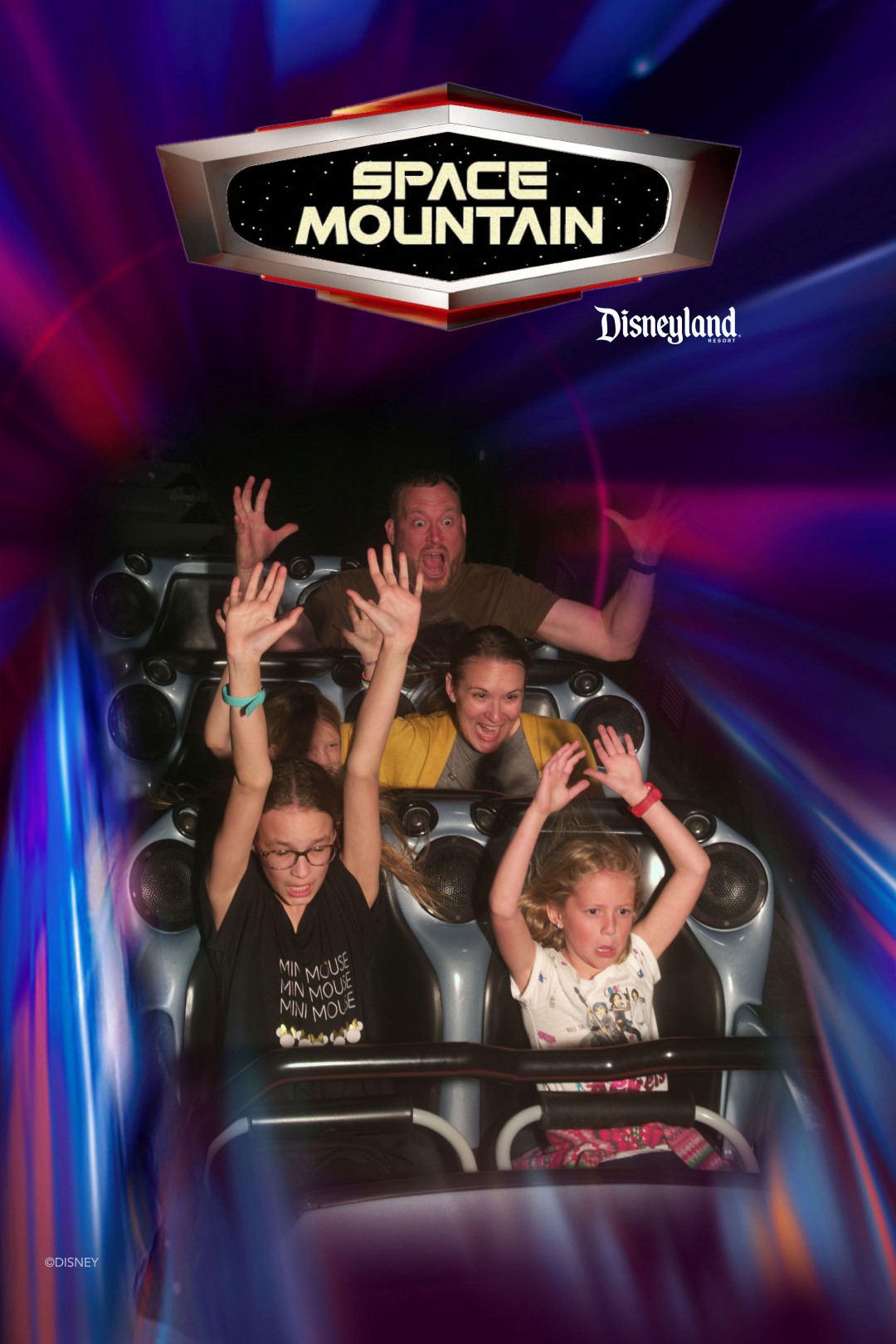 While we were still in Tomorrowland, Katherine begged me for an AT-AT popcorn bucket... I acquiesced to her request... spoiled kid. Notice my Jock Lindsey's Hangar Bar shirt... I SO WISH they had this at DLR vs. just WDW.