After RRCS, we hit all the gags and interactive elements of this part of Toon Town. Vic was first..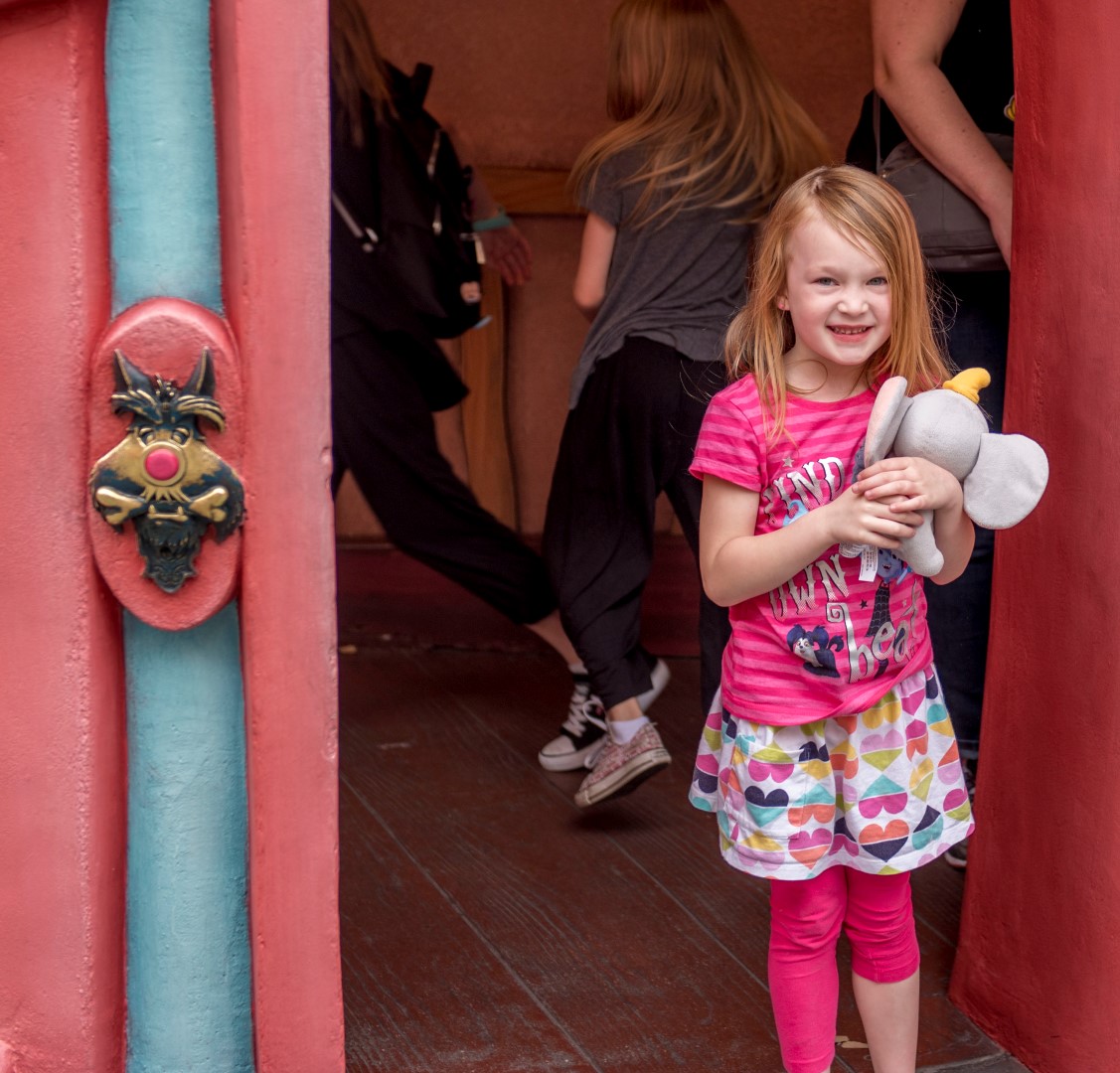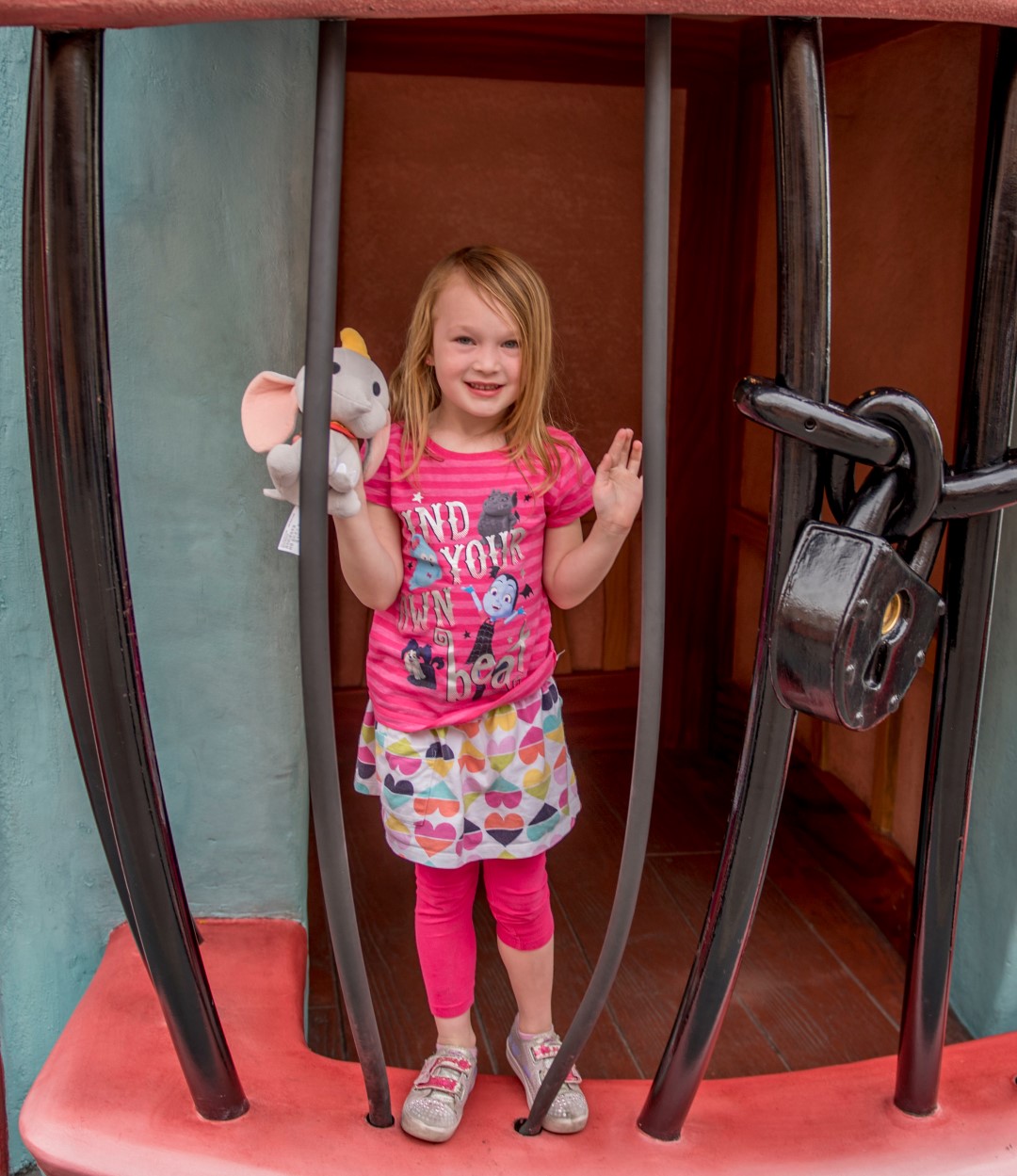 She's got some serious upper body strength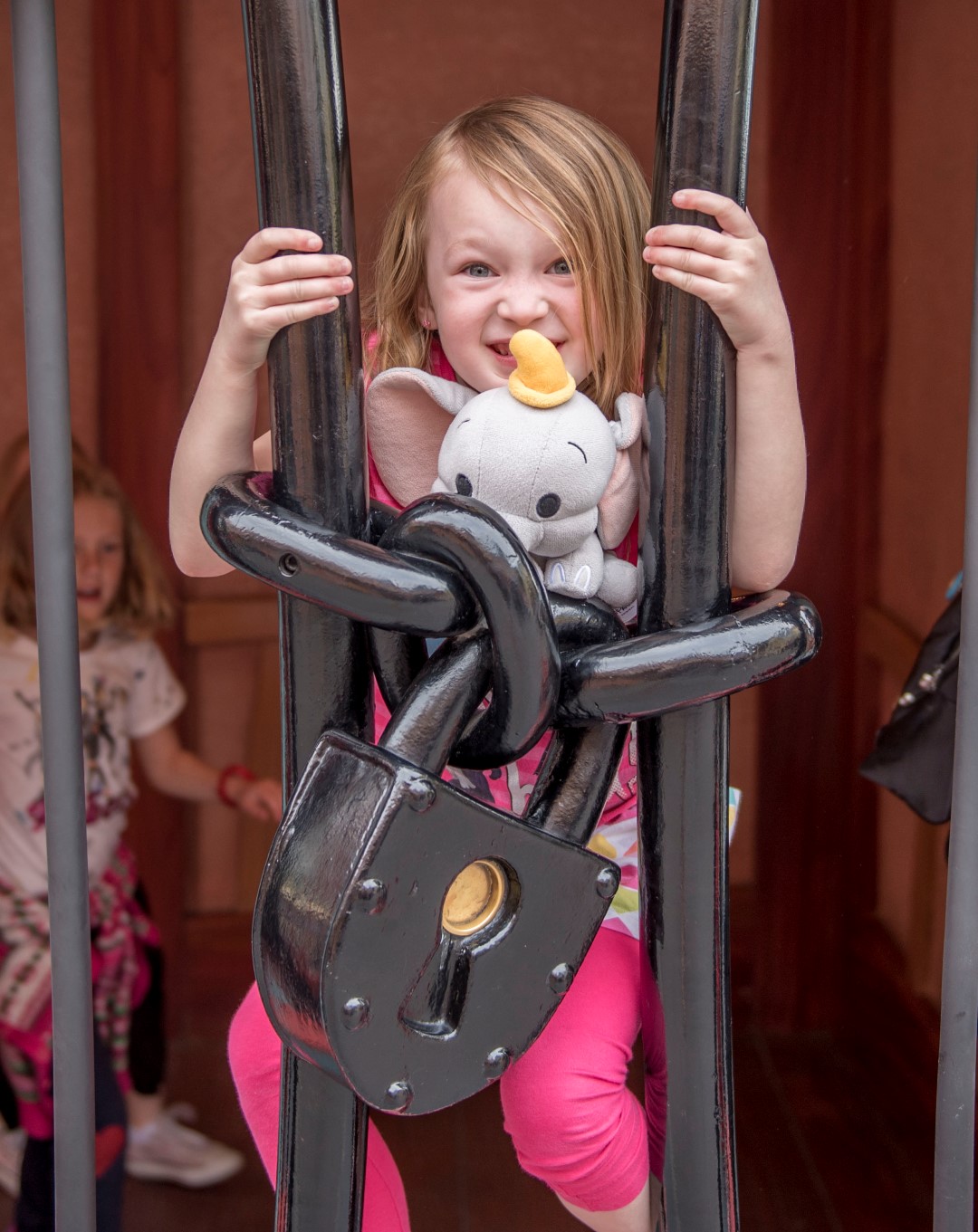 Oh Charlotte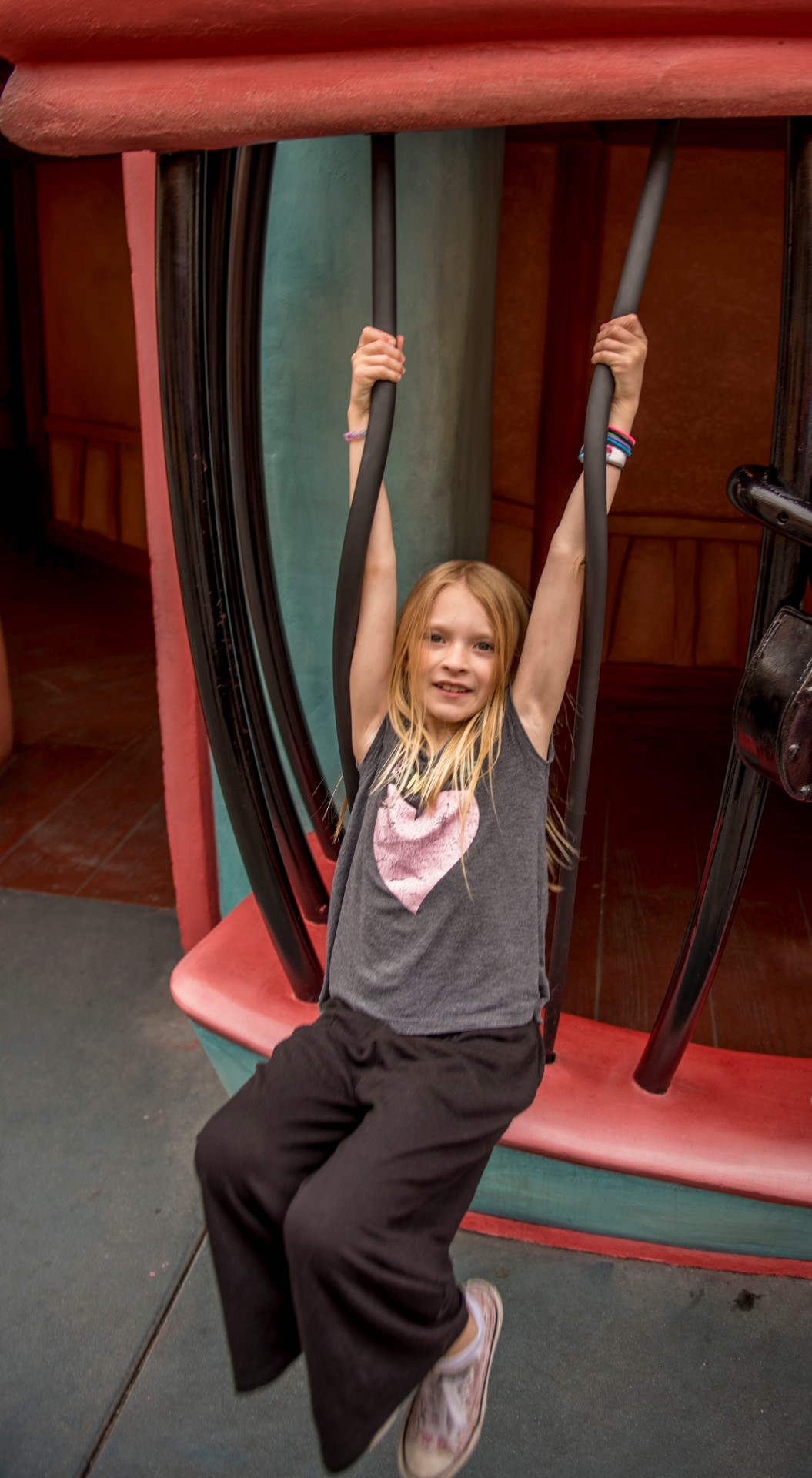 In Disneyland Proper, I think this may just be my favorite themed merchandise shop of the entire park. (For DCA, It is Elias and Company when you first walk into the park) I could hang out in here for hours just admiring all the details.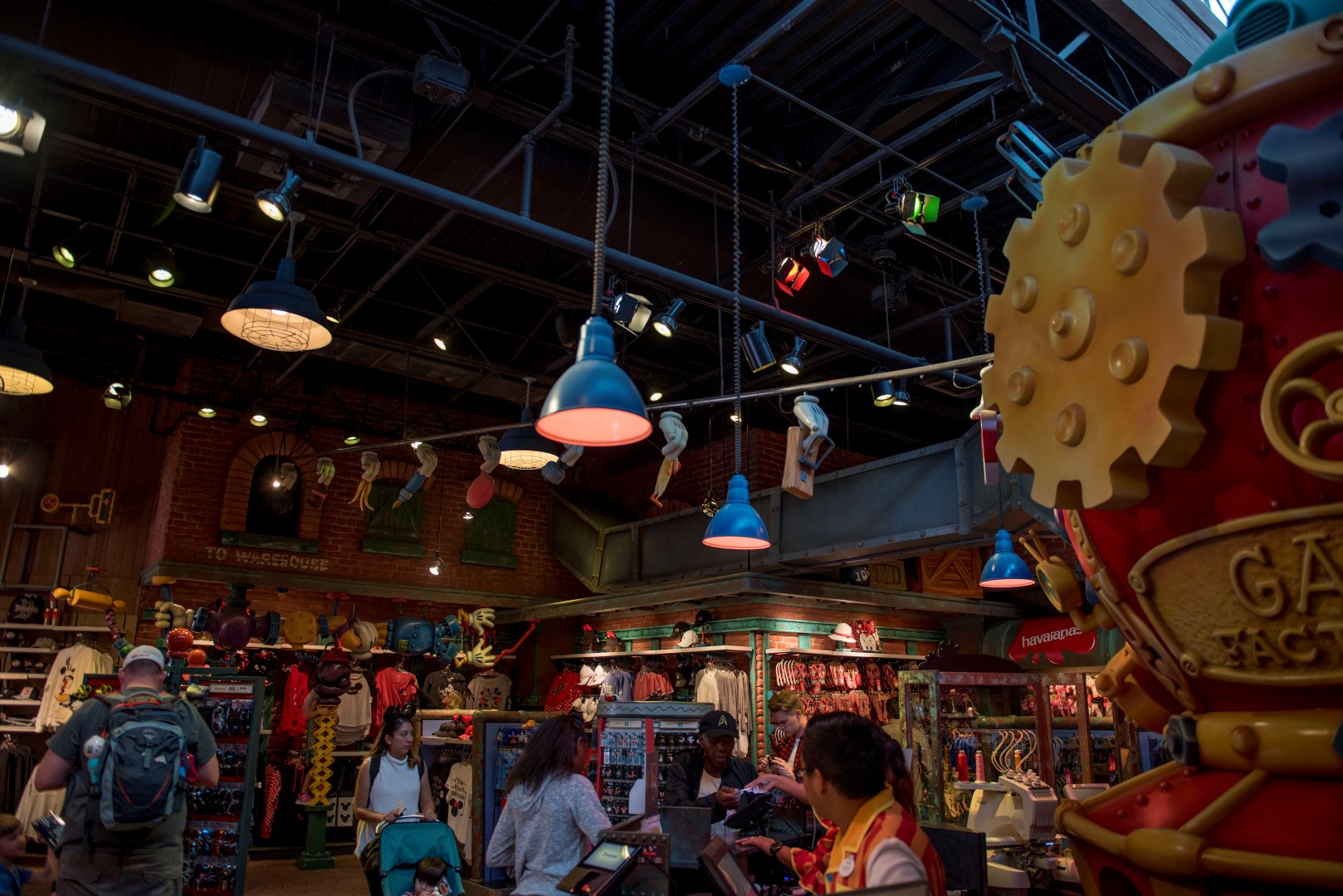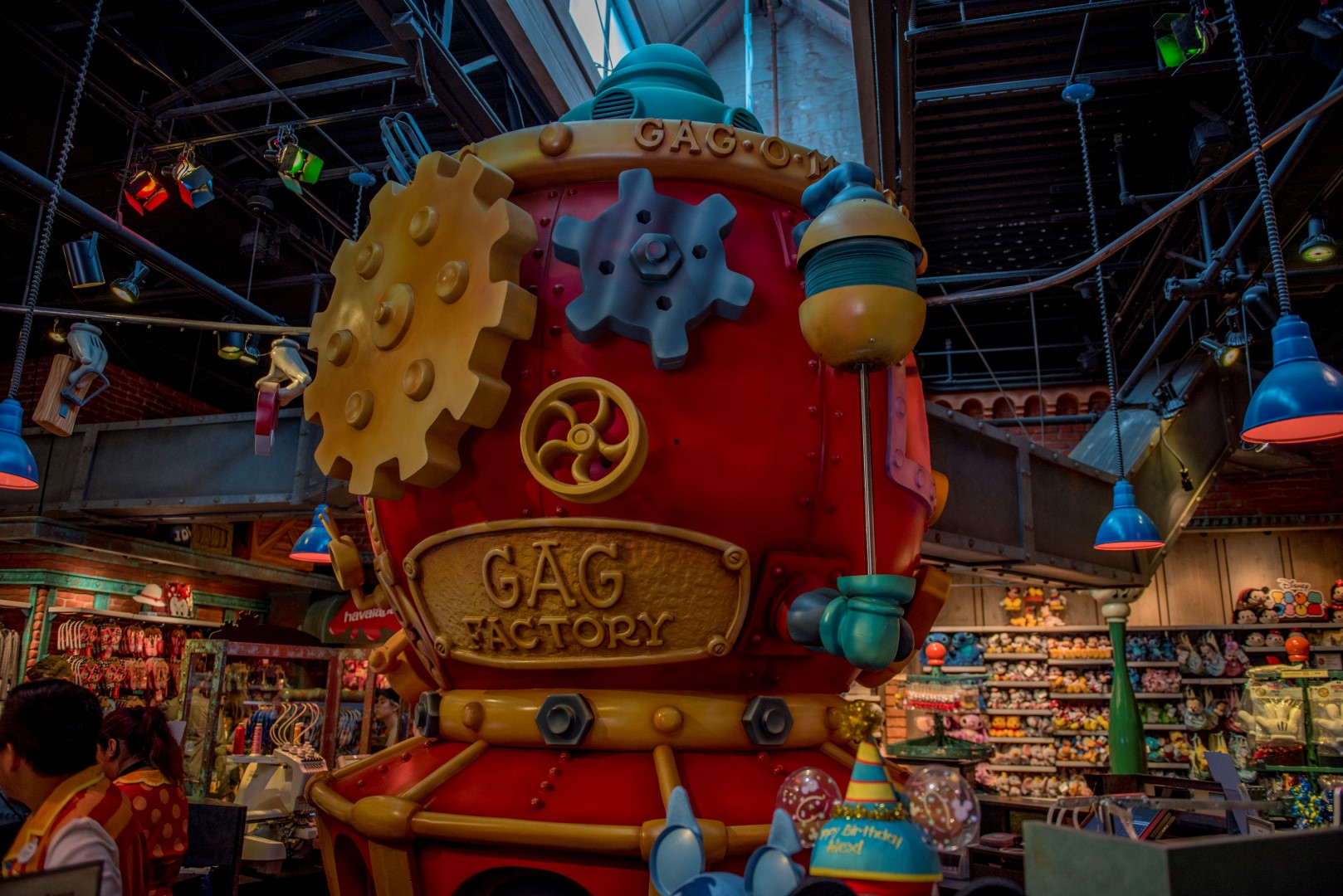 For those who have never been (YOU REALLY NEED TO GO), there's a overhead conveyor which transports the gags as they come out of the Gag Factory Machine. It's magic.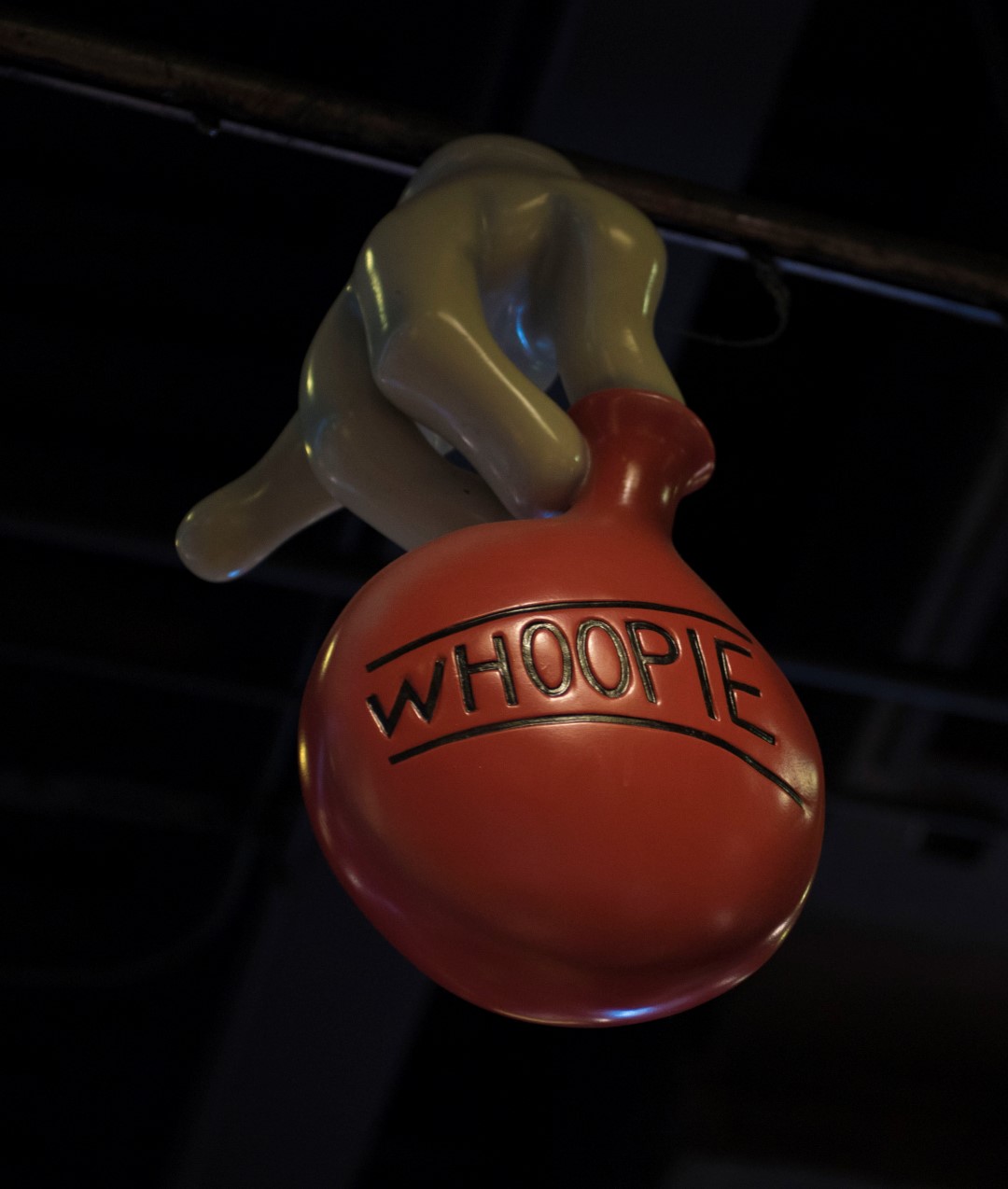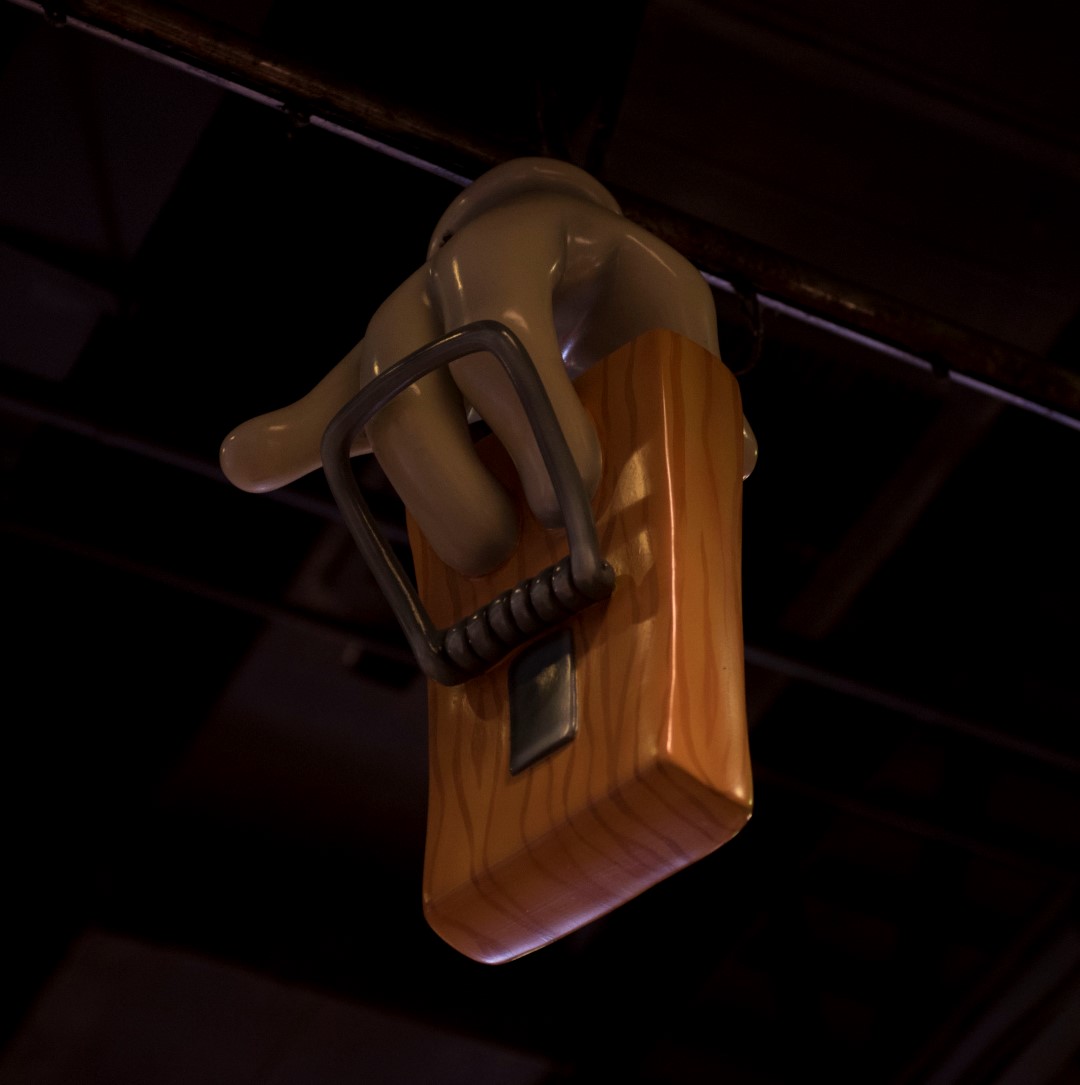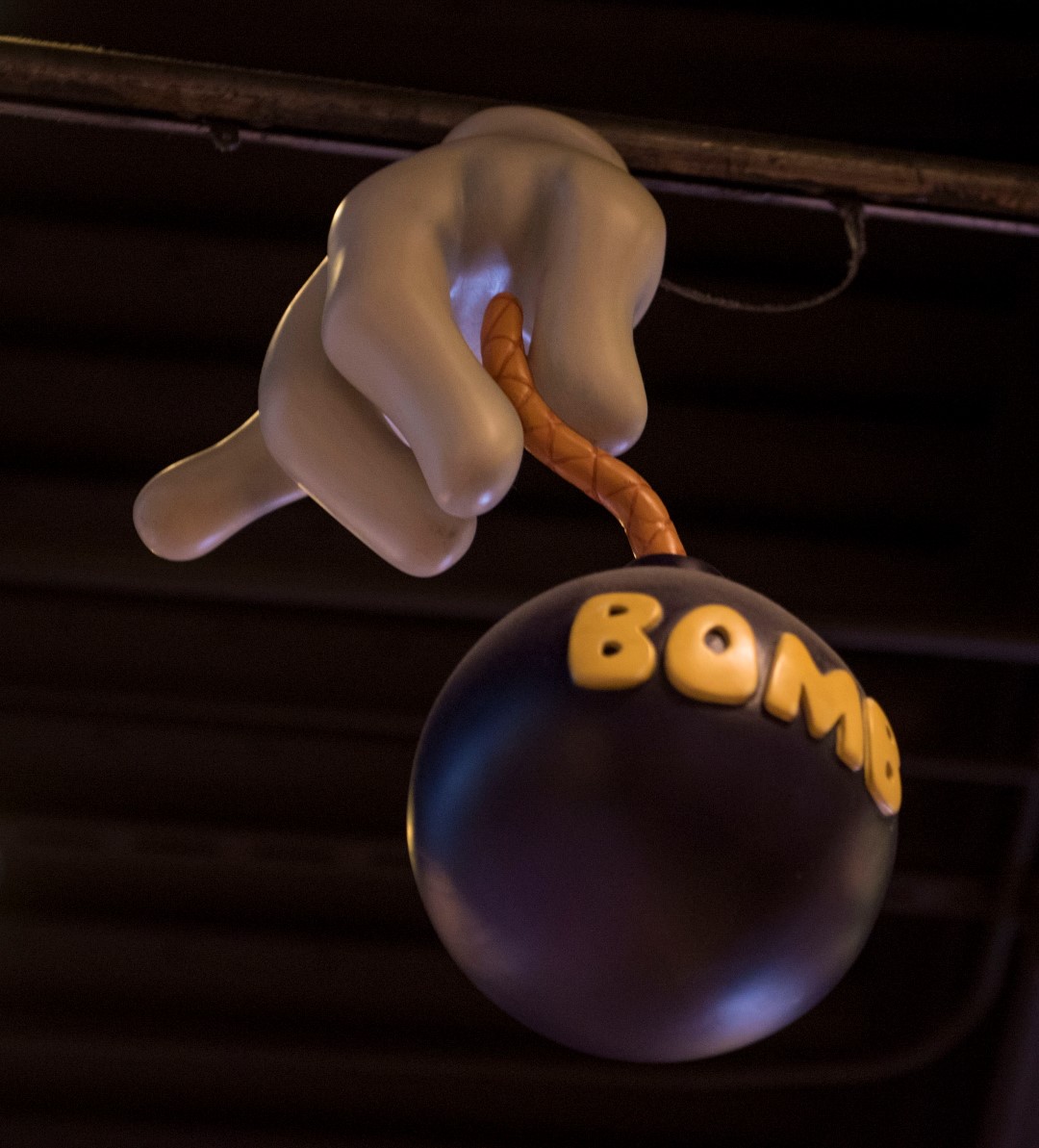 Heck with Carpe Diem, it's Carpe Gag 'Em here!!!

OK this is just awesome...An anvil on a barrel labeled FRAGILE!!! Flies in Ice Cubes, Random Mouse Traps, a Shaggy Dog in a box, and the best part... Stand Up Routines... which need to be placed up... but are upside down. This is serious Dad-joke territory and I love it all.

The Tall Tales... in a TALL box!!! The One Liners... as ONE LINE. An exploded exploding cigar.. Riddles... RIDDLED WITH HOLES... the Punch Line... Which PUNCHES YOU!!!.. and an ode to Jack and the Bean Stalk.. the Singing Harp.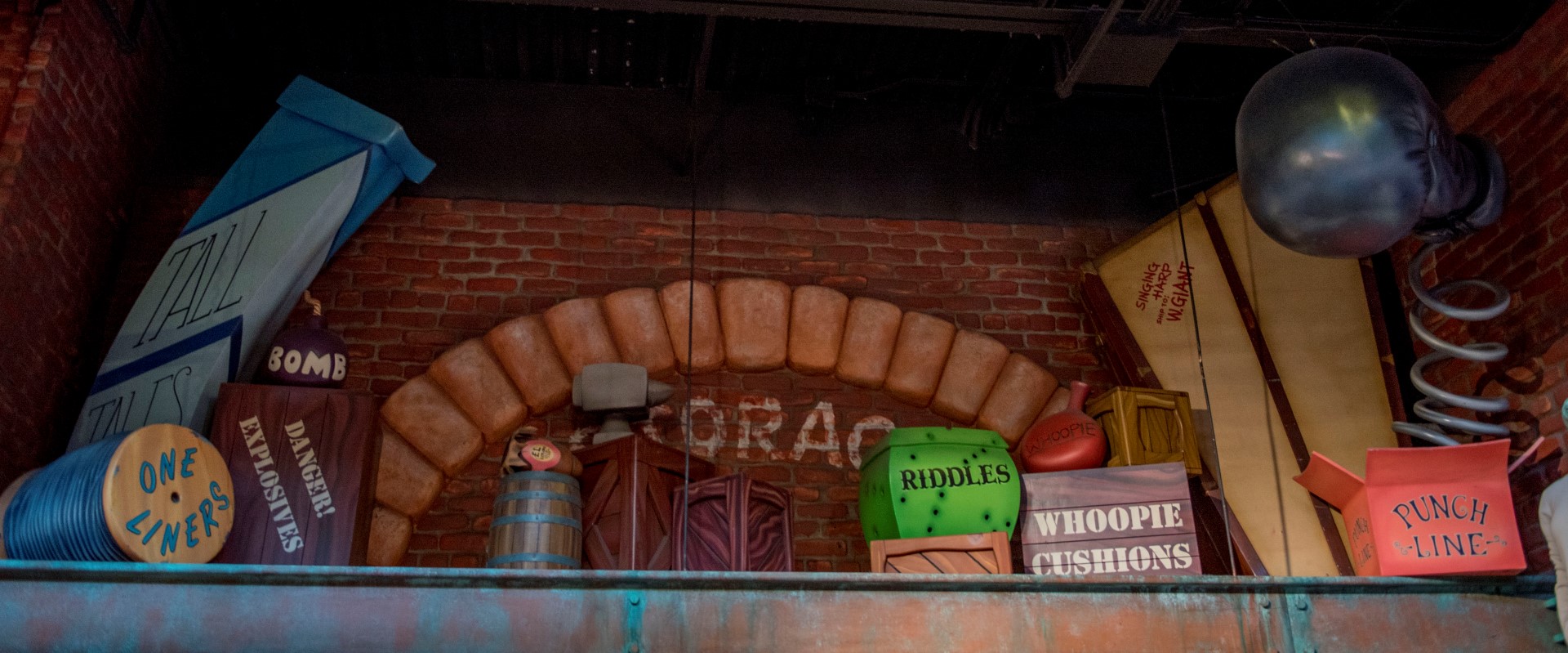 I love how even the lighting sconces are gloved hands... ATTENTION TO DETAIL.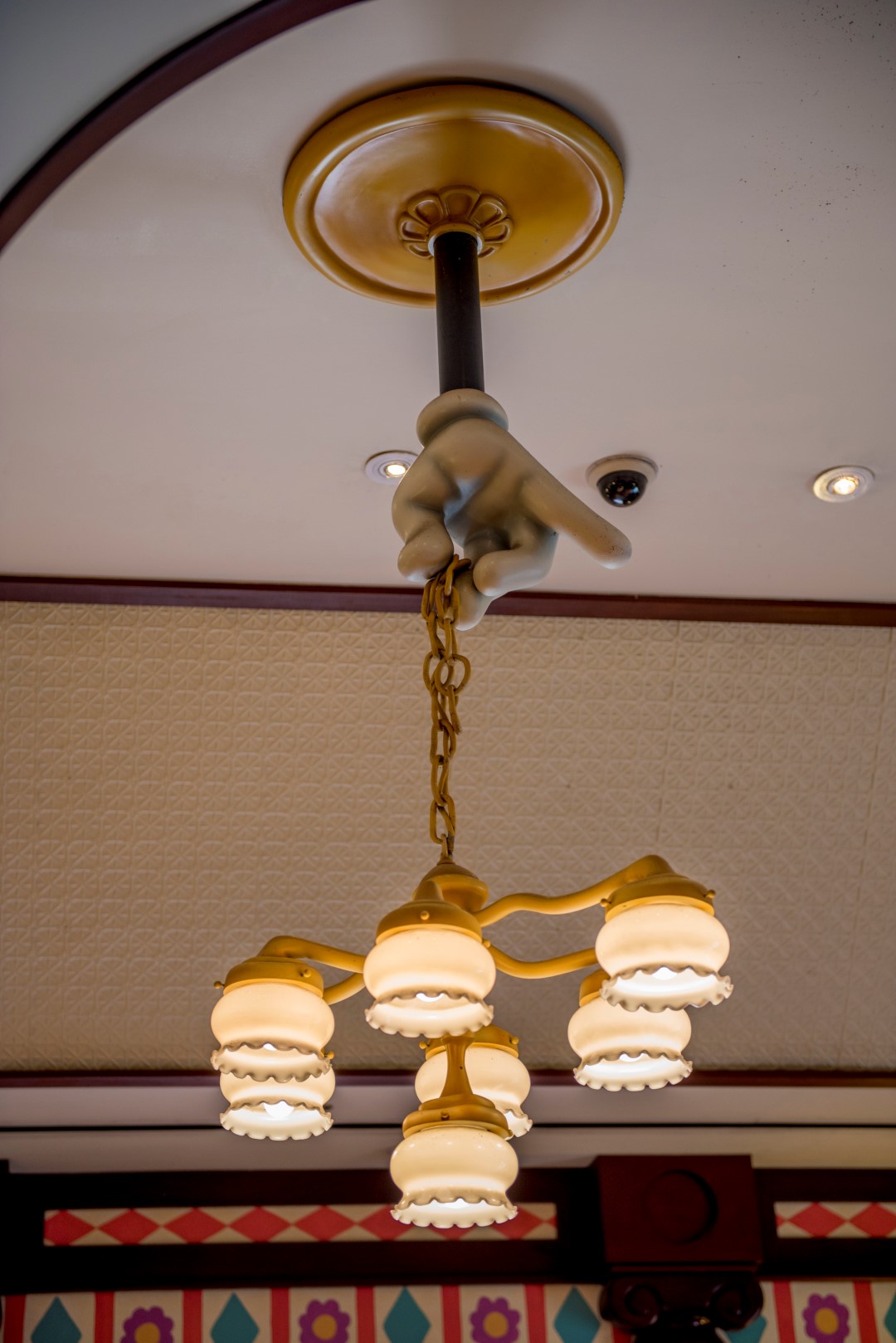 A close up of one of the gag flies in the ice cubes..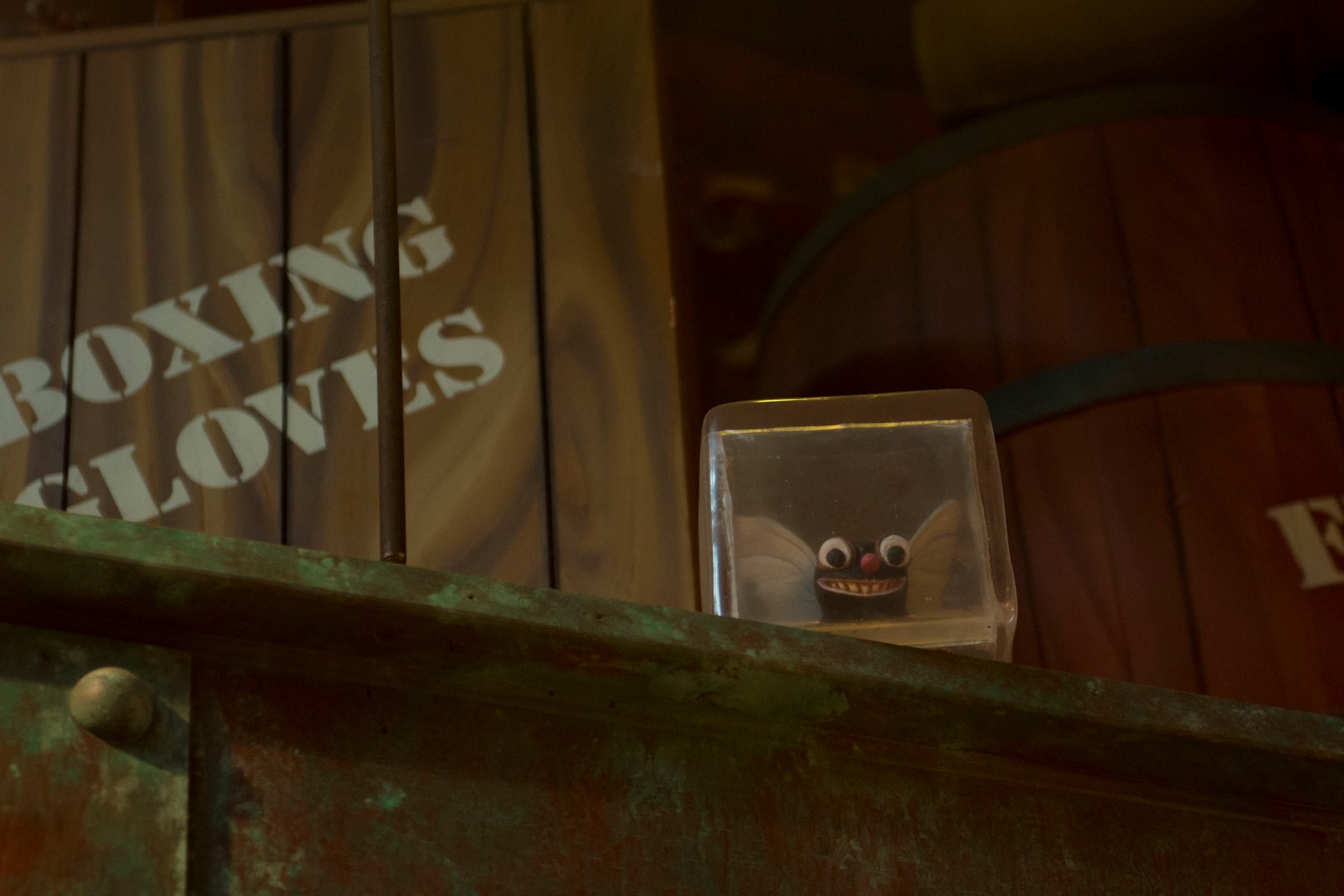 A crate of Banana peels.. A 100# barbell. Rubber Chickens on top of Overused Gags (that in and of itself is Hilarious), another "This side up" crate upside down. A barrel of noses... so good!!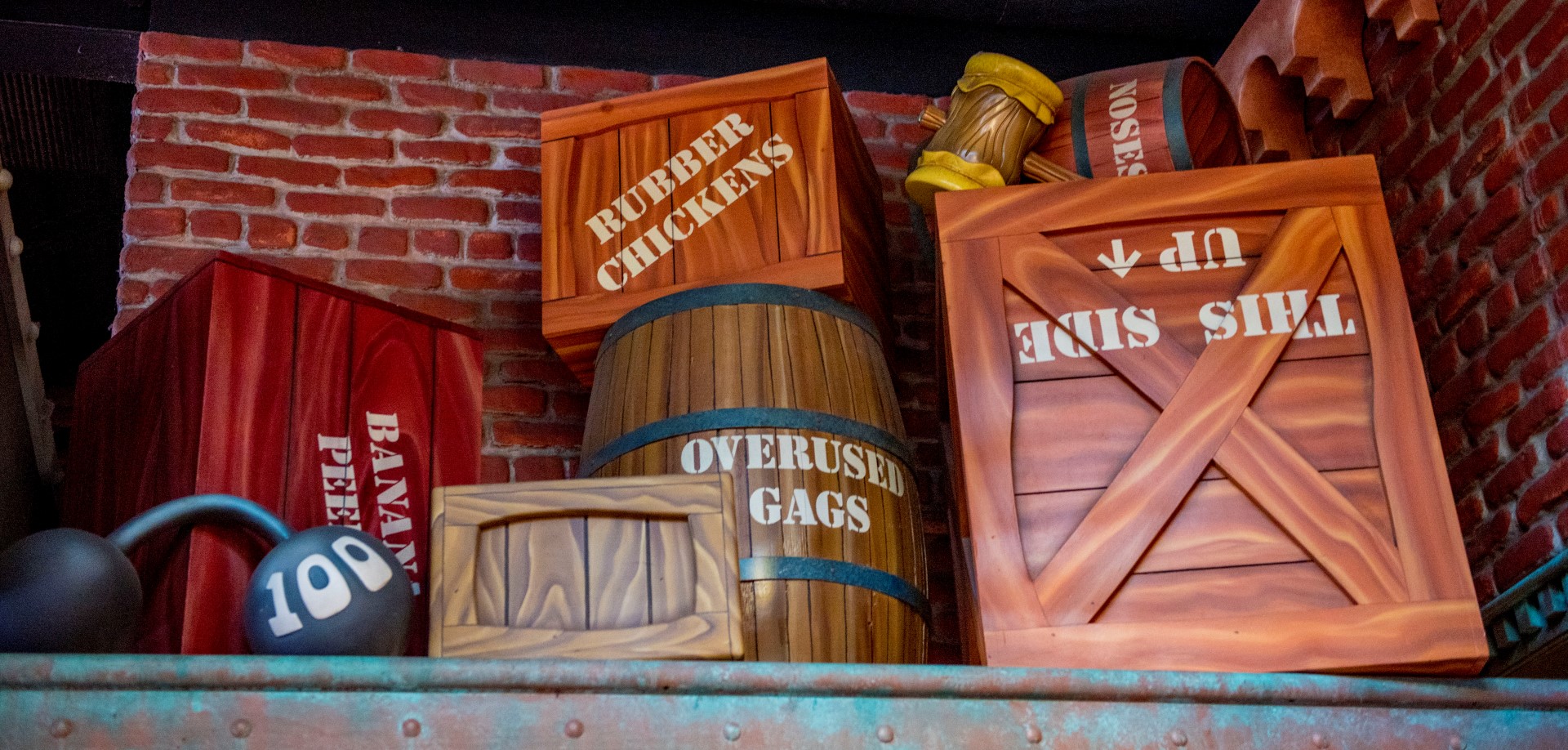 Back outside, Toon Town simply is CHOK FULL of Amazing detail. It's honestly one of my favorite themed lands after Adventureland and NOS. I don't know how any TRUE DISNEY LOVER could ever hate it.