Wolfette insisted we get up with the birds this morning and head to the Park to see Miley Cyrus filming a song for the ABC Christmas Special to be aired Christmas Day.
We arrived at the Parking Structure at 7AM and made it into the Park right at 8AM. Almost the first thing we see is:
The queue about an hour before the start of the filming: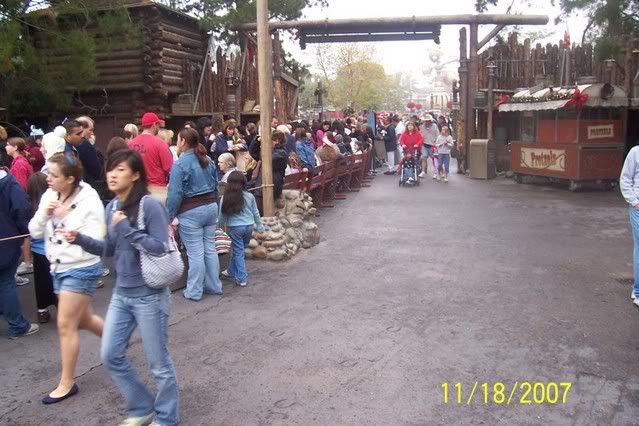 Setting up the stage area: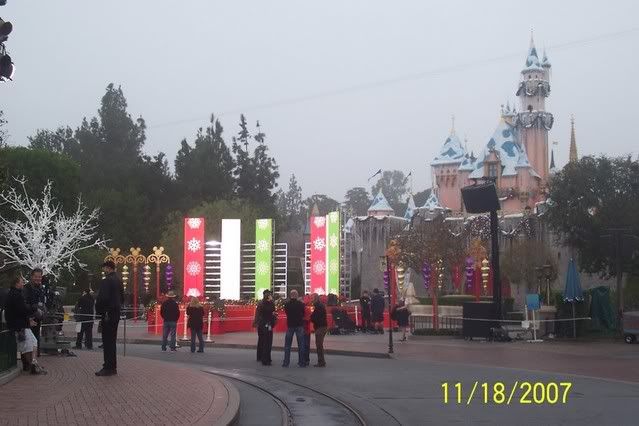 Wolfette ready to go: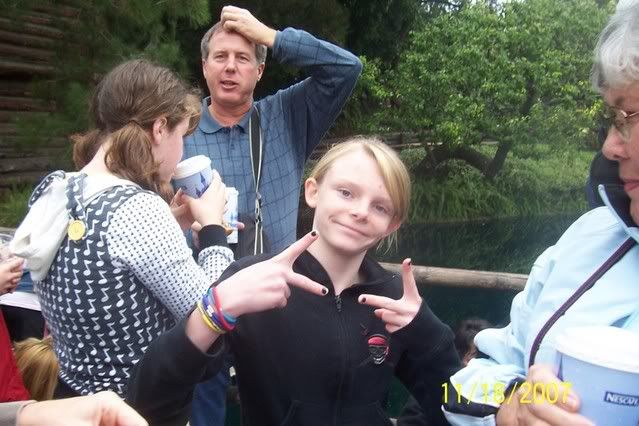 Wolfette was lucky enough to be in the first 50 people in line and got to be in the "filming circle", which is right in front of the stage...what a treat for her!
Here's a couple of shots of Miley: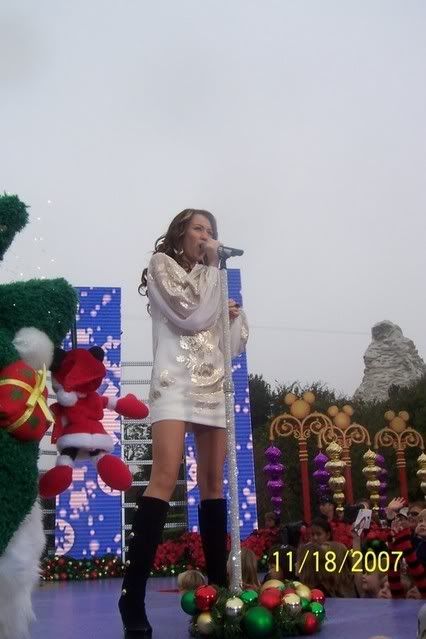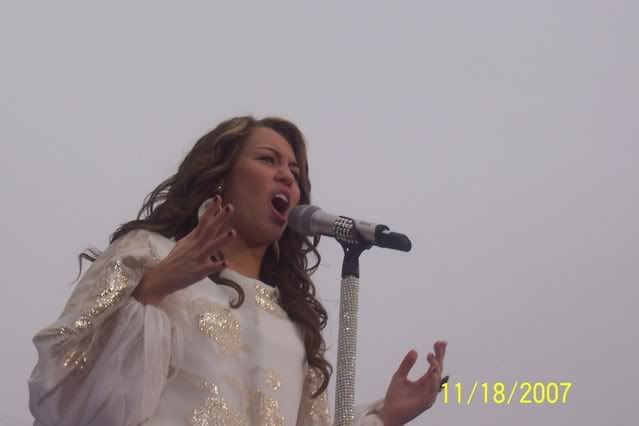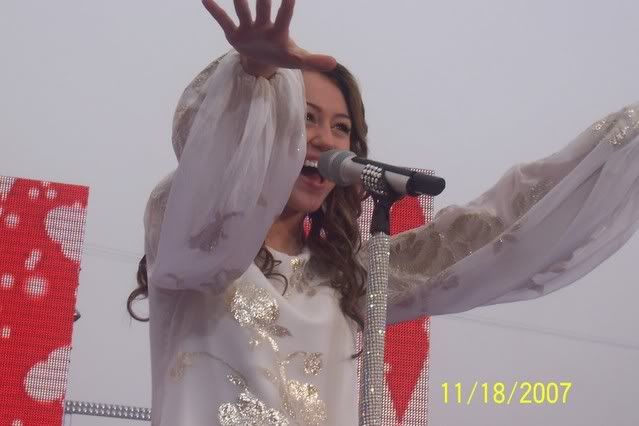 Wolfette took about 100 shots but they we basically the same...over and over again!
I just stayed out of the way and listened, but it sounds like Miley's portion of the show will be well done.