After we were kicked out (graciously escorted even though the park was still open), Char was just outta steam. We ALWAYS do Pirates on the way out... this time would be no exception.
How I kinda felt full of food and booze... what's my next move..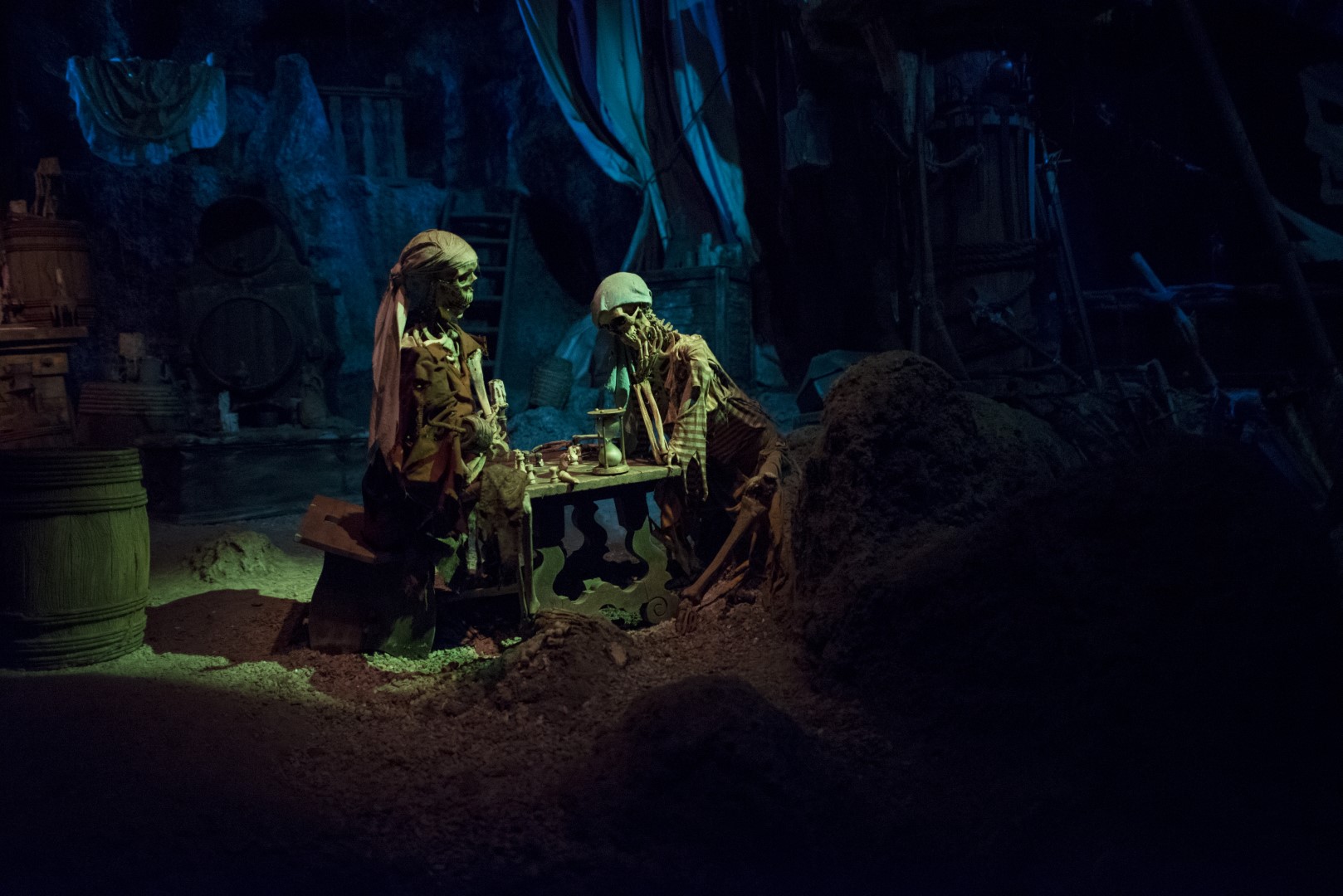 This new vignette.... I love it so much.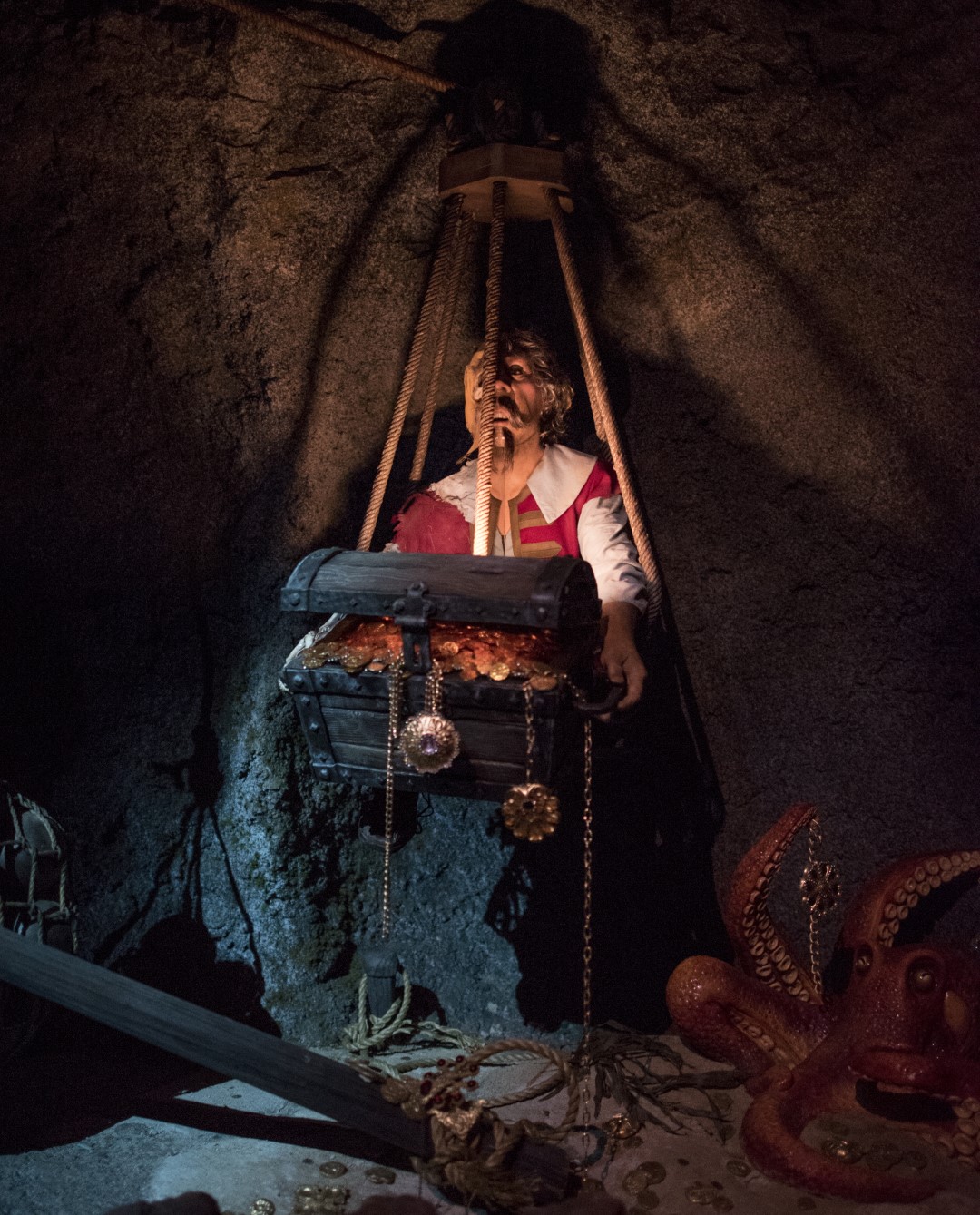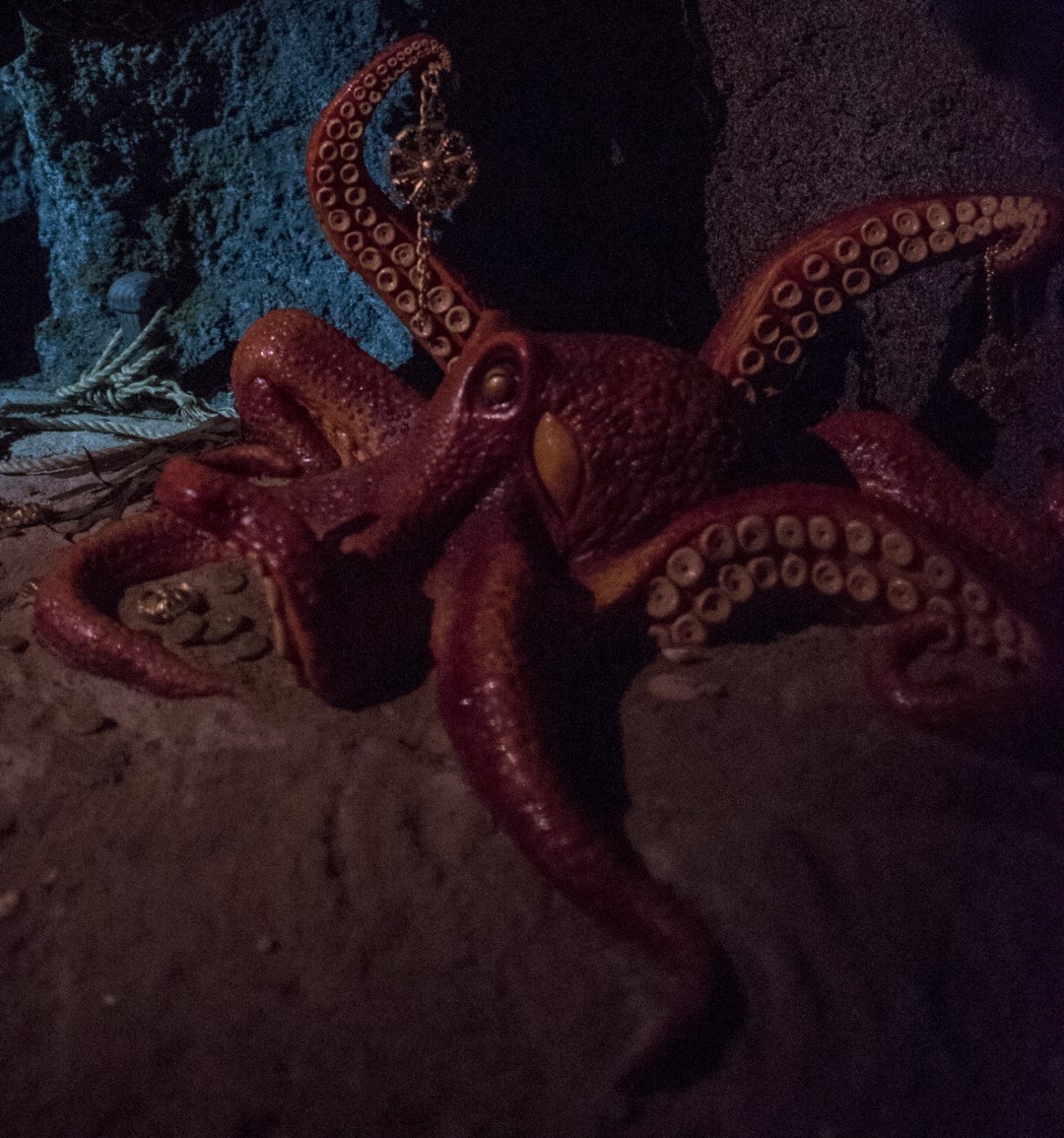 Obligatory pic of 21 Royal behind us. I took this same pic after my first trip to the club....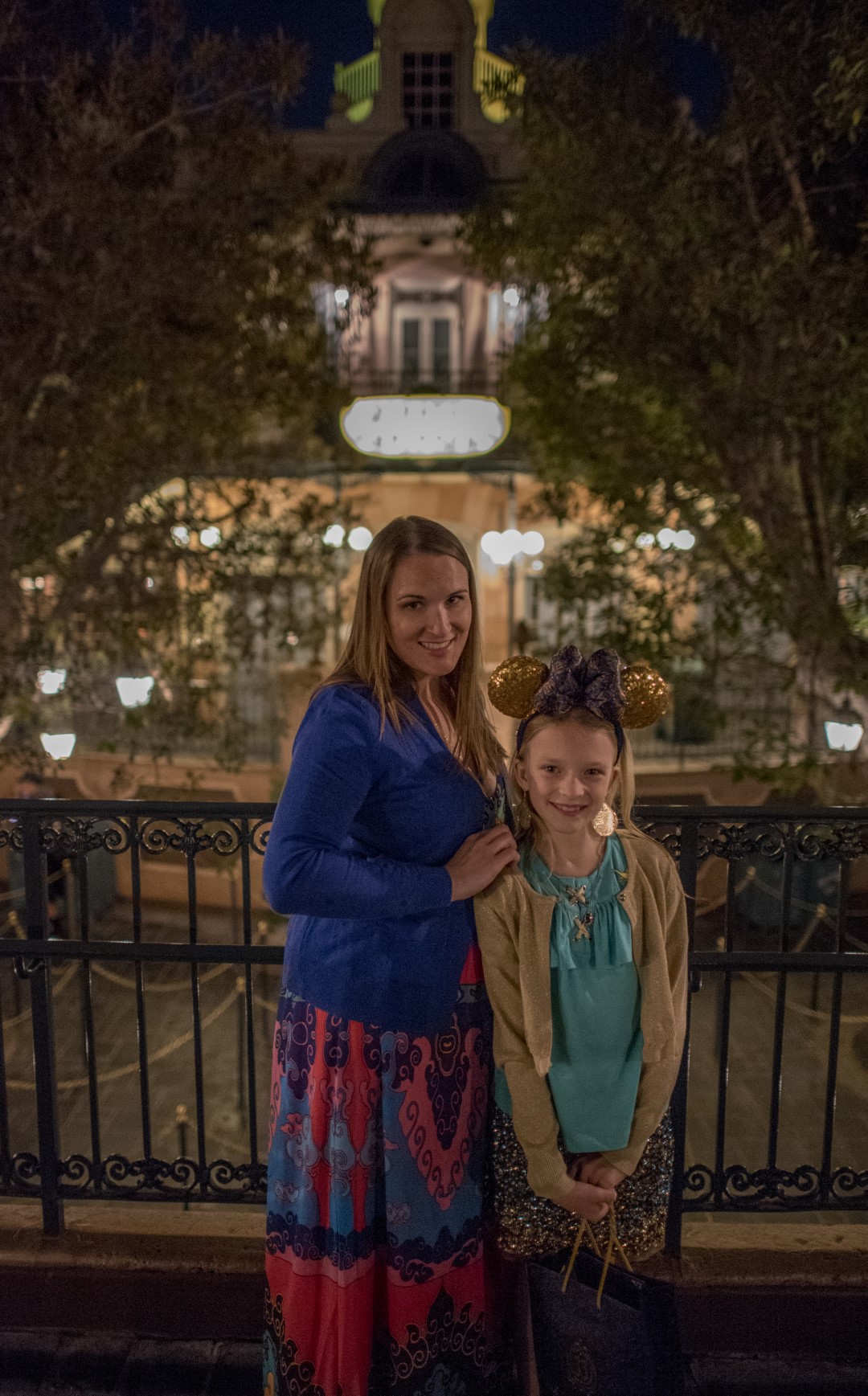 As much as I HATE that Tarzans treehouse displaced Swiss Family Robinson, it looks OK this time of the night.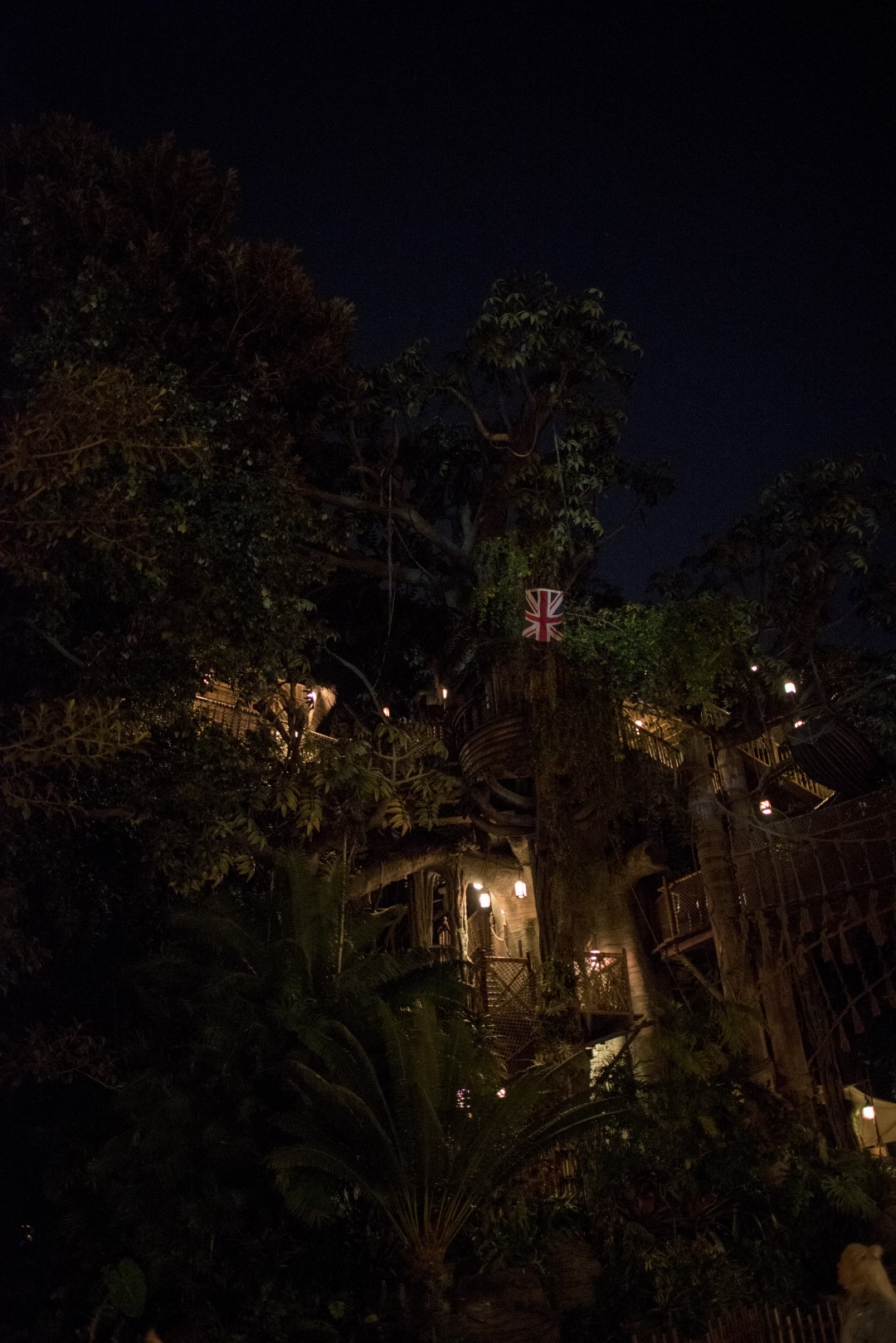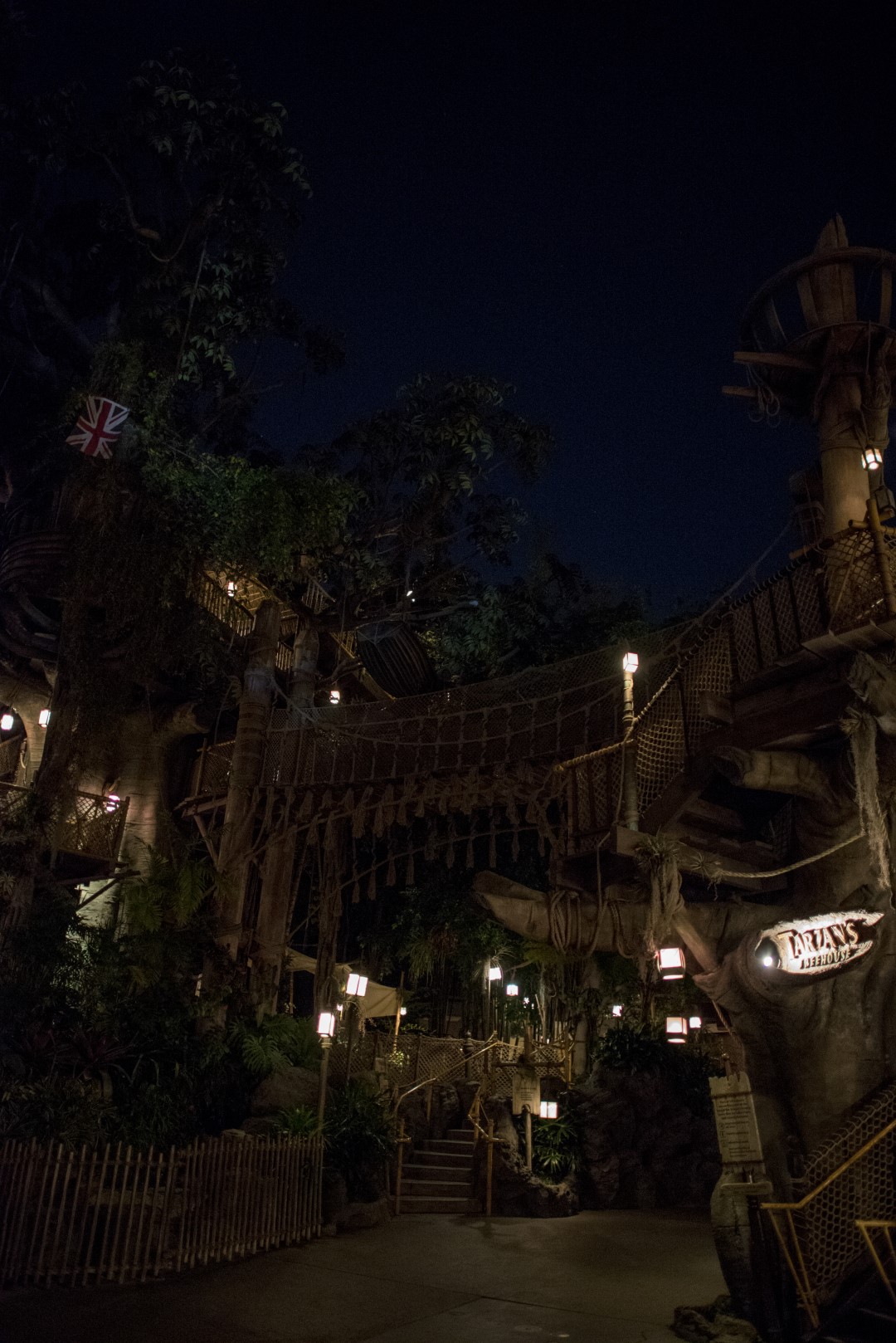 Given that we were bounding.... A stop at the Emporium's Macy-esque windows was in order for the Aladdin one...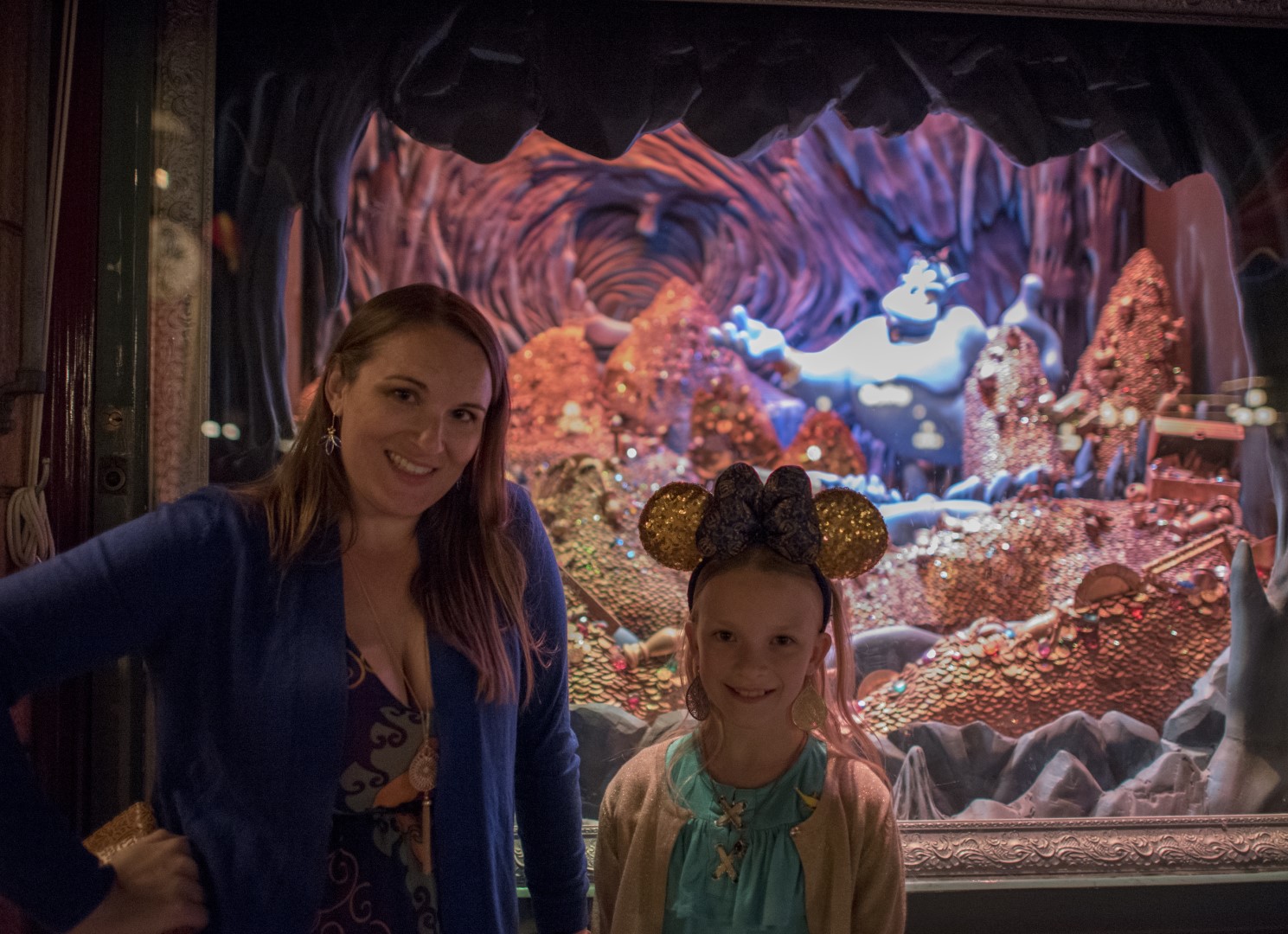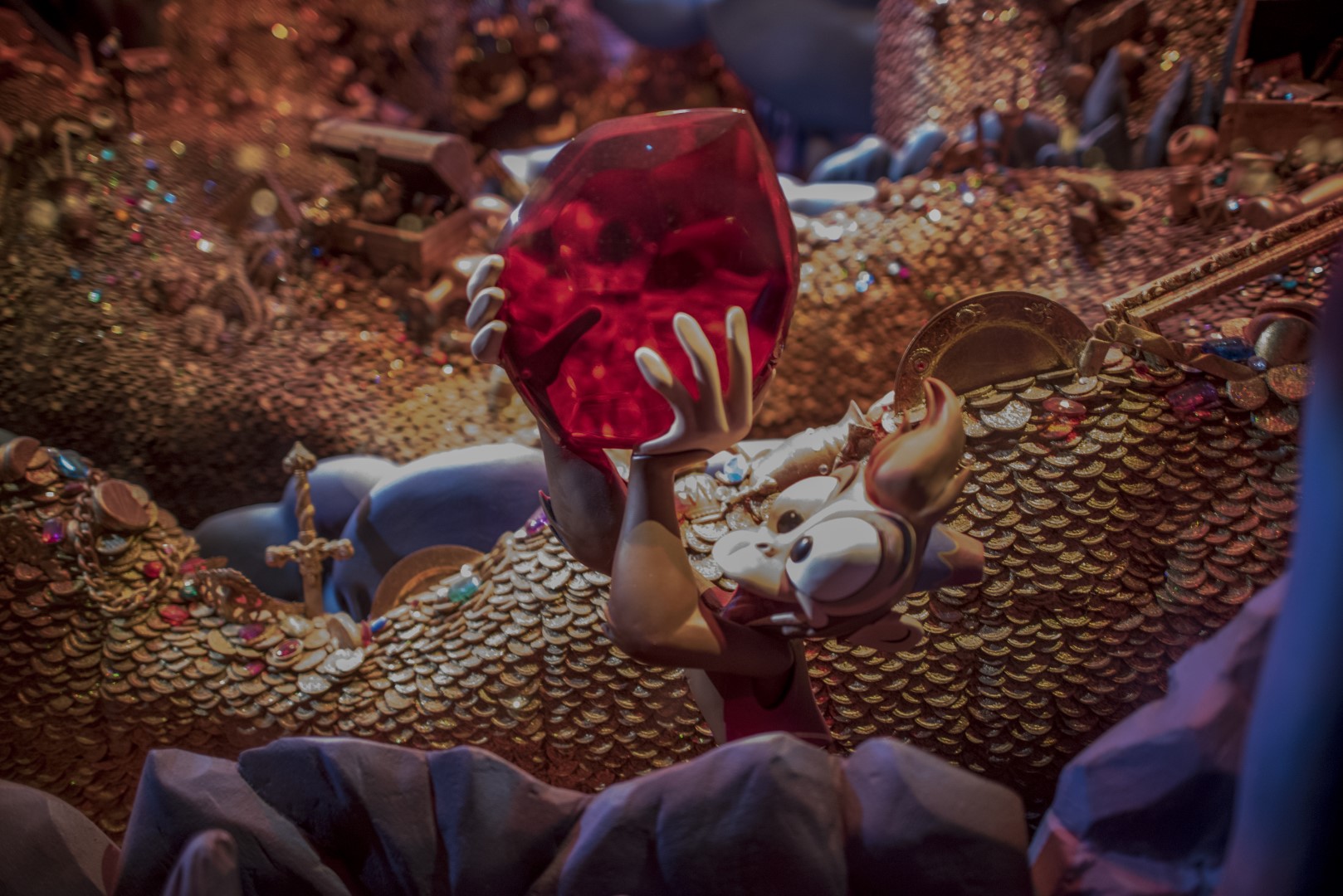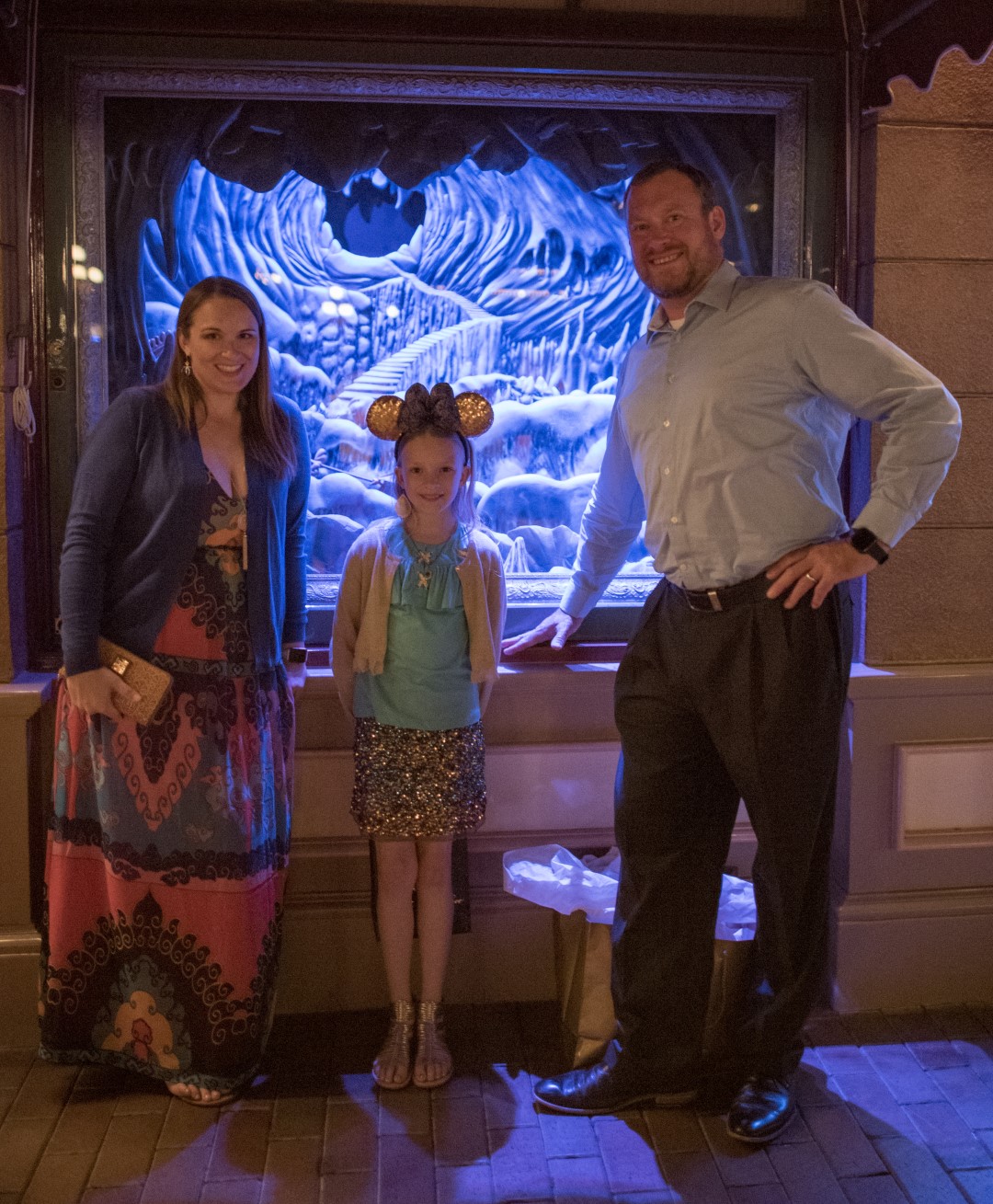 On our way back to the Grand at a few minutes till Midnight, we stumbled into World of Disney....Clearly Char was punch-drunk and wanted EVERYTHING! Sorry... not happening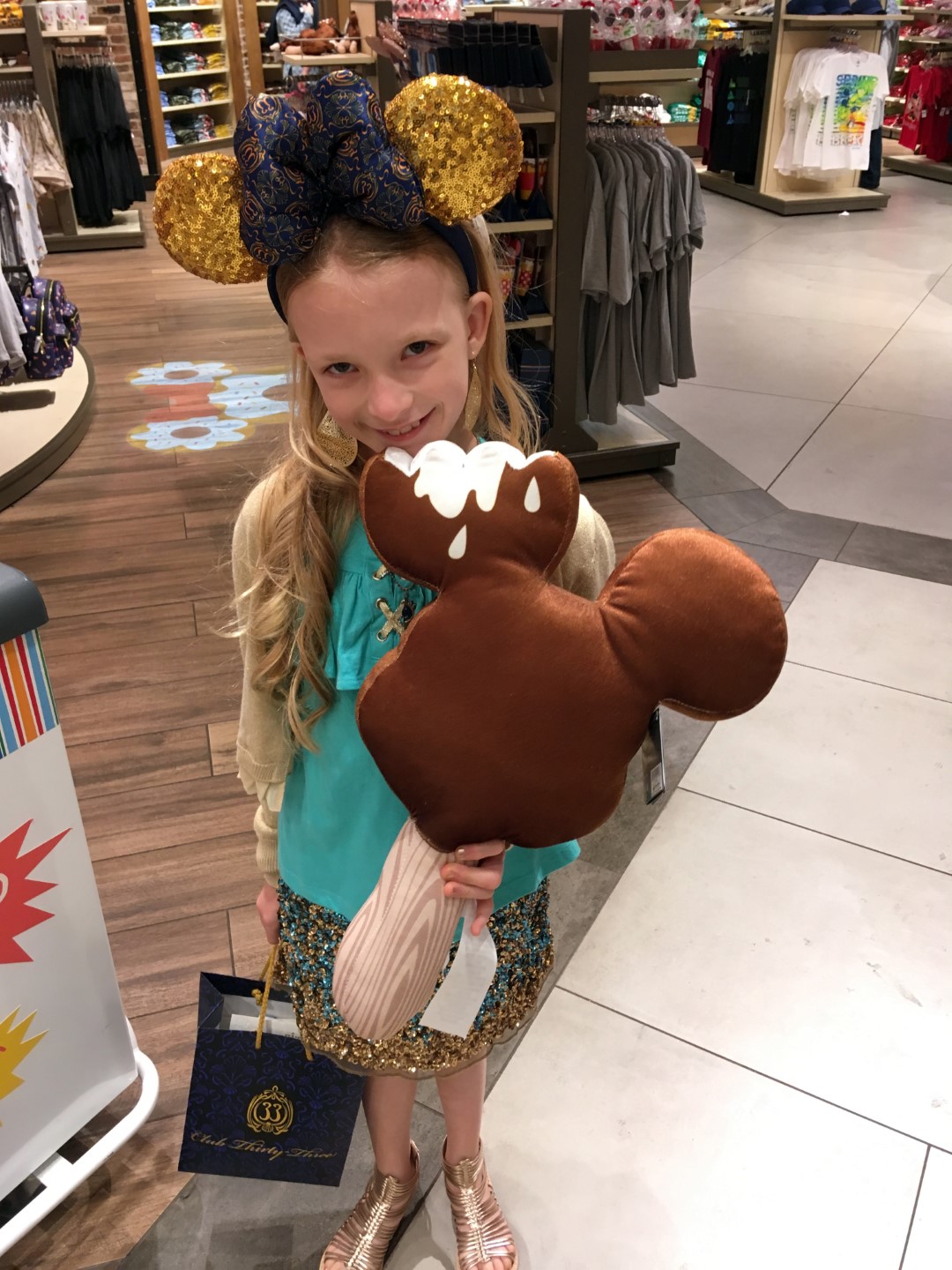 I have ZERO clue how Amy got this GIANT Dole Whip, but I still wasn't buying it especially with 4 figures of C33 merch in our bags..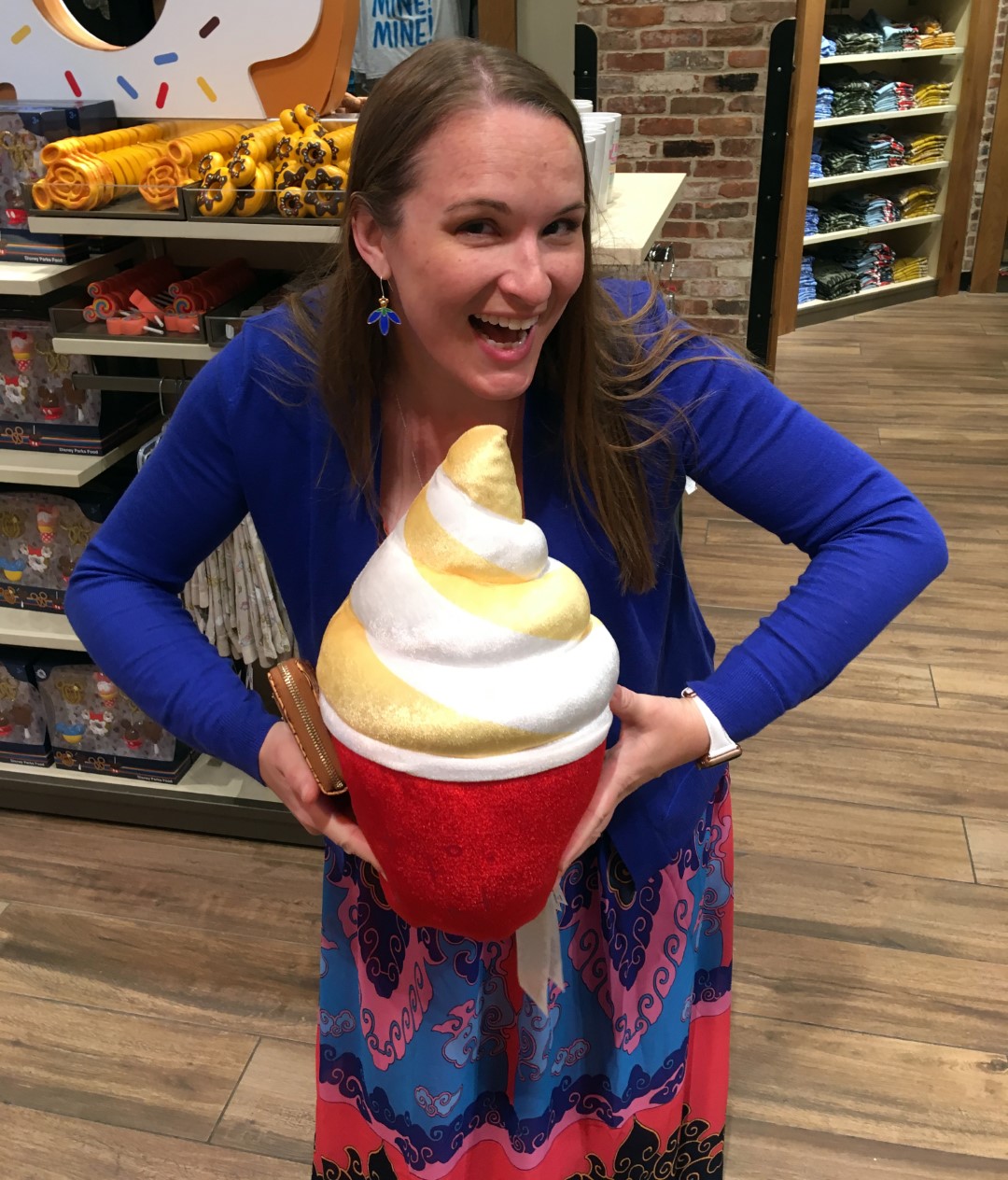 My perspective at this point in the night...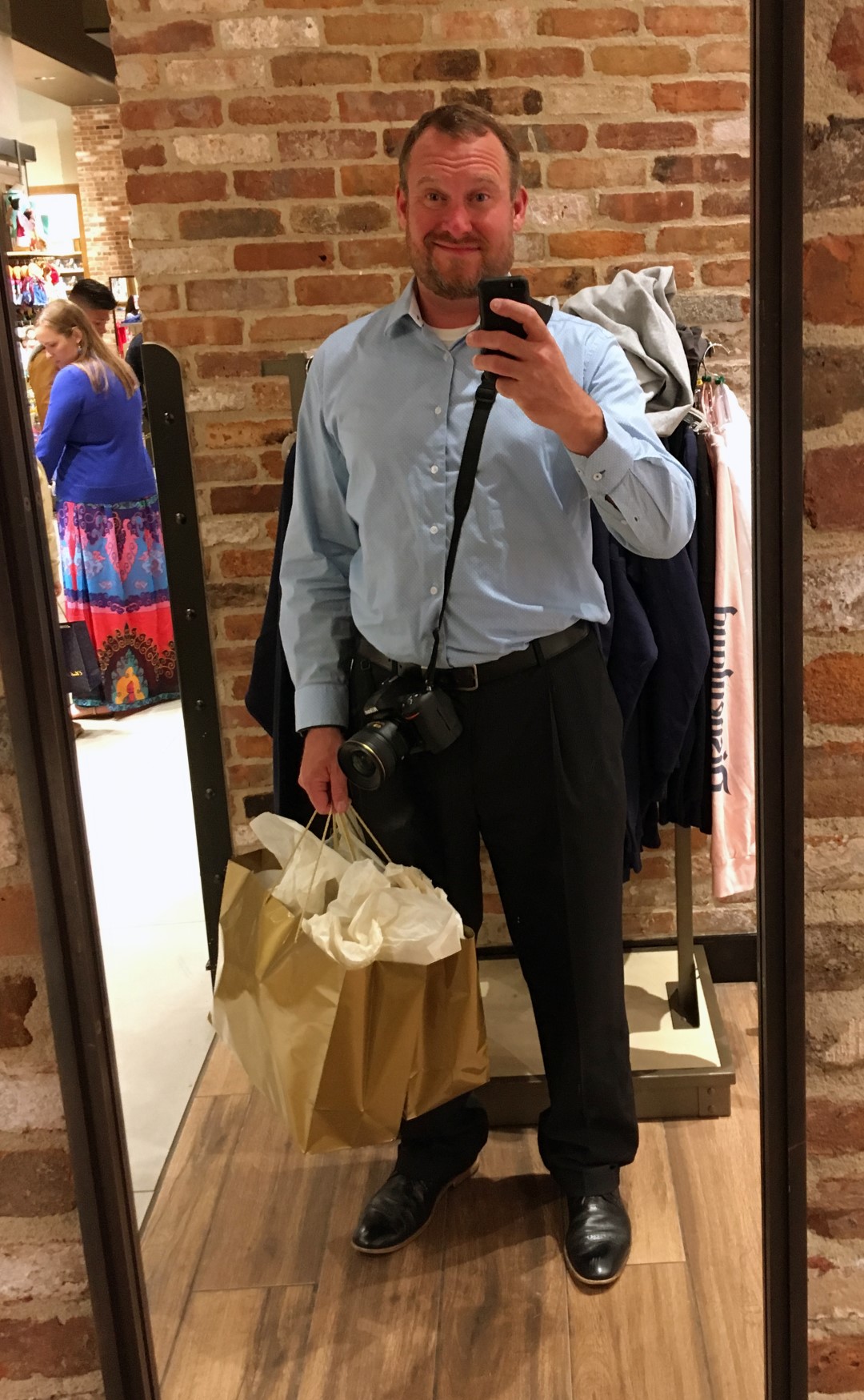 Char apparently found her second wind...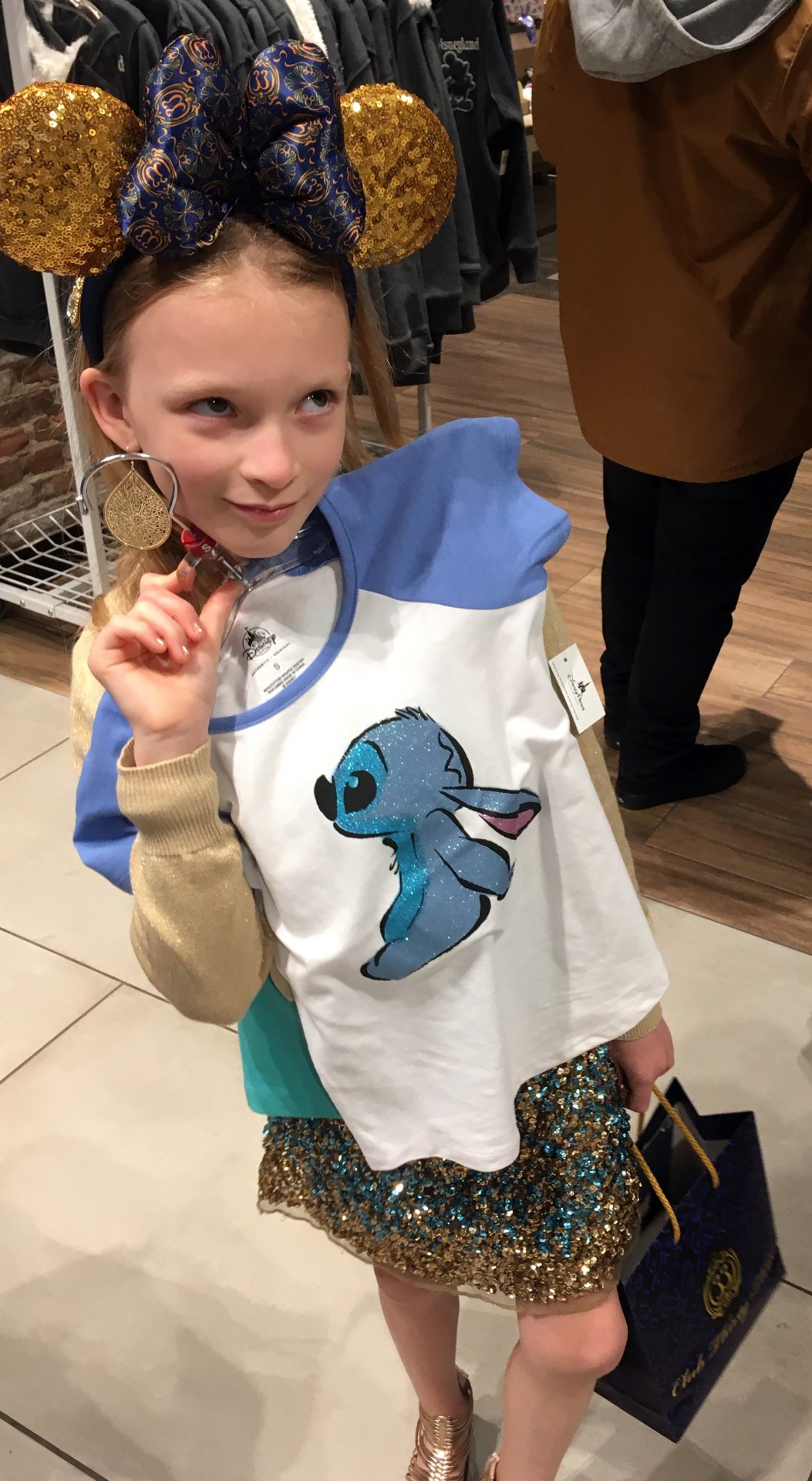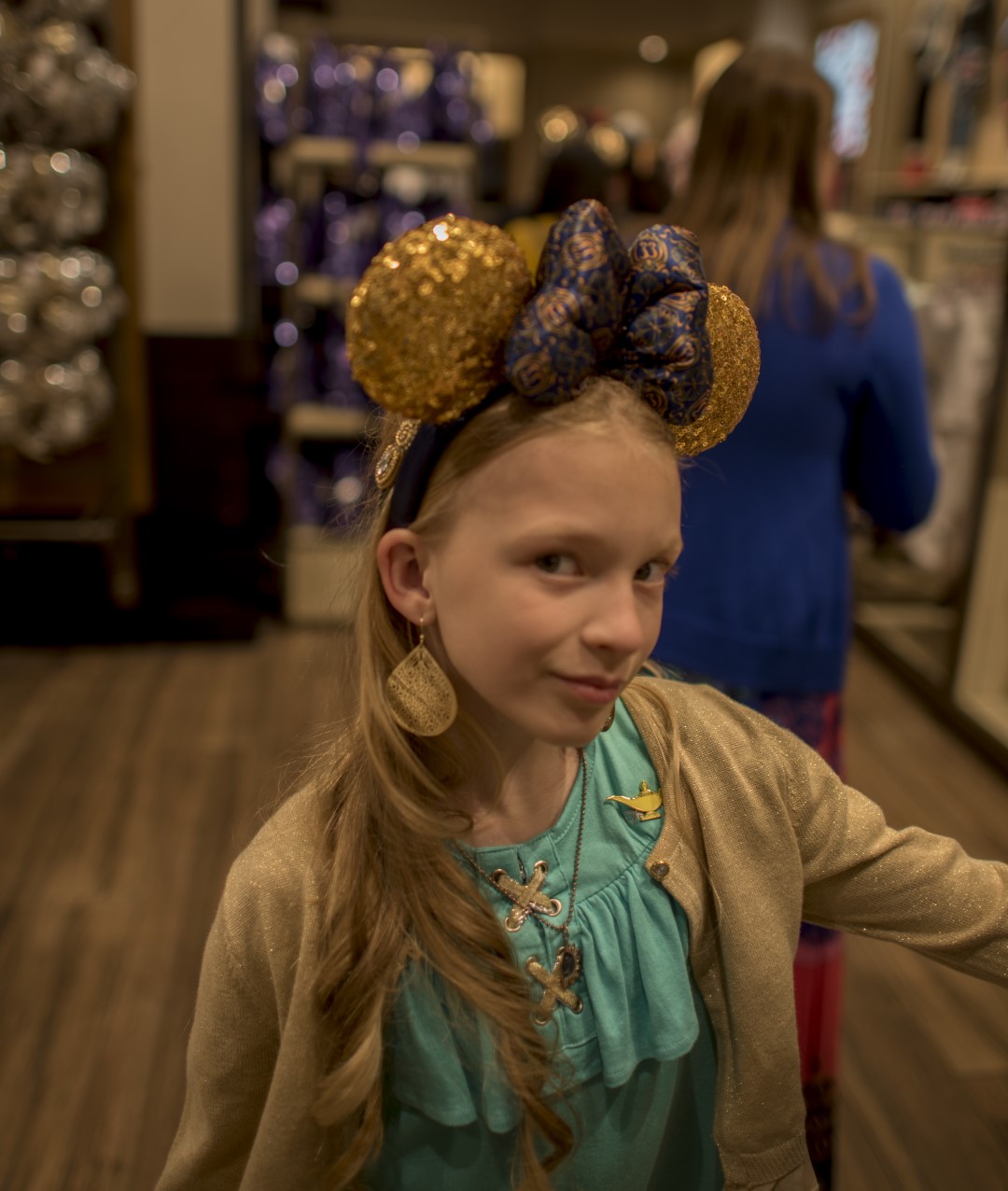 Back at the Grand in front of the SPECIAL Grandfather Clock. Still melting my heart...