So this all started back in August of 2018. A fellow Disney nut I know worked to set up a group who would attend 21 Royal... at some point. As I'm sure you are aware, the cost for this is not insignificant, so interest didn't fill up immediately, but it did soon have all 12 seats taken. Unfortunately, I missed the initial sign up as I was still recovering fiscally from my EPIC 40th Birthday celebration at the DLR, so I was on the reserve/waiting list if any of the attendees couldn't make it. The event was over a year out at that point, so chances were good I'd have a seat or two.
For those who don't know what 21 Royal is, here's an article on it:
https://www.cnbc.com/2018/10/11/secr...0-dollars.html
Fast forward to early February, the contract for the October 3rd, 2019 seating was in hand, and it was time to pay up. Lucky for us (but not for another party), they had to back out due to changing priorities. On March 5th, I officially got the news I could purchase their seats which they had already paid for. I made a trip out to the West Valley of Phoenix with way too many hundred dollar bills in my hand, met the interested party, and got a tour of their AMAZING Disney themed house with a huge focus on the HM. I wished I could buy everything in it, but that's not what I was there for. A form signed to cover their and my butts, and I walked away officially going to 21 Royal later that year!!!
Now, we had already planned a trip to Hawaii/Aulani to celebrate my wife's 40th Birthday, so this event which was to occur 2 days before we were to leave for Hawaii was a bit stressful to figure out the logistics of it all. We arranged for my parents to get the kids to school and watch them for a day while Amy and I jetted off to Cali for our third time away from the kids in almost 17 years of marriage. The first time was when we attended Dapper Day in 2013 alone, and the second time is when we went to LA for a couple days to meet Bob Gurr and get a thorough immersion in the early years of Walt's life.
On the morning of 10/3 at 0-dark-30, we caught an Uber to the Airport and jumped on a plane to John Wayne for a flight which left before 7AM.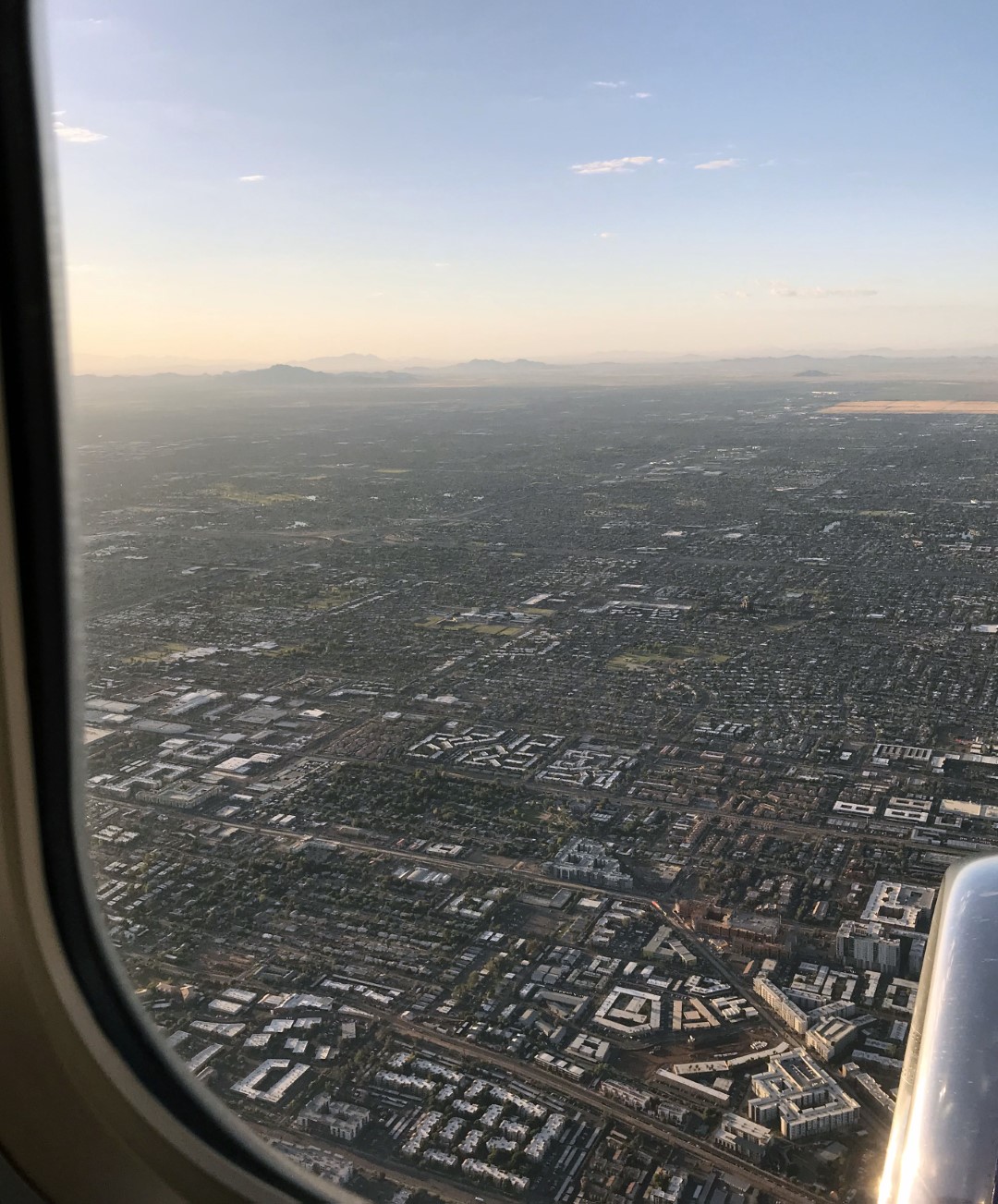 We arrived around 8AM local time and quickly hailed an Uber.... as quickly as one can at SNA!!! Our Uber driver was either touched, or REALLY high…. I wondered if we would make it to our destination at all, but finally, at 8:41, I sighted the DLR!!!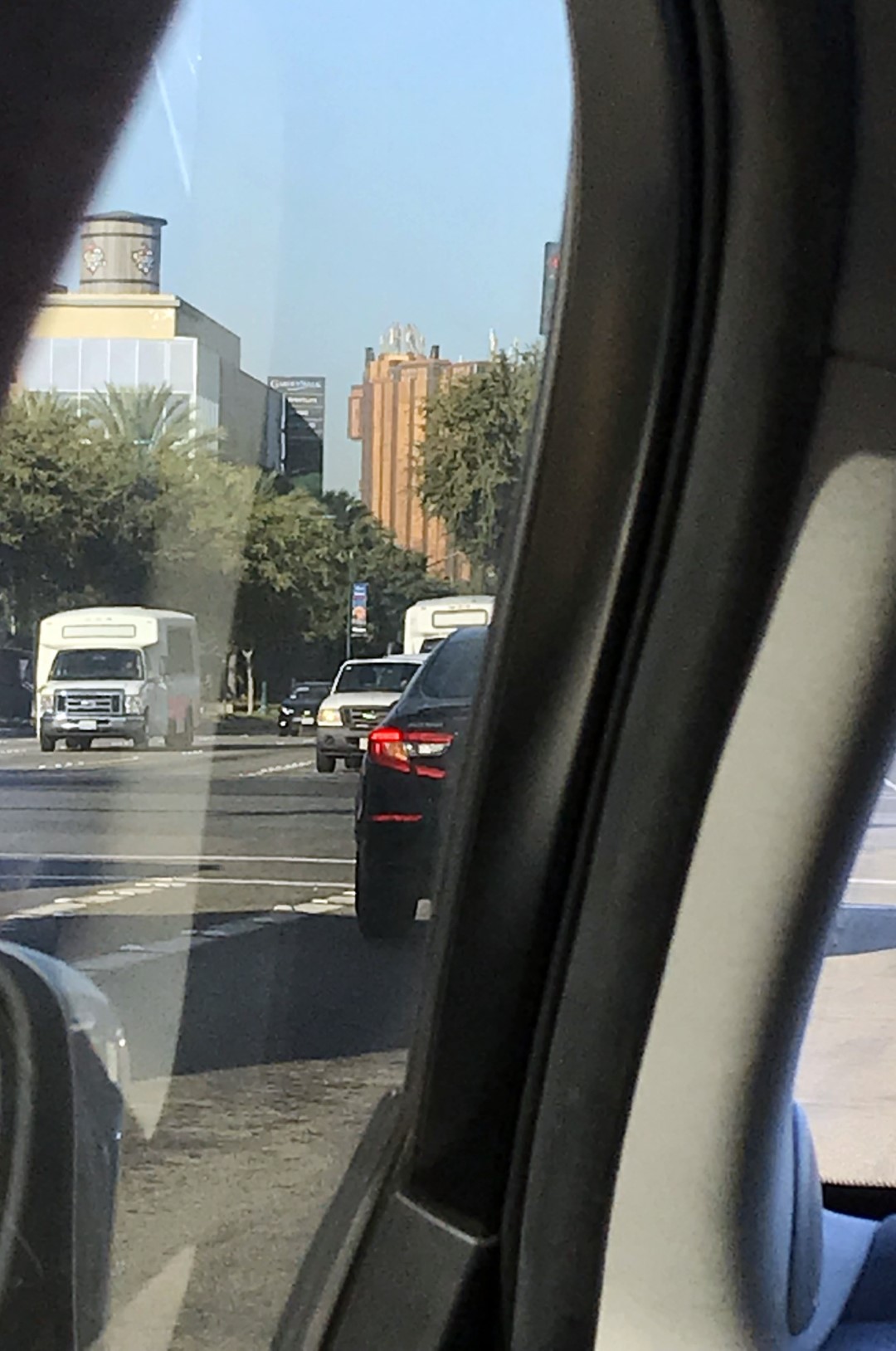 We pulled up to the Best Western Plus Park Place Inn and quickly checked in and checked our bags. I put in a request for an early check-in if possible as we'd need to change for the festivities and make it over the Grand for our event later that day. This was only our 2nd time staying offsite, and we really had wanted to do the Grand, but given we were only going to be changing/sleeping in the room, this was the best course of action given the double price the Grand would have been.
Once the un-pleasantries were taken care of, it was time to make our way to the Grand to pick up our park tickets. Isn't this just the happiest sight ever?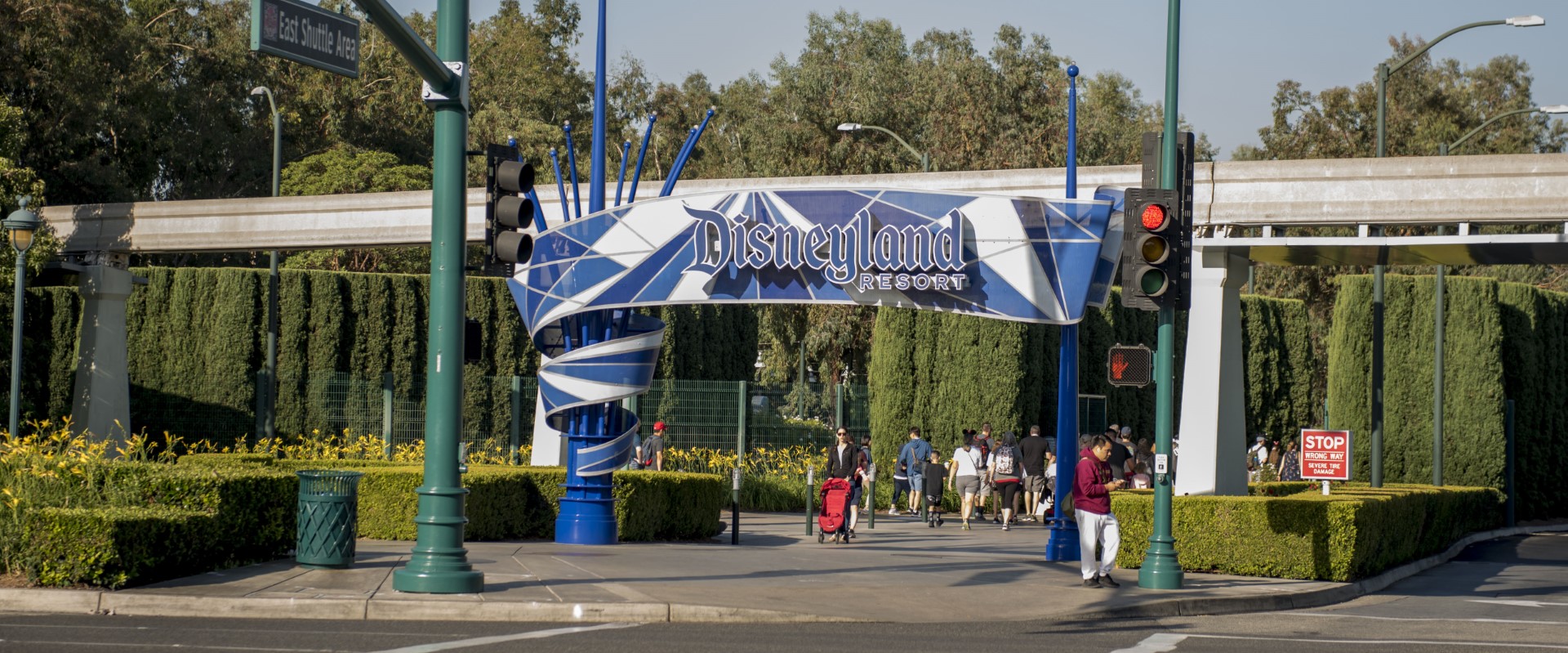 The parks were already open, so bag check and the Esplanade were pretty empty.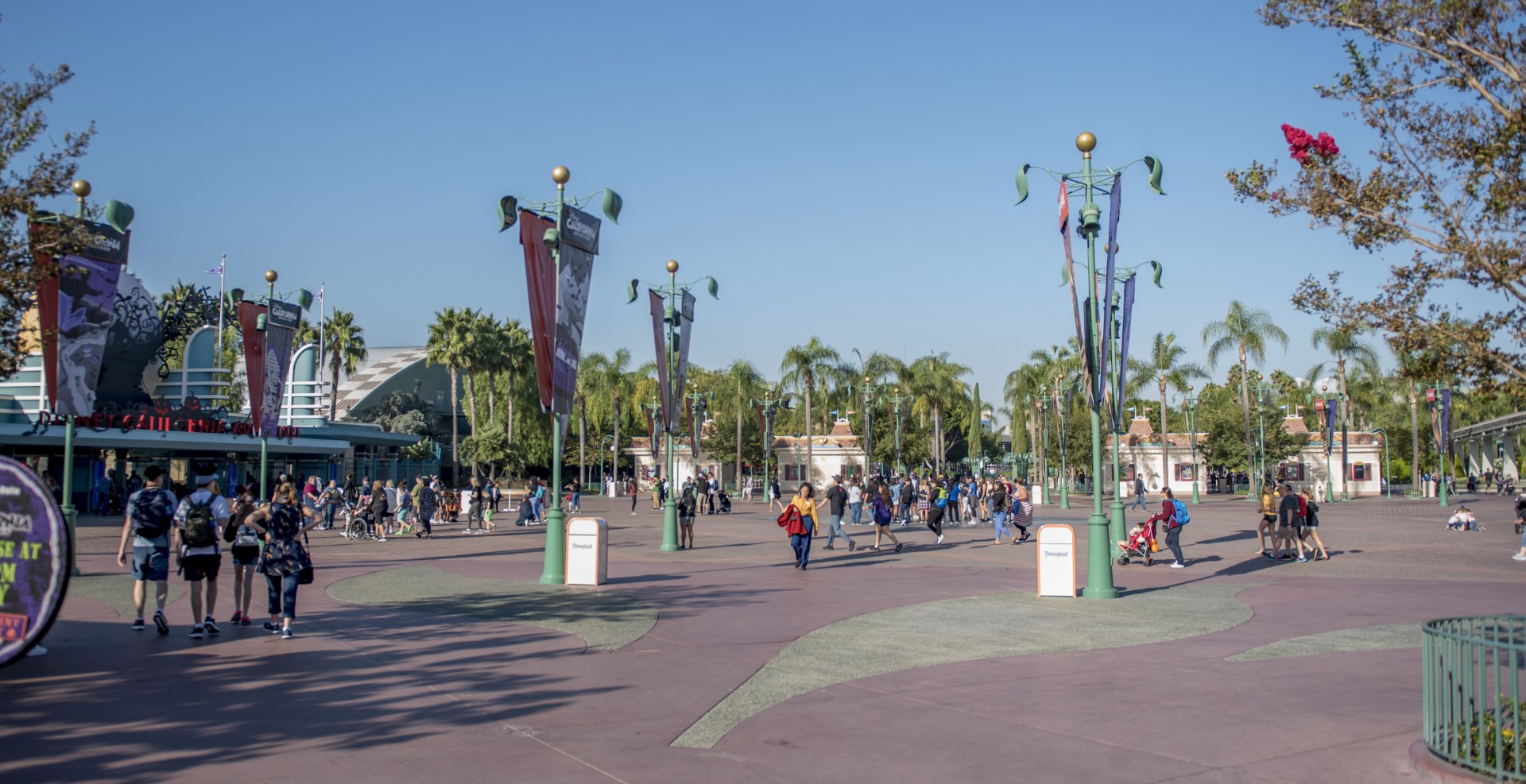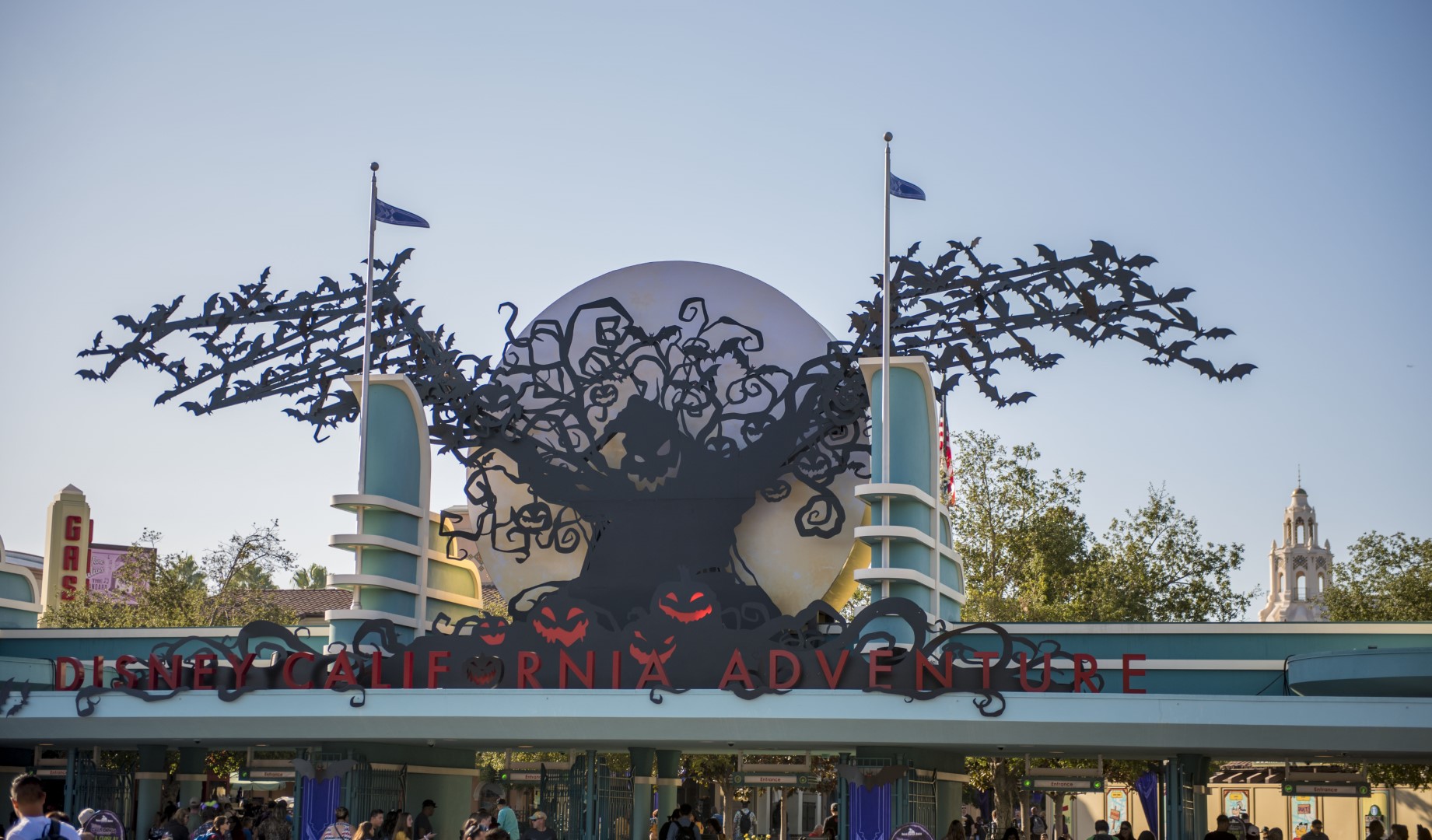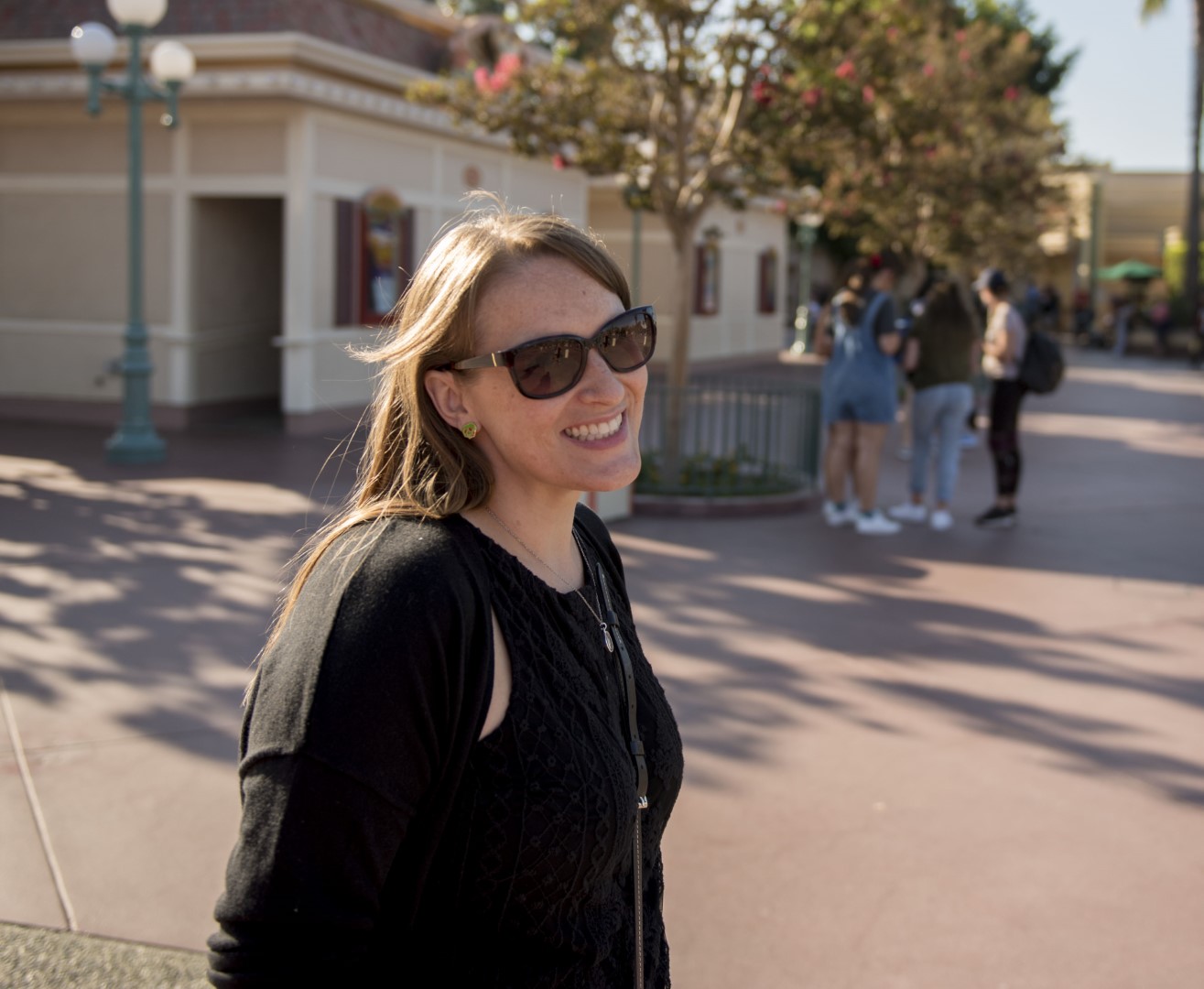 On our way through DTD, I couldn't help but loving on the Halloween decorations which had just been placed.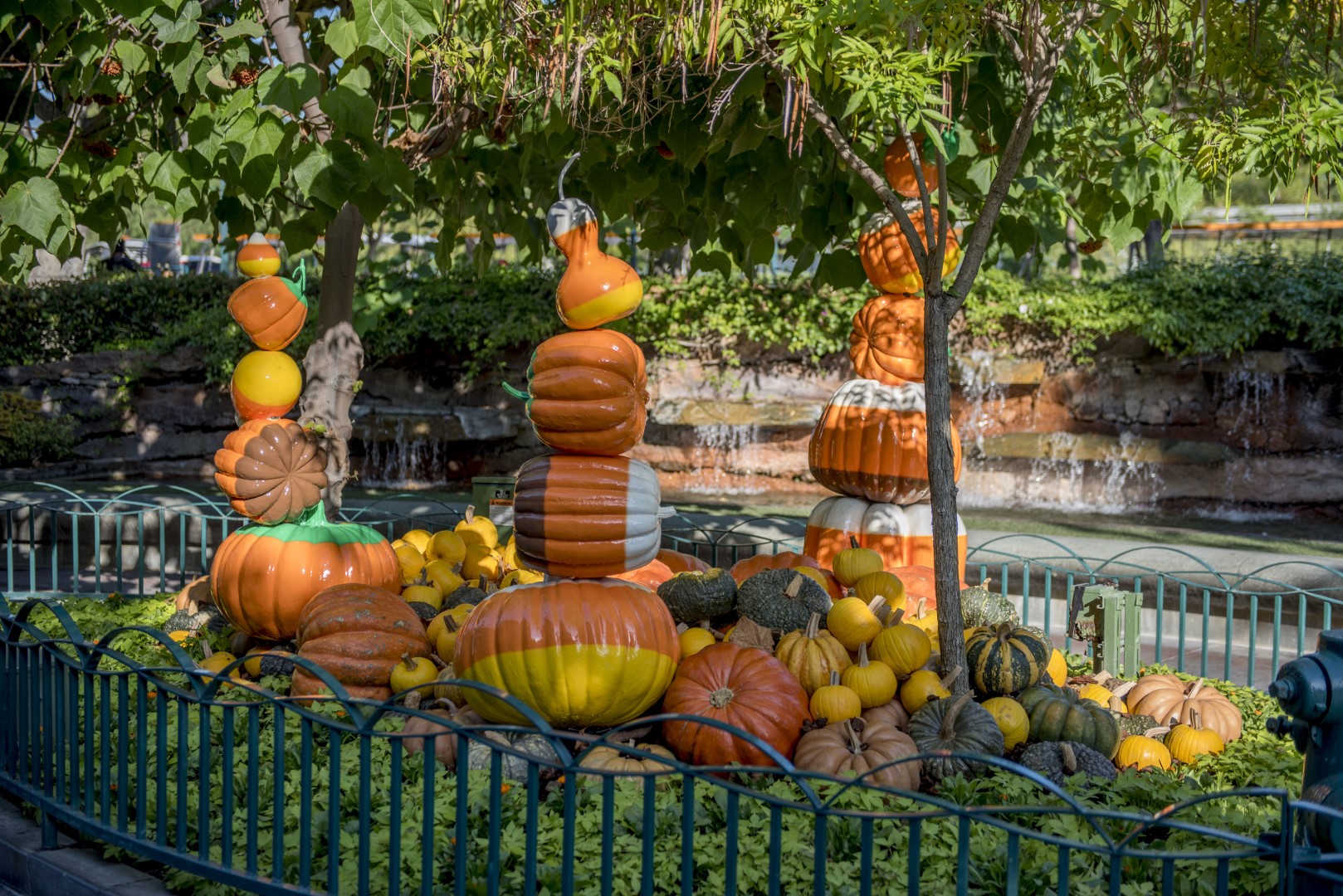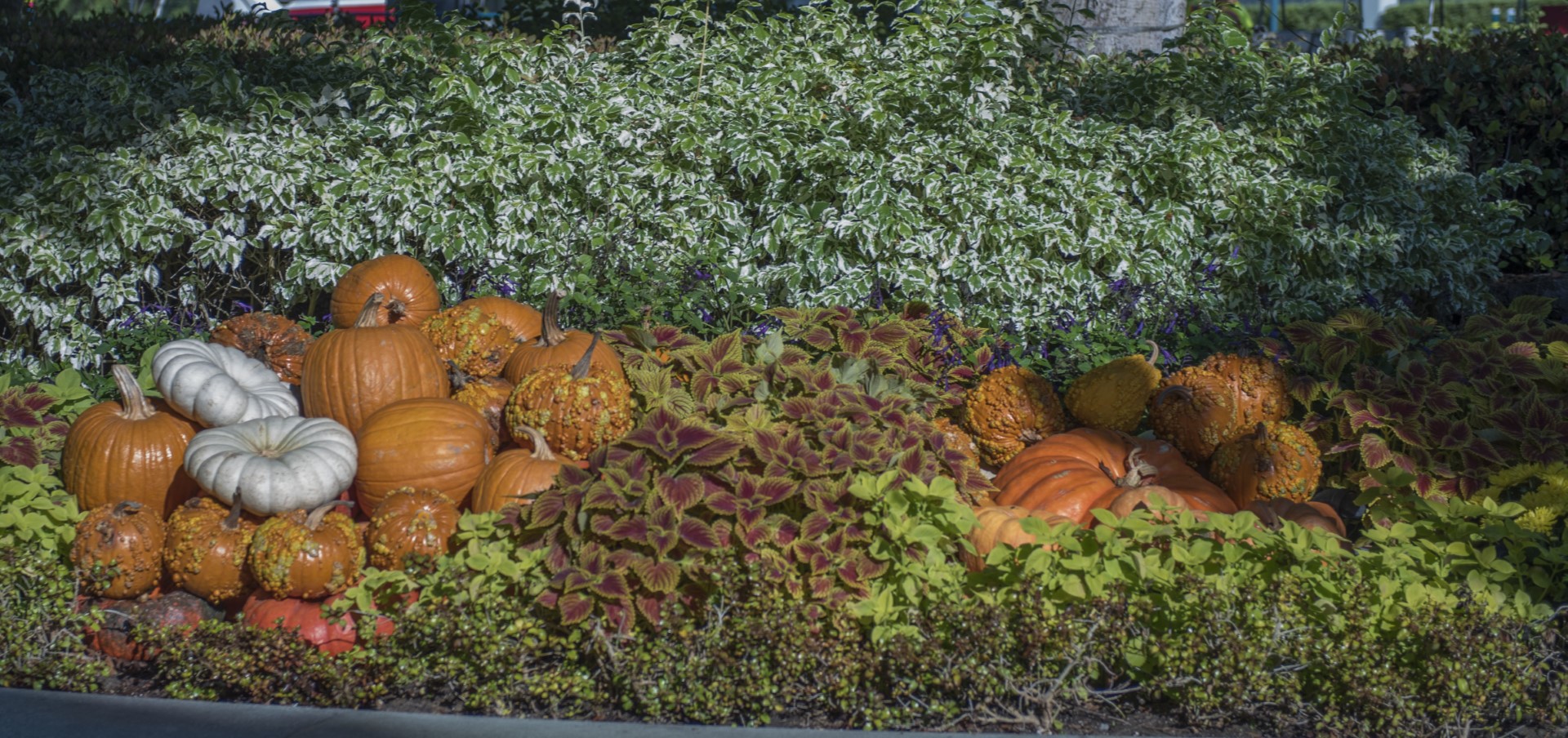 This Mickey topiary which only presents the full picture from a certain angle was so cool.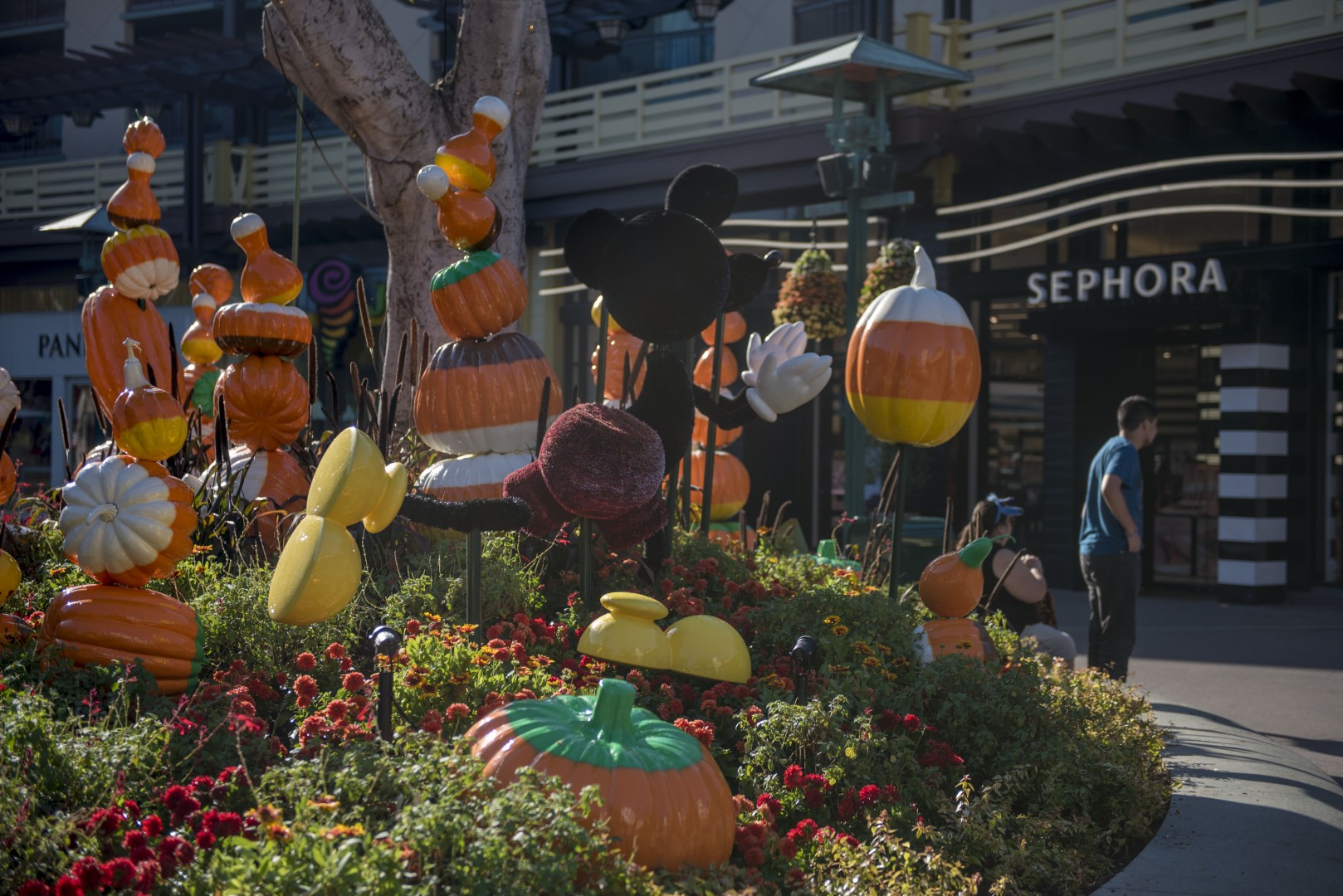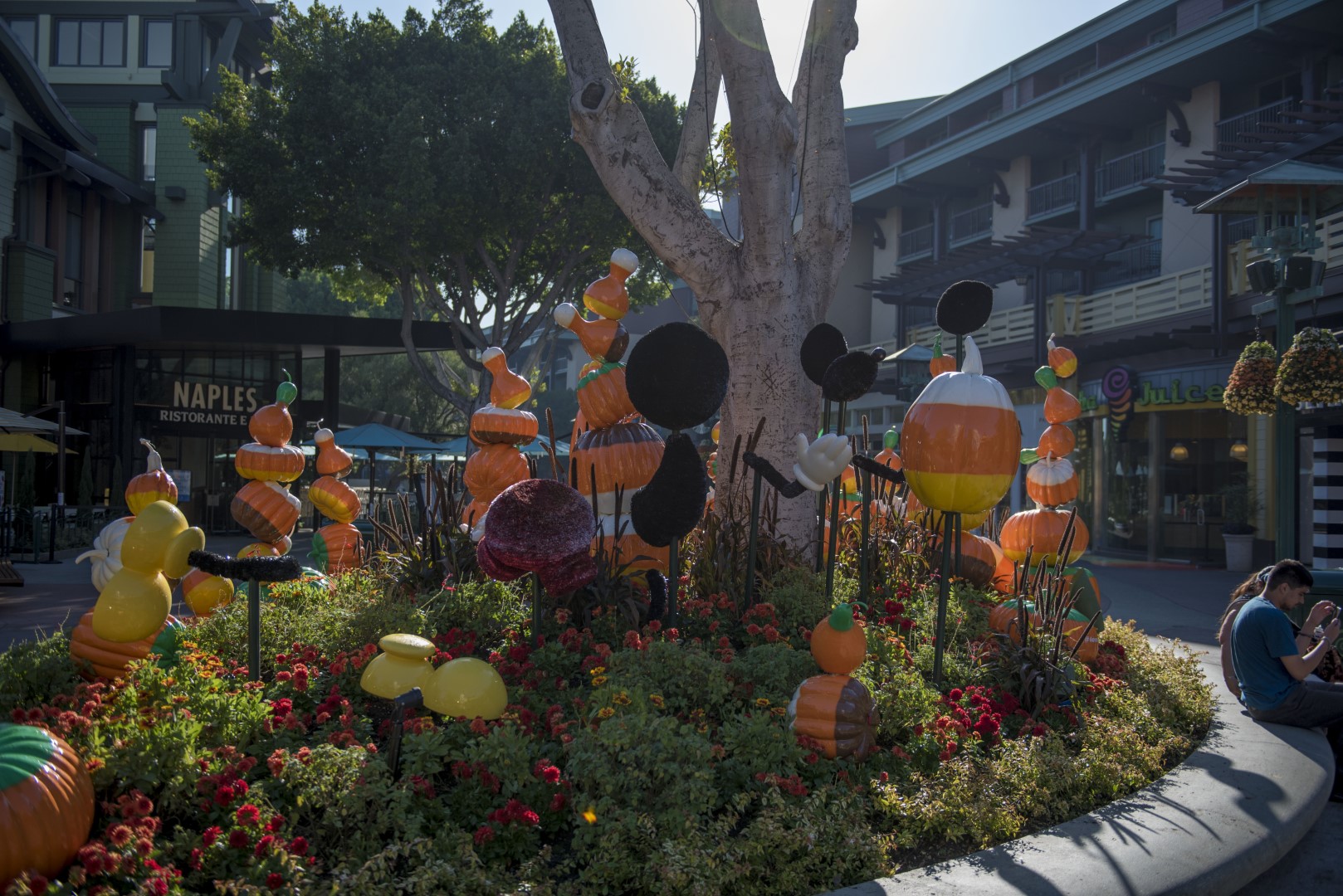 We met the family who had organized this leaving the Grand just as we were coming up to the entrance. Exchanged some greetings, and quickly made our way into the depths of the Grand to retrieve our tickets. When I came down the hallway, the sun was streaming through the windows of the Brisa Courtyard and making it seem other worldly.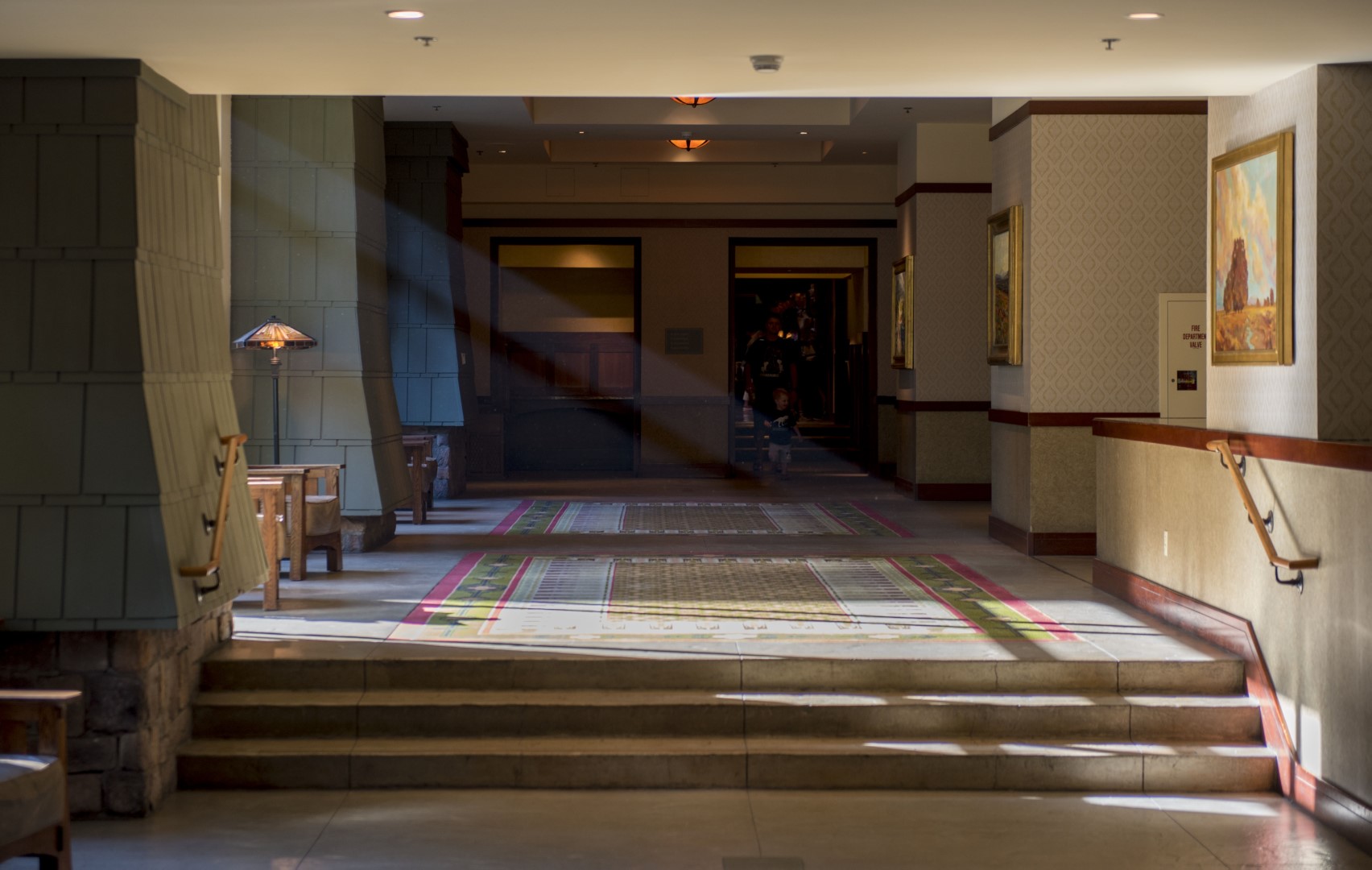 We rolled up to Guest Services and got in line. There were a lot of people complaining about a lot of issues.

I gave my name, stated what I was there for, and after 15 minutes, they were finally able to get my tickets. It was going to be an AMAZING DAY!!!