Here's a blast from the past. I never put together a single comment on this despite being my longest, and one of my most experienced DLR trip to date. Joe, this one's for you since I've been sitting on this for nearly 5 years.
As usual we start in Phoenix. As we were going for 9 days, 8 nights and staying at the DLH club level. After a poor experience on one of our previous trips, Disney stepped up and extended the red carpet out for us on this trip.
As we were going for such a long time, our typical vehicle (Volvo XC90) at the time was not even close to an option for the amount of luggage we would be taking. I borrowed my father's F150 for this trip. Most of our trips start VERY early as it is a 5+ hour drive between Phoenix and the DLR typically. Today, we would start much later....
11:08 AM Phoenix... FINALLY ready to go.
My "Are you ready FINALLY? face"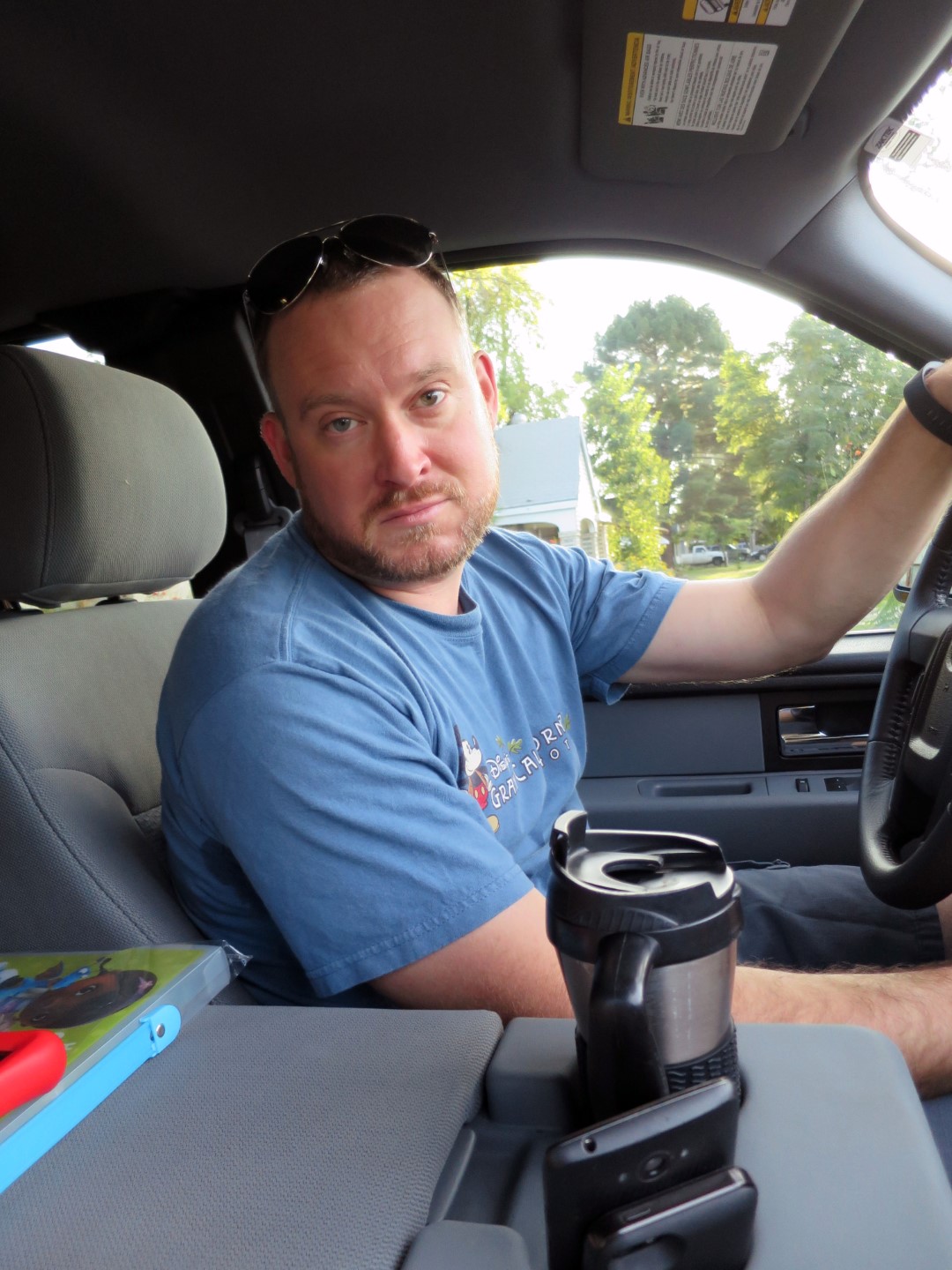 All the kids bucked in and ready to go!!!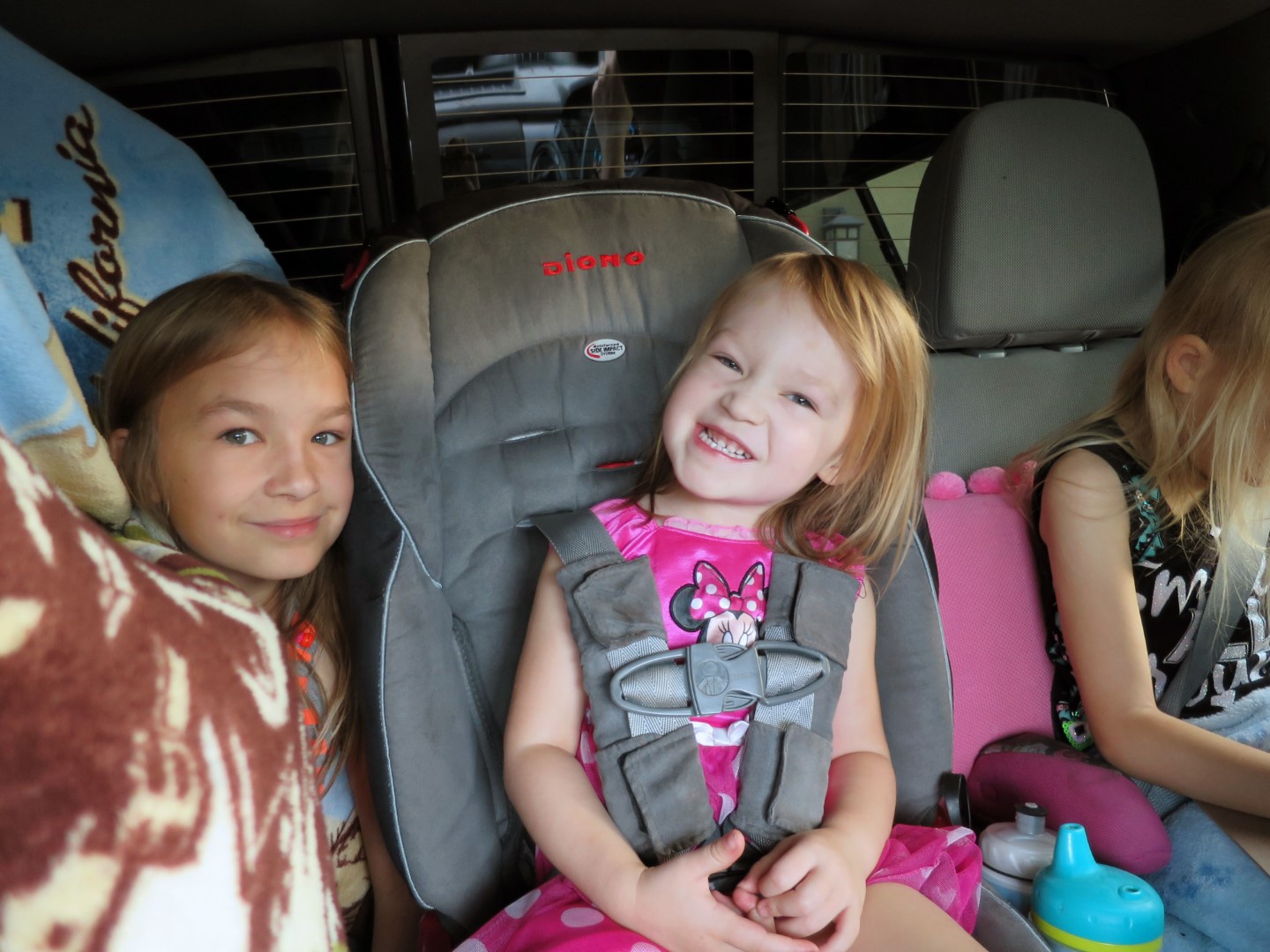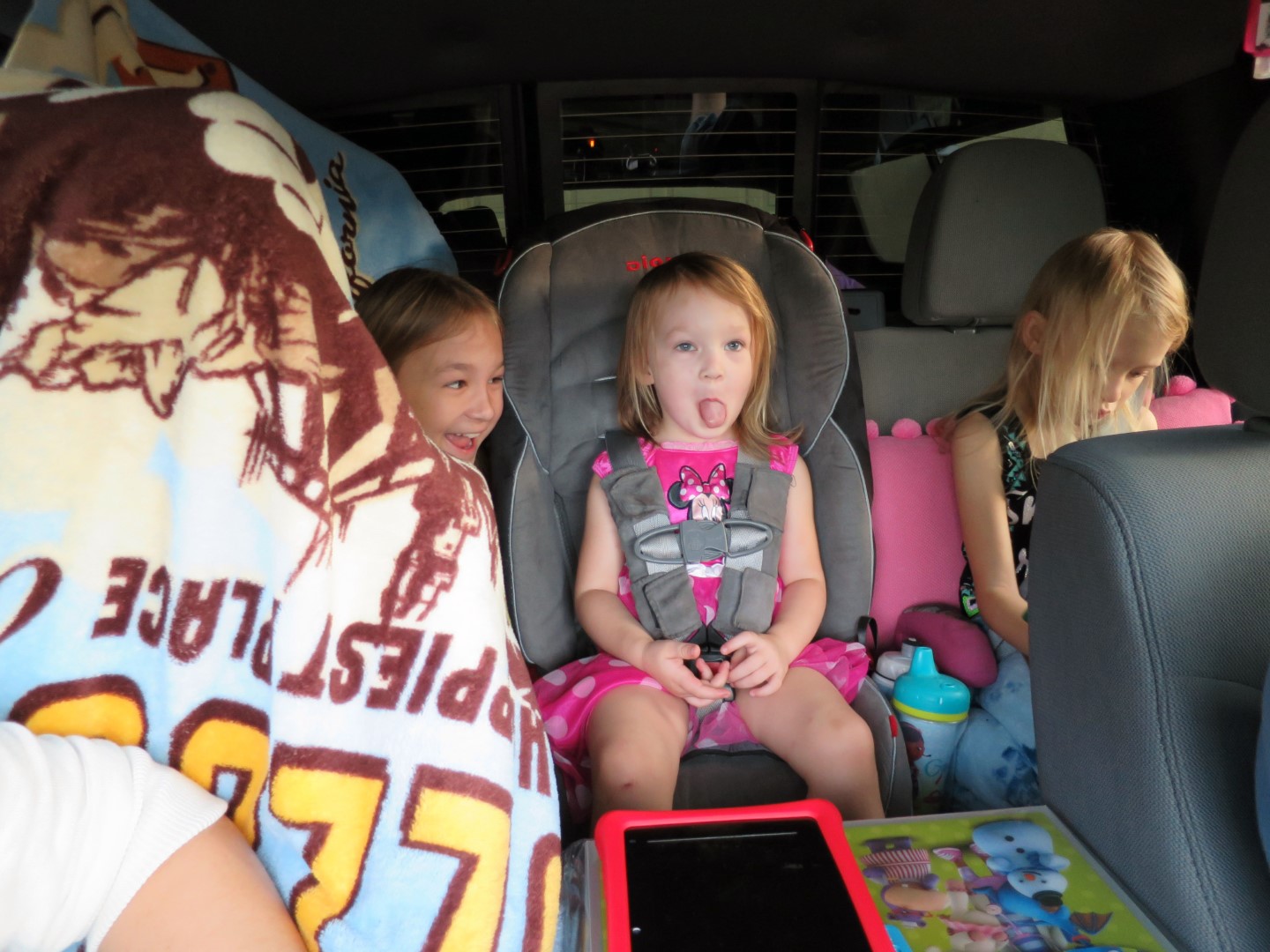 Amy before the stress of long road trips with the kiddos.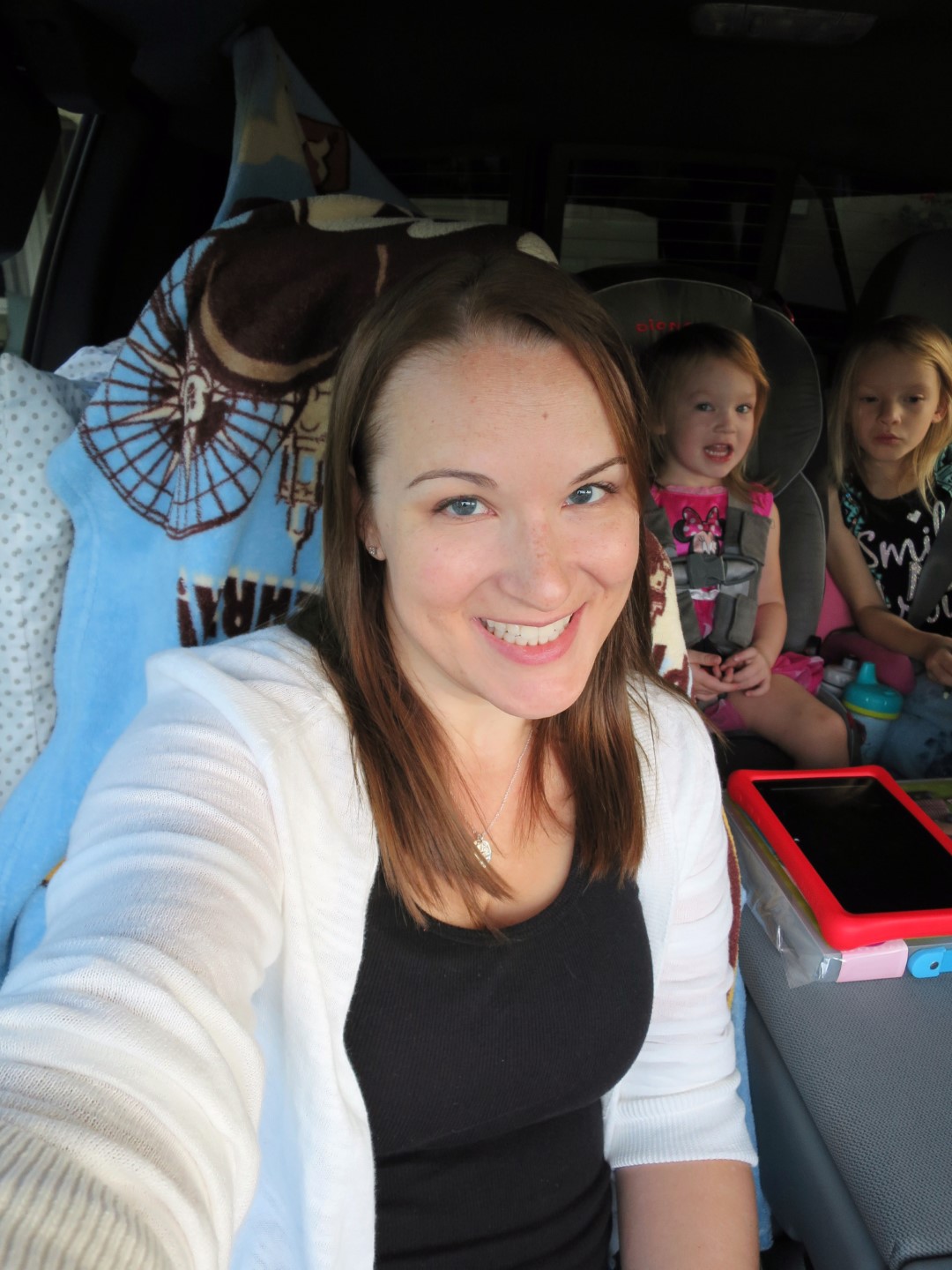 Along the way, Victoria was a thrill junkie, and ready for all the attractions a NEARLY 3-year old could do (she would turn 3 on this trip).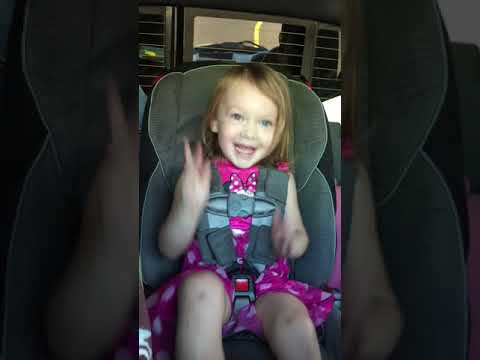 Barely over 2 hours after departure, we were refilled on fuel and passing through the California border.... Only state I'm aware of with a "check point" at the border between a different state.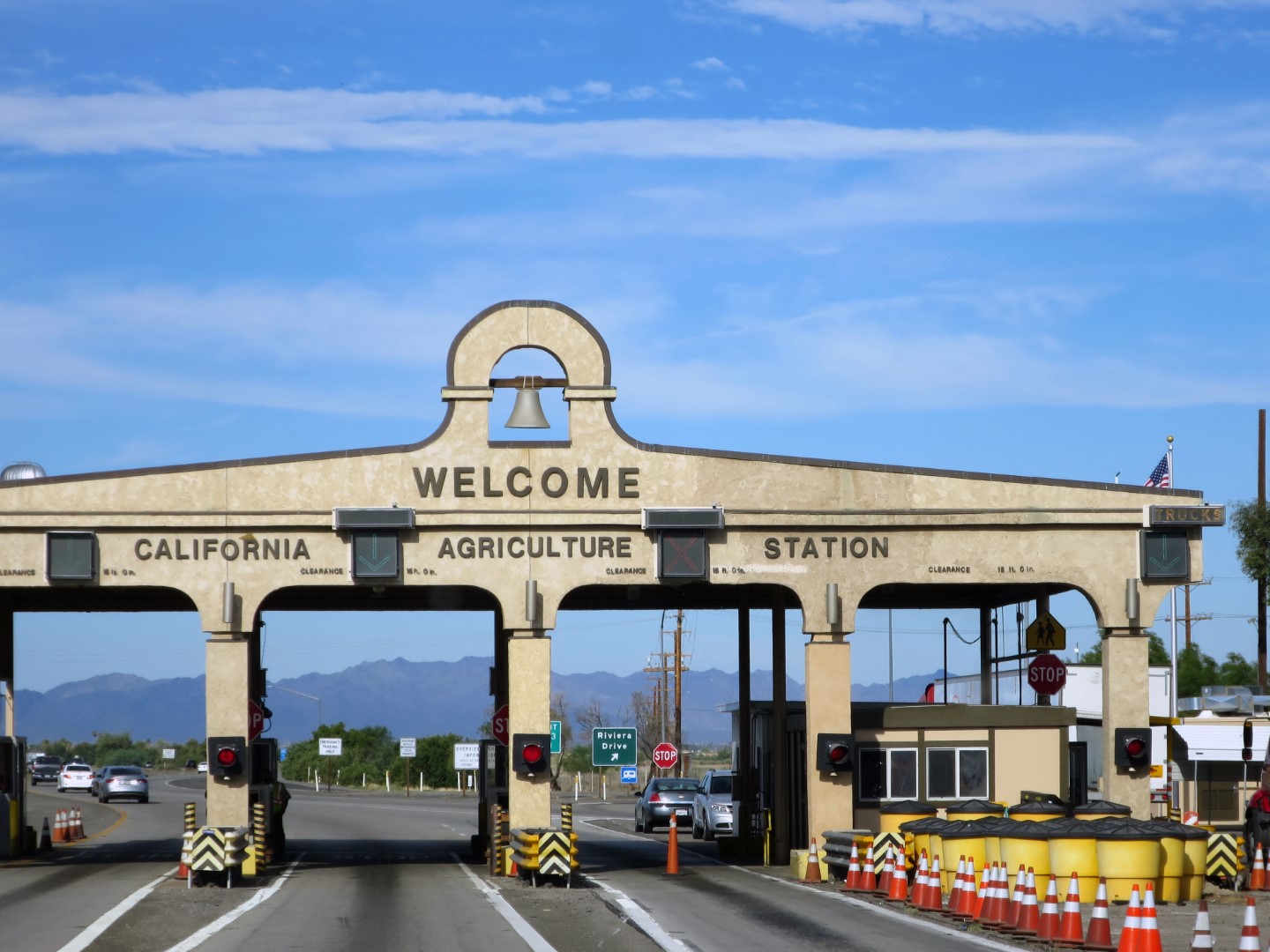 At 4:06 local time, we were FINALLY taking the Ball Exit. So close...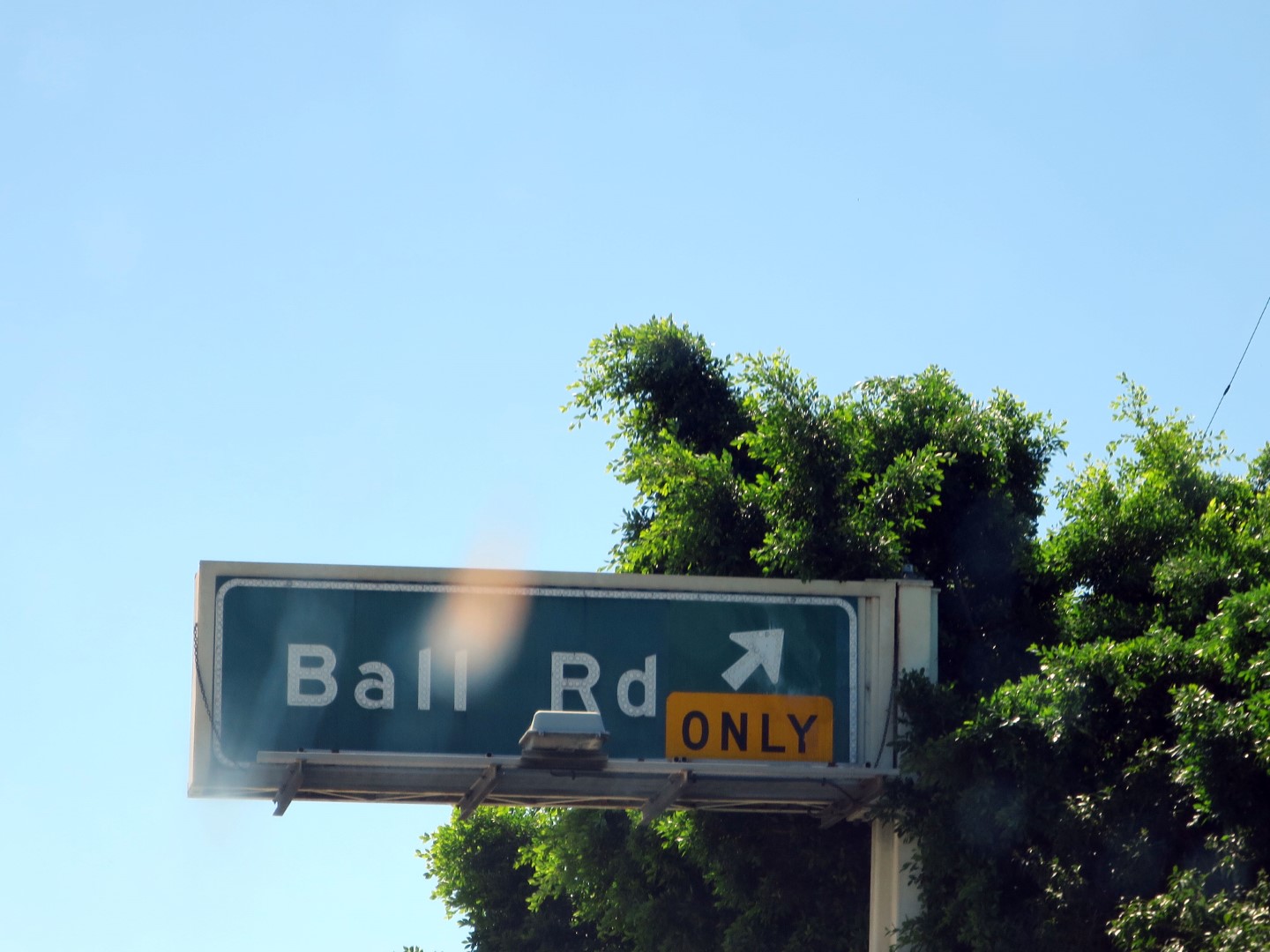 A new experience for us... we ALWAYS have stayed at the grand till this point.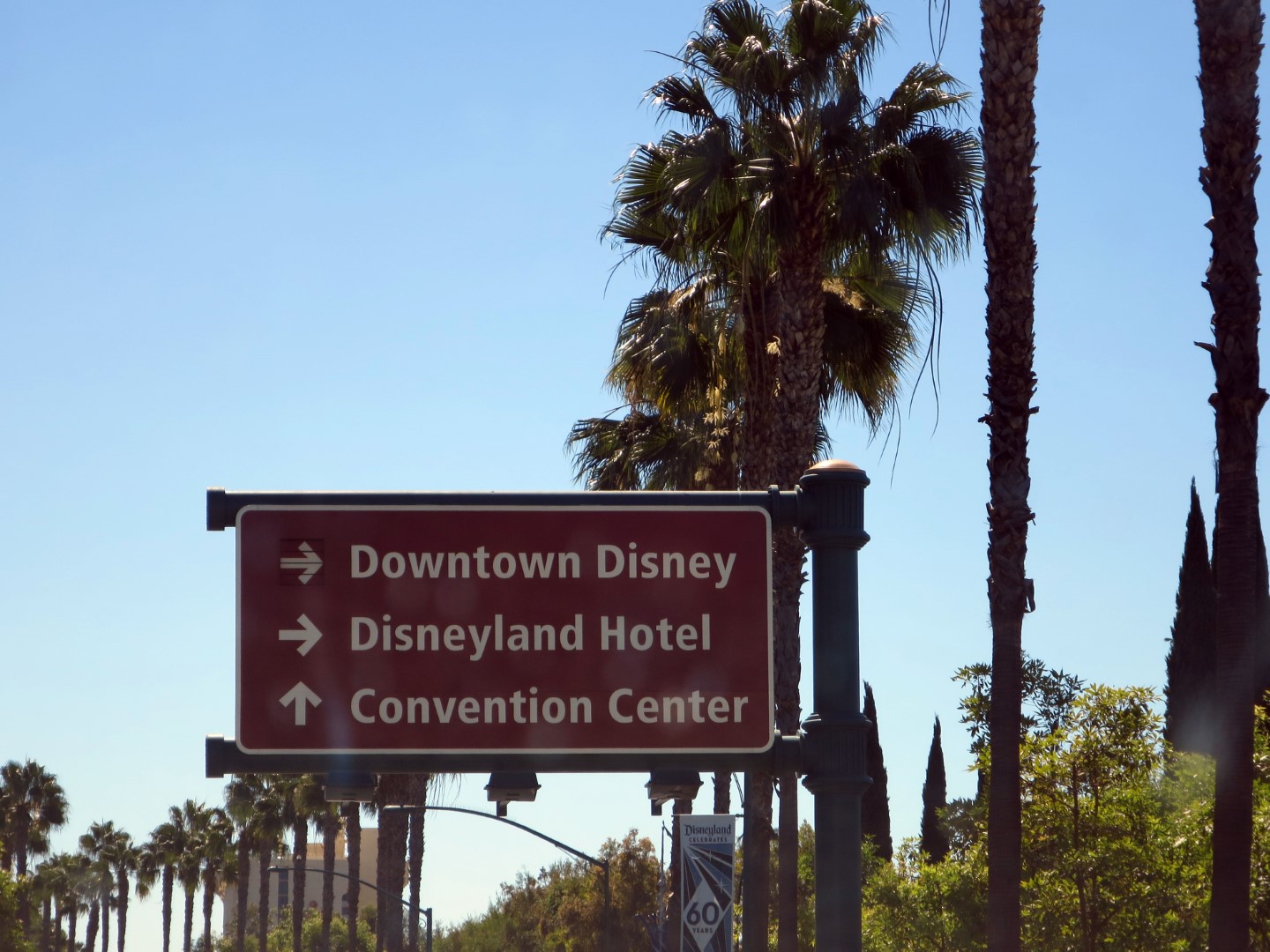 Love the historic signage.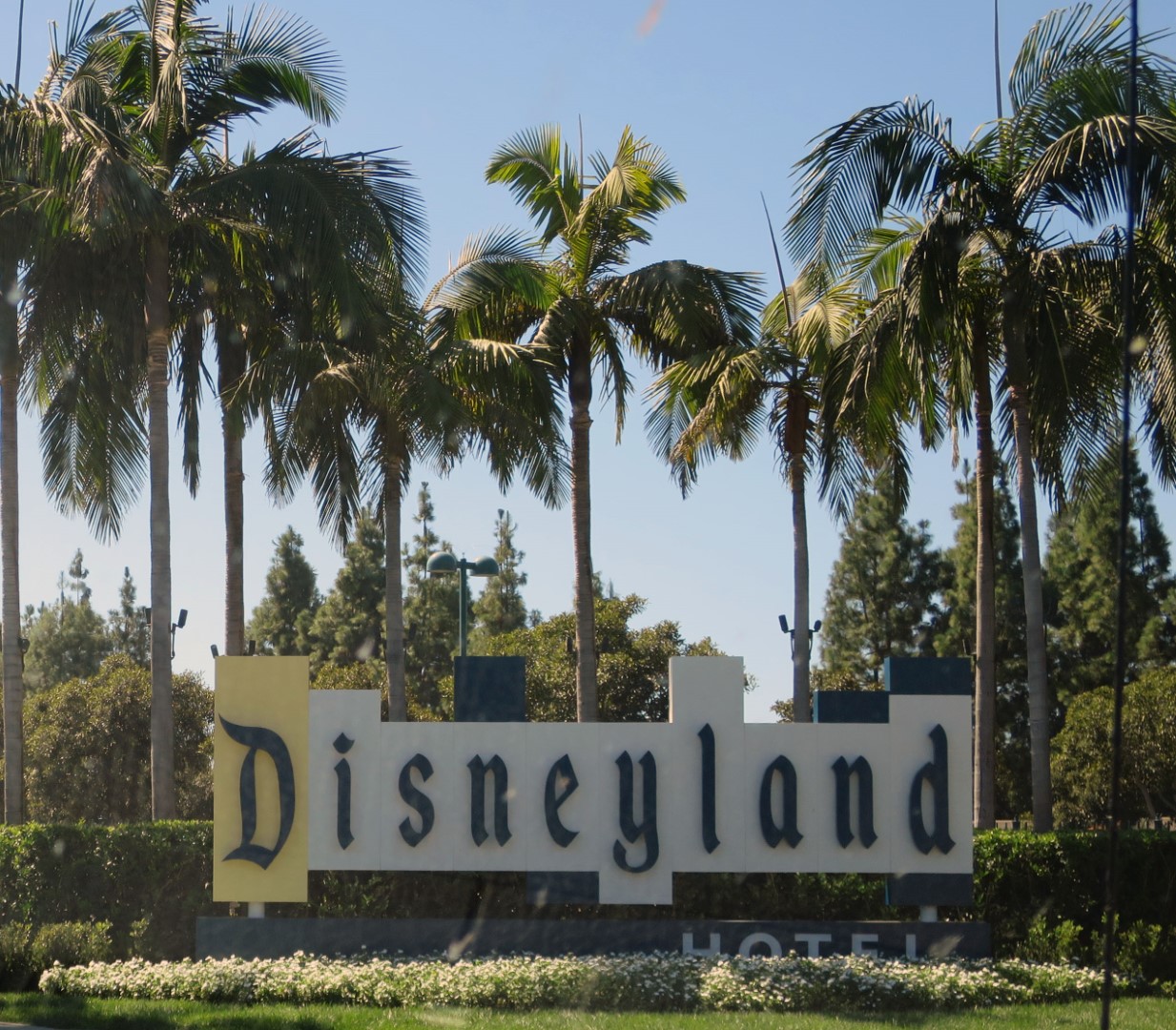 As we were getting the royal treatment, Valet was comped for us.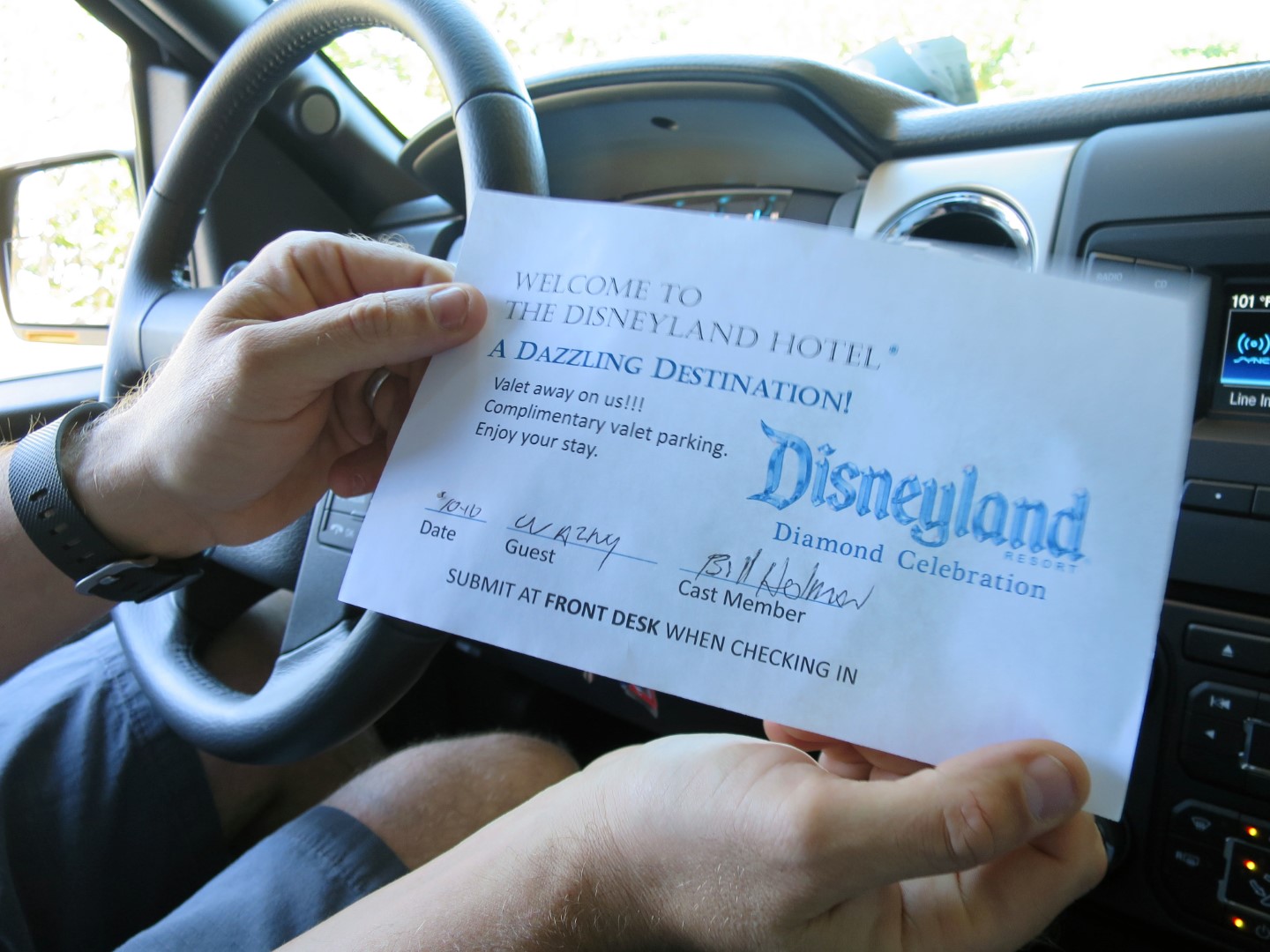 We unloaded with Bell Services, and were escorted up to the top of the Adventureland Tower to the E-ticket lounge for our check-in process. The pleasantries explained, and VIP seating for any show/parade we wanted extended, we elected to do VIP seating for Fantasmic! that night before being shown to our room, which literally shared a wall with the E-Ticket lounge. This room and the room next to it were a bit strange in that there was a door you had to key into, which lead to a foyer for both rooms, and then the individual room was keyed off as separate doors behind it. INTERESTING.
The kiddos taking in their first views of DLR from the top of the DLH.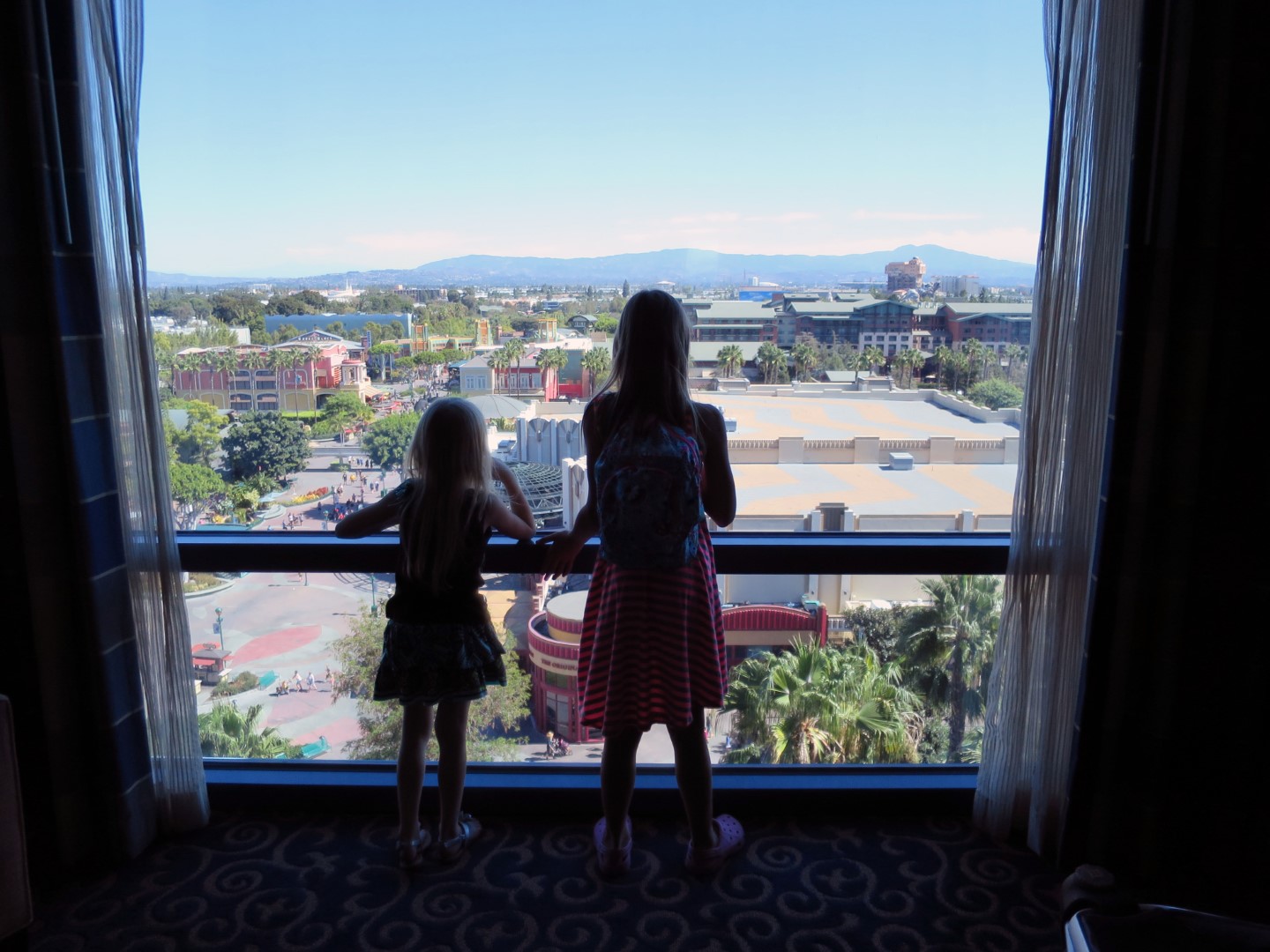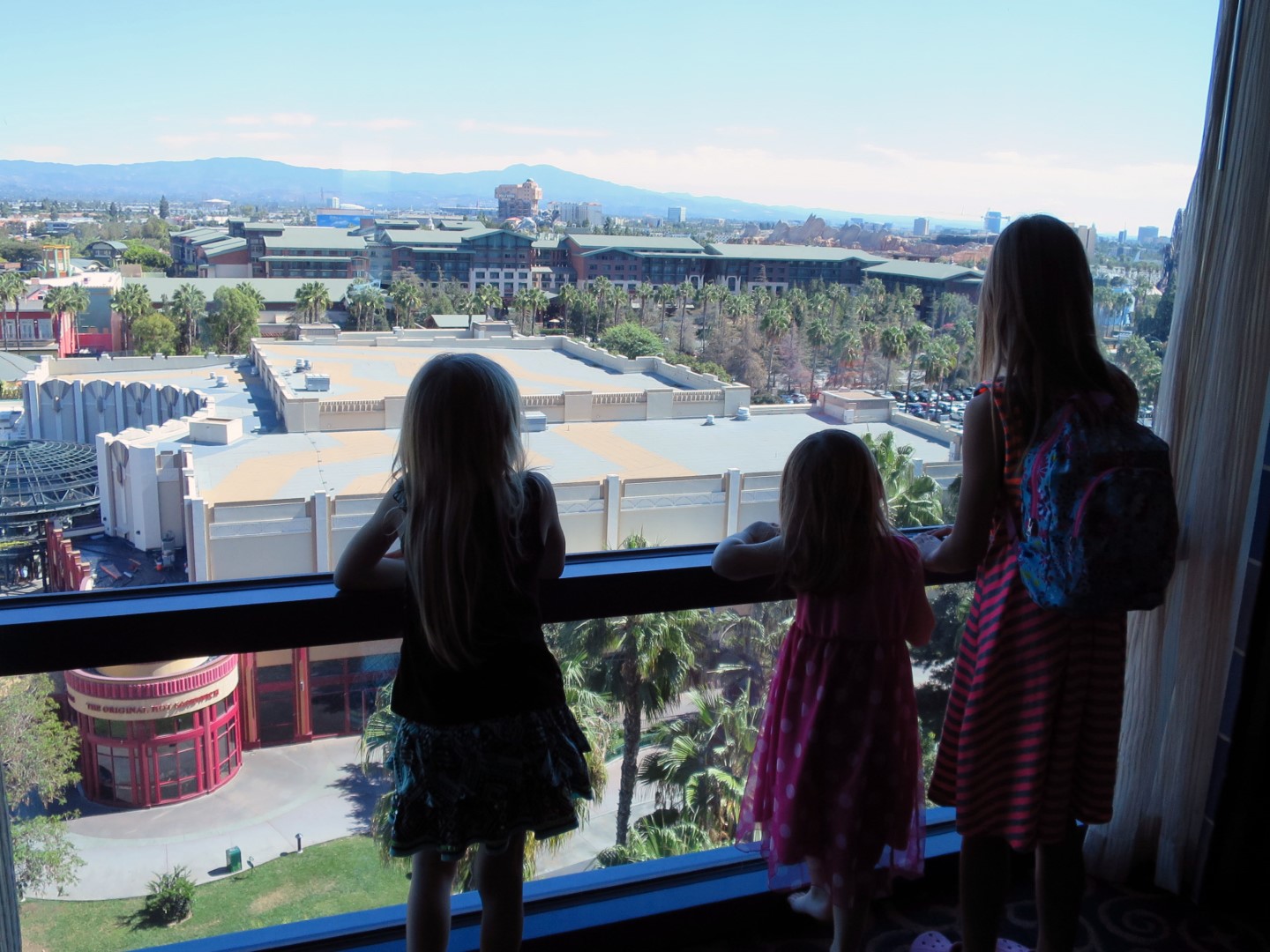 Now it was time to explore the room. As this was the very first time at the DLH, we obviously had to take EVERYTHING in.
That picture on the wall now lives in our Dining room. No, I didn't steal it off the wall.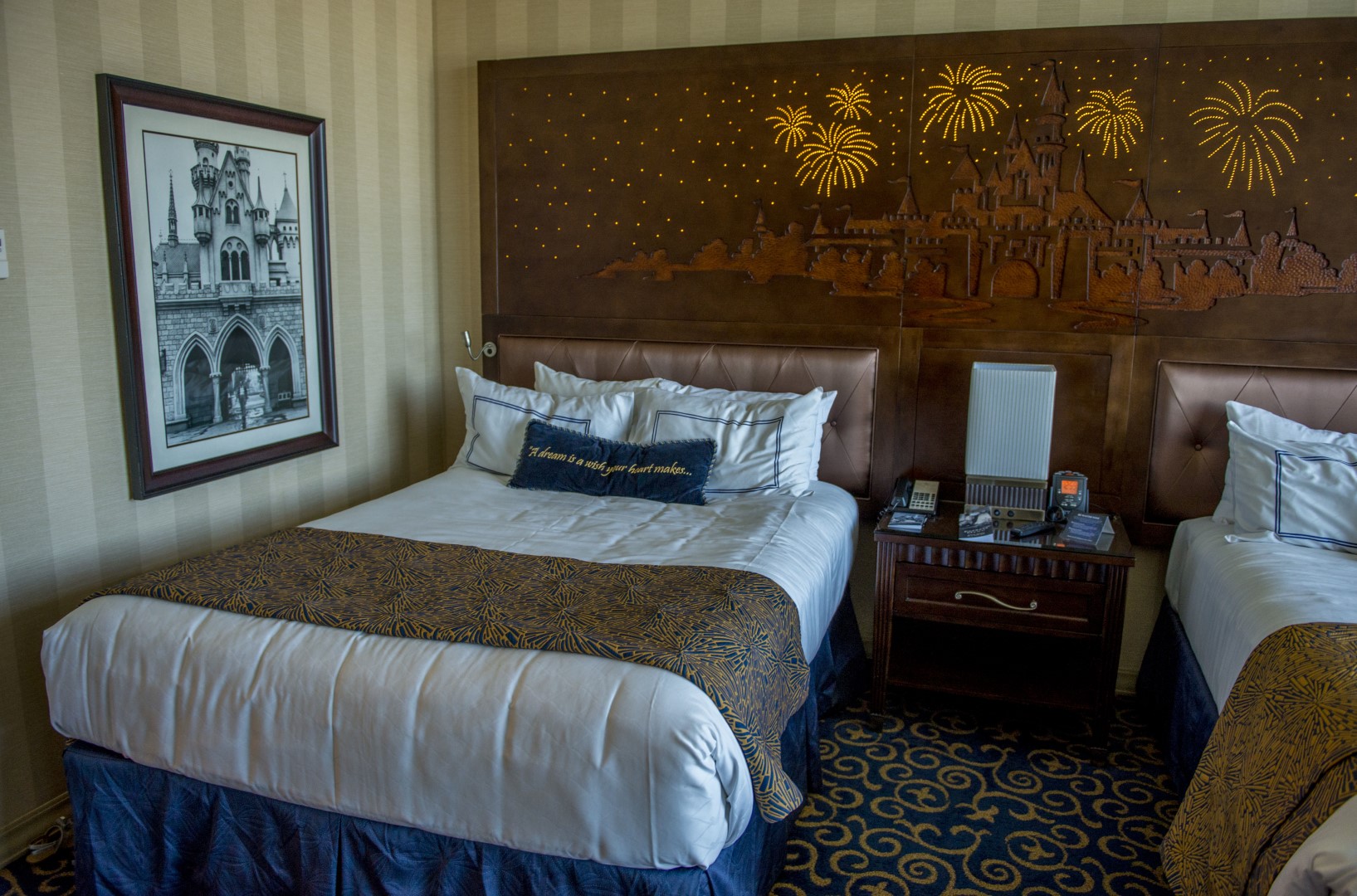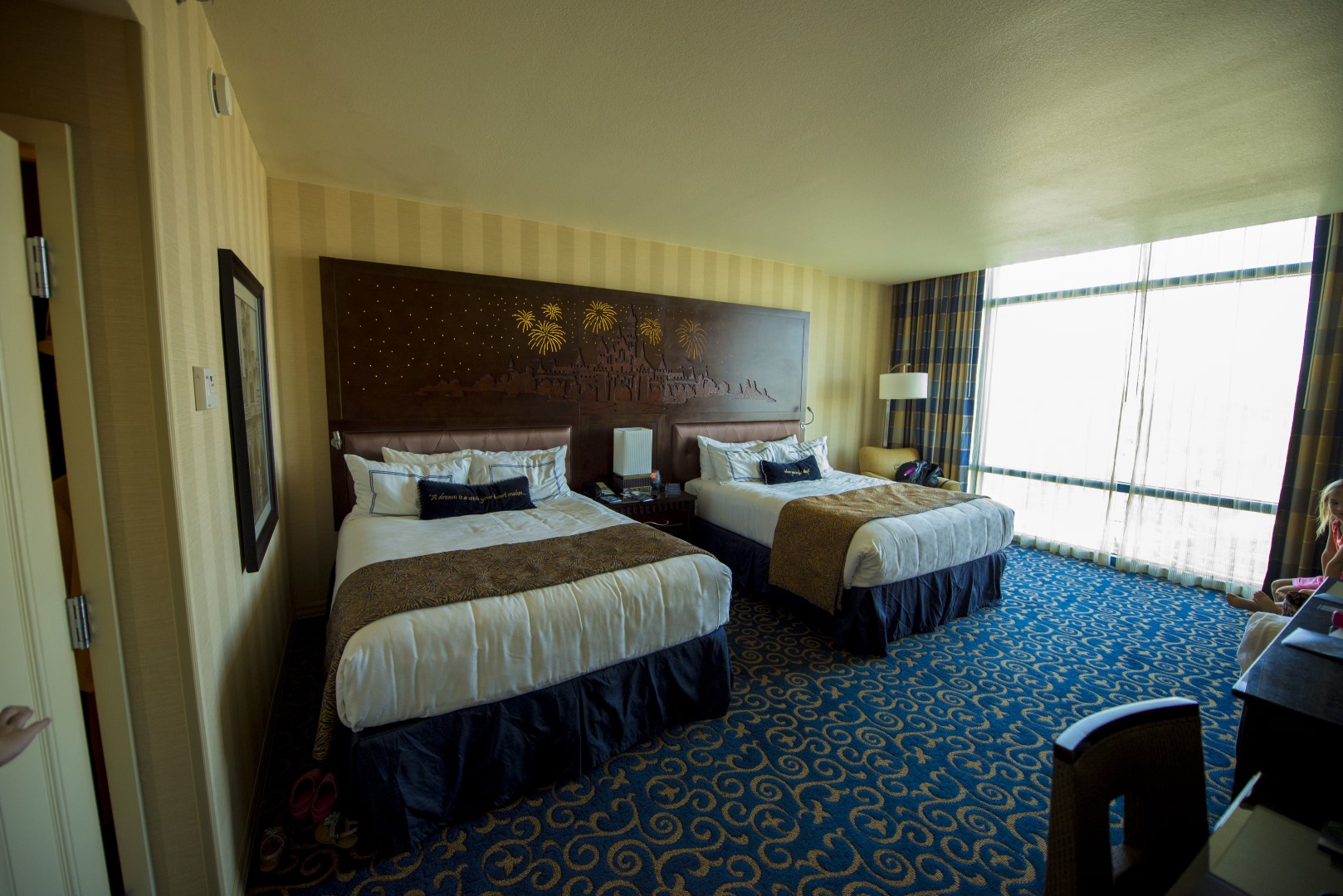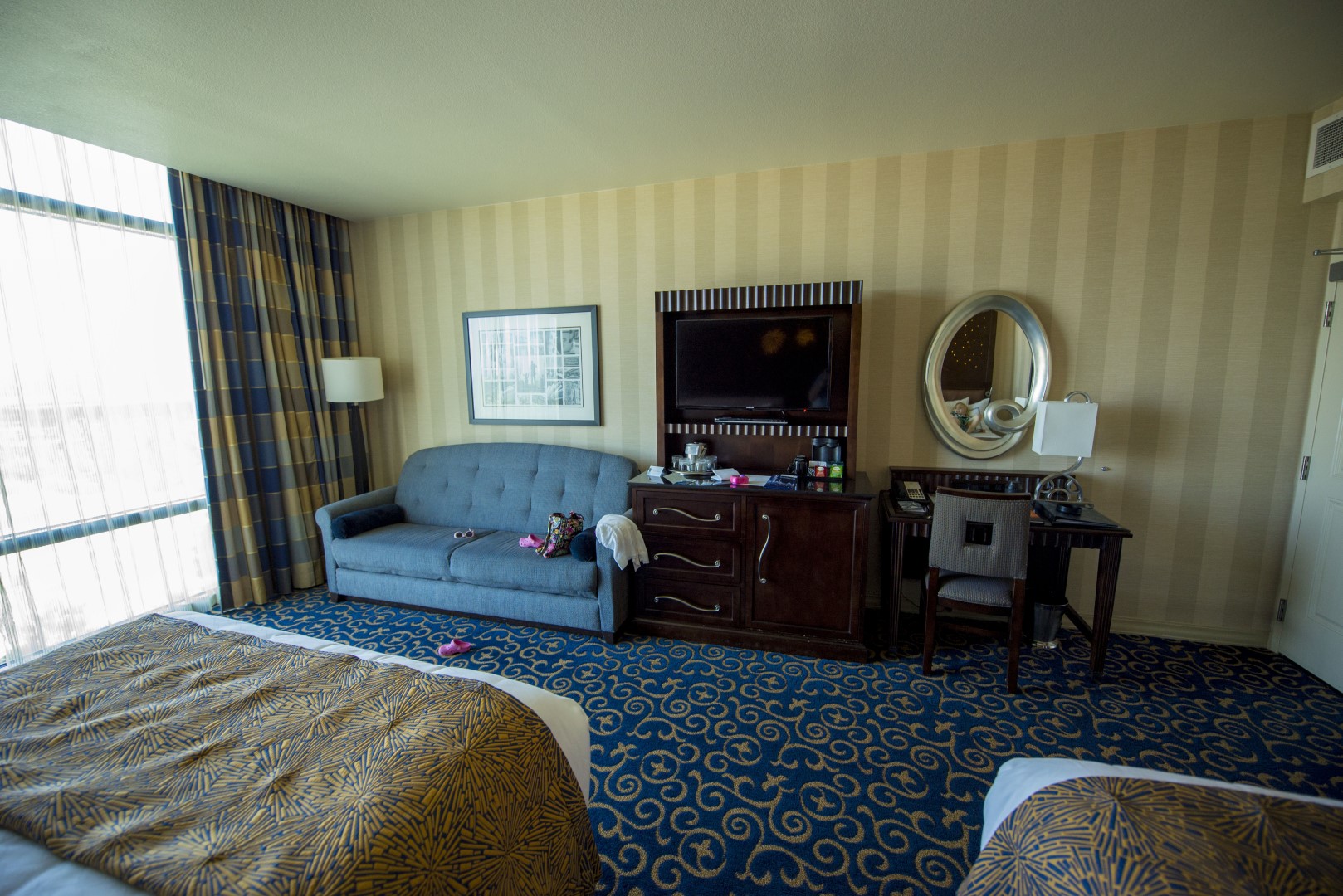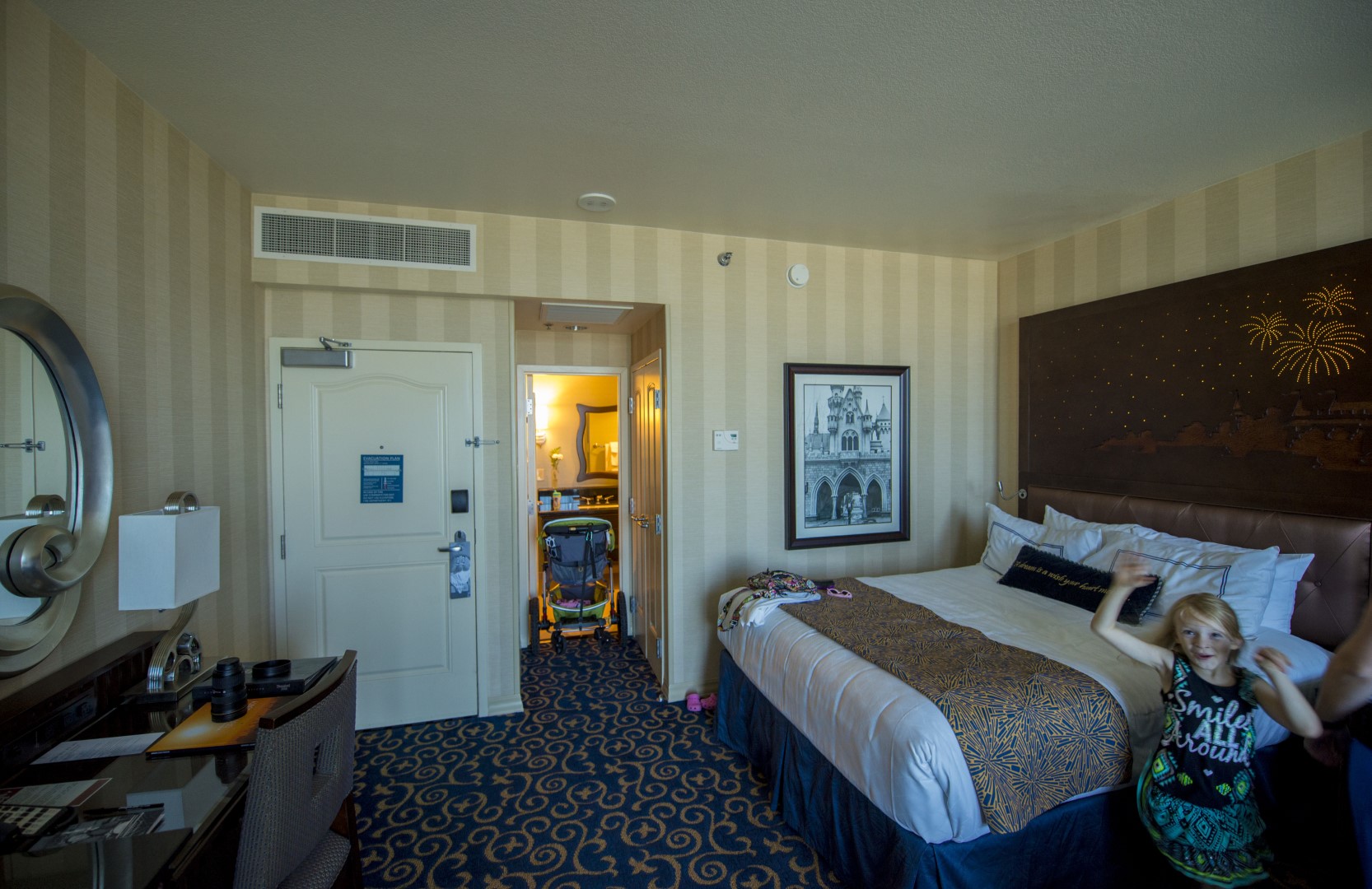 Bathroom was tighter than I expected.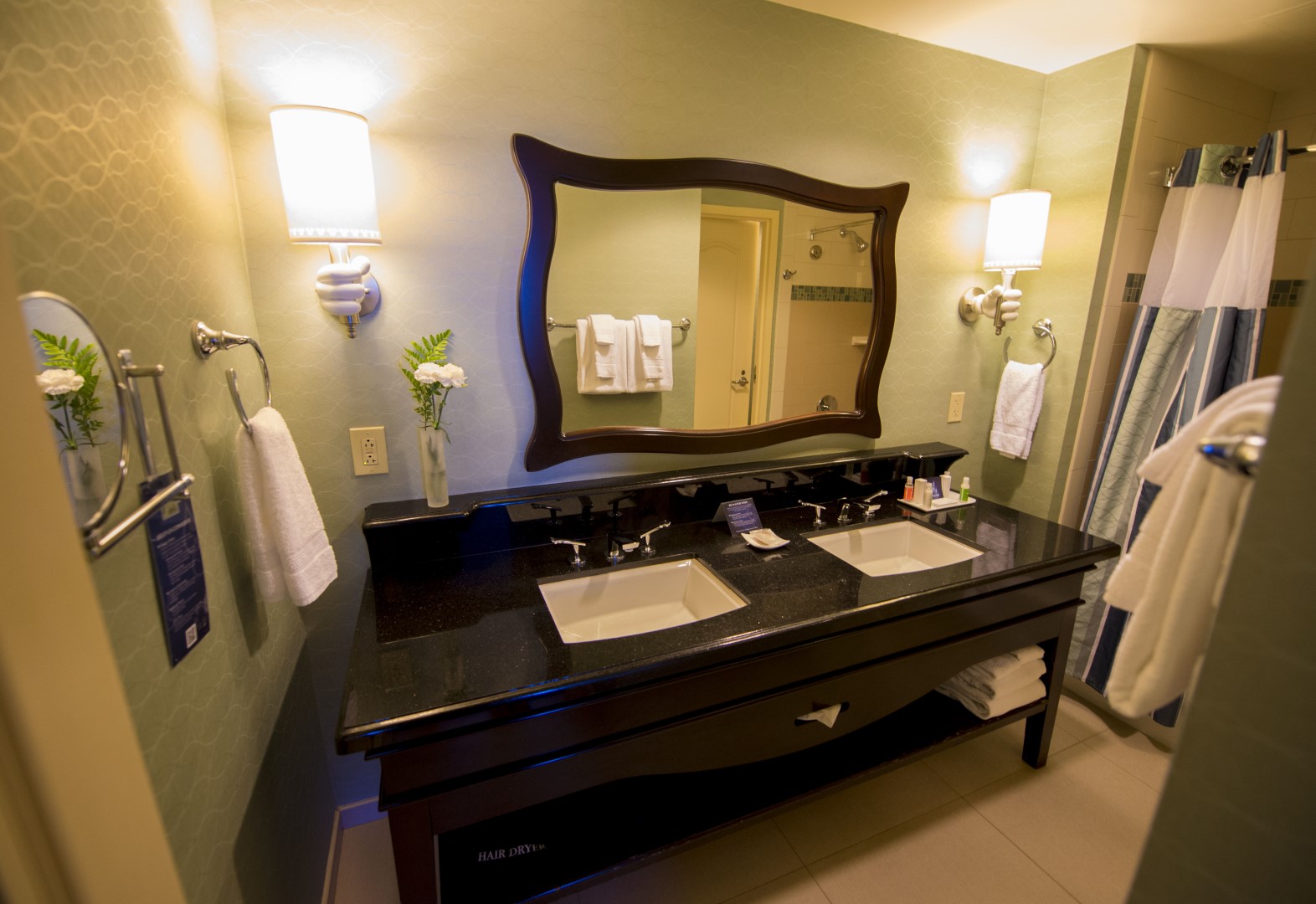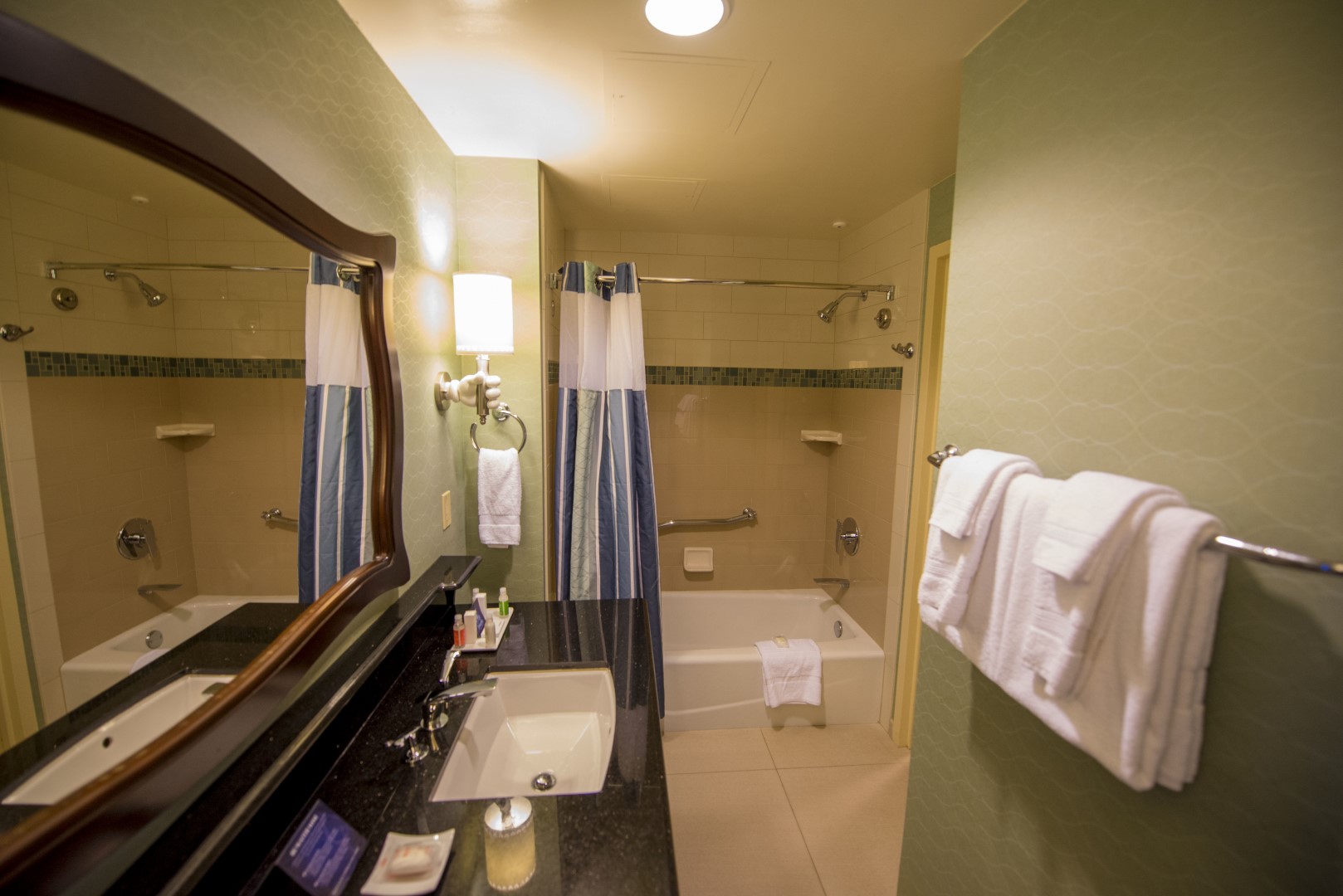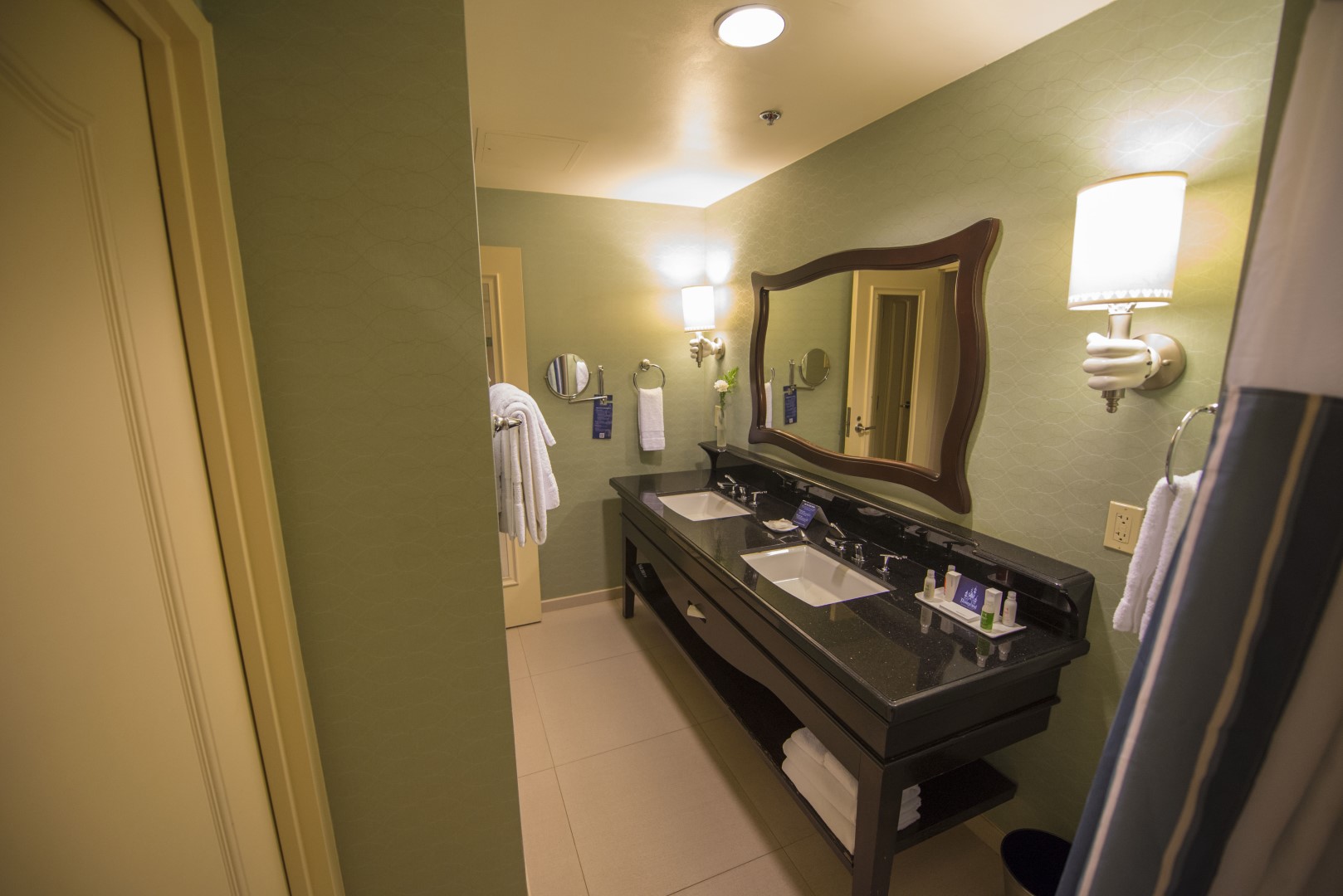 Dug the artwork in the toilet cubicle.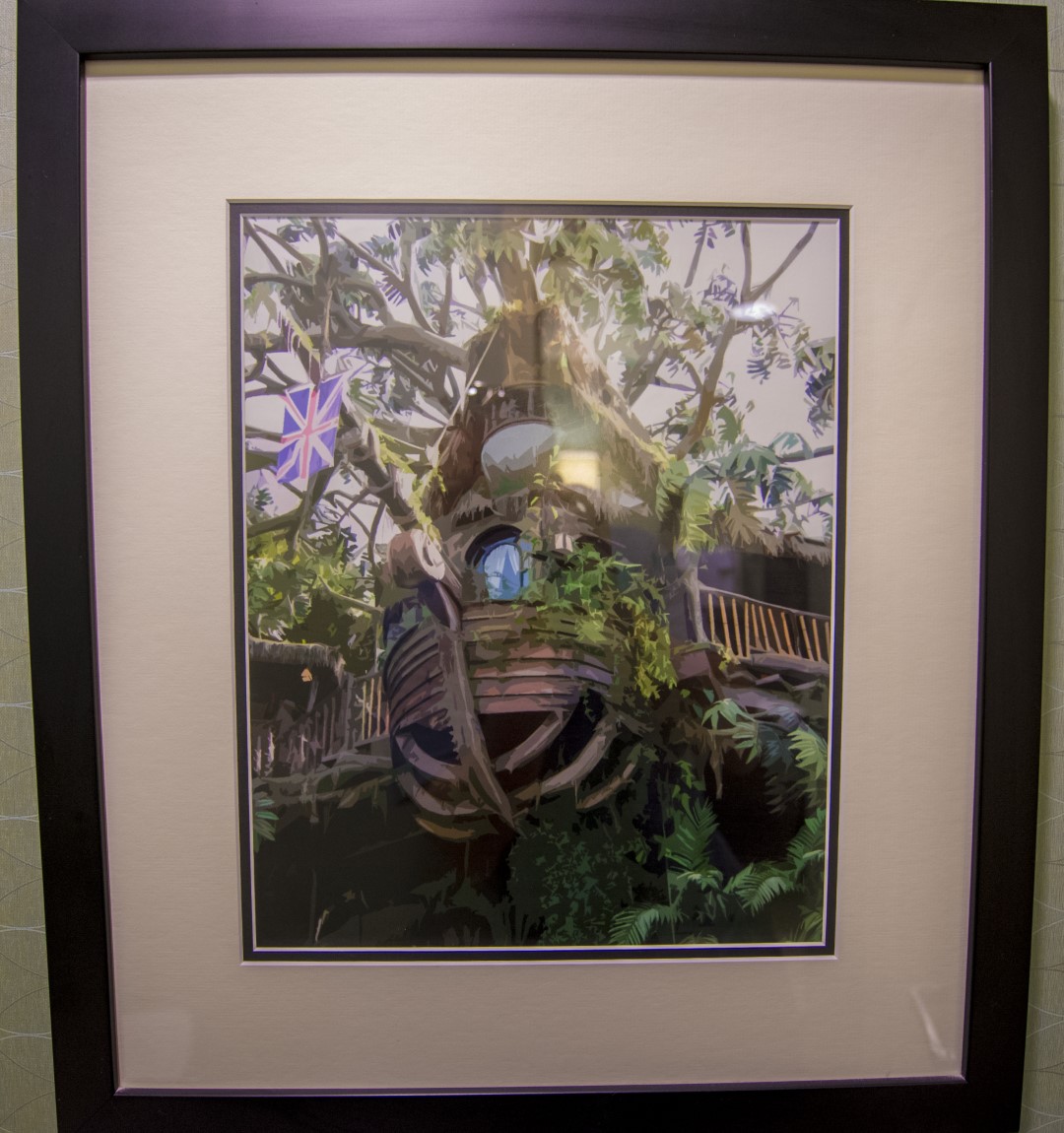 The kiddos wanted us to draw the curtains so they could see the fireworks on the headboard. So cool. Need this headboard one of these days, but my Grand Californian Headboards will have to do for now.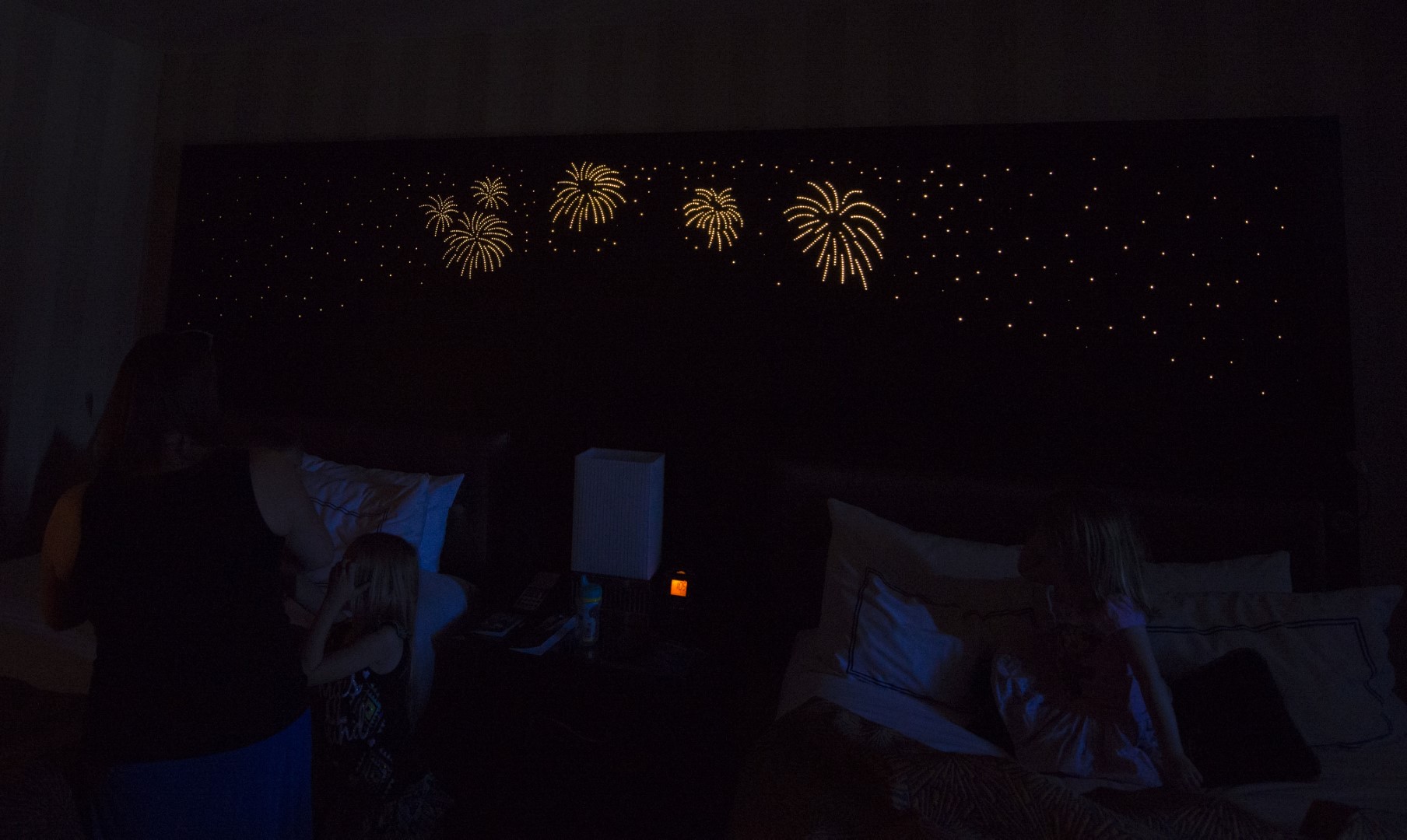 Man, the views are GREAT! You can just watch the fireworks from your room.