Next up is Minnie's House! It reminds me so much of my period revival homes. LOVE it. The details are again OFF THE CHARTS awesome.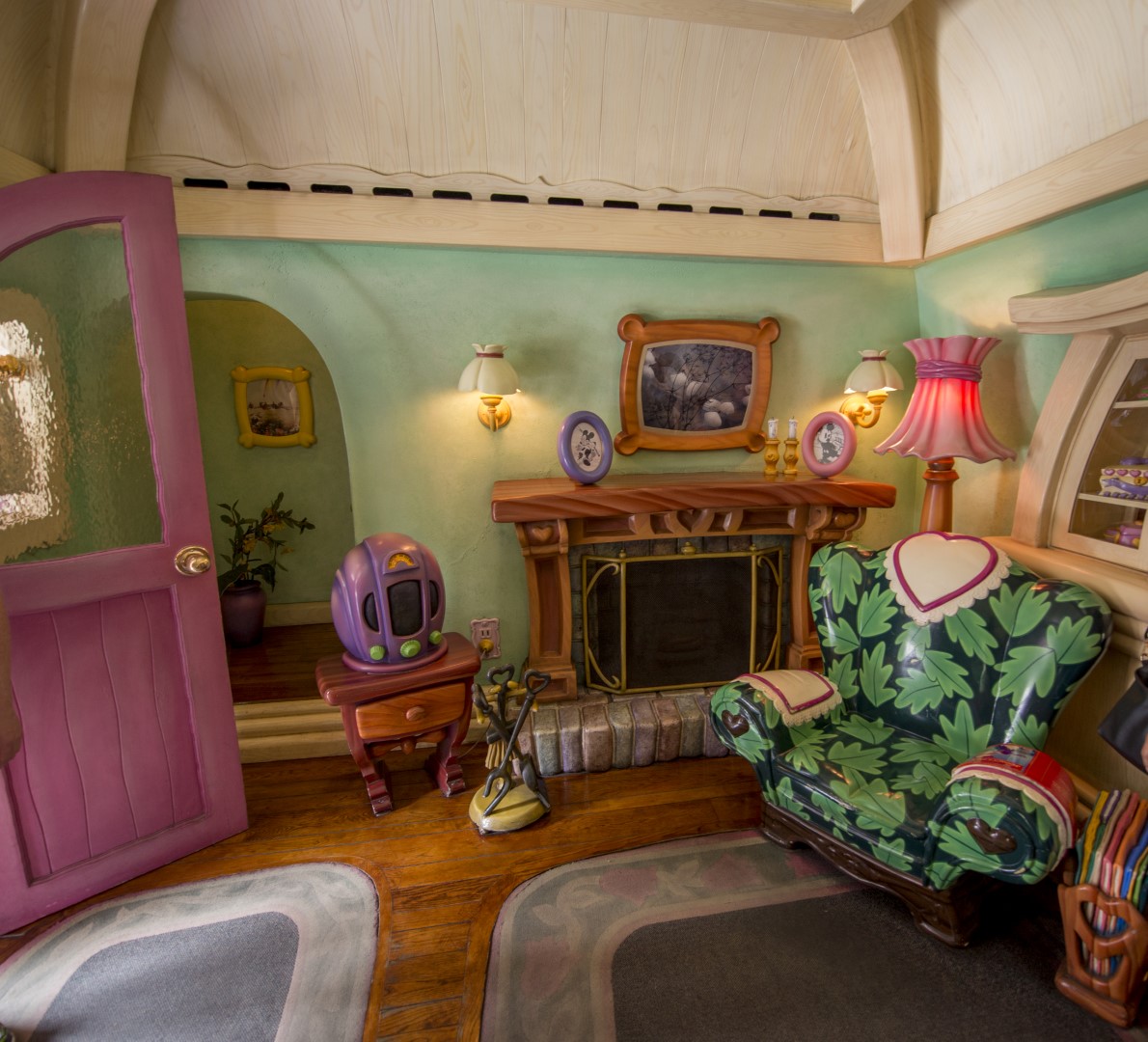 Little Char completely disappears between giant K! Vic was on Cloud 9 as she was OBSESSED with Minnie.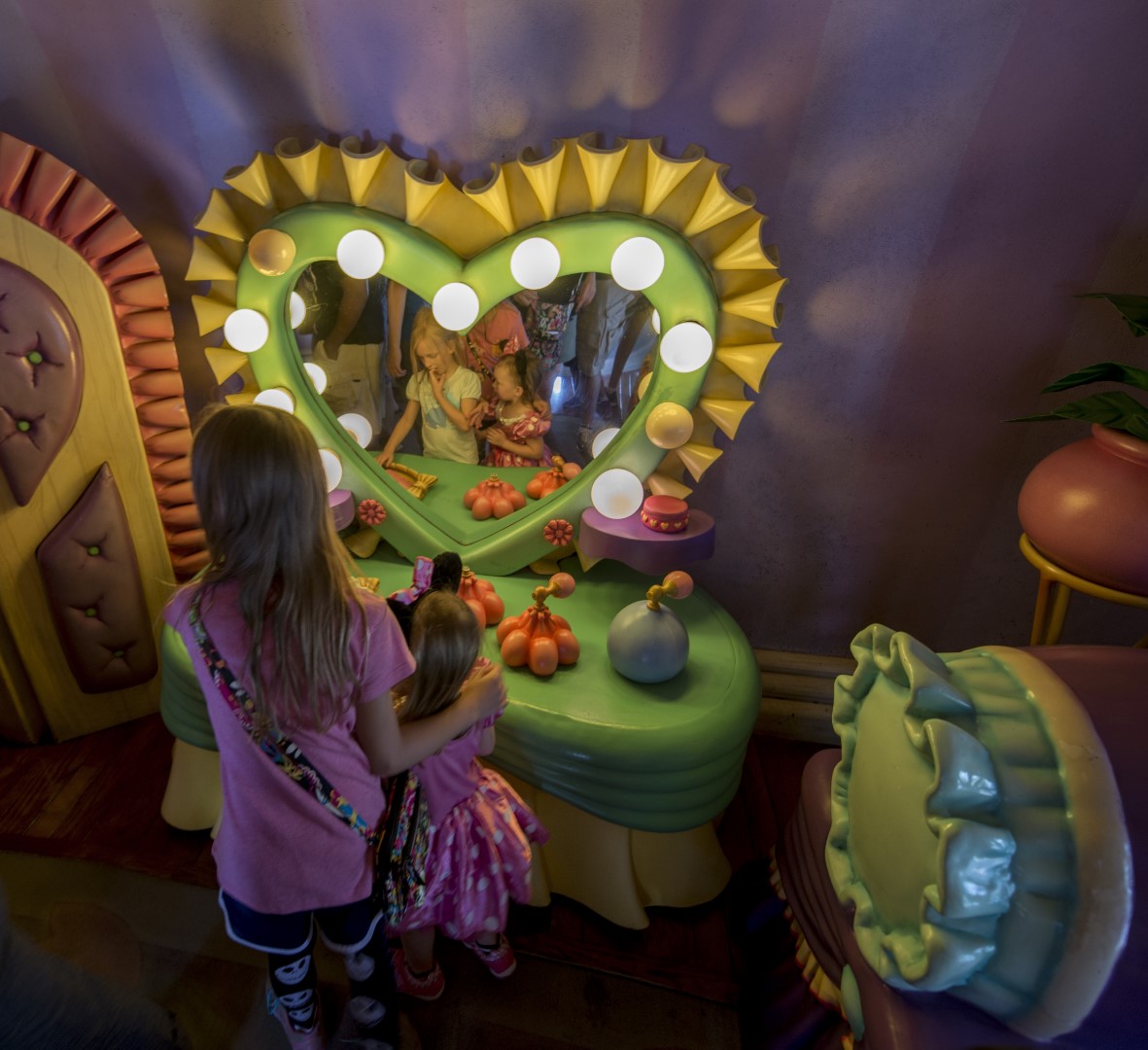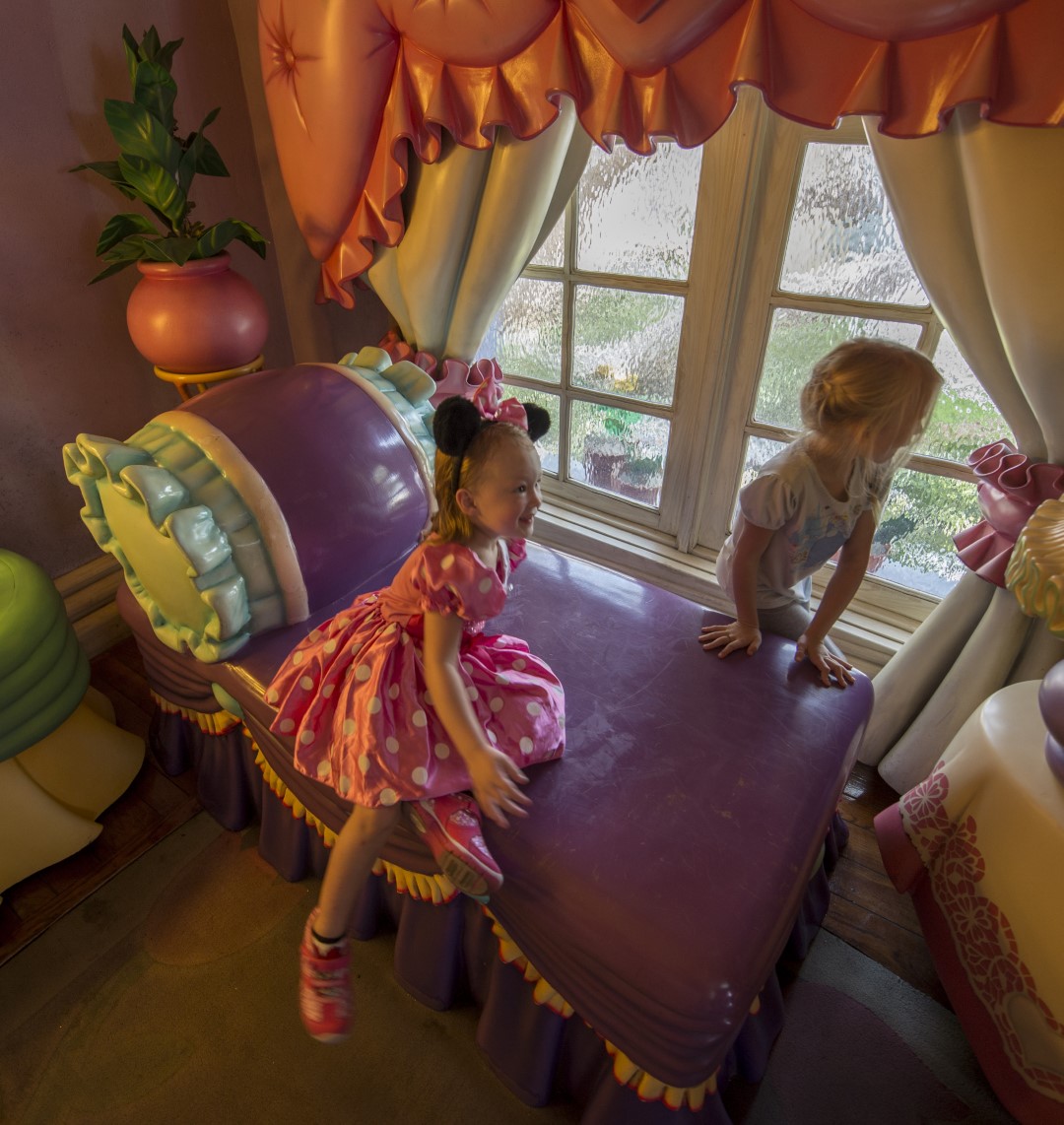 A cell from Fantasia from the Centaurs receiving grapes from Cupid.... it's actually a racy scene especially for the time. Minnie may have been a bit of a tart in her early years..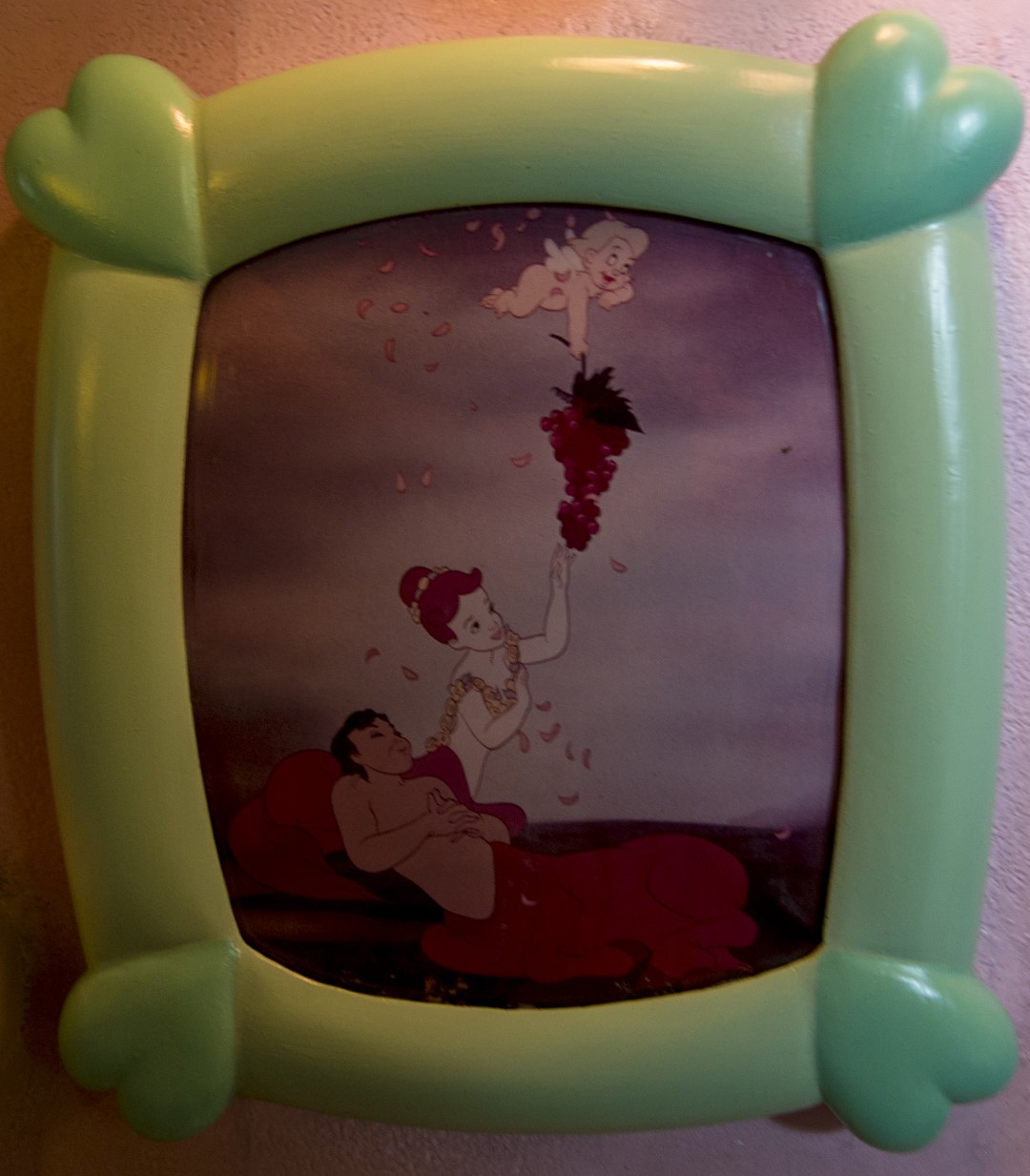 Minnie's Kitchen is always fun because of all the interactive elements and fun little details and nods to pop culture.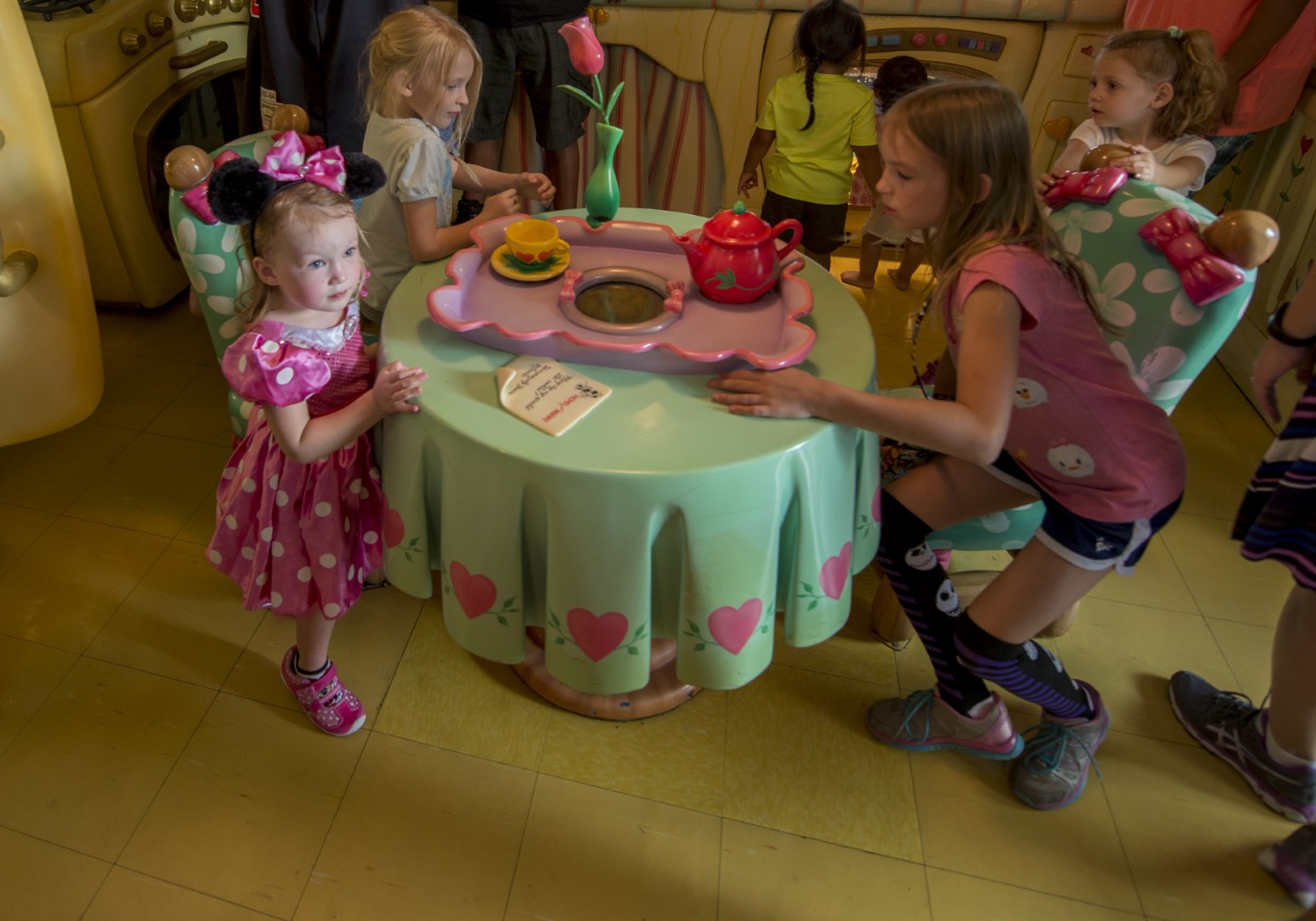 Cheesemore instead of Kenmore refrigerator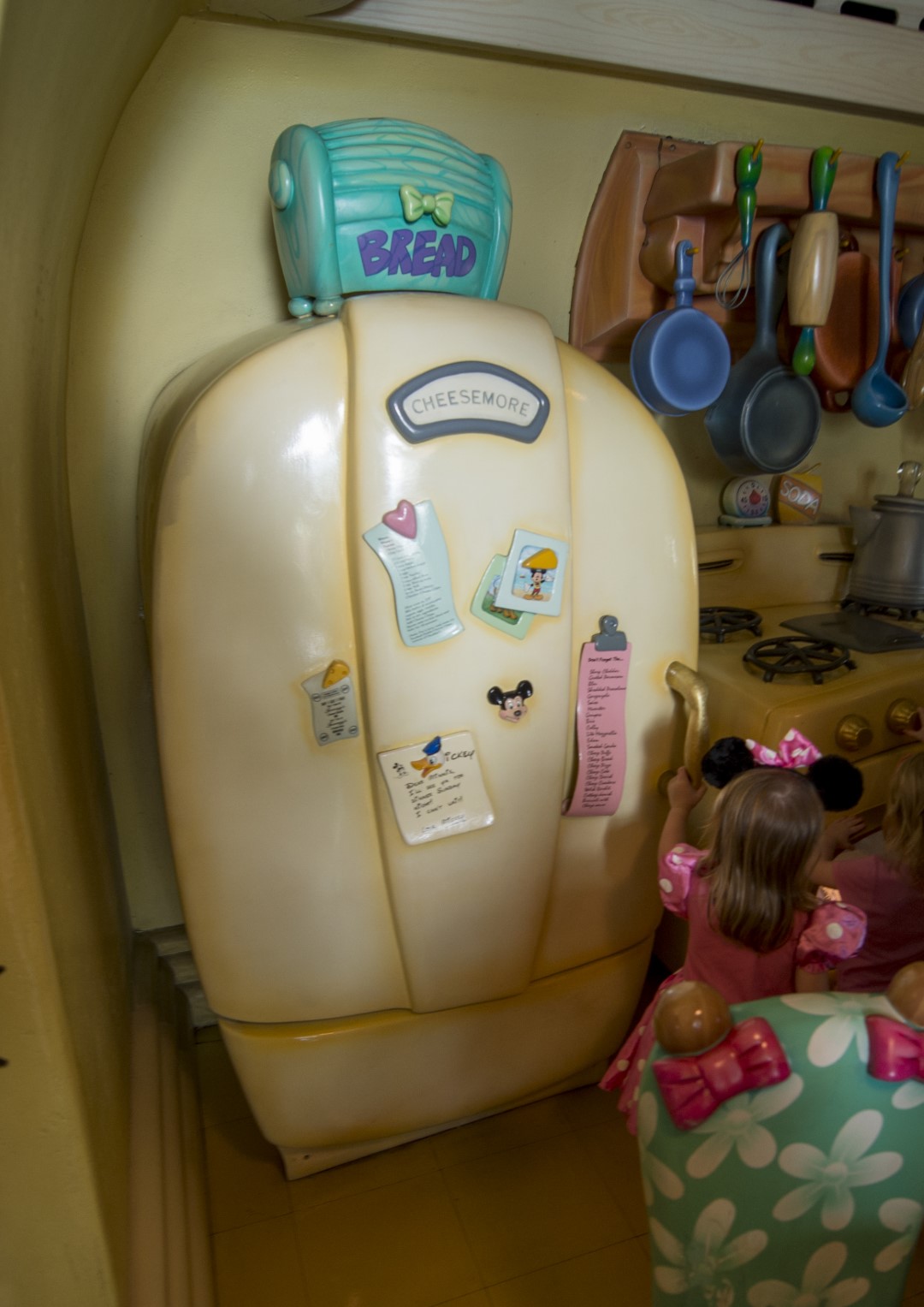 Always primp your ears!! Love the forced perspective/distortion and Amy's freakish proportions here...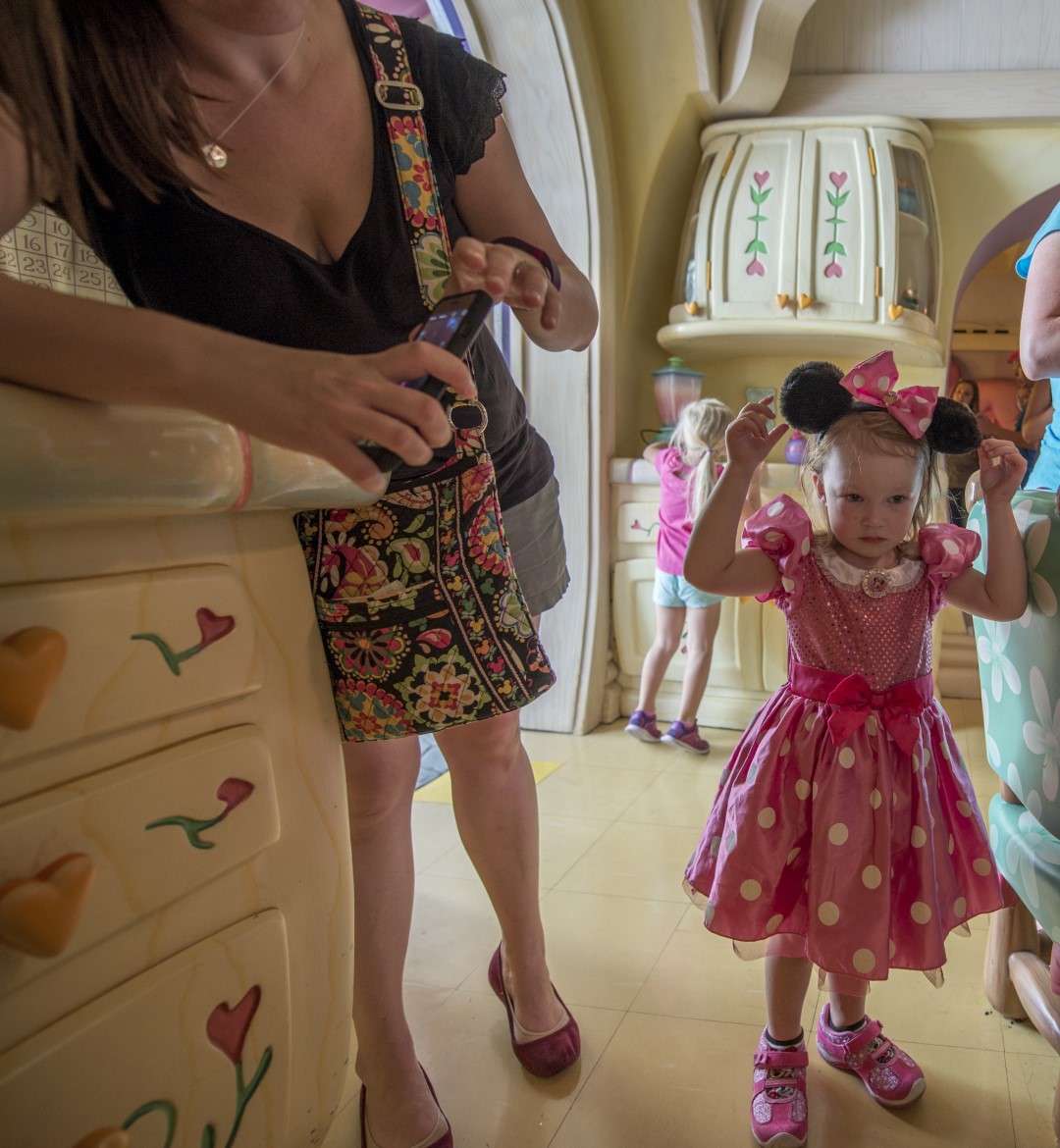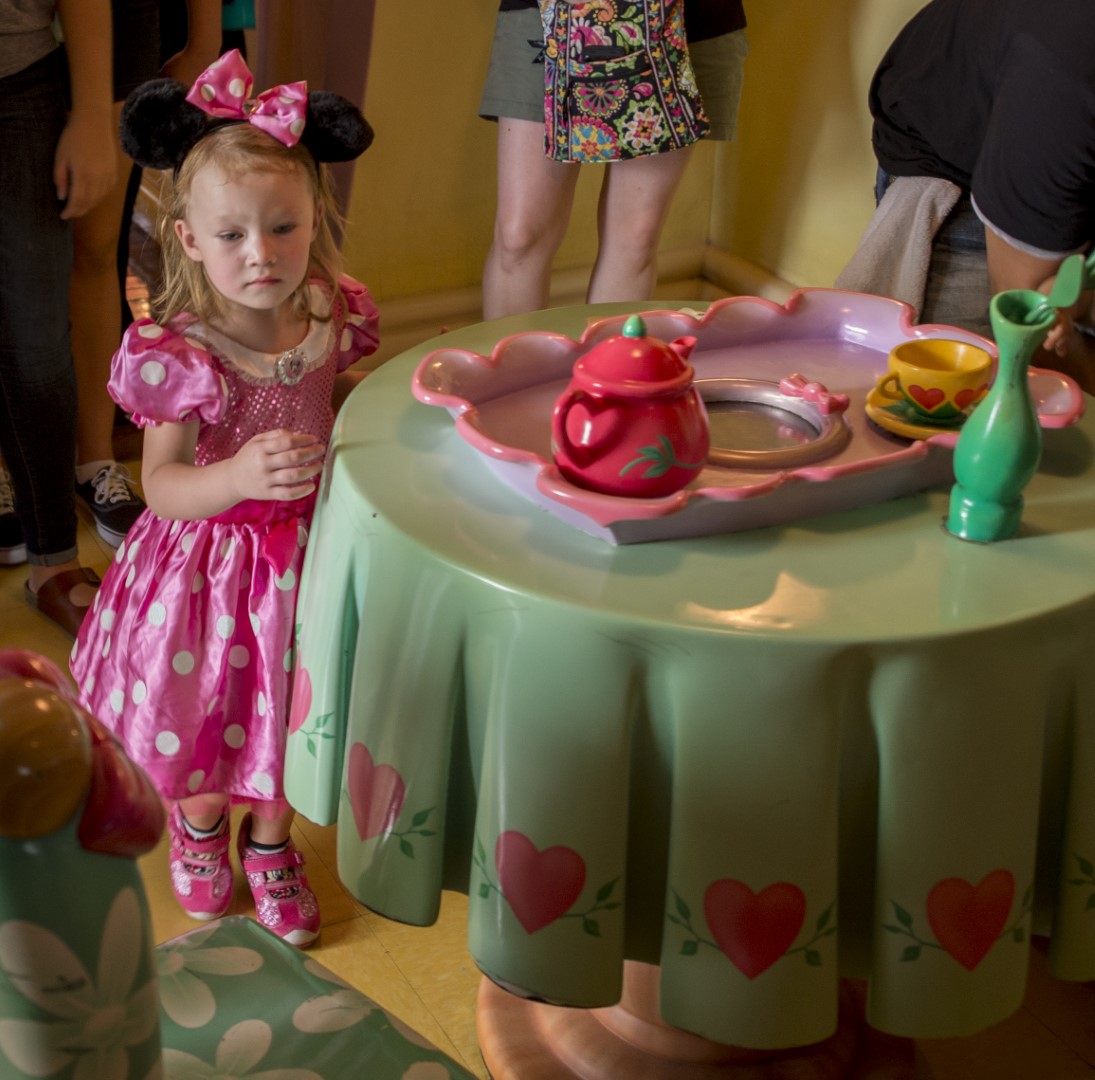 Tea time!!