Back Down Main Street before we leave for the day...Who doesn't love the non-offensive clock?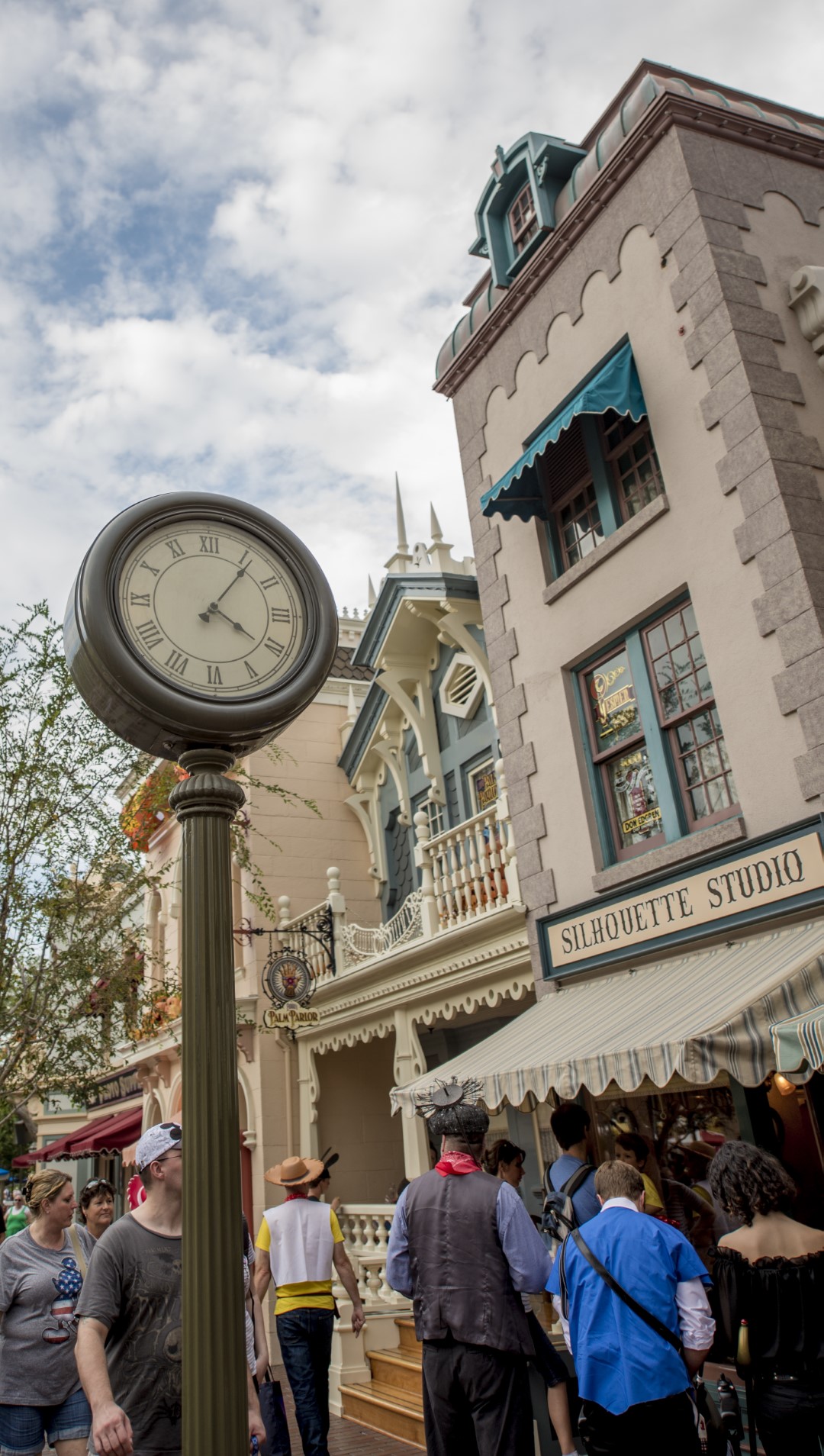 And this non-offensive hitching post?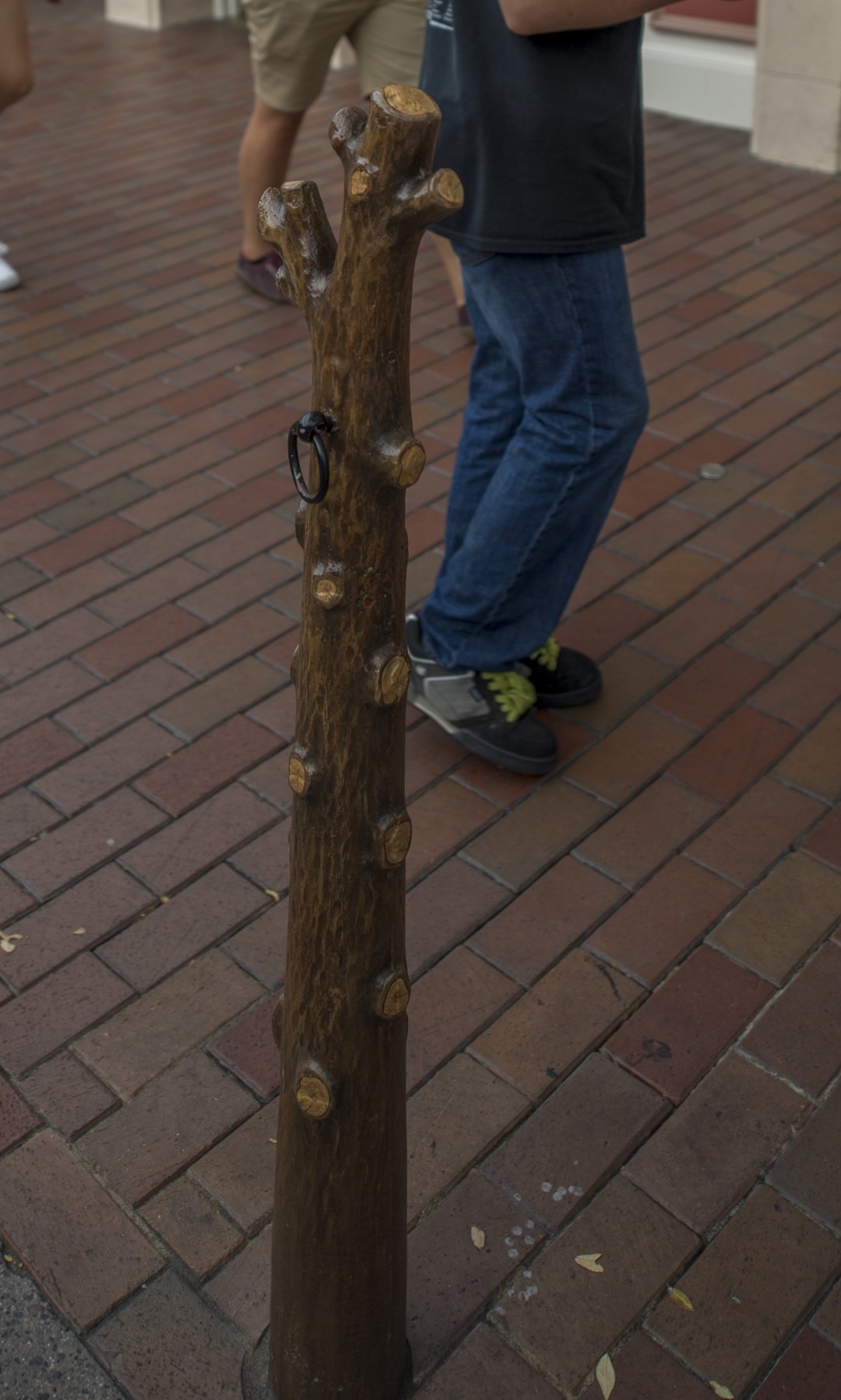 Where did we end up for the last attraction of the day, Autopia... (my least favorite attraction of them
all...)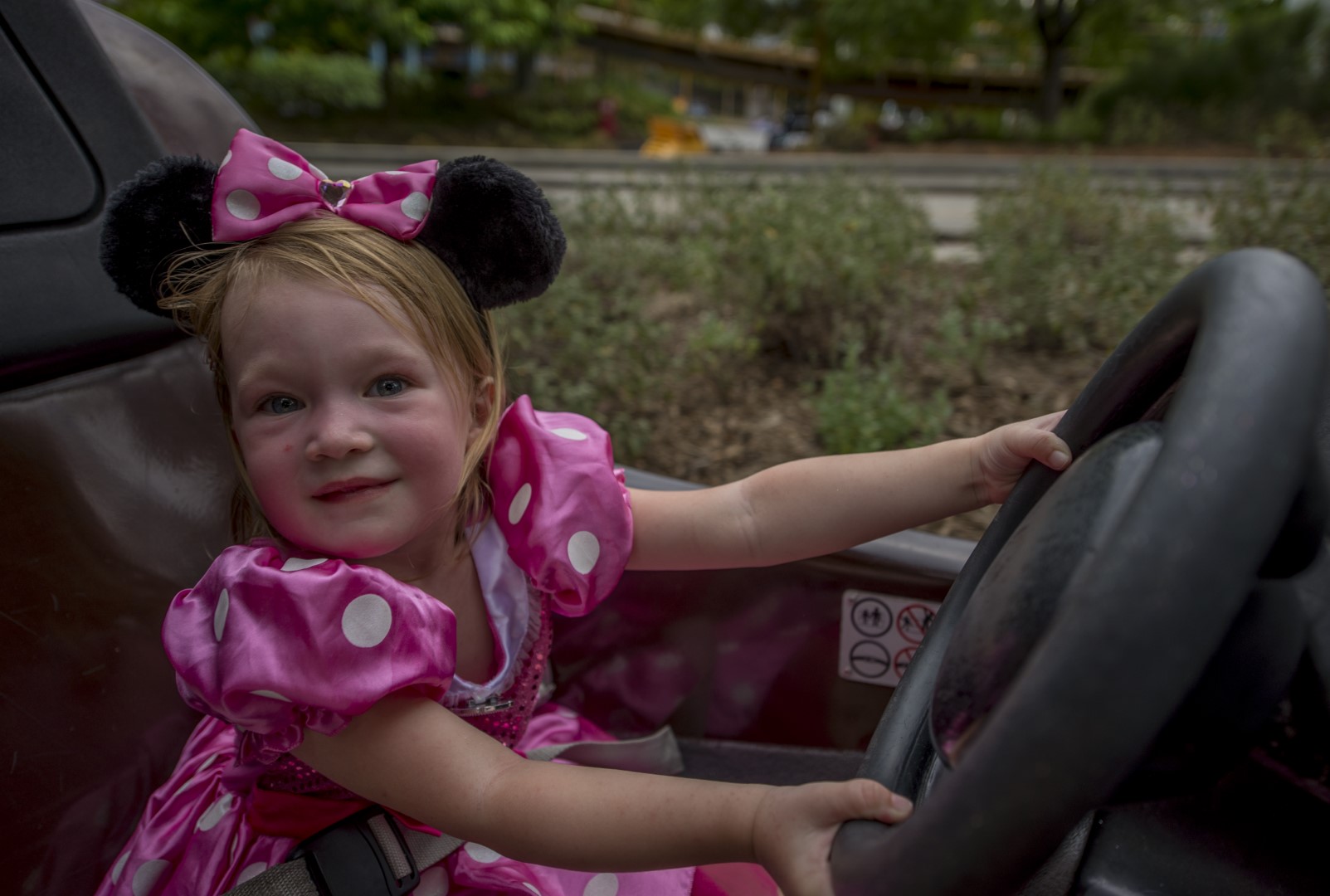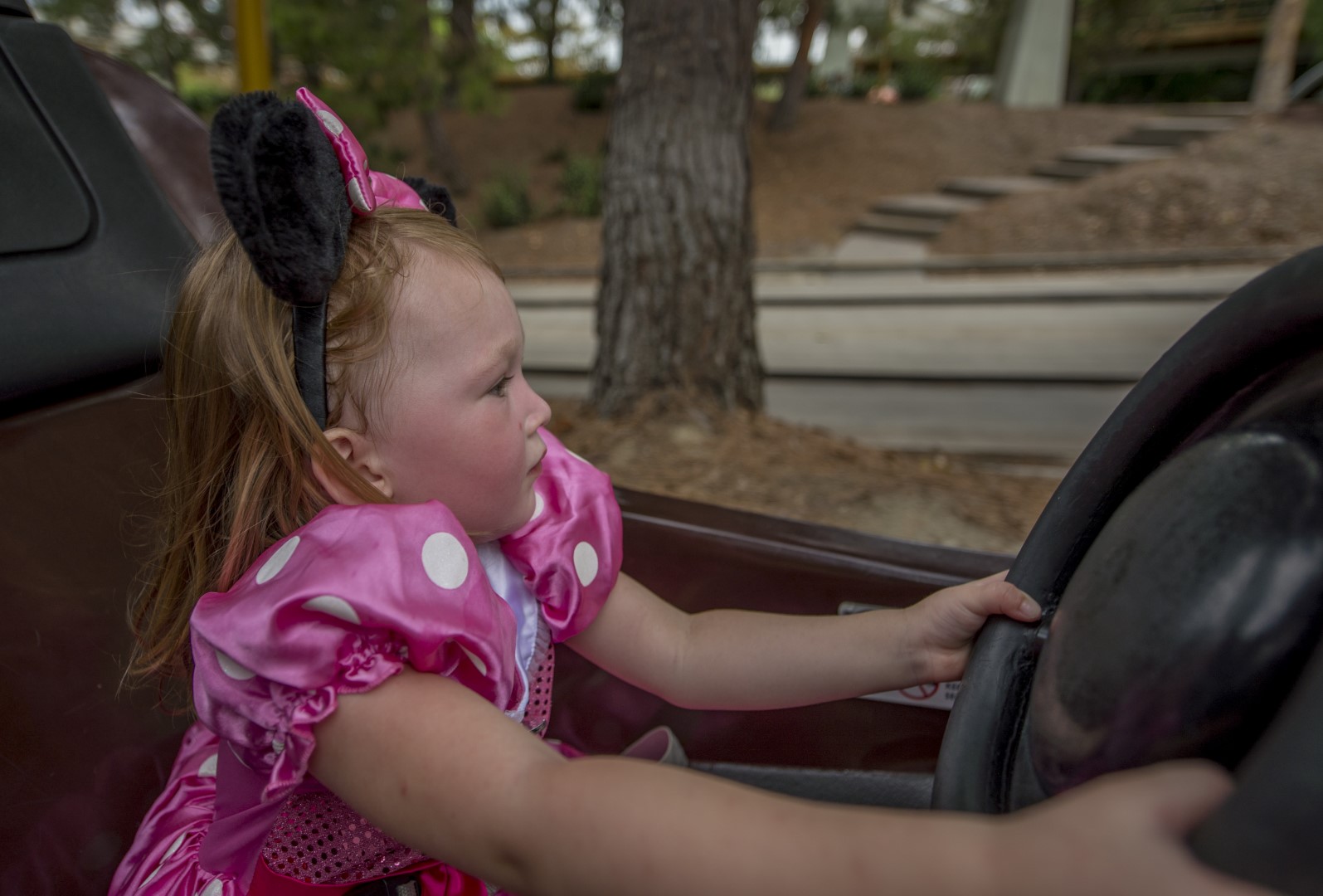 The Greenery!!!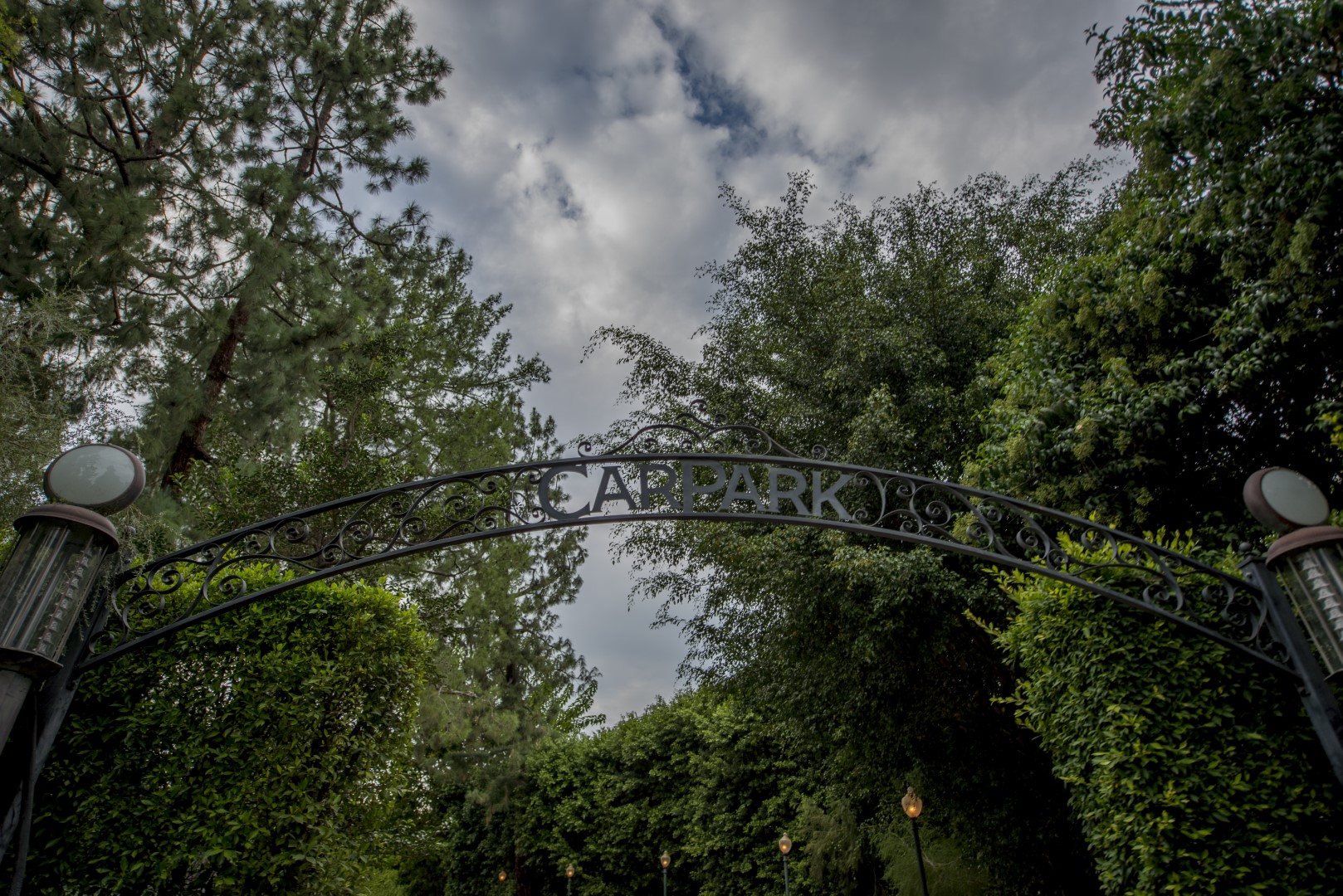 Bob Gurr is seriously present.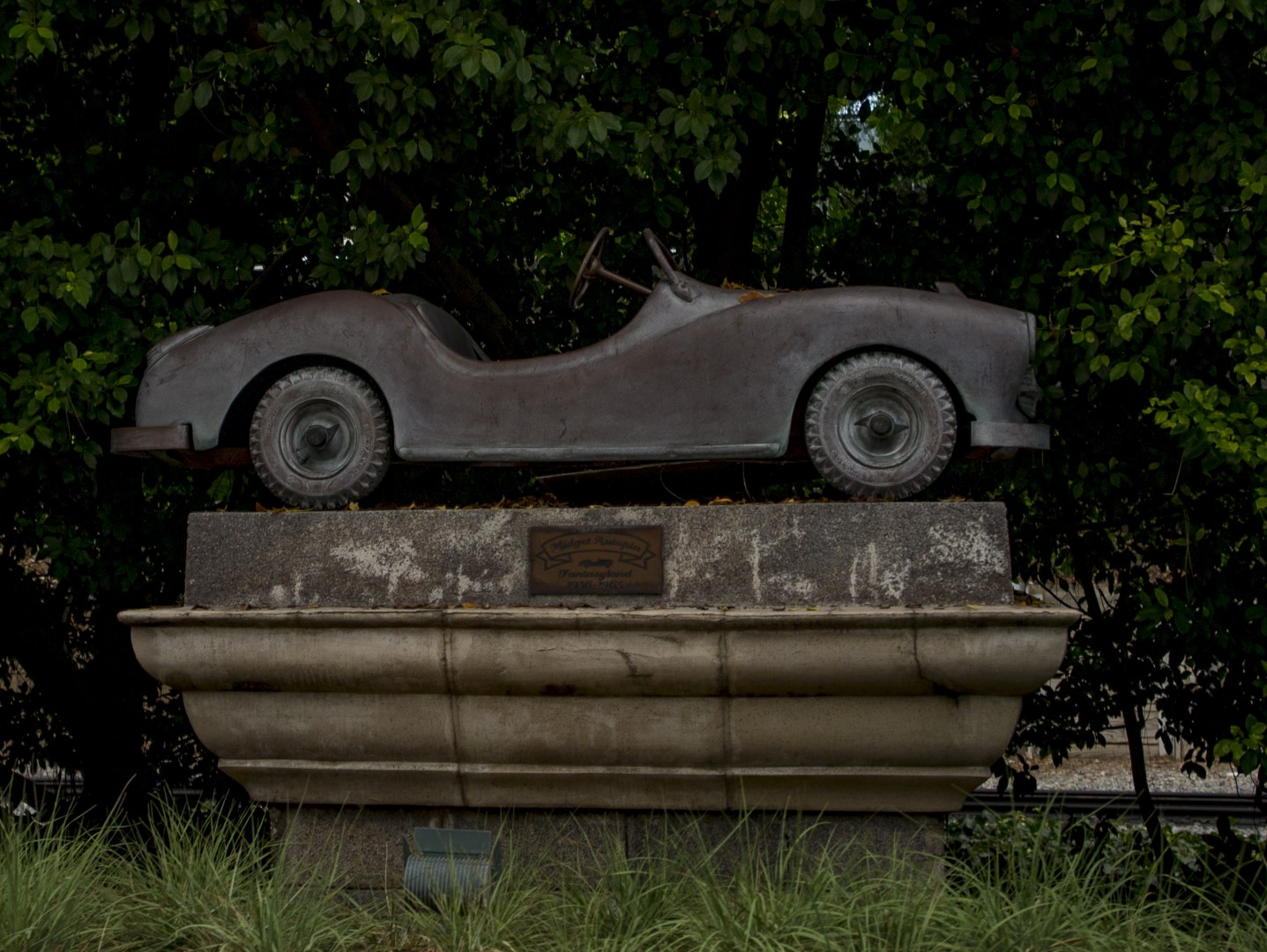 OOooops!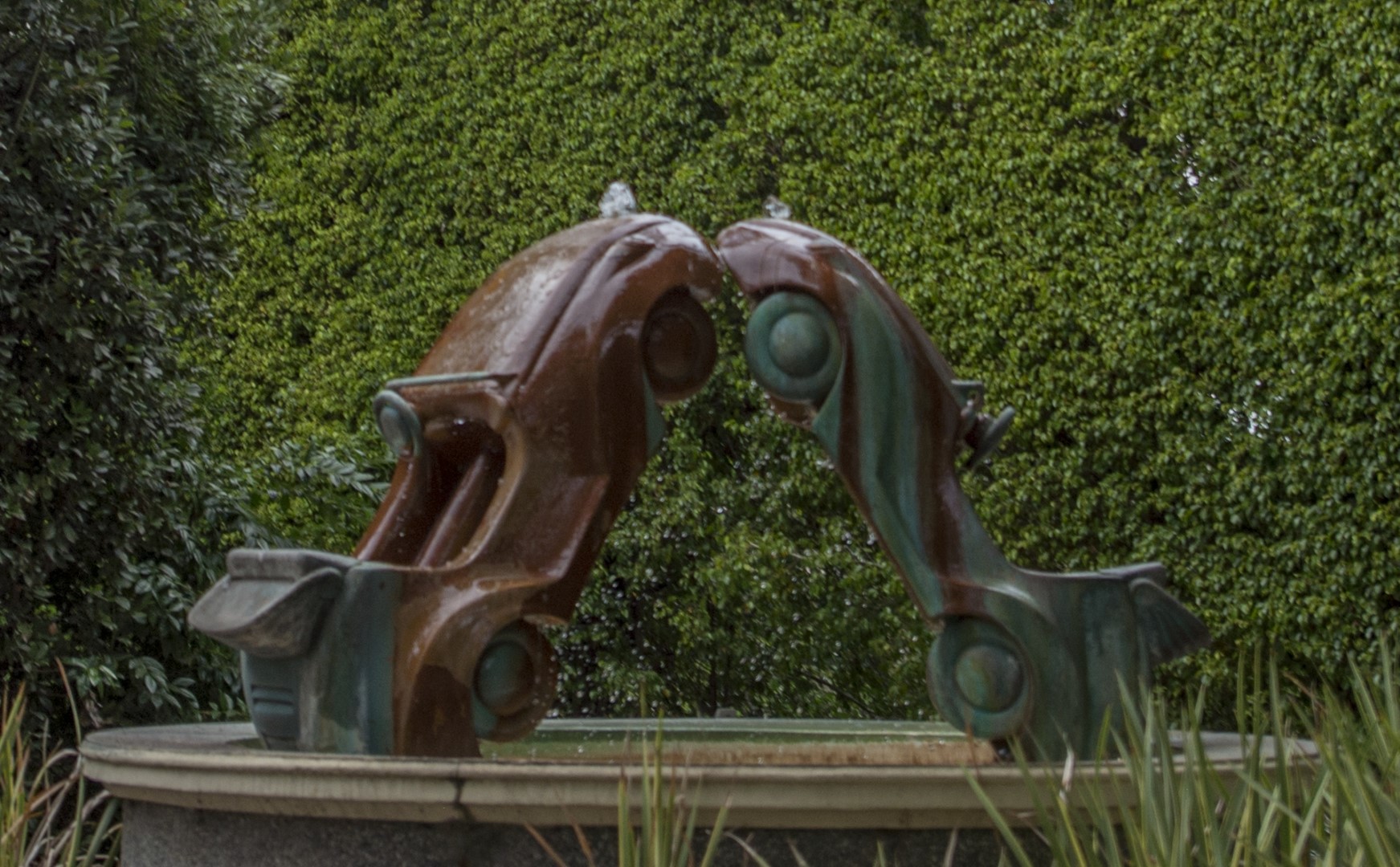 That Popcorn cart... SOOOO good.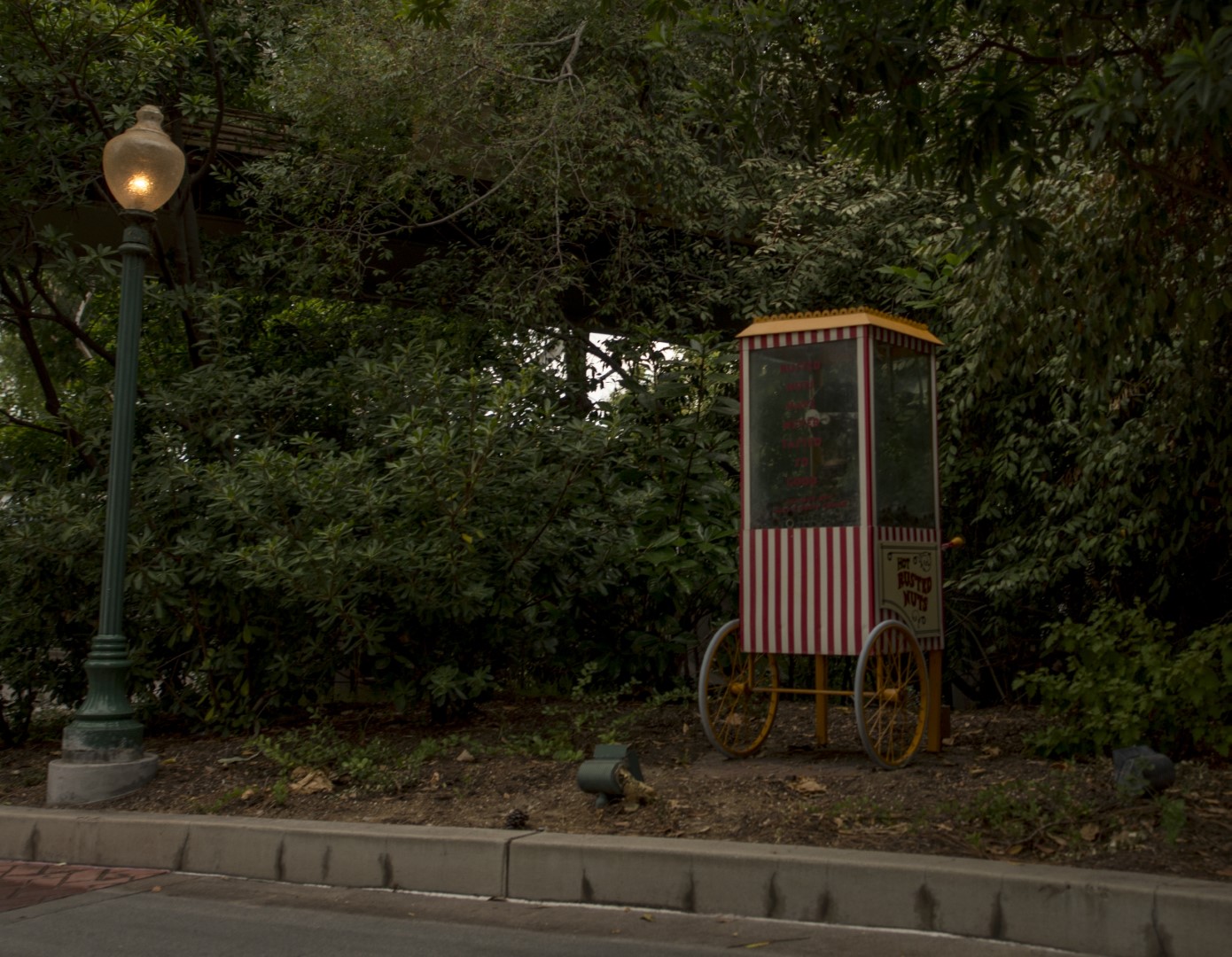 The Vista to tomorrow!!!