Greetings from Florida!
There was previously some wishful thinking and hopeful speculation that Disney would make use of the downtime to improve the reliability of Rise of the Resistance.
I'm sorry to disabuse you all of this notion. In fact, I was told by several Cast Members (after being rescued from the ride, the second time I'd attempted to ride it yesterday), that the reliability is worse post shutdown.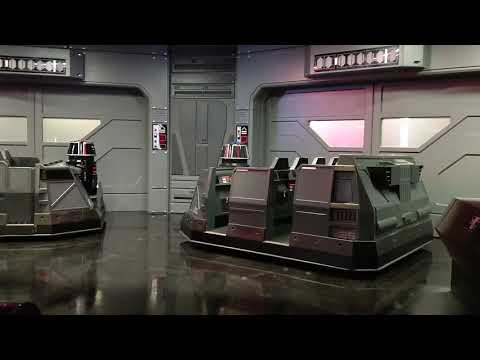 Apparently, according to these Cast Members, the ride was not being run at all during the shutdown because of the furloughs, and apparently things degraded somehow due to the inactivity. The implication being that it might take some time for things to even return to pre-shutdown levels of reliability.
We eventually did ride all the way through, on the third attempt, but this cost us a couple of hours of our day. That, with the shortened opening hours, meant that we didn't experience everything we'd hoped in the park. And the shows/streetscape weren't running, either. I know a lot of you will be dying to get back into the park ASAP and ride the big attractions, and I don't blame you, but don't expect things to go smoothly. I do somewhat regret having burned a ticket on this park for a reduced experience, but at least we were local, so it wasn't that big an investment.