Who needs rain dear? :razz: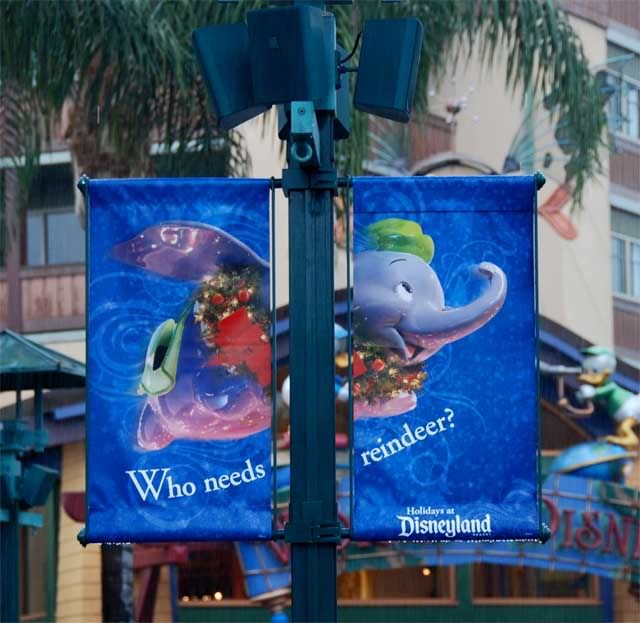 In Southern California, it turns out that ALL of us do. And that's just what we got this morning (Friday) and plenty of it.
Now, for those of you who might be reading this who are WDW regulars, you might be wondering why we get all excited with newscasters interrupting our regularly scheduled broadcasts to show live shots of the mist coming down on the 405. But you have to understand...it's rained like ONCE since last May, and even that was over and gone before any of us really saw it coming down.
And for me personally, the only thing better than Disneyland at Christmas time is Disneyland at Christmastime when it's RAINING. So...off I went to the DLR right after dropping my kids off at school. By 9 am, it was clear that today was not going to be one of the most crowded days of the year. DTD only had a handful of cars parked and I got a great spot:
The dreamy blue monorail actually looked kind of nice in the rain...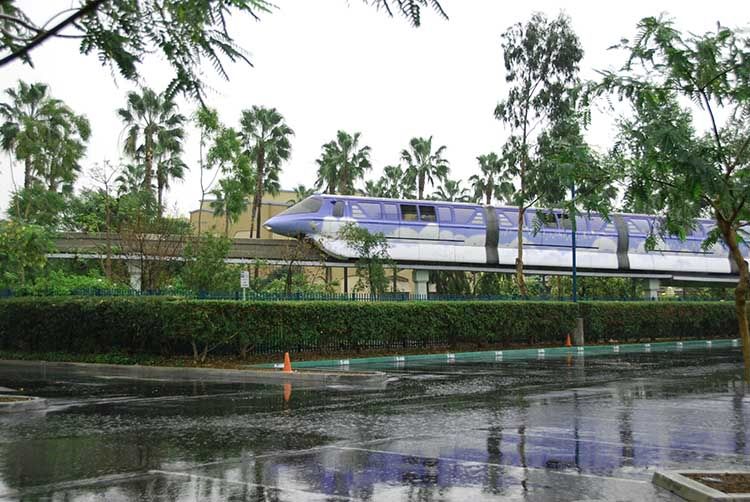 It was fascinating to watch how parents dealt with trying to keep their toddlers dry in the strollers. Here's just a couple of examples...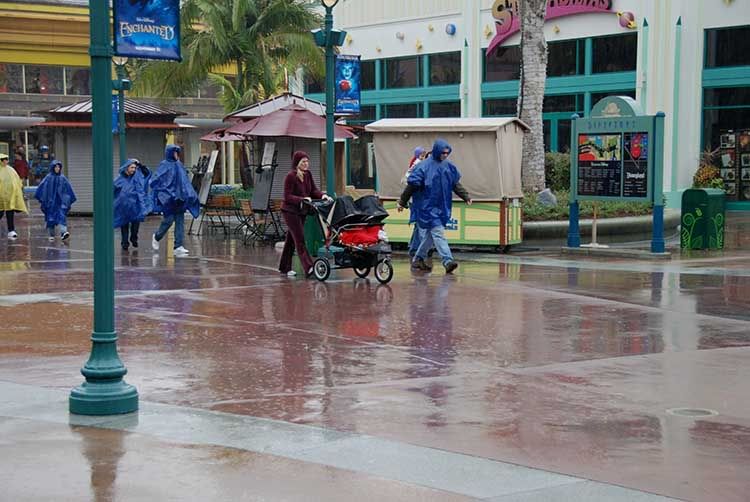 These poor folks believed the national weather service this morning (30% chance of light rain) and left without any umbrellas or ponchos. They were hoping it would stop soon...
The California sign had been candycane-ized...I'm sure much to Fo'c's'le swab's chagrin...
And...at the gates at 9AM on a holiday season Friday....the effects of the rain can clearly be seen. No lines!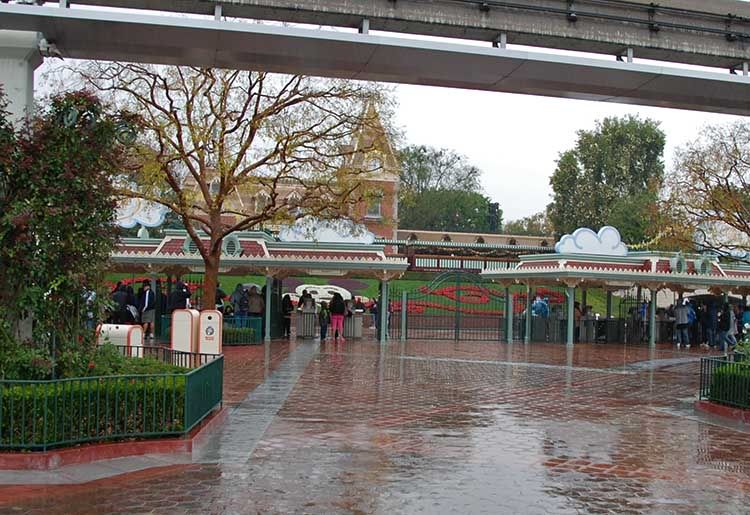 The red and green in the Mickey floral arrangement show up particularly well in the rain...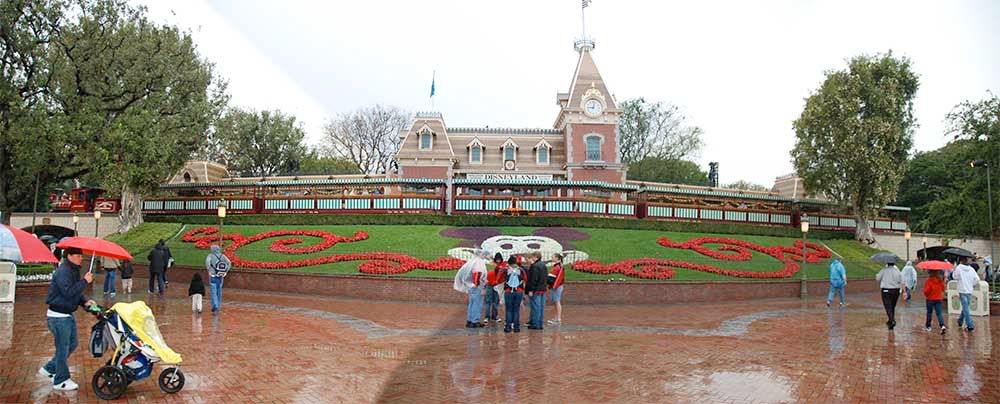 And the steam, as it was a rainy 54 degrees, from the train and Mark Twain, seemed to linger in the air for hours at a time: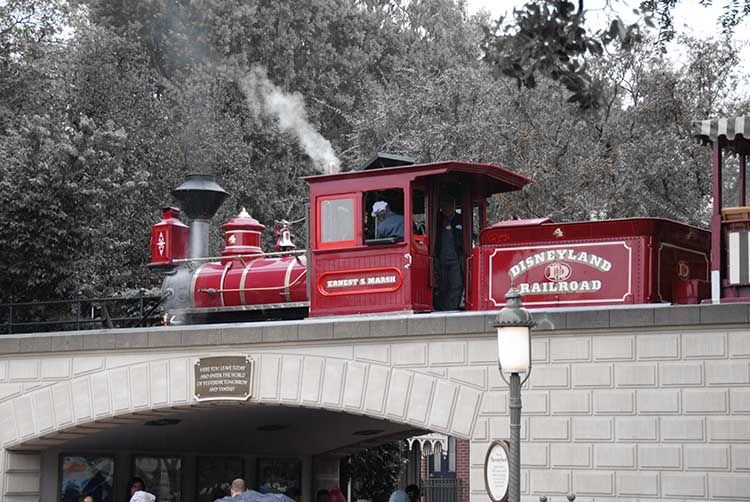 When I stepped under the bridge, I noticed immediately that they had begun set up for the Candlelight Ceremony tomorrow night: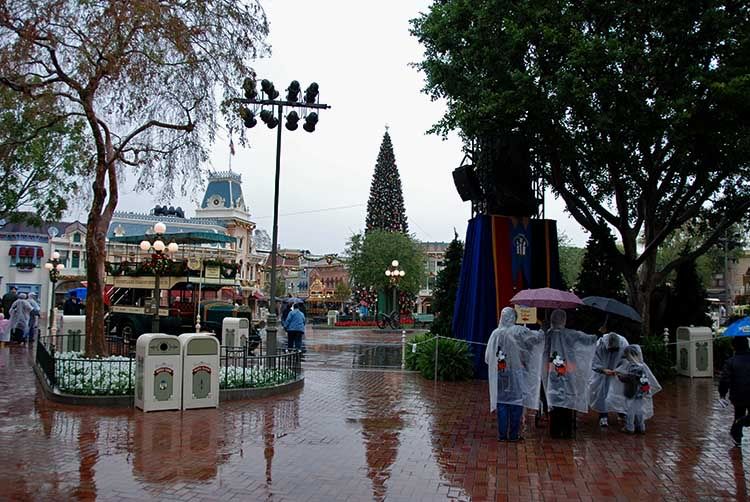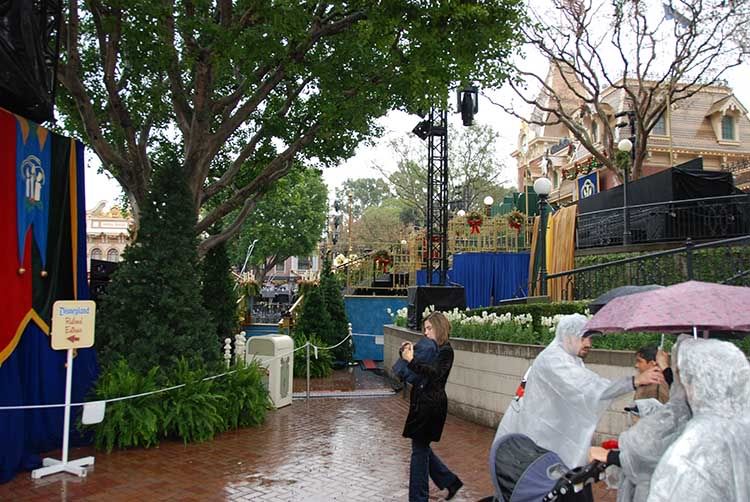 I just have to say...I think the staging looks amazing and I think they've added a few items since I attended back in the 1990's: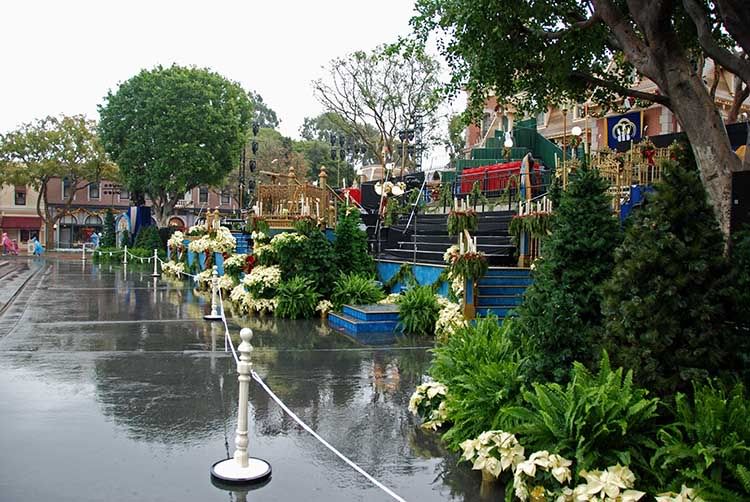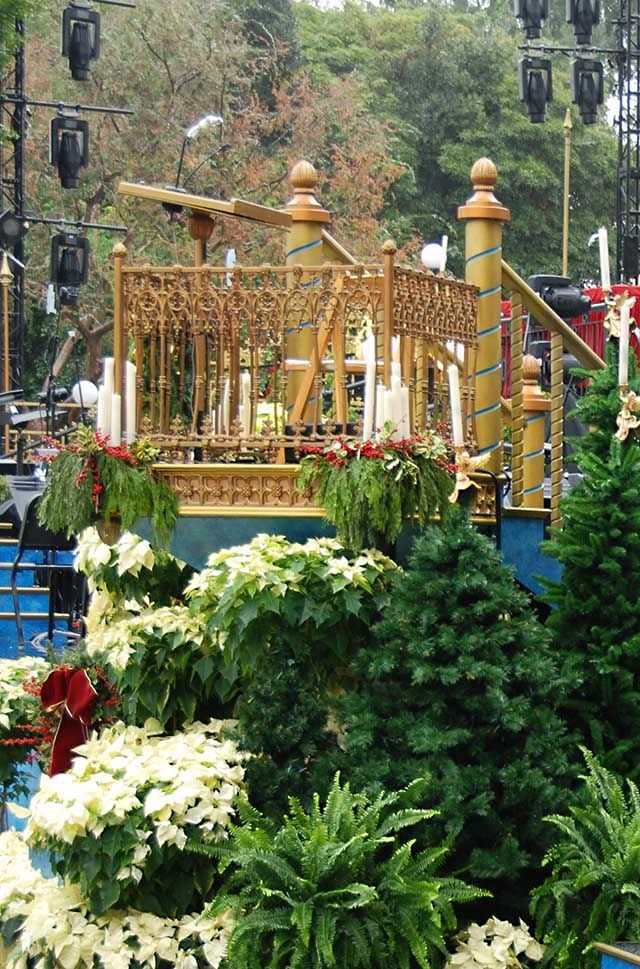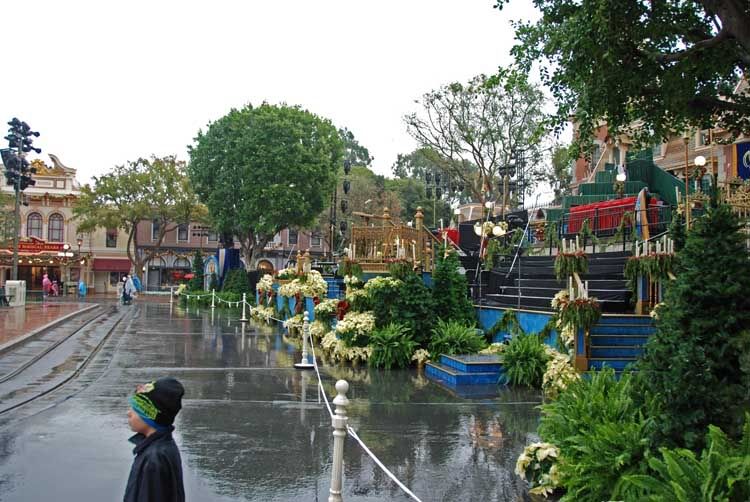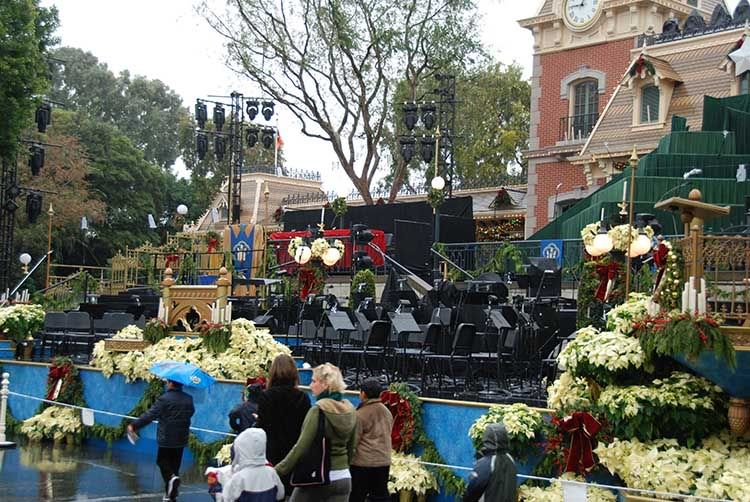 At least the sound board was covered up: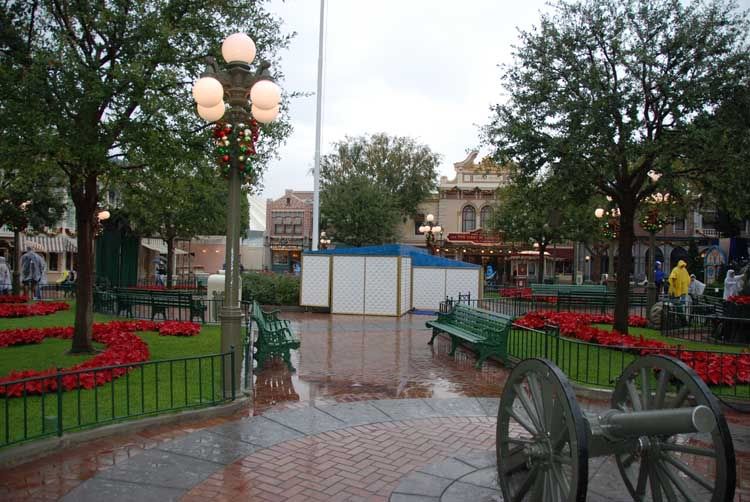 A merged shot of the entire stage: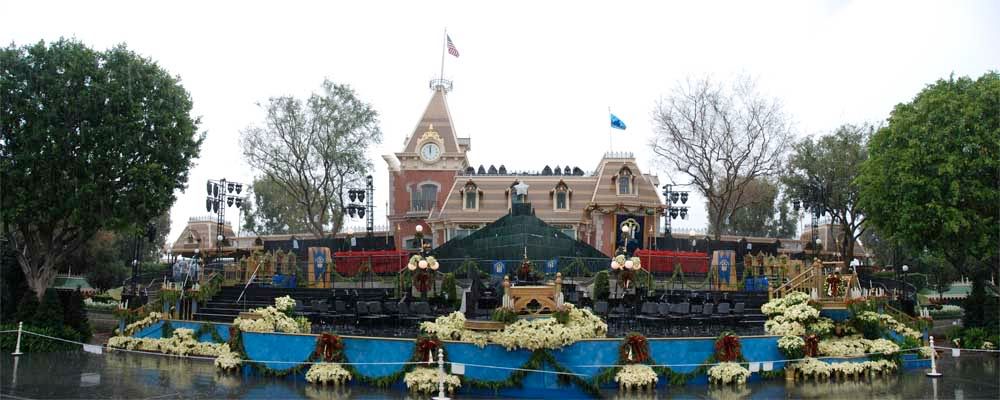 I tried not to focus on the fact that I ALMOST had two tickets in hand as I logged on EXACTLY at 10 am last week only to have my computer shut down during check out.
:bang:
Maybe next year....
Click here for Part II - Main Street/Fantasyland
Click here for Part III - Fantasyland/Frontierland
Click here for Part IV - NOS and Critter Country
Click here for Part V - Poor smokers
, Grand Tour of Freezingness, Golden Horseshoe, and...um...rain.
Click here for Part VI - Poncholand