My friend and I had AP dining reservations for tonight's Candlelight Procession. It was absolutely amazing. First we had lunch at the Napa Rose. Wonderful food and service. Issaac from Anaheim was our server. Kudos to him for a wonderful time. Here is the menu: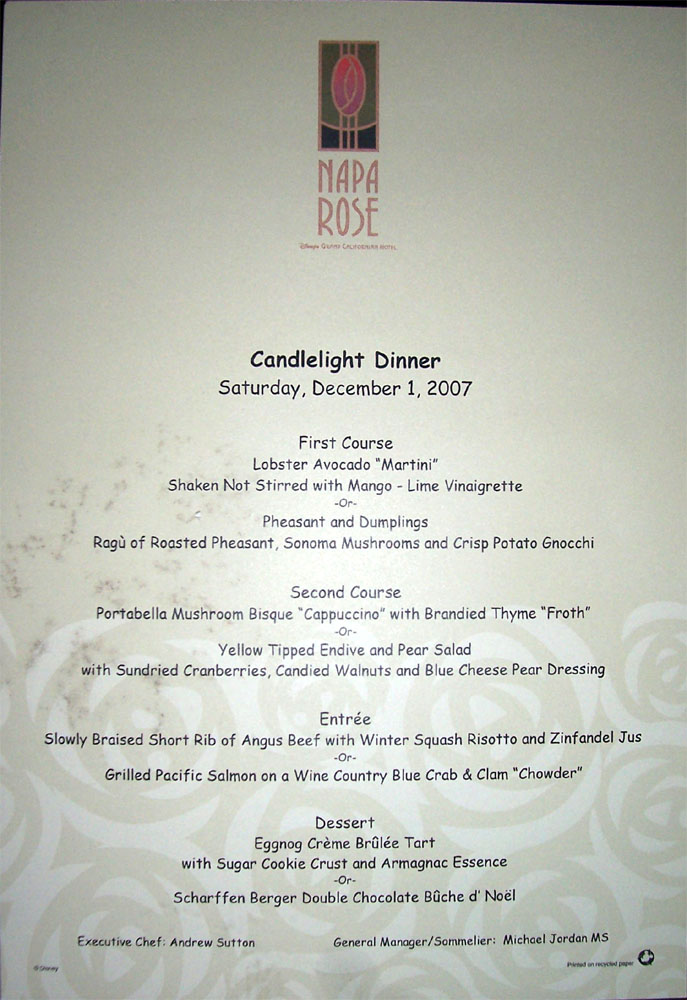 Here is the ticket for the event: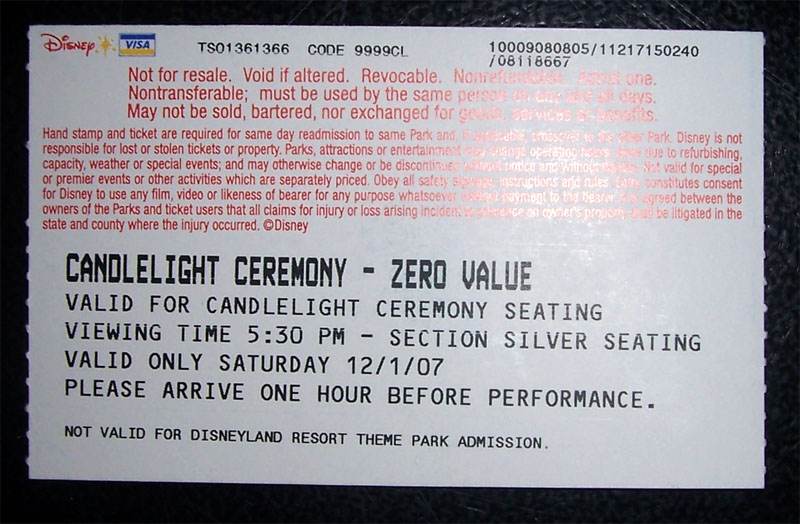 We got to sit on the very front row of the silver section. Jane Seymour did a magnificent job as narrator. Although getting tickets was a bit of a mess, I would highly recommend this experience to anyone.