well I'd actualy call it Halloween Town but yeah.. I already posted this exact thing on another thread but nobody realy commented on it :shy: and I also already posted a thread on this subject but now iv'e thought of some ideas
for
Halloween town
It would be in a third gate in DLR... more about that later
The entrance is like the woods from Nightmare Before Christmas.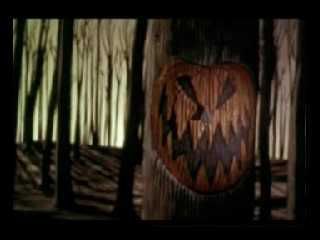 Upon entering Halloween Town you find that it is indoors(like the little mermaid land in TDS) This is done in order to achieve full immersiveness(so it's always nightime). It looks very much like the movie and everything is done in that scetchy style(even the pavement)
some of the attractions are a musical AA show in Town hall
many walk threws and character greetings, well themed shops, possibly a parade like the one at the beggining of the movie, and the biggest attraction is an enhanced motion ride similar to Indiana Jones, you approach the treehouse from the movie
and the line wraps around the treehouse until you get to the "indoor" section were you board a bathtub like the one from the movie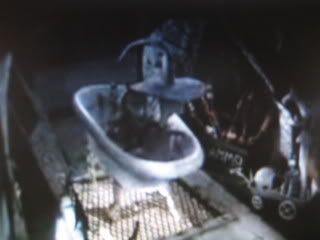 as you start to move your tub's enhanced motion makes it feel like your tub is actually walking. your tub heads down threw the tree house and you see the Trick or treaters who are plotting against you to feed you to oogie boogie.
They look over at you and say "HEY YOU!" your tub runs away and you end up in a trap that they set up that heads you down the slide that takes you to oogies lair.
your tub bumps down the slide until you arrive in oogie's lair. an oogie boogie AA apears out of a dark corner and your tub stops. Oogie says" Iv'e been waiting for my lunch!" or something and he walks over to you but your tub retaliates and as you come away from oogie he say's "you can't escape!"
you then go threw various obstacles like the shooter guys and different traps.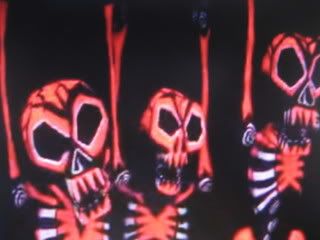 (this one would be like the spears from Indy)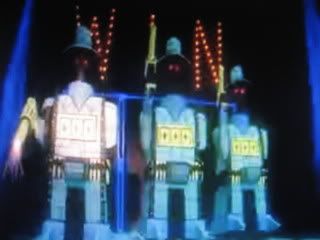 eventually you come back to the main lair and oogie is about to walk over to you but you hear Jack Skellington's voice and he appears somewere and somehow foils Oogies plan. So you end up back at the loading station
so this land/attraction would go in a new park in DLR wich's focus would be to transfer you to different worlds/universes (yeah that's the main focus of DL but this would be a bit more strict on theme)This new park would have just about as many lands as TDS and this particular land would be like the mermaid lagoon... it may be a thin theme to spread(especialy on one movie) but it would be small..just like mermaid lagoon
- tell me if you like it..