Disney showed footage of the gutted Disney Gallery on the 2007 Walt Disney World Christmas Day Parade in a short segment advertising the Disneyland Dream Suite Year of a Million Dreams giveaway.
The Gallery is completely gutted. I can't transfer the video to my computer, but I did take a couple photos of the screen.
Take a look...
A view from the entry stairs, leading into the entry room of the Gallery (note the stairs handrail on the right side).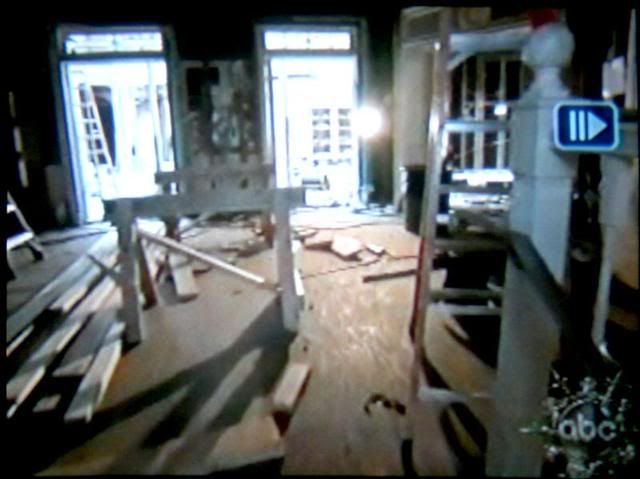 Here's what the view looked like as The Disney Gallery
Views of the entrance(s) into the Master Suite from the central courtyard: