Our trip began bright and early on January first. We had only been in the park for a few minutes when our girls were asked if they would like to have 5 minutes with a princess-the answer was a big yes.
A quick hug....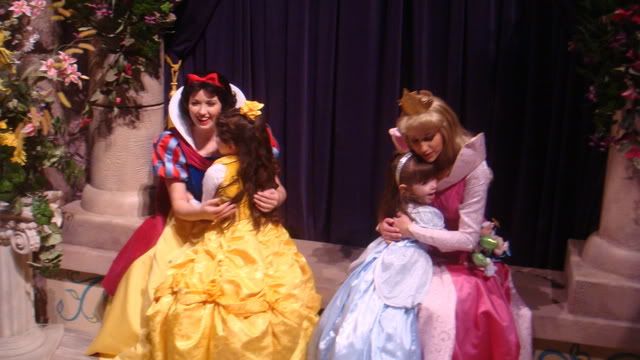 And a picture....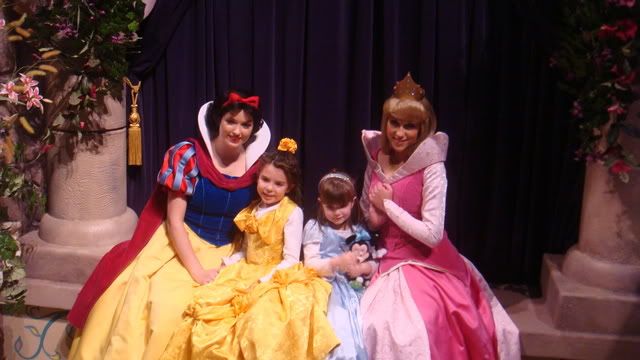 And then we were on our way. Not exactly 5 minutes, but I was happy to not have to wait in the line.
Our big goal the next day was to find Mary Poppins to take a picture.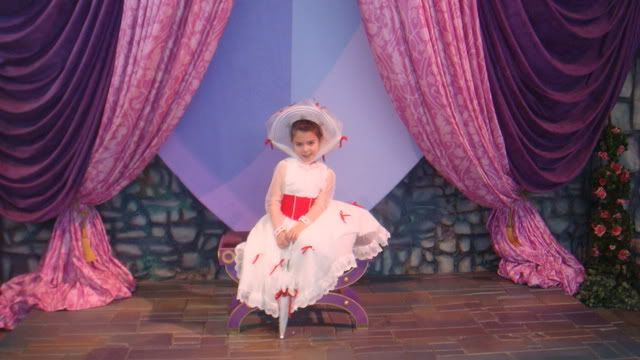 A great big thank you to micechatter Fairygoodmother for making this costume. after talking to many cast members we finally found Mary.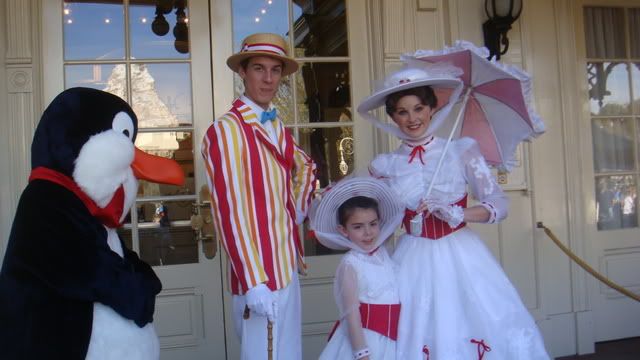 Such a sweet moment.....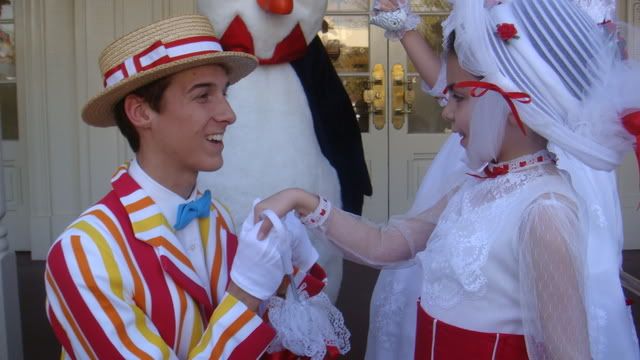 We started the next day having breakfast with Lilo and Stich.
It was so much fun.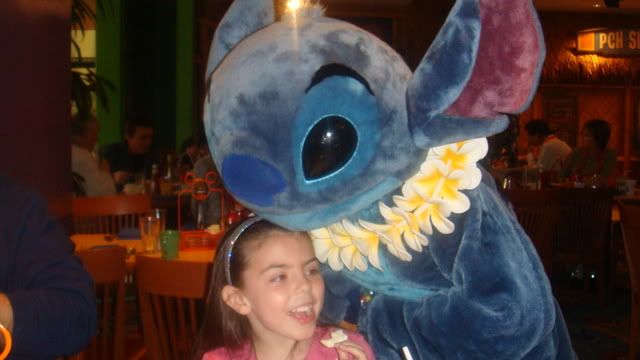 Then we headed over to DCA my youngest wanted to try the Jumping Jellyfish. She loved the ride. We had a few minutes before the HSM2 parade started so hubby suggested I take them on the ride again. At first I grumbled but then I took them on again. When we got off the ride a Dream cast member approached me and my daughter and told us that we were "potential winners." After answering a few questions they asked us to follow then to the Dream Lounge. What did we win?????
A $500, shopping spree at World of Disney with 2 Disneyland Ambassadors to help us shop. We had an hour to get to our hotel and get my id and take it back to Jamie. In the middle of all of this excitement I realized that I had lost my camera at the Redwood creek challenge trail. We quickly rushed back got my id and took it to Jamie. He went in to make a copy and when he came out he let me know that they found my camera!!!! Then he and Erin from the dream squad escorted us to go get it.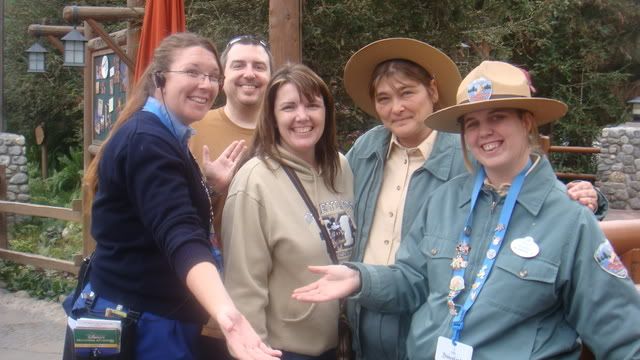 Then we were off to World of Disney to meet David and Liz the 2 Disneyland ambassadors who would help us shop.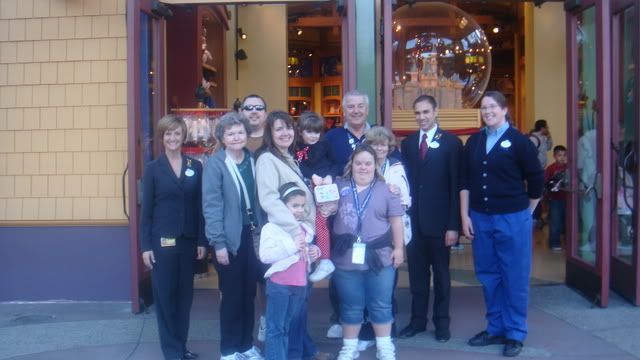 The $500. shopping spree by itself would have been wonderful but having the 2 Ambassadors just put it over the top.
Here is David choosing High School Musical dolls with my 6 year old.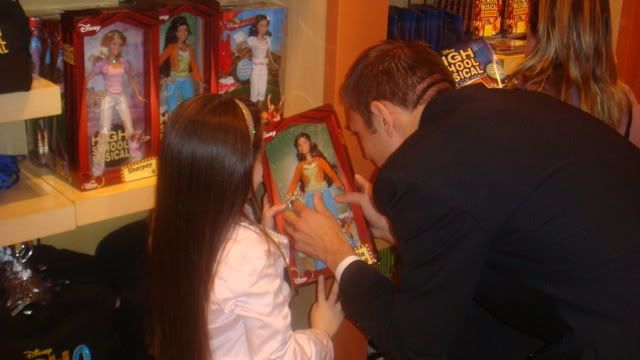 How sweet is that?
We also had Danny from the World of Disney following us with a cart and a calculator.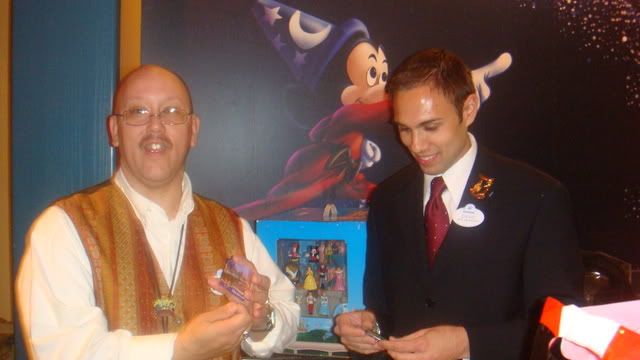 I am embarrassed to say that it took us 2 hours. This really was a magical day!!!
What a great stat to a new year.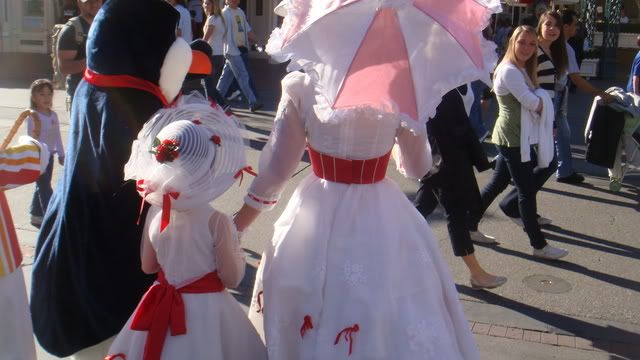 The End