Hey, so BigPigletFan inspired me and I was told that I had to post my pictures, so here goes:
My boy, HoundDog being a scardey cat in anticipation of Mansion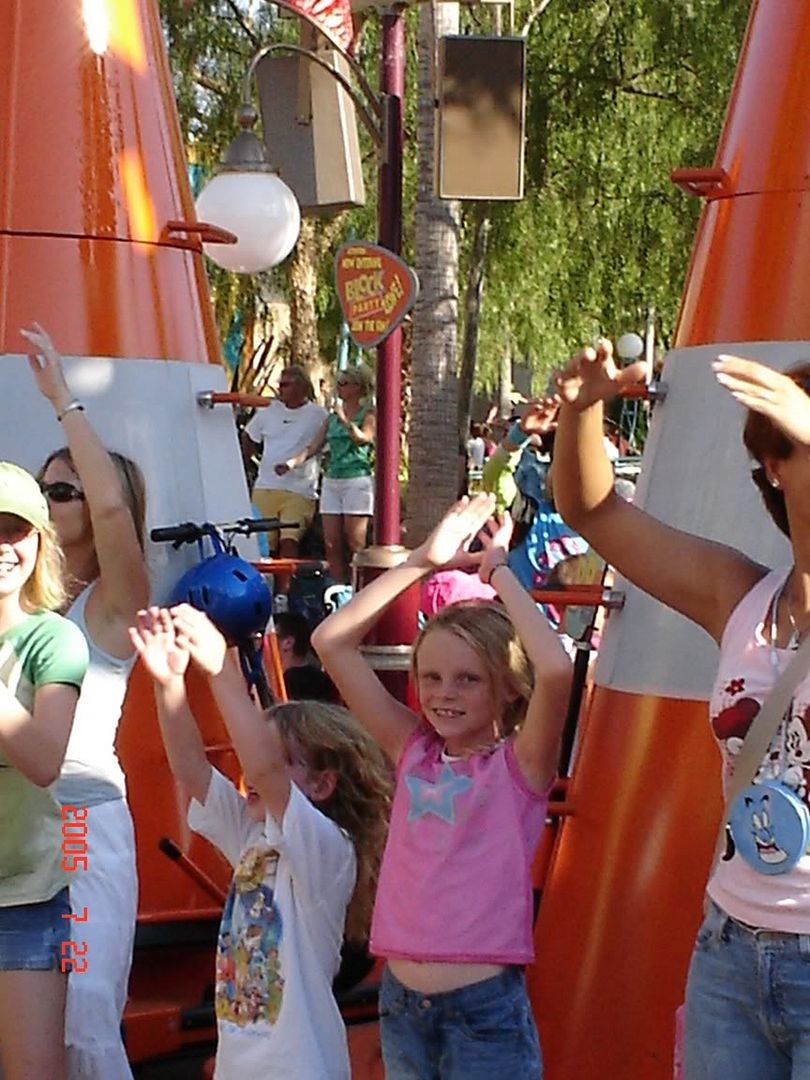 Wolfette doing YMCA in the Block Party Bash (I have more pictures that I'll email to you, Wolfy999).
Wolfy999, Wolfette and DLCM waiting on pins and needles for Turtle Talk
BigPigletFan, Wolfy999, Wolfette, HoundDog and I making the best of the fact that the Dole Whip was down.
I had so much fun meeting everyone this weekend and I can't wait till I get back to school and can do it more often!