I lurk more than I post.. but I do like to post my TR's. 1/10 was a fabulous day at the resort. After a bit of traffic on the way up from San Diego, then ticket issues, we made into Disneyland for a fun filled day.
A car full of characters greeted us as we walked down Main Street
Followed by Mickey and the Band
On our way over to PoTC we spied Jack on the island, so we hopped a raft and met him! My friend Lani (in the green) is a huge pirates fan, even has a Pirate tattoo so she was stoked to meet Jack, and he loved her tattoo!
After PoTC we hopped onto Indy.. only to have it 101 on us!! We were just exiting the bug room, about to go onto the bridge when everything stopped. A few minutes later the lights came on, and several announcements told us the ride had stopped. After maybe 15 minutes some cast members finally let us out. And they allowed us to take pictures! So here they are!
I thought it was just spiders, but some of them have wings, so it's all kinds of bugs.
The view across the bridge, what we stared at for a good long while before walking out.
Abandoned Jeep
ROFL!!!! Win!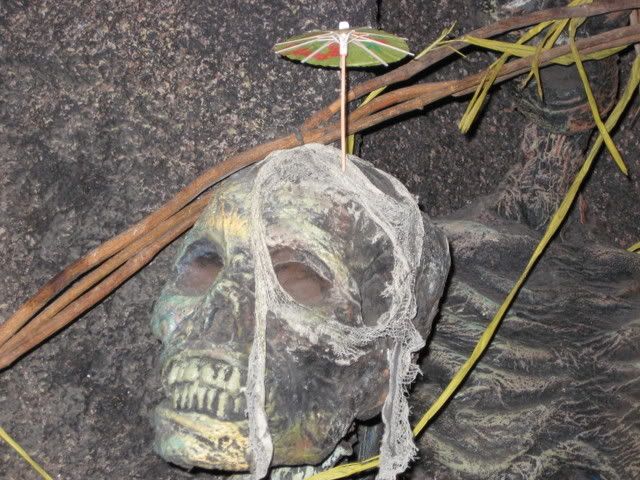 The hidden Mickey!!
The Indy AA was still moving around, but minus the sound. It was kinda creepy.
Don't look into the eyes...
After getting off Indy we had to rush over to DCA. We had reservations for Ariel's Grotto, but were late because we were stuck on Indy!! Luckily there were no problems and they got us in right away.
Me, Cinderella and Jennifer
Lani and Cinderella
I just LOVE the Princesses dresses, especially the details they add, like Cindy's bow.
Me and Snow White (who had a GREAT character voice! Loved her!)
Lani, Snow White, and Jennifer
Me, Aurora, and Jennifer. Aurora had the best interaction, she was cute.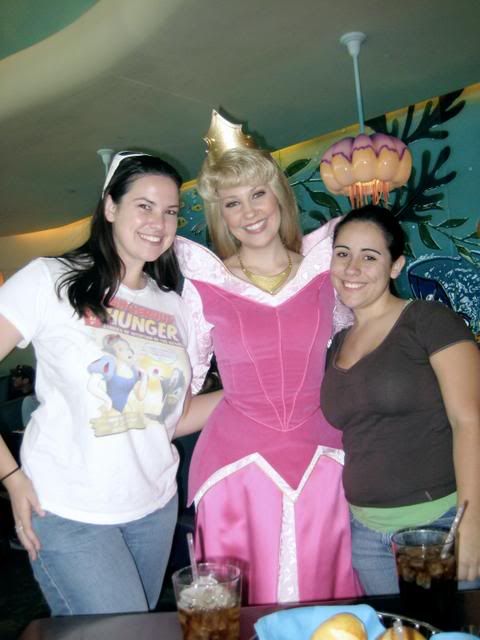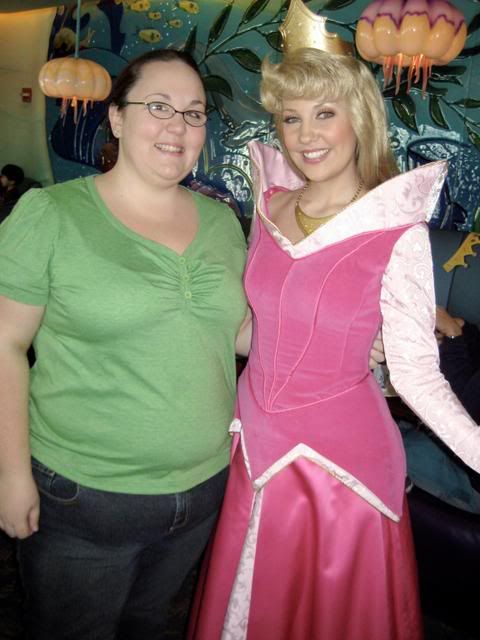 After being sufficiently full at Ariel's we ran around DCA for a bit. And hit up Soarin' which my friend Lani LOVED. It was her first time to DCA.
We found Chip.. but no Dale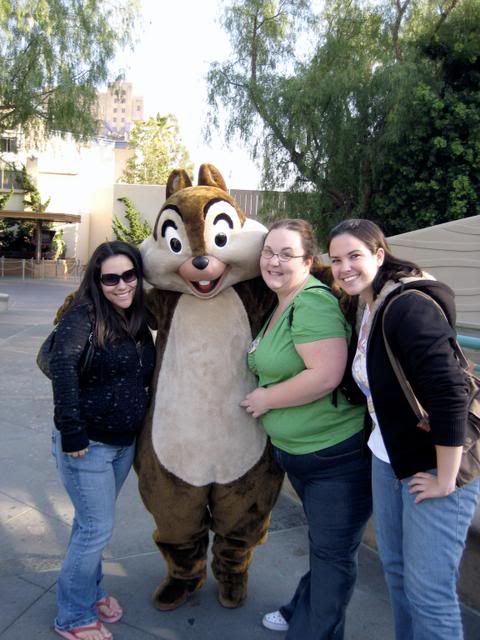 Over in the animation studio we went down to Beast's Library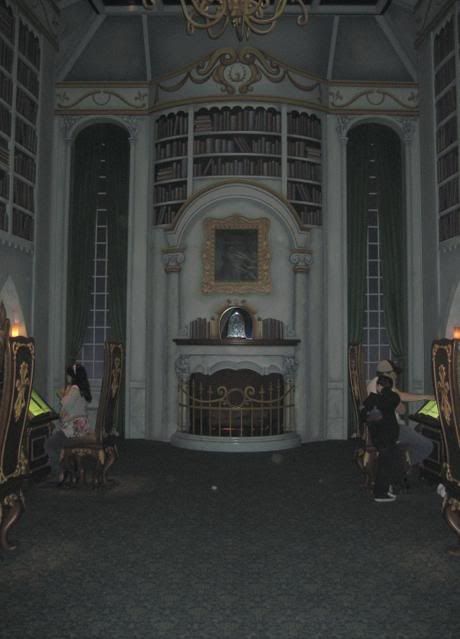 After playing in the Animation Studio for a bit we went to catch the Aladdin Show. I try to see this show every time I go to Disney because I love it SOO much. Being a theater student, I really appreciate this show. It would be a dream of mine to be in it! If only I lived closer to Anaheim! Anways, here's some pictures from the show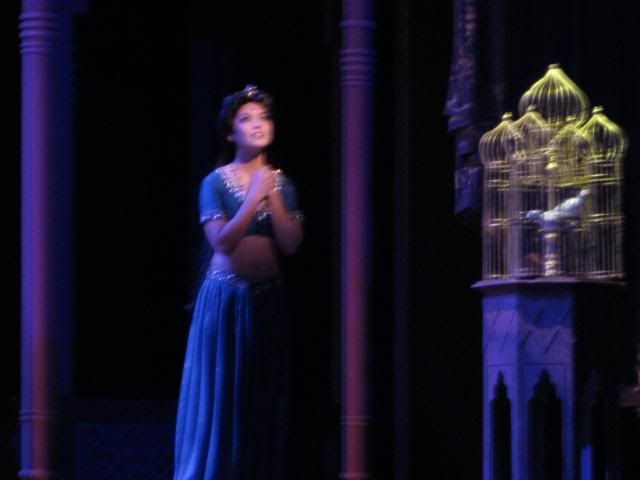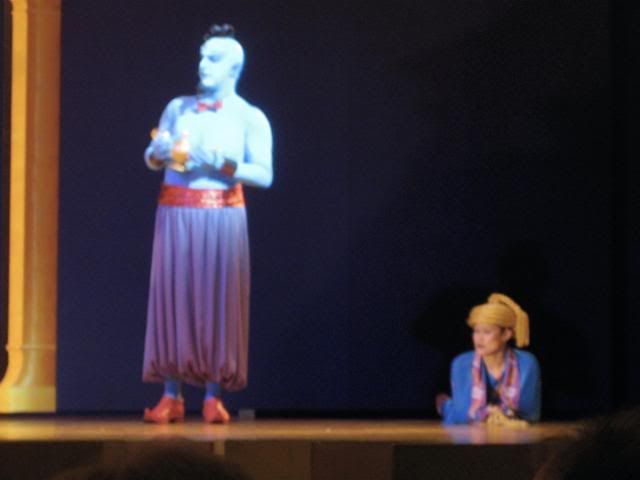 Sorry some of them are blurry. I was good and did NOT use flash, but my camera doesn't pick up moving objects that well
Back over to Disneyland for the rest of the night!
Alfred Hitchcock, anyone?
This man who was selling Churros was serving guests while doing a spot-on Donald Duck voice! I love it when I find Cast Members who are having fun at their jobs, even if they are just selling Churros!
Belle's PRINCE gets some love in the Once Upon a Time shop. It's so rare so see anything that is Beauty and the Beast that actually has the Prince!
Over to Toon town for Roger Rabbit, and a visit to Mickey's House!
Me at Mickey's Desk
Great picture in Mickey's cabinet!
I'll just steal Pluto's bed for a while
Then we got to the Main Mouse himself!
A night time cruise through the jungle on the Congo Queen
Then it was time for Fantasmic! And really bad quality pictures!
the mist doesn't make for good picture taking atmosphere.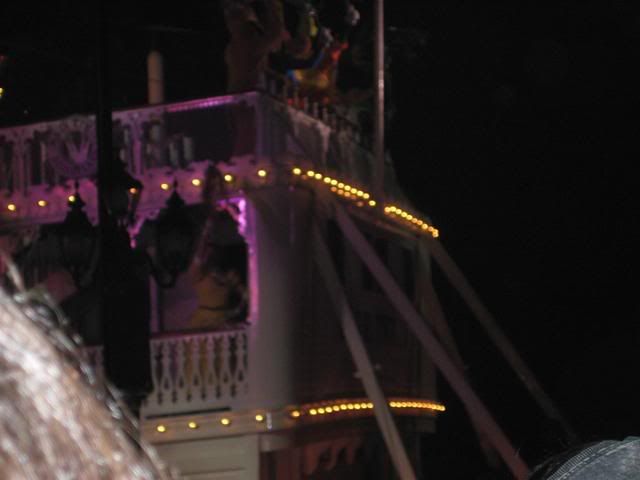 Annnnnddd that's it!! Thanks for looking!!