Okay... technically I'm still working on finishing up another thread, but I just HAPPENED to be at the DLR this afternoon, and I went over to DCA because I hadn't seen the Snow White exhibit yet. So while I'm strolling around the park, I notice that the falls aren't falling...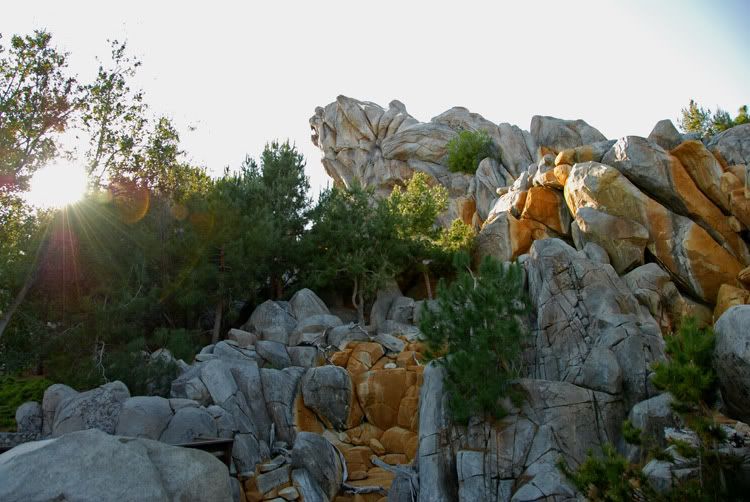 "Huh," I says to myself. "That's odd."
And then, while I'm taking a few shots on the Sun Wheel, I notice there are no rafts going up the lift on the Grizzly rapids...
"Huh," I says to myself. "That's odd."
So I head over to investigate. Sure enough, the water wheel is not turning...
The back pathway is blocked off...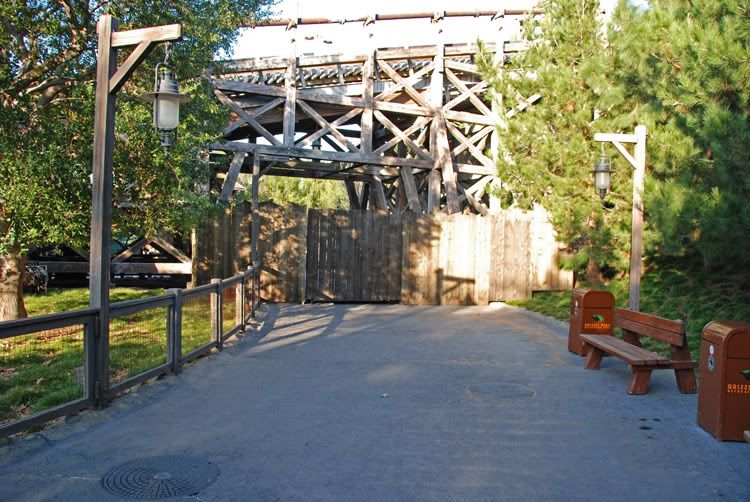 And the rafts are lined up with no one inside them...
The rapids, it appears, have gone down for a refurb:
So... the reason I am starting a thread for this is....I've never seen the rapids down for a refurb before. And the area looks quite different without water running through the creek. For instance...
This would be the infamous geyser...
Here are more falls that aren't falling....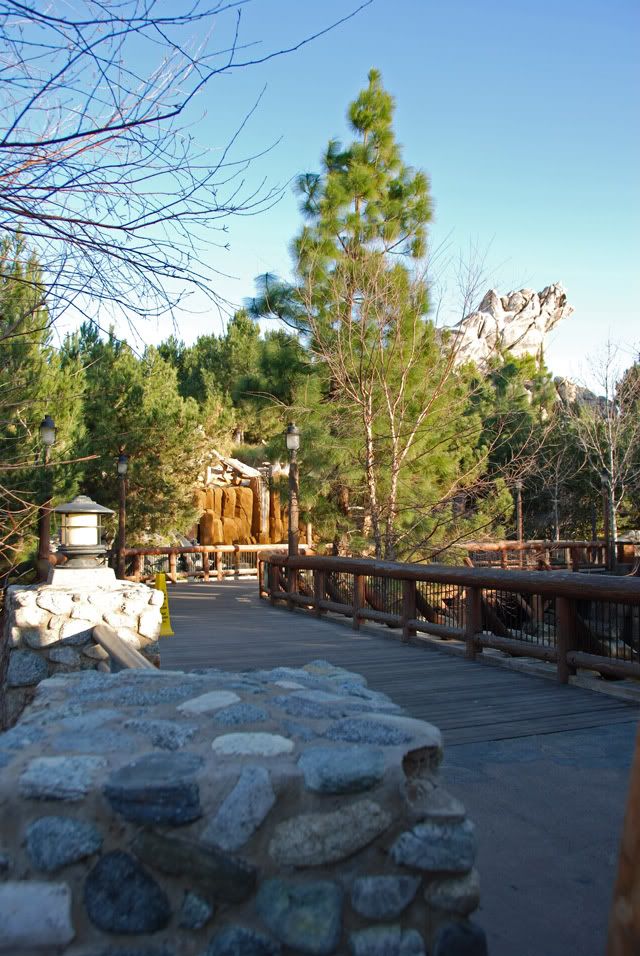 And the official announcement...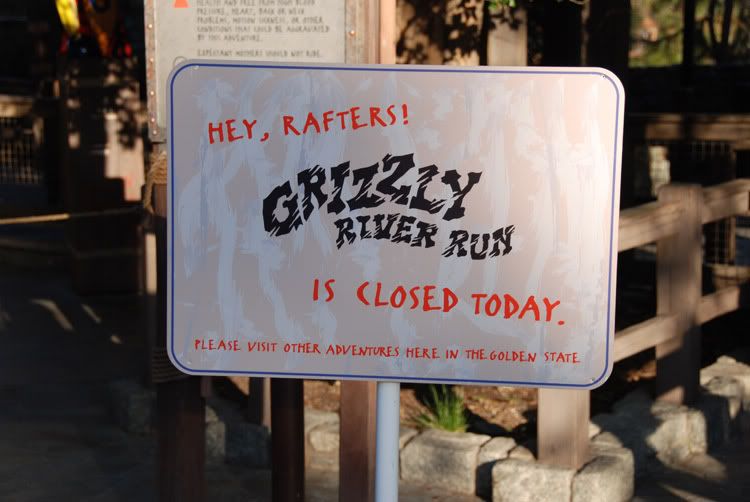 Interesting to see how they get the water to roll like that...
The big drop...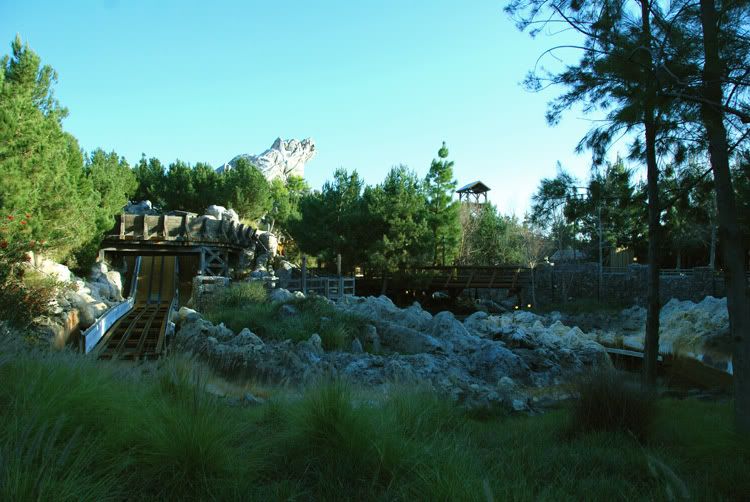 MEANWHILE.... Back over in Disneyland...
More railing has appeared on the Dream Suite entrance...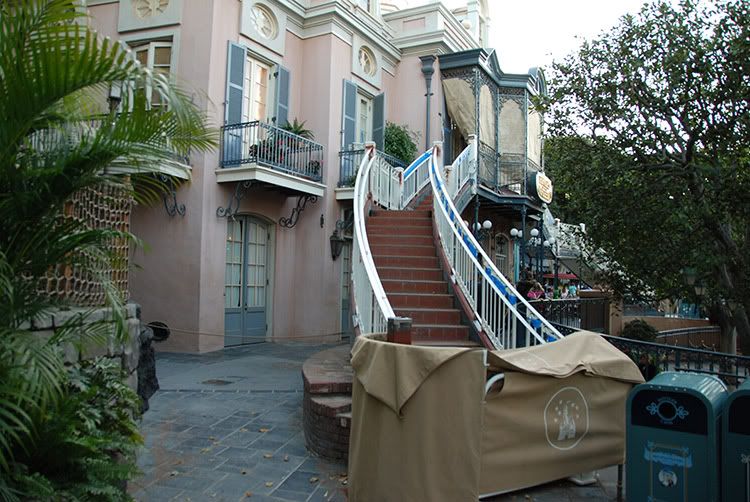 The snow is continuing to melt on the Castle.
:crybye: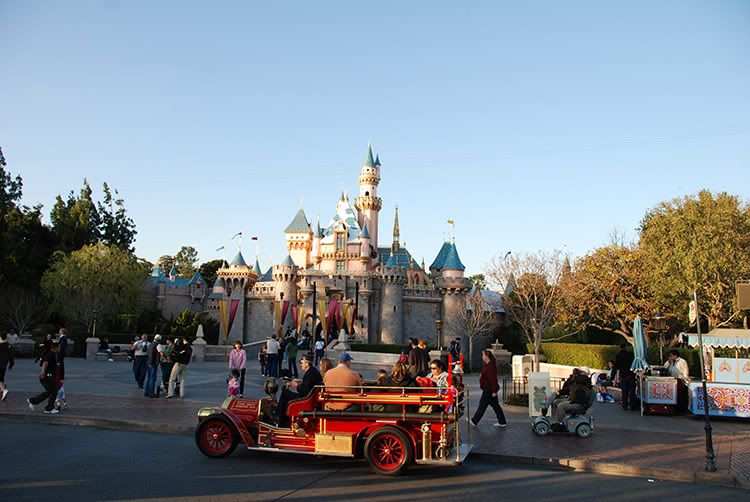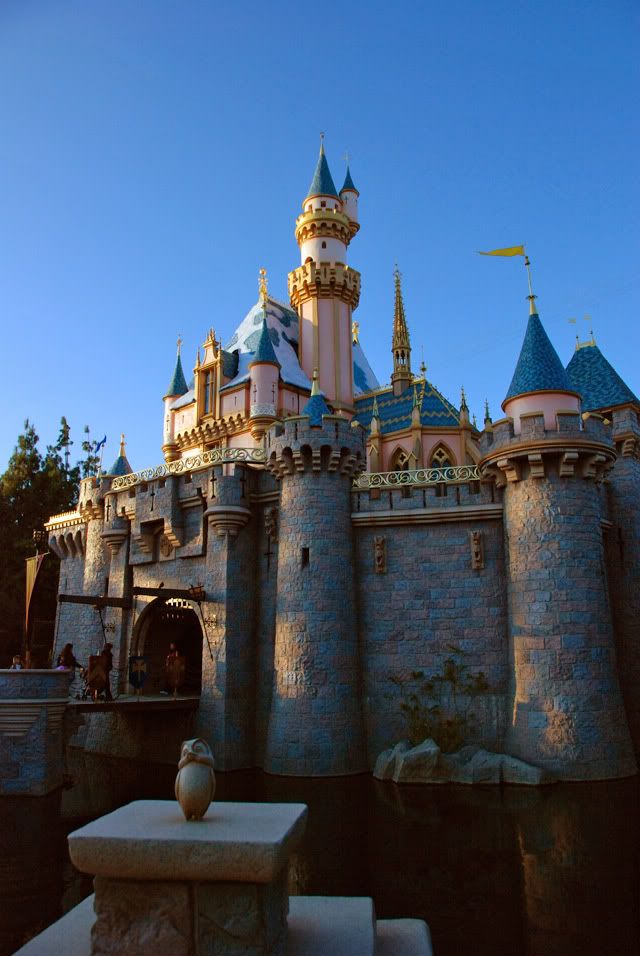 And....the base of the Tea Cups has received a fresh coat of paint. But the Tea Cups...
still seem to be missing.
That's it for now! I'll try to be along later with more shots!