I finally got my pics uploaded. *glares at 'puter for being slow today*
I'm sure everyone remembers from my other TR that I dropped my camera. It worked for the rest of that trip, but the screen shorted out in the middle of this trip. Thankfully, my mom brought her new digitasl camera with her. With very little convincing, she lat me use it.
Saturday, January 12:
To tell you the truth, I didn't takew that many pics of the park on this day. I had limited camera space and I was waiting until we got to our room to take the pics. Ths was, of course before the screen on my camera shorted out on me. But, before we went to the park, we went and got our room. Since we got there early the room wasn't ready for us. So, we dropped off our stuff and headed into to park.
I got my mom the SoCal AP for her birthday and I finally got my Deluxe AP that I got for Christmas.
The obligitory shot of the castle. Some snow is still on it.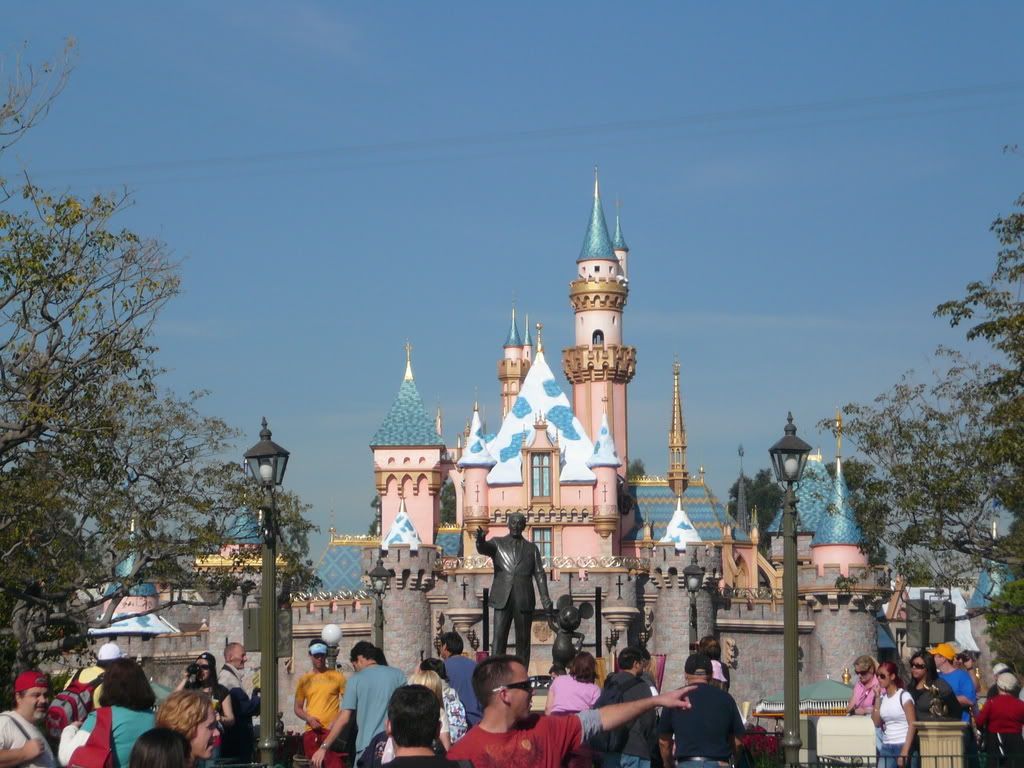 We headed to Cafe Orleans for some lunch. I splurged and got this:
I thought these were very pretty: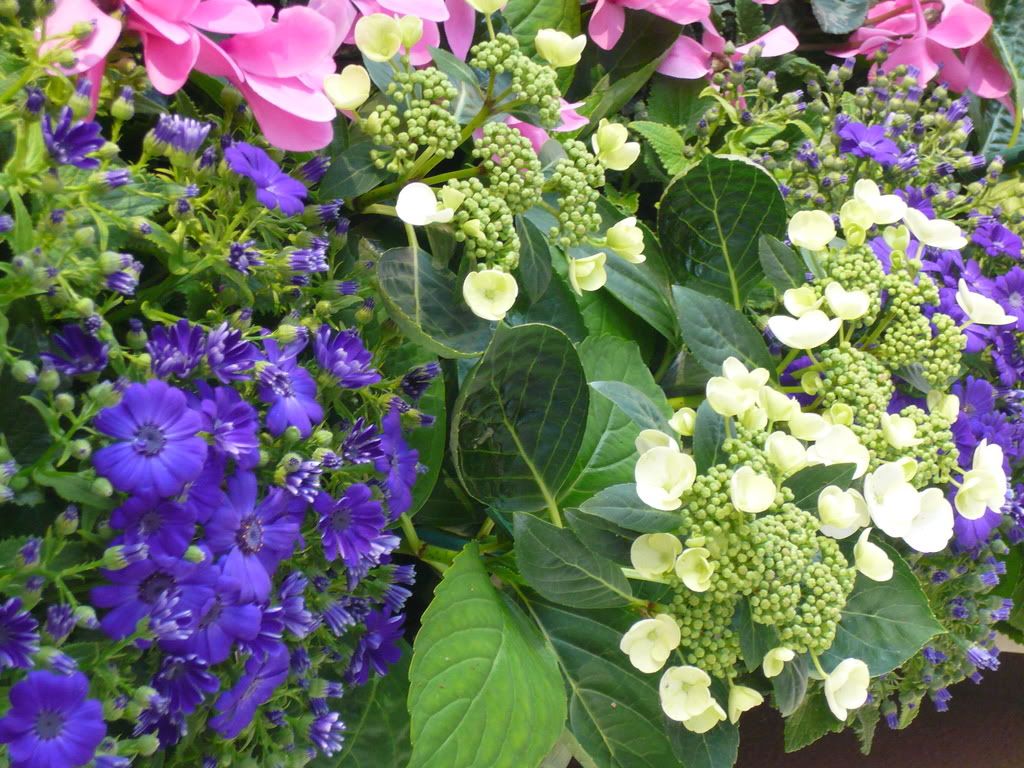 We rode on Pirates and Jungle Cruise before we headed back to the Paradise Peir Hotel to check out the room. Space Mountain was out of FP's and we were too excited to see the room to wait for over an hour.
We finally got to our room. 1312. My dad joked, when he came to meet us for dinner, that we had an Axe Murderer in room 1313. *gigglesnort*
The View: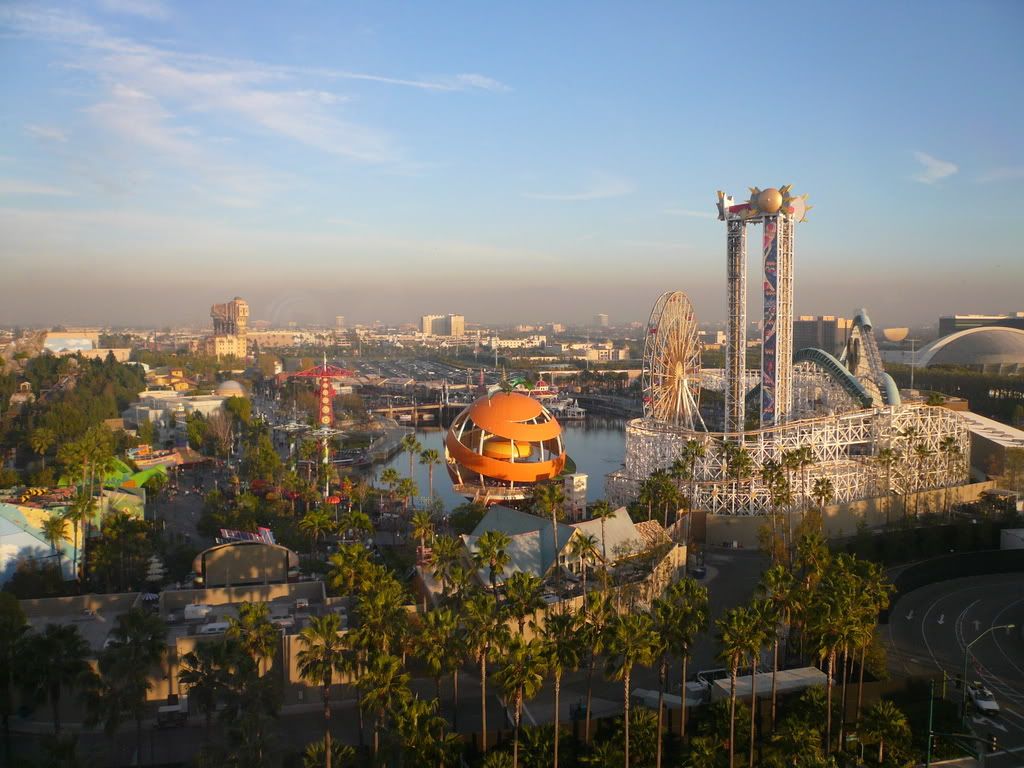 My mom insisted on talingmy picture. Well, it was her birthday, so how can I say no.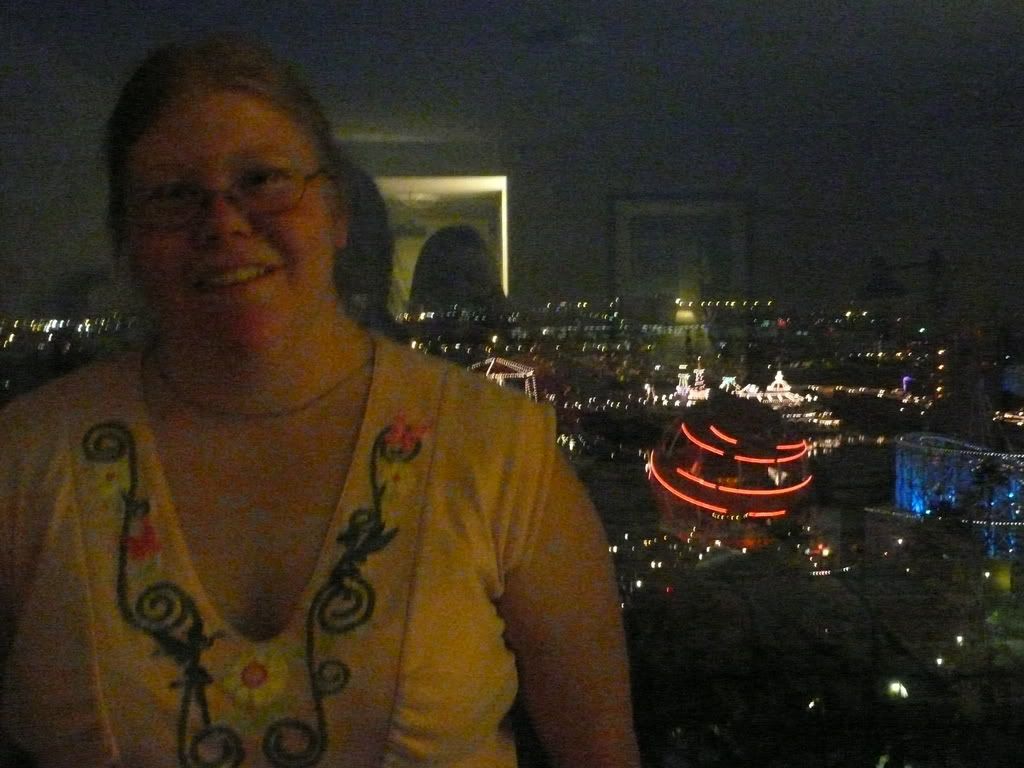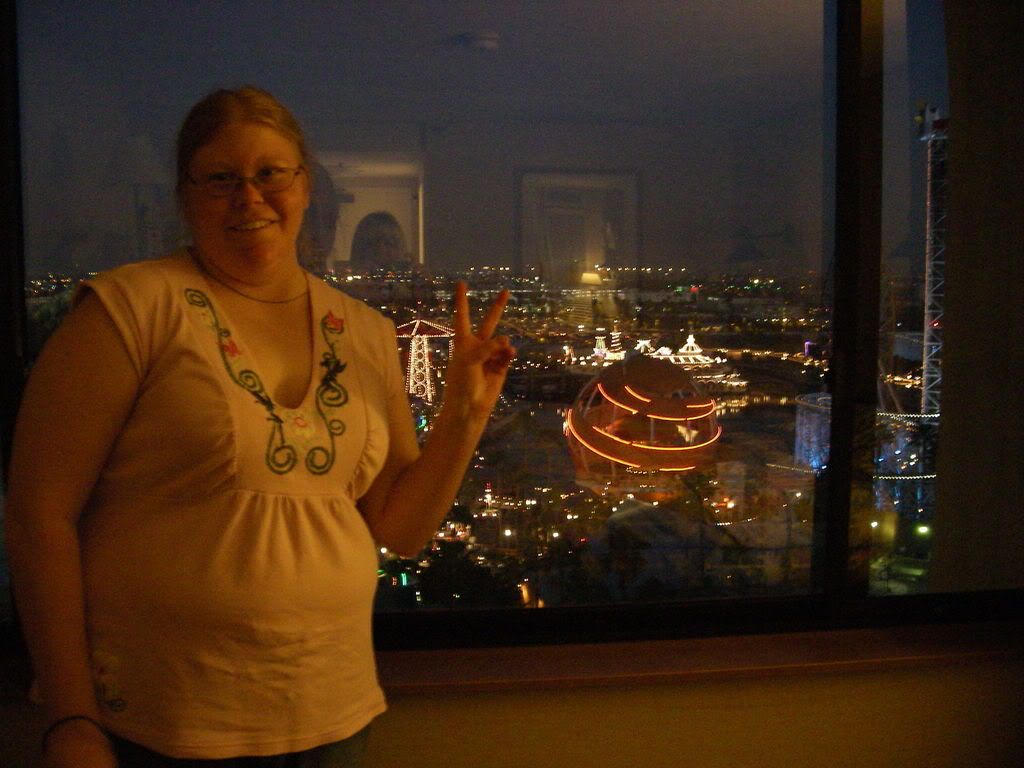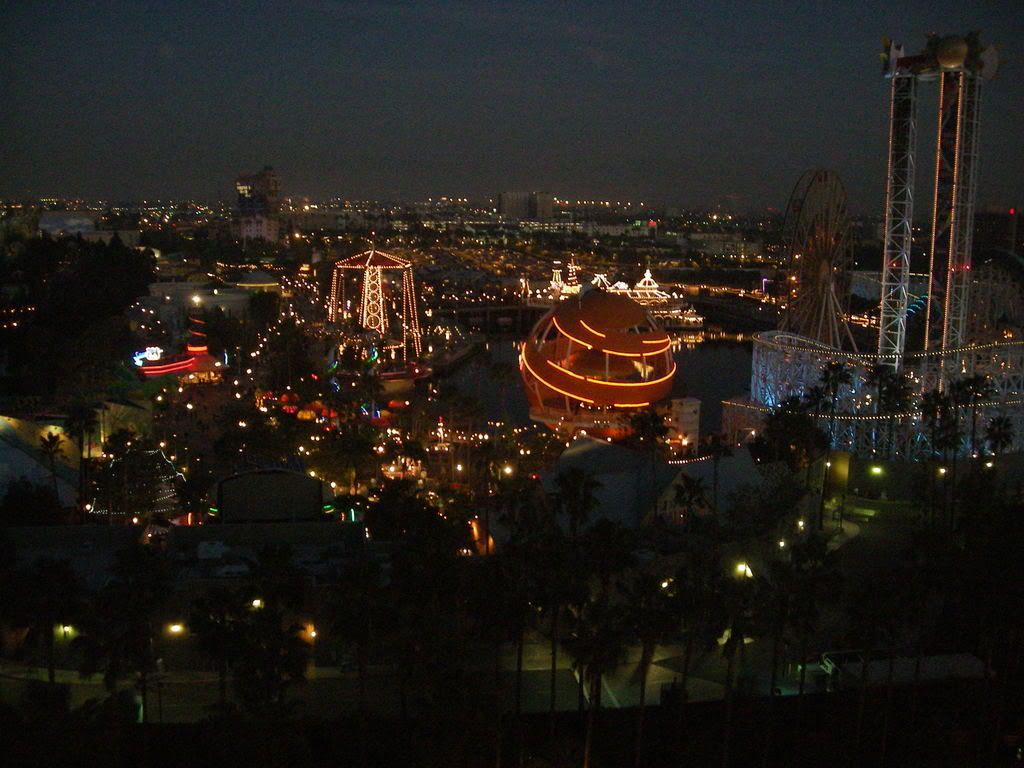 When my dad arrived for dinner, the Electrical Parade had started. We stayed and watched it before we headed down to Yamabuki for dinner. Once that was over we headed down for dinner.
We stuffed are faces with sushi and parted ways. My dad: to pick up the brats . . . I mean my brothers; and my mom and me: Disneyland. We saw the fireworks as we were reentering the park. We managed to get on Nemo, since my mom wanted to go on it at night, and we did some window shopping. We got back to the room, thourally, exhausted, at 11:30. And were were gonna do it all again the next day!!!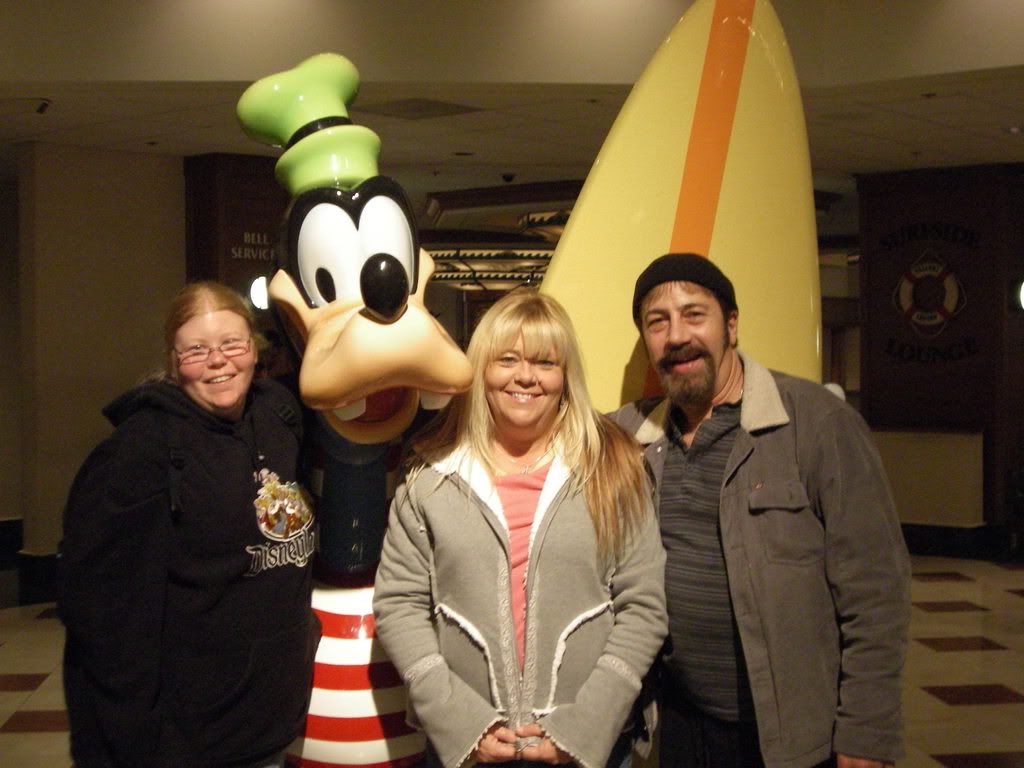 (Me, my mom, my dad)
So, that's it for Saturday. I'll post Sunday in the next day or two. I'm about to get kicked off the computer. Stupid siblings. *grumblegrumble*
Anywho, I hope you are all enjoying it so far!