What a weekend! I can't begin to tell you how much fun Dustin and I had with you all
The weekend started out with a chance meeting in the parking garage while waiting for it to open. The paths of team Is It October Yet? and the Pocket Rocket Rods crossed, but thankfully no blood was spilled...altho a few insults might have been hurled to and fro
After safely pulling the teams apart, and getting some great parking spots, team Is It October Yet? grouped up for a "Waiting for the Tram" photo: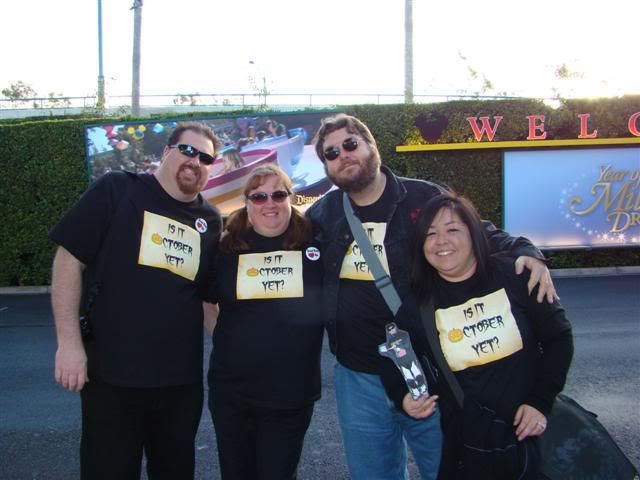 the backs of our shirts had our Haunt nicknames (we're all Haunt groupies, altho the wacky 2nd guy from the right is an actual Haunt Monster!). So we are from left to right: Ripper (Dustin), Tainted Elly (elly), Uncle Mike (Mike), and Psycho Mommy (Gina). If you look close you can see that Gina is holding onto Vas-on-a-stick, he was part of our cheering section.
Here is our other member of our cheering section, Gina's son Bizarre (Brandon). He wasn't part of the rally but is such a trooper he rode every single ride with us:
I :love: this kid!
A last minute strategy change came into play, and instead of going to Peter Pan we made a B-line to Nemo. Last minute strategy changes seemed to happen all day for us, lol!
Vas-on-a-stick helped us find the answer to the Nemo question: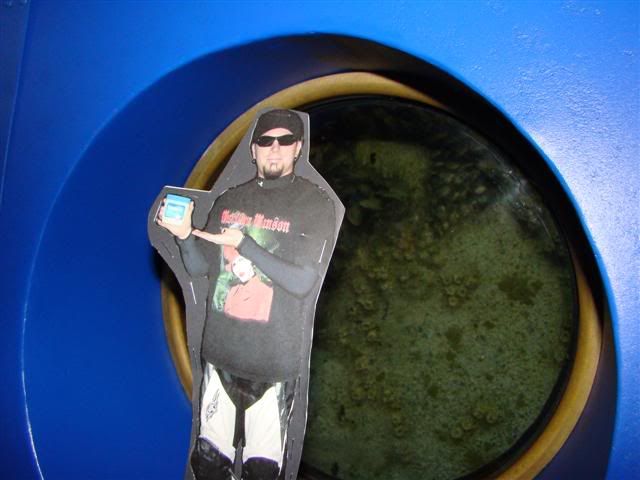 After Nemo the plan was to get a Space FP, hit up HISTA if the wait was 5mins or less and then dash to Peter Pan. Well, HISTA was 12mins out, and Space was a walk on, so flying thru space it was: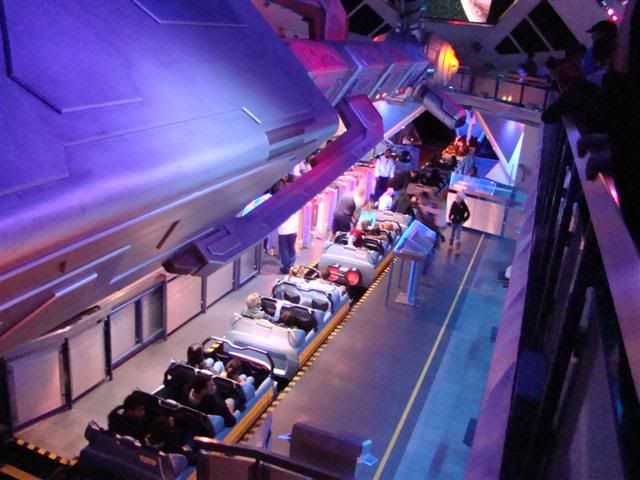 After a brief but VERY! welcome potty break we started towards that dastardly Peter Pan line....only to see Buzz was a walk on, so we walked on.
Then we finally made it to Fantasyland, and pretty much conquered it:
I apparently have discovered a new joy in riding the Carousel because every pic of me from there gets more smiley: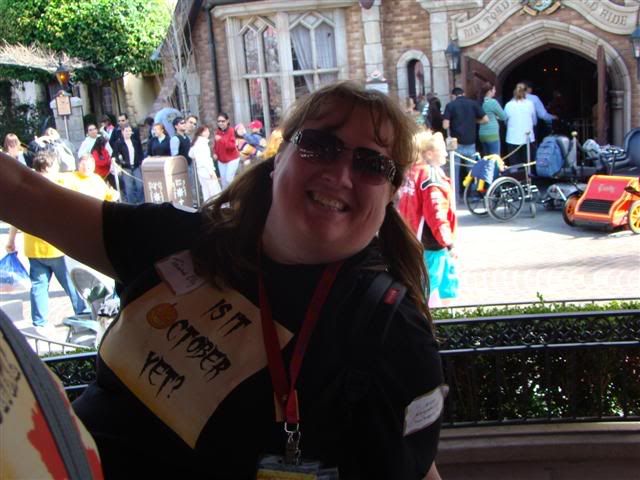 After that ride i believe we had some more all-in-the-name-of-fun trash talking with team Pocket Rocket Rods who were waiting to get on Casey Jr. while we were exiting.
After a cute photo of Psycho Mommy and Bizarre on the Autopia:
(they're laughing because they were trying to pretend to be asleep and hit their heads together instead, lol!)
After this we pretty much put the cameras away so we could concentrate on maximizing our Rally day...however i will leave you with one of my personal faves from the day:
and thusly ends the Rally portion of this thread, stay tuned to my next post here....Anniversary Meet photos!