Ladies and Gentlemen, Chatters of all ages, I bring to you the greatest results on earth!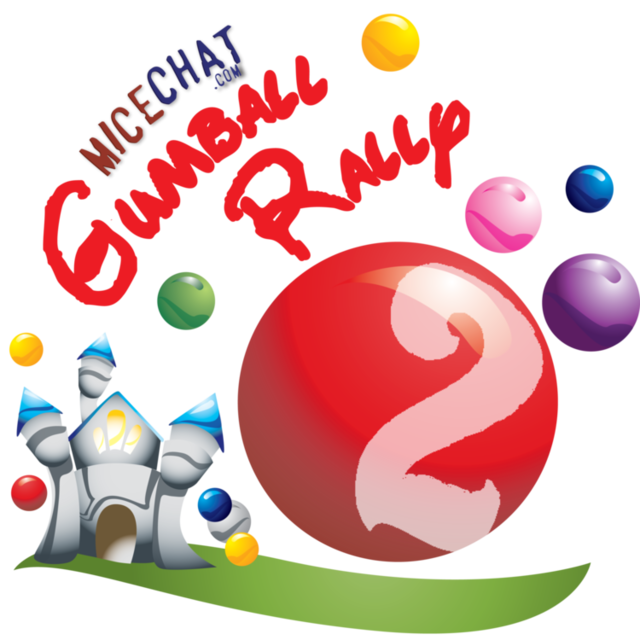 A tremendous thank you goes out to all of those who participated in our 2nd Gumball Rally. Whether you participated as a team, staff, or simply stopped by to cheer on the teams, we are so appreciative that you showed your support.

The Gumball Rally is a unique event. You don't have to be a Disney geek to win (but it helps), but to win, you'll need a plan and have the strength to stick it out for 11 hours! In the end, several teams got very close to completing all attractions in both parks, though none actually completed them all.

The teams competed from 9am until 8pm. The weather held out for most of the day, starting to sprinkle just a few hours before the end of the event and really coming down by the finish. On the plus side, the parks weren't very crowded and the temperature was perfect for such an event. On the down side, most teams had to carry around more clothes and umbrellas (etc) than they would normally need to for such an event.

But after the mud had settled, we had some winners.

Below you'll find the top 10 placing teams (if you scored below 10th place, we are happy to let you know your point total if you PM Dustysage).

Please feel free to add your own favorite photos and memories to this thread.



And now, the moment you have all been waiting for - the winners are:



Spirit Award Winners - The DifrntDrmrs - Carl Petersen and his son - So much fun, so much love, such good sports: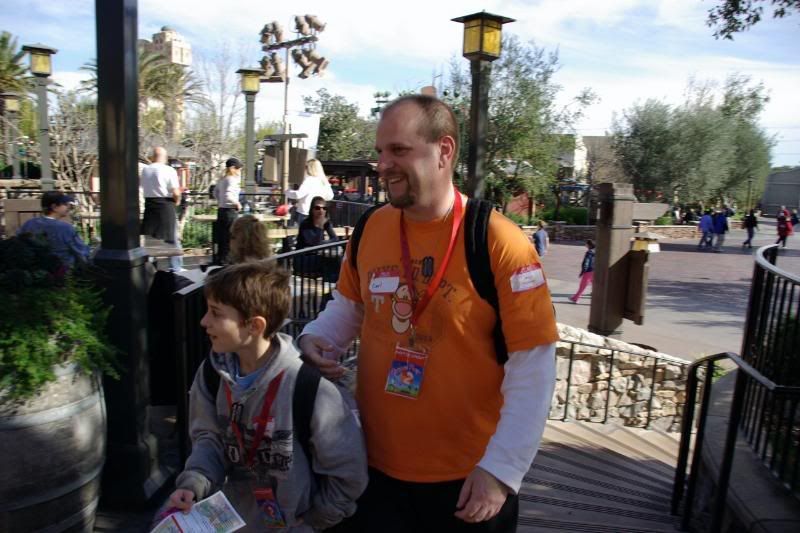 1st Place

- Team Squirt and Nemo (84 Points) - Jennifer Razo, Kristen Razo, and Tiffani Razo: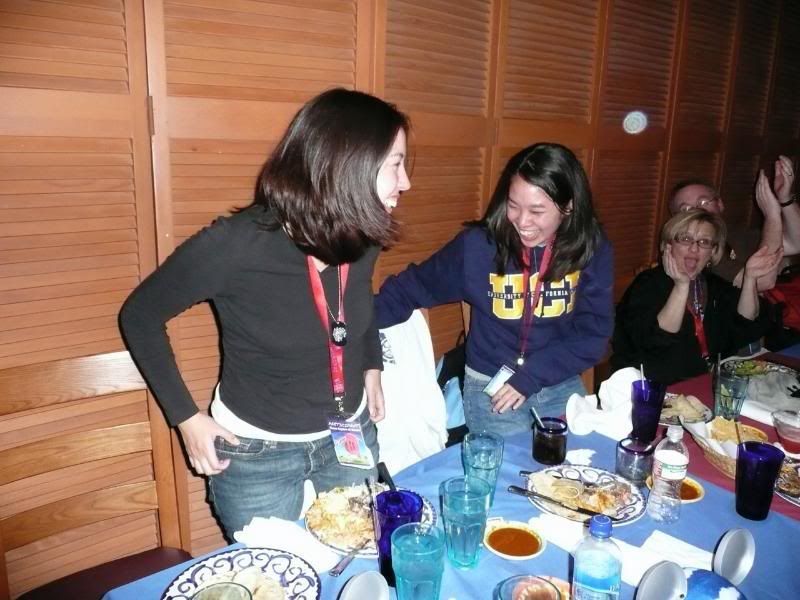 2nd Place

- Team Walt's SOS Brigade (84 Points) - Julie Goldstein And Justin Daube: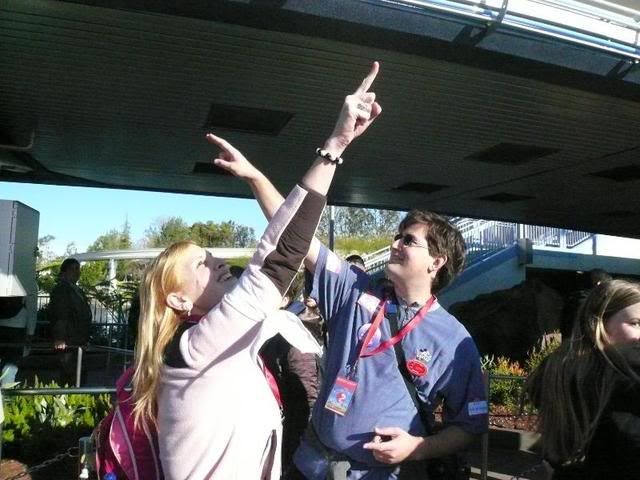 3rd Place

- Team Is It October Yet? (82 Points) - Elly, Dustin, Gina, and "Uncle Mike"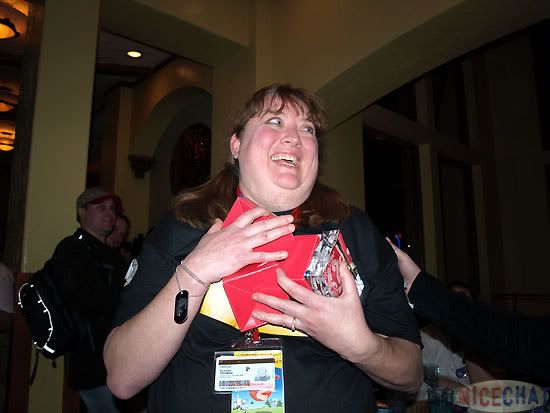 The scream heard round the world


Congratulations to our top 3 teams. But we should also give special mention to the folks below who all came so close to MiceChat gold!
4th Place

-

Team Club 33 Wannabe's

(80 Points) - Sally and Mike

5th Place

-

Team Squirt

(77 Points) - Joe and Nicholas

6th Place

-

Team Van Tassel's

(77 Points) - Katrina and Demetrius

7th Place

-

Team Great Moments with Dr. Jones

(76 Points) - Brittany, Owen, and Julia

8th Place

-

Team People Movers

(76 Points) - Lori, Jeff, and Chris

9th Place

-

Team Dorkalicious

(76 Points) - Tiffany, Chris, and Kimberly

10th Place

(TIE) -

Team PBJT

(75 Points) - Tim, Julia, Claire, and Jennifer

10th Place

(TIE) -

Team Dapper Dancers

(75 Points) - Julie, Jack, Bill, and Mickey

And that is another one for the history books! It is said that MiceChatters make their own weather and as always, it was bright and sunny on Rally day - even in the rain.

We have a whole year to think of new diabolical ways to keep the Rally fresh and exciting for you. The next event may be quite different from the one we just completed. And you'll just have to wait to see what we have up our sleeves.

Many of you have commented on all the work that it takes to put on such an event. It is indeed a tremendous amount of work. It took a team of dozens to put it all together - and we give a hearty thanks to all. But special mention must go to Charlie Arnold (Circarama) for coming up with the idea of the original Gumball Rally and for helping to plan many aspects of this year's event. Also, to Norm Gidney (Fishbulb) for writing most of the questions for this year's event as well as producing all of the artwork and creating the beautiful flip books.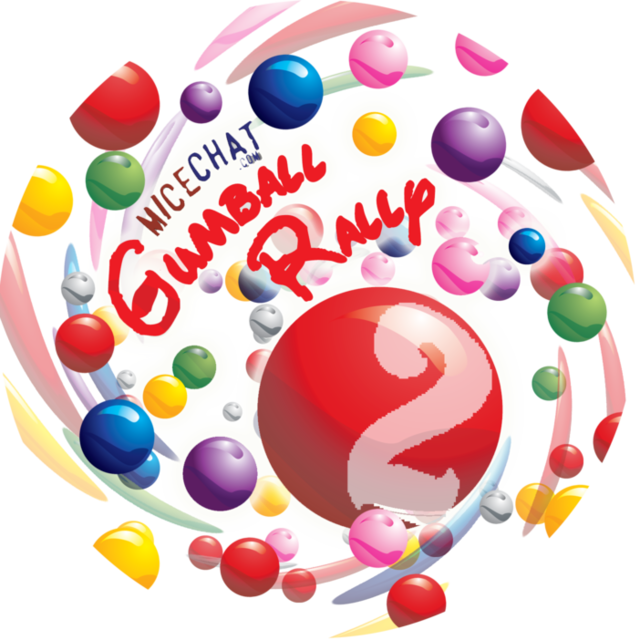 Also supporting the event this year was Hastin Z (The Monorail Man) for his amazing technical support. We'd also like to thank Michele (Mamabot) for spending so many hours planning the staffing of the event and picking out the prizes for the event. And to Jen (Indiana Jenn), and Joanne (Villains Fan) who along with Mamabot called all of the teams to make sure that they were properly registered and made sure that all of their questions were answered. DlandFansAZ (Marc and his beautiful family) for the personalized dog tags. Rick and Lu (Rixter and MickeyMax) for their charm, warmth, hugs, and goodies (Name tags, magnets, gumballs, and hundreds of cookies). Our fantastic Mods and Forum Leaders who in their spare time running the site helped plan the event. And there were lot's more people who helped test the rally, put the packets together, and staff the event all day on game day - each of you were critical to the success of this event and we love you!

It is truly an amazingly complex event to put on - but we do it gladly. Your smiles, friendship, support, encouragement, and enthusiasm for MiceChat and our events is all the reason we need to spend months putting together an event like this. YOU make it all worth while, and we mean that most sincerely.

Until next time - on behalf of the staff of MiceAge and MiceChat and all of our wonderful affiliate sites and partners,

Keep your head in the clouds, a dream in your heart, and a smile in your pocket

-The Dusty Sage of MiceChat