This is the official Disneyland vacation/MiceChat Meet of disneyhound and junebug!
Friday, January 25th: We left our house at 5:45AM, got to Disneyland about 6:30PM, what a congested travel day. All flights into and out of San Francisco were delayed due to weather. But nonetheless, we got checked into the Tropicanna, dropped our bags in our room and headed for fun! We got our first glimpse of the new Mickey-Tink floral/light display at the main gates, very cool. Headed to New Orleans, POTC, HM and BTMRR. Over to the hub for the fireworks, oohhh...
Saturday, January 26th: DCA Segway tour. What a blast. The tour began with a brief how-to-ride a Segway tutorial, then we signed a waiver, then a bit of training, then we were off for the tour. So much fun! Very cool being in the park before any guests. The CM's asked that we not take any pictures of the back-stage areas or the stuff that is normally not seen when the park is officially open; I was good! Here we are in training.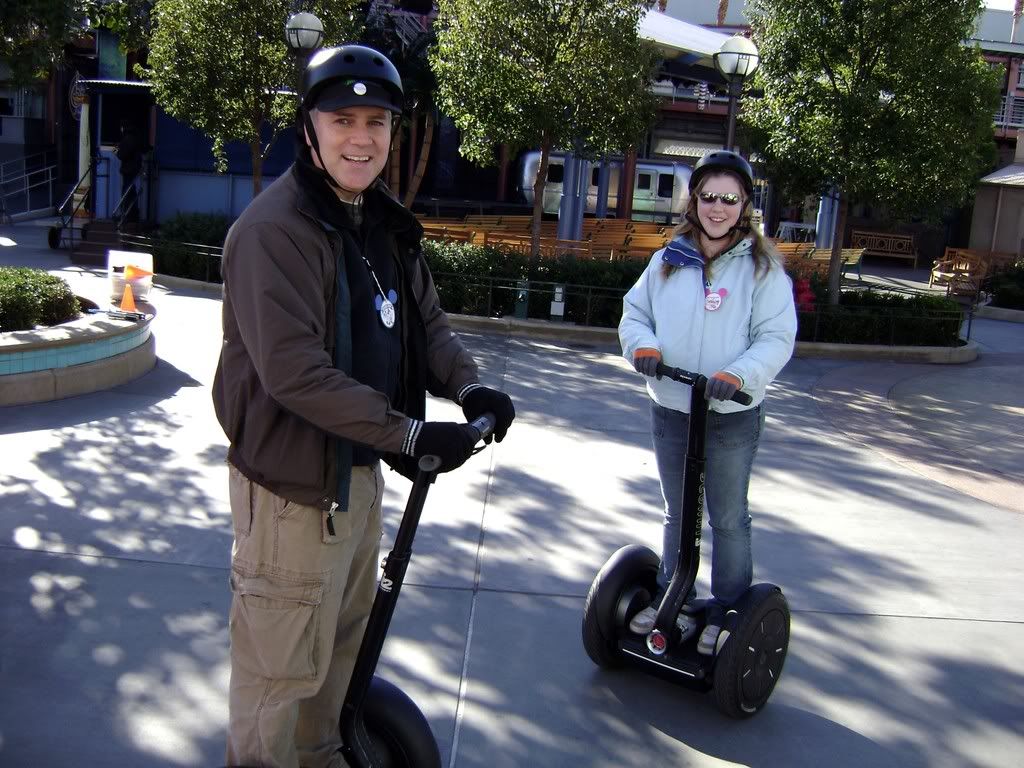 Lots of trivia and things that the CM's personally like about their favorite rides. CM
Jerry talked about the Mystic Seer in the TOT attraction. That was our first ride after the tour, so we sought out the Mystic Seer...
Sunday, January 27th: At the rope drop, we headed for Nemo. Already a line! The CM said about 45 minutes, we decided to go on Autopia, one of junebug's favorite rides, even after she got her actual drivers license. I stopped for a picture of the subs, and got lucky as the monorail was passing through.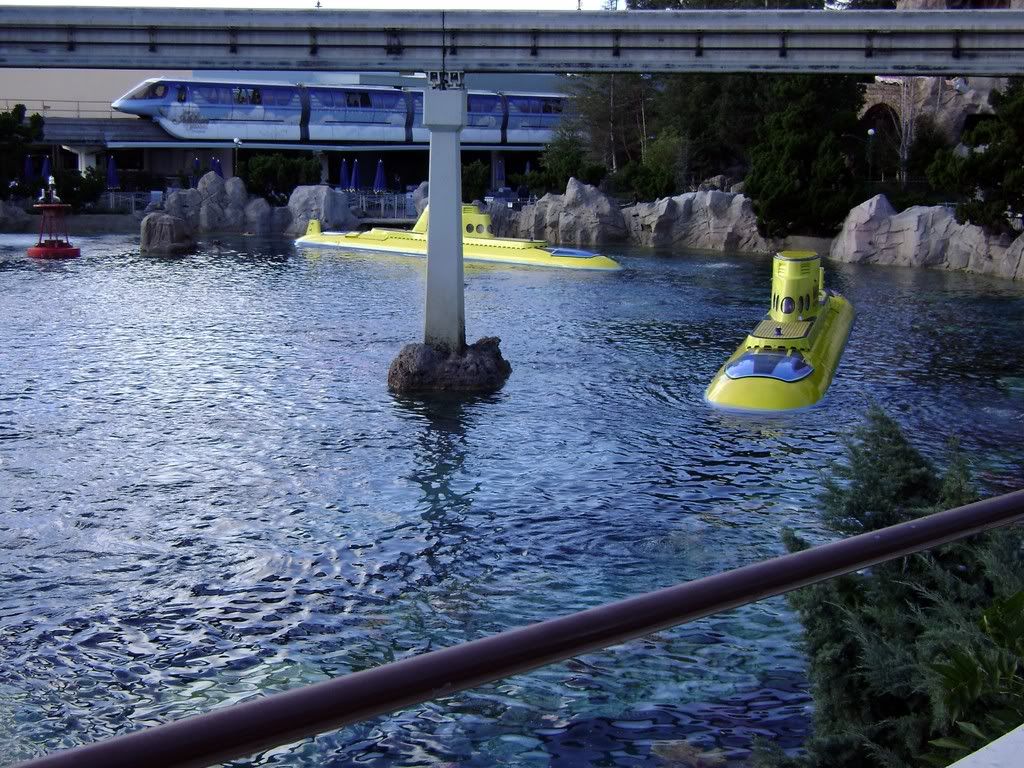 We headed over to the 10:00AM meet, our first ever MiceChat Meet! Big hello and many thanks to all the chatters that junebug and I spent time talking and riding attractions with!
What a fun group! Usually, it is just the two of us, but the MiceChat group made things really great!!
Monday, January 28th: We went on the "Walk in Walt's Footsteps" tour. Our guide was OK, not as great as previous guides. She seemed nervous, and our tour group was not real chatty, so she seemed unable to fill the void at times. But, we did hear some interesting stories and trivia. We got to go into the lobby of Club 33.
Cool elevator, also this photo of the stairway to heaven, which I hope to climb someday...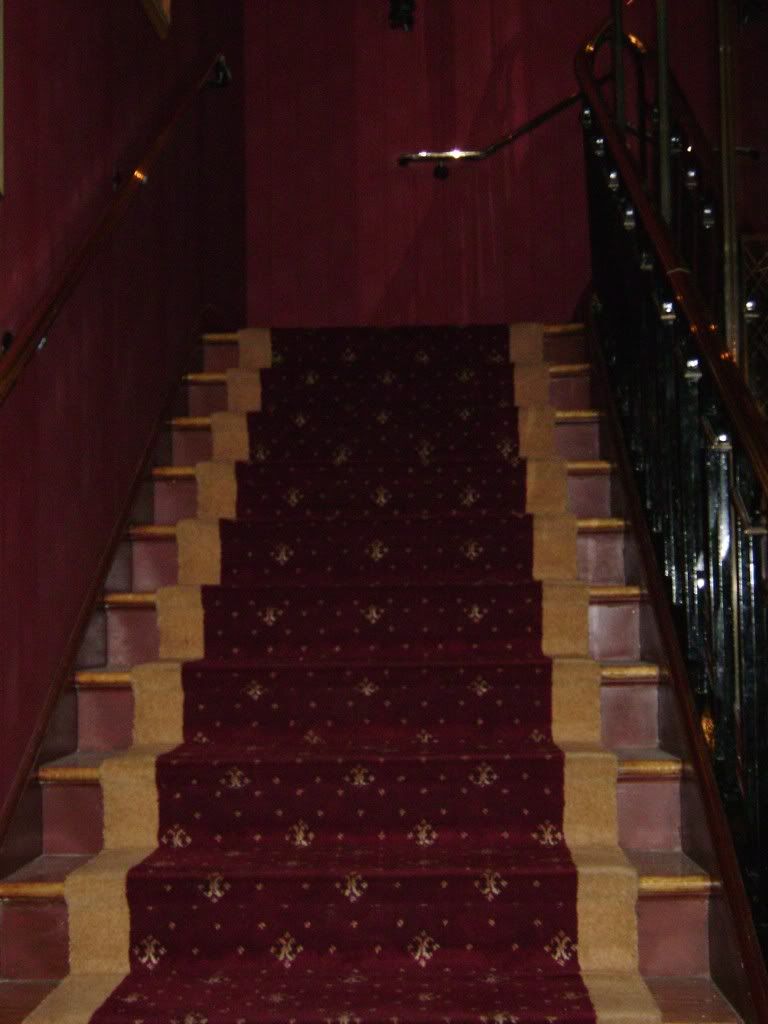 Tuesday, January 29th: A short day for us, we have to catch a plane home at 4:00PM, so today we use our EE. We got to the gates about 1/2 hour before EE started. Our goal was to ride Nemo! We headed to Tomorrowland!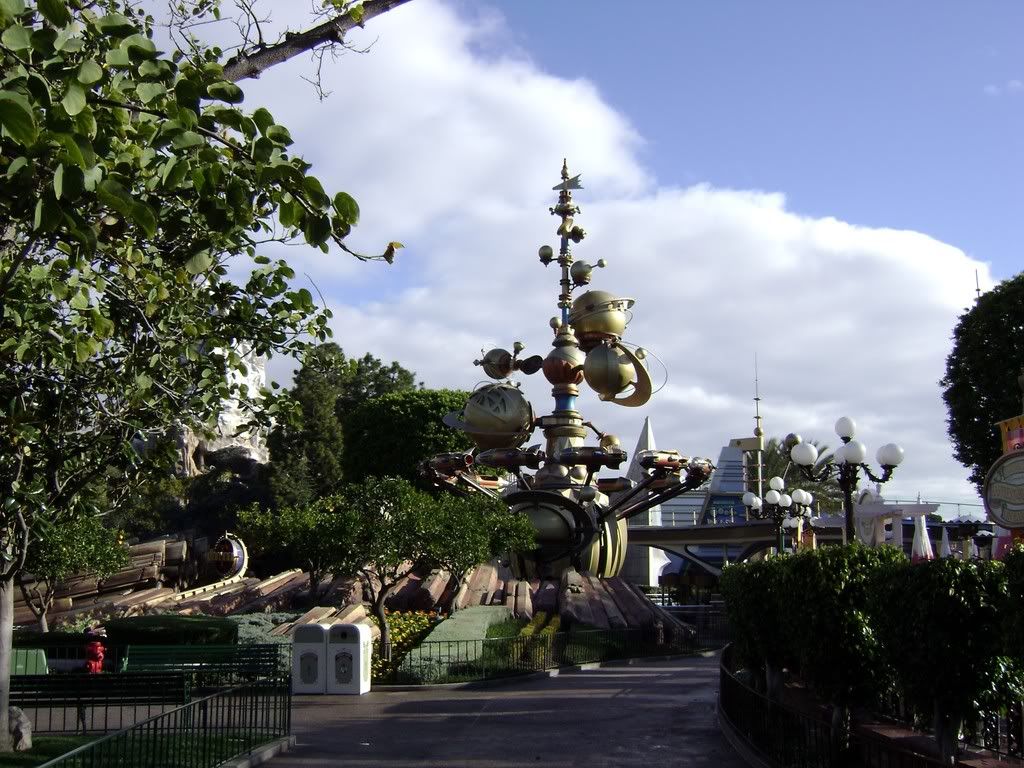 When we got to Nemo, we were pleased with our place in line!
We got in the 1st sub of the day! Here is a shot of us inside the Finding Nemo sub for the first time. Been about 40 years since I last rode the Subs!
Cool, underwater, so cool...
We did Space Mountain next, feel the G's!!!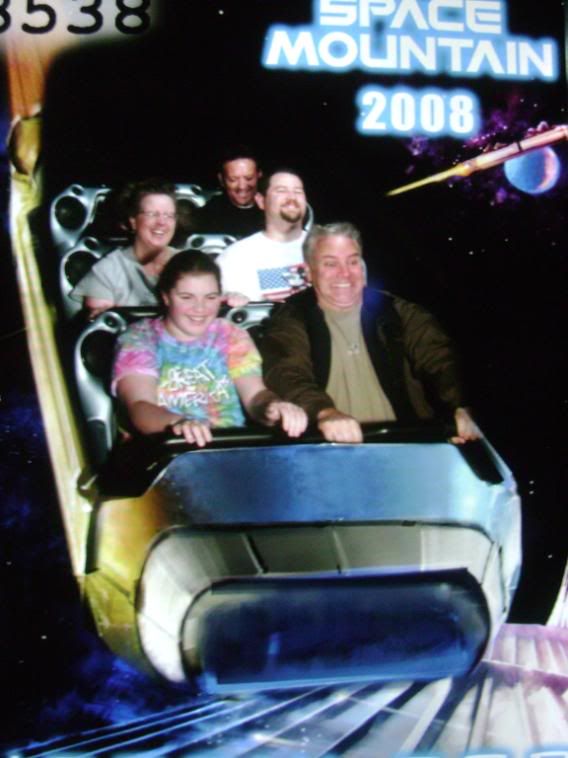 Next we headed over to the rope drop at Adventureland. We rode Indy, then POTC, had our own boat, almost.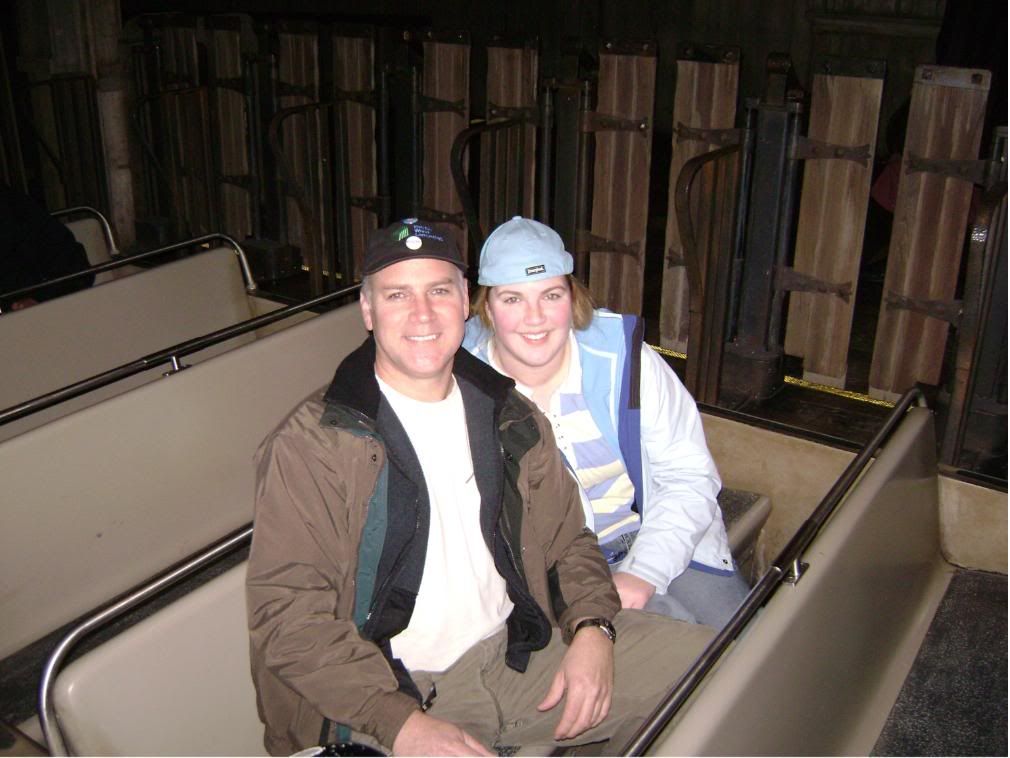 We rode BTMRR and wanted to see the Billy's one last time! We walked into the Golden Horseshoe and were greeted by a CM who said we won a dream! We got to sit in Walt's Box for the show! Our first ever Dream!!!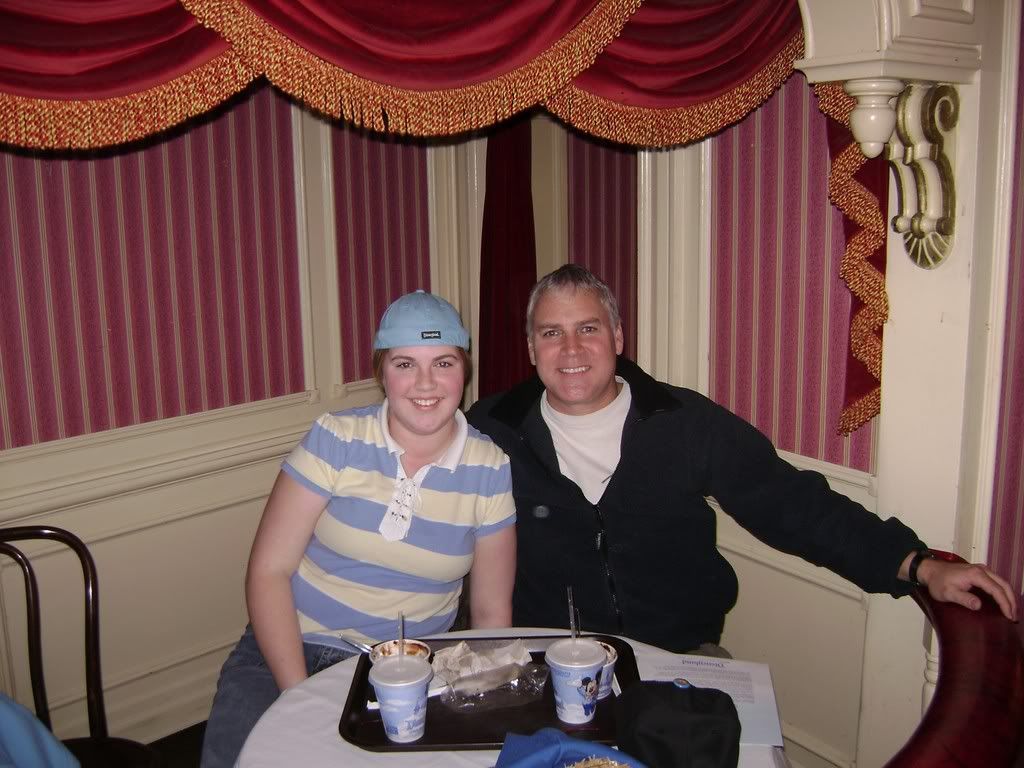 We were so close, and had a new perspective! We could really feel Billy's embarrassment!
We grabbed a Corn Dog on Main Street and bid DL farewell for another year. We stopped to say goodbye to our brick!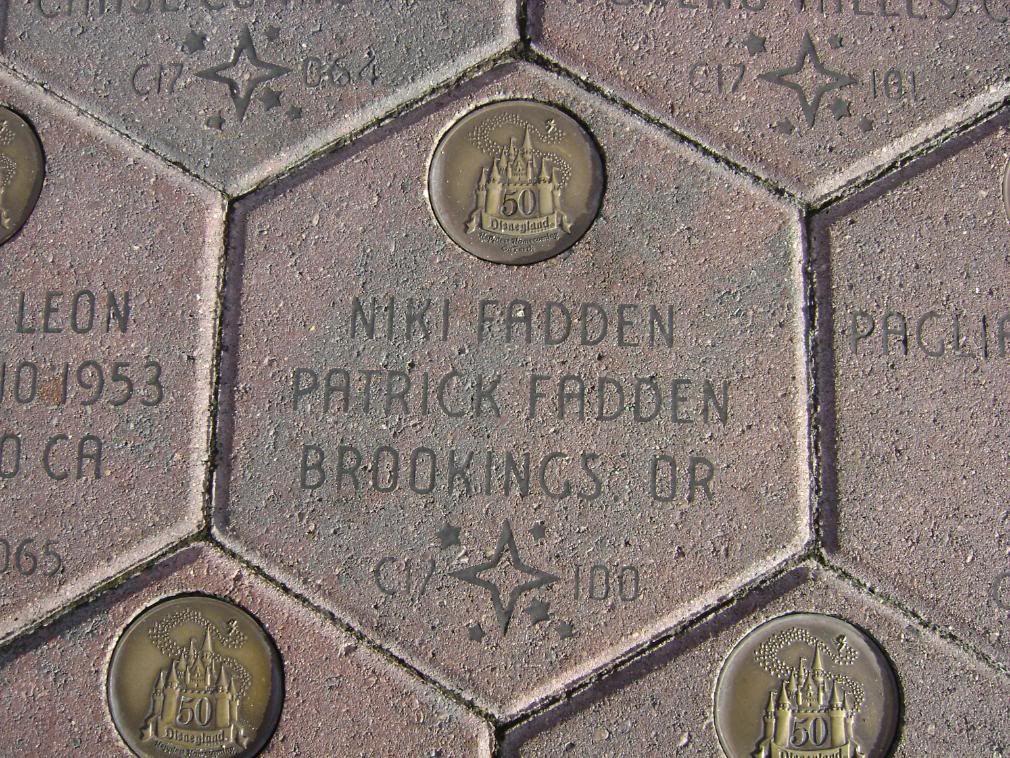 And there you have it!!!