My Birthday, My Trip Report, My Way or the Highway!!
Although Feburary 21st is my DOB, we waited to leave for Anaheim until the 22nd, due to work and hair issues (mostly hair). For the past few years I've wanted Timmy to take me to the beach. Since this weekend was all about me, we diverted to the beach on the way into town. We went to the gorgeous beach city of Oceanside. After driving through cement freeway jungles the drive there was gorgeous.
A quick stop at our favorite Oceanside tourist stop to surprise some fellow MC'ers. Surprise .... they weren't there!! So I did what I always do, I shopped.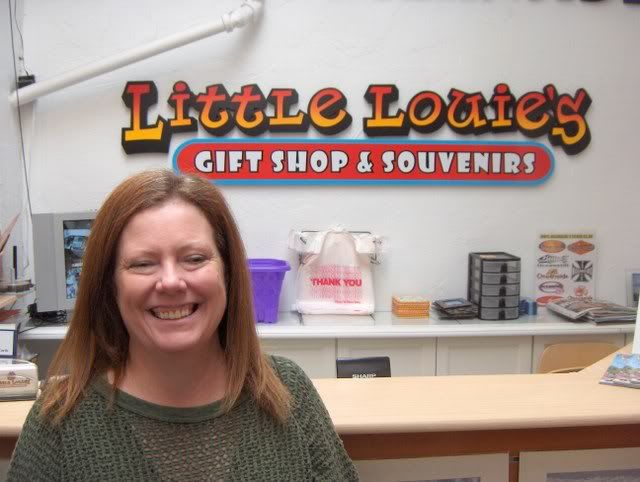 and Timmy too.
We went to Oceanside and brought back our kids t-shirts, how original...
Look, desert rats at the beach!! Oooh...water!!
I looked for Nemo after putting my feet in the water.
Stark, romantic, artistic, lonely ocean pic ahead.
While I looked around, Timmy was busy making me smile.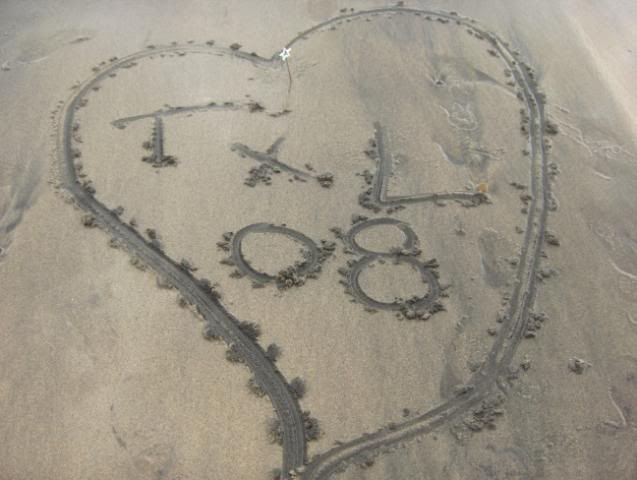 We didn't know how traffic conditions would be heading to Anaheim on the I-5 so we left Oceanside around 2:30 after a quick pit stop at Der Wienershnitzel. It took about 45 minutes to get to our hotel from the beach. It was a nice change of pace seeing different roadside scenery. After checking into our hotel I wanted to get the weather report on TV but got engrossed in a police chase in downtown LA for about an hour. Stupid criminals caught as usual!!! Radios, helicopters, DUH!
We decided that I wanted to go on some rides at DCA that I had been avoiding, so we headed over there first.
First ride never ridden, Heimlich's Chew Chew Train. The picture the CM took of us did not turn out
but here is what it looks like. Tasty.
Next up was Tuck and Roll's Drive'Em Buggies. No chiropractors needed.
Francis' Ladybug Boogie (I didn't like it when the ride moved over the plates)
Final ride at 'a bug's land" that I had not ridden. Flik's Flyers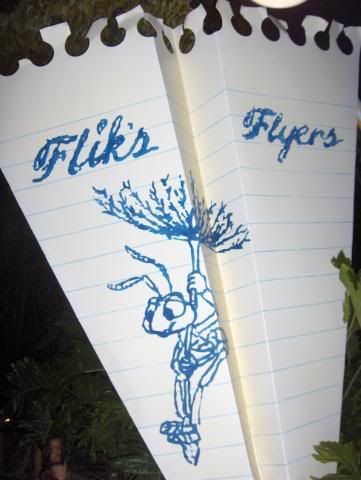 Two eggrolls, to go!!
I had to smile at the wonder of it all.
By now I was needing a snack, so off to the Tortilla factory for my free 1/2 dozen tortillas. This is how much I weighed after the tortillas.
This is how much I weighed before the tortillas.
Afterwards we took some pictures on the boardwalk.
We then saw a friend over at the Cove Bar. We went in to say Hi and he pointed out that they were testing the ride vehicles for Toy Story Mania. Our camera does not do great long distance night pics, so sorry Charlie no pictures.
It was time to conquer the final 2 DCA rides that I had not been on. Up first the Golden Zephyr...Wheeee!!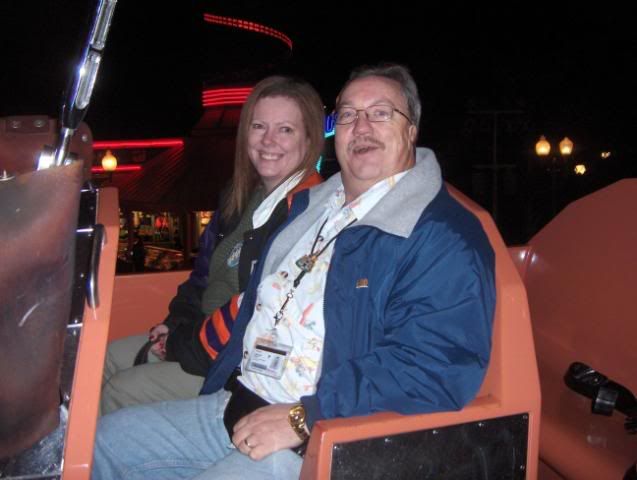 and what was the final ride I had never ridden??
Jumpin Jellyfish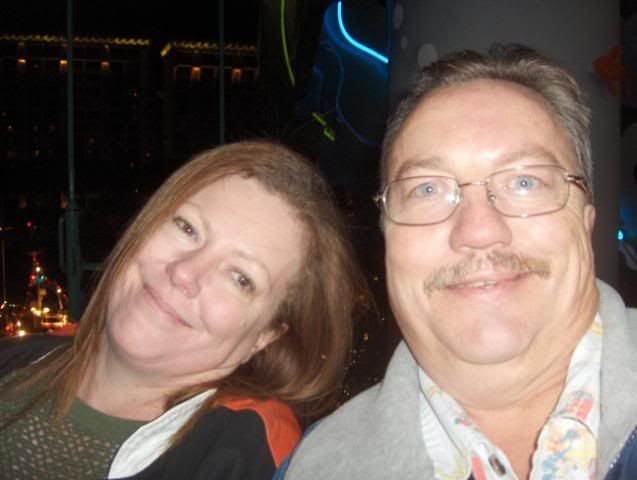 We (I) decided to head over to Disneyland for fireworks.
As usual when we arrive, fireworks were cancelled for the night, so we decided to make it an early night and get some rest.
Up next, day 2 and its still all about me, me, me.