It was too nice of a Sunday to stay inside, so I decided to head out to the meet. As usual, I brought my tea to drink with me.
Upon arriving at the gates, the tacky Dream Clouds were still there....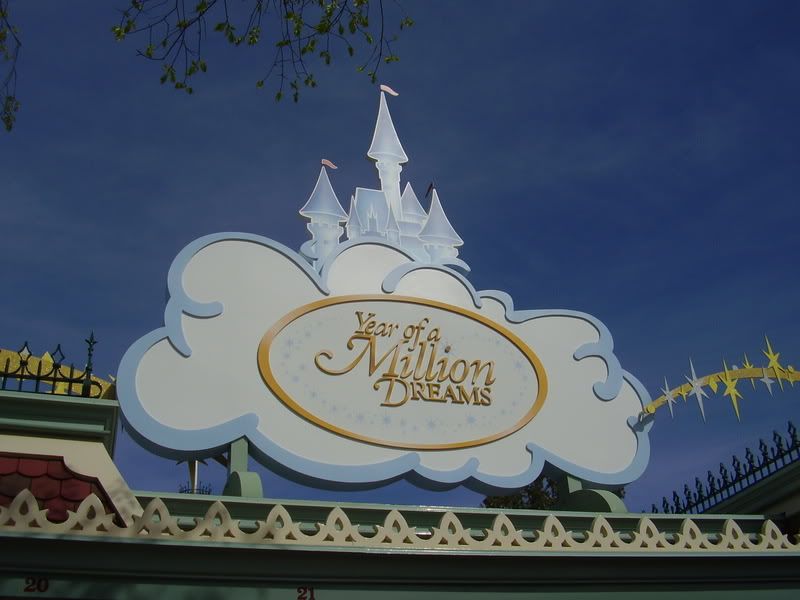 Upon walking down Main Street, I took a picture of Disney's newest re-releases: The Aristocats. I looked at my collection of Disney movies, and I don't own this one (I had seen it, but never bought it.)
For anybody who wants to eat Breakfast, the Carnation Plaza was opened up again. I assume it was closed down for the new umbrellas...
While walking down on Main Street, the Disneyland band was performing out near the castle. Just then, the characters departed on the car.
I decided to take a look at the waiting boards.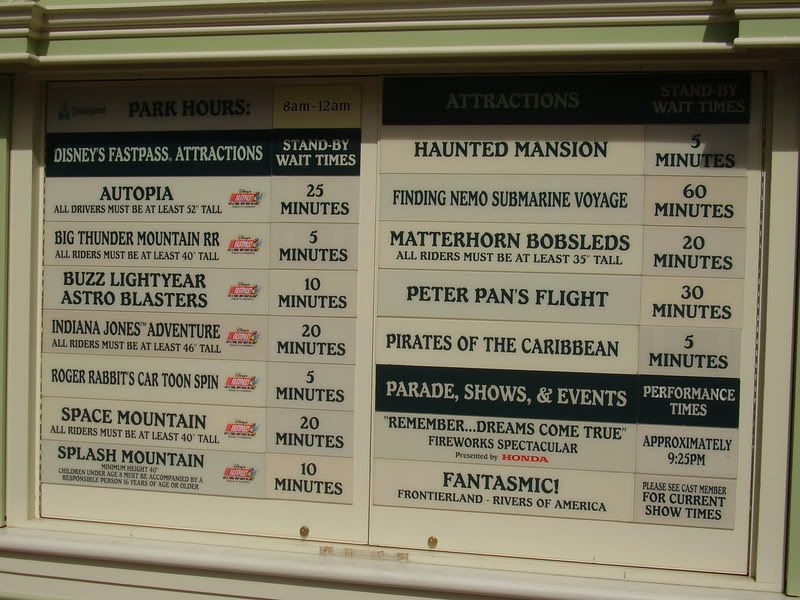 Just then, I heard a voice from the right: "I have a question: Are you from micechat?" I answered yes, and it turns out she's seen me! I don't remember her board name, but she works here at Guest Relations.
I decided to head on over to Space Mountain, in which the boards said 25 minutes. I get there....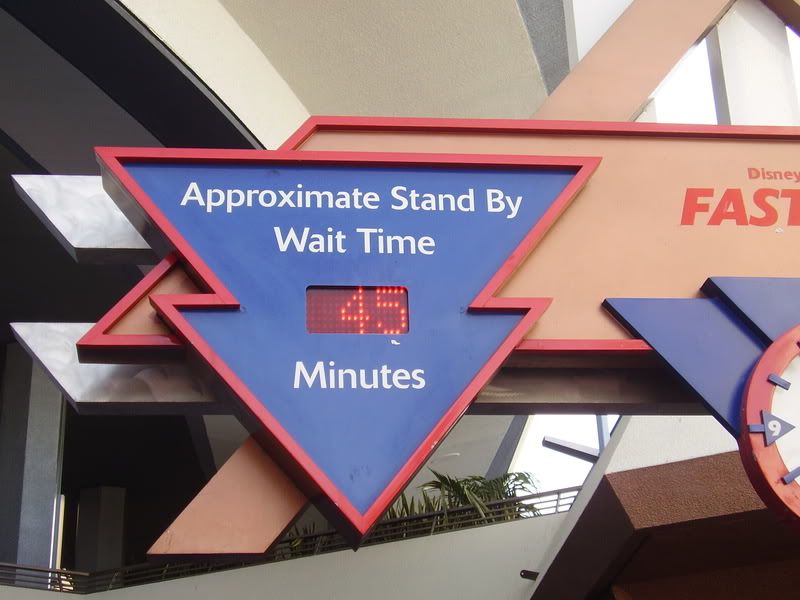 ...and it was 45 minutes! This, my friends, is false advertising!!!
As an alternative, I decided to head on over to Big Thunder Mountain Railroad.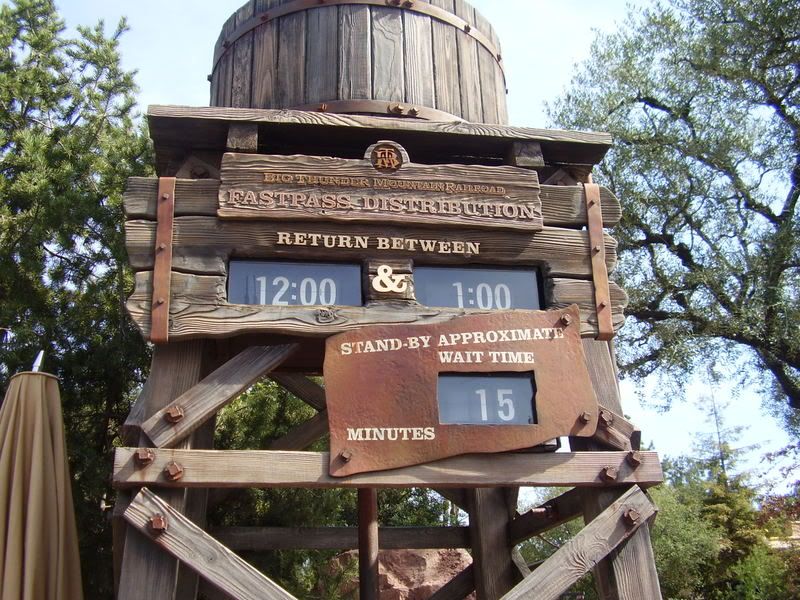 When I was waiting in line, I noticed something very odd:
The lift with what looks like pales of water looks like speakers.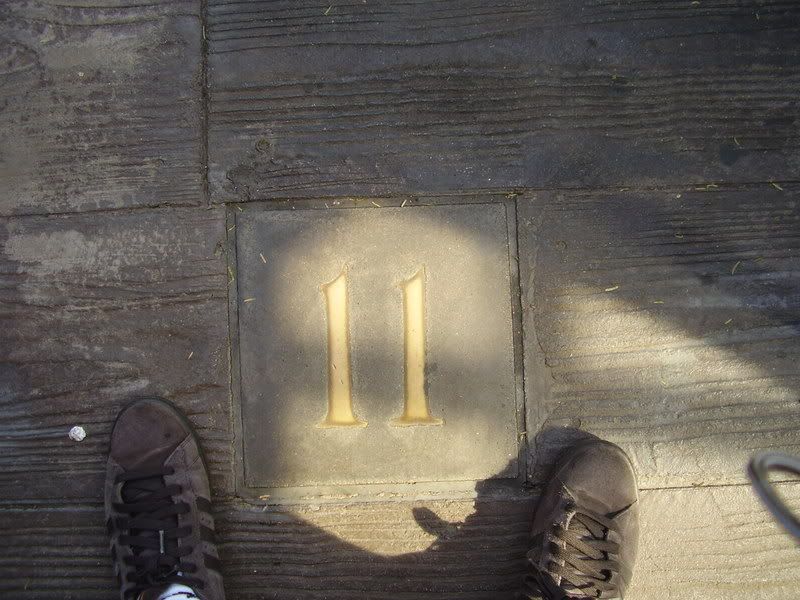 After beeing seperated into 2 lines, I ended up in row 11.
"Mr. President- I have news!!!"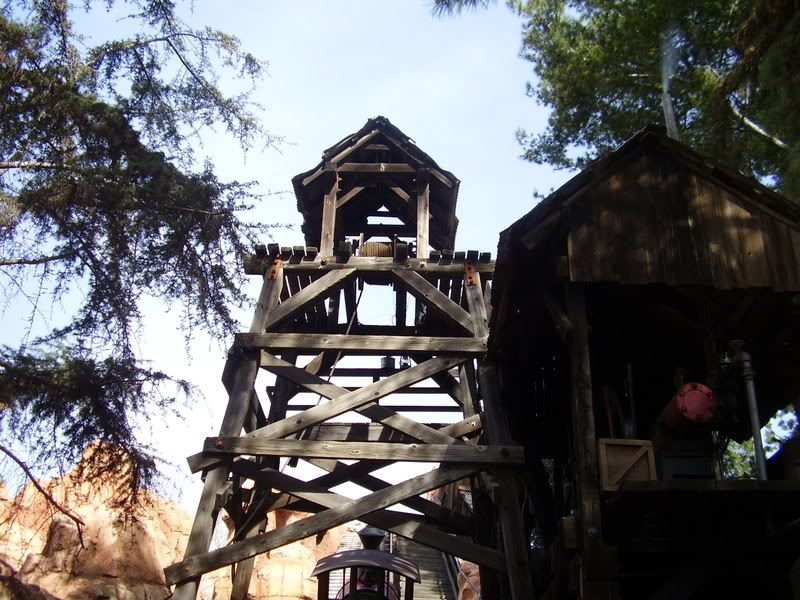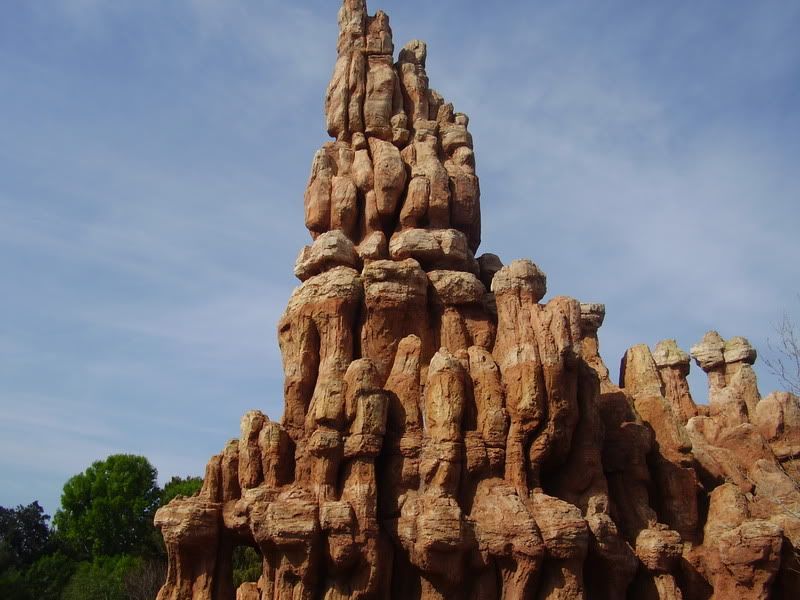 After getting off, New Orleans Square was busy!
I felt like going back on Main Street, and decided to have a Jalepeno Cheese pretzel- I love these.
It was around this time to start...
THE MEET!
DLandFanAZ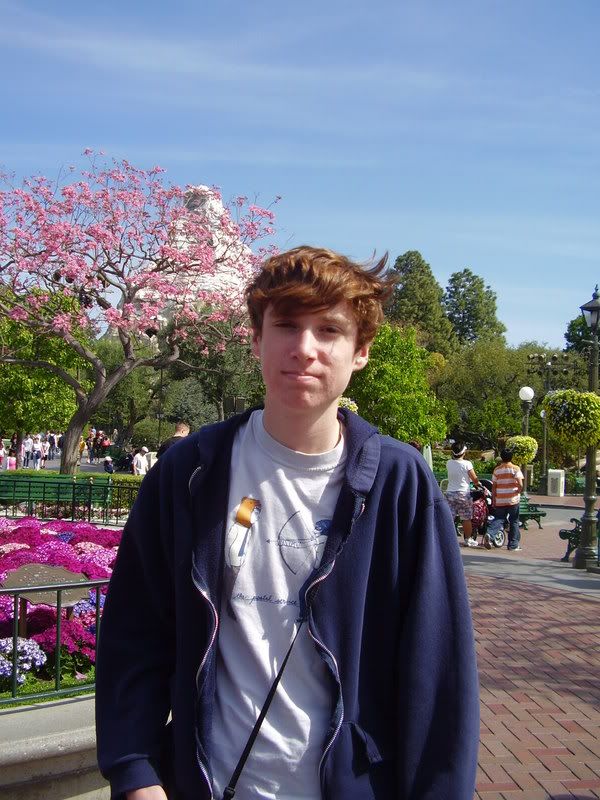 PianoMan13
Now here is a new Pocky flavor: Almond chocolate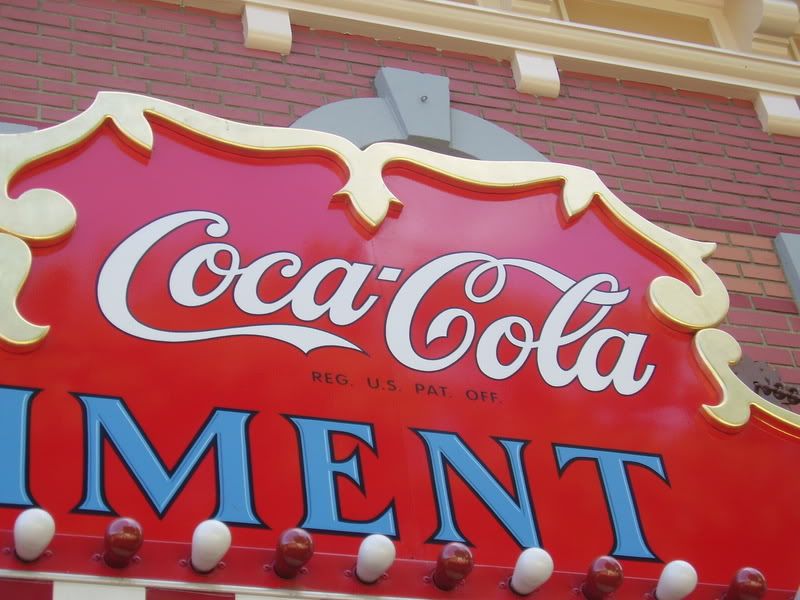 Coke- now there is a temporary solution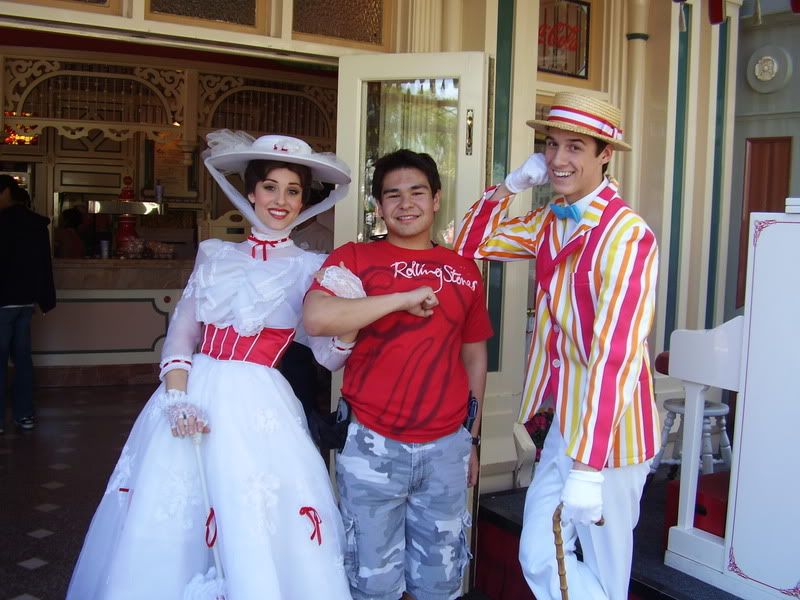 Mary and Bert came in the area, so I decided to say Hello. I told them about the incident regarding Space Mountain, and Mary and Bert thought that while it is a long wait, it is worth it.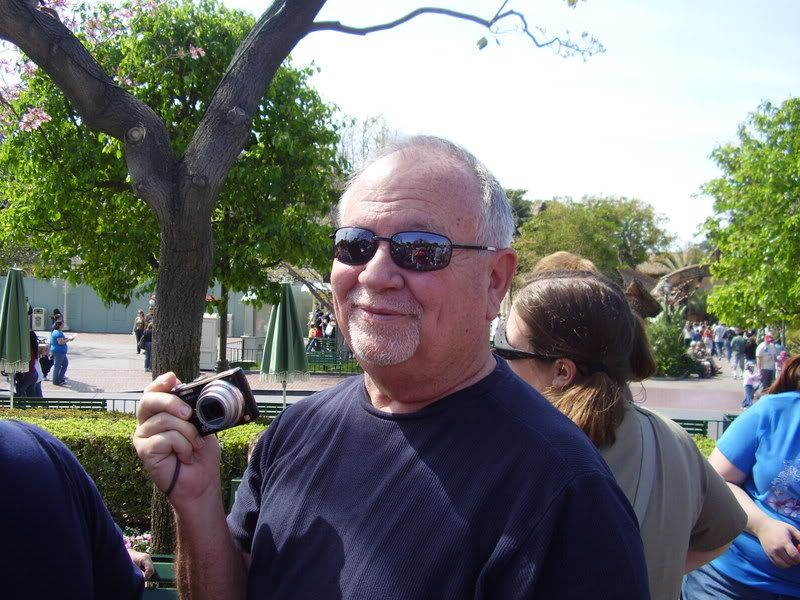 MickeyMaxx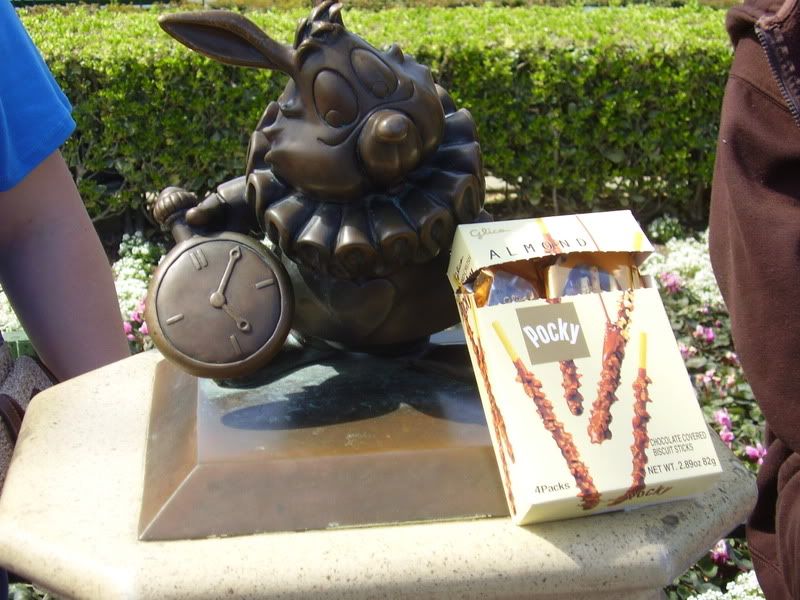 The White Rabbit was defending the Pocky, but I was determine to steal it.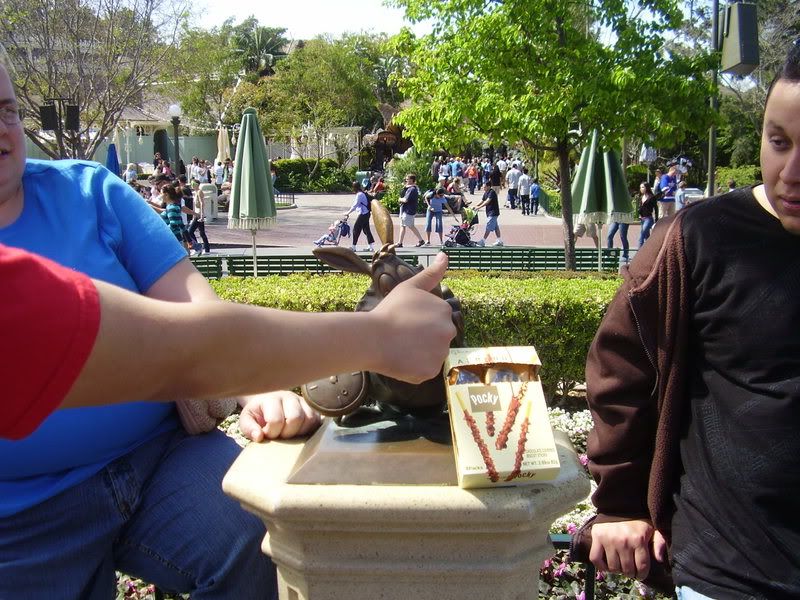 "Look at my thumb...."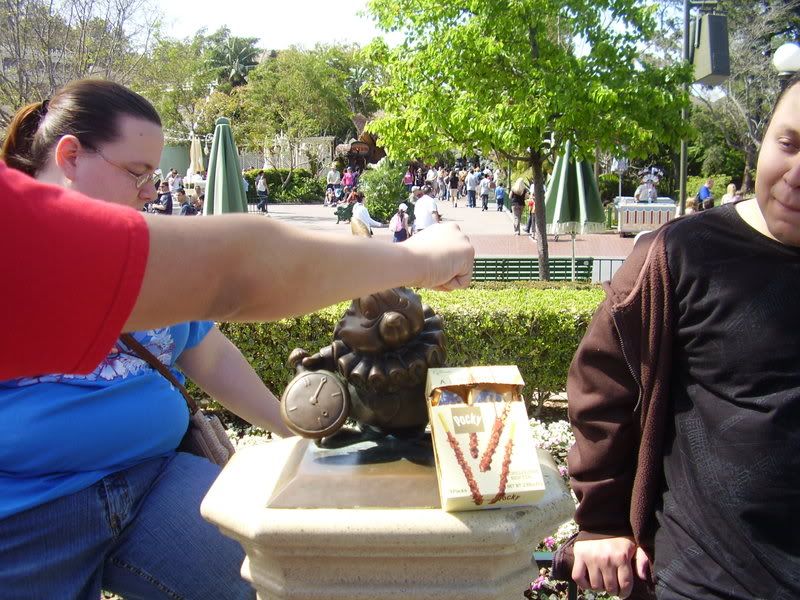 "....gee your dumb!"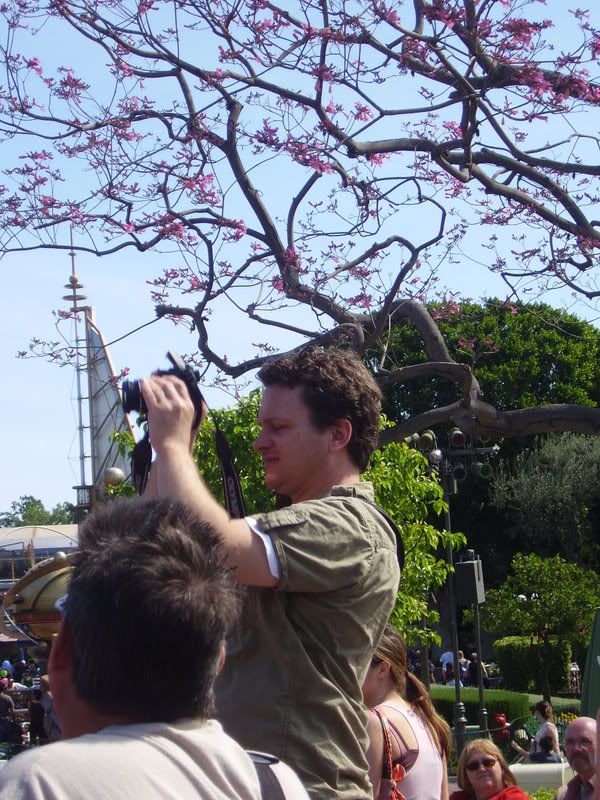 Fishbulb misbehaving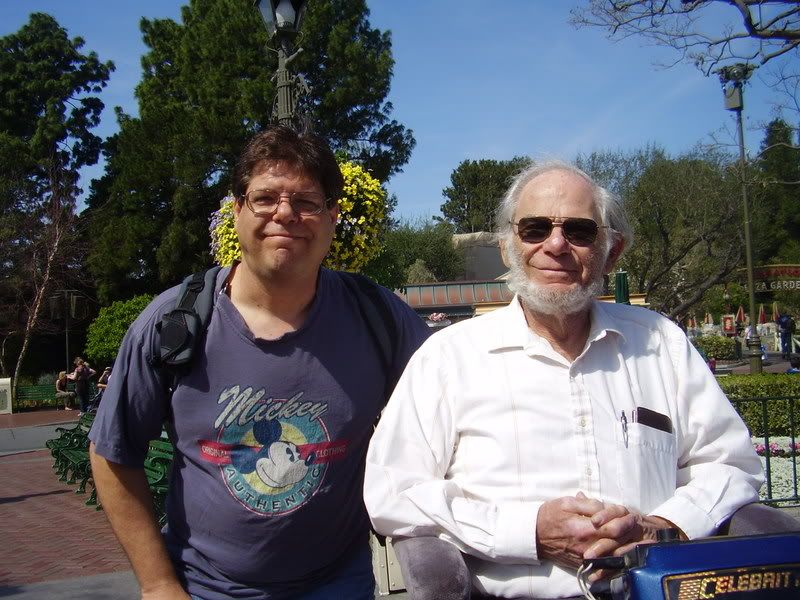 Bruce Bergman and his father
After the meet, there were a few options: White Water Snacks, Pizza Port, or Hungry Bear. In the end, we decided to head on over to the Hungry Bear.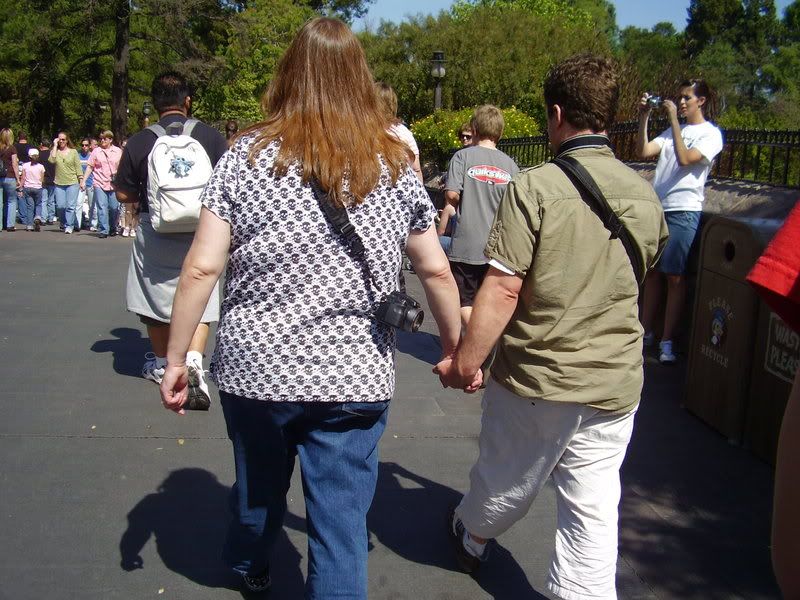 Dustysage continuously taunted Fishbulb and elly with that classic song a five year old would sing.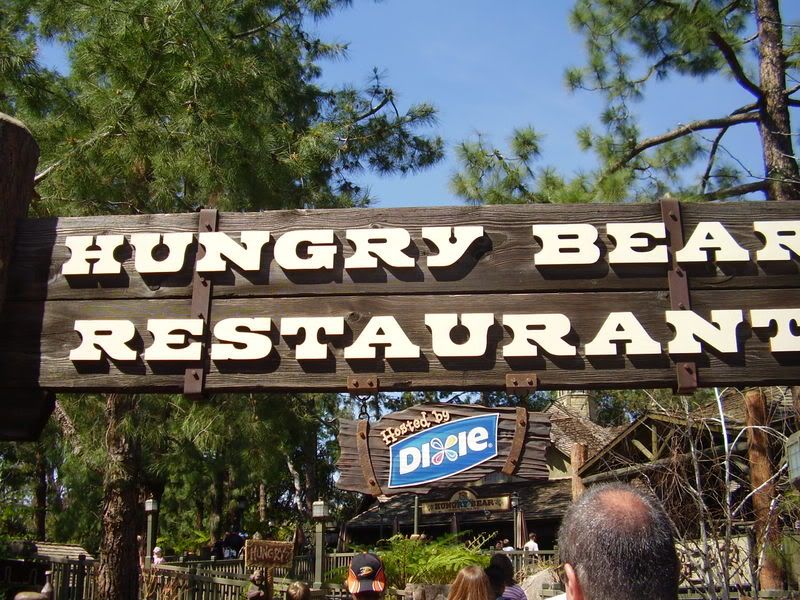 So here we are...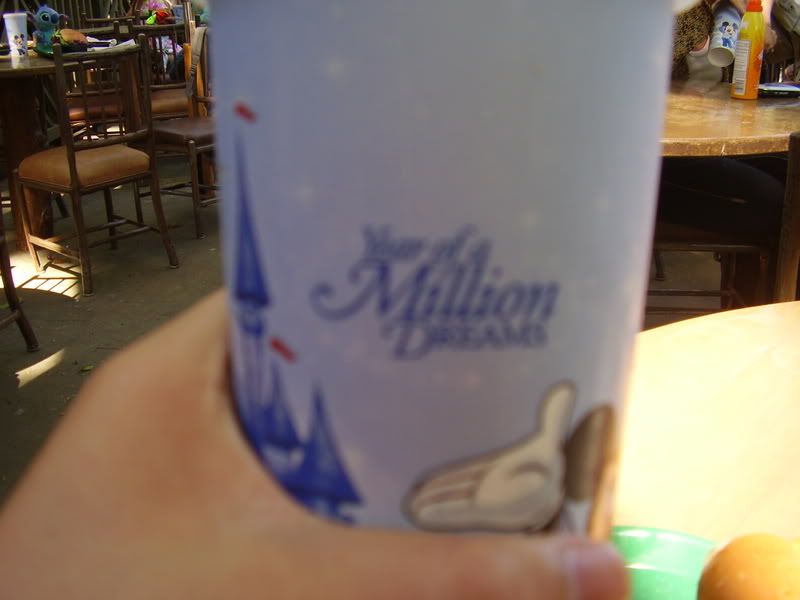 ...and the Year of a million Dreams is everywhere.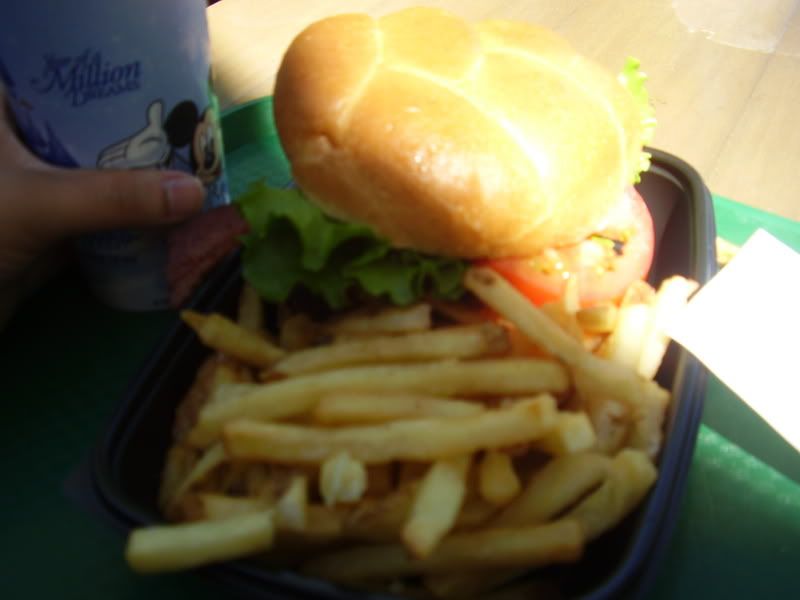 I ordered Bacon Cheeseburger- and it was good.
While eating, rex22 and Dan-tasmic! decided to throw paper at each other.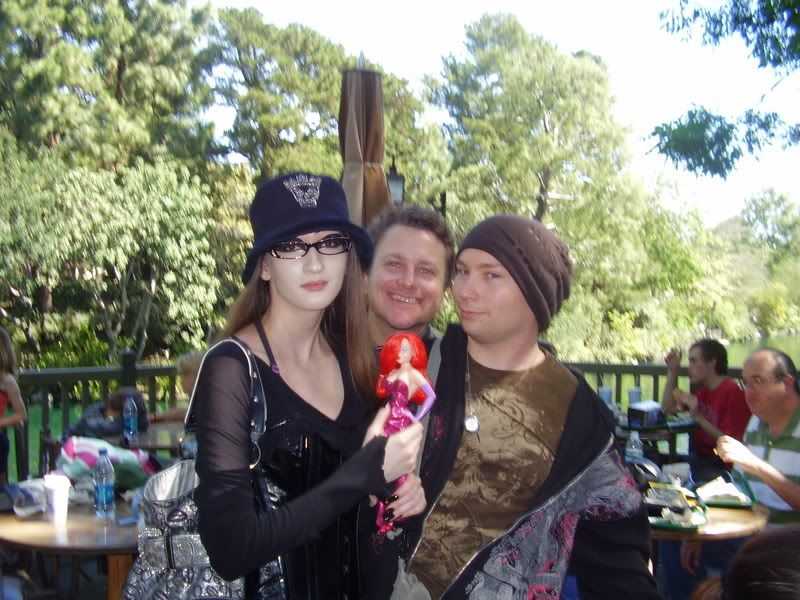 Later, Light Mouse and the Dark Lady (with Jessica) showed up with cookies for everyone. Fishbulb joined in.
Little did I know, Stitch went on a Moon-fest...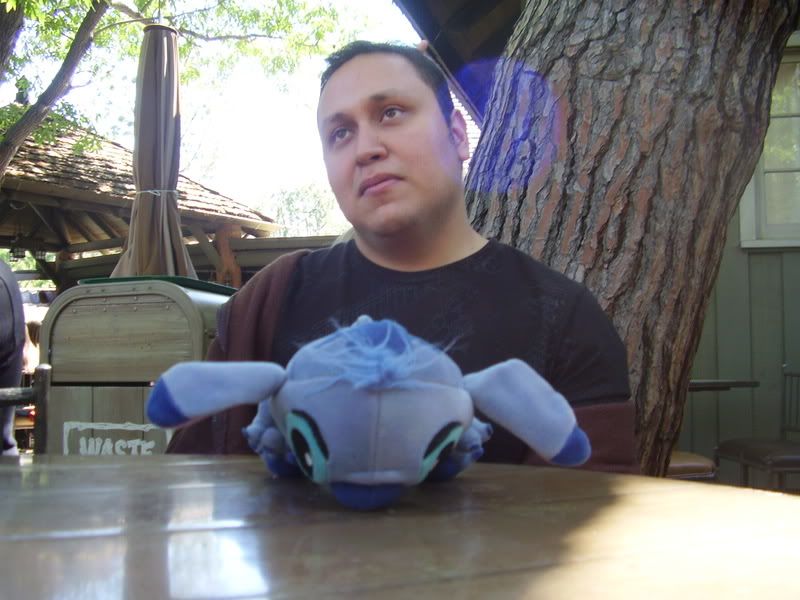 wooo-hoooooo.....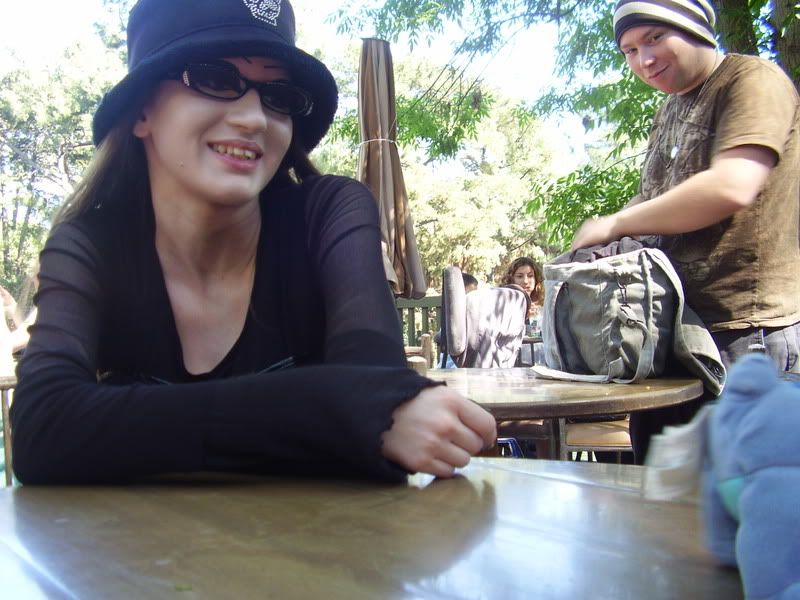 Dark Lady and Light Mouse weren't impressed..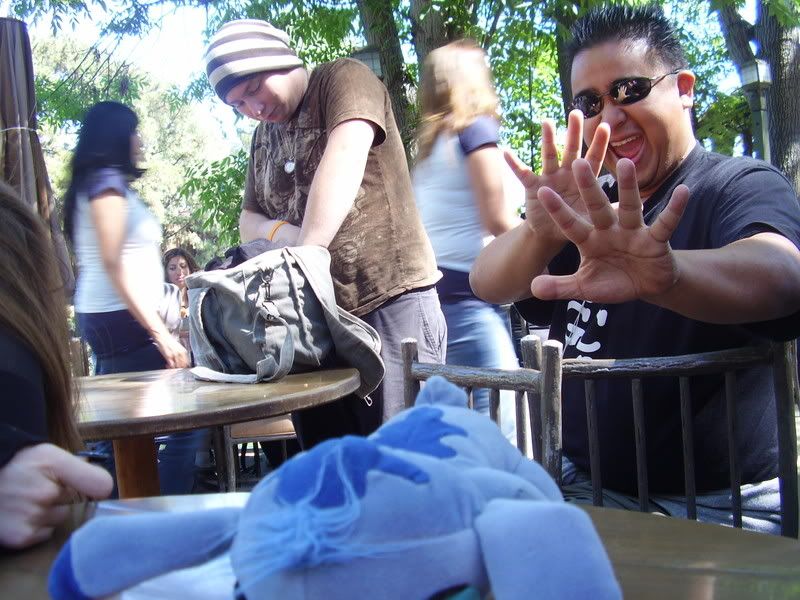 "Okay... WHY?"
To be continued....