I haven't done a photo update on the boards for a long time... so let's just get right to it, yeah?
WELCOME TO DISNEYLAND!
The Mickey & Friends tram stop got new billboards to advertise Pixar Play and Playhouse Disney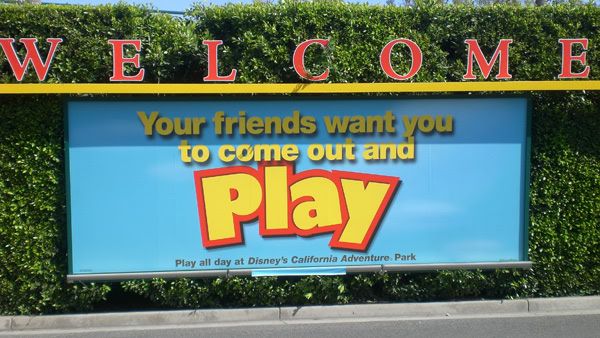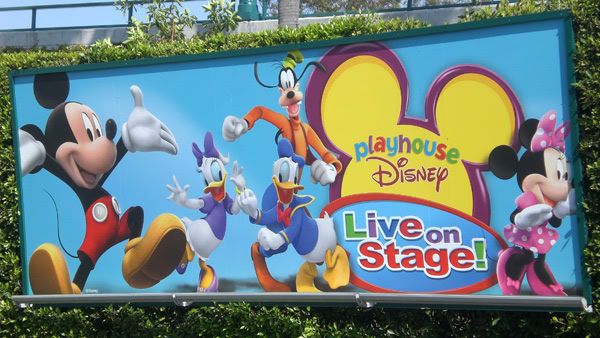 And speaking of billboards, the one at the security tents is now advertising the upcoming Food & Wine Festival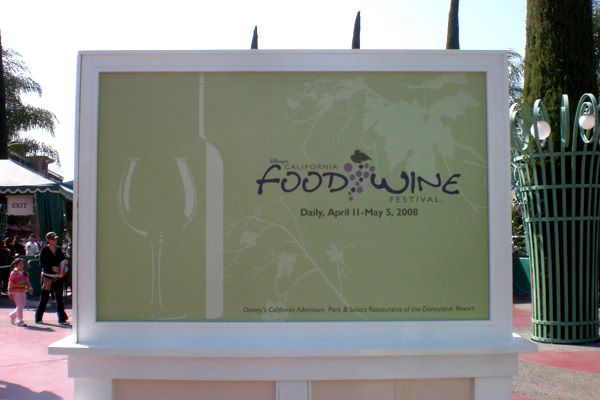 A look at the new park maps:
Inside flap:
Before we get to DCA to check out the new stuff over there, let's head over to Disneyland.
The Disney Showcase annex has come out from behind refurb tarps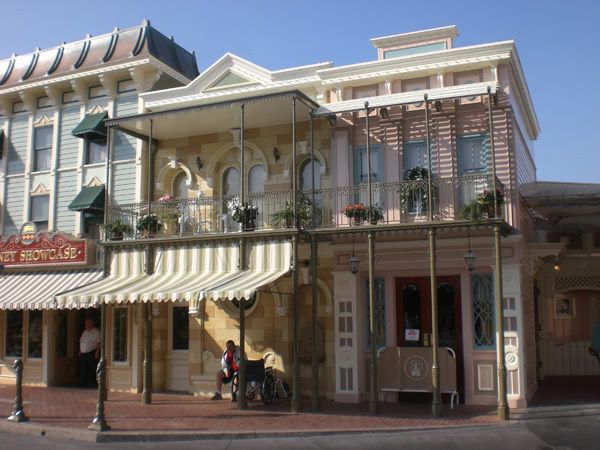 Looks great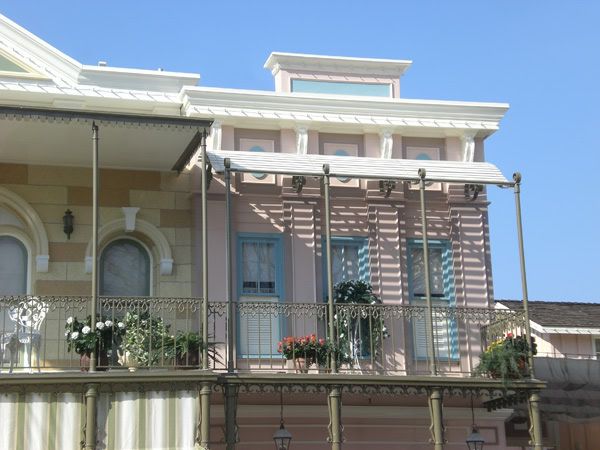 But as tarps come down, more go up. These ones that cover up backstage areas behind Rancho del Zocalo (viewable from the Carnation Plaza Gardens area) are now up.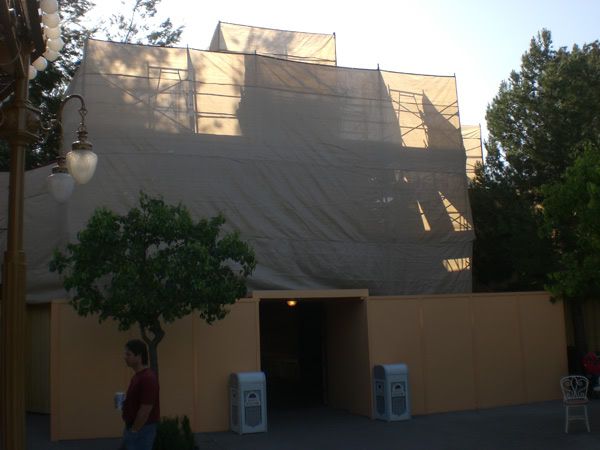 Back on Main Street, it looks like Disneyland is starting to enforce a uniform parades costume. On the left is the new red-vested parades costume, and on the right is what many CMs used to look like (and some still do) before this costume change.
STEPPING UP ITS GAME
Okay, enough with Disneyland, let's head over to DCA (who would ever think I'd say that?!). Friday was the first day the Paradise Pier construction area was re-opened for guest traffic in months. The newly re-opened pathway gives guests a closer look at Toy Story Mania's facade, which is getting closer to completion every day.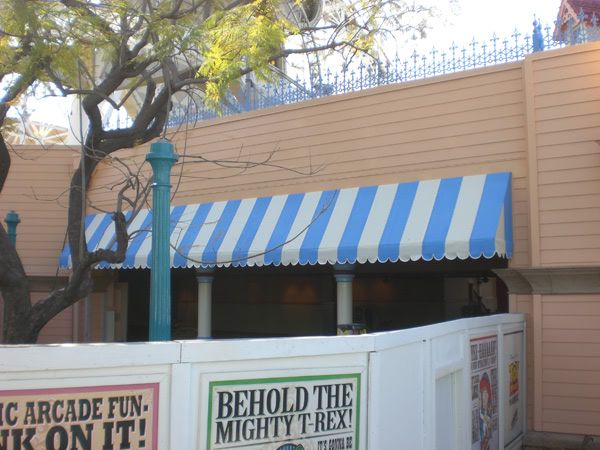 The lighting fixtures and stone work on the facade are really nice. Pictures don't do it justice.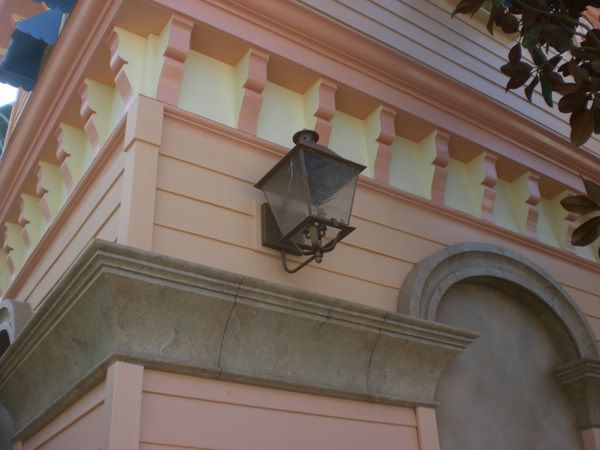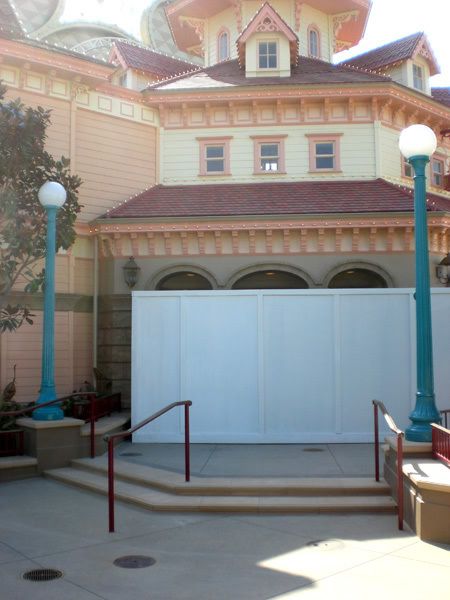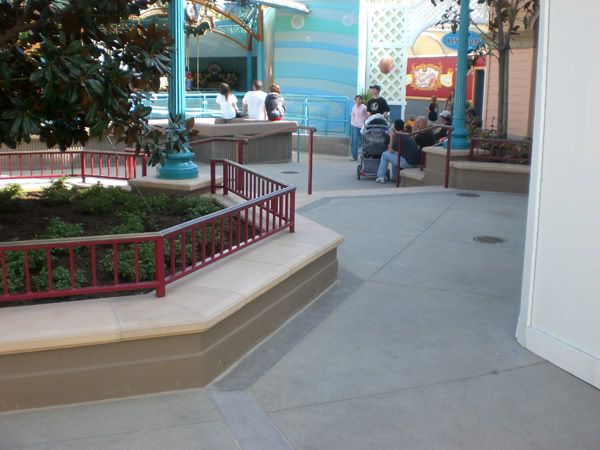 The handrails are a nice, rich bronze and maroon. Very nice.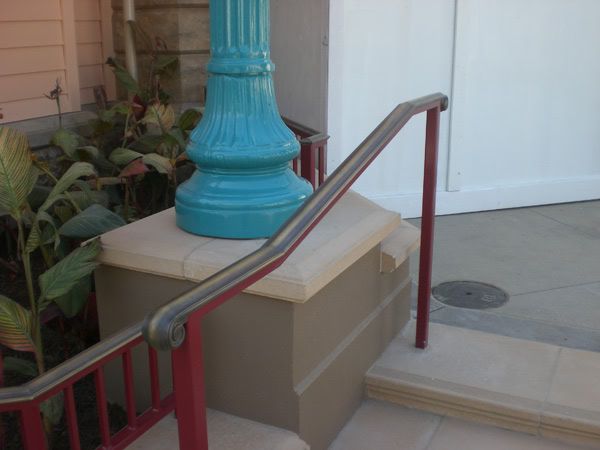 And the new Midway Mercantile store sign is beautiful.
Little details! In DCA, no less!
Supports for Toy Story Mania marquee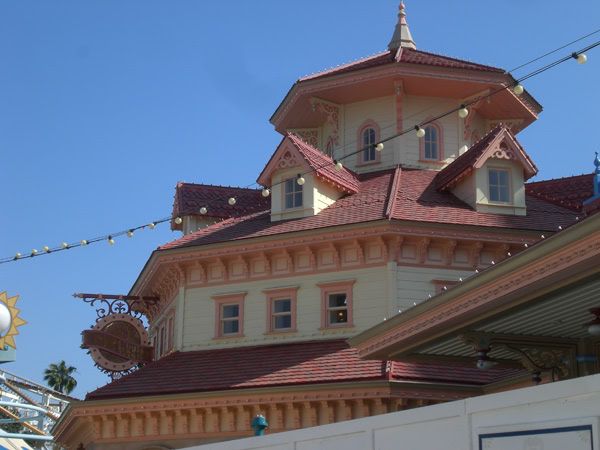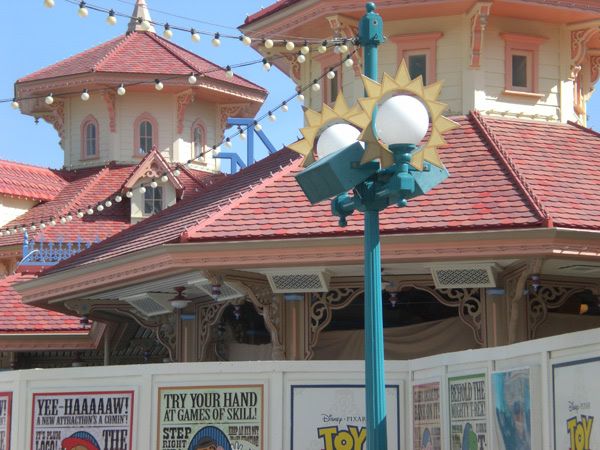 ODV construction continues...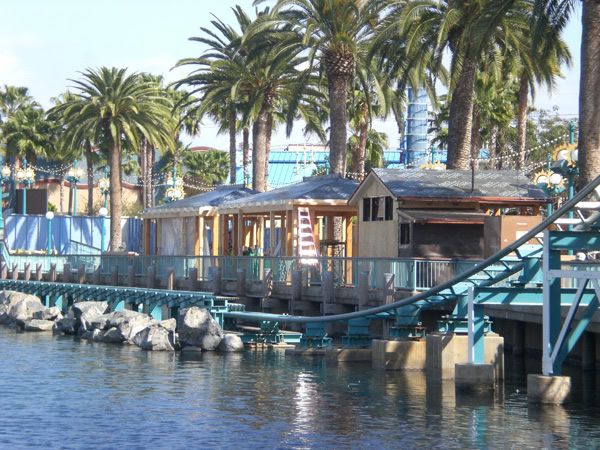 And even the Paradise Pier trash cans are getting the Toy Story Mania touch - a new design for a new direction!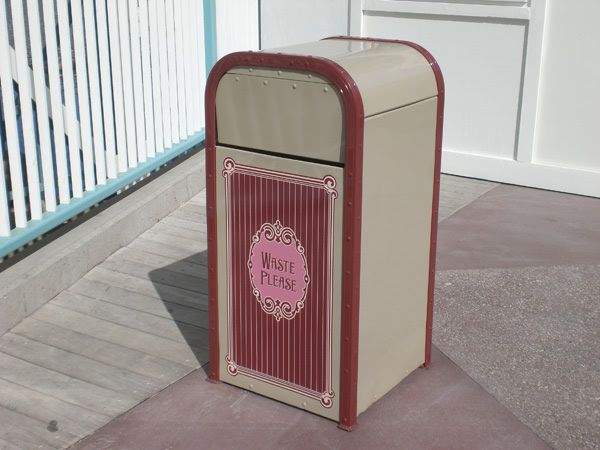 And a look at some old Pier trash cans for comparison
And at night, Toy Story Mania lights up. It looks GREAT.
That sign is even nicer at night - and this is without all the lights working!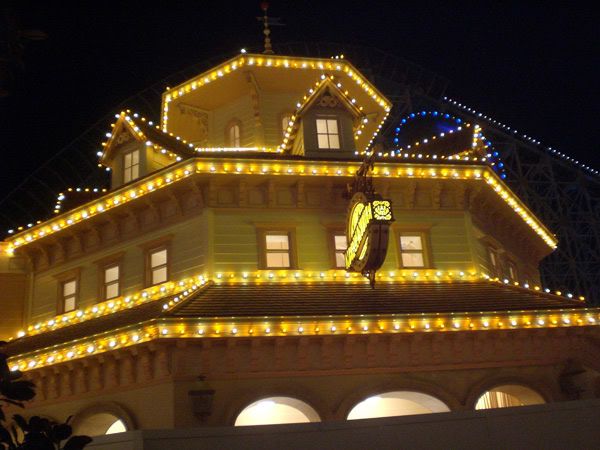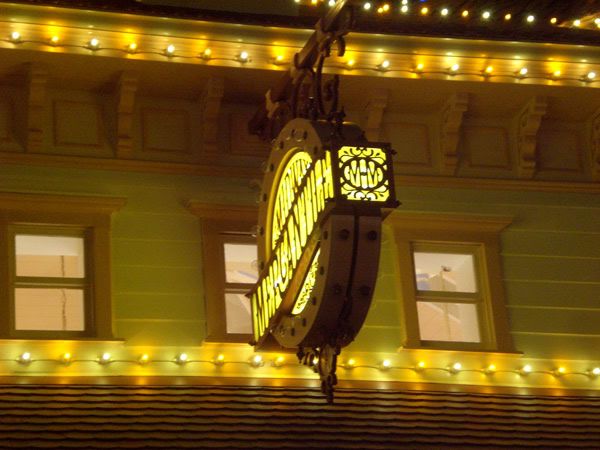 Back across Paradise Bay, looks like Golden Dreams is getting new banners. At first I thought the show was closed, but it was still open... Hopefully the banners will be better-designed this time...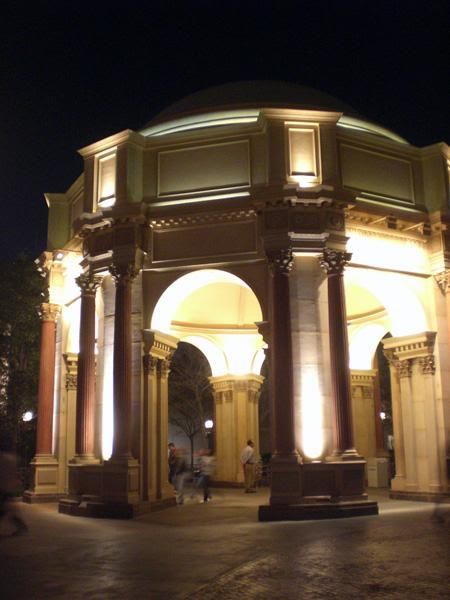 PIXAR PLAY PARADE
The new Pixar Play Parade officially debuted today. It's a great parade. I'm not a big fan of the music, but its immensely better than the grating annoyance that was Block Party Bash... and the floats for this parade... well, you just have to see them to believe them. They're awesome. Really great stuff.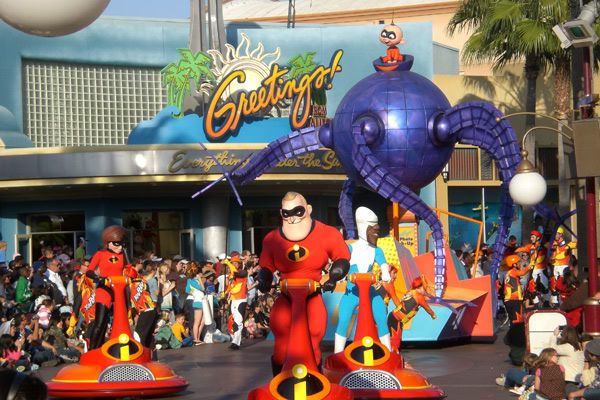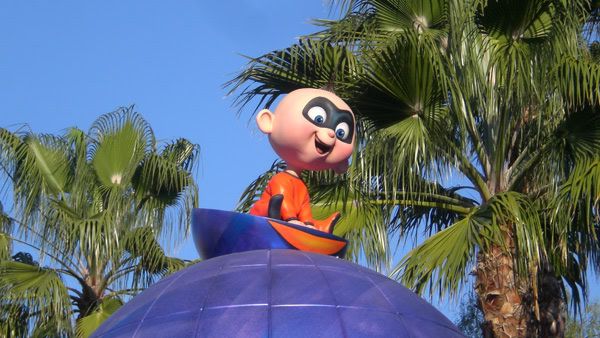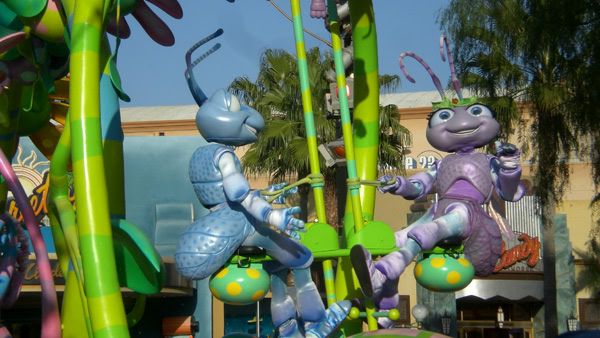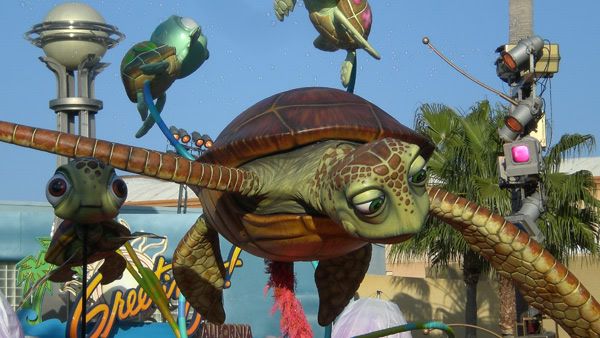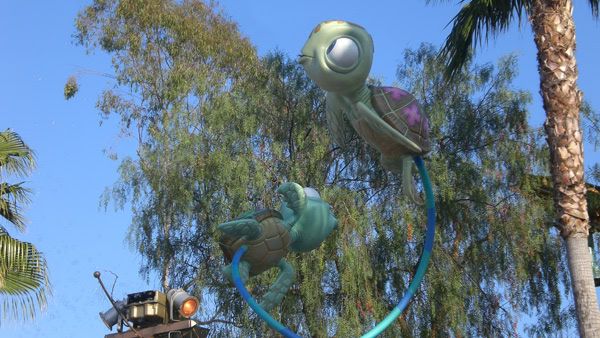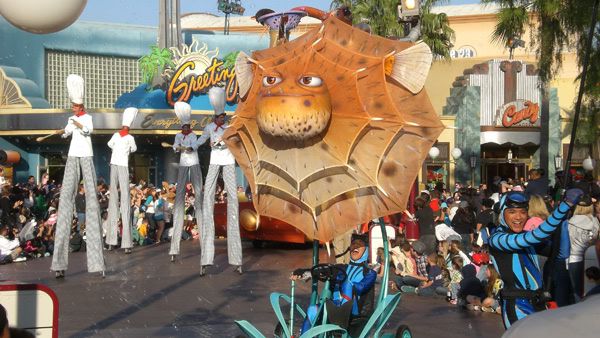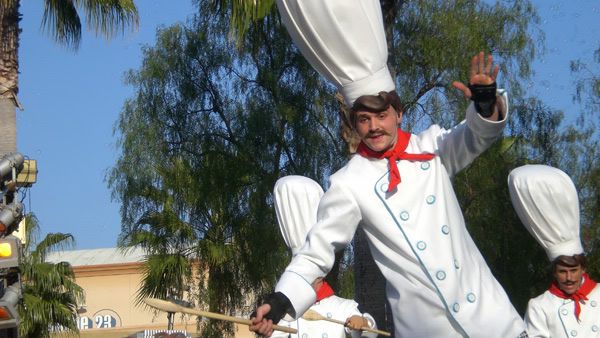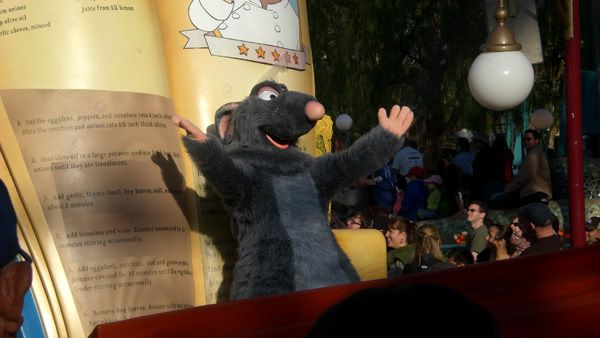 EASTER MERCHANDISE
And finally, since Easter is coming up quick, here's a look at this year's Easter merch.
Plush - $10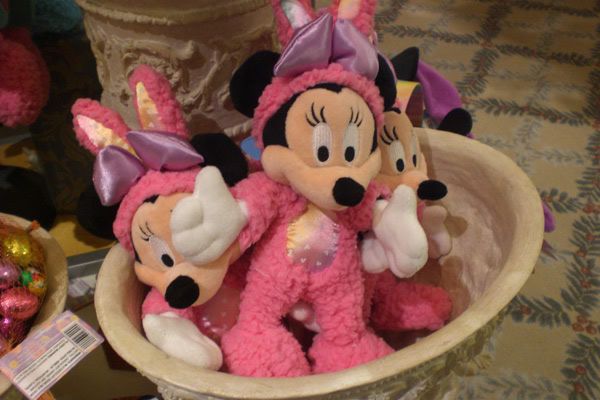 Door/Wall decoration - $20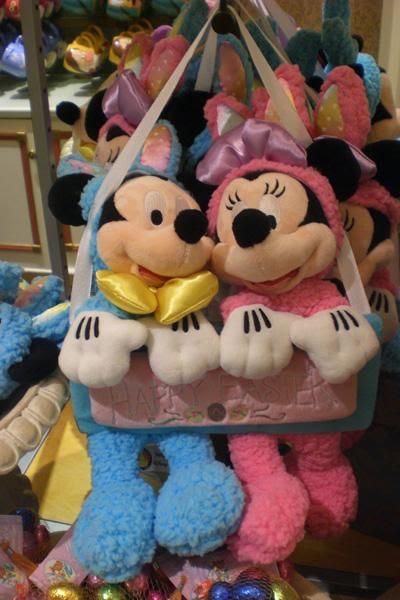 Easter basket (plush separate) - $8
Plush - $12
Antenna ball - $5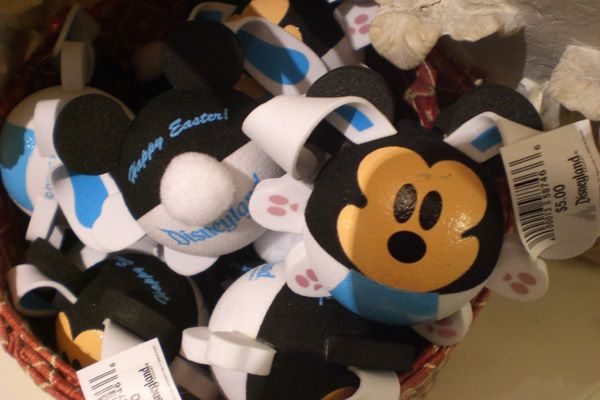 Sucker - $2.25
Chocolate eggs - $2.75
Alright, time to get some rest