Howdy folks!
I never did finish my trip report that I started a few weeks ago because I was waiting for my friend to send me copies of all the photos she took since I didn't have a camera with me that day.
Now when I say naughty. I don't mean
that kind
of naughty, just that some of these photos are naughty because my friend quite obviously used flashed photography a few times when she really shouldn't have. But the result is that some of these photos are really cool. And please don't hurt me if you see me in person. I
swear
it wasn't me who took them !
A very cloudy morning in front of DCA.....
...and the castle
Sub ride first thing in the morning.
The girls were awake and ready!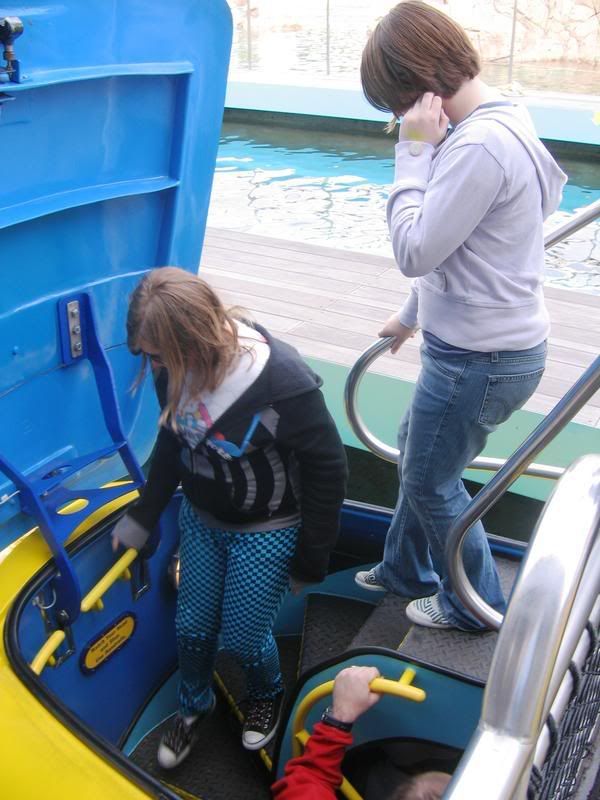 Look out below!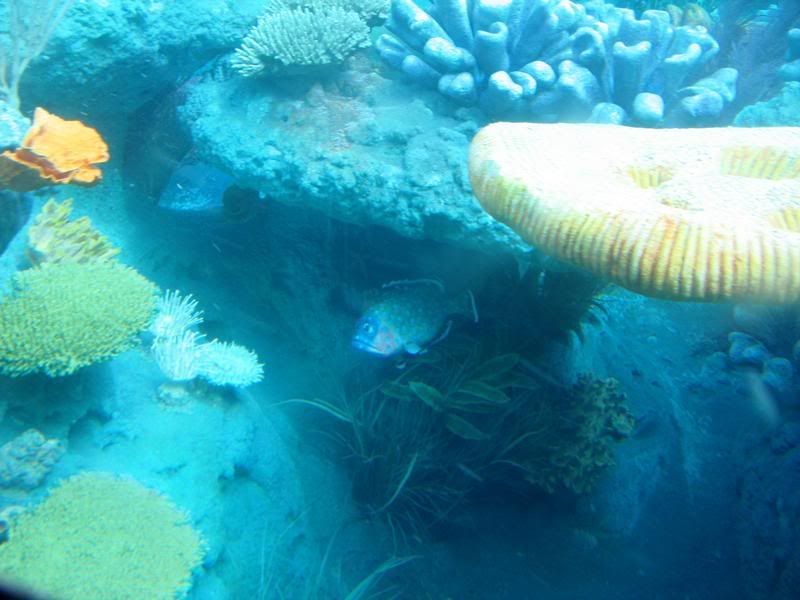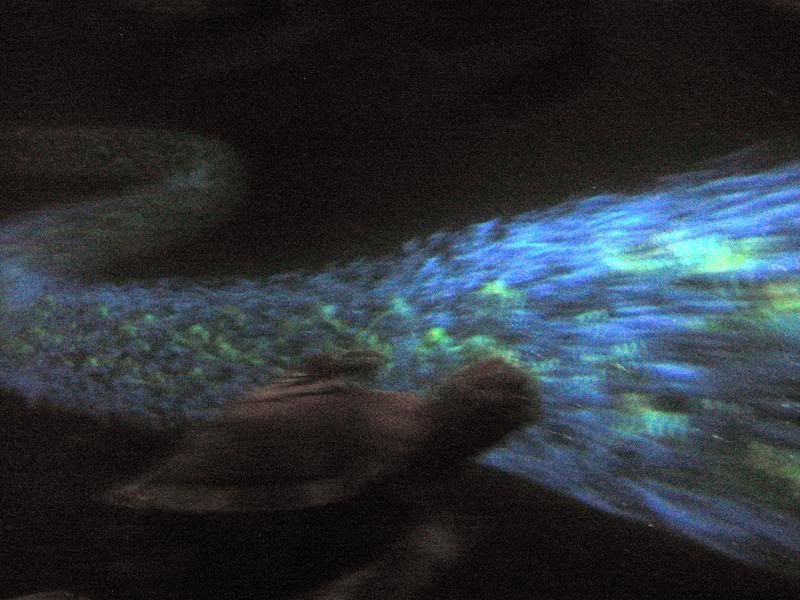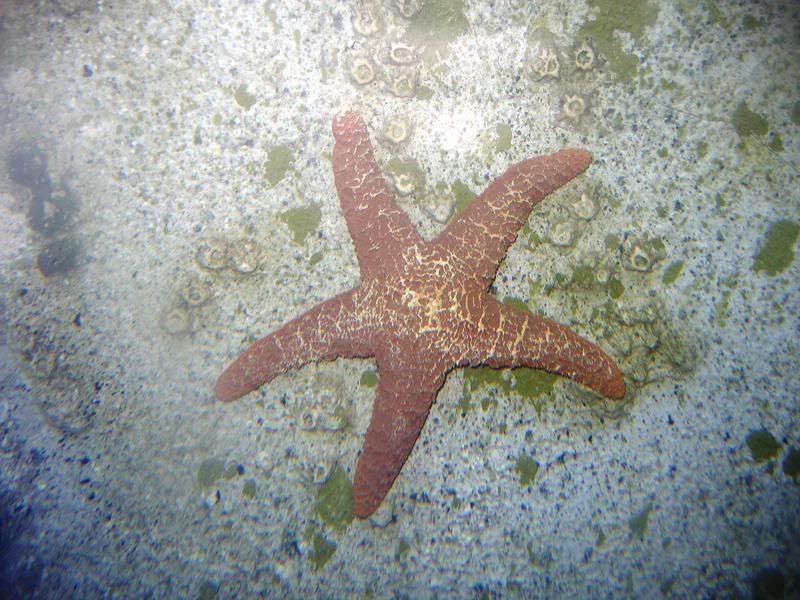 Time for Space Mountain:
And then the Matterhorn
We got off the Matterhorn just in time to get dream fast passes
Close up of a dream fast pass
And no, we didn't suck on them
Our tongues were blue from the suckers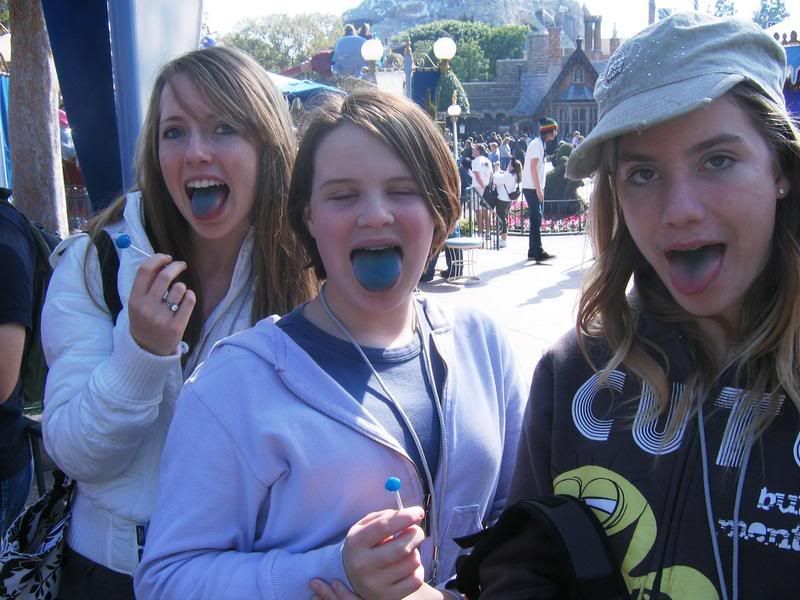 What a bunch of monkeys!
In line for BTMRR
The wildest ride in the west!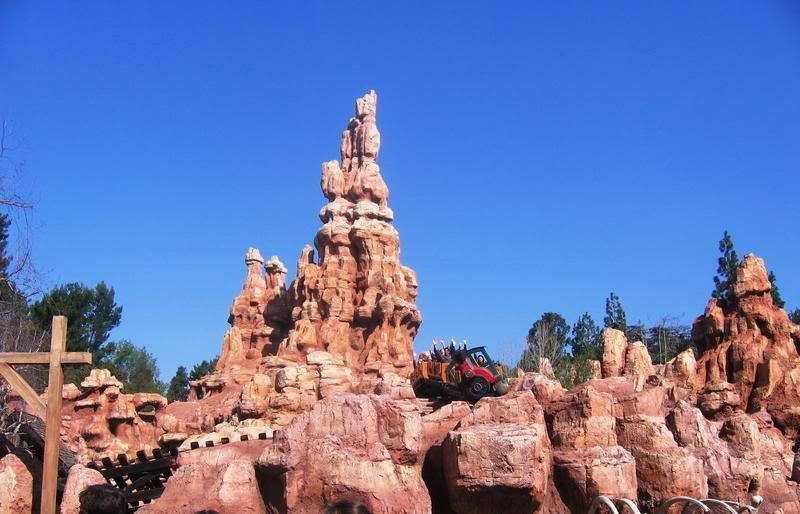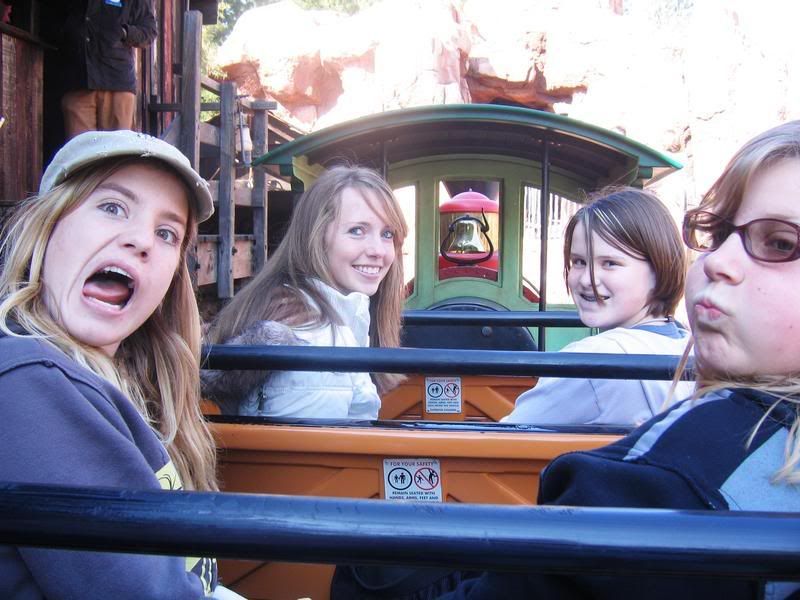 I don't think we actually rode this one
But we did paddle past it later on when we were on the canoes!
Indy was fun!
Purty flowers
Pinocchio and Jiminy at the noon meet
The sun finally came out!
Someone was very hungry!
And someone was obviously not!
A random sighting of Eeyore:
Uh oh, here come the first set of naughty pictures:
Time for Pooh and the next set of naughty pictures: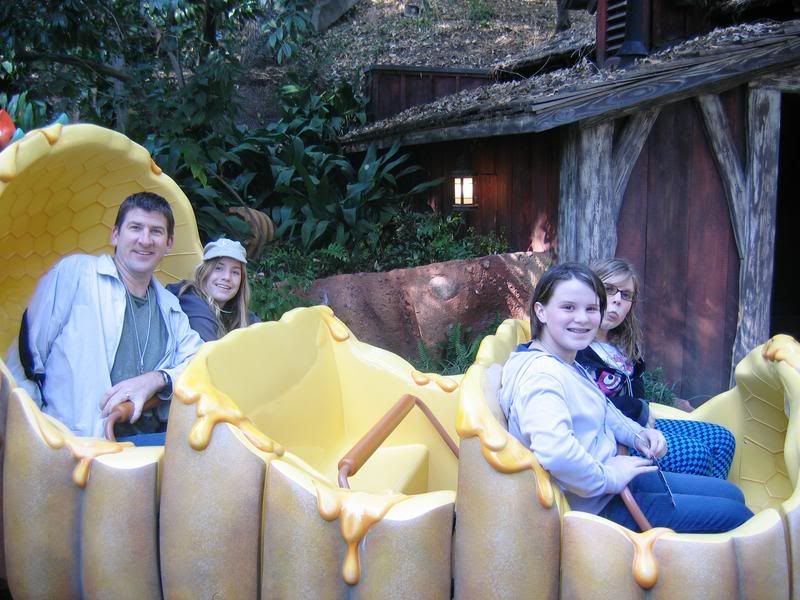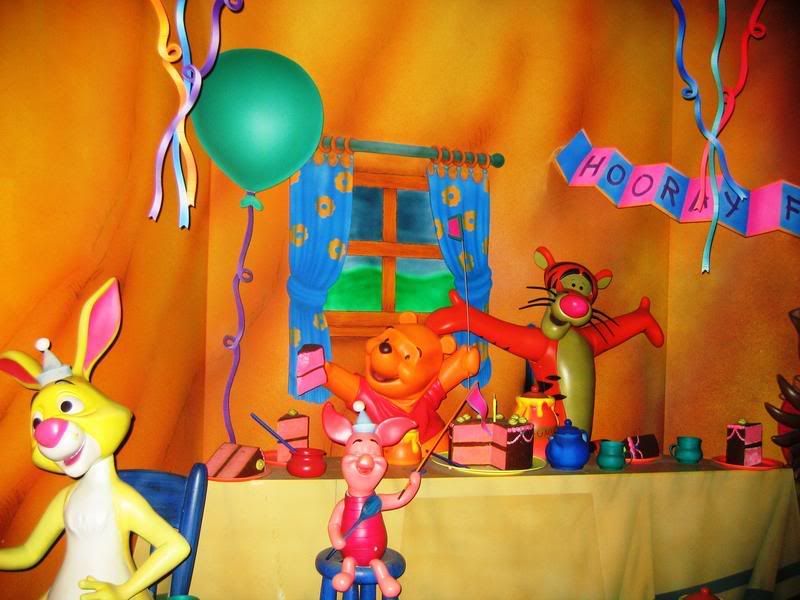 Over to Buzz Light year
Then back to Space Mountain again:
Crazy drivers on Autopia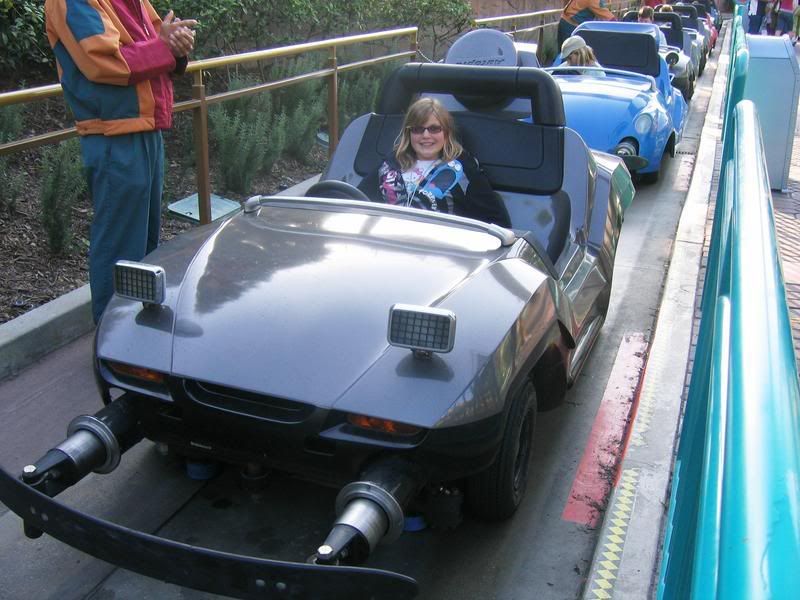 Had not been on Roger Rabbit for quite a while...forgot how fun it is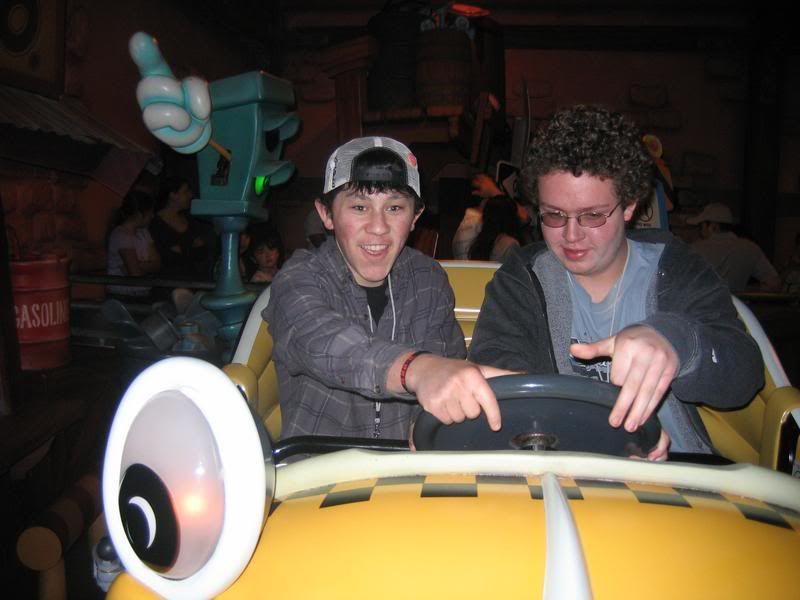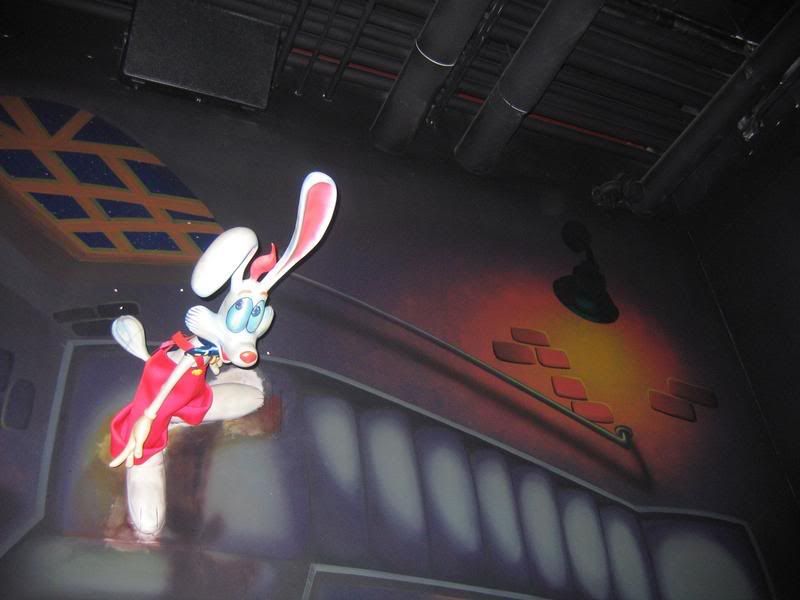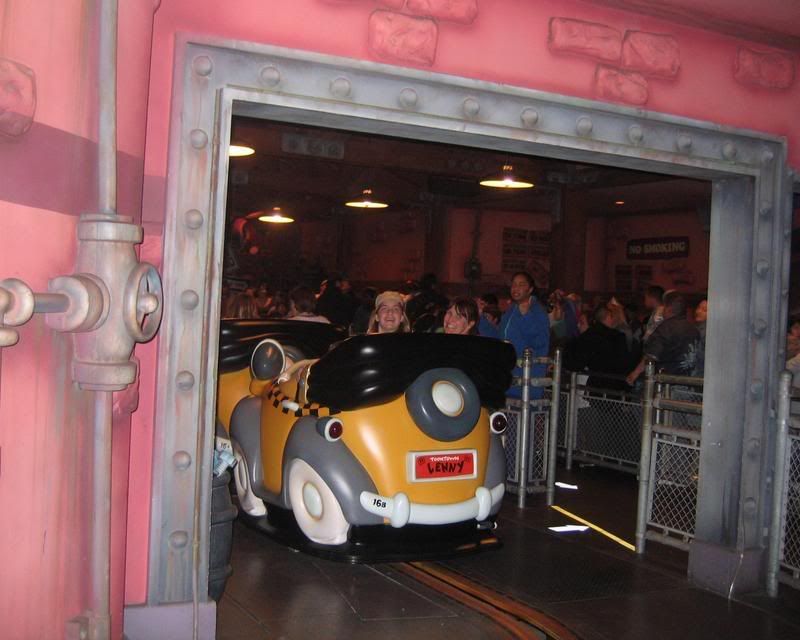 Our longest wait in line that day was at the Princess Faire but we got to have our pictures taken with three different princesses. Don't know where those pictures are but I love this tapestry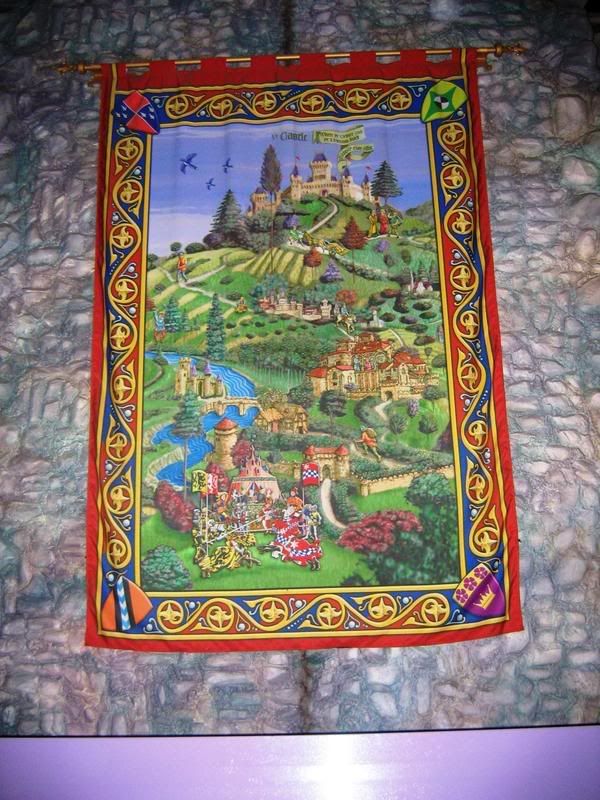 We almost got eaten by a whale after that!
Pretty sunset that night: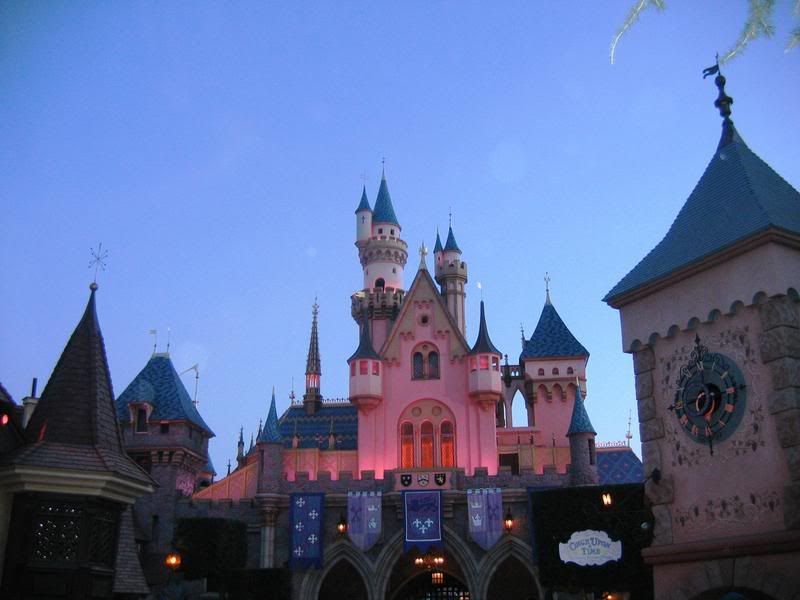 And the castle looked gorgeous as always: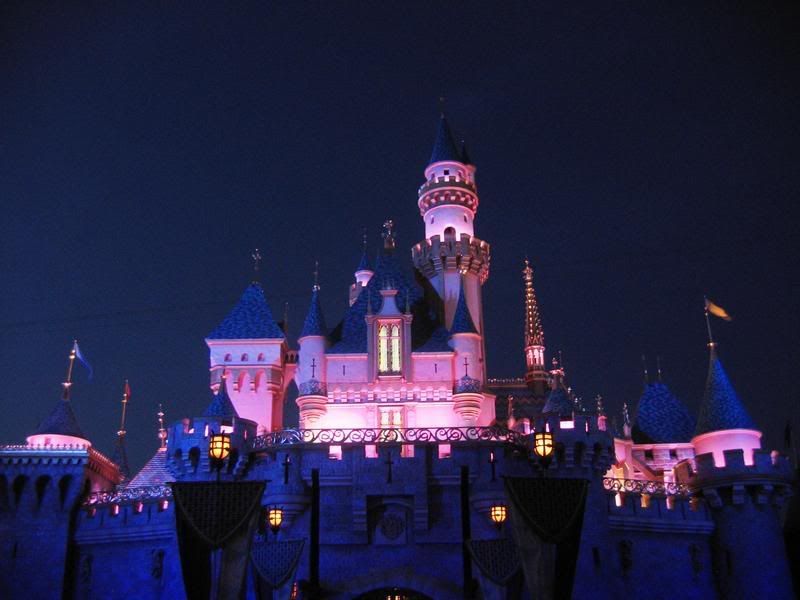 The Matterhorn looked pretty cool too with the moon over it
More purty flowers
Coloring at the dinner table at Carnation Plaza while waiting for the parade to begin
Aww, what a nice shot of a great dad and his daughter
The parade started at last
Then off to POTC
Yay! Our first time in three years of going with this group that the fireworks weren't cancelled!
A very pooped gang of us at the end of a 16 hour day
And I'll never tell who was responsible for the flash photography...!