I thought I would begin with an A-B comparison so you can see what a difference a couple weeks can make.
This was taken on the morning of March 6....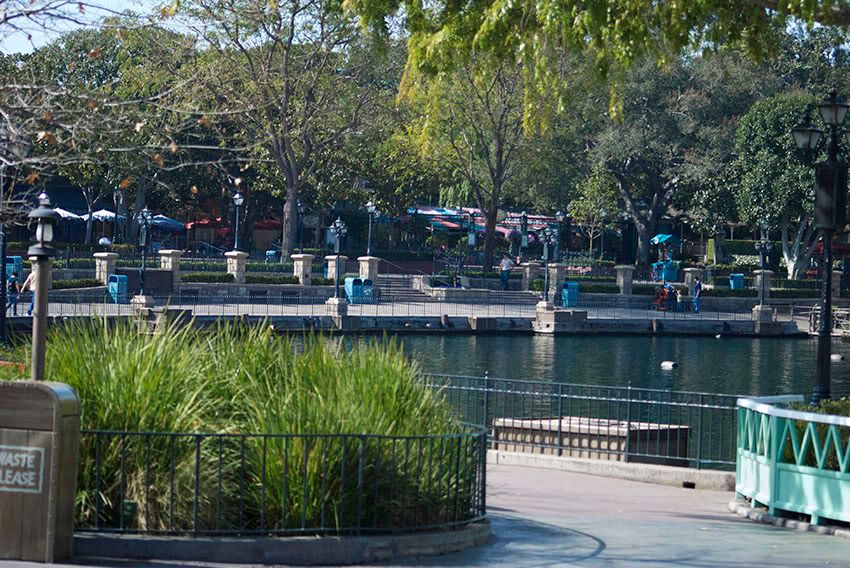 And this was taken yesterday morning, March 21 on Good Friday...
So...even though I was expecting it, it was a bit of a nasty shock when I arrived to find
this...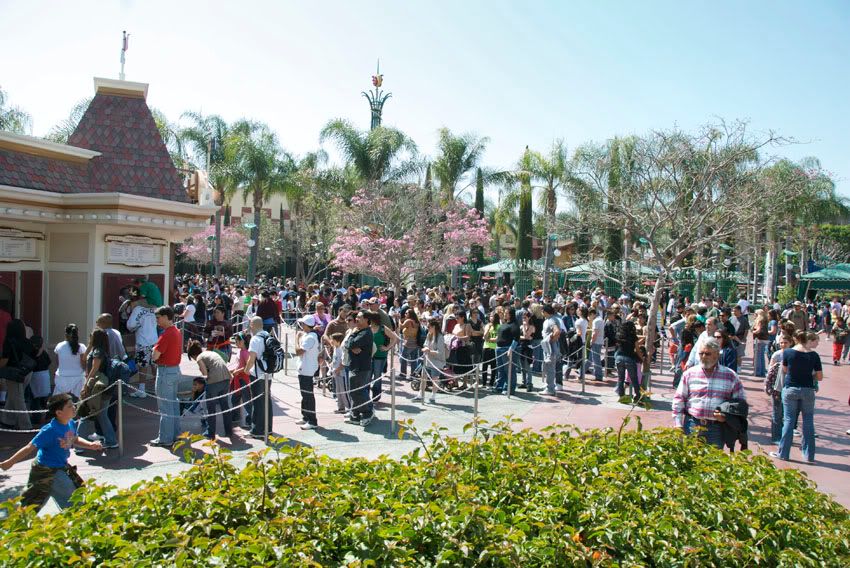 and this...
Not the worst I've ever seen, but yeah. It's Spring break. :bang:
I don't think I've seen a guide poodle before....
Meanwhile, Pinocchio was making a break for it...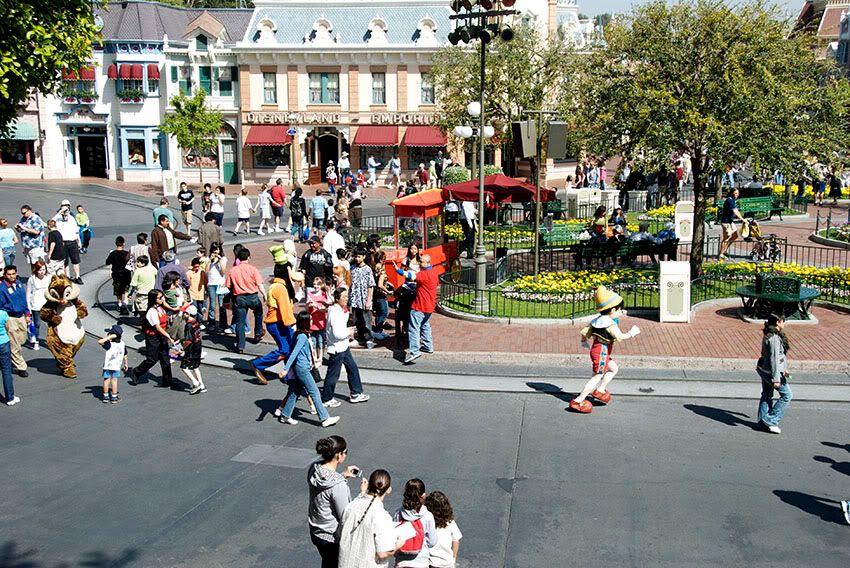 The first thing on my list was to try a few more panoramic shots. I made my first attempt from the train station:

I didn't get a shot of this, but it's been a LONG time since I've seen the line for the train coming out of the station and almost going down the stairs.
After my panoramic attempt, it was off to the hub to get some shots of the beautiful Tabebuia trees. Did I mention it was crowded?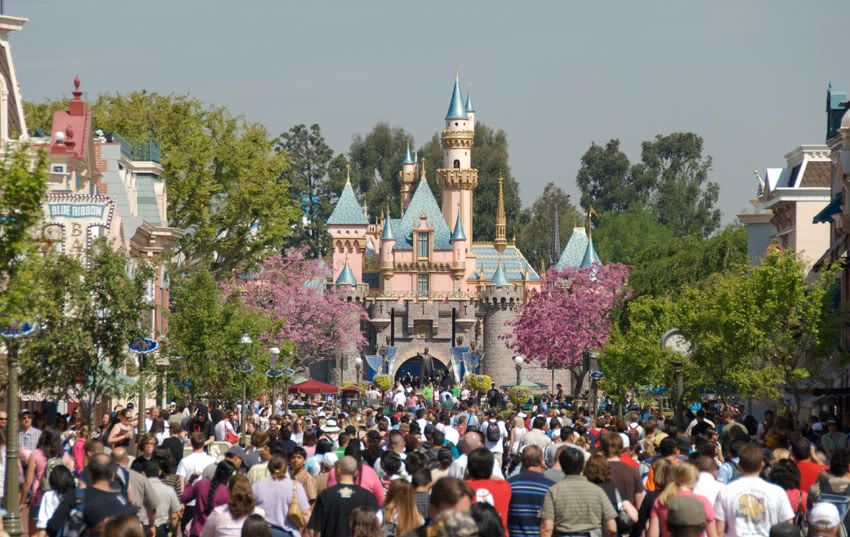 I finally found a nursery in Orange County that carries these trees in larger sizes, and I'm hoping to plant one in the back yard in the next couple of weeks.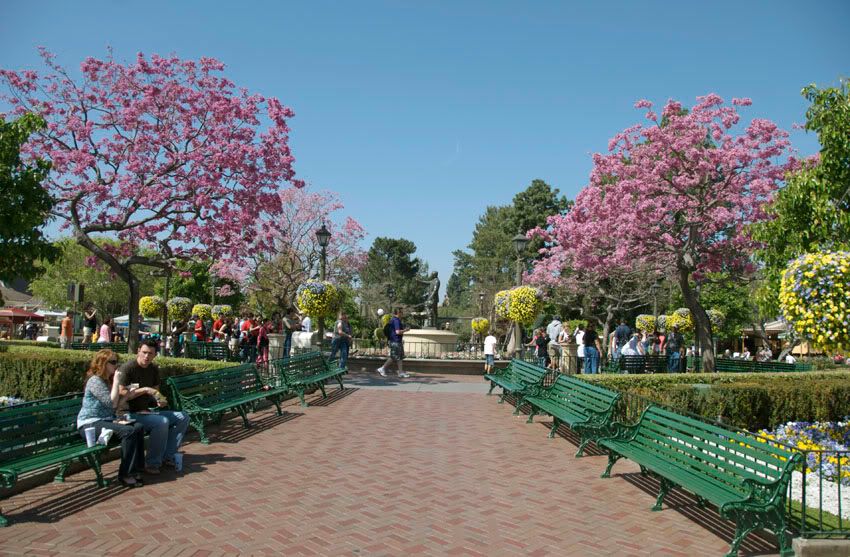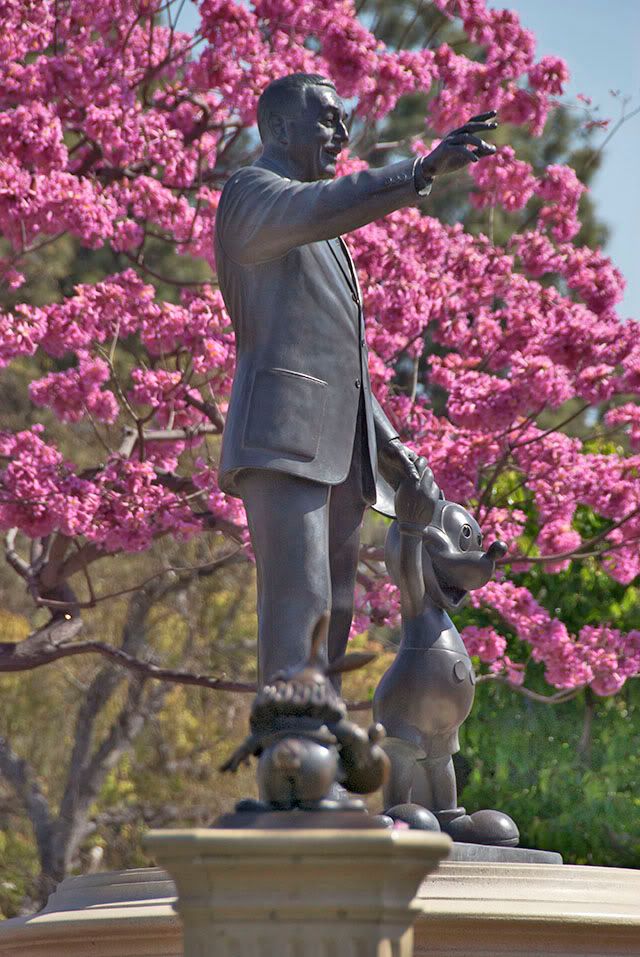 Here's another merged shot as I was trying to pick up the flower bed in the foreground...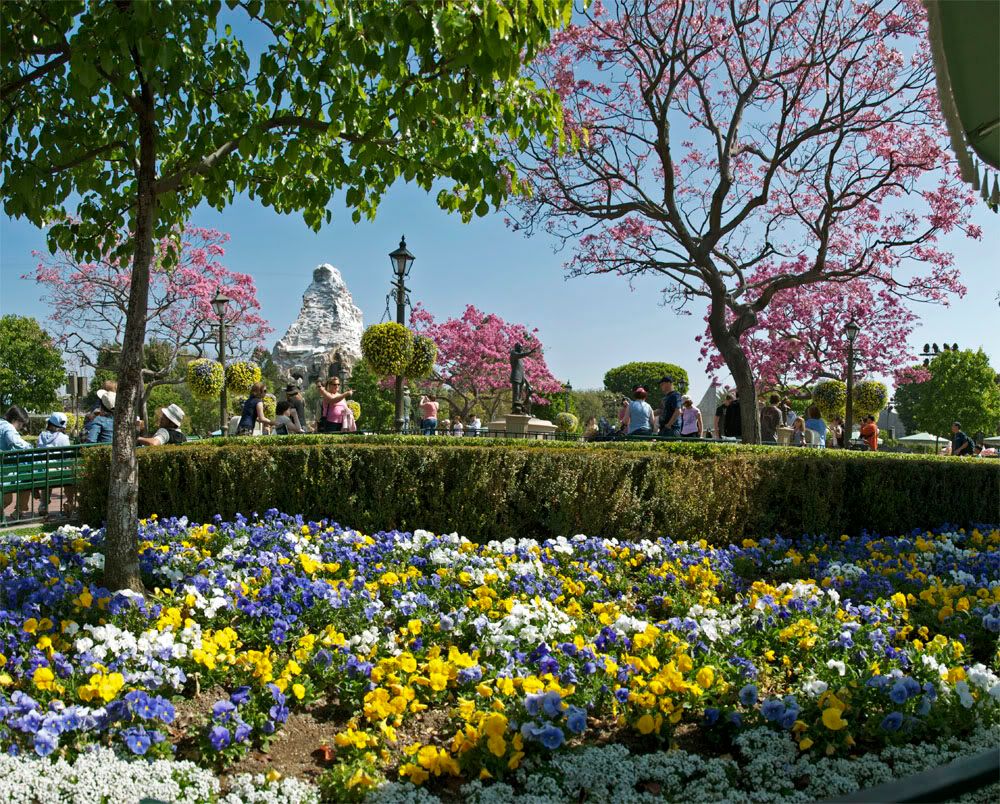 Then it was on to Frontierland/ NOS. They had the extra switchbacks open for Pirates...
And something tells me someone miscalculated when they jacked up all the prices in the Riverbelle. Is $13.00 too much for a sandwich? This was the crowd at 12:00 noon on Good Friday....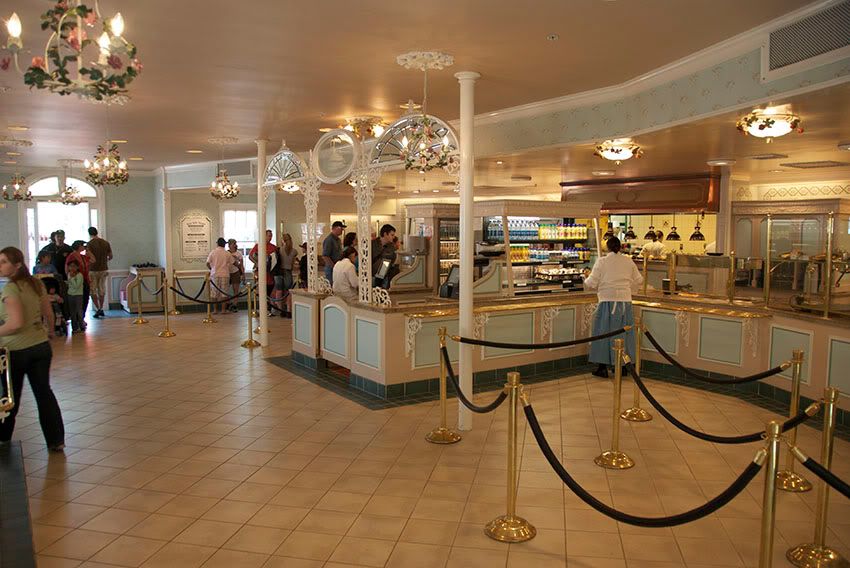 If you can afford it and don't mind the food, at least you won't have to wait in line very long.
One of my other reasons for going was that I picked up a new lens lately. It wasn't too expensive and is not the sharpest lens in the world, but it's supposed to take nice macro shots. It's a Sigma 70-300 mm zoom. One of the cool things about taking these telephoto shots is how the background appears larger. I like how SM looks like it's right on top of TSI...
Not sure if this lady has a name....anyone know?
Here's a panoramic of ROA...
Click here for Part II: Night Shots
Click here for Part III: Parade of Dream Night Shots
Click here for Part IV - Antiquated shots of this and that
Click here for Part V: Flowers, flowers, this and that.....and flowers.