Last night i returned from DLR from my family's Spring Break Trip to Disneyland. We Had a blast! From MiceChat Meets to the Blue Bayou meal, the trip was amazing.
Sunday, March 23rd. (Easter Sunday)
At about noon, my father and I got our bags together and took Katella down to DLR. We made it just in time for the meet, parking in the Downtown Disney Parking lot and practically sprinting past the stores.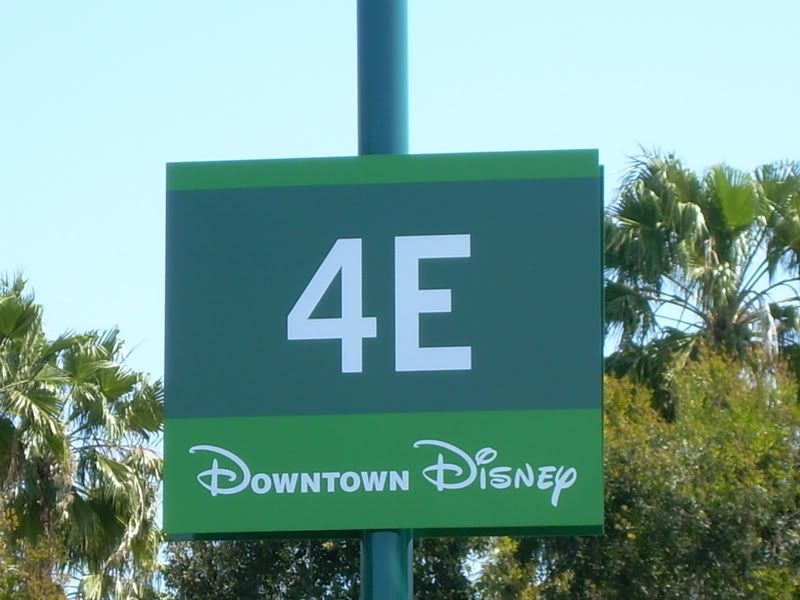 Only 9 or 10 people other than myself showed up to the meet (i expected this, It was easter after all)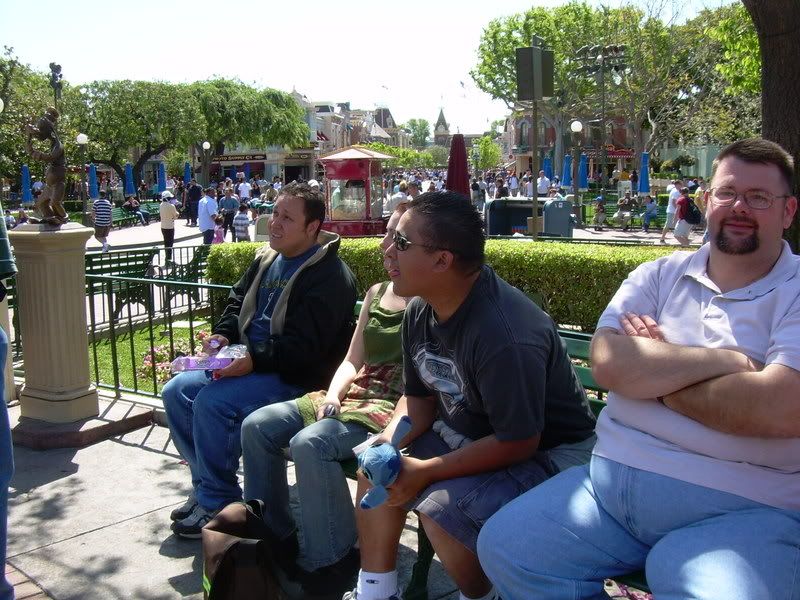 While we were trying to figure out what we wanted to do, I got a nice picture of the Statue.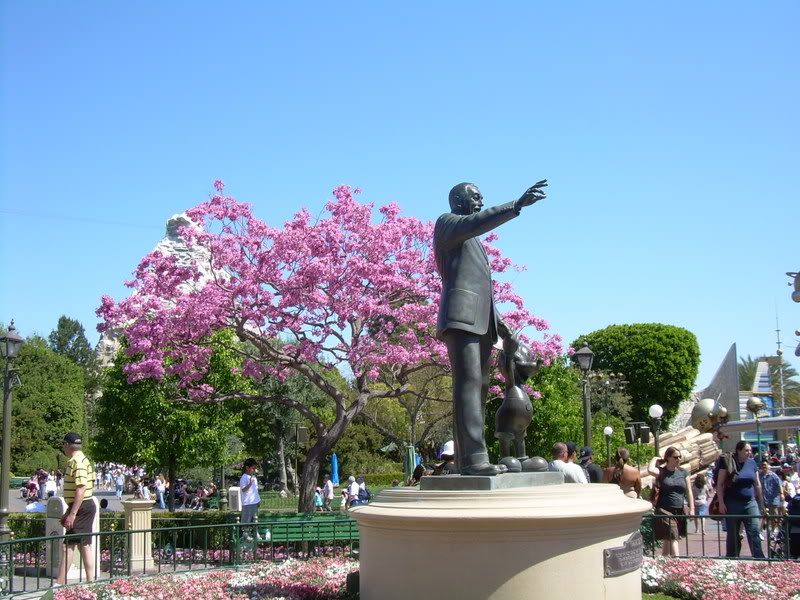 Nobody was really hungry, so we headed over to The Nemo Submarines and went in the Marine Observation Outpost.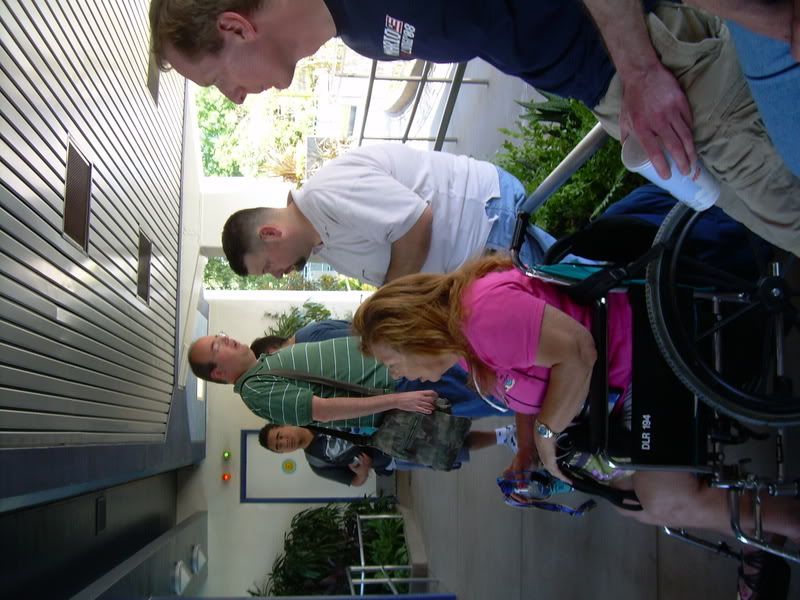 Everyone waiting to go in.
Watching the Movie in there was a brand new expierience to me, and it was a lot of fun. But because it took so much time, My father and I had to depart from the group right after to help my mom check in at the Grand Californian. After grabbing a bite to eat, we checked into our room.
Our view was amazing!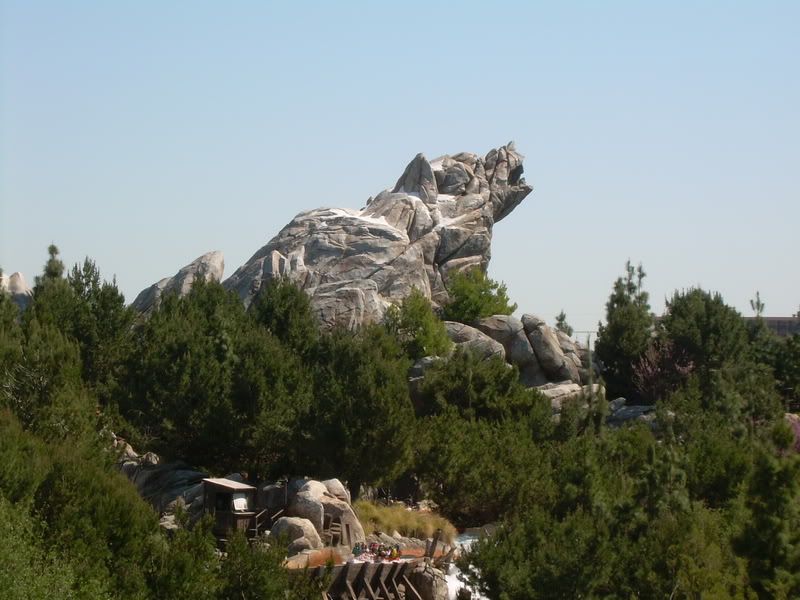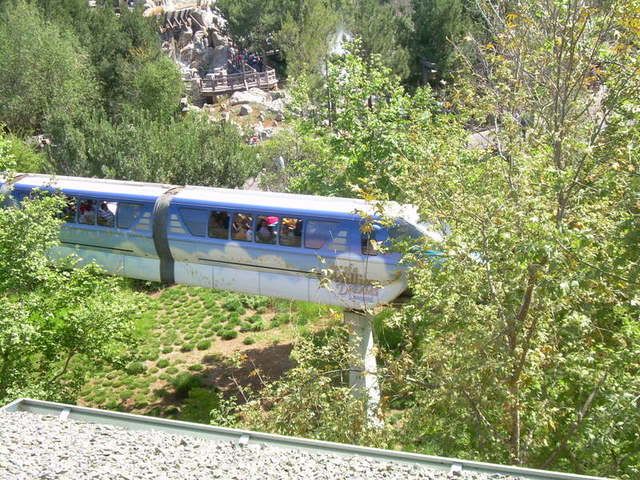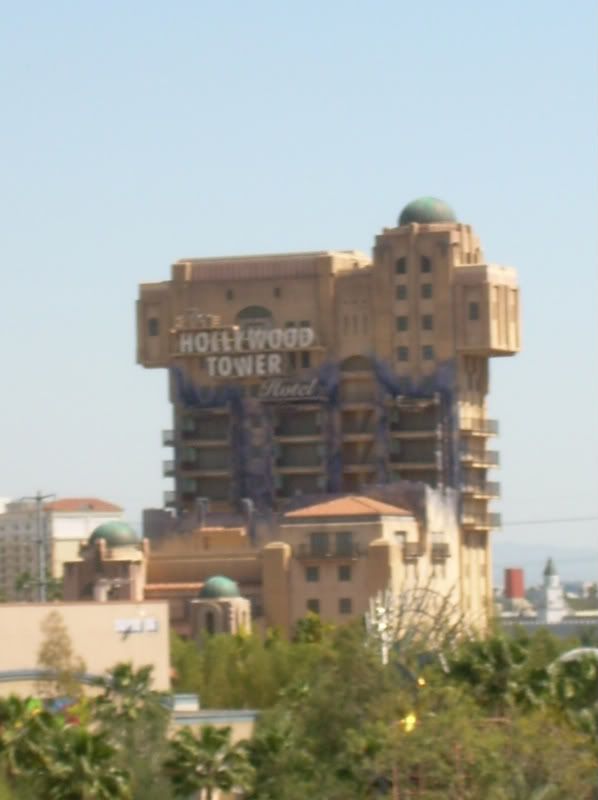 California Adventure was already filling up.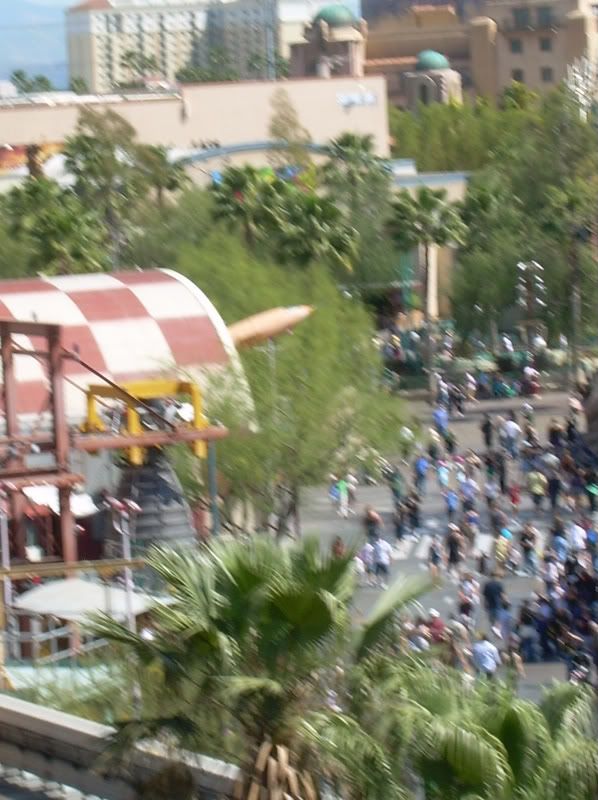 Soon after, we headed down to the pool. After the pool, i went to Downtown Disney to go pin trade. We all met up and Went to California Adventure that night, but not before having our Dinner at the Storytellers cafe. I tried their buffet, which was special for easter, complete with a chocolate Fondue Fountain. The Salmon and the Prime rib were especially good. We did california Screamin, Maliboomer, and Tower of terror , before heading into Disneyland after the Fireworks. We did Matterhorn, Alice in Wonderland, and Space Mountain. At about 11:30, we dragged our tired feet back to the hotel room. (Sorry, i had forgotten my camera Sunday night and i took no pictures.)
Monday, March 24th.
Everyone woke up bright and Early to be at Disneyland at opening. But first, i Took a few pictures of early morning california Adventure.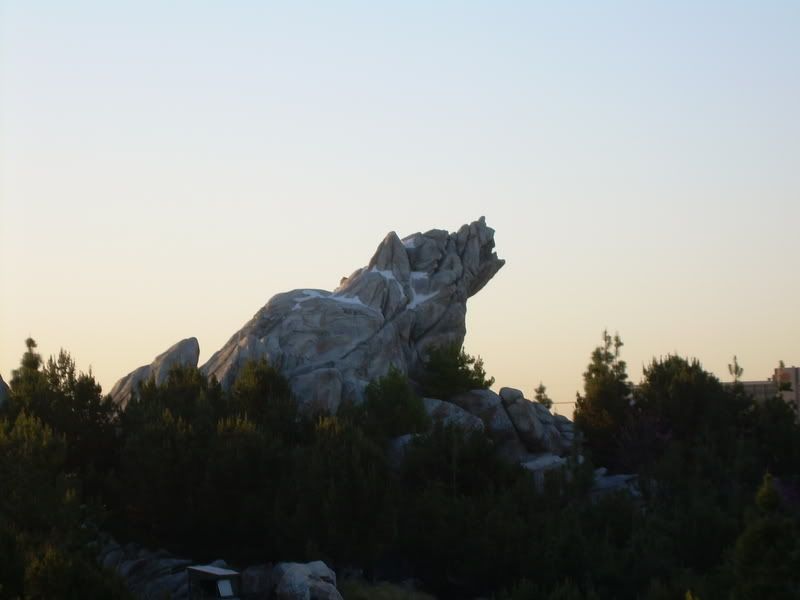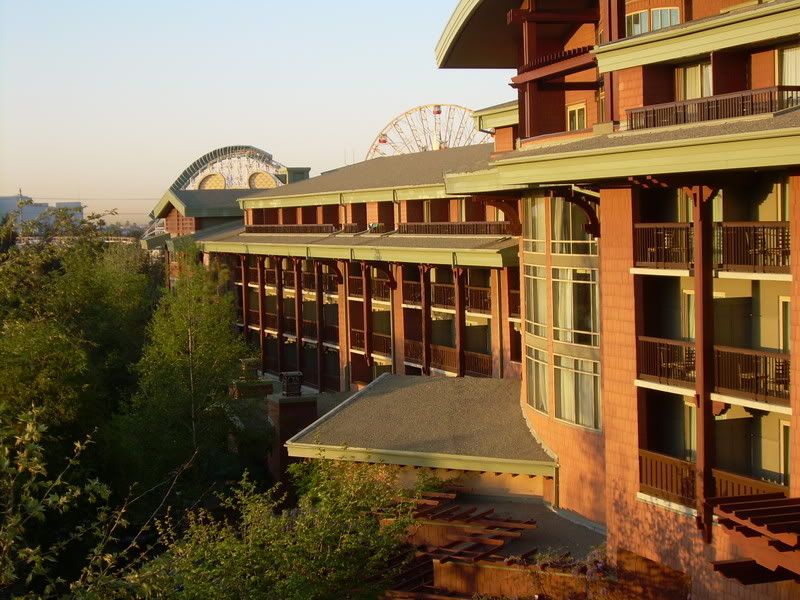 A Calm and Quiet Condor Flats.
We made it in line at 7:59, right before opening.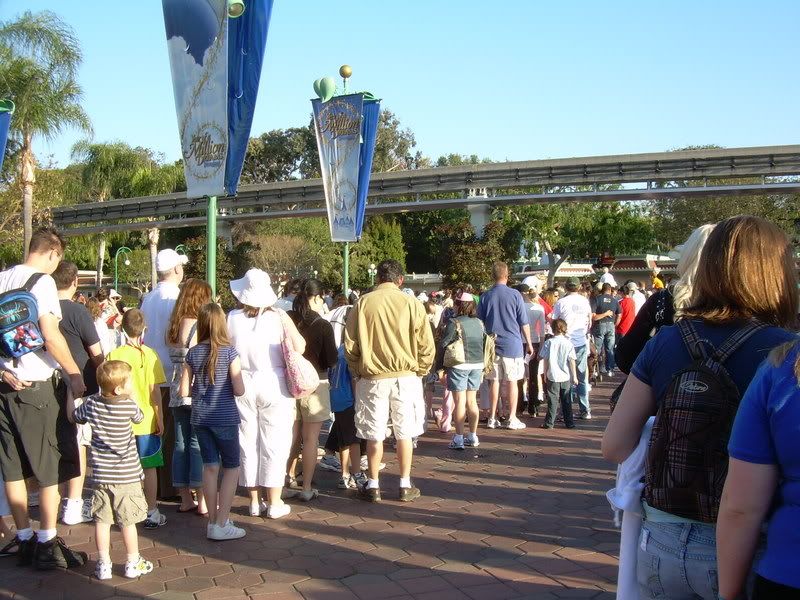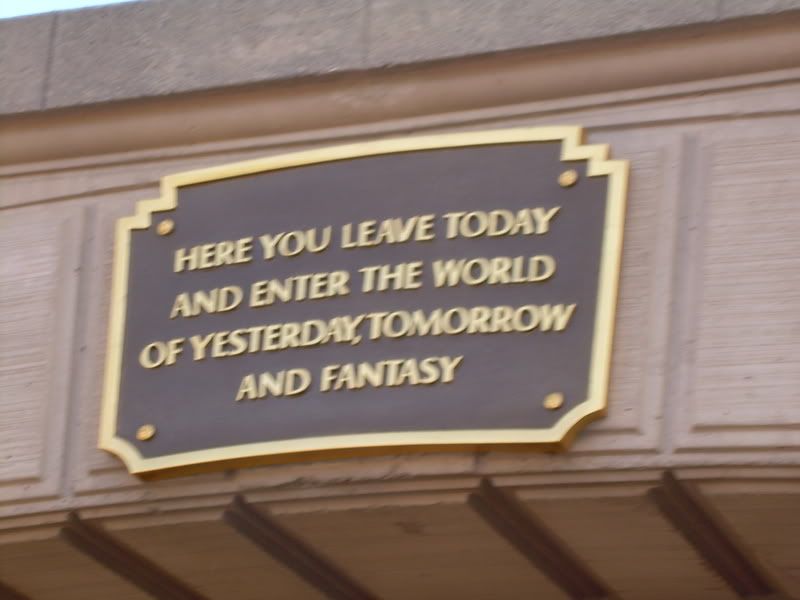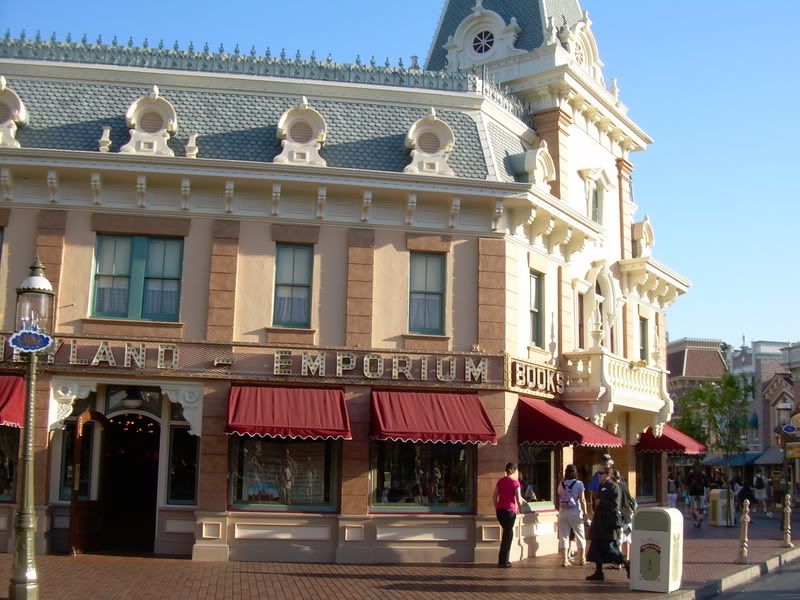 First, We headed straight to Indiana Jones.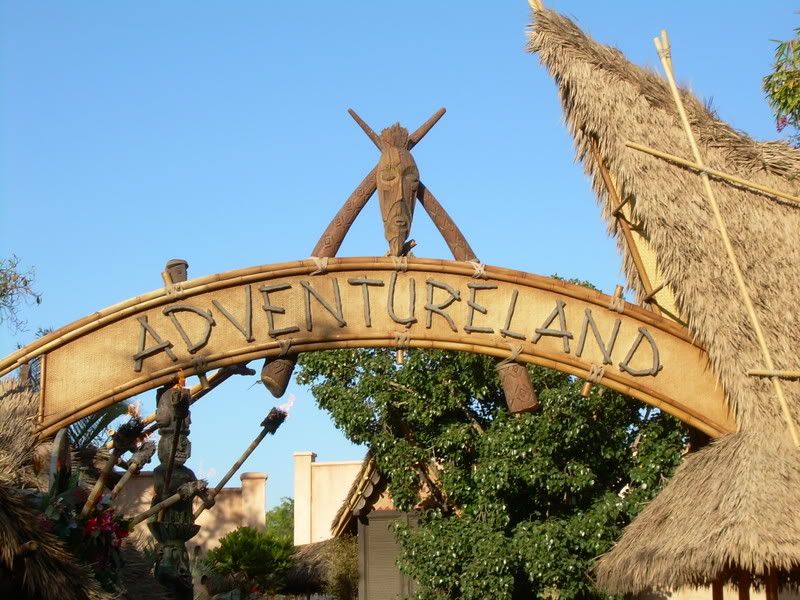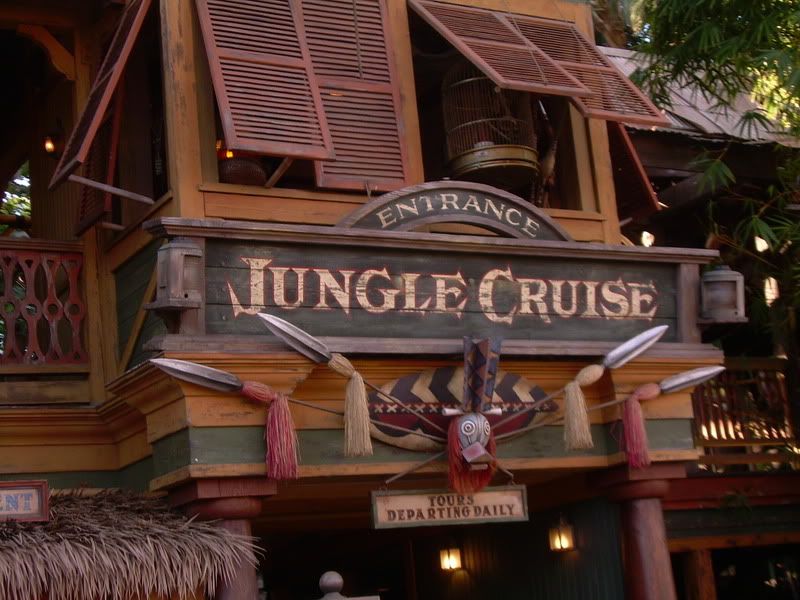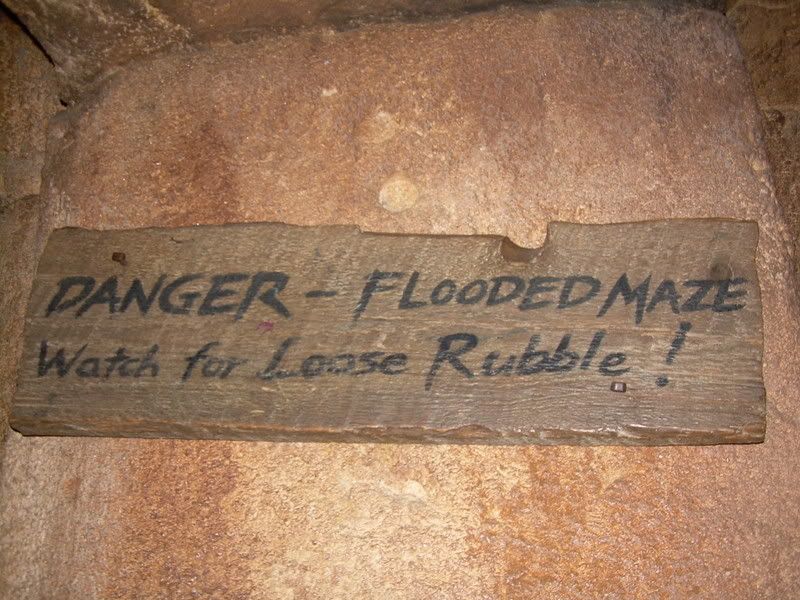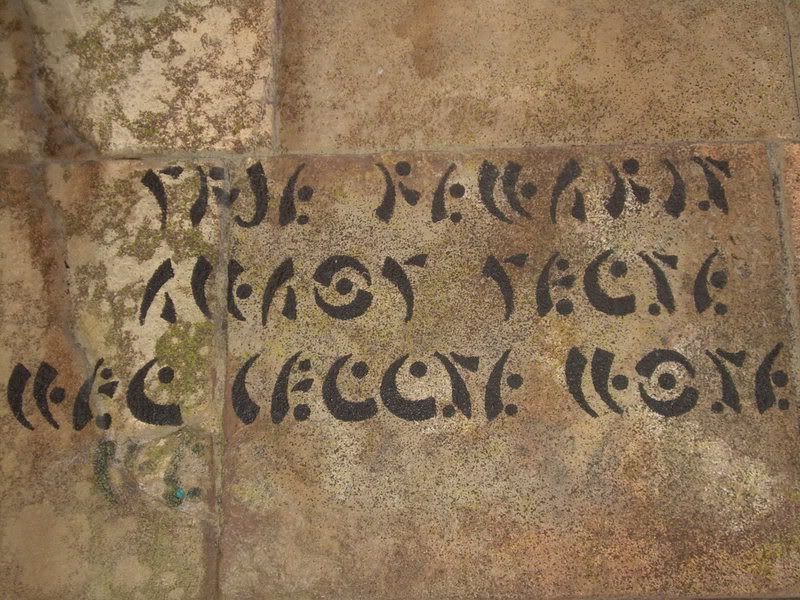 Can you read Mara-neese?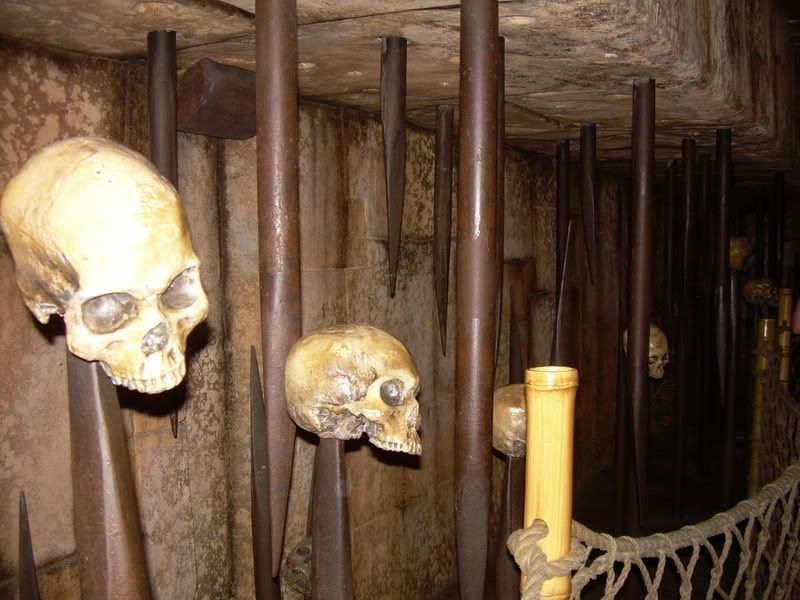 We made it on that in about 10 minutes. Next we headed over to Splash Mountain.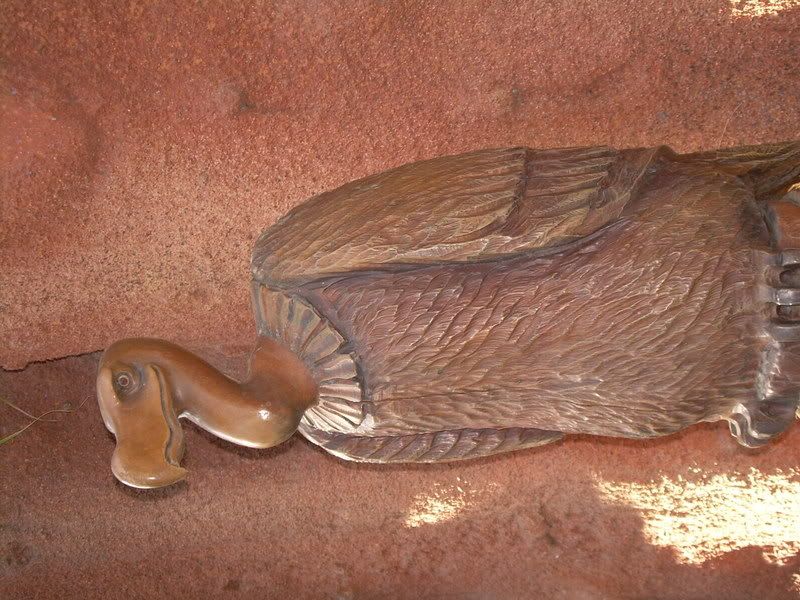 Me, Waiting in Line.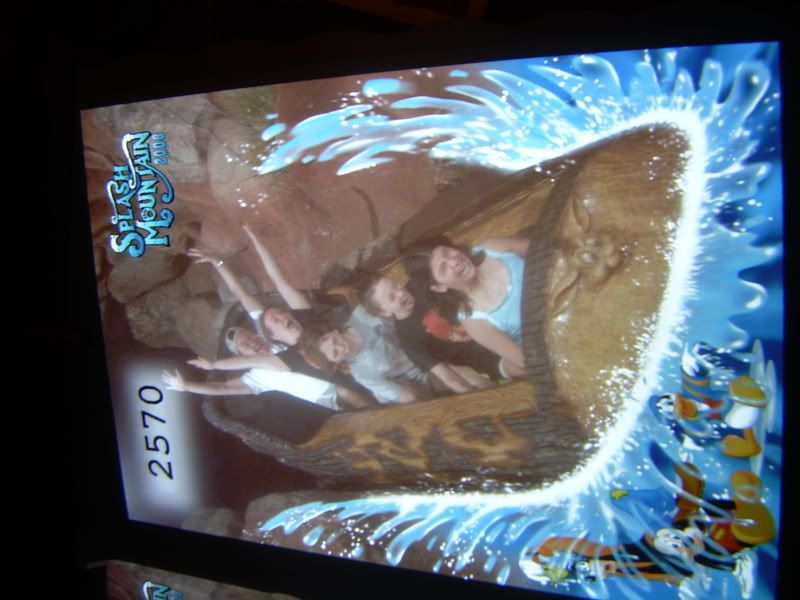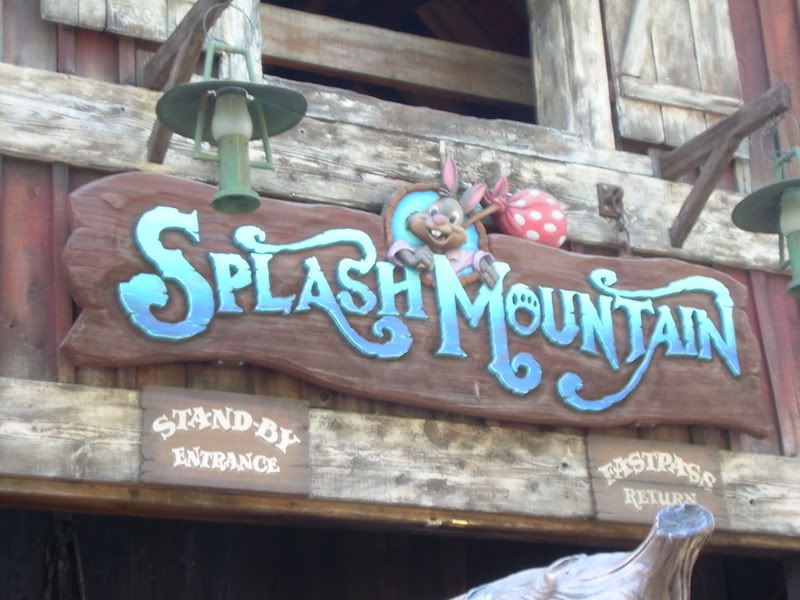 My Cousin, sister, me, and my sister's friend.
We decided to head over to Big Thunder Mountain.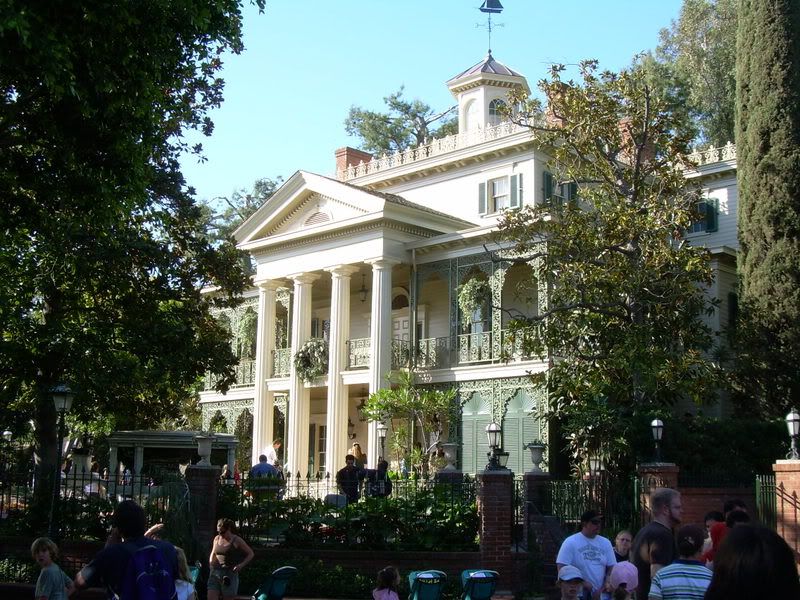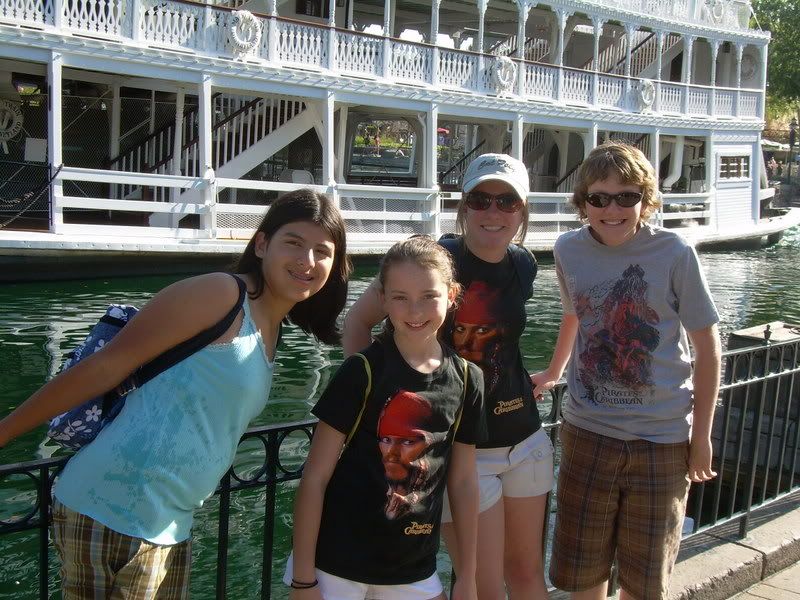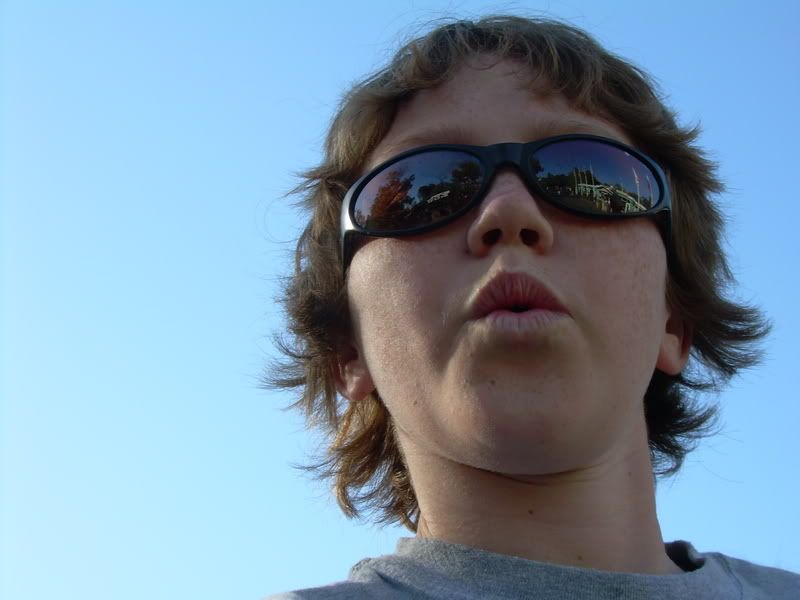 Me, Waiting in Line. Again.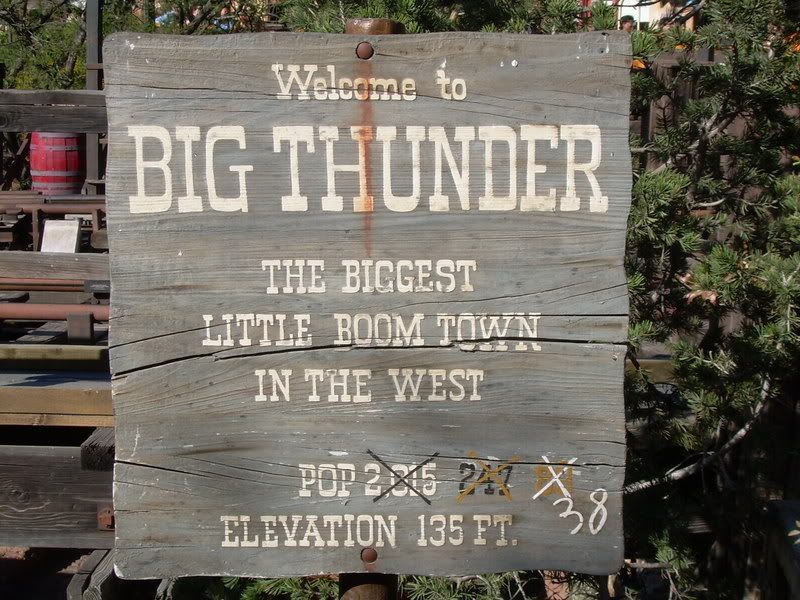 After finishing that, California Adventure was about to open. We sped over there.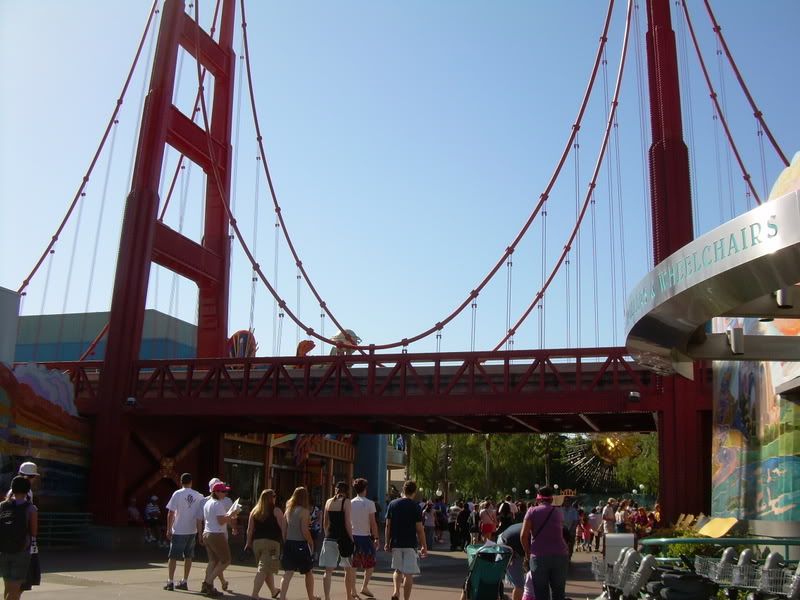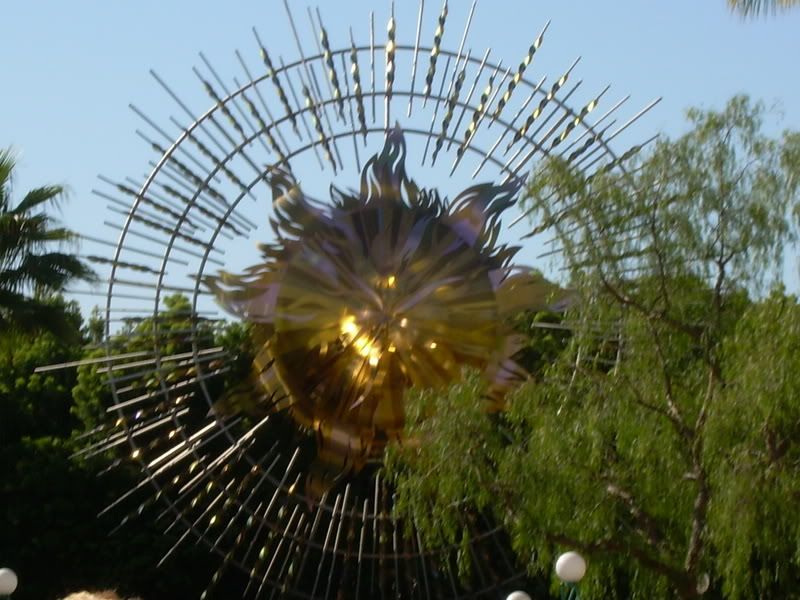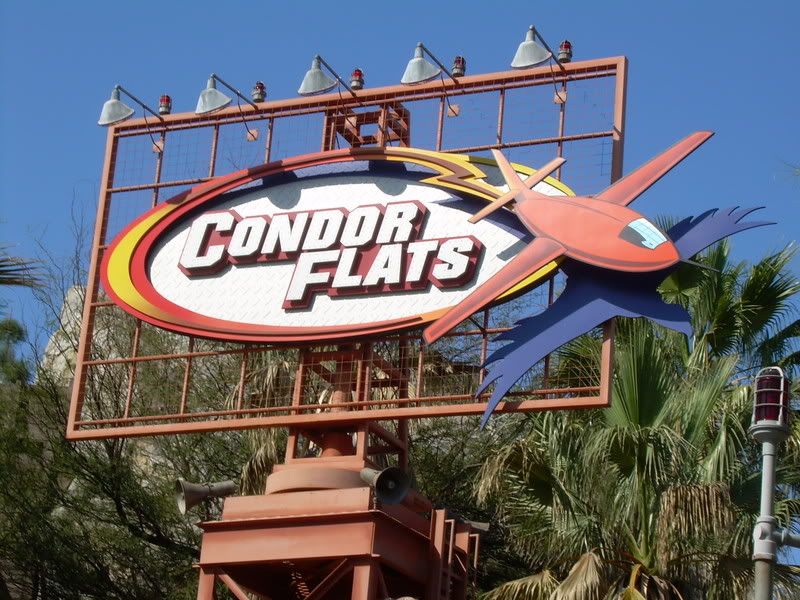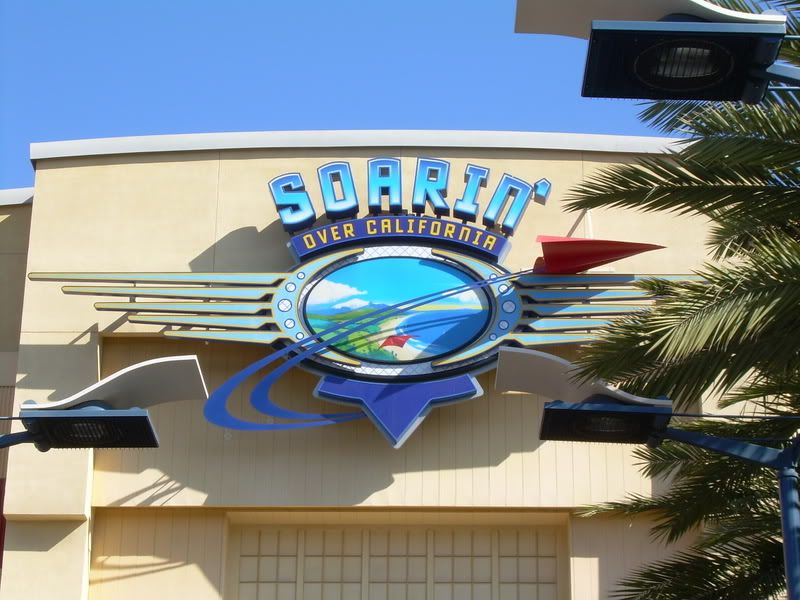 We grabbed Fastpasses for Soarin over California. Then we headed over to Grizzly River Run.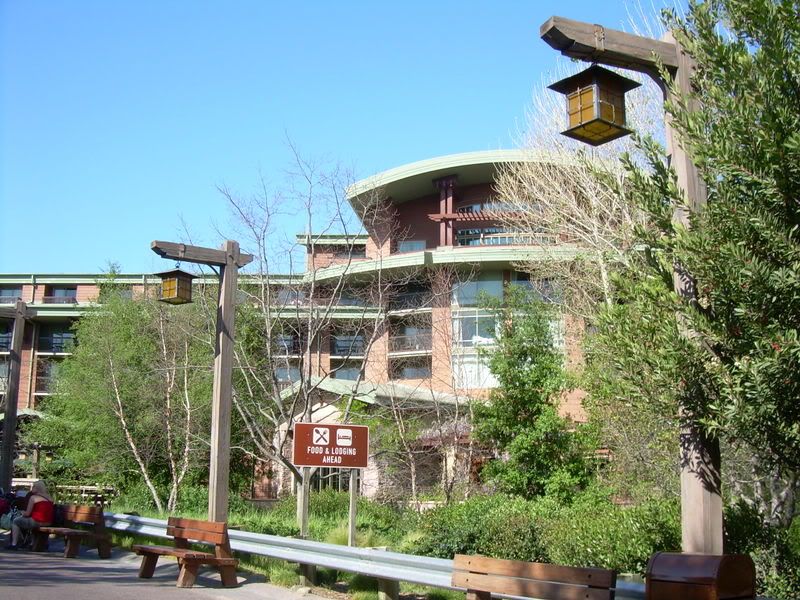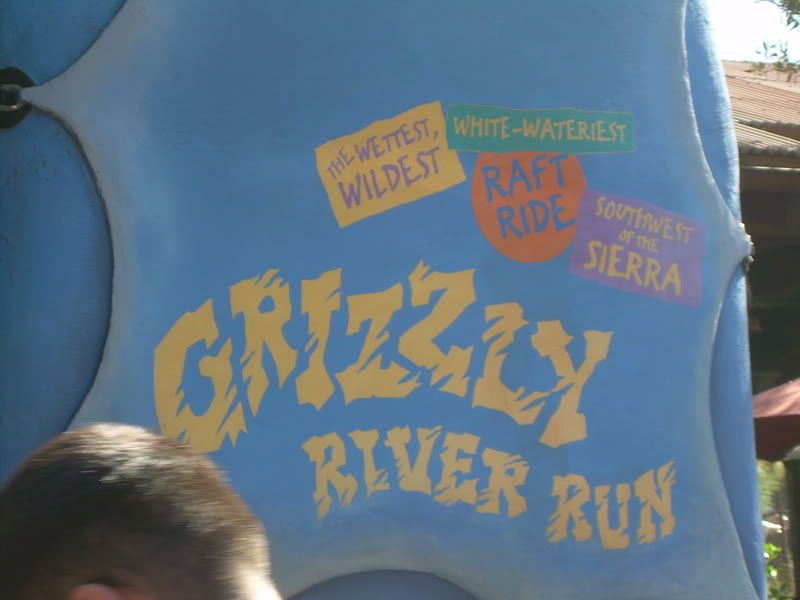 Growl, Growl, Growl.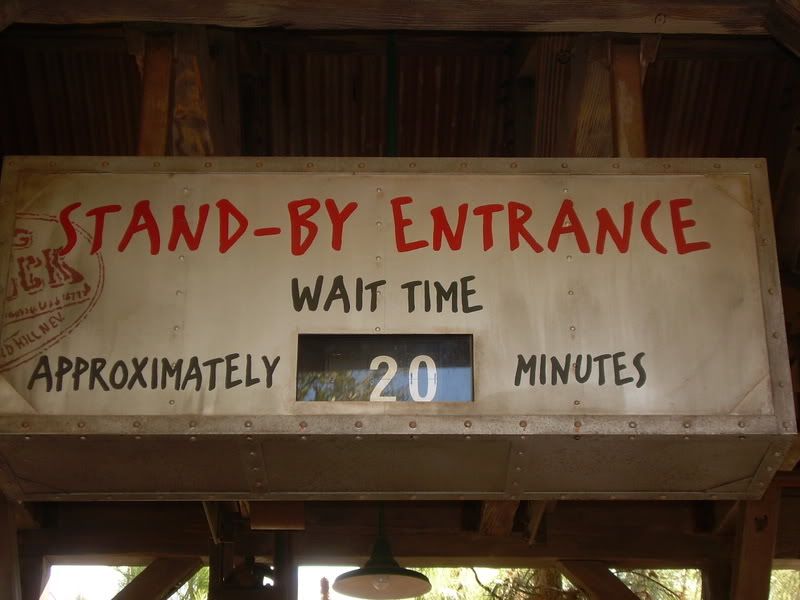 Not too bad of a wait time, seeing as it got to 80 minutes that day.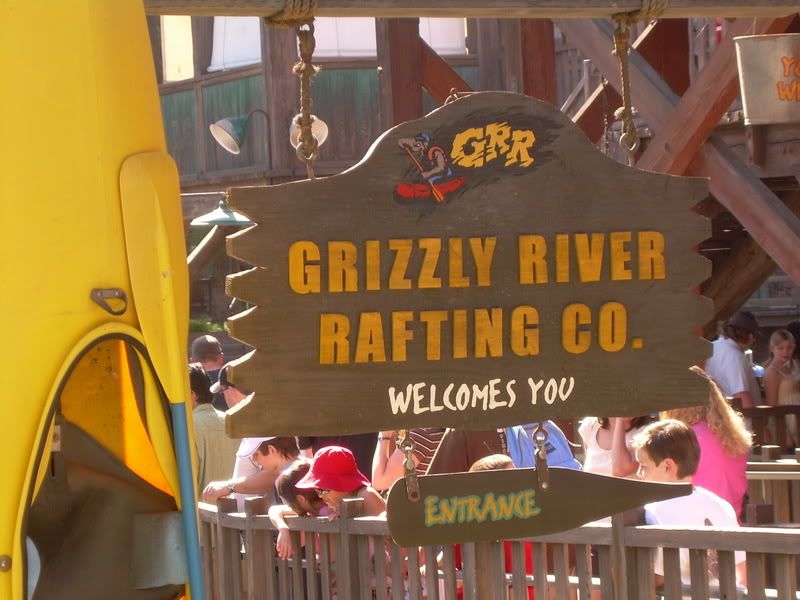 After getting Soaked, We dried off on California Screamin.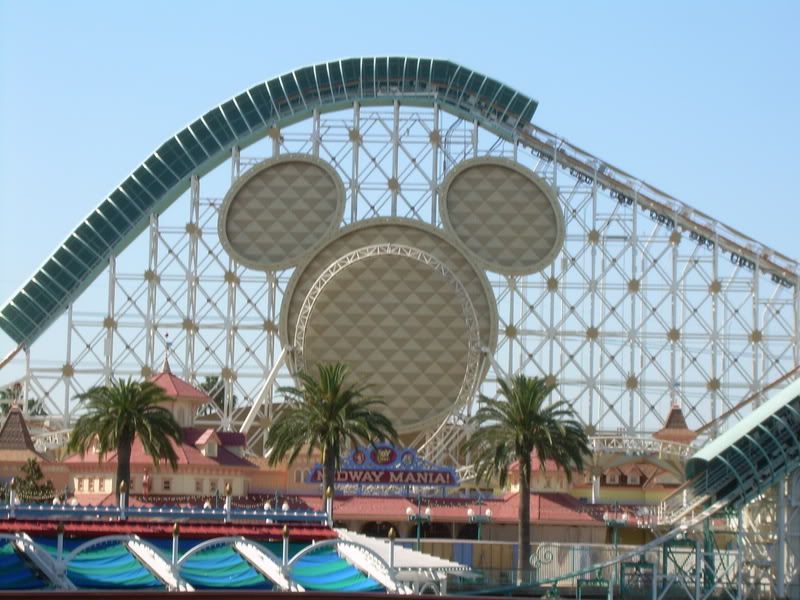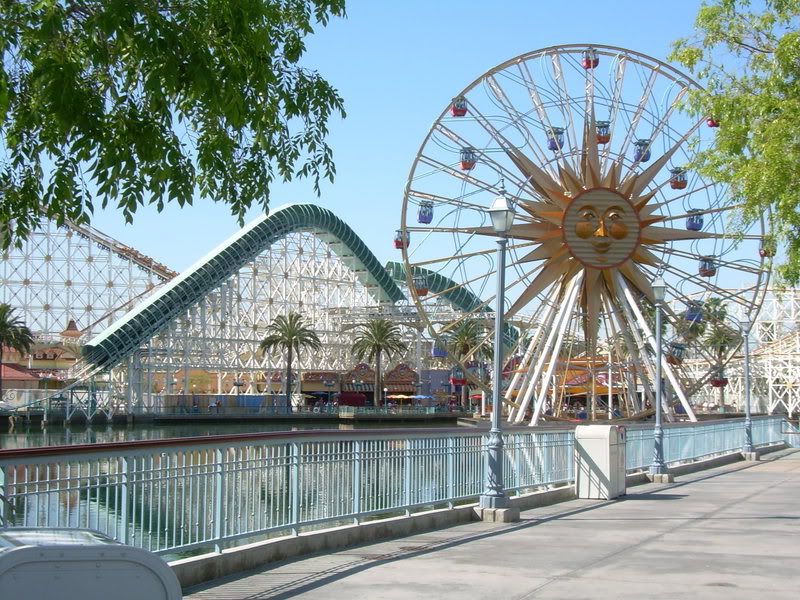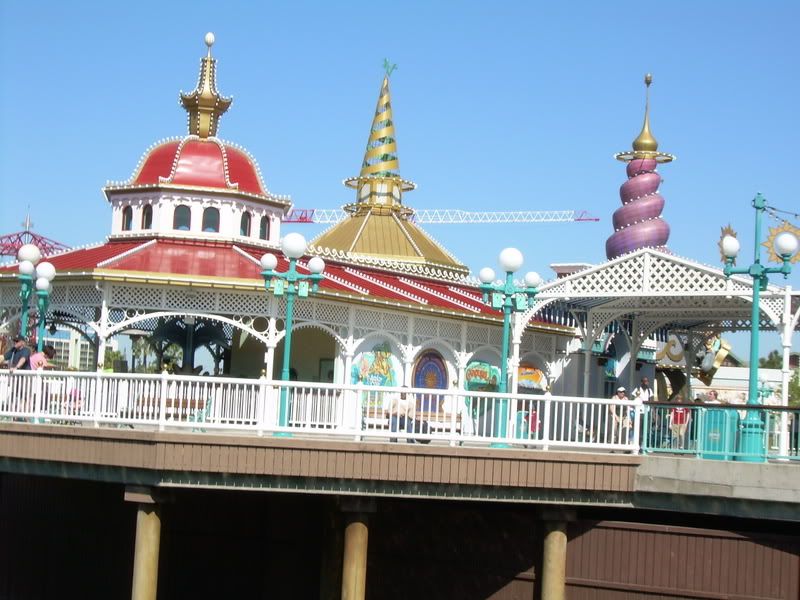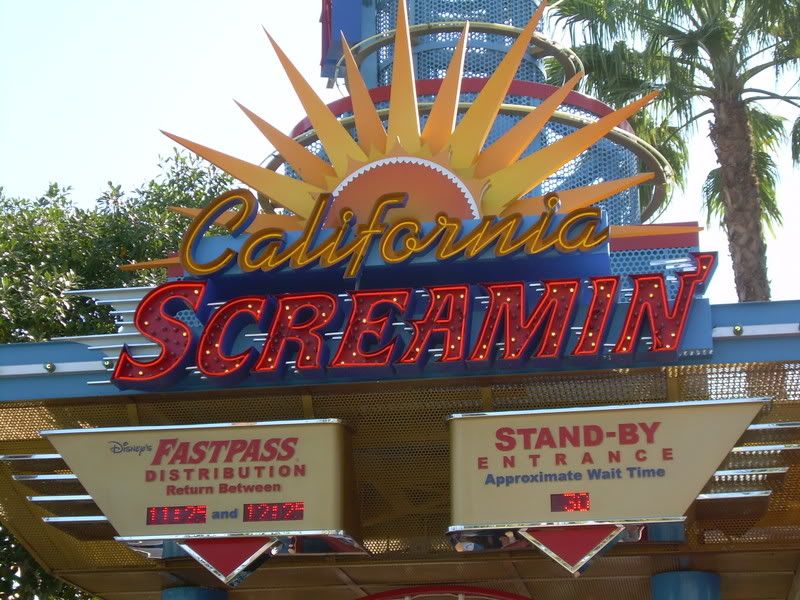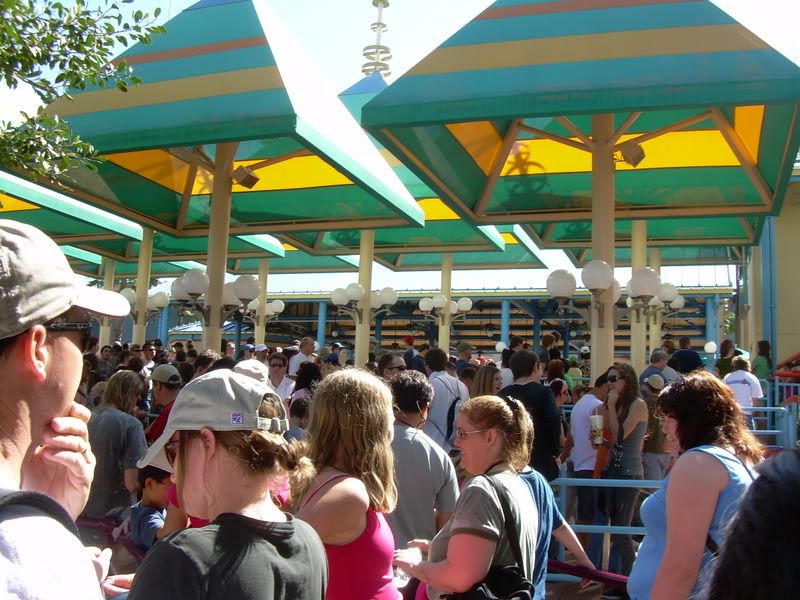 We decided after to go use our fastpasses for Soarin. One problem though. Wait time to use fastpass was 50 minutes. Standby, 100. Why? one of the theatres broke down. The fastpass line stretched to Sunshine Plaza, and We decided to save our FP's for later and grap some lunch at the Taste Pilot's Grill. After that, we headed over to the pool and hing out for a little while. I decided then to venture back to Disneyland on my own.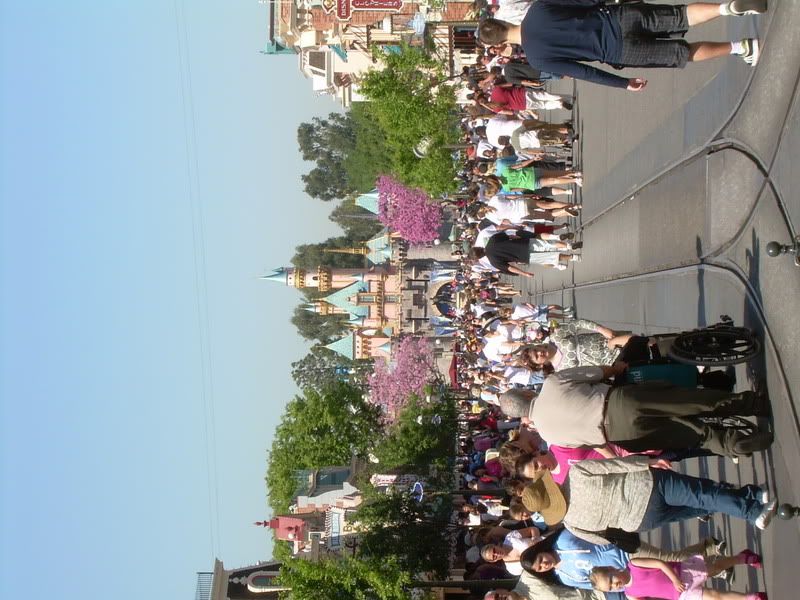 It was very crowded, so i headed over to the one ride that never has too bad of a wait: Star Tours. But i was shocked when the Line Was 45 minutes!!!!
I opted for Buzz Lightyear Astro Blasters instead, which had a 30 minute wait.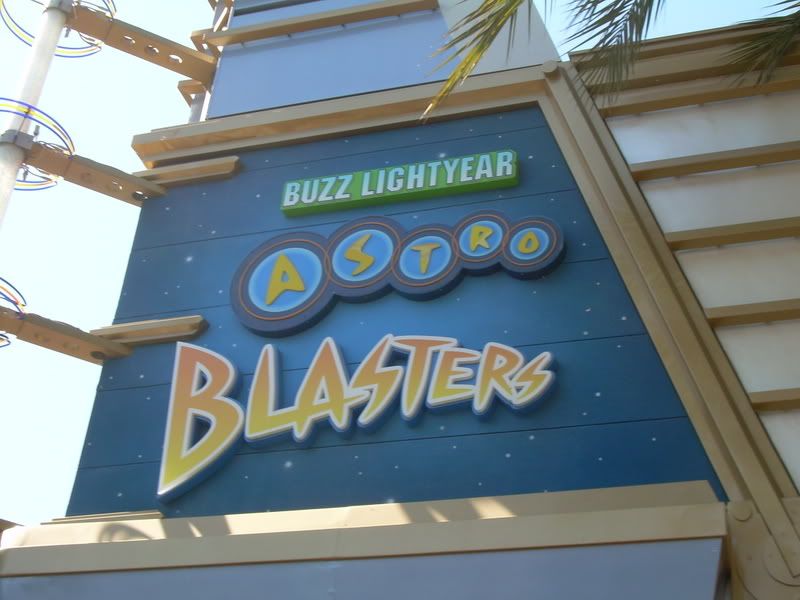 Waiting for a Rocket Rod to blast out of there.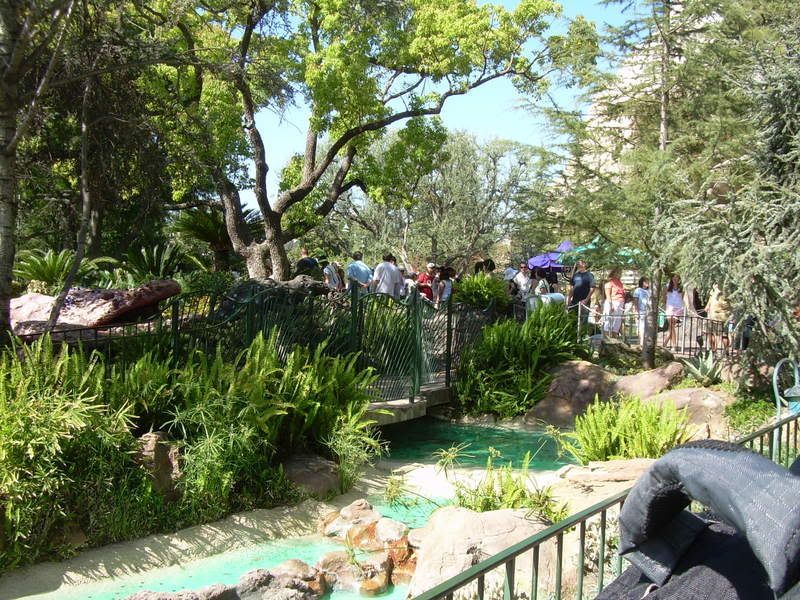 The Line for BLAB stretched back almost to the Matterhorn Queue.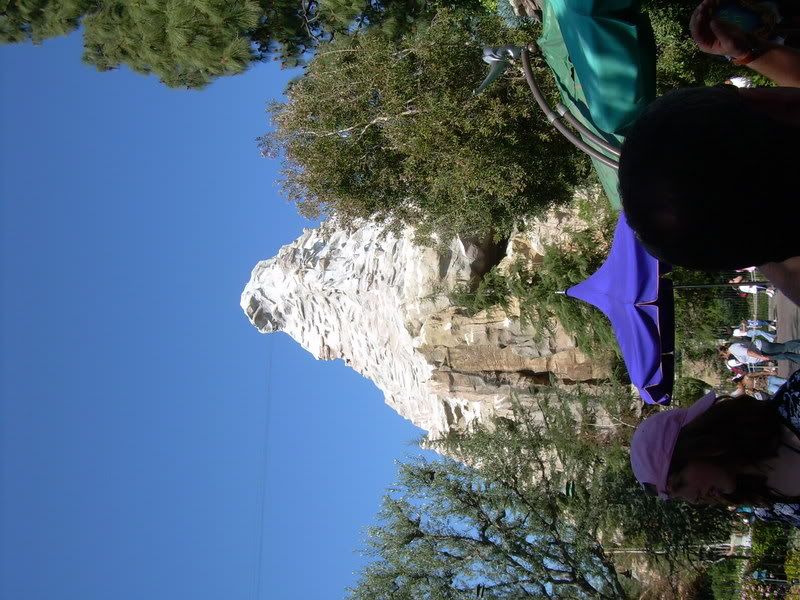 I figured out that i do better on BLAB when i have competition. By myself i scored only 116,000 points, but when i played against my dad on Tuesday i scored 500,000 points.
Next, I got caught in the parade, so i took a few pictures.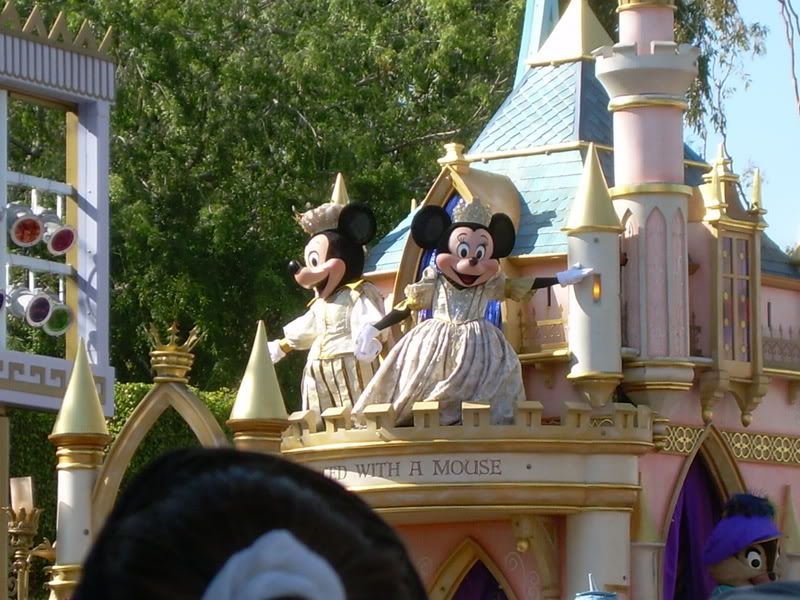 Also caught the end of Jedi Training Academy.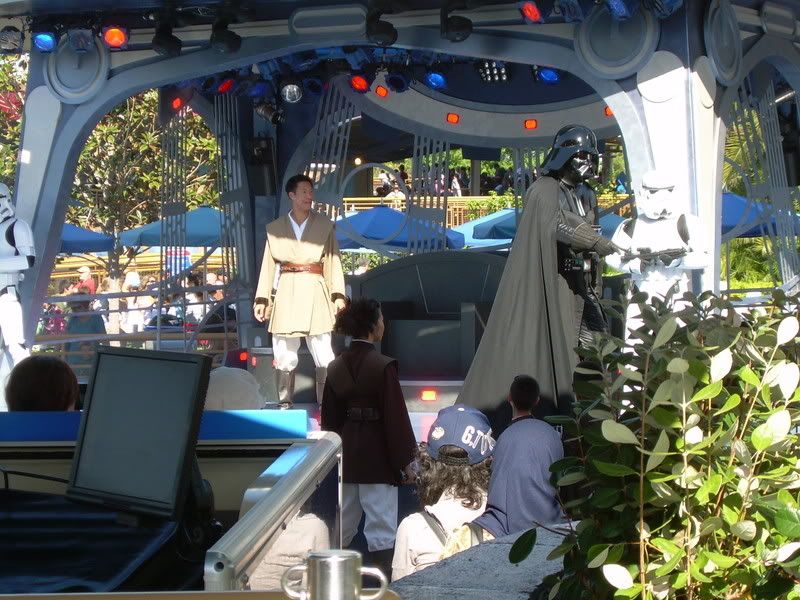 Nemo's line was crazy long, stuck all the way back to the old Smoking Section next to the Matterhorn.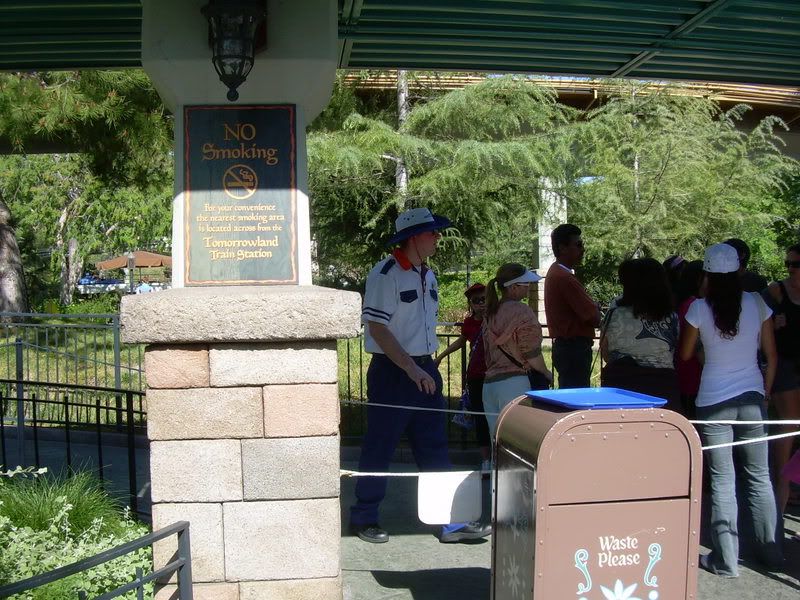 I snuck on Pinocchio with about a 10 minute wait.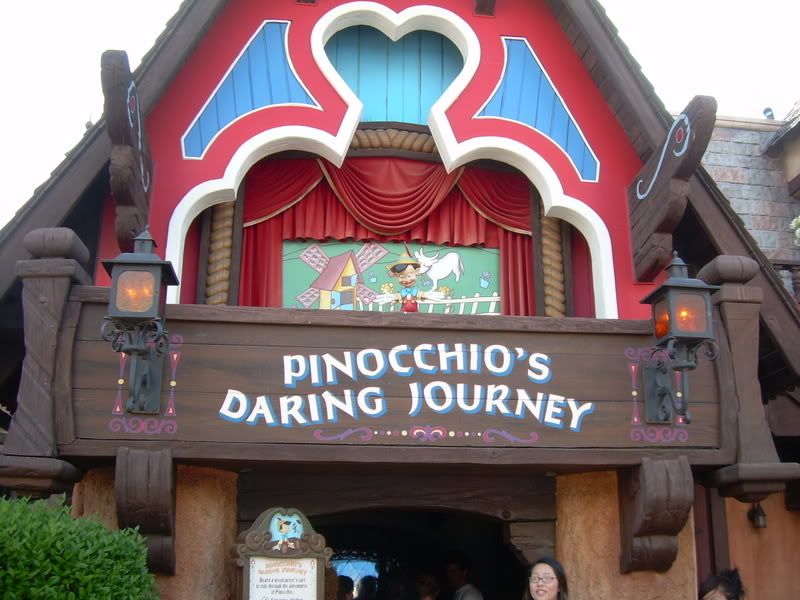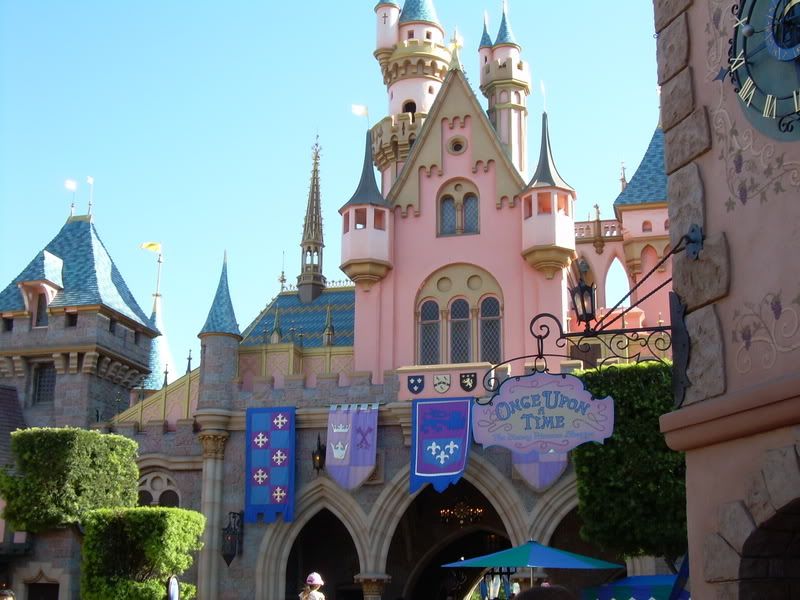 I love the golden Spike.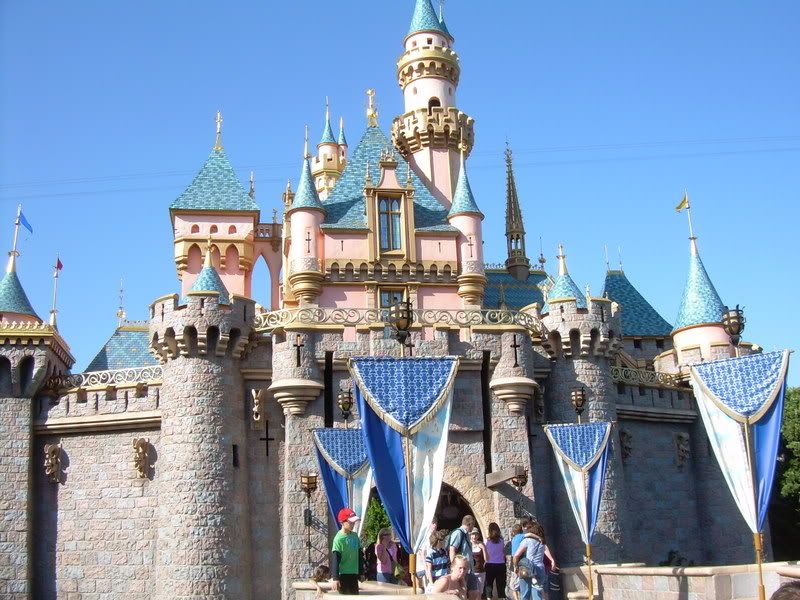 The Mark Twain was just about to leave, so i hopped on to that.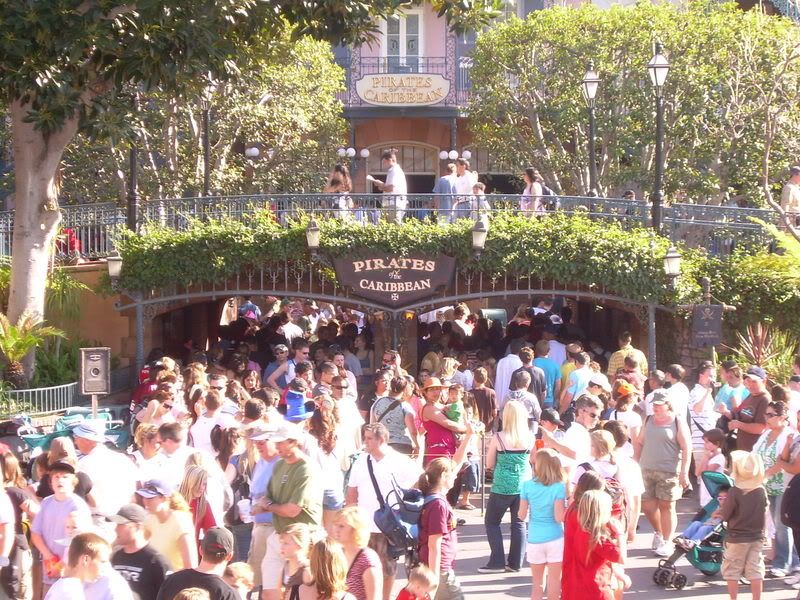 Pirates was all hustle and Bustle.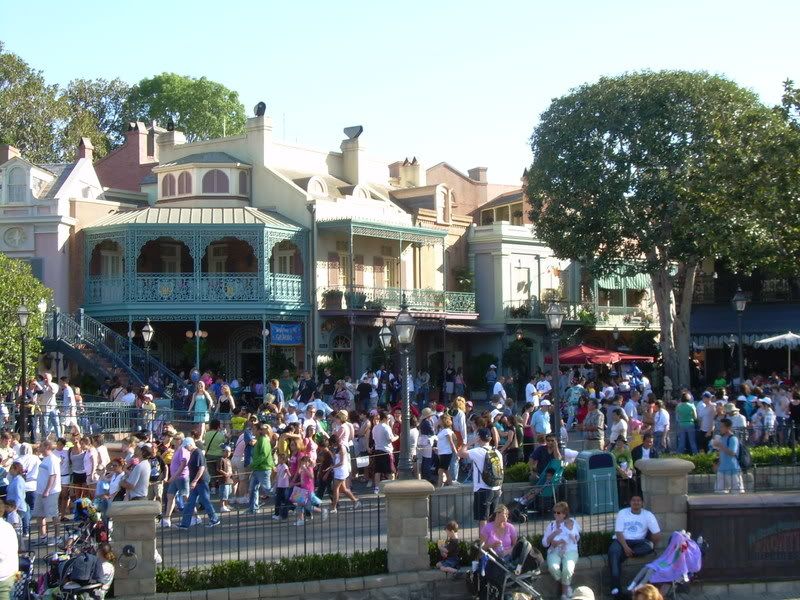 So was Nawlins Square.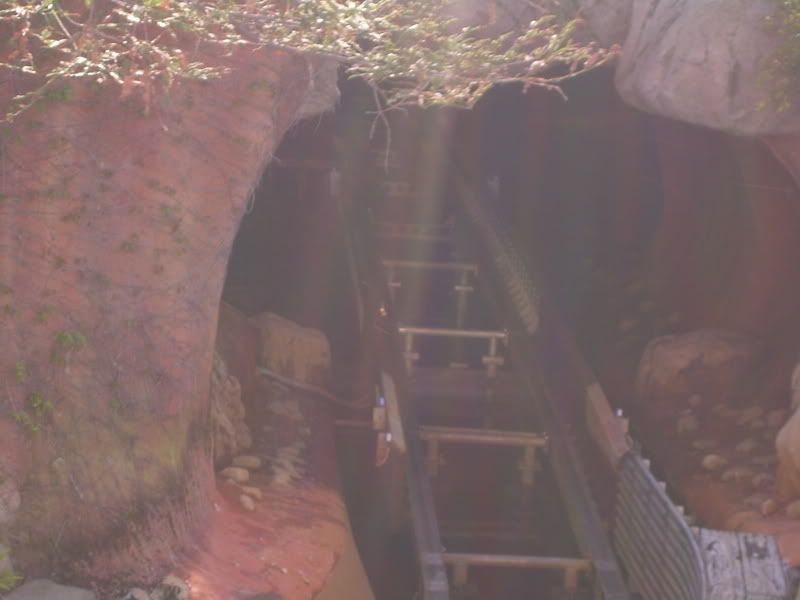 Splash Mountain Was Broken, so no water was in the ride. He is the empy end of the drop.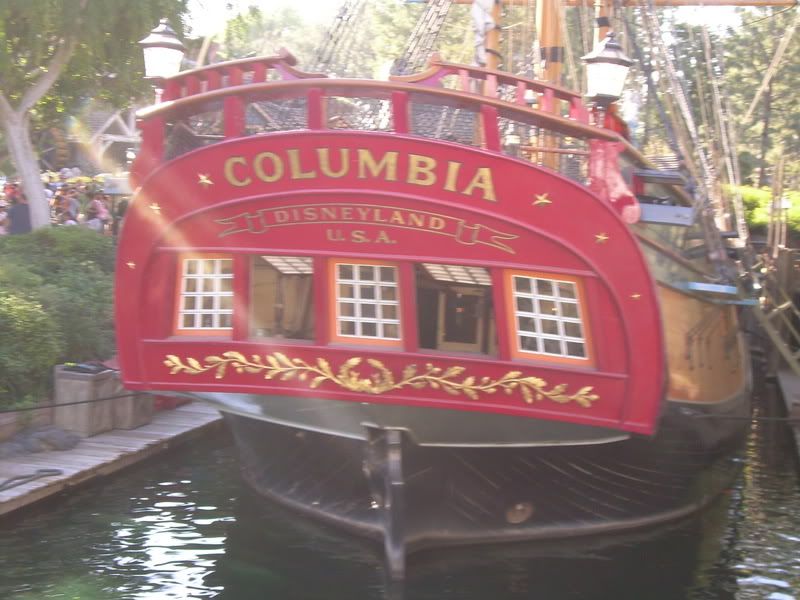 After i disembarked, it was time to meet the rest of the family at the Blue Bayou for Dinner.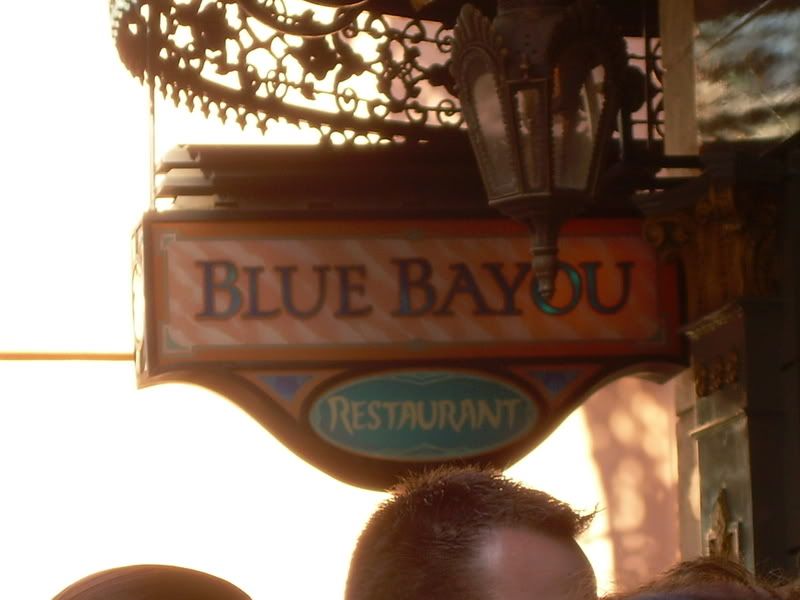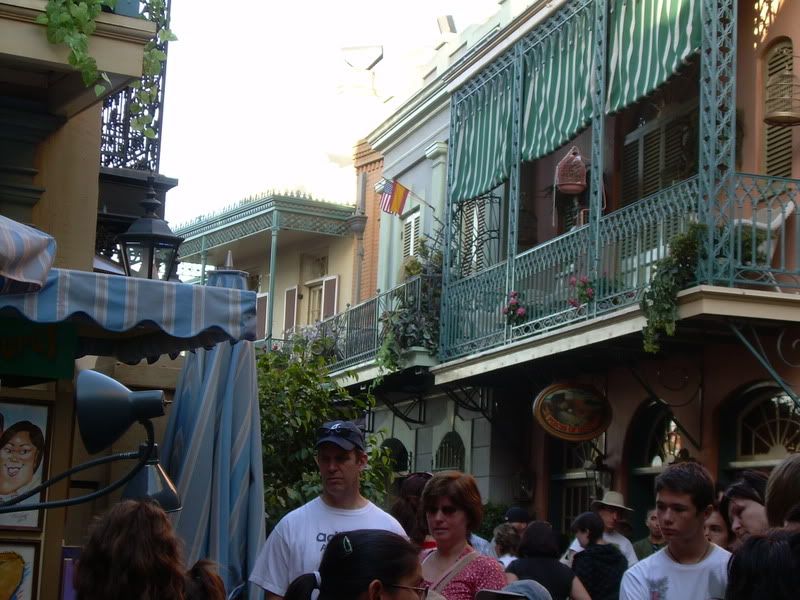 Even though it took about 45 minutes for our food to be prepared and the food was very expensive, the meal was wonderful!! I had the filet mignon with the potatoes and the spinach. It was very tasty.
We headed back to California Adventue after dinner, where we did California Screamin again and Tower of Terror. Since the next day was Early entry hours, we decided to go to bed early.
Tuesday, March 25th
I woke up at 5:30 to take a shower and be ready to leave the room by 6:30.
We got in line for early entry, which about 1000 other people were doing the same.
Empty downtown disney.
Right at 7 we headed right over to Space Mountain.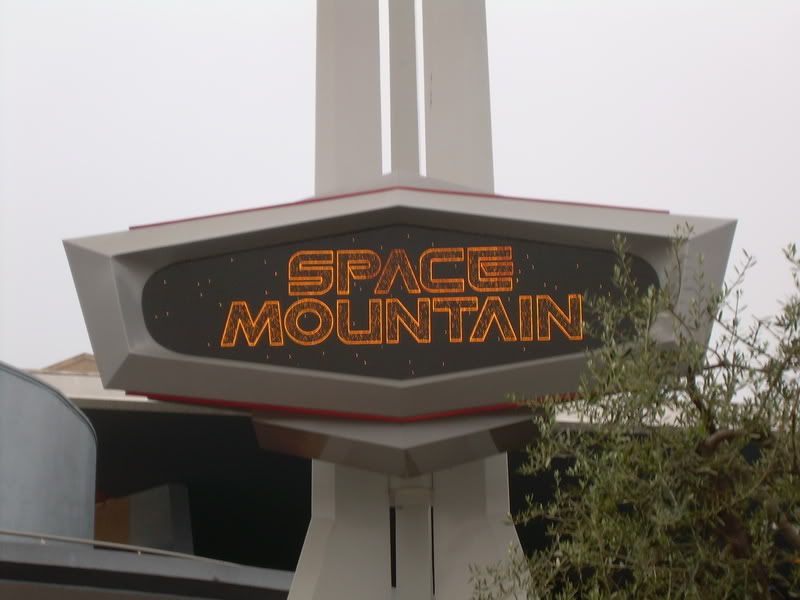 As we were walking to BLAB, however, My stupid Camera ran out of battery!!!! :rant: I didn't hve the charger on me, so no more pictues could be taken. We did Buzz, and headed over to Snow White. We then waited for the rope drop and headed over to Indiana Jones. After we did Pirates, Haunted Masnion, and Grabbed Fastpasses for California Screaminright as CA Adventure opened. We used those, and grabbed some lunch, and came home at about 3.
It was such a fun trip. We found stuff to do when the parks were crazy-ly crowded, and accomplished almost every big ride at both parks.
Hope you guys enjoyed the TR!!!
Oh yes, and as we were walking to the Grand Californian yesterday, we were handed a Dreams Lanyard. Very nice
)