There are no excuses. I have been lazy, lazy, LAZY about getting these posted up.
C'mon, they are only about 5 months late! I believe that is worth partial credit
So last Dec. myself and 3 good friends had decided it was time to have a small vacation to Disneyland! We were there for 4 days, and it was pretty darn nice! The crowds were light, and good times were had.
The first photo of the trip. We are all swell dressers!
As has become our tradition (that we just started this trip) we had to take a few pictures at the Monterey Photo Op: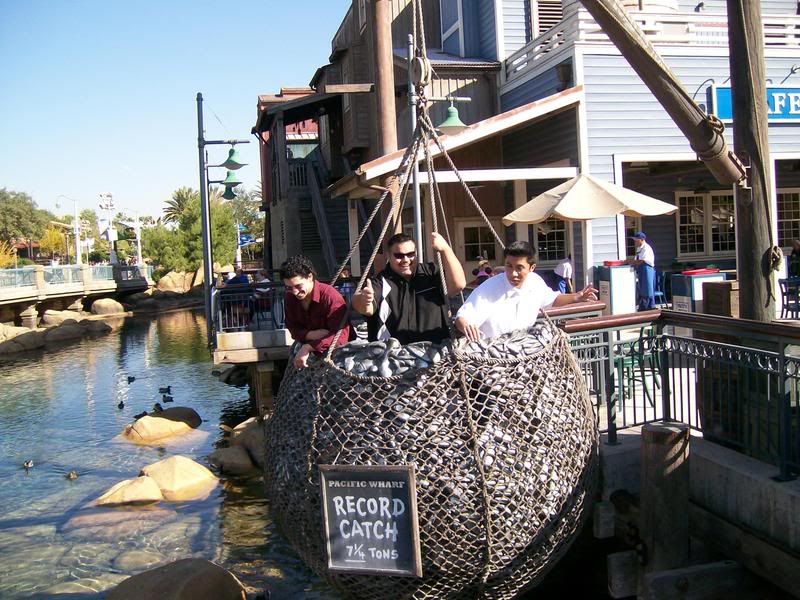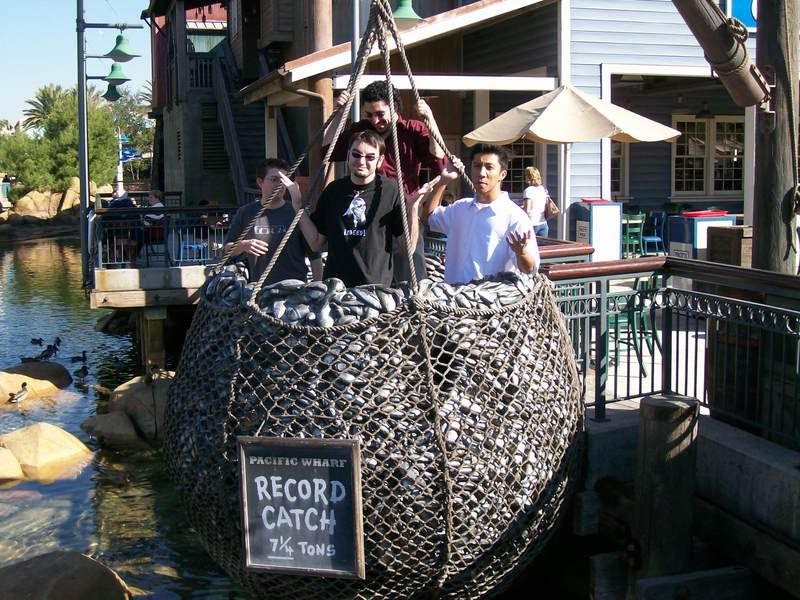 Evan does his Alice In Wonderland impersonation:
We all decided to jam ourselves into one of the swinging cars on the Sunwheel. I sure do love this ride! You get 5 adults into one of those cabs, and you really do swing a lot!
Random Sunwheel photo!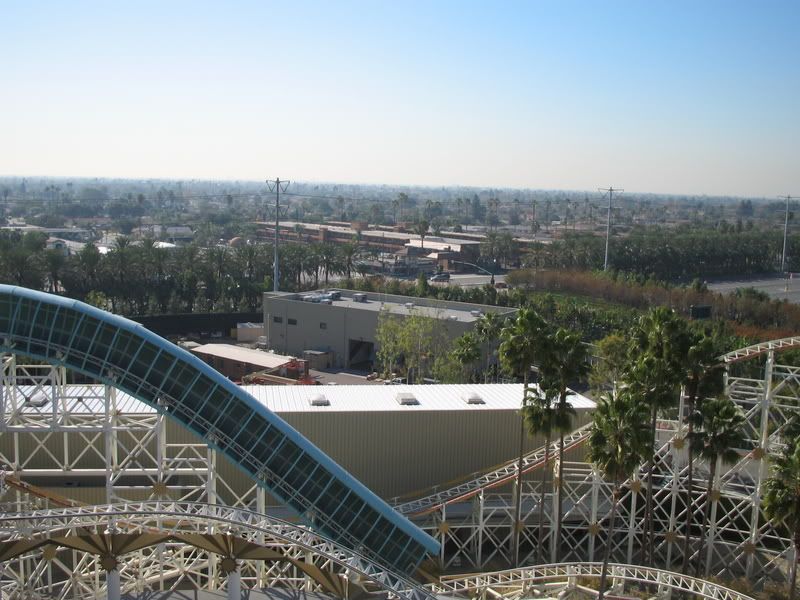 DCA was pretty empty that day!
A quick ride on the TOT was in order. As was a photo that was not taken properly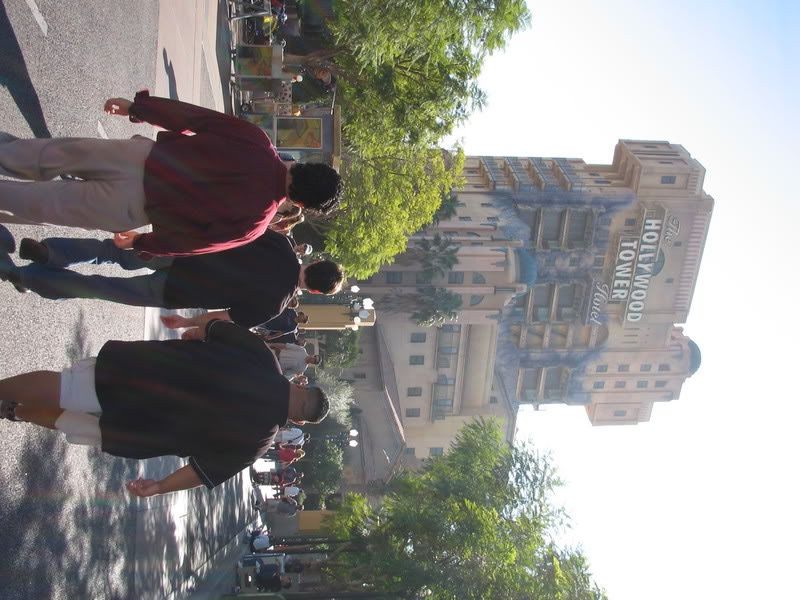 It was time to head to DL!
The first stop? Indiana Jones! The first breakdown? Indiana Jones!
Waiting in line can be fun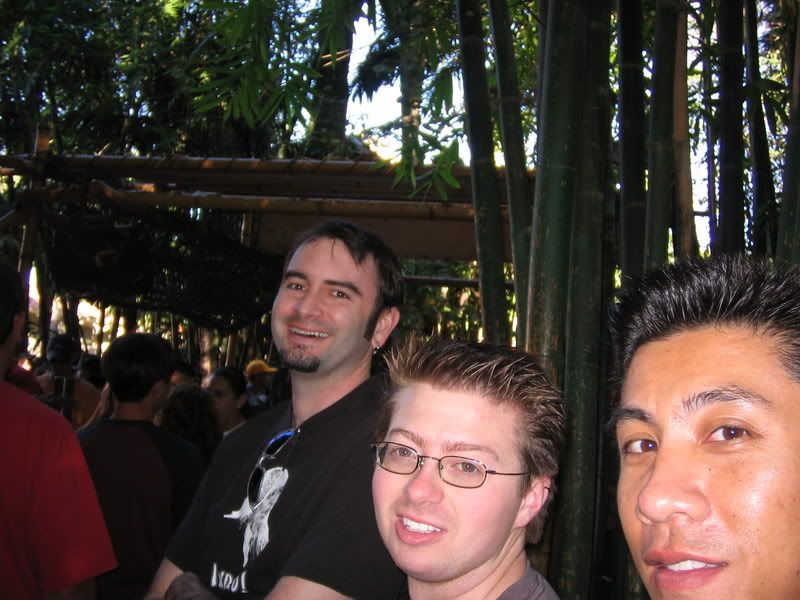 No Cons in this foot photo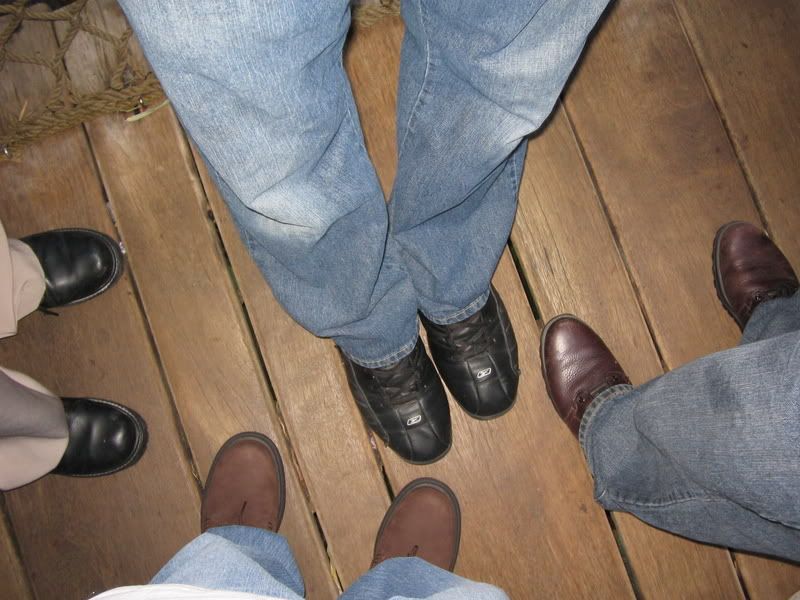 Spanish enjoying his time in the IJ queue, awaiting his trip through the temple.
Still waiting.......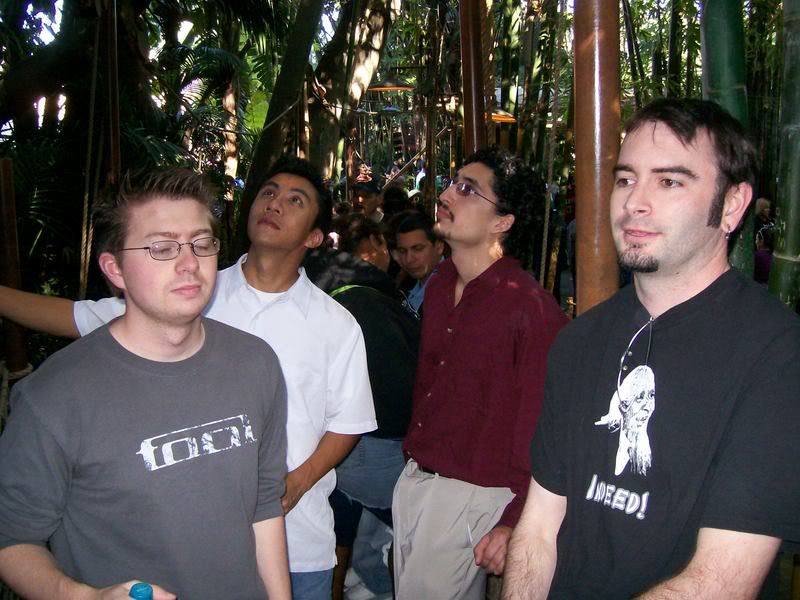 Random un-used queue photos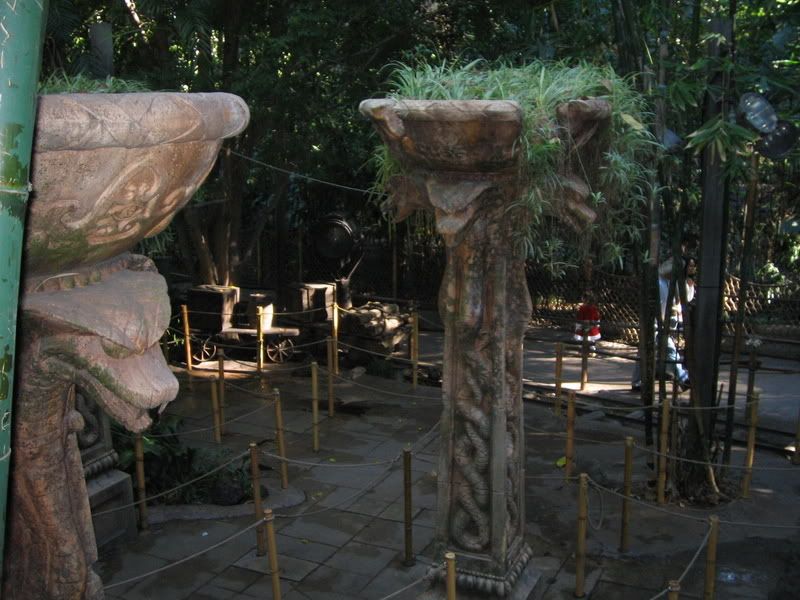 Why is it SO hard to not put your hand in Toad's mouth?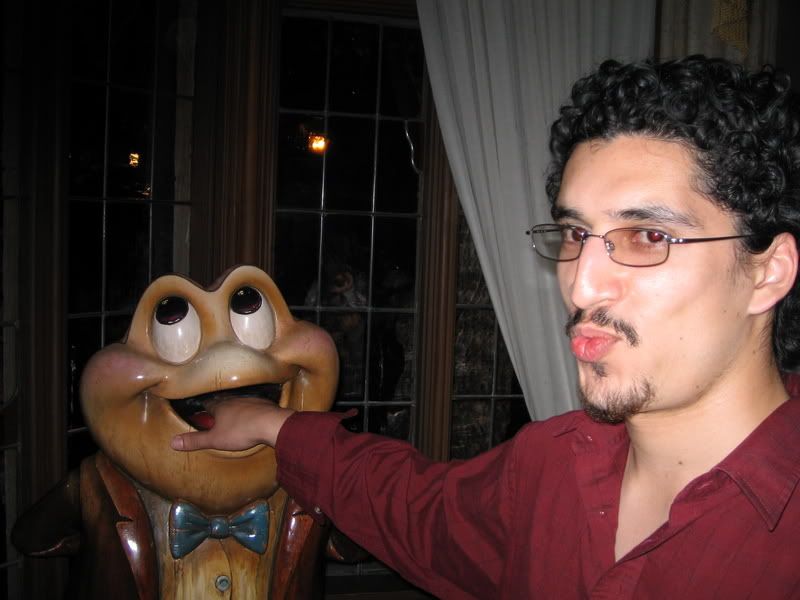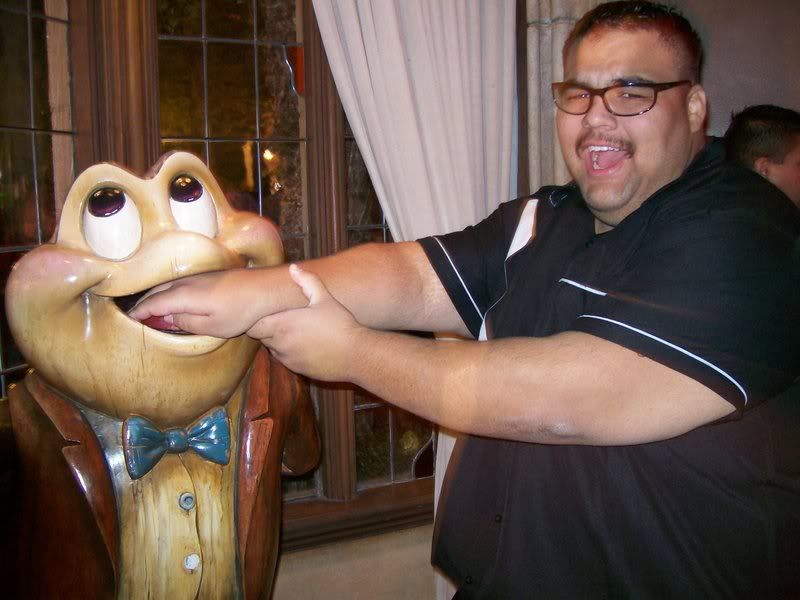 Tarzan's Treehouse......Man I wish HE would lose his home in this housing market. I miss the Swiss! My buddy Rob had not been up in the Tarzan version yet.
Rob, doing his best goofy picture pose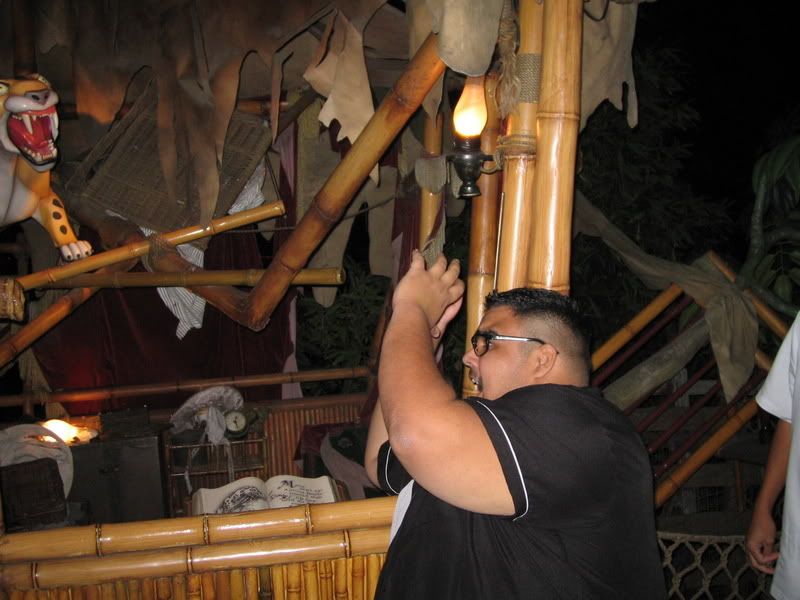 Working our way down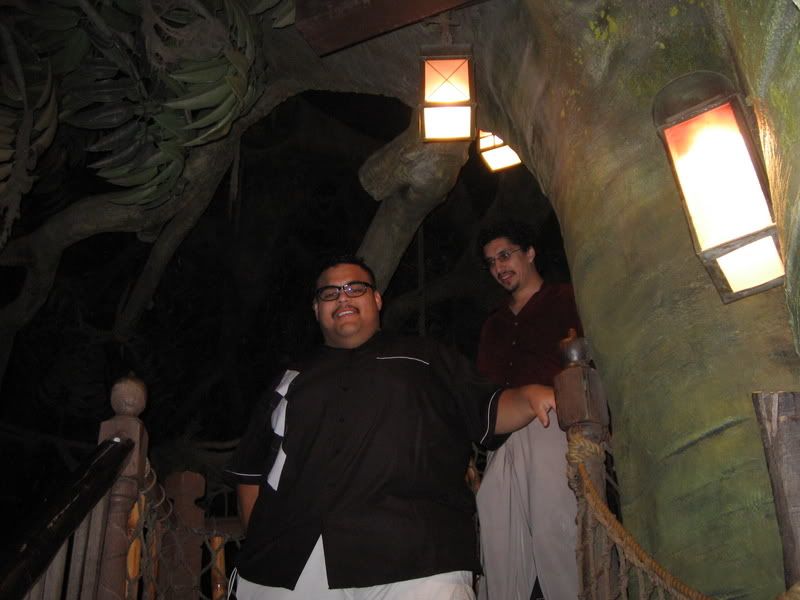 My impression of Sean Penn back in the day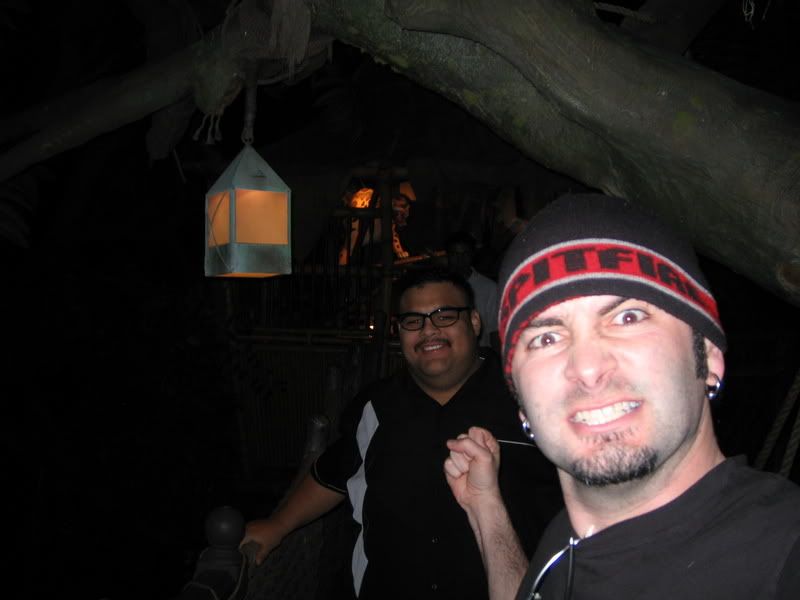 Treehouse rage!
Onto some night shots! What else are you gonna do at DL with a camera?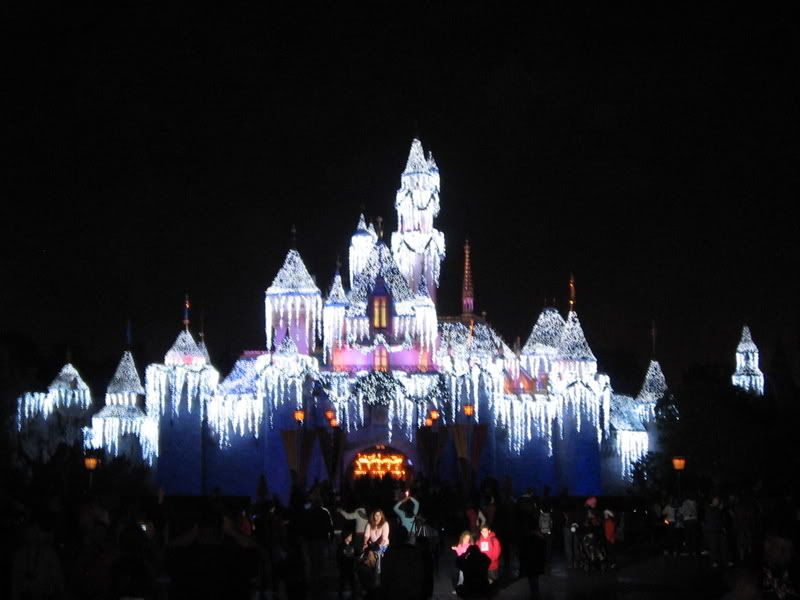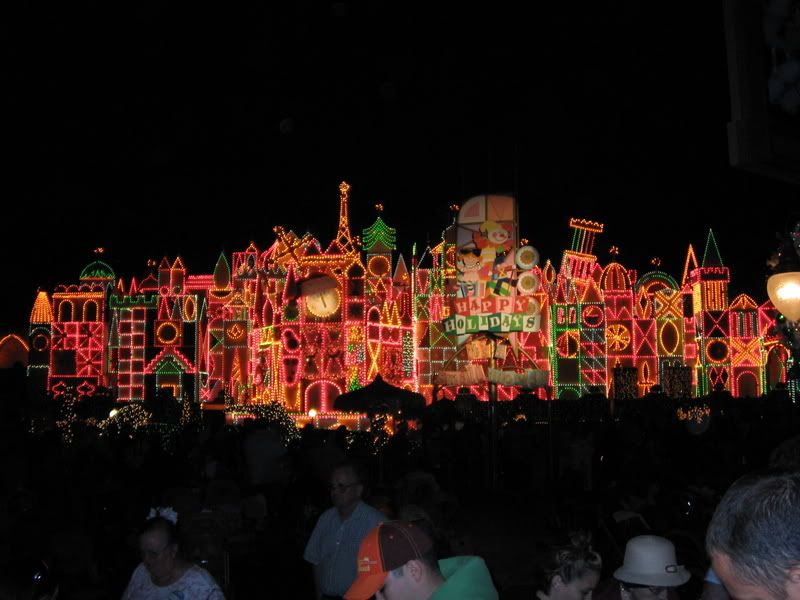 I REALLY wish this came out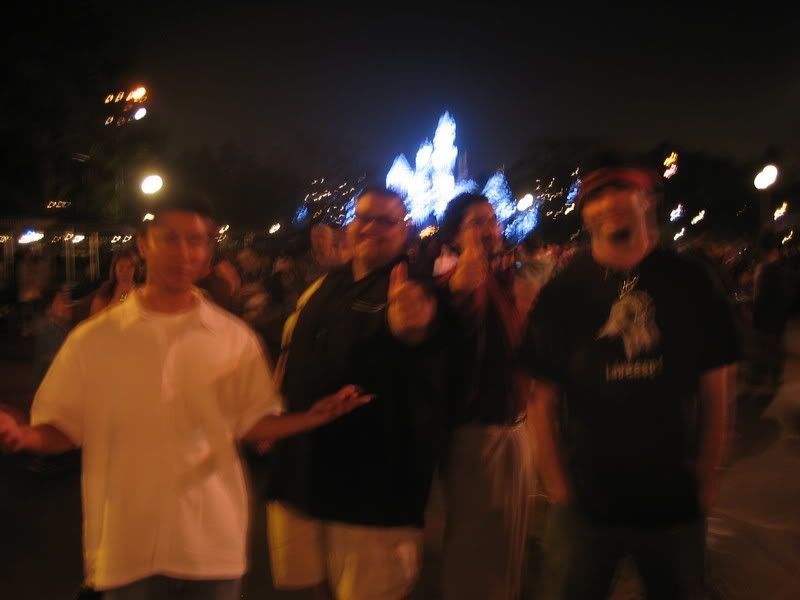 Crappy Boy Band photo!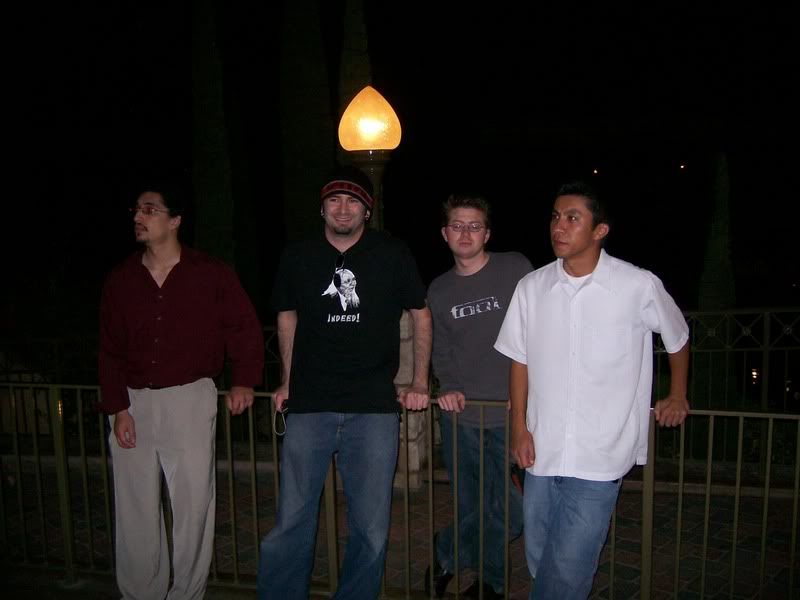 Until day 2
The End