Orange County Register, 4/4/08
As of 11:00 AM this morning, what was left of Mr. Potato Head, the lovable icon that has captured the imaginations of children all over the world, was found in Disney's California Adventure park. Anahiem CSI wasted no time on cordoning off the area to protect DCA's guests from viewing the carnage.
"Yeah, it's pretty gruesome in there" said John Welter, Anaheim chief of police. "There are body parts all over the place. We found his nose over there in a corner."
Just yesterday, the affable spud was greeting guests and cracking jokes: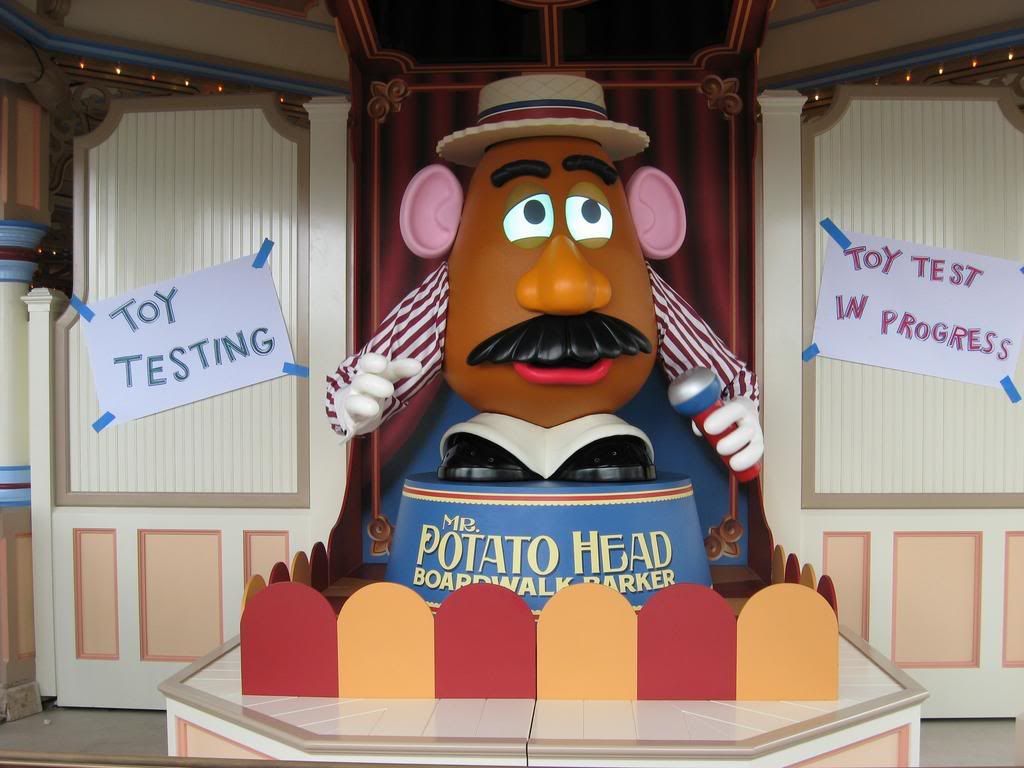 Photo by Photomatt
And yet today, all that could be seen of the former Pixar star was this....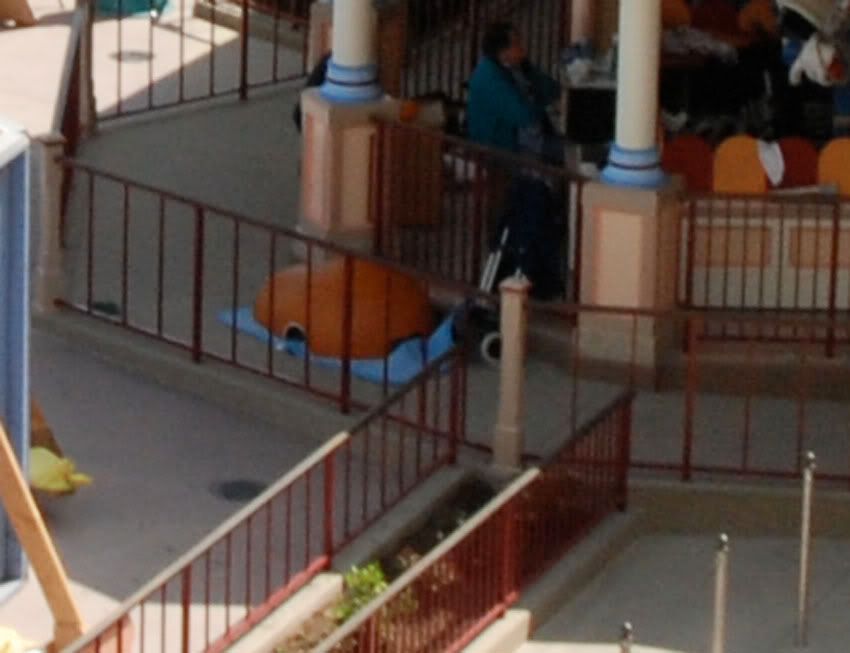 Detectives were already working on a number of leads. Yesterday, employees from Hofs Hut and In-n-out were seen lurking around Paradise Pier taking photographs. But suspicion fell almost immediately on McDonalds, which operates French Fry locations within the parks.
"Our decision to offer giant wedge cut fries has NOTHING to do with the disappearance of Mr. Potato Head! You can't prove anything! I want my lawyer!" said a senior McDonalds official this afternoon.
Shockingly, Hofs Hut officials offered to "take care" of the remains, but their motives were called in to question when they showed up at the park with a 5 gallon tub of Sour Cream.
:botox:
I think we should all have a moment of silence.
Followed by a large order of fries.