Hi, my name is Babito and I'm 19 months old.
On March 7th, my Daddy took a vacation day and took me to Disneyland! I thought it'd be fun to share some pictures of our wonderful day.
We arrived at the resort about an hour before it opened, so my Daddy took me to the character breakfast at the Storyteller's Cafe.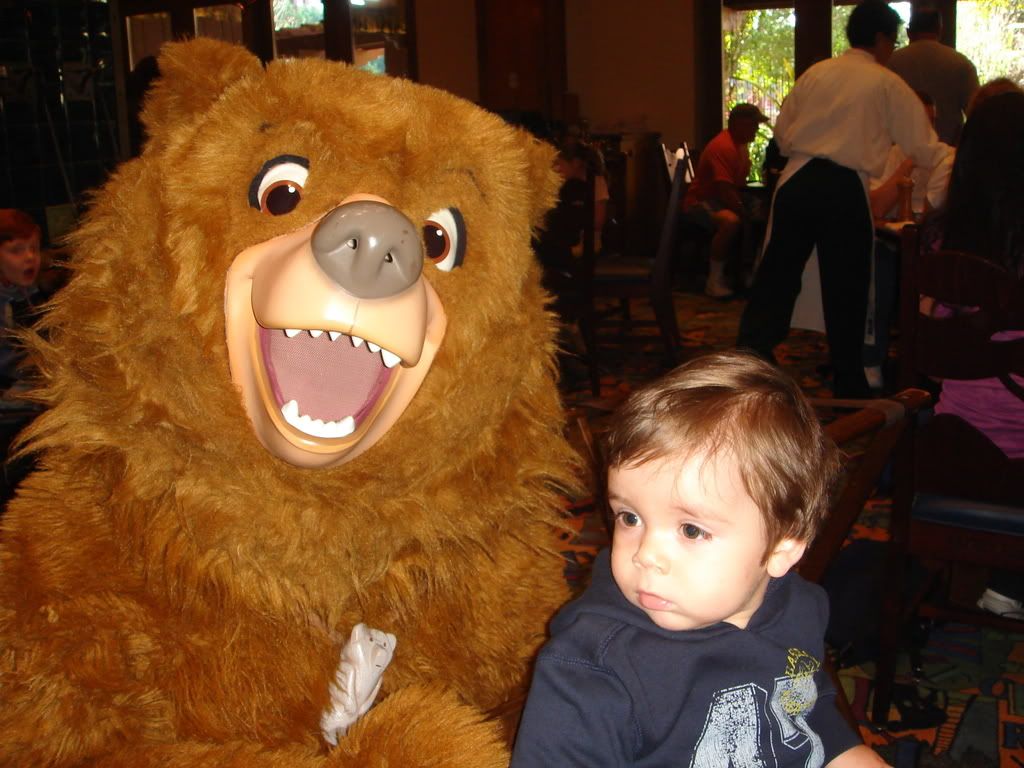 My Daddy had the Santa Fe omelette while I had a cheese omelette. It was DE-licious!
Just after Disneyland opened we went in and went straight to my favorite ride, the Casey Jr. Circus Train. We got the caboose!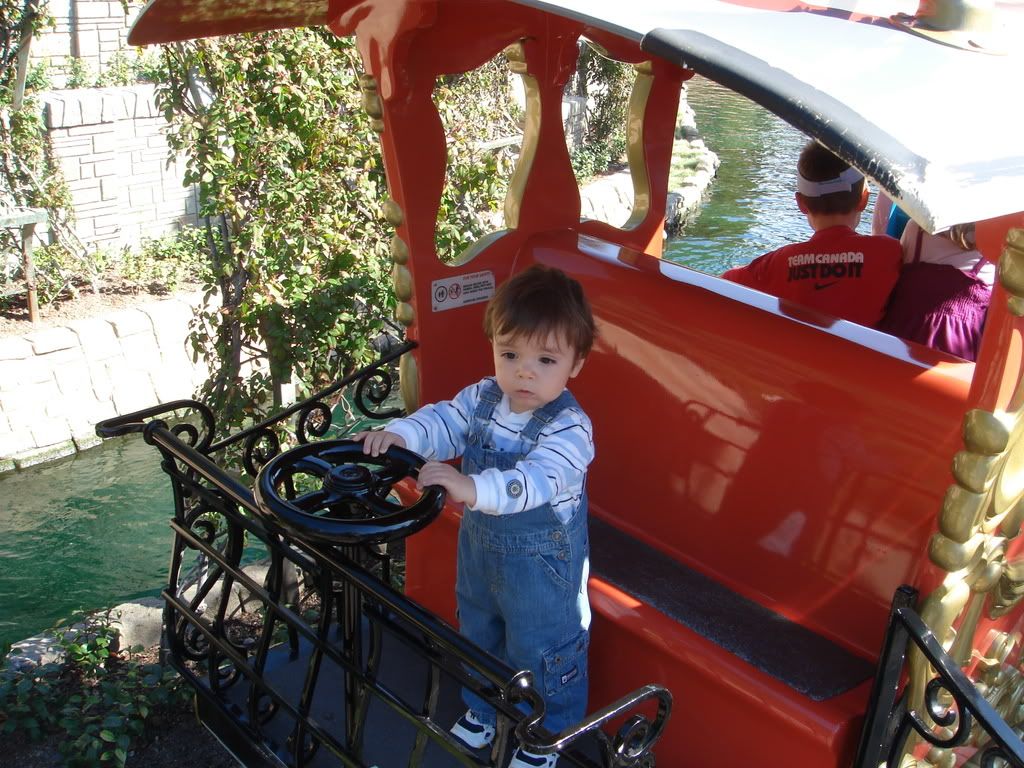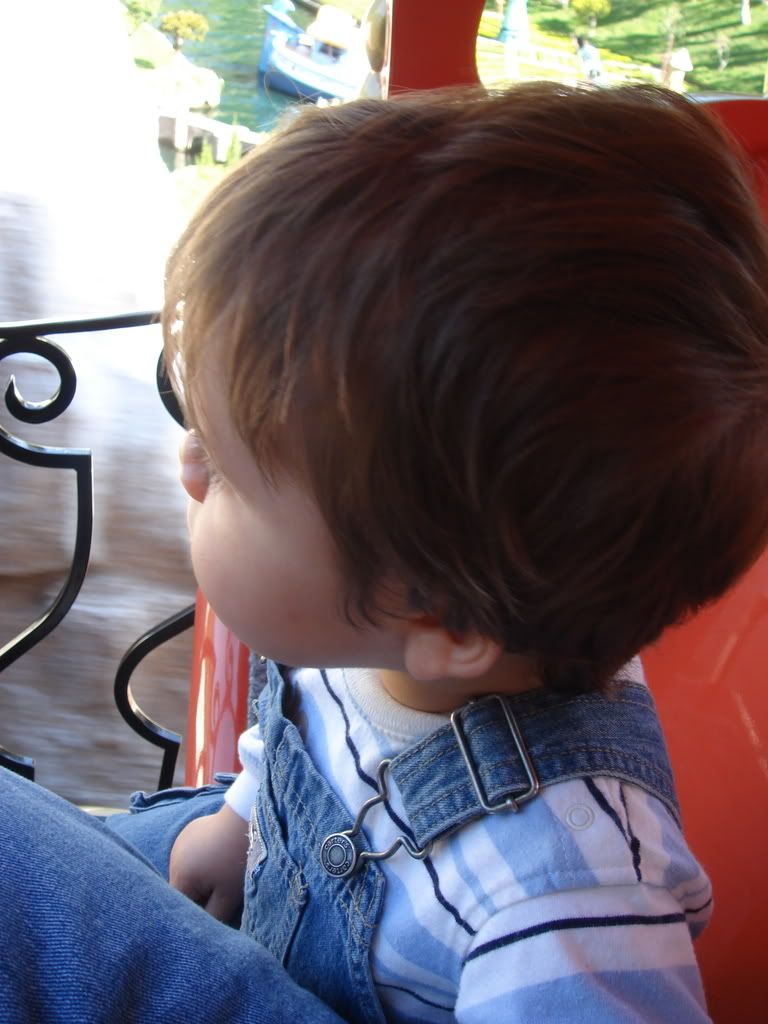 After that, we headed through Frontierland and I met some new friends.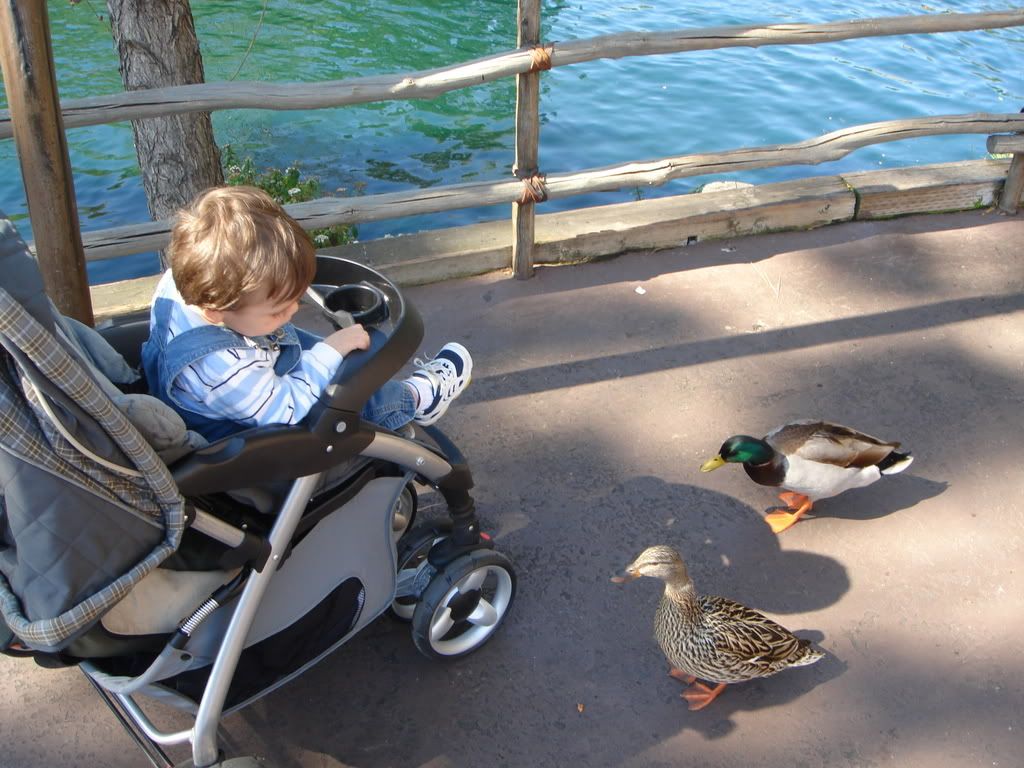 I saw the Aladdin show for the first time. It was pretty good!
After that we went on The Haunted Mansion. I'm proud to say that I didn't cry, but my Daddy didn't get any pictures because I was holding on to him for dear life.
Our next stop was the Castle, where we ran into the Disneyland Band. Daddy's shoulders make a great review stand!
We followed them all the way down Main Street.
Next, we hit my second favorite ride, The Disneyland Railroad!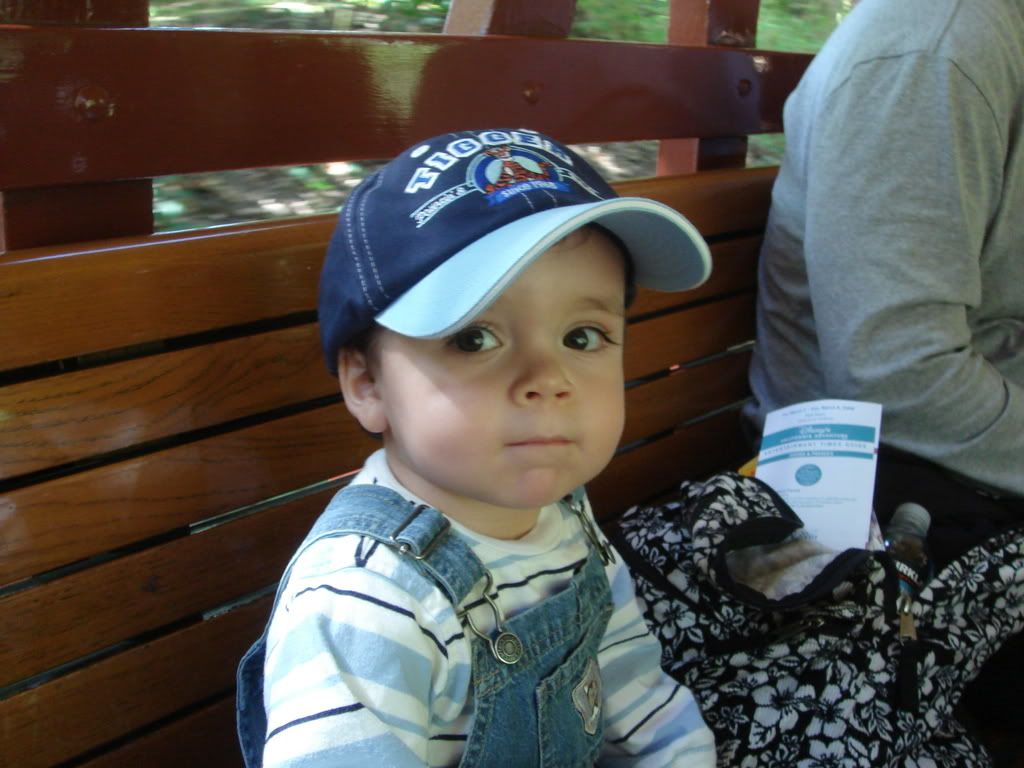 On the train, I made a new friend, Matilda. She is from Australia. Cute, isn't she!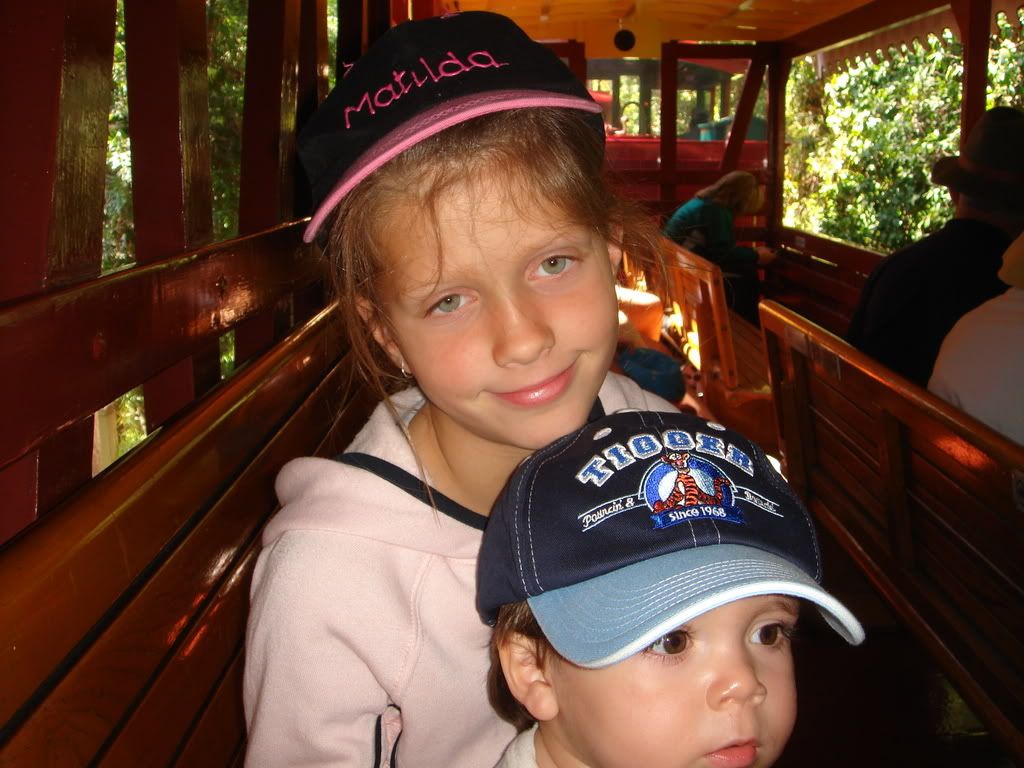 I got to ride the Disneyland Fire Truck and even got a sticker making me an honorary member of the Fire Department!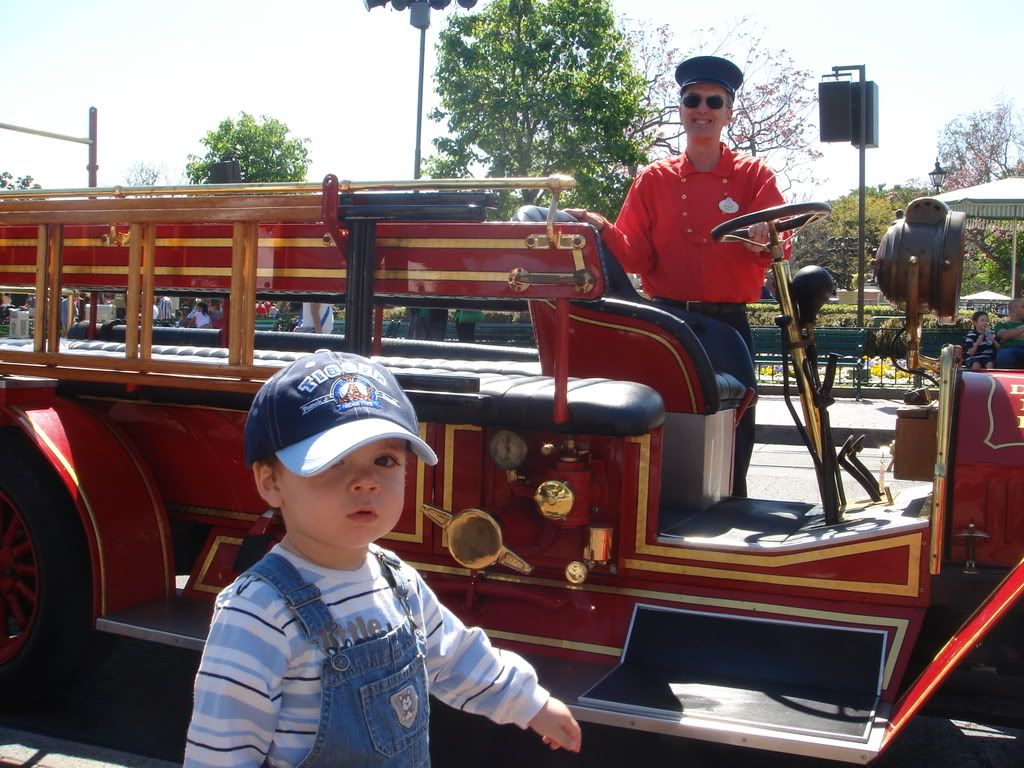 When we reached the Hub, we stopped to pay tribute to Walt Disney. Maybe someday I'll show up on a Sunday for a meet. I'll have to get my Mommy and Daddy to bring me.
Our next ride was the Double-Decker Bus. Daddy said it's a great ride for taking some pictures.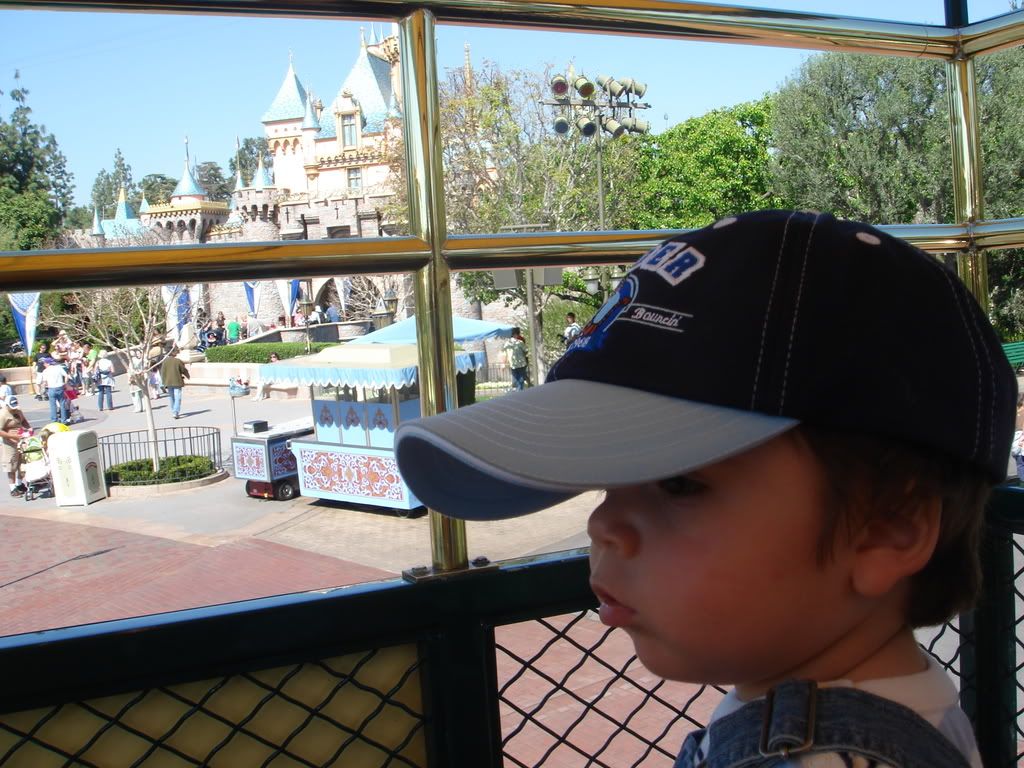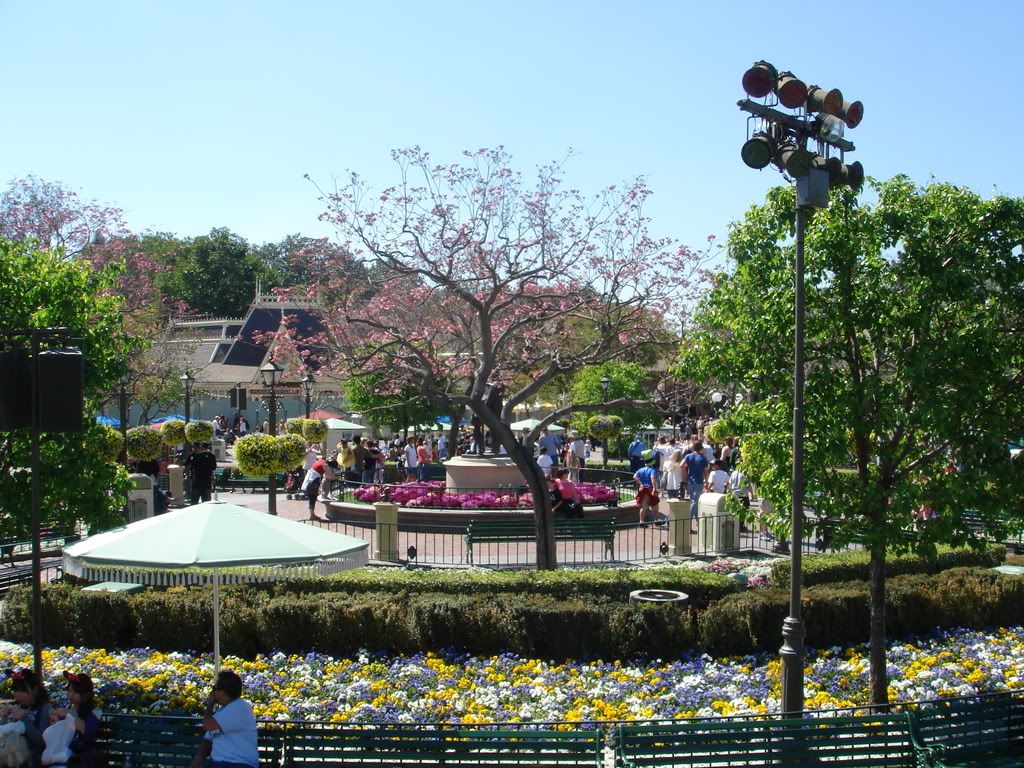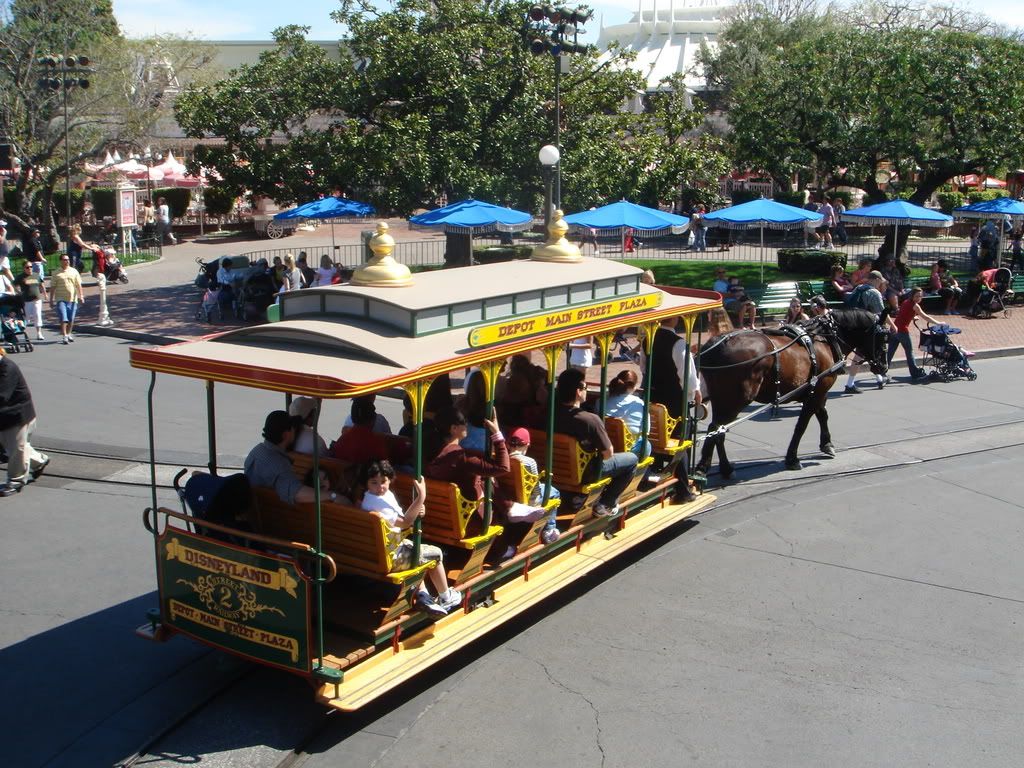 I also went on the Horse-Drawn Carriage. It was fun, but I was too scared to get my picture taken after the ride was over. He was BIG!!!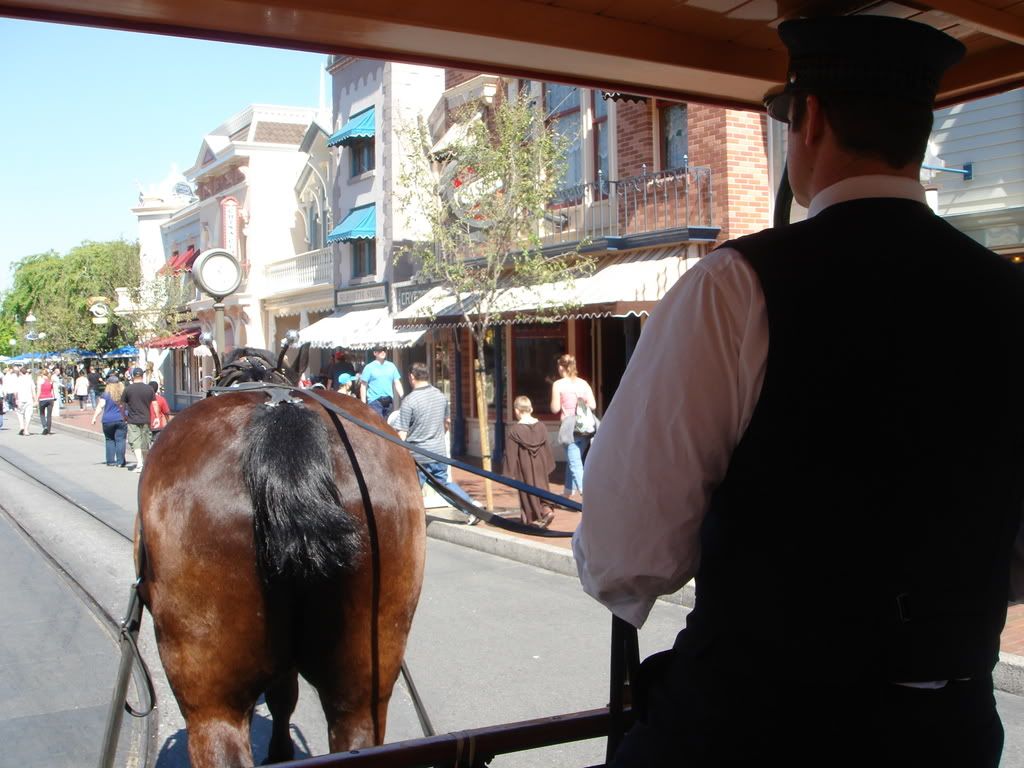 Finally, we headed over to California Adventure, where I got to ride yet another train. Have I mentioned yet that I LOVE trains? =)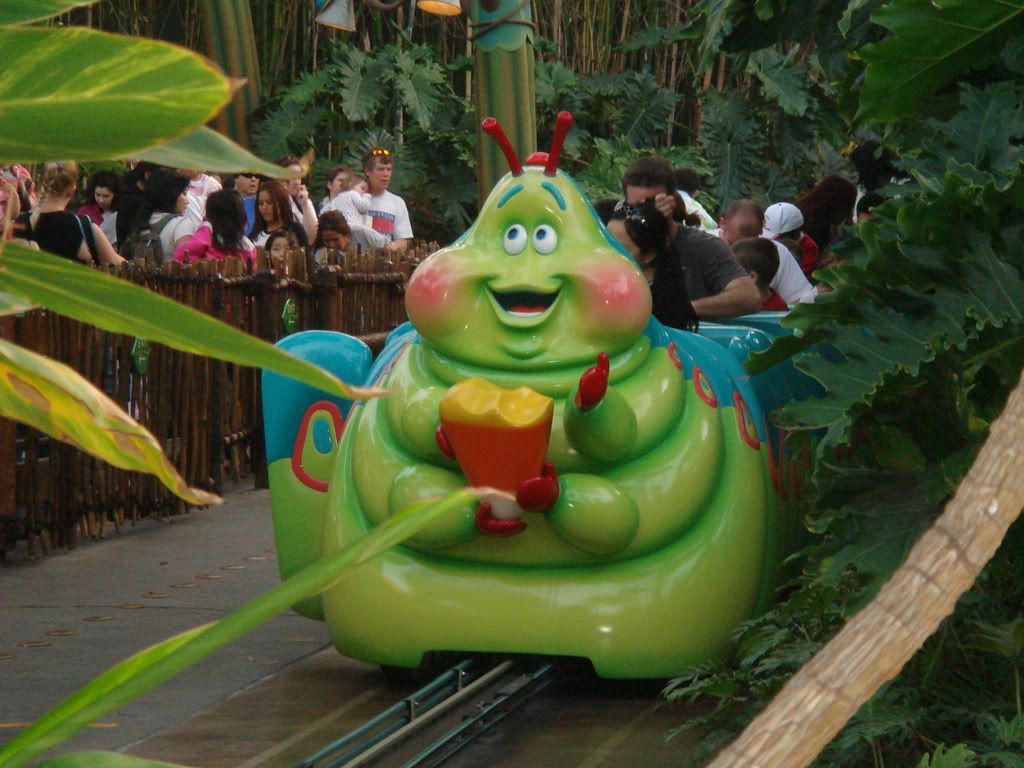 Next, we hit my favorite part of California Adventure. I hope it survives the refurb.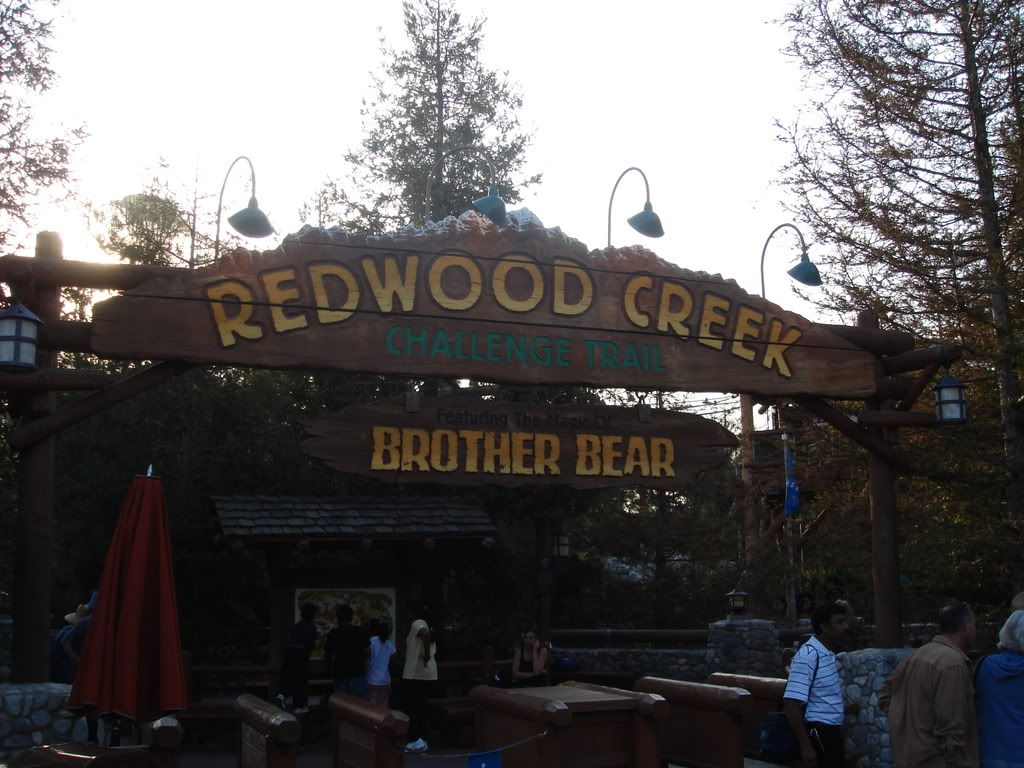 We ended our day on King Triton's Carousel. Oh how I miss King Arthur's!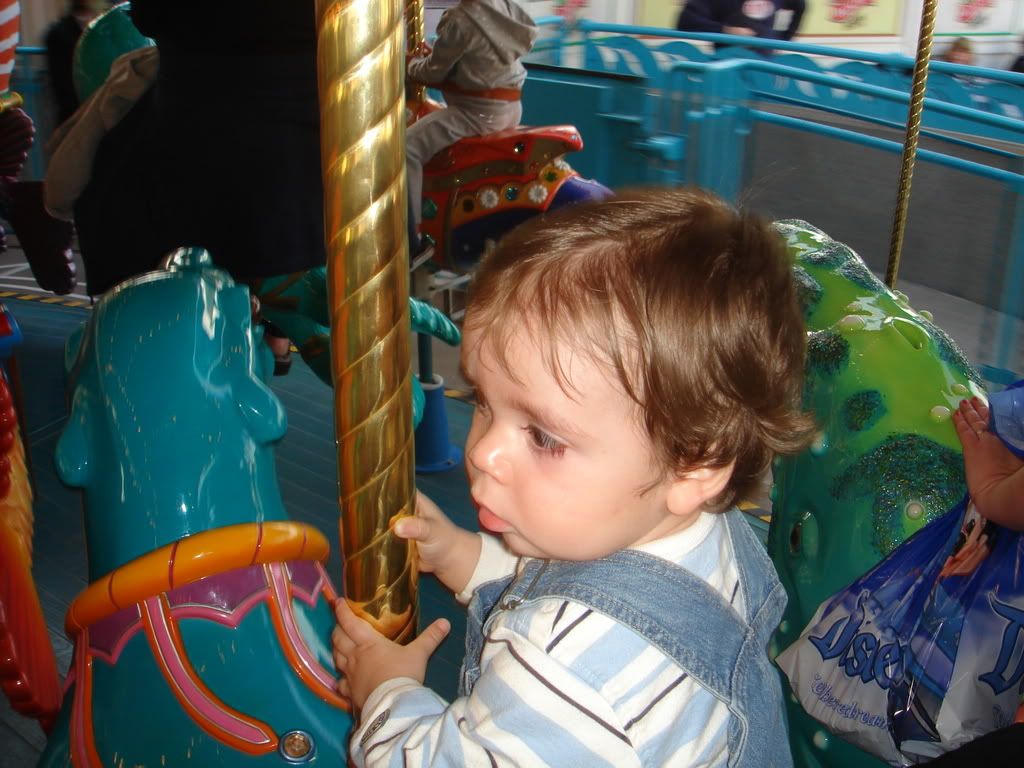 I hope you enjoyed my trip report. Thanks for taking the time to relive my magical day!