My mom and I flew in to Southern California for a family event and while my mom stayed with the family at home, I snuck away for a few hours to visit Disneyland yesterday. Here are a few shots I'd like to share with you all.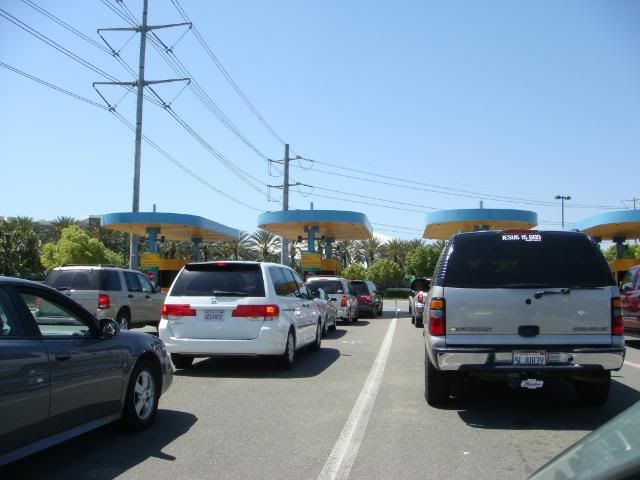 I entered through the Harbor Blvd / Disney Way entrance, but was sent to the Mickey & Friends parking structure anyway.
My Prius rental car in the Goofy section. It was a really good car.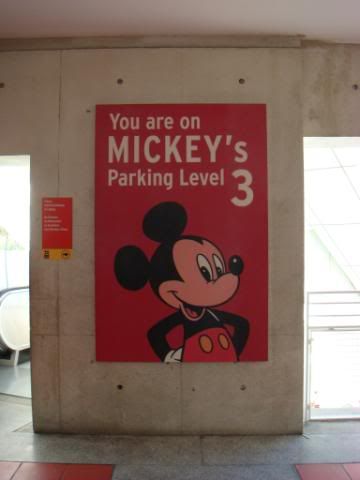 I liked this floor better than the Goofy floor.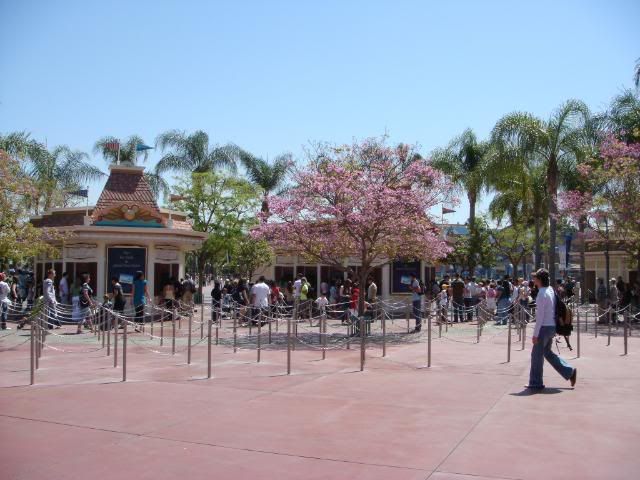 The main entrance wasn't that busy. I was able to use my WDW park-hopper at Disneyland, so I was able to bypass the ticket booths.
Mary Poppins must have been late for a tea party somewhere. She walked away pretty quickly.
What a beautiful scene on such a lovely day.
The Disneyland band was playing in Town Square.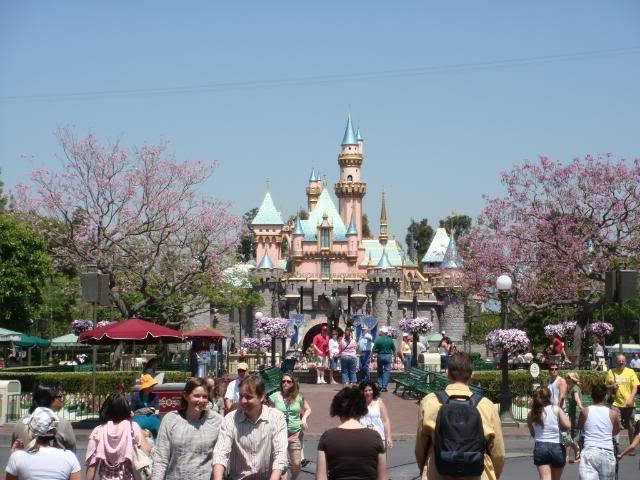 Just beautiful.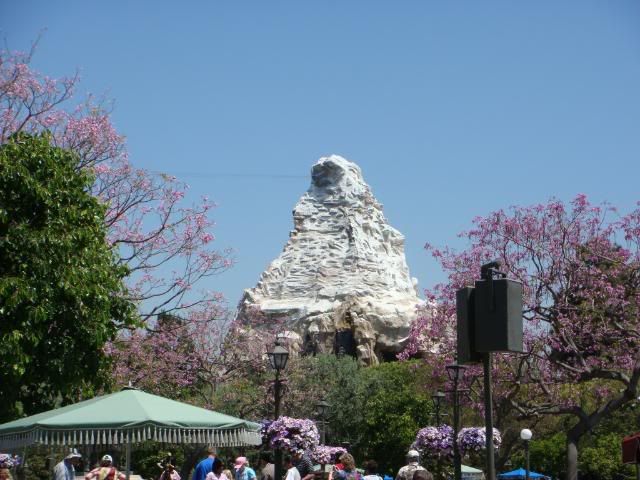 I wish we had the Matterhorn in Florida.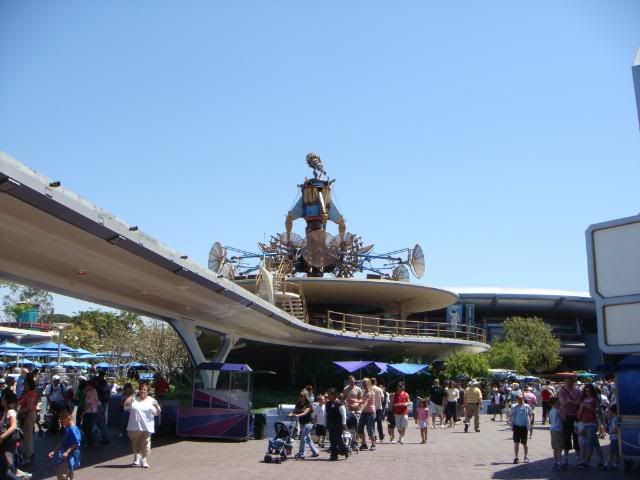 Tomorrowland ... I prefer the one at WDW. Disneyland needs a peoplemover badly.
The wait for the Jungle Cruise .... 5 minutes. Excellent and lots of fun.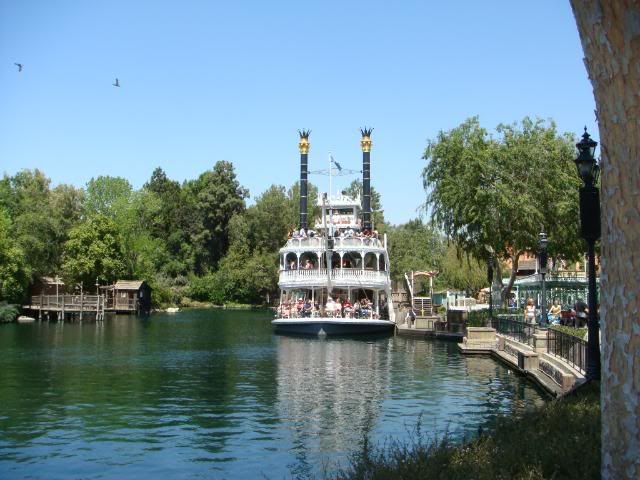 I love this sight. The Mark Twain is so pretty. Thank you Walt.
Big Thunder is always a treat anywhere in the world.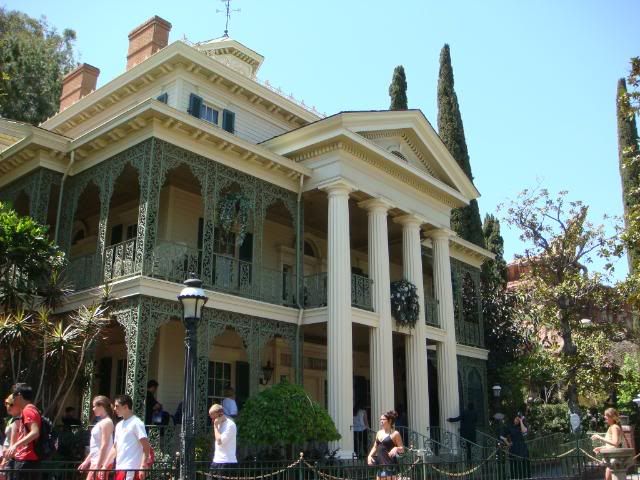 The Haunted Mansion was fun.
Believe it or not, this was my first time on Space Mountain at Disneyland. I was BLOWN AWAY. It was a million times better than the ones at WDW and TDL. I had a grin on my face from start to finish. The ride was so smooth and the lights and music made it fantastic.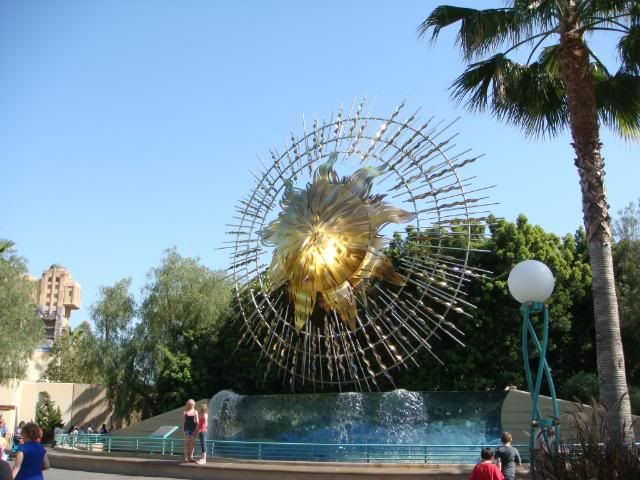 After a ride on Indy and lunch, I hopped over to DCA. It's a nice park despite what some people say - needs more rides, though.
This one's for my friend .... Handy Manny.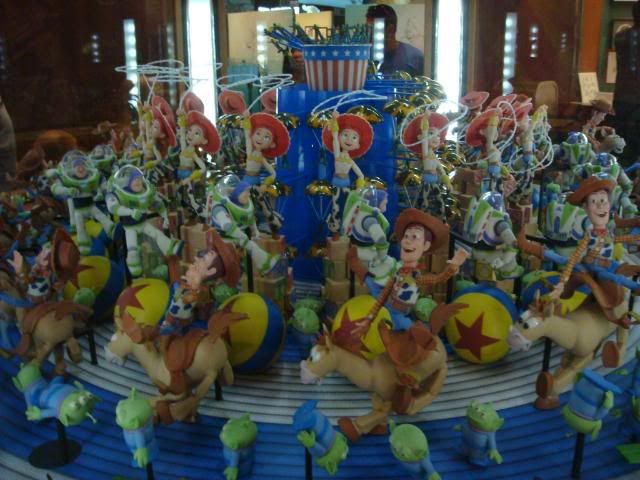 The Toy Story Zoetrope. This is a must see.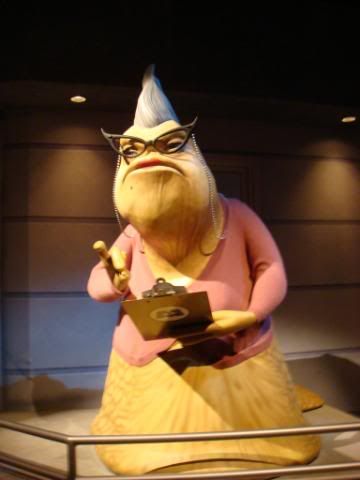 My first time on Monsters Inc. Was it my imagination or did Roz talk to me?
My Adam loves sour dough bread. He didn't join me on this trip, but I did the bakery tour in his honor.
Next stop was the Sun Wheel - non swinging for me, thank you very much.
The view - simply spectacular on such a gorgeous day. It's a shame we have to be confined in a cage for this as it's difficult to take pictures from this vantage point.
Paradise Pier in motion.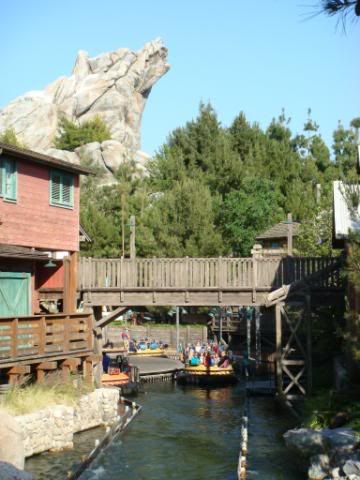 Pretty. I didn't want to get wet, so I skipped this awesome ride this time.
One of the highlights of my day - a ride on the newly reopened submarines. It was fun and a shame they did away with the version in the Magic Kingdom. I'm sure the WDW people are regretting their decision now.
A duck shot for my friend Burt. All traffic stopped as the mommy duck crossed the road with her baby ducks.
One last stop before heading home - the Main Street bakery. The Mickey cookies were overpriced and not as tasty as the black and white cookies from the deli.
Walt is definitely at Disneyland. You can feel his spirit there.
One friendly reminder ... remember to recharge your camera batteries before heading to the parks. Mine died while on the subs and the back up was completely drained. Fortunately I had my iPhone camera as a back up for the last few shots.