Ok, I don't know about you folks, but I'm like Walt in that I love being at DL after the sun goes down; it's like the funnest place just gets even more fun, and it's just such a different atmosphere.
When my family and I took a trip to DL back in April of 2003 (of which I will be posting a separate retroactive trip report soon), my one request was to have an evening with just me and my camera to shoot all kinds of Disney stuff. Now, I enjoy most everything, but for some strange reason, I'm particularly fond of merchandise displays, how neat and tidy and "themed" they are. So, you'll see several of those throughout the photos in this thread. Also, understand that my photography equipment at the time wasn't all that high-speed (I have yet to invest in a digital SLR), but I thought most all of the pics turned out pretty darned good.
So, crank up the Wayback Machine, and dial up April, 2003, and as darkness creeps into the park, let's see what we can see, shall we? I hope you all enjoy...
~~~~~
Must get a shot of the station...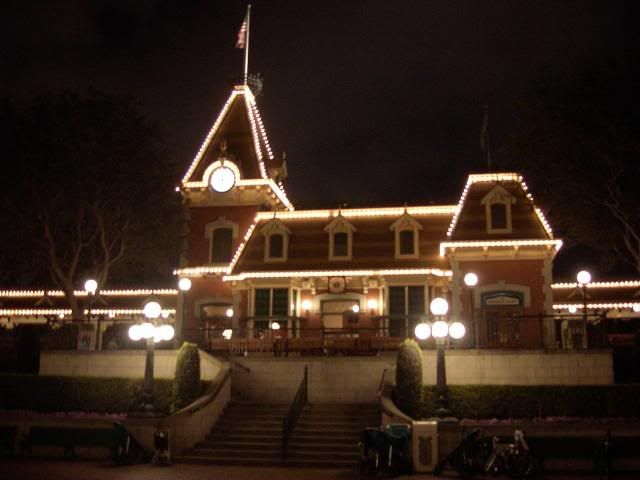 Turning to head into the park...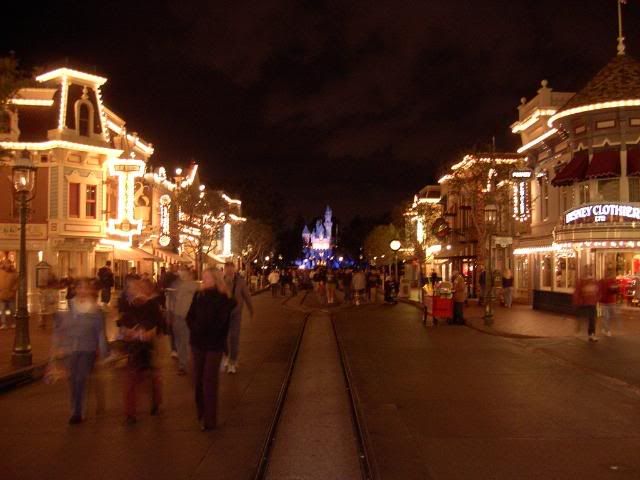 Cool... There's the Penny Arcade...
... and I could certainly use a frosty Coke...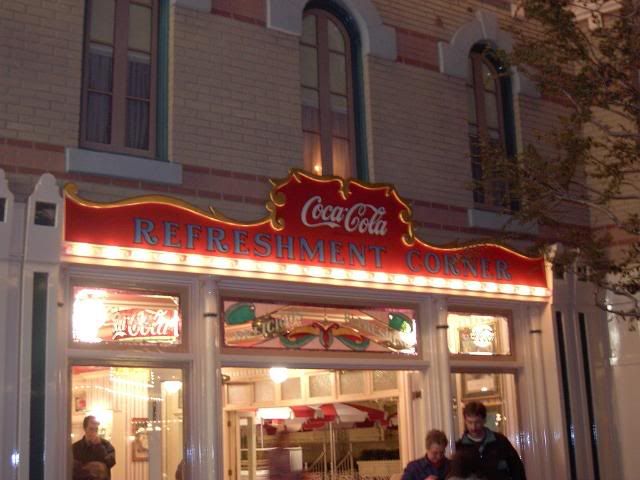 There's the castle, my favorite!
Let's look a little closer, shall we?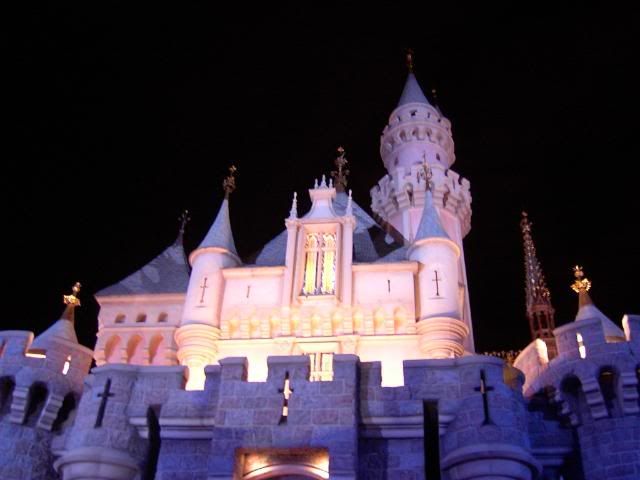 Oooo... Just the kind of stuff my daughter loves...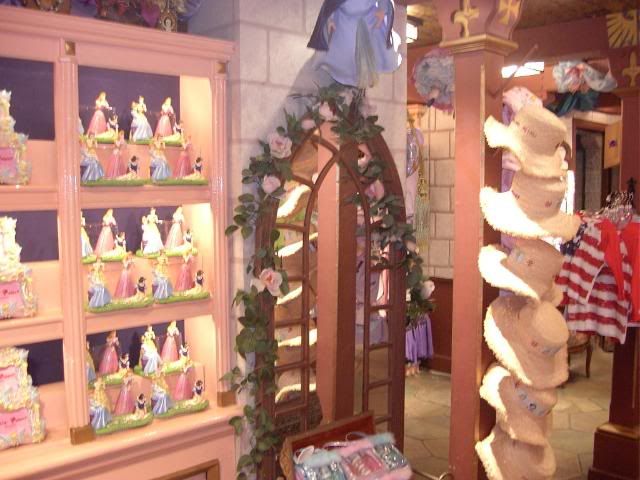 No wonder... It's a shoppe for princesses! :blush:
Ah, there's the carousel... Gorgeous at night...
... and the horses are magnificent!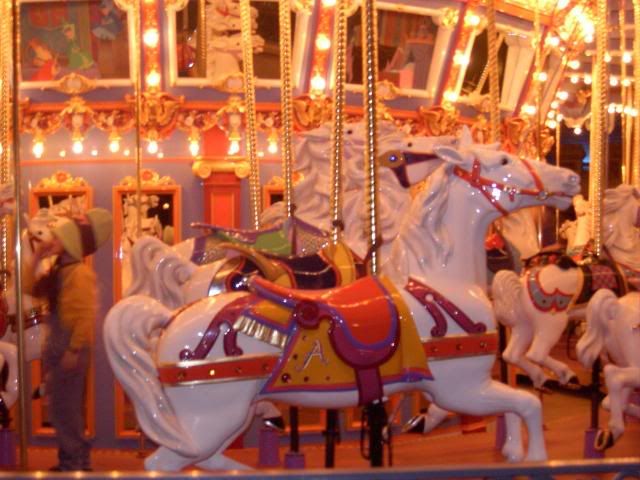 There's a fun dark ride (my daughter says donkeys make this sound... YEE HONK! Gotta love that...)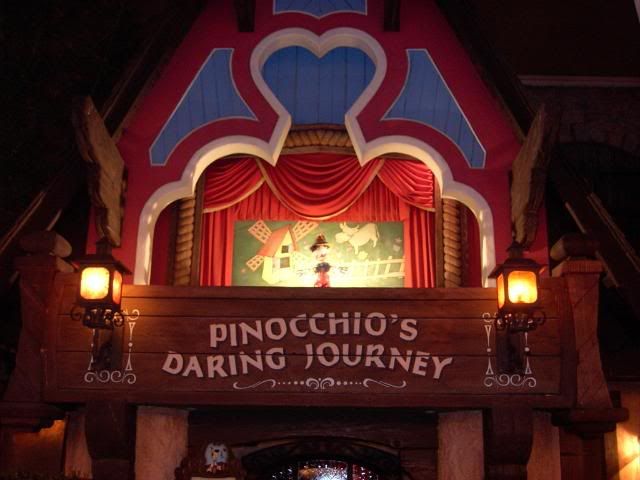 Looks like Dumbo is busy entertaining guests, as always...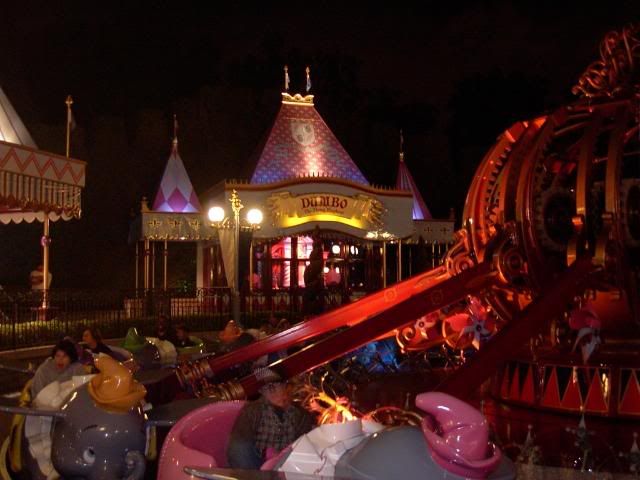 More to come... Next we head over past Frontierland to New Orleans Square...