Howdy.
So far I have pictures from Friday, Saturday and Sunday, but I would like to start with Sunday first.
After last week's mini mega meet it was to be expected that the crowds would be smaller on this day. The near 100 degree heat did not help either. Surprisingly, a decent sized crowd gathered around noon. There were no pink cupcakes, but
Legally Brunette
made some yummy sushi candy for the kids and it was well received. Many of the attendees had already made plans for lunch so the small group that was left went to Redd Rockett's Pizza Port to enjoy the A/C. After feasting on intergalactic carbs, the group headed to Pooh -that's the Many Adventures of Winnie the Pooh to be exact. During the walk over to the other side of The Happiest Place on Earth, the teeny boppers decided that some "enchanted" A/C would be more welcome than a psychedelic trip through the Hundred Acre Wood. That meant that the Disney nerd herd thinned out some more. The remaining MC'ers queued up and I resumed my role as Poohtographer. After the Heffa-fest the group decided to separate once more. I took a nostalgic journey around Walt Disney's Magic Kingdom with
Penguinsoda
and bid her a fond farewell on Main Street, U.S.A. I decided to people watch until a little after 3 p. m. It was then that a certain MC'er started their shift and I wanted to get a picture of that person onstage. I quickly spotted the MC'er in question, waited for just the right second and then captured the image. Hey, if I can stalk potatoes I can certainly stalk people too.
On to the pictures.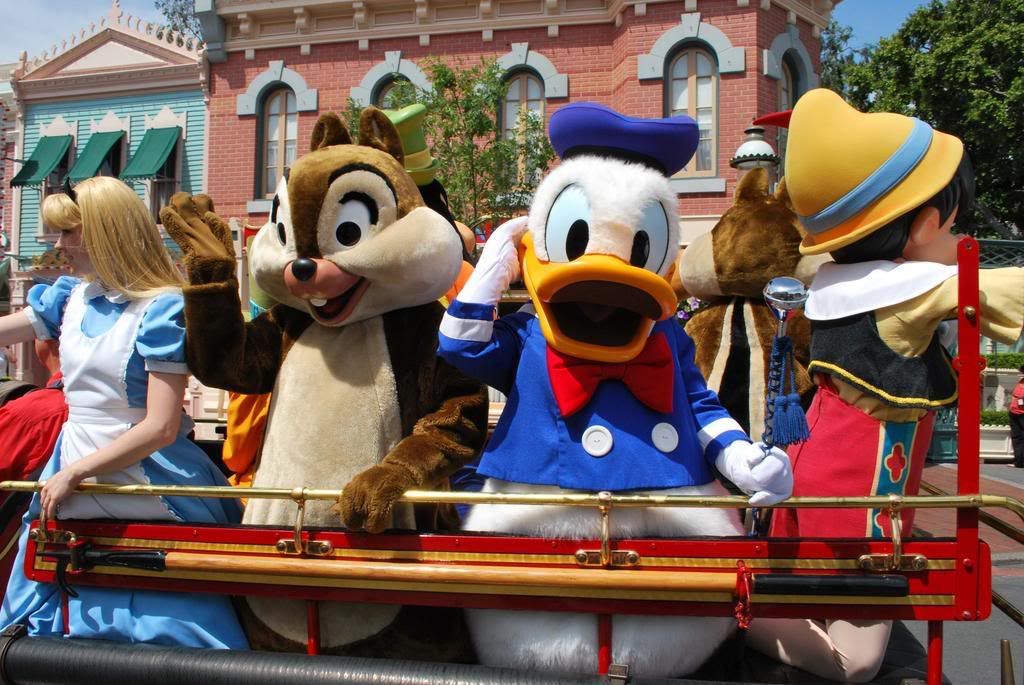 In today's episode of "PhotoMatt Pics," the teeny boppers will be played by:
In order of appearance (from left to right)
Hilsbro
, unnamed female future MC'er, unnamed male future MC'er, and reprising her role as "Teeny Bopper Leader of Mischief and Mayhem",
BellhopPrincess
.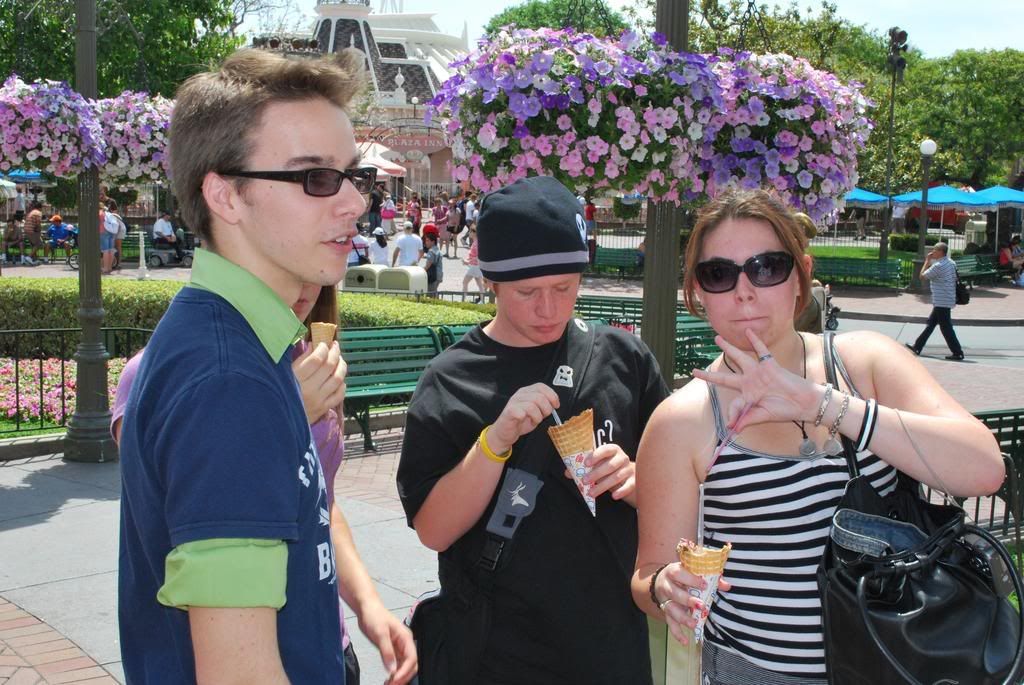 Penguinsoda
and
Hilsbro
together means "court" must be in session. Boy, that was random. Oh, and just so you know, the penguin on her shirt is watching you - ALWAYS watching.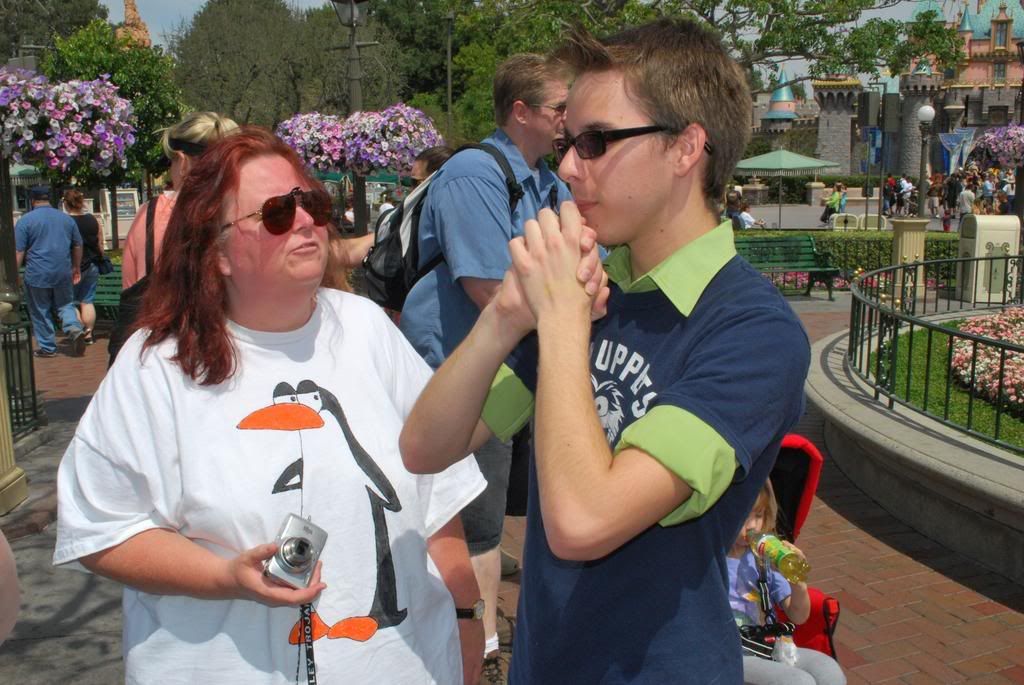 Unnamed female future MC'er (UFFMC'er from now on) and
BellhopPrincess
soak up the sun.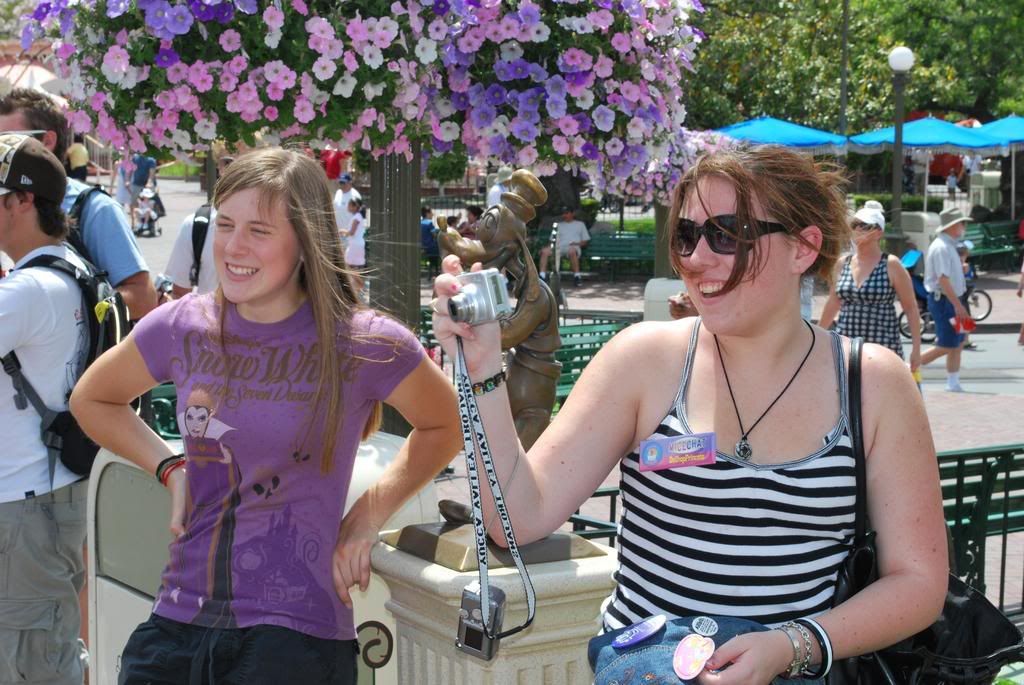 Watching, always watching...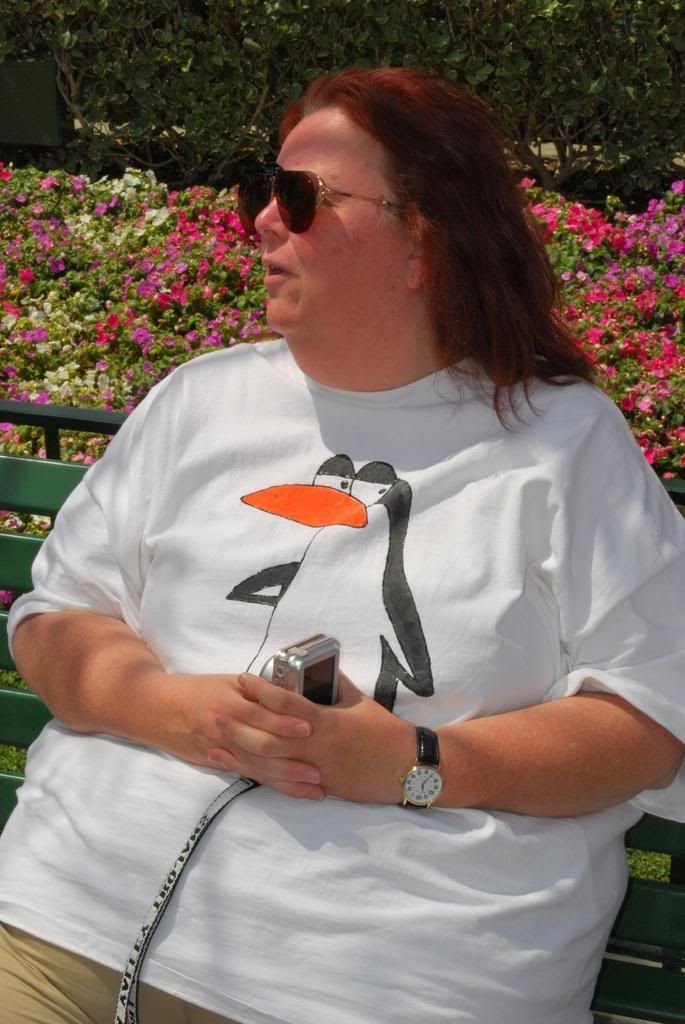 Goofy wonders if Animal on
Hilsbro
's shirt is just cute or part of a subliminal warning.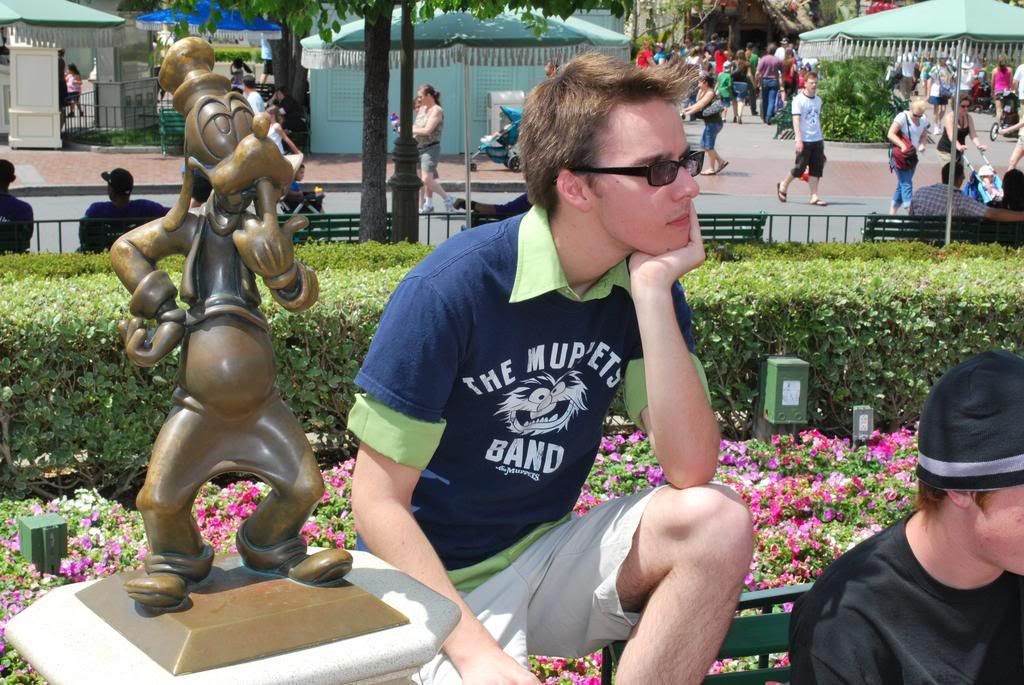 Radiobarry
rolls on in. When he wears that hat I think we can call him the Sorcerer of Suav.
IndianaJenn
and
Belle
survey the meet from afar.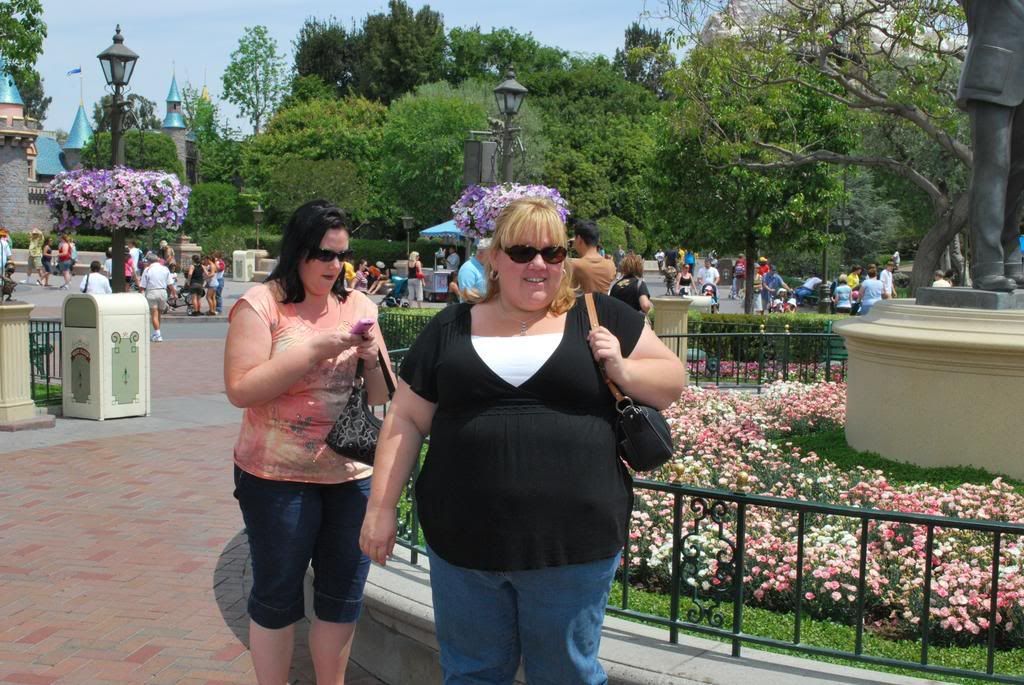 Two jr MC'ers enjoying the sushi candy.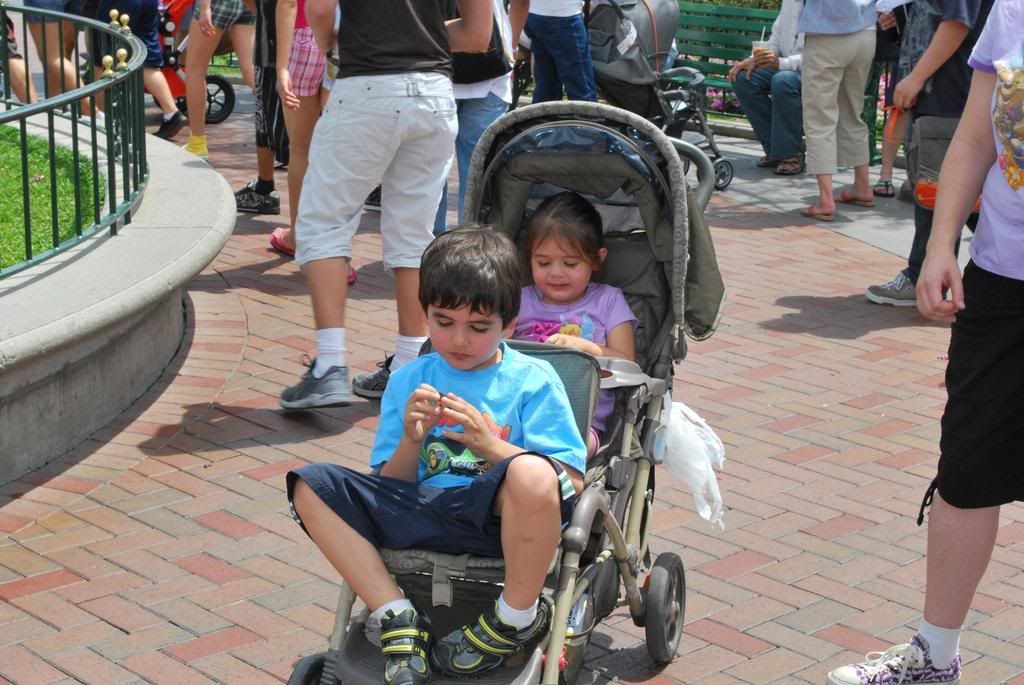 The never cruel-la
Villians Fan
waves to her internet fans.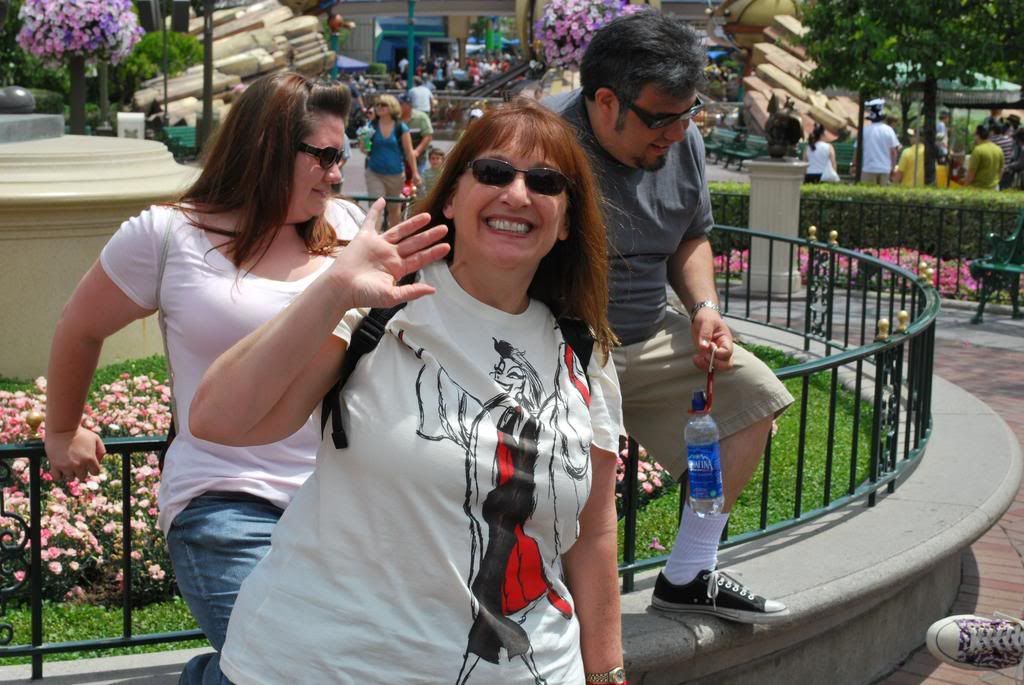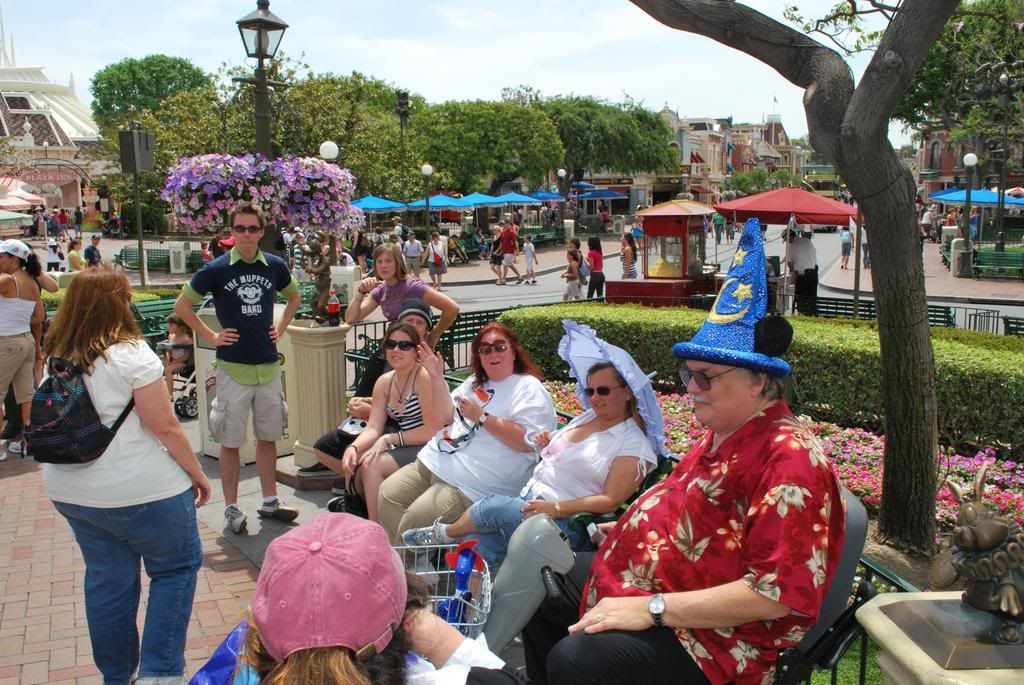 I would like to take this time to let everyone know that one of the pictures from the meet is so unique that it deserves its own thread. I decided that it was so unique that it deserved to go Gold as well. If you are a member of MiceChat Gold then you can find the picture in the Gilded Litter Box. If you are not a member, why not take the opportunity to donate $1 a month to the site that brings so much family friendly innuendo to Disney lovers worldwide? You'll be glad you did.
Lots more to come.