Update: I'll continue posting shots from early May further on in this thread. In the mean time, here's an index to find your way around in case you're interested.
CLICK HERE FOR PART II
(More IR shots...)
CLICK HERE FOR PART III
(IR shots and a panoramic shot of Critter Country)
CLICK HERE FOR PART IV
(Update 5/2 - Environmentality Challenge, Canoe refurb)
CLICK HERE FOR PART V
(Critter Country and Hilly Bill and the Bill Hillies)
CLICK HERE FOR PART VI
(DCA, Food and Wine, Some Midway Walls Come Down...)
CLICK HERE FOR PART VII
("Spot the Imagineer" and more panoramic shots)
PART I
Before I post these shots, I need to thank CUatDL for posting his infrared shots quite awhile back in his thread back in June, 2006:
http://micechat.com/forums/showthrea...and-29510.html
I loved how CUatDL's shots turned out, but it took me about another two years to finally go out and buy an infrared filter for my camera.
So....today, I finally got a chance to try it out.
Please keep in mind that all of these are still in the experimental stages. If you've never seen shots taken with an infrared filter before, basically the filter emphasizes the near infrared portion of the light spectrum, causing foliage to come out brighter. All of these shots were originally bright red, but I've messed around a bit with photoshop in order to create some different effects. So....here goes...
Of all of the shots, I kind of like this one the best. The slight blur on the left hand side is the train going by...
Splash Mountain...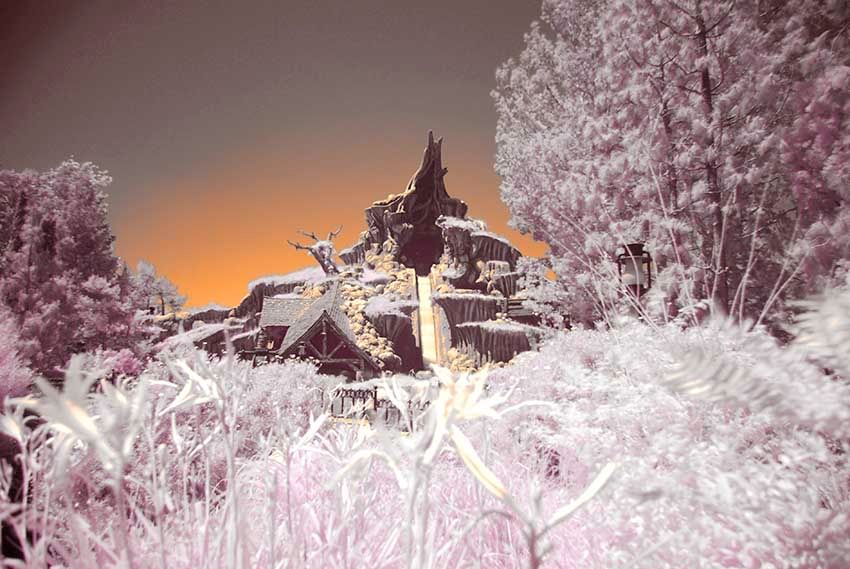 The white blurs in the center are the Mark Twain coming around the corner...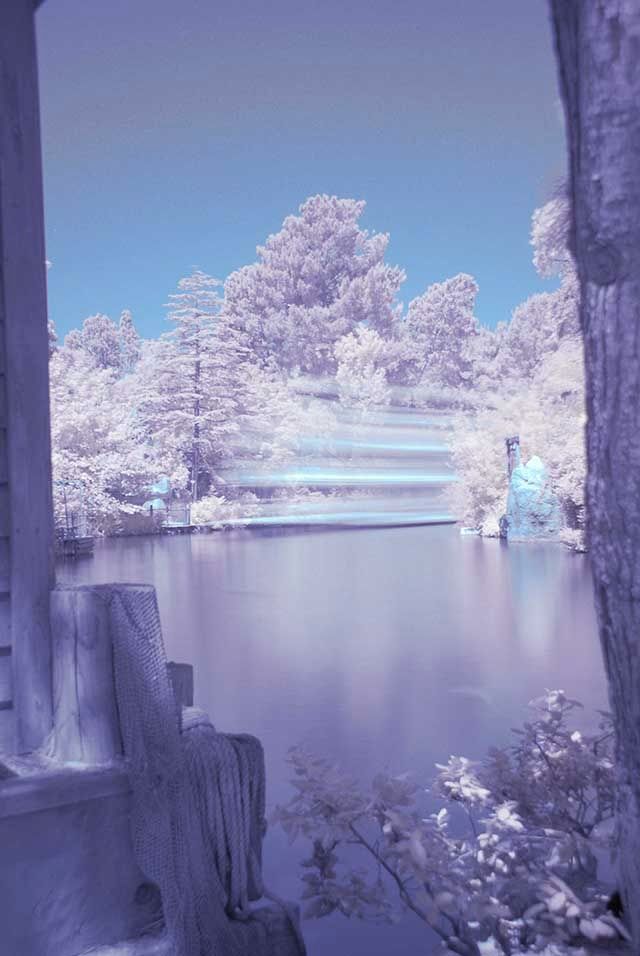 Some different hues in the next couple of shots. I think the shutter was open anywhere from 10 to 25 seconds on some of these...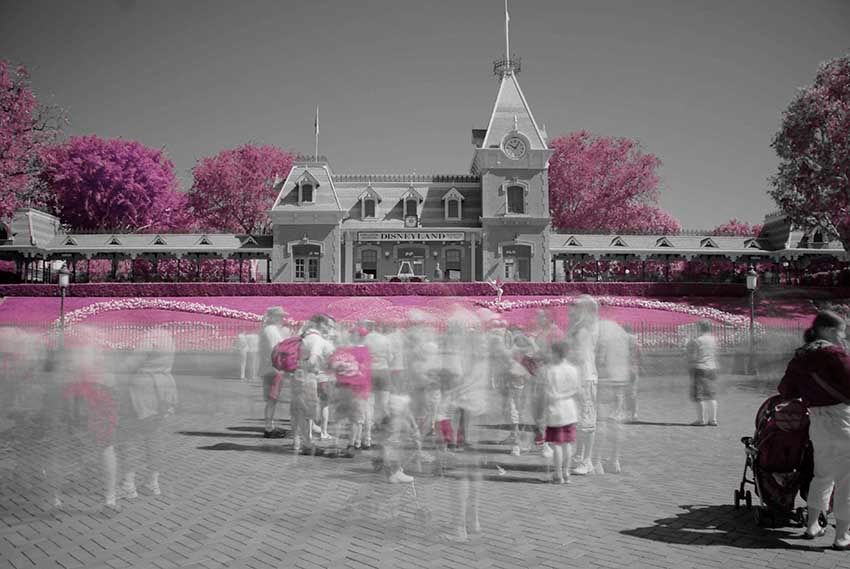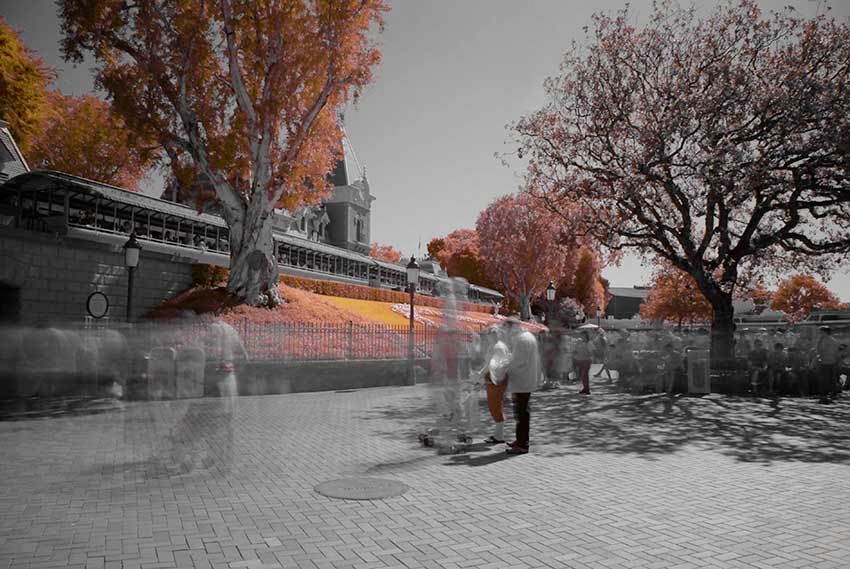 Main Street...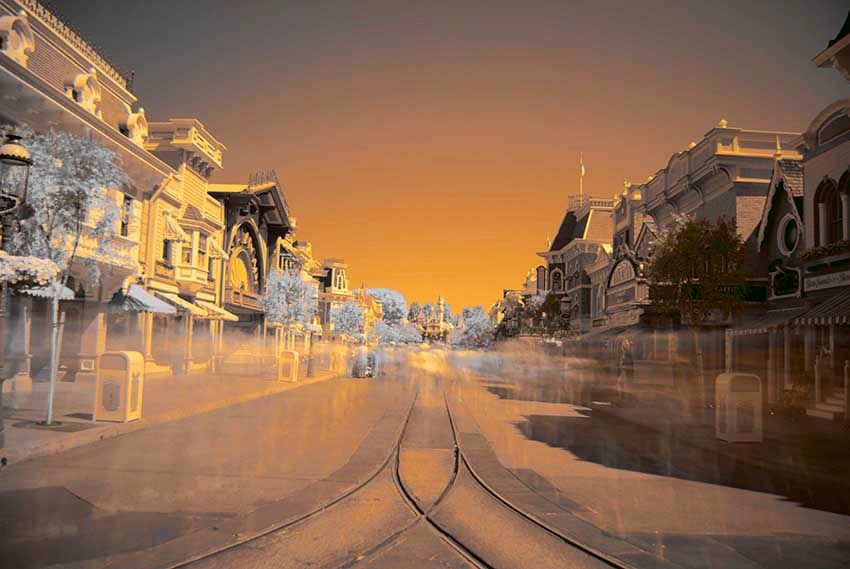 The path behind BTMRR is perfect as there are quite a few trees. Leaves, for some reason, reflect more of this near infrared light than pavement, water, etc...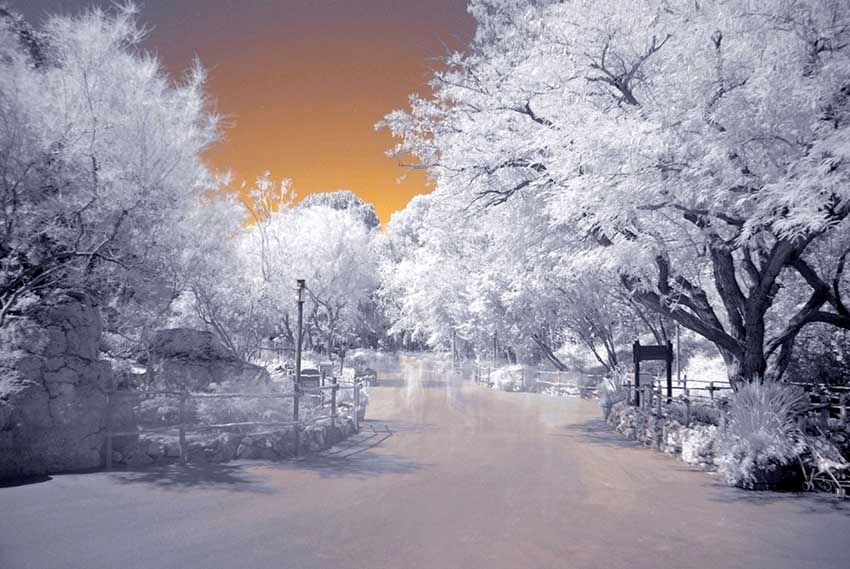 A couple shots of TSI...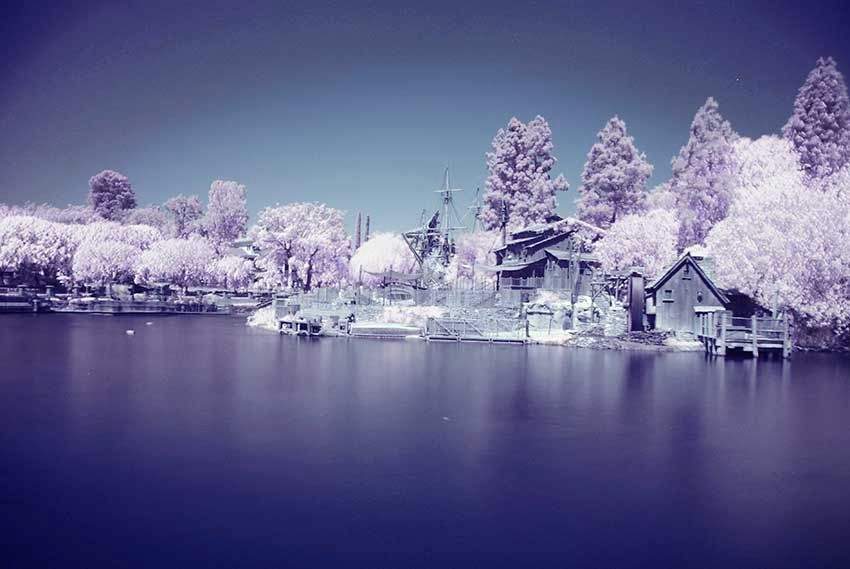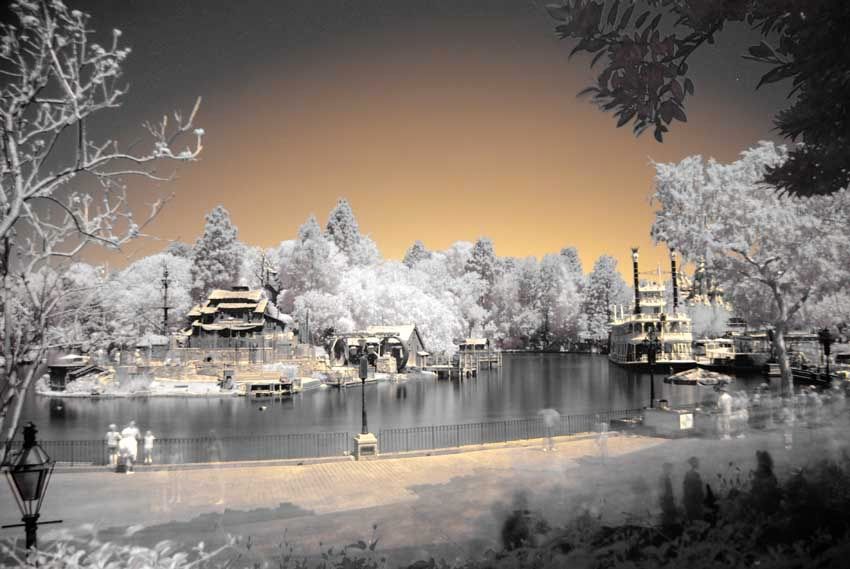 CLICK HERE FOR PART II
(More IR shots...)
CLICK HERE FOR PART III
(IR shots and a panoramic shot of Critter Country)
CLICK HERE FOR PART IV
(Update 5/2 - Environmentality Challenge, Canoe refurb)
CLICK HERE FOR PART V
(Critter Country and Hilly Bill and the Bill Hillies)
CLICK HERE FOR PART VI
(DCA, Food and Wine, Some Midway Walls Come Down...)
CLICK HERE FOR PART VII
("Spot the Imagineer" and more panoramic shots)