Hello, hello. Long time no post. It's what happens when school takes over your LIFE. Anyway here is my quick, short report.
ALL DAY my mom and I had spotted people walking around the park with Year of a Million Dream passes we had never seen before. They weren't fastpasses or the Dream Suite passes etc. It wasn't until we overheard a couple explaining the passes to someone that we found out they were tickets allowing you to stay an extra hour in the park. Pretty nifty when it closes at 8 to everyone else.
It was the end of the day for our DL trip, park was ten minutes to closing, and we had headed over to toad hall for one quick spin. We were about to get in line when a gentlemen approached my mom and I, asking if it was just the two of us. When we told him it was, he asked if we wanted the extra hour passes since he and his wife were not going to be staying.
Immediately my mom told him yes and thanked him a million times. He was super sweet and explained that we needed to head over to the festival area/petting zoo at 8 to check in.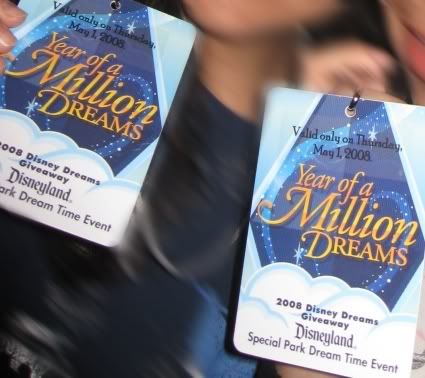 We thanked him a million more times then walked over to the ranch. When we got there it seemed as though there were quite a few people who had gotten them too! The line went to and beyond the french fry wagon by Big Thunder. Not sure exactly where it stopped. After talking to some people in line, it seemed a lot of them had received their passes from other guests who decided not to stay. Talk about generous people that day!
At 8 they let us in the festival area, where they had a stage set up with a single guy DJing from his laptop.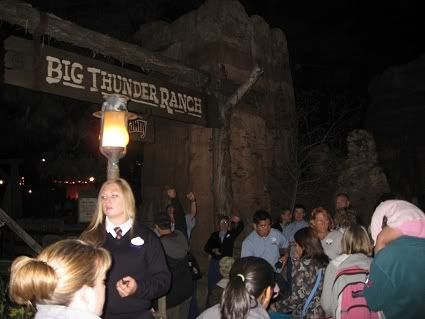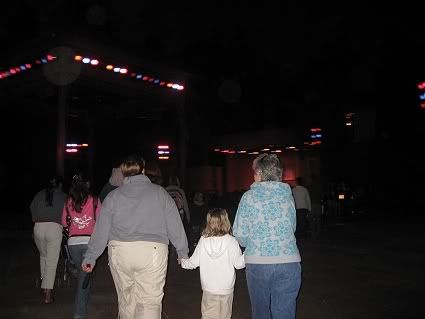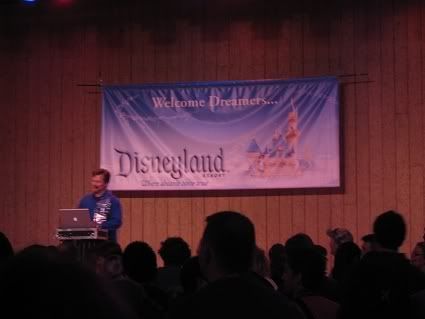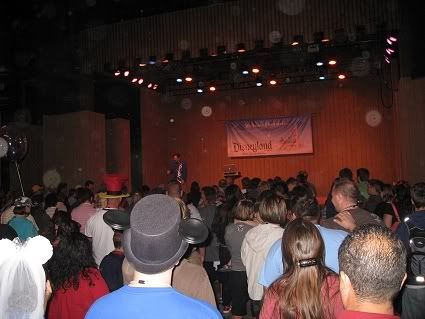 DJ man announced we would be allowed out back to the rides at 8:30. For the next twenty minutes more and more people piled in as we were tortured (sorry!!!) with Hannah Montana and HSM music. Not exactly a "dream" for us. It seemed like the amount of people arriving would never stop. It was as if 90% of the guests from the day stayed, and the rest were not "dreamers" and left. Funny when DJ man said there were only a few of us and that there would be "no lines!!!!"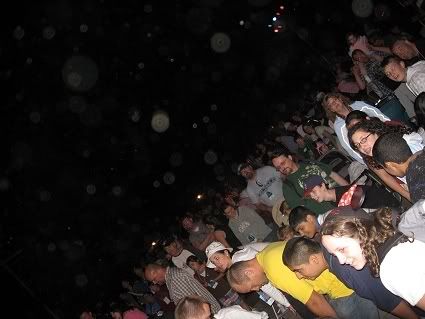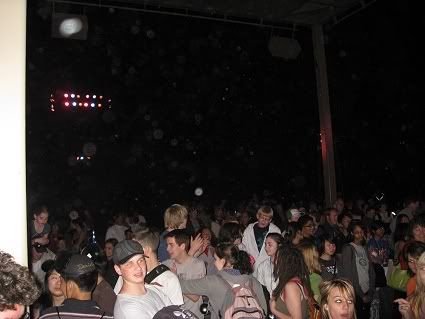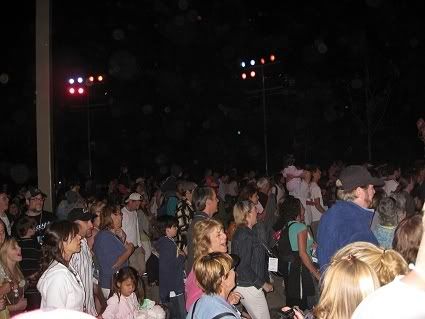 Soon, everyone was conga line dancing!!!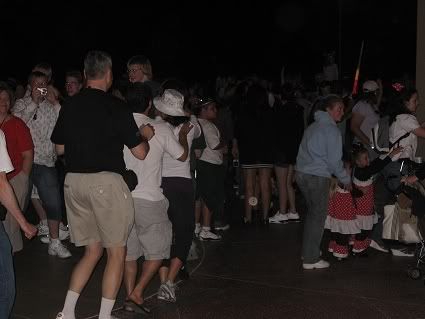 Follow that stroller!!!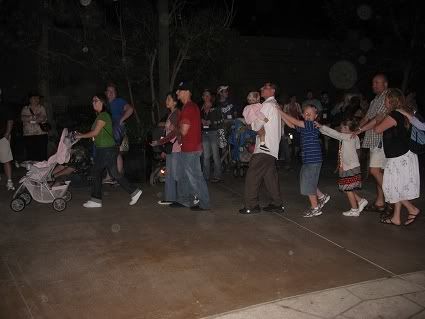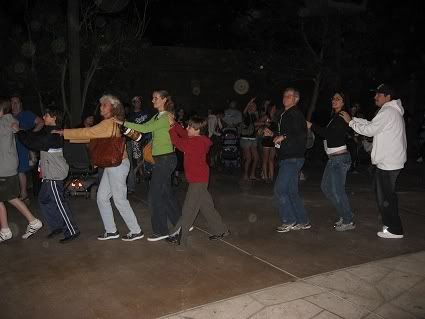 While everyone was busy, this was about the time we decided to be smooth and head towards the exit, ready for when they would open the doors to the park again. Just as a song from Grease ended, DJ man brought Mickey and Minnie onstage to help announce it was "MAGIC HOUR" and the doors were opening.
A whole bunch of people at this point RAN out of the area and towards rides.
Since we hadn't been on Big Thunder, that was our first stop and stop we did. Already there was a line, however it was outside the ride entrance because for some reason the cast members weren't allowed to let us in the queue just yet...even though it was about 8:35-8:40 already. We ended up finally getting on the ride fairly quickly (it was fun when some of the CMs were enthusiastic about us being "special") though it honestly felt like the end of the day ride. You know, the one you get on when you have only 2 minutes until closing. Yeah.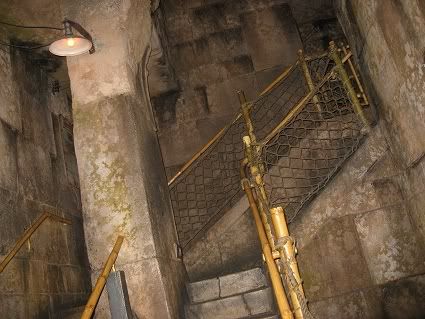 No one on the loading zone staircase at Indy? GASPETH.
Indy was next and by the time we got out of that it was already 9:10 and we only had until 9:30 with the passes. We decided to end the night with Peter Pan, which was AWESOMELY only about a 10 minute wait. This was where two guests were denied access to the ride when a CM noticed they had no passes and were asked to leave.
So, yes, 3 rides in an hour. Not too shabby, though it was all lies about "no lines" since there was a good chunk of people in the park. I think the concept of the extra hour is pretty great, though there needs to be less people who get the passes and they REALLY need to work on the entertainment pre-show majingybob.
Overall my mom and I had fun time! :thumbup:
Mickey and Minnie waving us goodbye.