Months ago I found out the best party band EVER was going to be playing the House Of Blues in Anaheim on Mother's Day. On NYE Fishbulb and I had made a pact that if they came to Anaheim we were going so our date was set. We were to be chaperoned by Dustysage, Timmy, MCow1 and Mary Read. I have no idea why they thought we would need so many chaperones
.
Saturday morning we attended family duties for Mother's Day and saw this couple by the side of the road.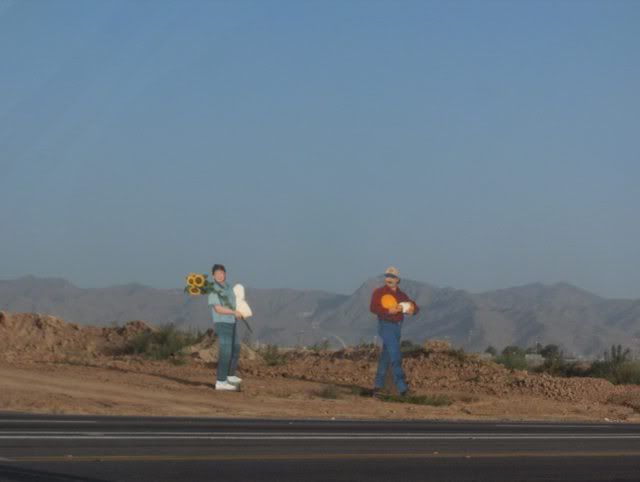 What you can't tell is that these are about 16 feet tall.
By 10:00 we were on our way to Anaheim. We made our usual stop at Hadley's where we picked up some licorice (including some Grape for Rixter) and Mead wine for my son. Since it was close to lunch time and we were in no hurry I did as one of my favorite mods has been telling me to do and we stopped for lunch at:
Hopefully now Pengy will not use the big mommy stick on me.
They have REALLY BIG chicken dinners!!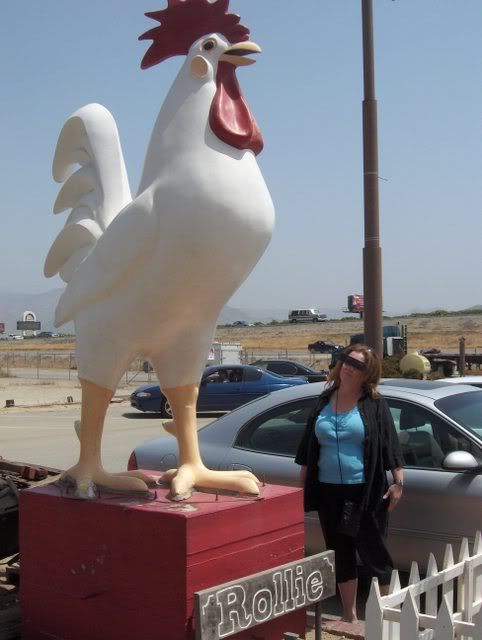 Timmy and I split a patty melt and onion rings. When we saw the size of the sandwich we were glad we had decided to share. We did some shopping in the antique store that is attached and I found a great little purse and some earings.
We arrived at our hotel the Hilton Suites at about 3:30 and decided to get in the jacuzzi and relax. Pictures and a hotel review will be posted soon in the Southern California travel section. After our soak I gave Fishbulb a call to confirm we had made it and make plans for the following day. He invited us to join him and some of his family to Shabu-Shabu. Being hicks from the sticks we were not sure what kind of tantric thing this could be but after reassuring us that it involved boiling water, thin sticks and edible things we said sure we would play along.
After meeting up at the Block in Orange we found out it would be awhile for our turn at the Shabu-Shabu so we all went shopping.
Fishbulb found the sorting hat.
We were very pleasantly surprised by Shabu-Shabu although it just meant swishy-swishy dinner. It was a lot of fun and I personally enjoyed being the only bun with 7 hunky hotdogs.
Mother's Day morning we awoke early and headed to the park. I had to renew my pass. I was dismayed to find out that the CMs working the AP Center (mostly all mom's) were not given carnations. I had to remedy that, so I gave my carnation to the CM that handled my renewal then went and got more for the other moms that were working.
Some nice shots by Timmy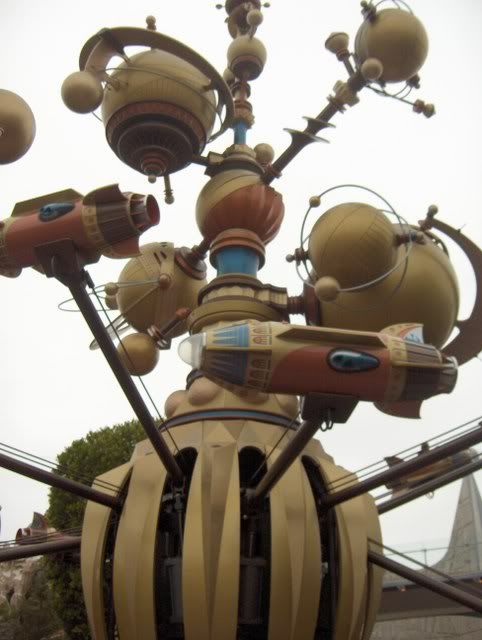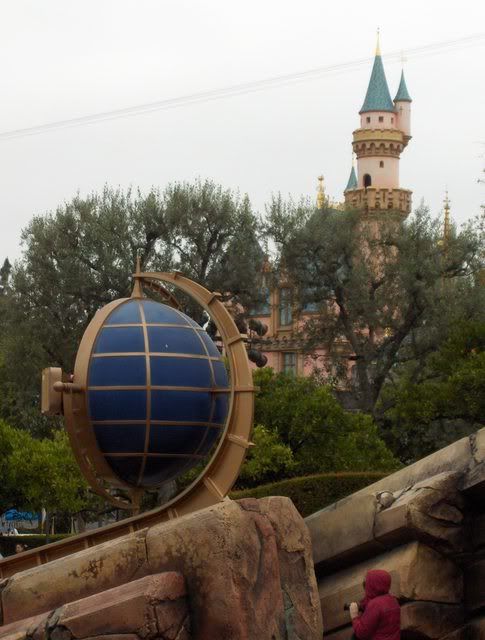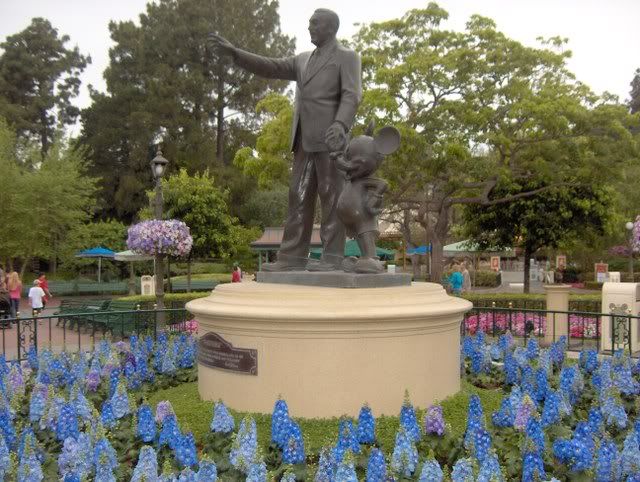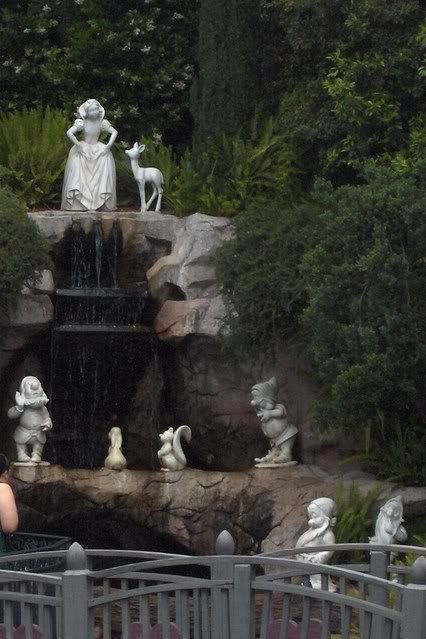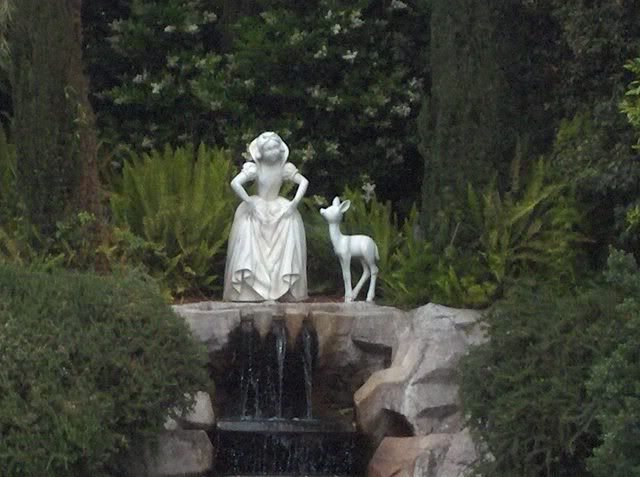 Me contemplating who I will get to ride Space Mountain with me.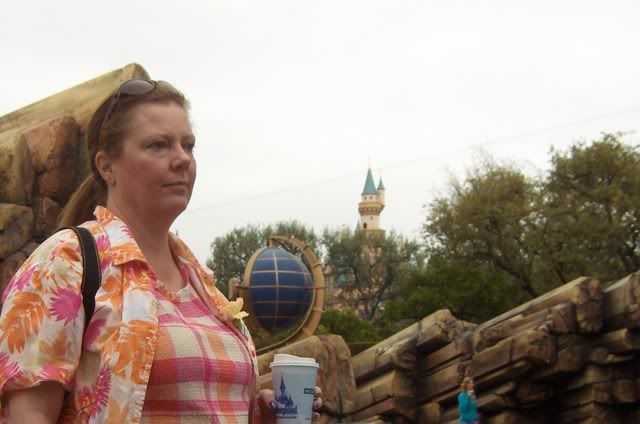 My ode to Rixter and all flower hat people everywhere.
We decided to go to Fantasyland for some rides. It was strange other than Peter Pan the rest of the dark rides had little or no wait.
The mural at Mr. Toad's Wild Ride
Snow White's Scary Adventure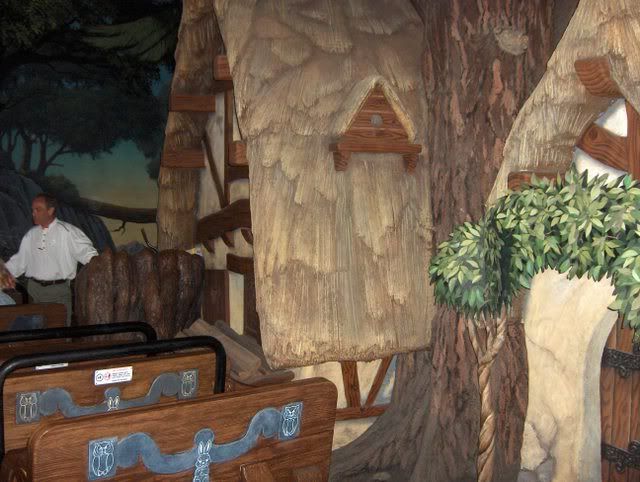 We then went on Pinocchio where there was no one in front or behind us so we asked the CM if we could take flash pictures and he said OK since there was no one we would be bothering.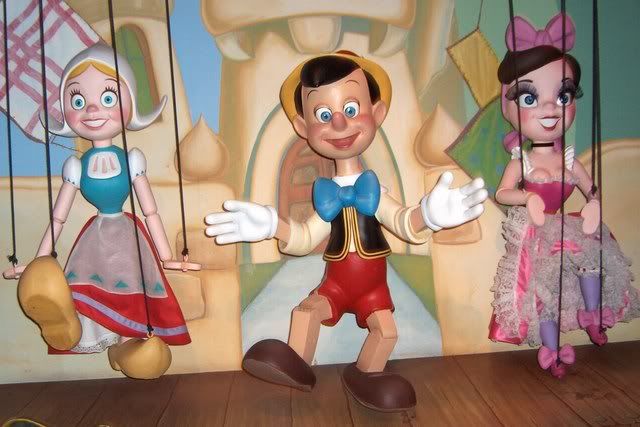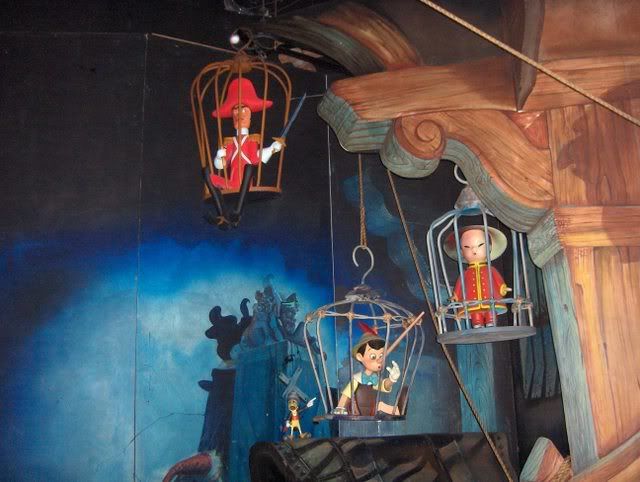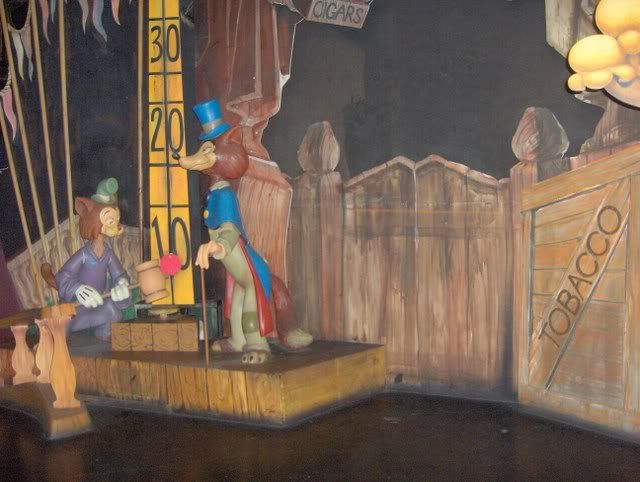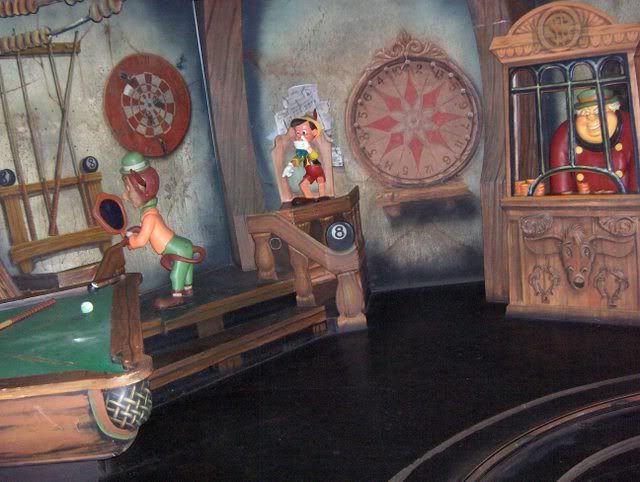 Even when we came off Pinocchio there was still no one in line, it's almost like no one realizes that the other side of Fantasyland has dark rides too.
Some more pretty shots by Timmy
We ran into sirclinksalot and after exchanging pleasantries we headed over to say Hi to the always lovely Belle. We finally got to meet the clinkerkids and Belle's mom who could not be a sweeter and lovely woman, I know now where Belle gets her beauty and grace from. I got to see the shirt that Clinkerkid 2 had gotten at his first concert, Rush. He was so proud. They headed off to breakfast and we headed over to DCA to go and see the Animation Building. We sat on one of the couches and watched the movies for about 30 minutes just enjoying ourselves and relaxing. We knew we were having an early dinner so we had a late breakfast/lunch which consisted of a Spicy Sausage corndog for Timmy and a stuffed pretzel for me.
We then headed back to Disneyland and saw sirclinksalot heading down main street to the meet so we joined up with him to say Hi to everyone. It was great to see everyone especially to get my Mother's Day hug and kiss from Legally Brunette's cutey patootie. We really did not take any pictures of the meet other than these:
Indiana Jenn, Monorail Man, Pratt55 and sirclinksalot
Hat's off to all of you.
It was time for us to head to the hotel to get ready so as the groups dispersed for lunch/rides we headed out.
Coming up Lola, L.O.L.A. Lola